After losing 31 kilos and repairing her post partum muscle separation Laura is feeling fabulous!
Wow! Mum Laura Kukulovski looks absolutely stunning on the cover the the brand new Healthy Mummy Magazine Tummy Edition Out Now!!!
This beautiful mum of three has lost 31 kilos on the 28 Day Weight Loss Challenge, and has significantly reduced the appearance of her post partum muscle separation following her third baby. Along with appearing on the cover,  she shares her amazing story in the new Healthy Mummy Magazine!
"Not only have I improved my ab separation but I'm living a healthier cleaner lifestyle and I'm only 3kgs off my goal weight !"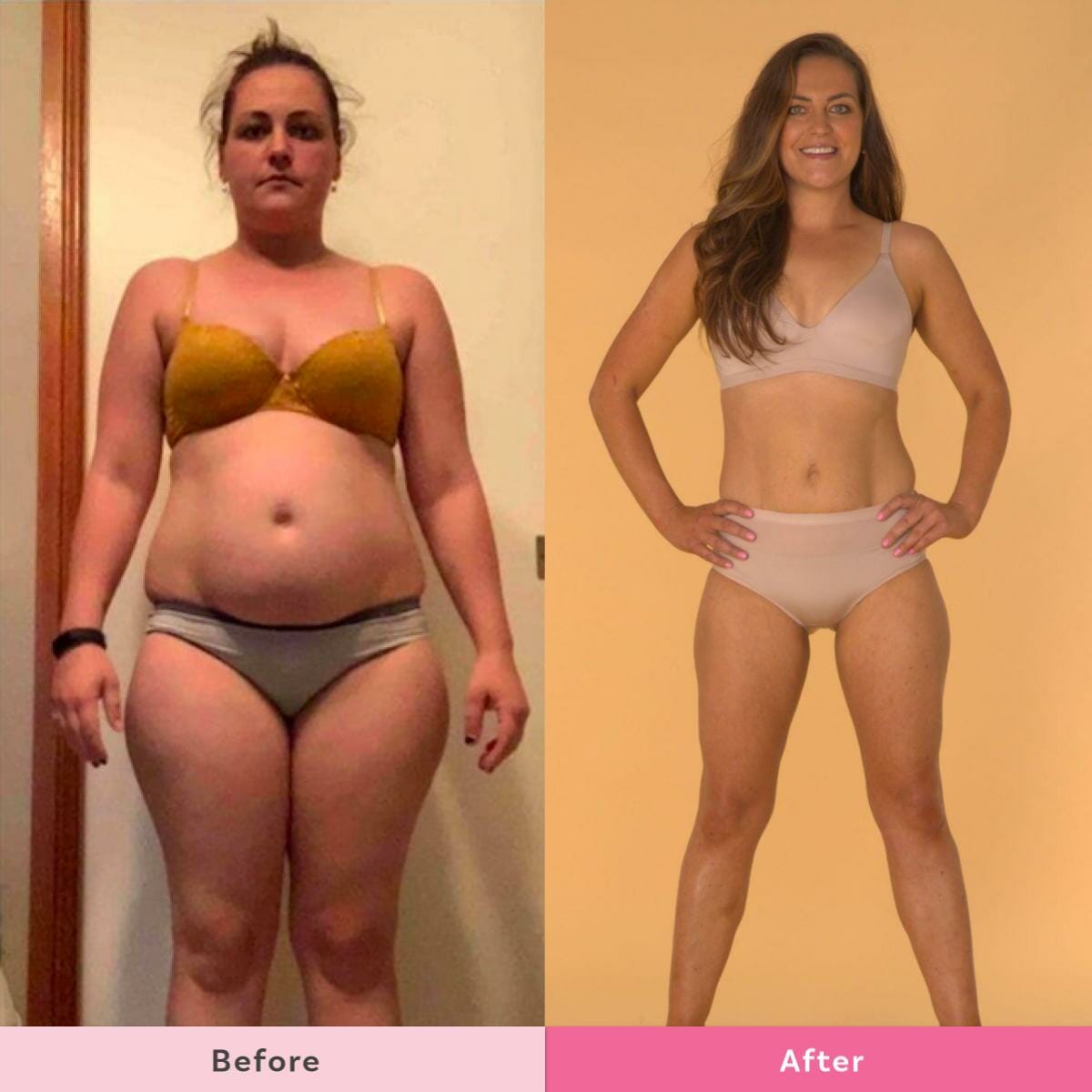 The latest edition of The Healthy Mummy Magazine is OUT NOW (from  Thursday 17th March 22) and it's Issue number 5!
This magazine is available at newsagents and supermarkets and is a special Tummy Edition! It is bursting with incredible content and is full of inspiration as well as practical advice with food and exercises and tips to blast belly fat!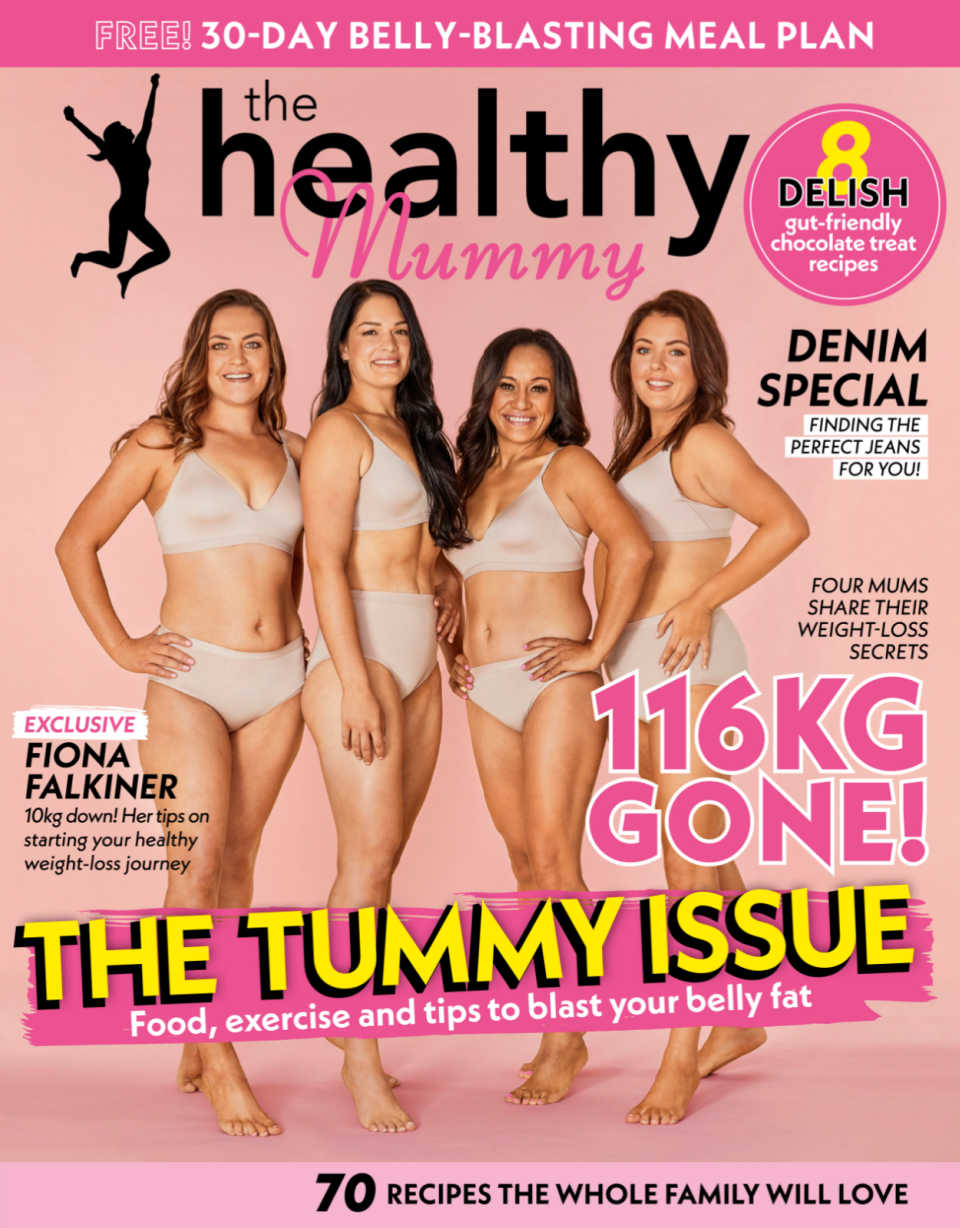 How Laura lost 31kg and managed to reduce the appearance of her muscle separation
The mum-of-three reveals she had "gained quite a bit of weight" during her last pregnancy.
"I ended up having to have a Caesarian although I healed quickly my body was not the same as it was after my previous pregnancies my belly was just a big bulge and no matter what I did I just could not get rid of it," she says.
"I found out I had diastasis recti, or muscle separation, I didn't think I was going to be able to do anything about it, that's until I joined The Healthy Mummy. Not only has it changed my lifestyle but it has given me the passion to study fitness and inspire others to achieve their fitness goals whatever that may be."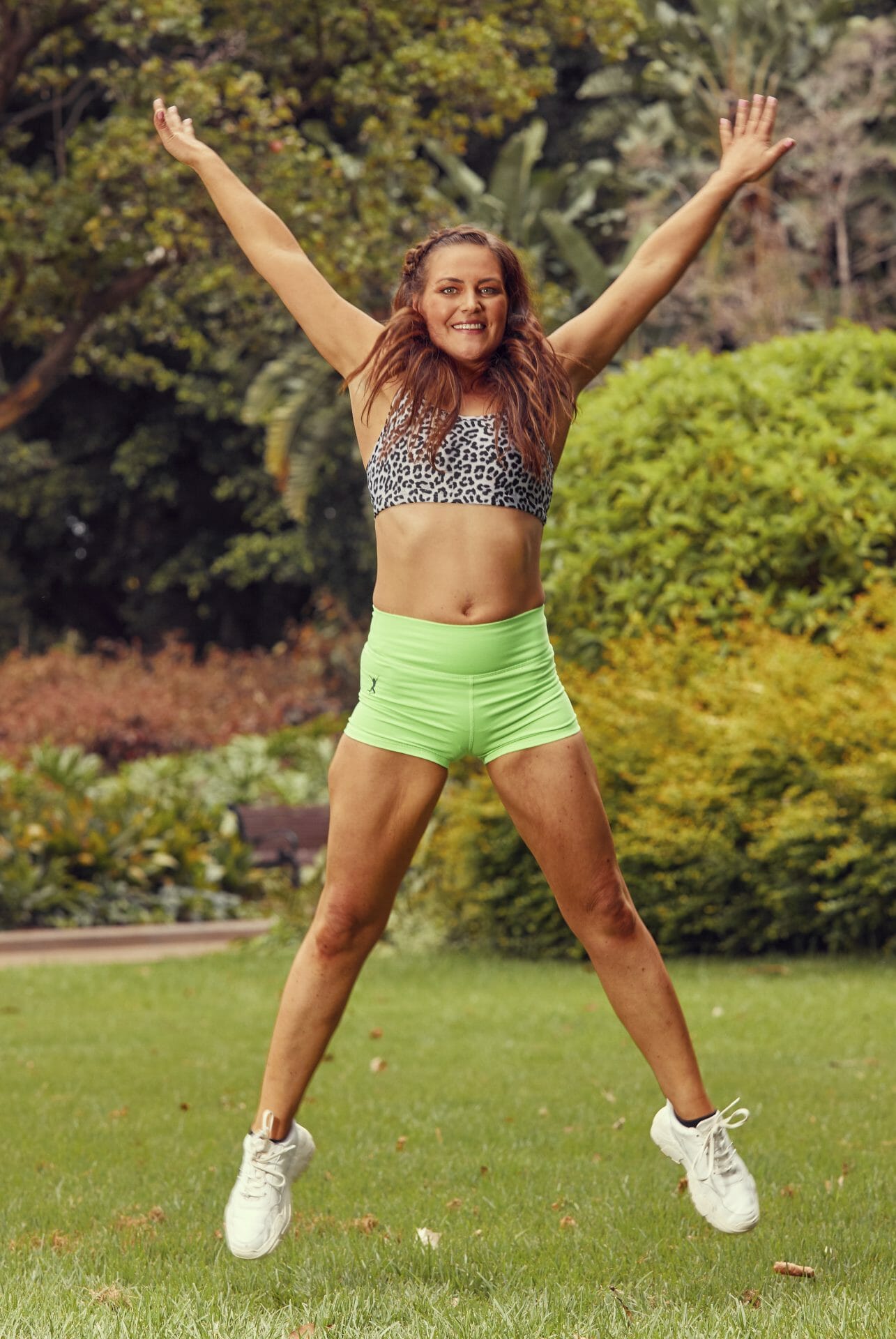 Laura no longer feels bloated
What's more. Laura has noticed that her tummy is less bloated than it was before she found The Healthy Mummy.
"By following the meal plans and recipes I don't feel yucky and bloated when I eat anymore,  I have so much more energy," she says.
"I used to hate food because it would make me feel yucky and lazy now I look forward for what to try next.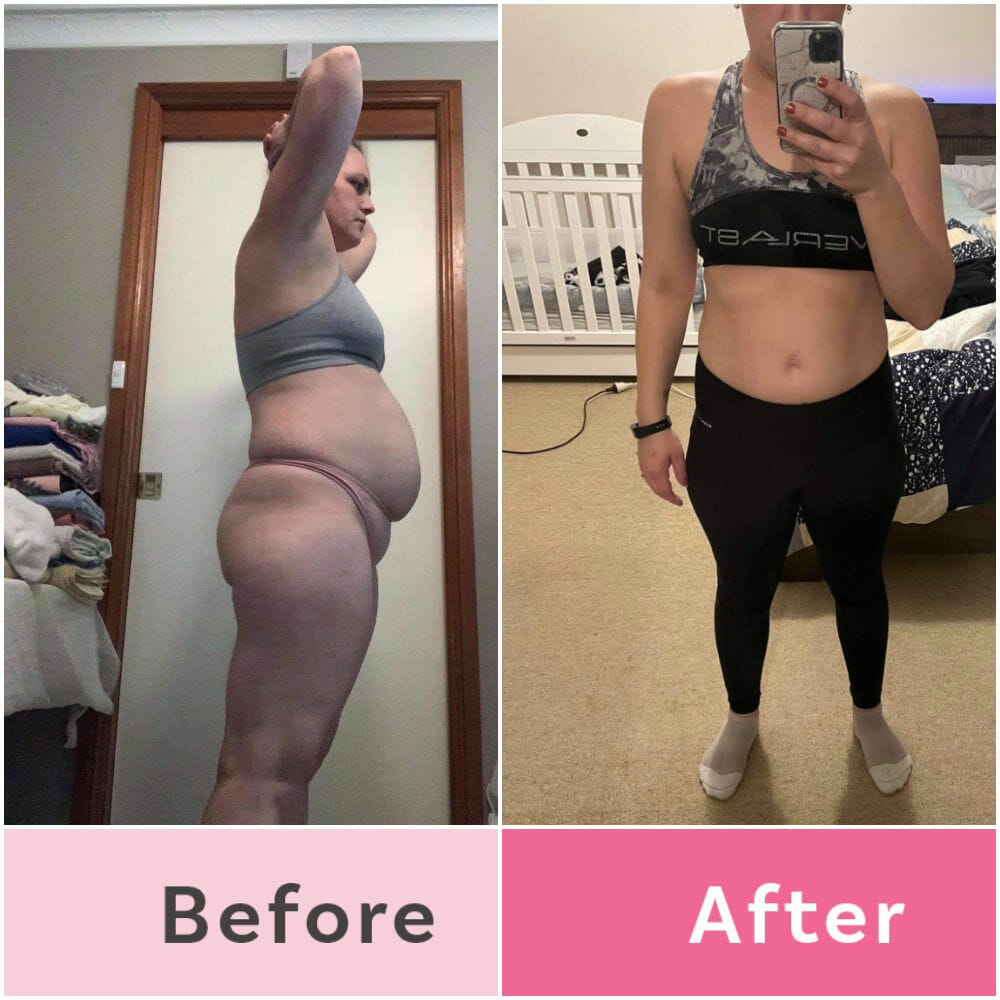 Laura's top 3 tips
Take one day at a time
Believe in yourself you have a massive support system.
Don't compare yourself against others everybody's journey will be different .
"If I could give any advice it would be to not put so much pressure and stress on yourself. I found the more I worried and stressed, the less my measurements and the scales changed. Once I let go and started enjoying my journey, that's when I really saw the results."
See Laura's full story in the New Healthy Mummy Magazine!
Join Laura on the 28 Day Weight Loss Challenge!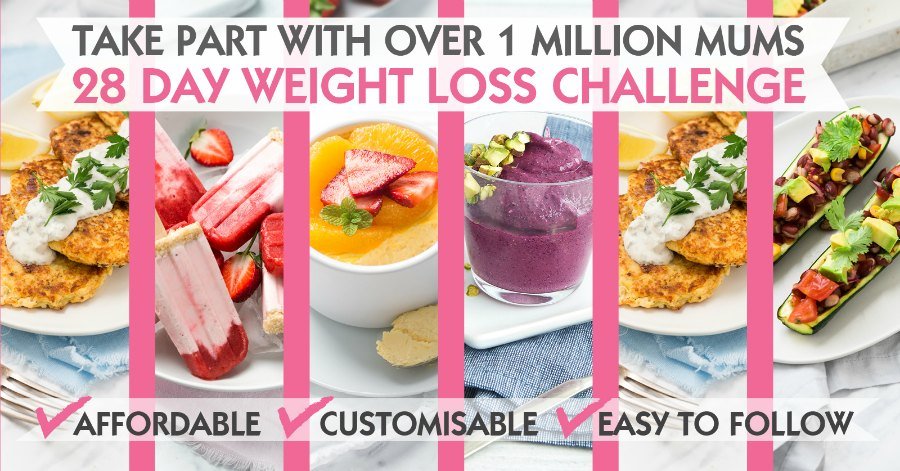 We've proudly helped millions of mums transform their health. Mums just like you completely transforming their health and bodies. You can do it too (and it's easy!)
The 28 Day Weight Loss Challenge is the mums only 5 star rated app with over 1.6k reviews in 8 weeks!!
You get unrestricted access to :
● Nutritionist & chef designed weekly meal plans
● Over 500 different Personal Trainer crafted at-home workouts
● Daily Motivation from My Coach
● Personalised Shopping lists to make life easy
● Over 6000 healthy and delicious recipes at your fingertips
● REAL TIME support from The Healthy Mummy Team and OVER 300,000 other mums