'I have a far more stable outlook on life' says mum who's dropped 12kg in just six months
Jacqueline Yole is a 38-year-old mum-of-two and she has lost 12kg by following the 28 Day Weight Loss Challenge.
Jacqueline Yole is a 38-year-old mum-of-two and she has lost 12kg by following the 28 Day Weight Loss Challenge.
She says there was no major defining moment for wanting to lose weight, but she has battled a unhealthy relationship with food since her teens, reaching 110kg+ in her early 20s.
"I'm a comfort eater, who is really good at eating her feelings! I give through my food too, often gifting meals/goodies to family and friends," she says.
"It's not so much what I eat, but why! Something that escalated terribly just before I was diagnosed with anxiety and depression in 2019 and during the lockdowns of 2020 and 2021 when we were home a lot more and organised sport wasn't on the cards."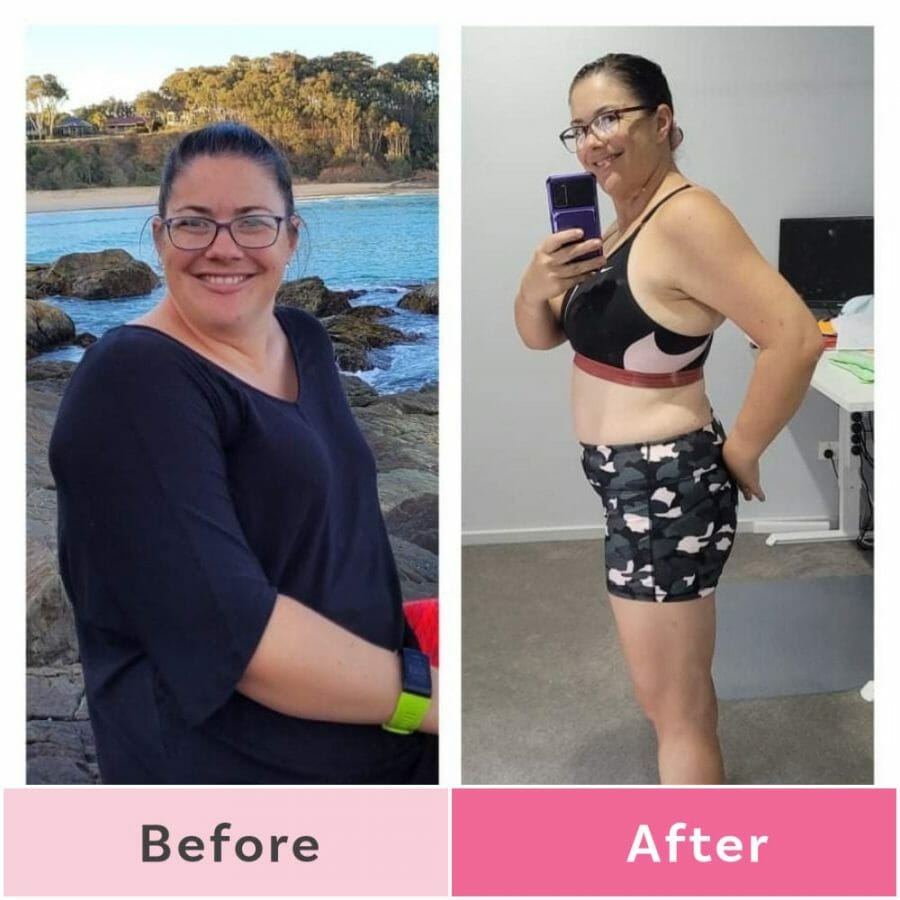 Jacqueline has lost 12kg in just 6 months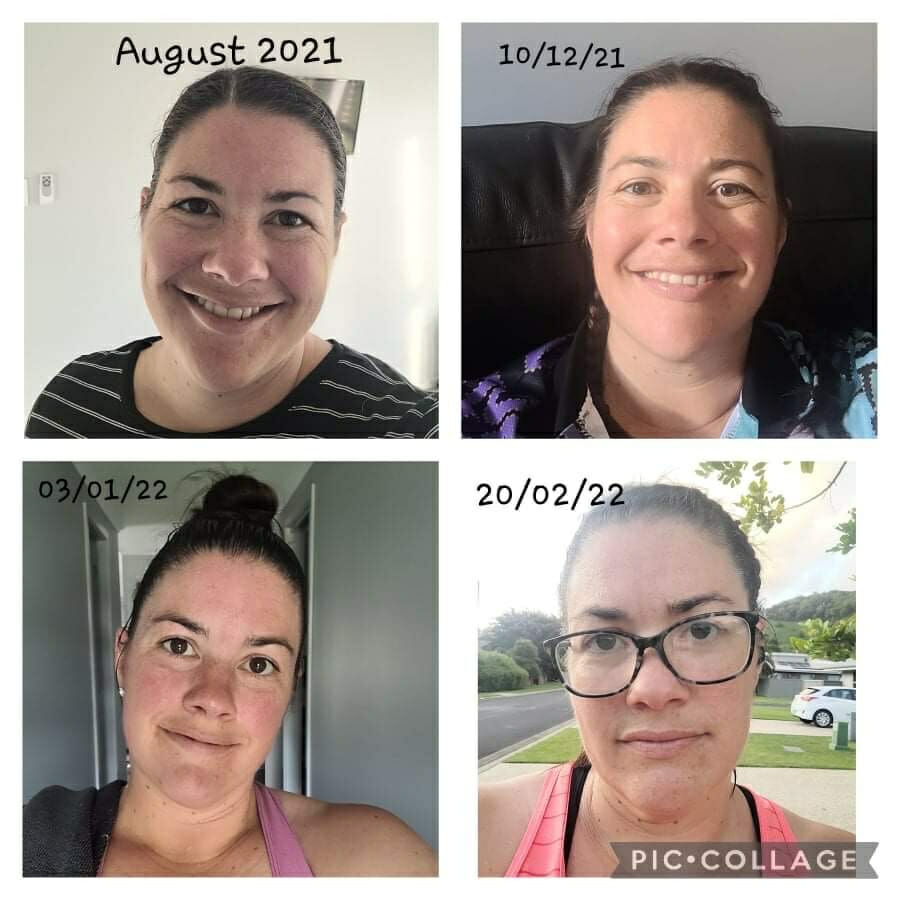 Amazingly. Jacqueline is down to 75kg and she's dropped the weight in just six months.
"For me, the health benefits have been increased energy and generally a far more stable outlook on life," she says.
"I use exercise to assist with my anxiety instead of food. When I'm stressed or anxious, instead of reaching for the chocolate or a packet of chips, I go for a walk/run, do a yoga session or catch up with friends."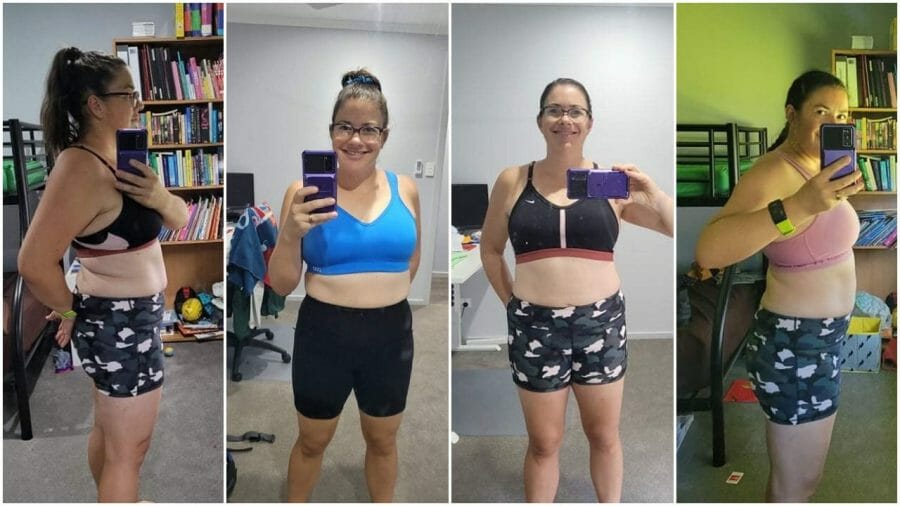 What a typical day looks like for Jacqueline
Breakfast: Healthy Mummy smoothie
Lunch: Some form of Healthy Mummy meal, whether it's leftovers that I've prepped on the weekend or fritters/meatballs with a side salad. I'm a teacher, so I eat on the go.
Snacks: Veggie sticks and dip and a piece of fruit.
Dinner: Homemade burgers/wraps or a Healthy Mummy recipe. We always plan for one new recipe each week and the kids and hubby choose a meal each as well.
"The Prawn and Mango Tacos from The Healthy Mummy app are a hit, as is the Curry Stir Fry."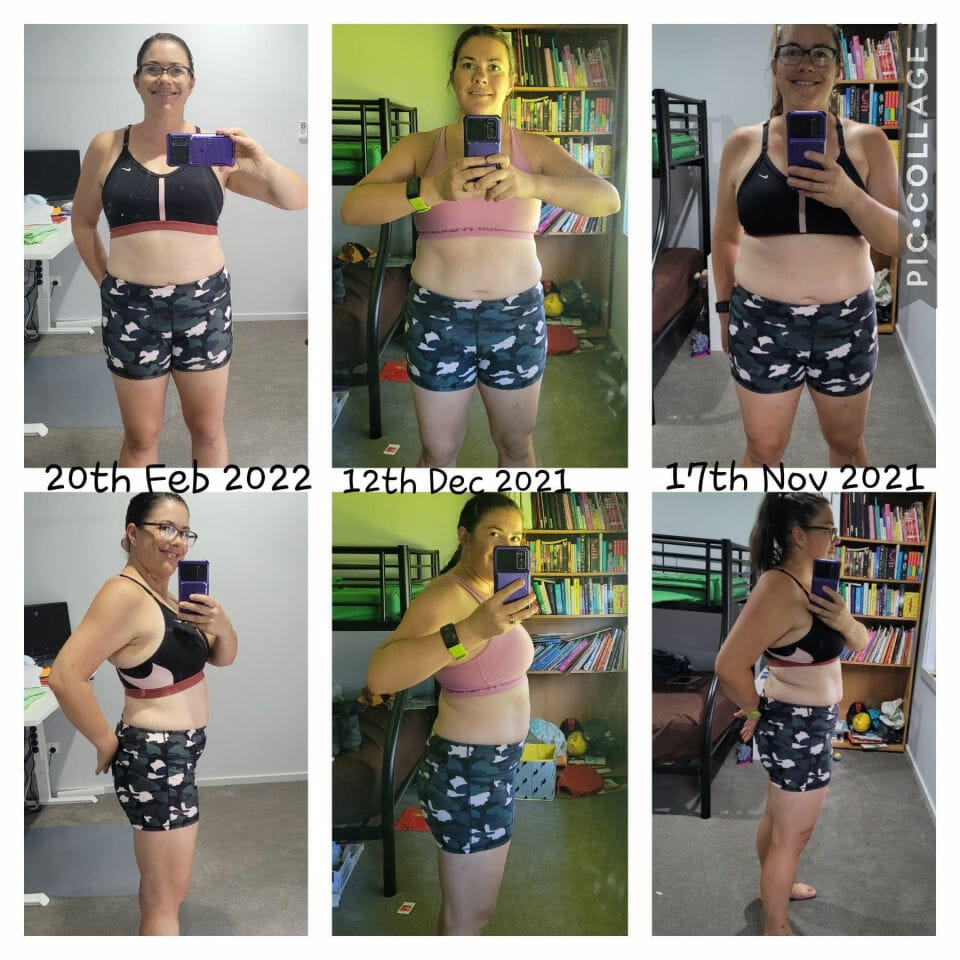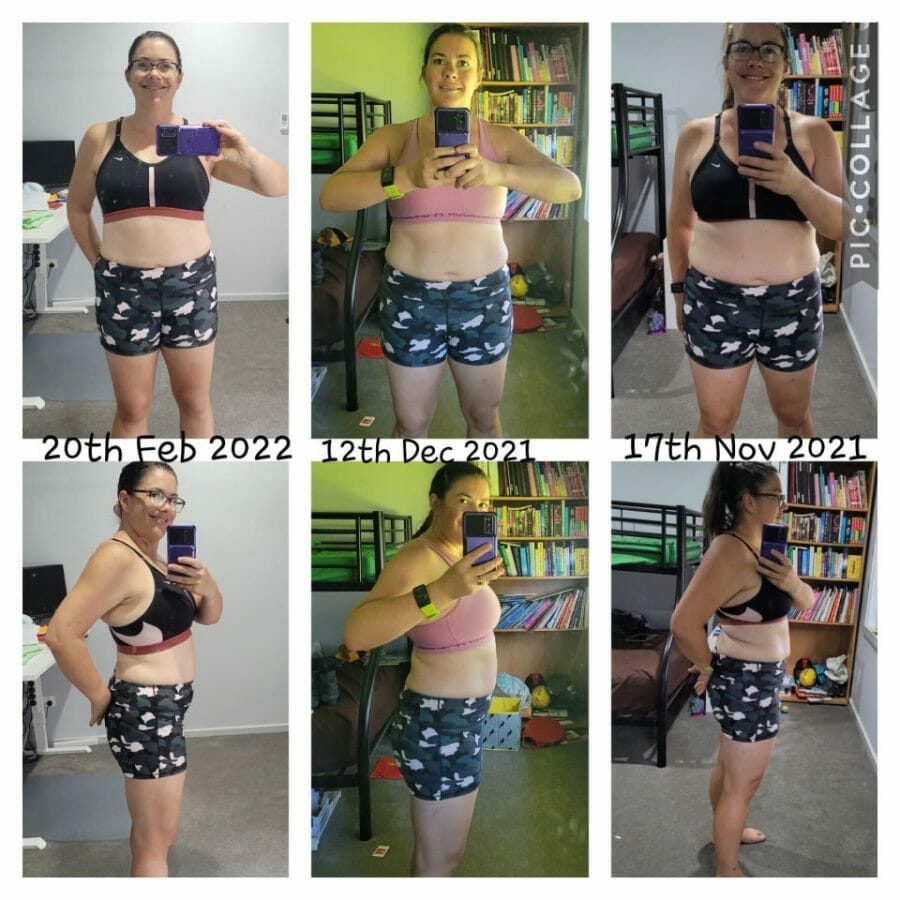 Jacqueline's 3 tips for success
Write things down to make yourself accountable! Whether it's a diary or in my case, google calendar. I use it to meal plan and book in my workouts.
Find a way to move your body every day that you ENJOY!
Allow yourself treats guilt-free. It's all about balance and moderation.
"Proper preparation prevents poor performance. Plan out your meals and exercise for the week, lay out your workout gear. The less chance you have to give yourself an excuse the better," she says.
"Look for incidental opportunities for exercise, it doesn't have to be massive, even a few extra steps makes a difference. 
"Most of all stick with it! Results don't happen overnight, it's not a race to the finish line, be like the turtle… slow and steady!"