How this mum lost 22kg and TONED her TUMMY
Elyce Cordy has lost an INCREDIBLE 22kgs following the 28 Day Weight Loss Challenge and drinking The Healthy Mummy Smoothies.
What's more, she's feeling more confident than ever and has also managed to tone her tummy and reduce her once bloated appearance.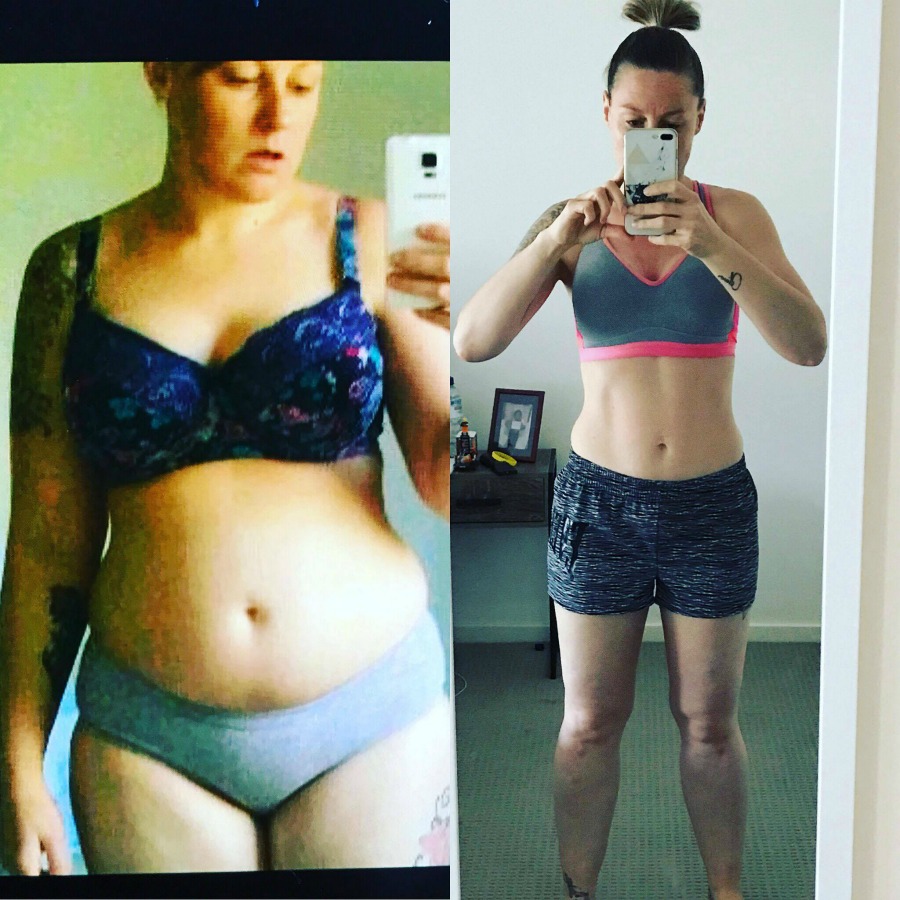 Not feeling great on the outside or inside
Elyce says, "I got sick and tired of looking unhappy and fat. I suffer from depression and having that amount of weight hanging off me was not helping my mental state. I did not like what was looking back at me in the mirror and always thought, 'How could anyone else like that too?'"
Elyce reveals she used to waste money on takeaway, but now she eats what she likes – just healthier versions of it from the 28 Day Weight Loss Challenge– and meal preps all of her meals to help her lose weight.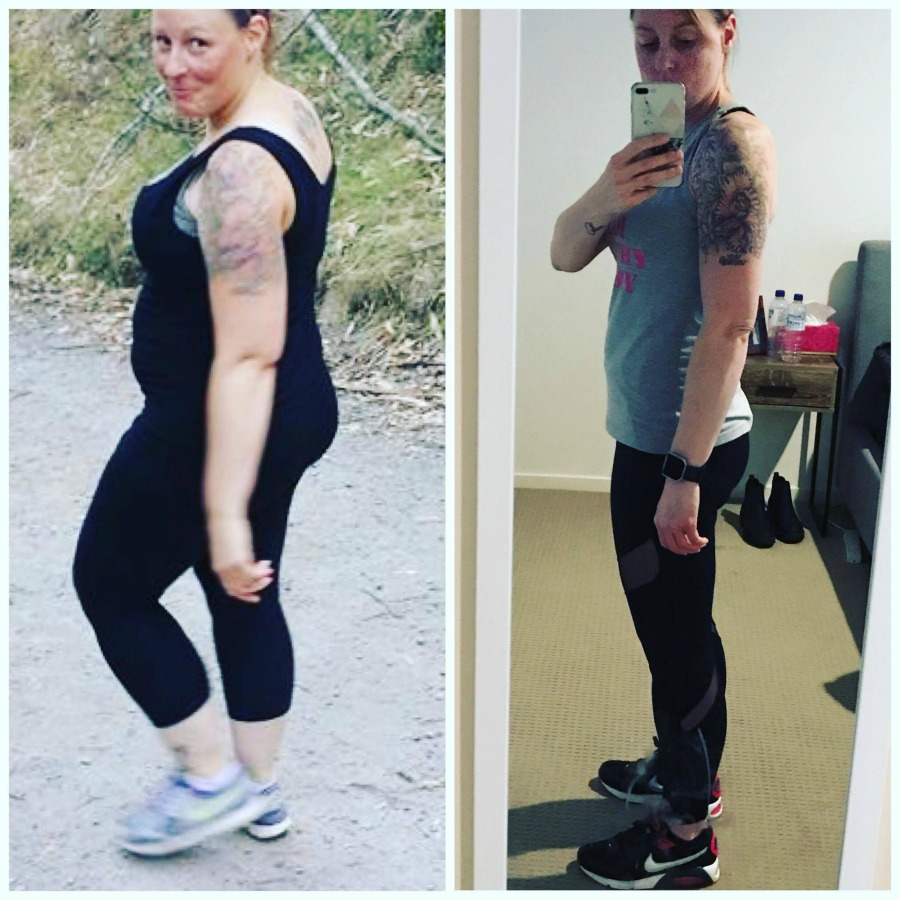 "I would say eat things that you enjoy and adjust them to make healthier meals. So swap fattier cuts of meat for leaner cuts, white rice, flour and sugar for brown," she says.
"I replace cream and ice cream with Greek yoghurt and I replace cow's milk for unsweetened almond milk."
Beating the belly bloat
So how did Elyce get her tummy so flat?
"I do the exercises on the 28 Day Weight Loss Challenge, plus riding my spin bike at home 30-40 minutes a night," she reveals.
"I've never stepped foot in an actual gym so all my transformations have been achieved through diet and home workouts.
"I love the Tabata and butt and thigh workouts from the 28 Day Weight Loss Challenge App and I have just started the core workouts as well."
Did you know that the 28 Day Weight Loss Challenge has a heap of core workouts that are designed to tighten the tummy, reduce the belly fat and strengthen your core muscles?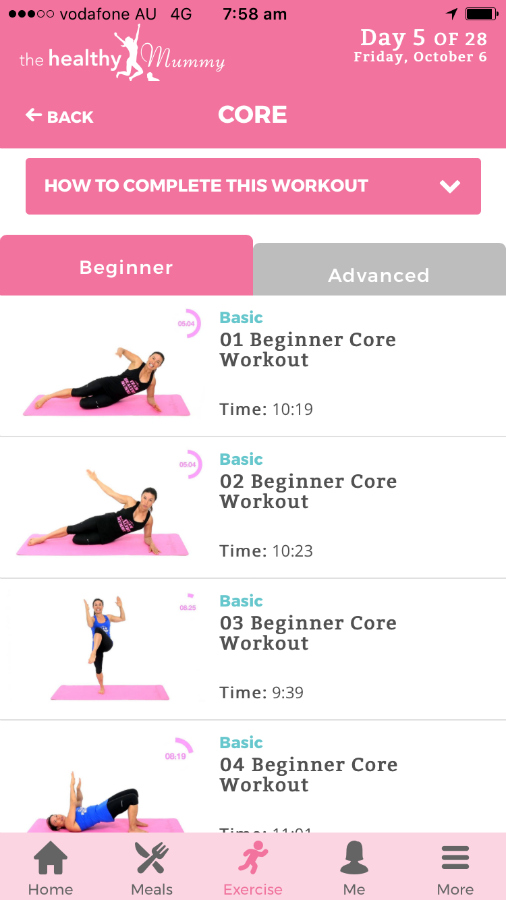 For more information on these workouts, read more about the 28 Day Weight Loss Challenge here.
Join Elyce on the 28 Day Weight Loss Challenge!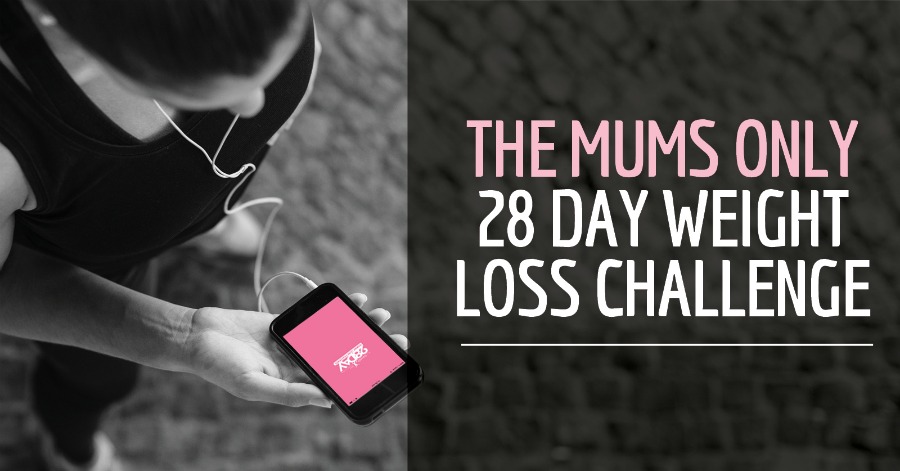 If you are inspired by Elyce's before and after pics and want to take charge of your own health and weight – then join our 28 Day Weight Loss Challenge TODAY.
With more than 3,500 delicious (and healthy) recipes, 350 exercises & 24/7 support – the 28 Day Weight Loss Challenge  is designed (and proven) to help busy mums like you lose weight!
To learn more about our challenge OR to join – click here.