Mum lost 23kg in 5 months after seeing a snap of herself with The Wiggles
It wasn't until Jasmine Borovona looked back at a photograph of herself taken at a Wiggles concert with her daughters that she realised she needed to change her lifestyle.
It wasn't until Jasmine Borovona looked back at a photograph of herself taken at a Wiggles concert with her daughters that she realised she needed to change her lifestyle.
In fact, that moment spurred her on to lose 24kg in just five months by following the 28 Day Weight Loss Challenge.
"When I saw my self at a Wiggles concert with my daughter, I was disgusted at how far I had let myself g0," she admits.
"After having my second child we had to spend three months in hospital, and it resulted in me stress-eating.
"But when I saw those photos, I was scared to think who would be able to look after her, if anything were to happen to me. I need to be around for a long time."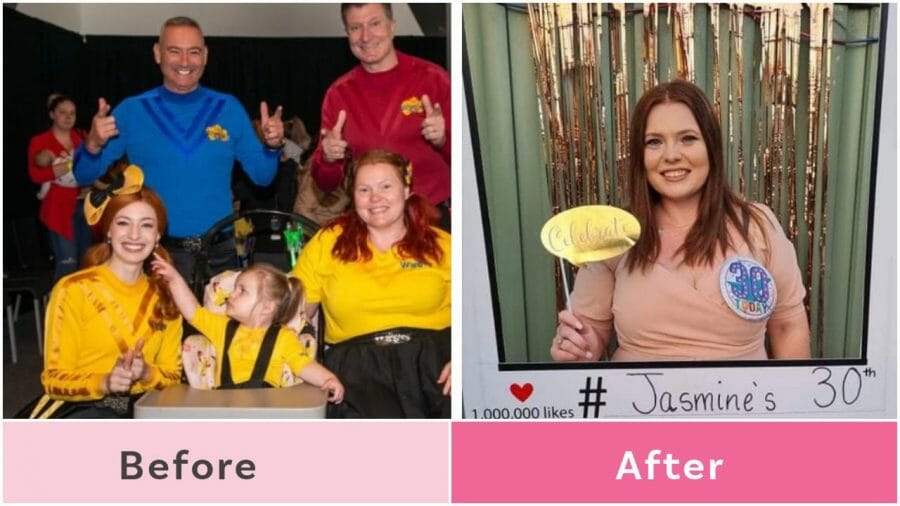 How a snap with The Wiggles kickstarted Jasmine's weight loss journey
Jasmine's daughter needed to have open heart surgery when she was born as well as be on oxygen and have feeding tubes. This caused Jasmine to emotionally eat.
"I started my Healthy Mummy journey in mid July 2021 at 128.8kg I have now lost 23kg in just five months," she says.
"I'm more motivated throughout the day to get things down and around the house. I care for myself more these days."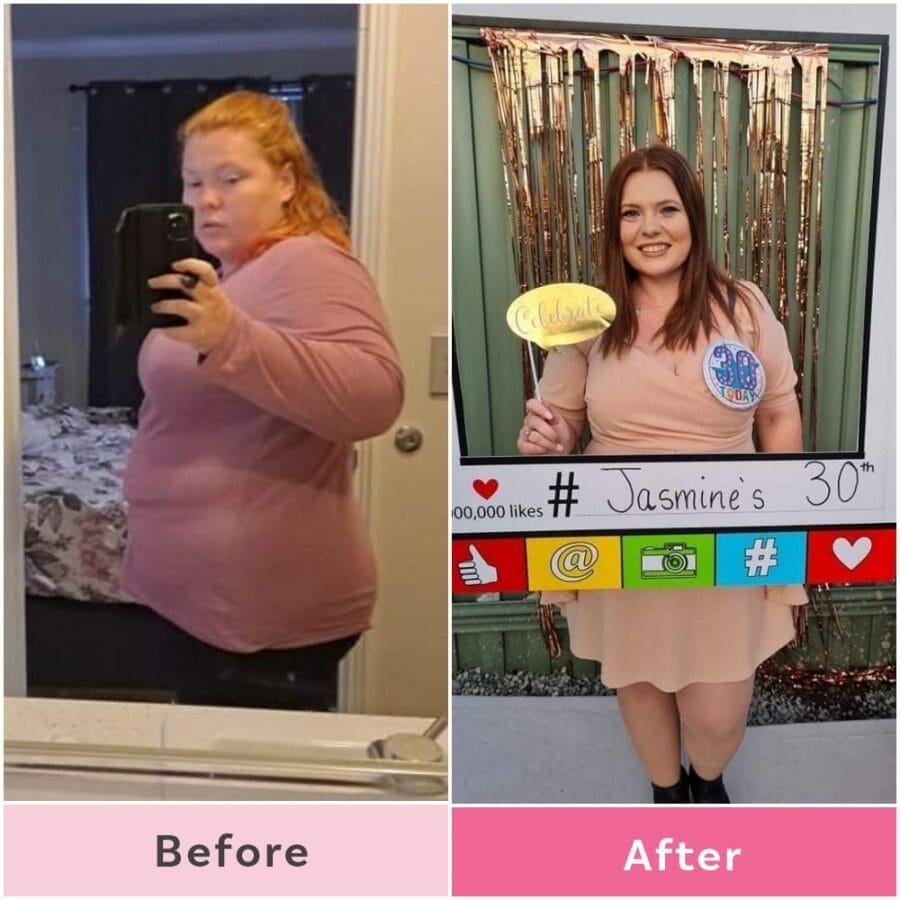 When it comes to controlling her 'stress-eating', Jasmine says she drinks The Healthy Mummy smoothies instead, as they keep her full and stop her snacking.
"The Healthy Mummy app keeps me in check, I know how much I should be eating and it stops me from overeating. Keeping my calories in check has been a huge factor to my weight loss," she says.
"The app lets you keep track thought the day and gives you work out you can do for any skill level.  
"The recipe hub is amazing I love the fact that I can filter out allergies my kids have or cater to a specific way of eating such as vegan or Keto."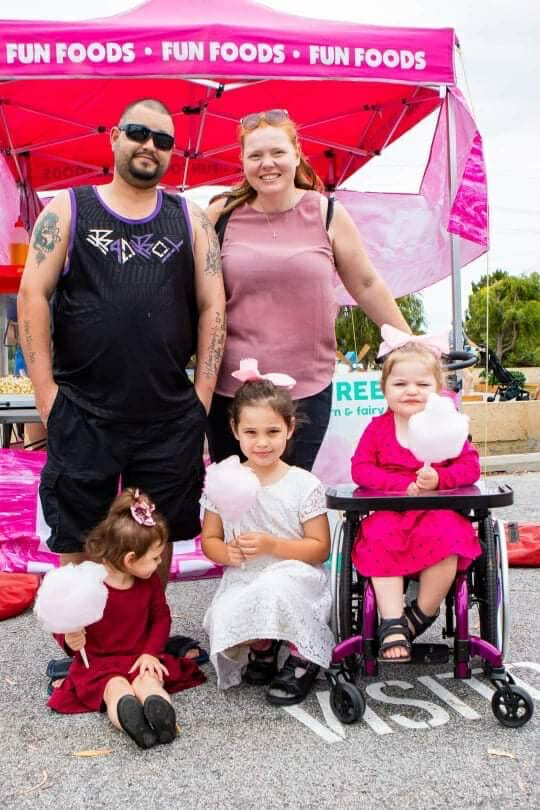 What's more, Jasmine is a fan of the fact she doesn't have to give up carbs or sweet things.
"These recipes are very easy to make and the meal plan system with shopping list makes it ideal for busy mums to do their food shopping.
"Plus, the kiddies are trying something new and nourishing," she says.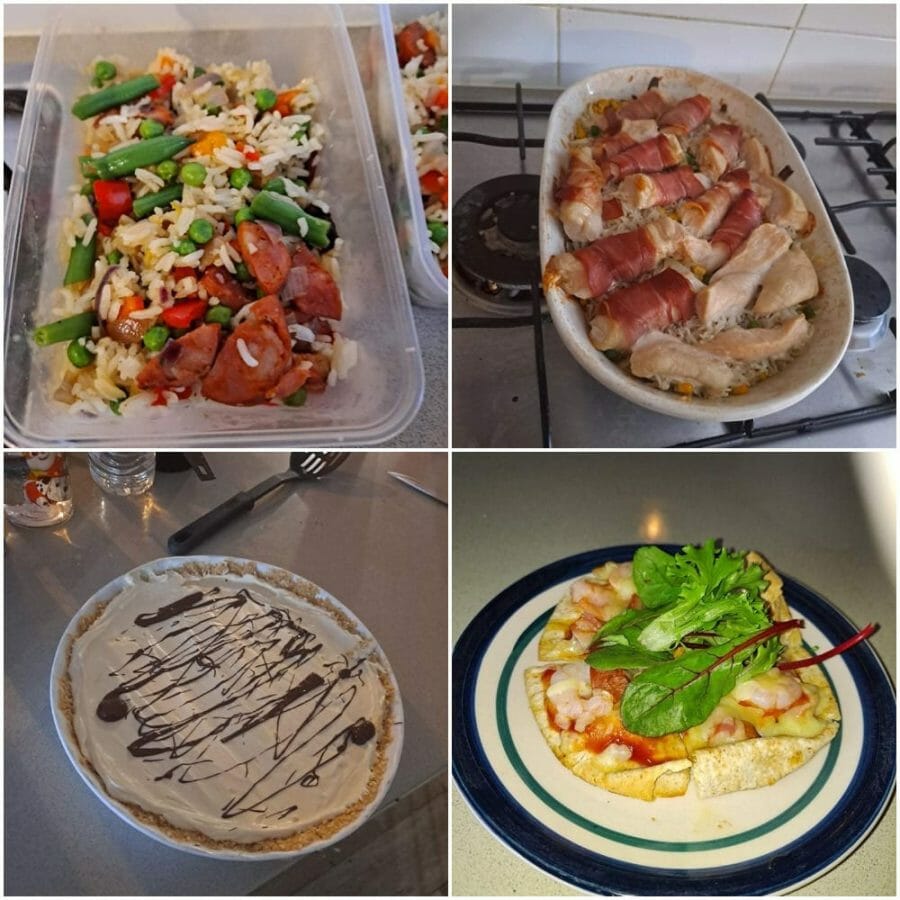 Jasmine's day on a plate
Breakfast: Crumpets with peanut butter or a slice of toast with a boiled egg.
Lunch: I meal prep in advance. I normally have Bacon and Mushroom Ravioli, which is one of my favourites or another easy to make in bulk recipe such as Honey Soy Chicken and Salad.
Dinner: We always have something different, but again like to prep or make in bulk ahead of time.
I like the Garlic Prawn with rice and my kids like the home made meat pies or hidden veggie sausage rolls.
Snacks: We try and keep easy and ready such as crackers with salami and cheese or the healthy cob loaf for the family to share as a snack.
Dessert: A smoothie and a portion of home made popcorn.
"I try and keep my meals sustainable for me and my family and try and think about the long term. There is no point in eating salad all the time if its not going to work long term," she says.
"The Healthy Mummy has shown me you can have the things you love and still loose weight and be healthy.
"I still have a long way to go but I'm so grateful for the support and encouragement this program gives me. Can't wait to see what we all achieve this year!"
Join the 28 Day Weight Loss Challenge Today!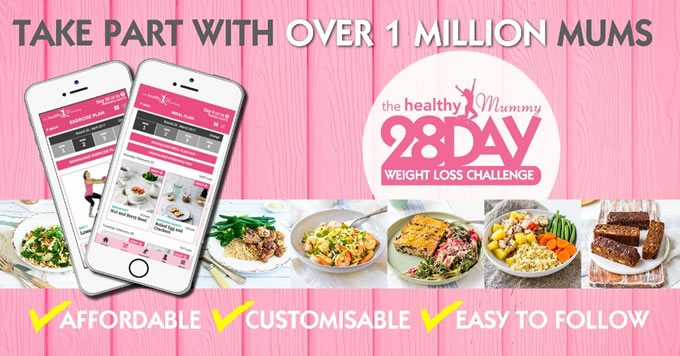 Keen to become your best self?

That's where the Healthy Mummy's 28 Day Weight Loss Challenge can help.

What do you get? You get access to:
28 days of at home exercise routines (no gym needed) – with video instruction
Customisable and breastfeeding friendly meal plans
Time-efficient exercises for busy mums – under 30 mins
Challenge combines Pilates exercises with interval and circuit training (HIIT)
Suitable for basic to advanced fitness levels.
Home to thousands of EASY-TO-MAKE recipes.
Find out more about joining the 28 Day Weight Loss Challenge