This mum-of-eight has lost 46kg in 10 months!
Mum-of-eight Skybie McBain looks IN-CRED-IBLE!!!!The Tasmanian-based mum has lost 46kg in 10 months.
Mum-of-eight Skybie McBain looks IN-CRED-IBLE!!!!
The Tasmanian-based mum has lost 46kg in 10 months and dropped from a size 22 down to a size 12 after following the Healthy Mummy support group and eating Healthy Mummy recipes!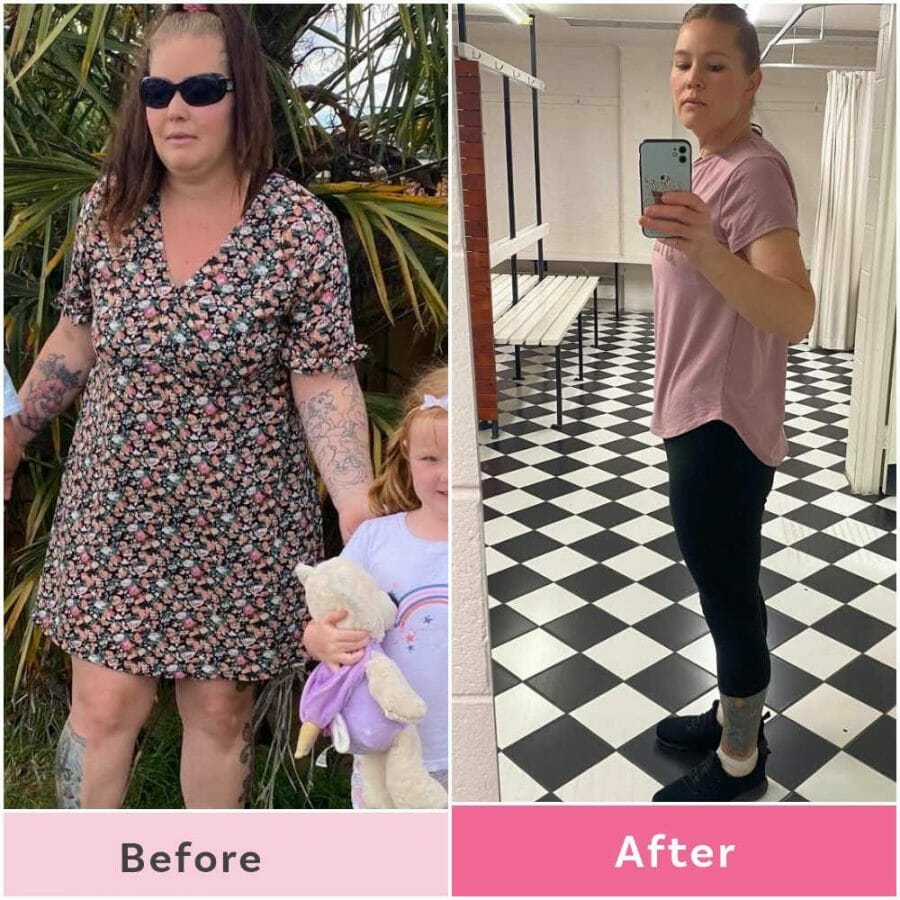 How this mum-of-eight lost 46kg in just 10 months
Skybie decided she needed to make a change after seeing a photo of herself doing a bush walk with her husband.
"I was disgusted that I'd let myself go like that. I've never been thin or fit since having my first child, but I wasn't obese either. Just overweight," she says.
"Anyway, when I saw that photo I just cried. That was the day I thought, 'I need to change'. Not just for me but for my kids too.
"I got to the point I was too embarrassed to take my kids out or see friends."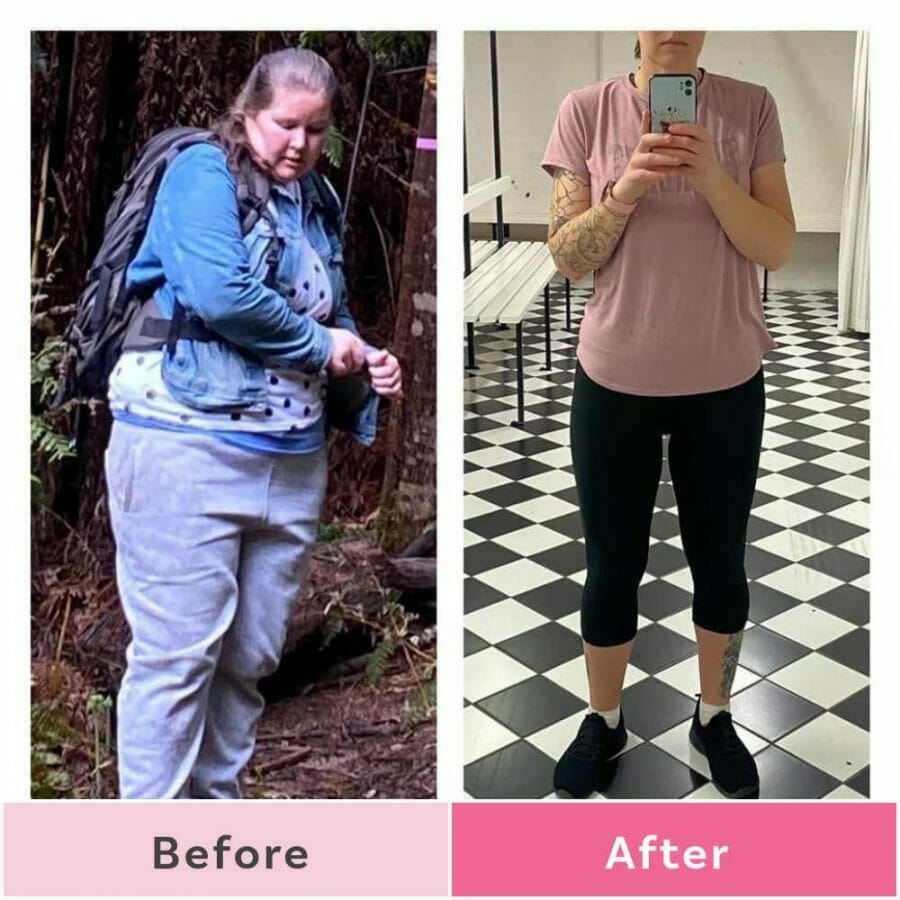 In fact, Skybie followed The Healthy Mummy private support group and decided to start looking at the recipes that also appear on The Healthy Mummy app.
"I started making a couple of things here and there, I think the first one I made was the Chicken Pesto Pasta and that is still my favourite," she says.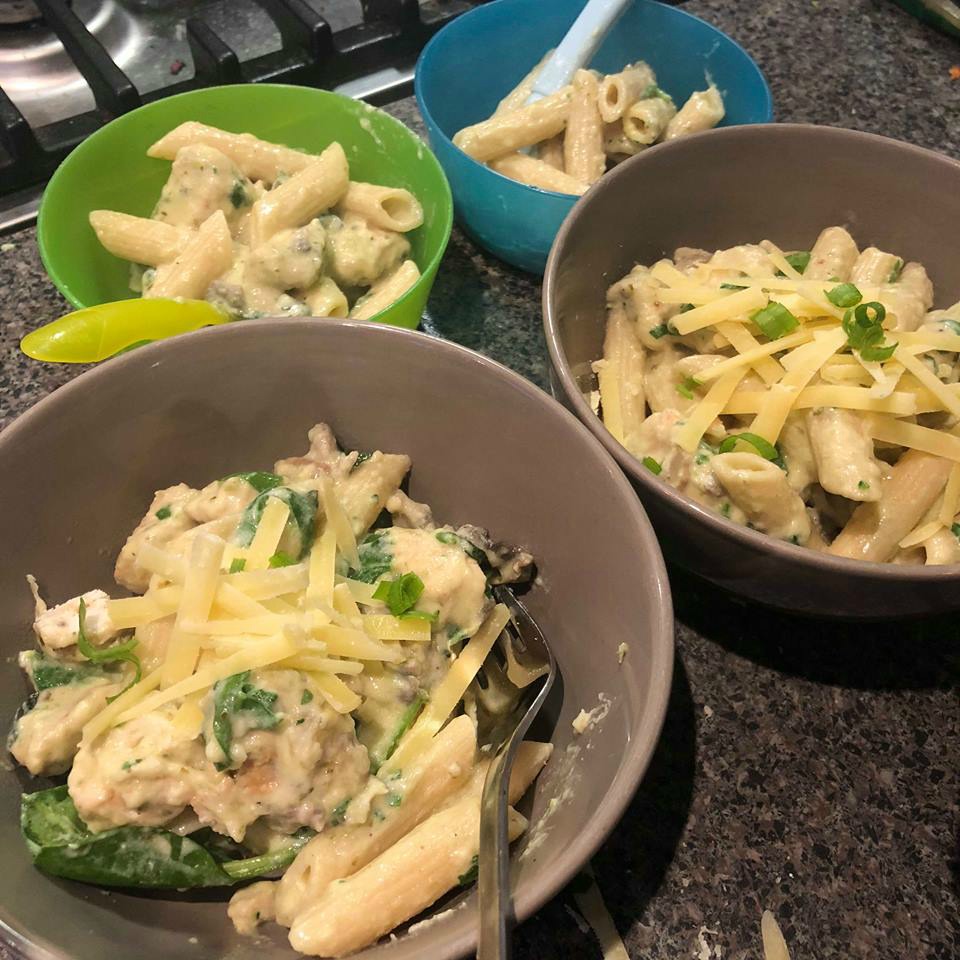 "I think it's been 10/11 months now and I've lost 46kg. I was a size 20/22 when I began and now I am a size 12/14."
What's more, Skybie has noticed she has a lot more energy than she did before.
"I have a lot more energy, I do a lot more with my kids. Lately, I have been having lots of fun at the kids play centres because I actually can join in with them," she says.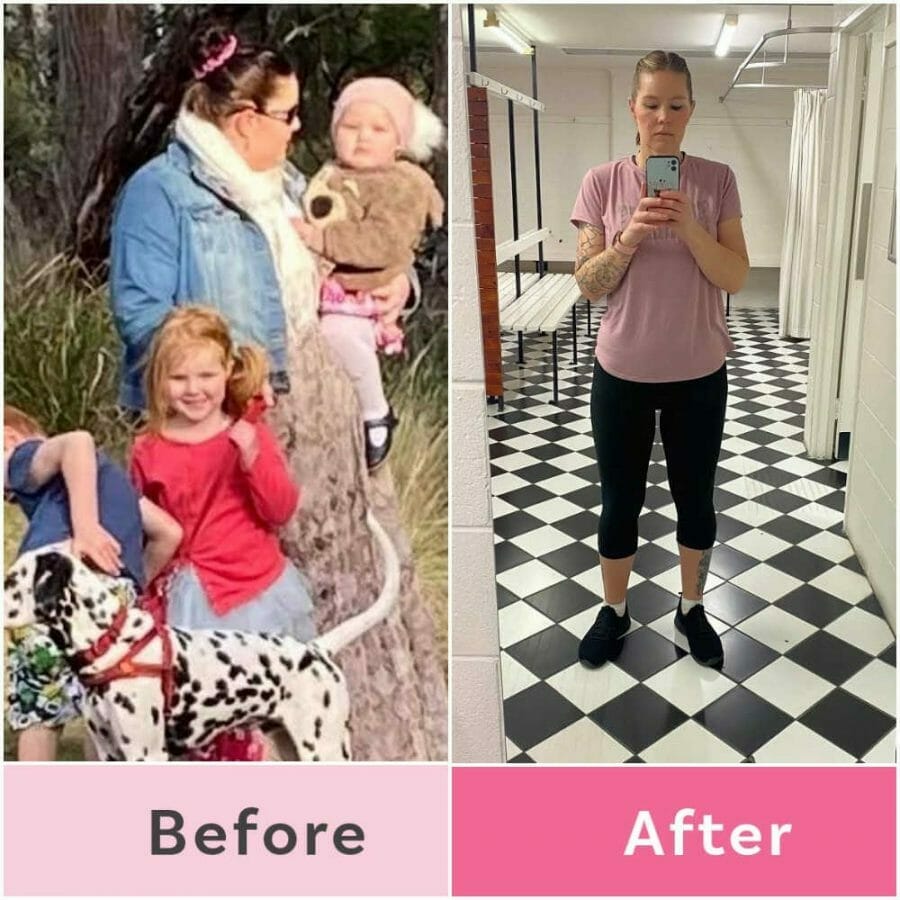 What Skybie has on a typical day
Morning: Porridge, honey and bananas
Morning snack: Bacon and zucchini slice
Lunch: Grain muffin with avocado, eggs and tomato
Afternoon snack: Choc chip banana bread or Weet-Bix slice, cheese scrolls
Dinner: Hidden veggie sausage pasta bake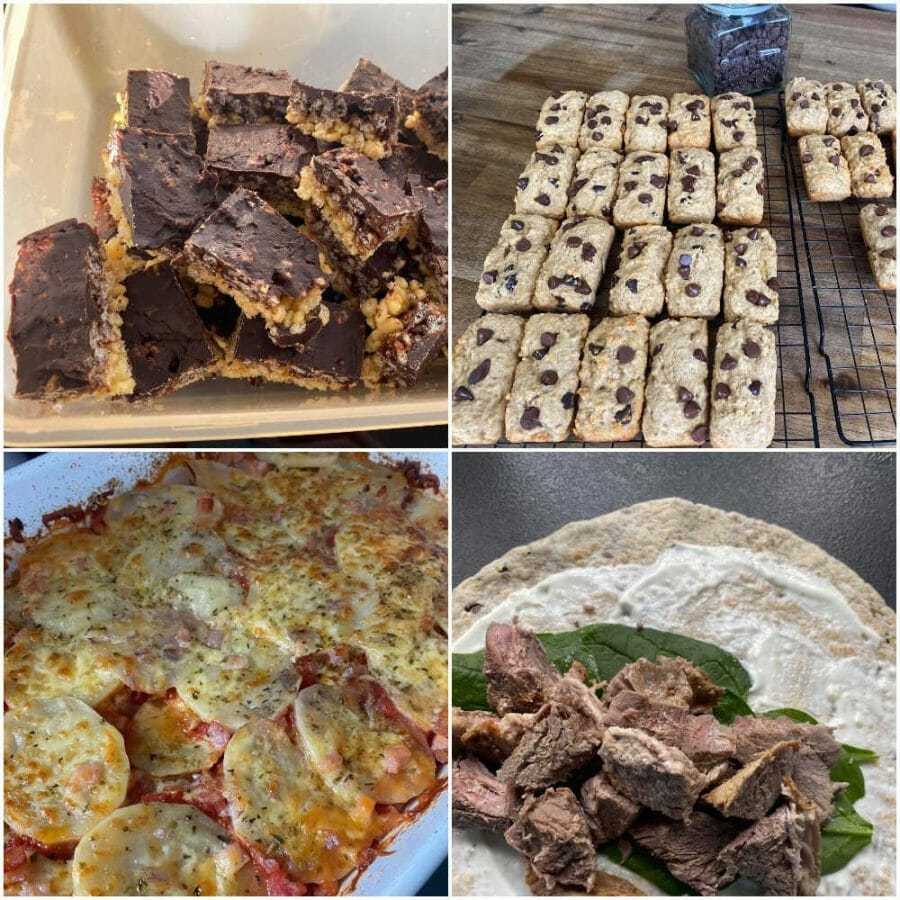 "For dinner, I try to make something that my family will enjoy too but they are quite fussy. I have had success with the kids eating the hidden veg sausage pasta bake, baked chicken spaghetti, devilled sausages," she says.
"I have a freezer full of Heathy Mummy meals and snacks so even when the family are having something different to me, I don't have the temptation to eat unhealthily because it's all prepared!
"I also go to the gym six days a week and walk every single day."
Skybie's top tips
1. Meal prep to me is very important. That is probably my biggest tip.
2. Don't rely just on the scales and have trust in the process.
3. It's not easy but with all the support in the group, we can all do this together.
For access to over 4500 healthy recipes, join us on our 28 Day Weight Loss Challenge TODAY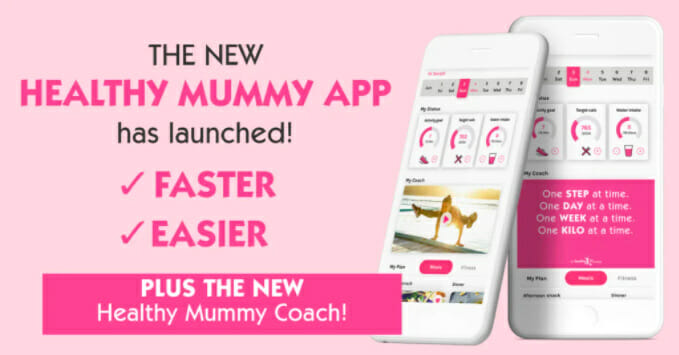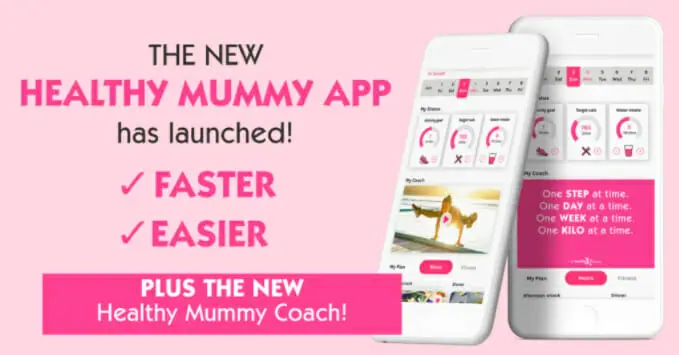 Want to shift your baby weight but feel like you have NO TIME in your day to exercise and eat healthily? That's where the Healthy Mummy's 28 Day Weight Loss Challenge can help.
Our Challenge entails: 
28 days of at home exercise routines (no gym needed) – with video instruction
Customisable and breastfeeding friendly meal plans
Time-efficient exercises for busy mums – under 30 mins
Challenge combines Pilates exercises with interval and circuit training (HIIT)
Suitable for basic to advanced fitness levels.
Home to thousands of EASY-TO-MAKE recipes.
To find out more on the 28 Day Weight Loss Challenge click here.