Brooke reveals how she lost 25kg and ended up on TV and in a magazine!!!
Brooke Boulden has revealed in the in the latest edition of The Healthy Mummy magazine how she lost a staggering 25kg.
Real mum Brooke Boulden, from South Australia reveals how she lost a staggering 25kg after signing up to the 28 Day Weight Loss Challenge.
Impressively, she did it in 25 months. This gorgeous mum-of-two has dropped down from 84.5kg to 59.5kg, going from a size 18 down to a size 8.
"I lived in oversized t-shirt dresses or baggy tops with leggings or loose hippy pants," she admits."I struggled to sit on the floor and play with my children and I puffed with the slightest bit of movement."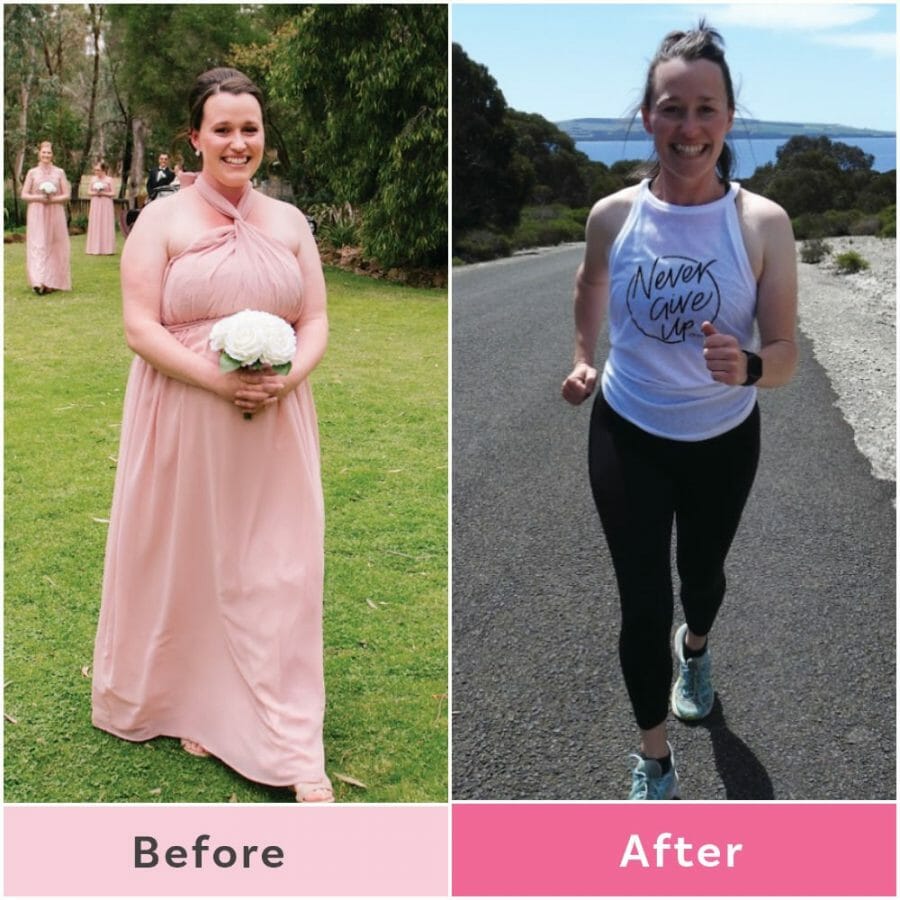 How Brooke lost 25kg
It was then Brooke decided she needed to make a change after she saw a photograph of herself with her boys and she thought her face looked fuller than ever before.
To make the leap to a healthier lifestyle, Brooke chucked any junk food she had out of her cupboards and started making meals from The Healthy Mummy app.
"Before, I struggled with portion control and ate whatever snacks I wanted. I joined The Healthy Mummy to learn how to juggle it all," she admits.
"The Cookie Dough Bliss Balls were the first thing I ever made, and they are still a favourite."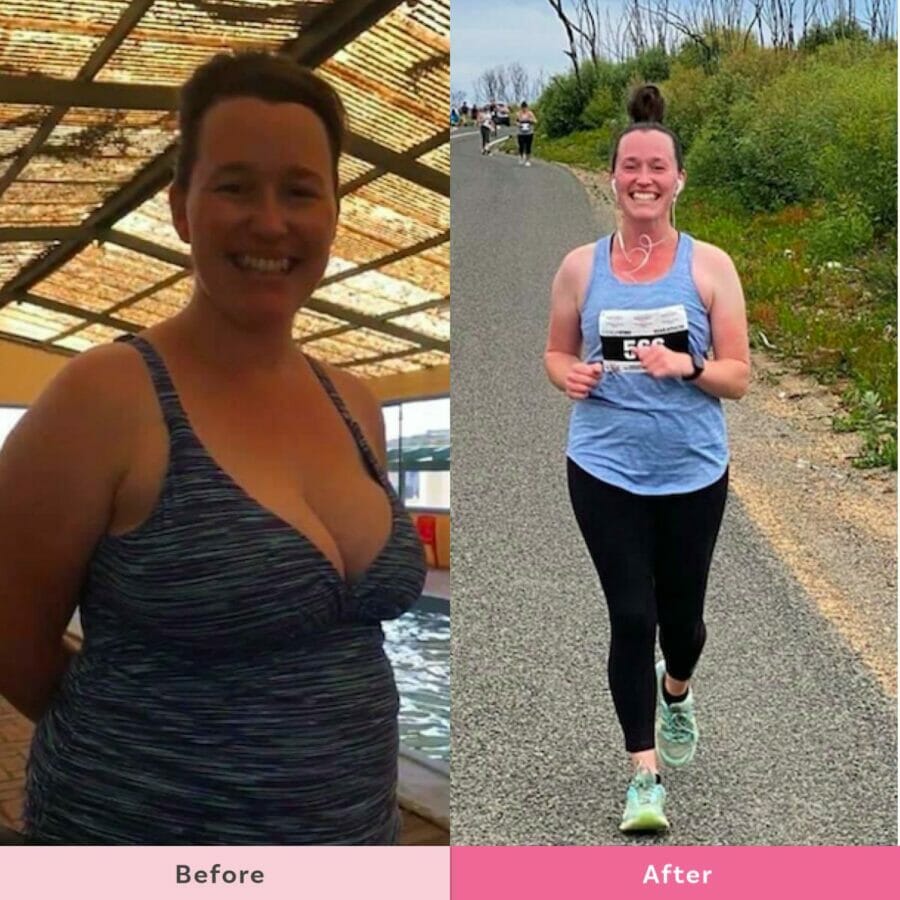 Like everyone, Brooke admits she still has off days – and that's OKAY!
"I still have flat days, I'm human. But I didn't come this far, to only come this far. I pick myself up and continue my journey," she declares.
"The Healthy Mummy, through the app and online community, has provided me with the tools and motivation to realise this and make changes in my life.
"I will always strive to be the best version of myself that I can be. It's worth it."
The Healthy Mummy magazine and Today Extra on Channel 9
Brooke is such an inspiration to all mums that she appeared in The Healthy Mummy magazine as well as Today Extra to tell her story.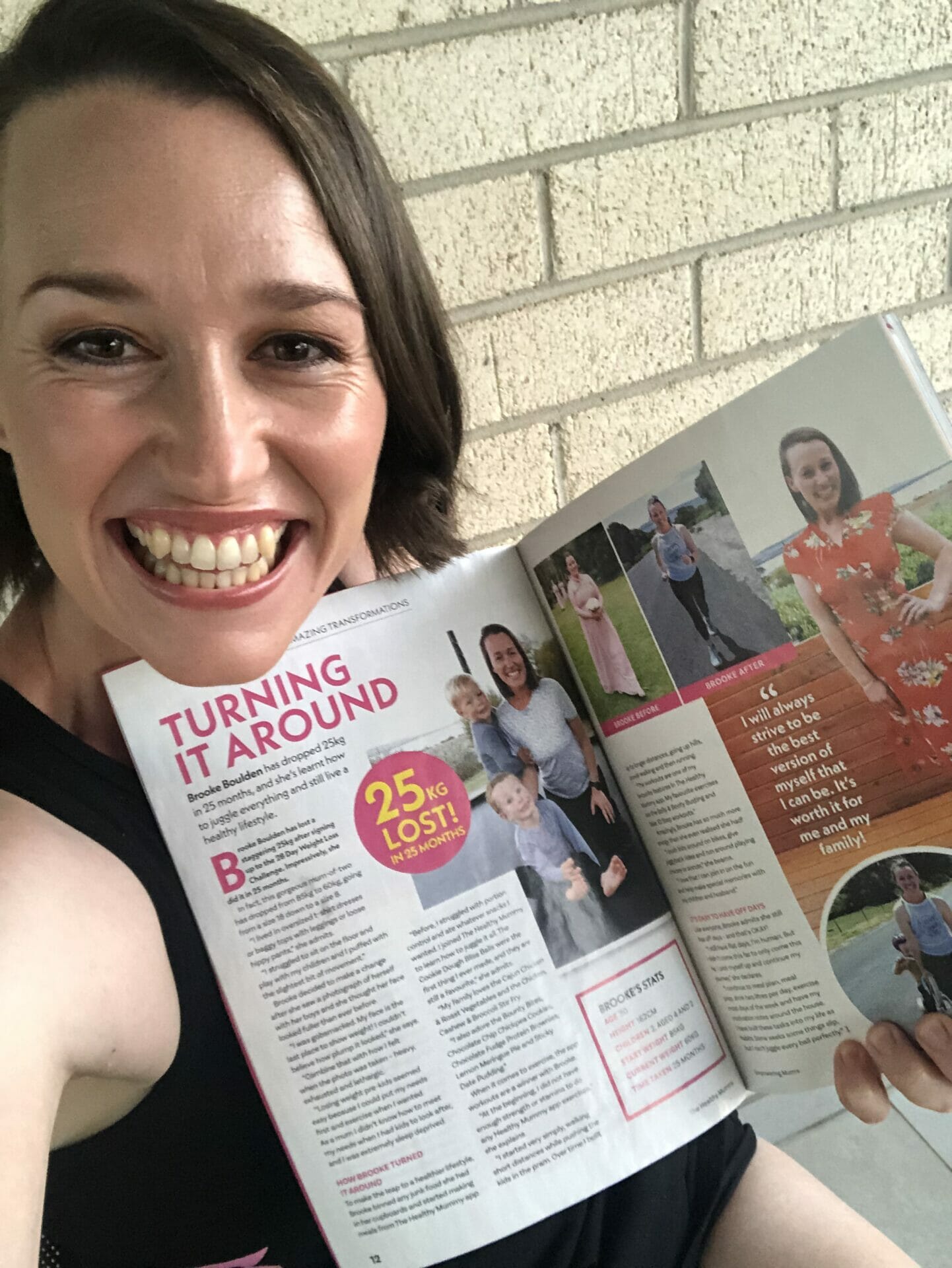 Join Brooke on the 28 Day Weight Loss Challenge
Ready to Drop a Dress Size in 28 Days?
Never Go Hungry
Our program offers NO 1200 calorie restrictions
Workout at Home
Follow guided training videos with expert fitness instructors (no equipment needed!)
Feel Supported 24/7
In our private support groups with other mums just like you!
Eat Delicious and Healthy Food
With family-friendly, weekly meal plans & over 6,000 easy recipes developed by nutritionists

No lock-in contracts, cancel anytime.