Mum has saved nearly $10,000 in just 12 months!
Gemma has lost 25kg and saved nearly $10,000 in just one year by following the 28 Day Weight Loss Challenge. See how she does it!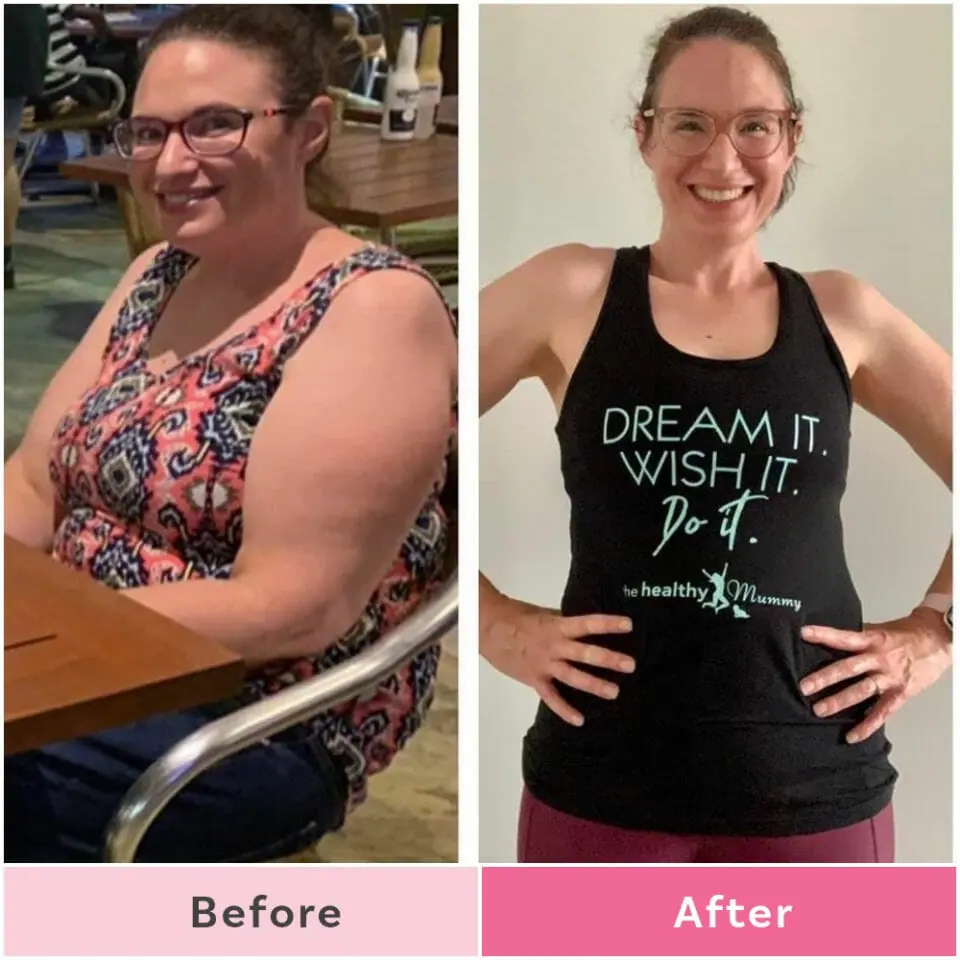 Gemma has lost 25kg and saved nearly $10,000 in just one year by following the 28 Day Weight Loss Challenge.
In fact, amazingly, she has been able to afford an additional six months off on maternity leave!
"I have lost 25kg over the course of two years, but in that time, I have also had my third pregnancy and am now in my postpartum journey," she says.
"We have saved so much money as a family just by following the Healthy Mummy!"
Please note, this story was written in May 2022, so grocery prices might now vary.
Jump ahead to read: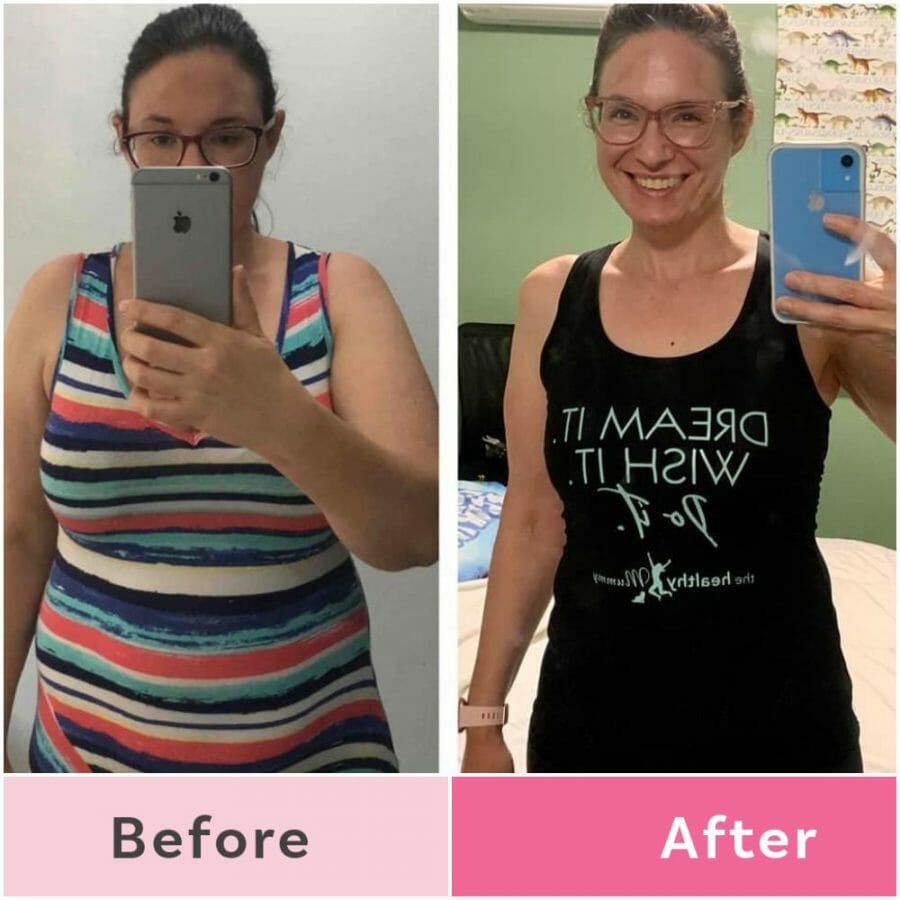 What Gemma has to say about saving $10,000 in the last year
"Over the past 12 months, I estimate we have saved close to $10,000! We did this by cutting down our takeaway from three times per week to one per week (savings of $100 per week)."
"I cancelled my gym membership (savings of $30 per week) and by planning out our meals and snacks to save on waste (savings of $50 per week)."
"Thanks to welcoming our third surprise bub, I have had to make the same budget stretch to include formula (I cannot breastfeed), wipes and nappies (extra $50 per week)."
"Plus, with petrol being so expensive, I have had to cut back our food budget by another $50. Consequently, I have had to become extra budget conscious!'"
Gemma's top budget tips are:
1. Portion out your meat, veggies and fruit and freeze them
As soon as you come home with groceries, portion out your meat, veggies and fruits and freeze them to stop them from going off in the fridge. BONUS if you can pre-make your meatballs and burger patties at the same time. This will save you time when you can't be bothered cooking!
2. Pack your freezer smartly
Stock up on freezer bags/containers to save your leftovers. Get inspiration from the NEW 3 Pot Meal Plans to see how you can repurpose your leftovers into something new!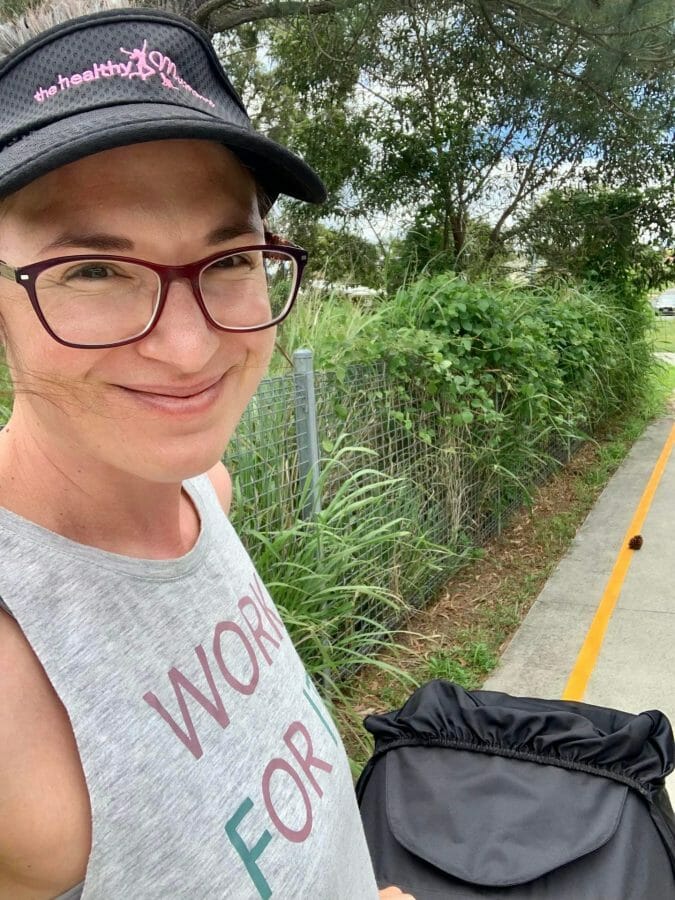 3. Look for discounts
Check out the discount section of your local fruit and veg shop! You can pick up some amazing bargains on ready-ripe fruits and veg. But make sure if you buy it you know what you will use it for!
4. Swap different ingredients out
Be ready to substitute meats, vegetables and fruits in The Healthy Mummy recipes! These recipes are very forgiving! So don't feel obligated to buy all the different fruits and vegetables, kinds of pasta and grains that are listed! Use what you have on hand! I have saved so much extra money by doing this!
"I feel amazing being able to save so much money! I also wish I had started doing this sooner because I feel like I wasted so much money," Gemma says.
"I also feel very relieved because our third bub was a surprise and has meant we have had a lot of additional costs plus a reduction in our family income."
"Being able to afford that expenditure has meant I can take the full 12 months of maternity leave rather than have to return to work after only six months! Having this extra freedom has been so helpful!"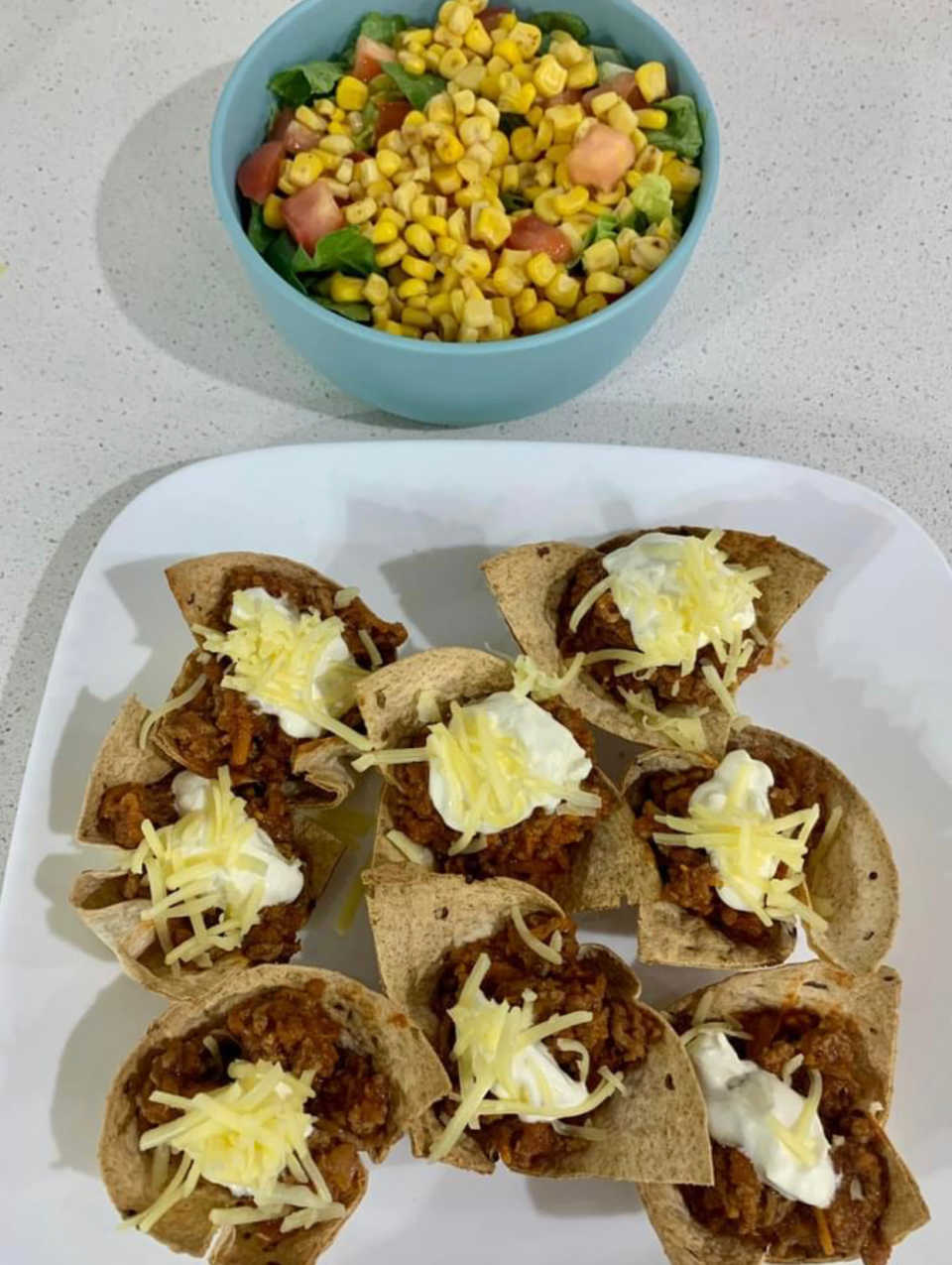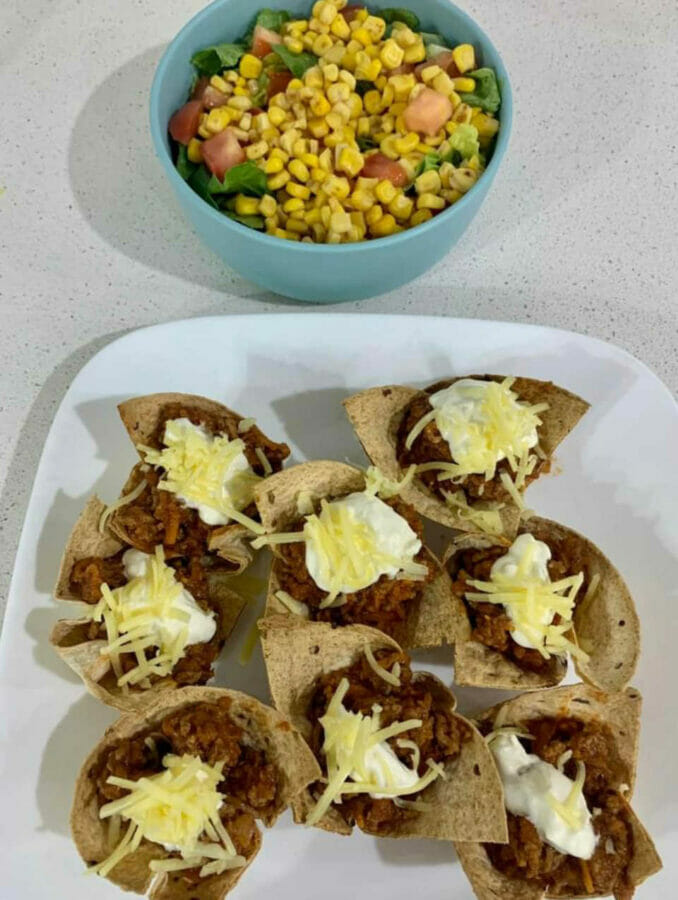 Gemma's fave budget meals
"My favourite budget recipes are ones where I can substitute in whatever I have or where I can use a cheaper ingredient. Any of the stir fries are great for using up whatever is left in the crisper! I love the new bulk Chilli Con Carne which I use for Nachos, tacos and Mexican Lasagne."
"I also buy frozen fruits on sale for my smoothies which I also sub into my dessert recipes! Finally, I love the new Overnight Weet-Bix recipes. We ALWAYS have yoghurt and Weet-Bix in the house! It's a great breakfast or snack!"
How Gemma began her weight loss journey with The Healthy Mummy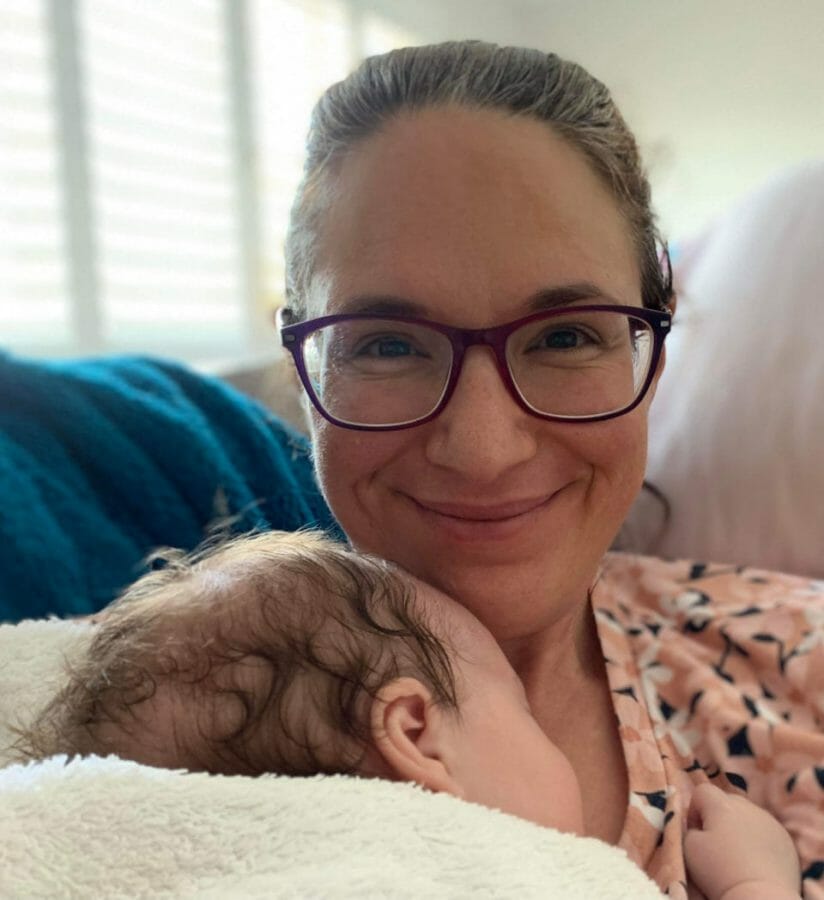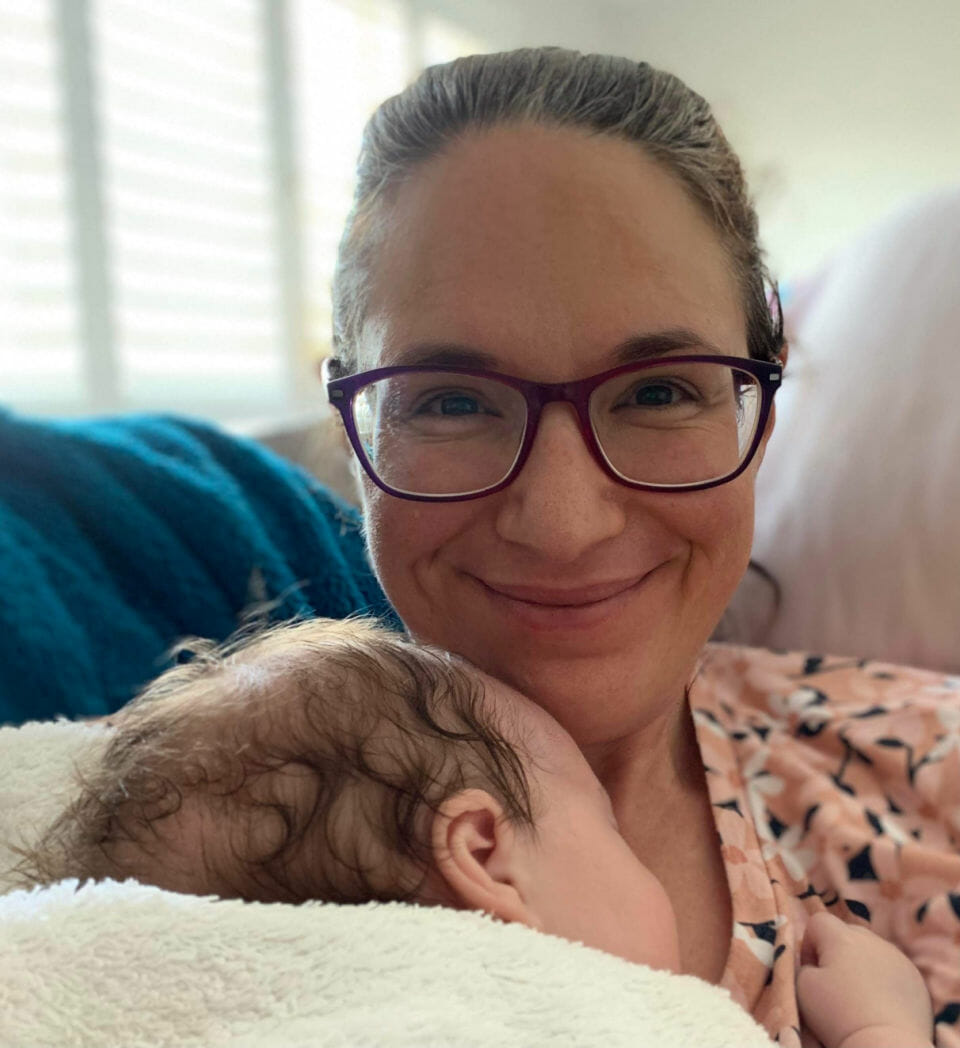 "Given my maternal age, pre-pregnancy weight and medical conditions, I had to be very careful with my weight gain during this pregnancy," she says.
"Following the pregnancy meal plans and workouts in the app, I managed to limit my weight gain to 8kg (as recommended by my doctor)."
"This was my first Healthy Mummy pregnancy and was my healthiest and lowest-risk pregnancy yet! It was so simple to stay on track with the help of the app and supportive community!"
"Post-pregnancy, I have already lost 10kg at 16 weeks postpartum. This makes me 2kg lighter than my pre-pregnancy weight!"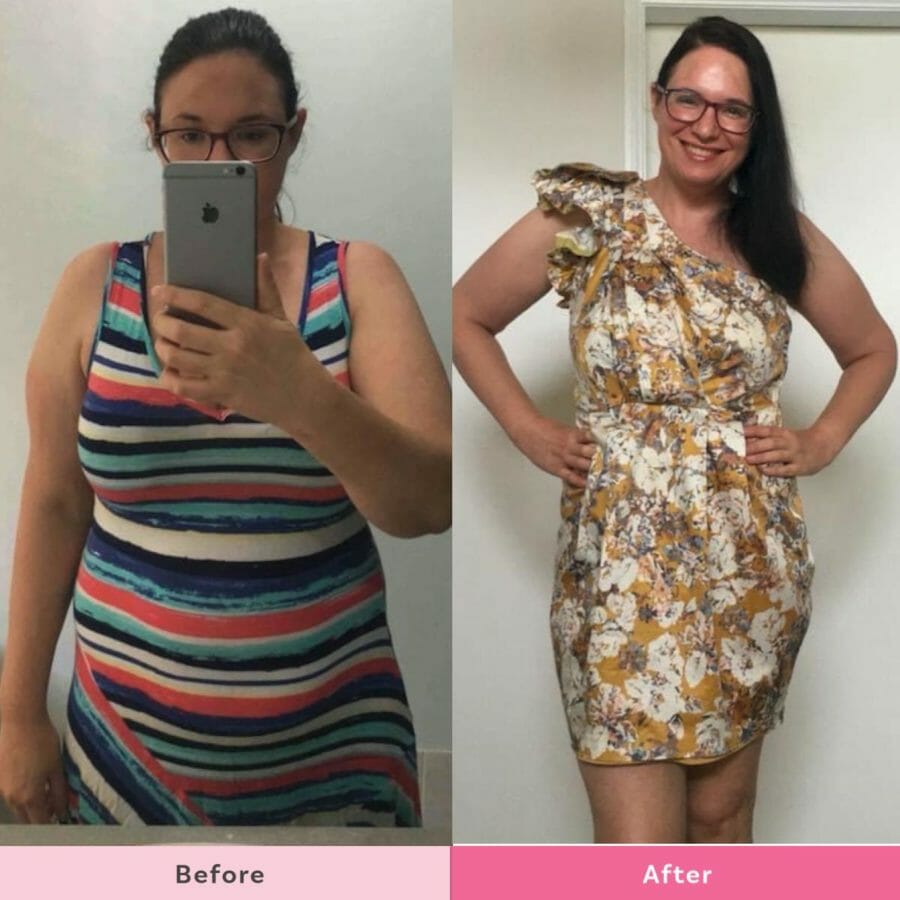 This was Gemma's third c-section, and she started by doing some gentle walking two weeks postpartum.
"Just getting out in the fresh air stopped me from feeling overwhelmed and gave me perspective. It helped to alleviate those post-baby blues and feeling like I wasn't 'enough'," she says.
"My advice for those first few weeks is to prioritise your rest/sleep. When I am sleep-deprived I find I am more likely to overeat sugary snacks and drink too much coffee! Being tired also makes it really hard for my body to lose weight."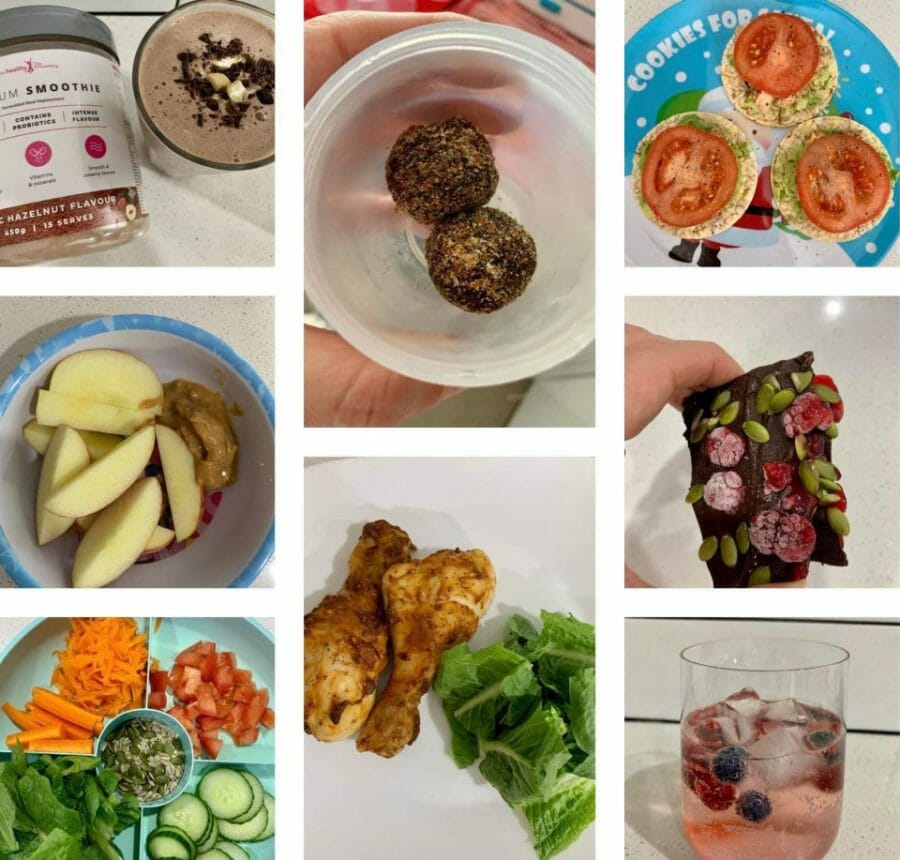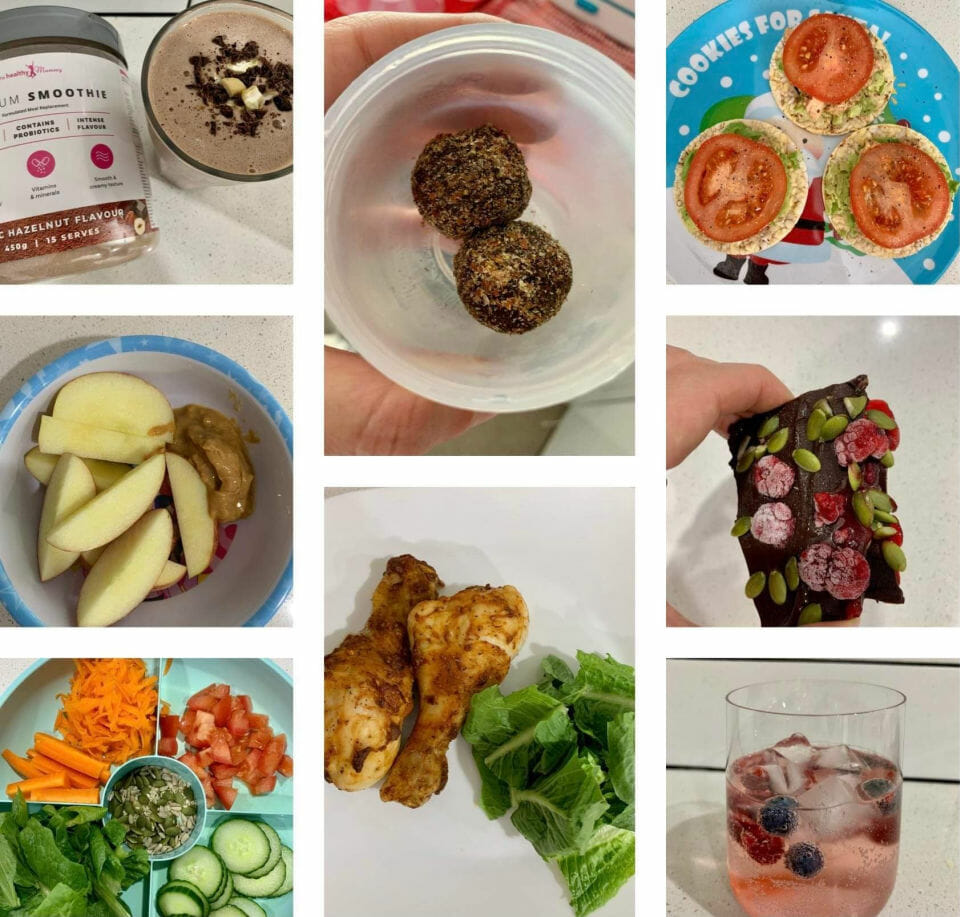 What does a typical day look like for Gemma?
A typical day on a plate is between 1800-1900 calories.
Breakfast: It always includes a Healthy Mummy smoothie for breakfast.
Lunch: Usually dinner leftovers or a smoothie.
Dinner: I cook dinner fresh most nights and prep what I can during the day.
Snacks:  These are essential – including pre-breakfast snacks for those early morning feeds.
Dessert: It is a MUST-have! It's my favourite time after all the chores and bedtime routines are done to chill out and enjoy a sweet treat.
"A few of my favourite quick recipes are the Dairy Free Scrambled Eggs, Bacon Cheese and Corn Loaf, Bacon and Mushroom Ravioli, Healthier Hot Dogs, Beef Burgers and Snickers Mousse. But I like to use the "5 and under" filter in the app for meal-planning inspiration!"
Meal plans
New meal plans are released weekly in the App every Wednesday. You can choose from different meal plans (which change occasionally) when you set up your profile info – they are all customisable and generate a shopping list for you:
Blank
Variety
Budget/Timesaver
Higher Calories
Hormone Balancing
Vegan
Keto
Pantry Basics
Pregnancy
Vegetarian
How to customise different meal plans in the Healthy Mummy App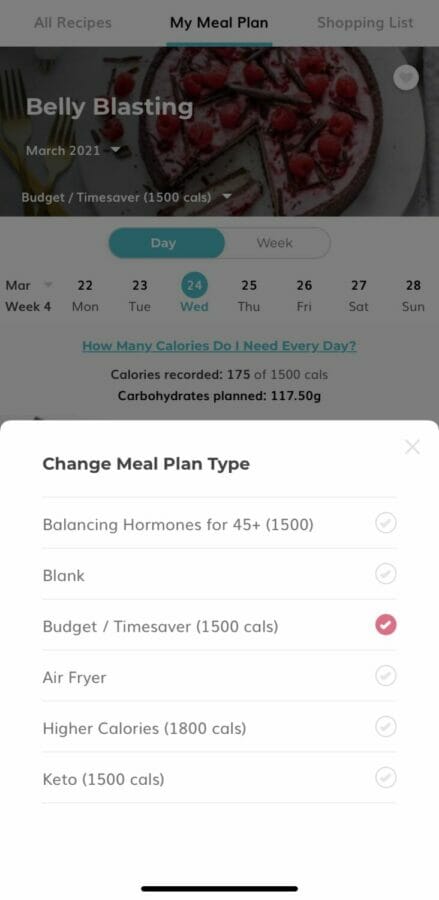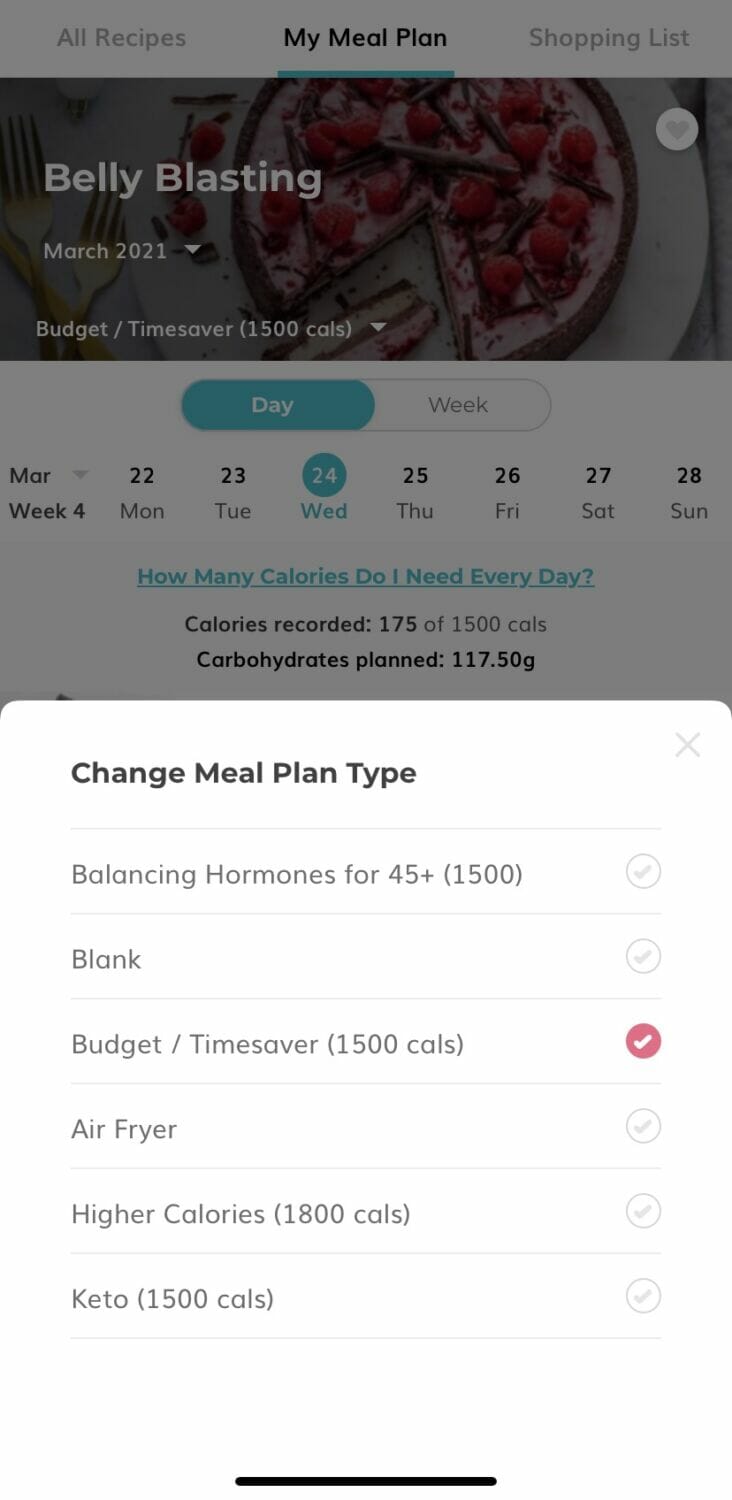 Gemma's Workouts
Before starting her workouts, Gemma waited until she had the all-clear from my doctor at eight weeks.
"I started with the postnatal workouts in The Healthy Mummy app. These are a series of short workouts which show plenty of safe options to deal with ab separation and pelvic floor but help to rebuild your fitness and strength," she says.
"As I got fitter, I tried the Beginner Boxing Workouts with Laura and Fi! These are amazing and so much fun! They also offer plenty of options from beginners to advanced!"
"I focused on looking for little windows of time when I could fit in a workout. I picked app workouts that could be done during the shortest of naps (10-15mins). Shoes and sports crops became optional!!! As a new mum, I have no time to procrastinate!"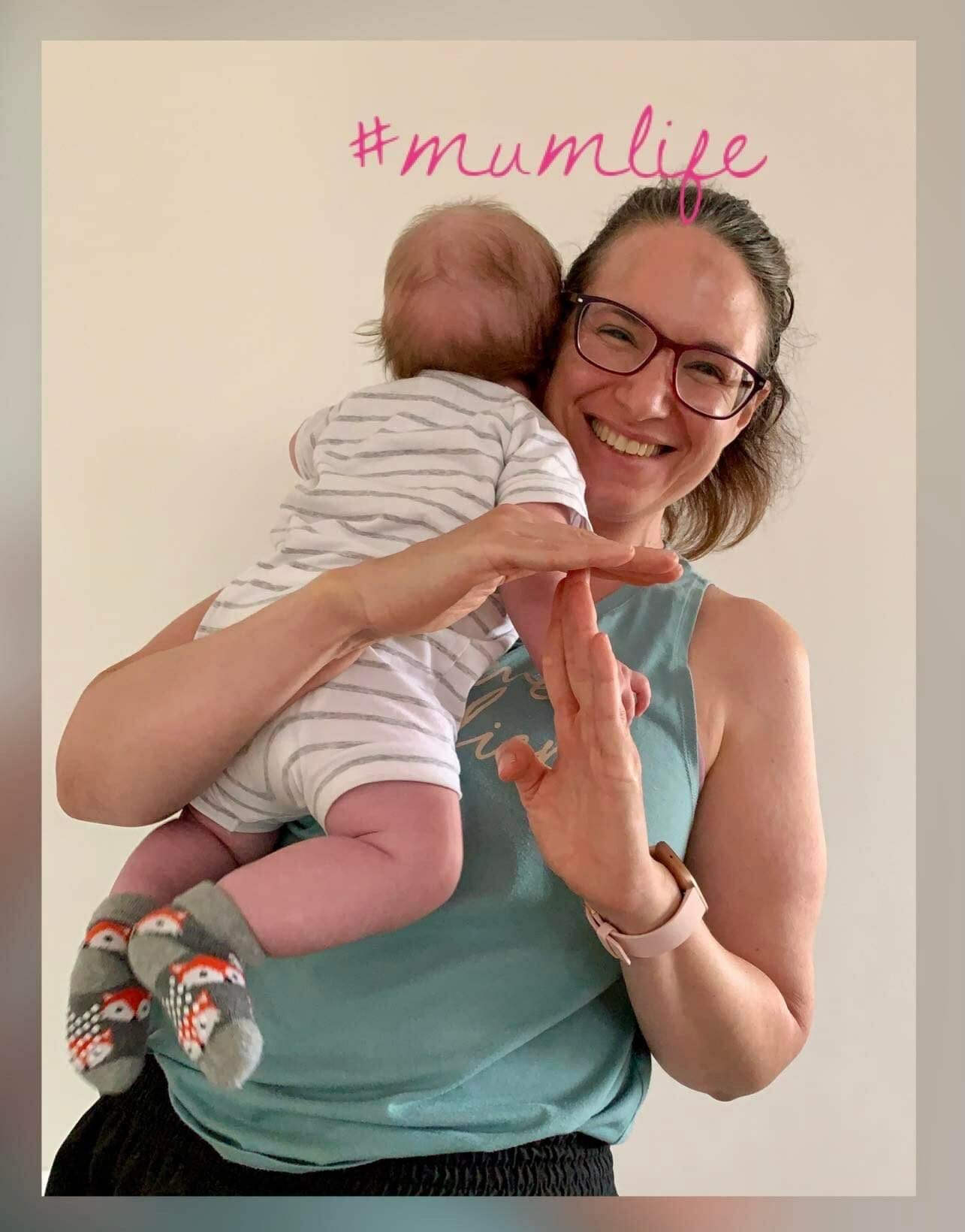 Gemma loves the ease of the Healthy Mummy Smoothies
Healthy Mummy smoothies are a great way of making sure you always have a healthy breakfast or quick snack!
"I love the Premium or Tummy smoothies for a quick shake-and-go option when I can't put bub down. These can be made and enjoyed one-handed! I also prep my dry ingredients and frozen fruits for smoothies, so I can just add milk before blitzing," she says.
Gemma's top tips for new mums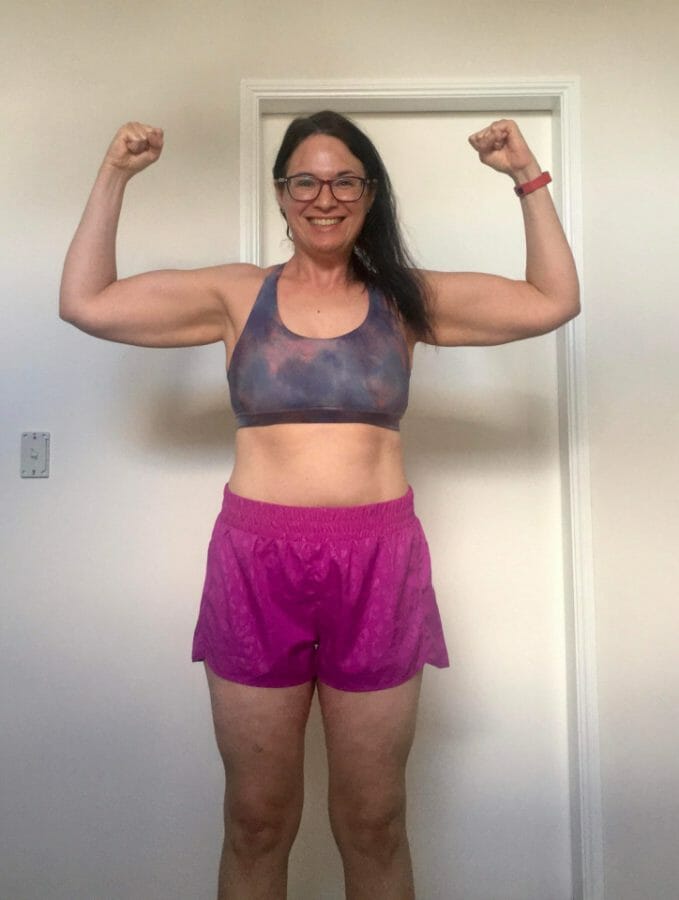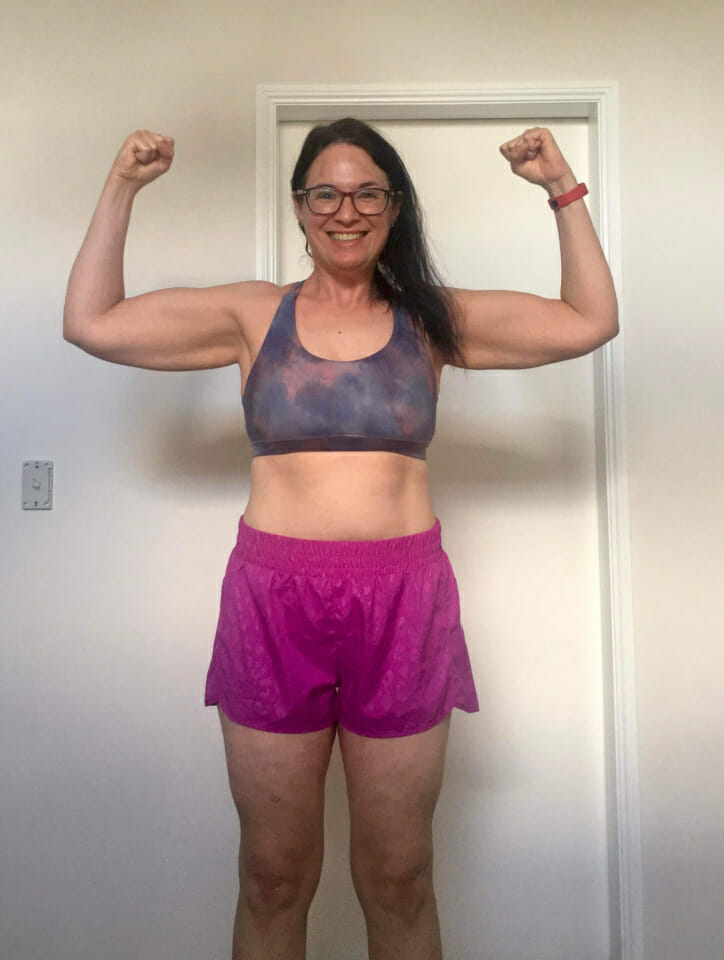 Gemma says, "Don't compare the development of your baby to others – don't compare your journey to others. Everyone's body is different, and the rate at which you lose weight or tone up is different."
"Whether it takes you six months, two years (like me!!!), or longer, just know that along the way, you are becoming a healthier and happier version of yourself!"