Mum shares inspirational words for other mums "Mumma I see you, I am you!"
Mum of 5 Hannah Pech is celebrating her second year of becoming a Healthy Mummy. It's a significant anniversary for Hannah, as it marks the moment she made the life-changing decision to join the 28 Day Weight Loss Challenge and overhaul her lifestyle.
In those two years, Hannah has lost 35 kilos and with changes both physical and mental, she knows all too well the struggles of weight loss, no matter how much there is to lose.
Hannah shares some powerful and inspirational words as motivation for anyone ready to put themselves first.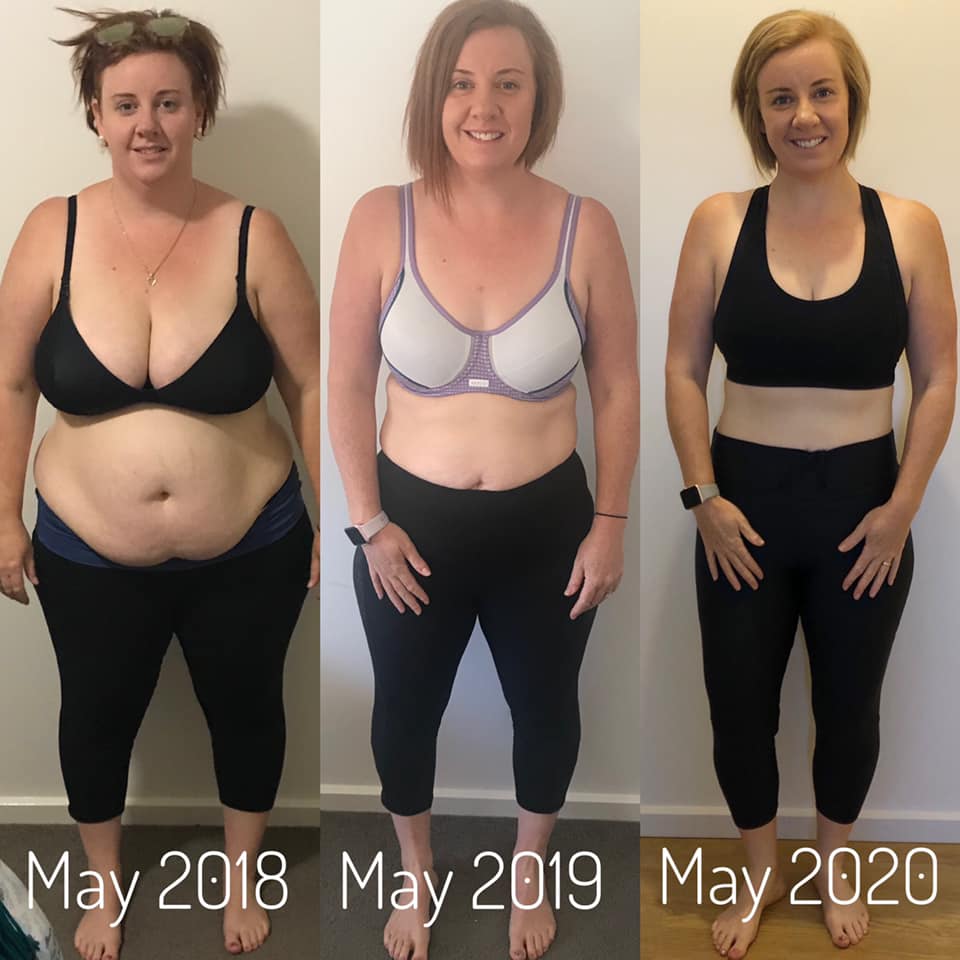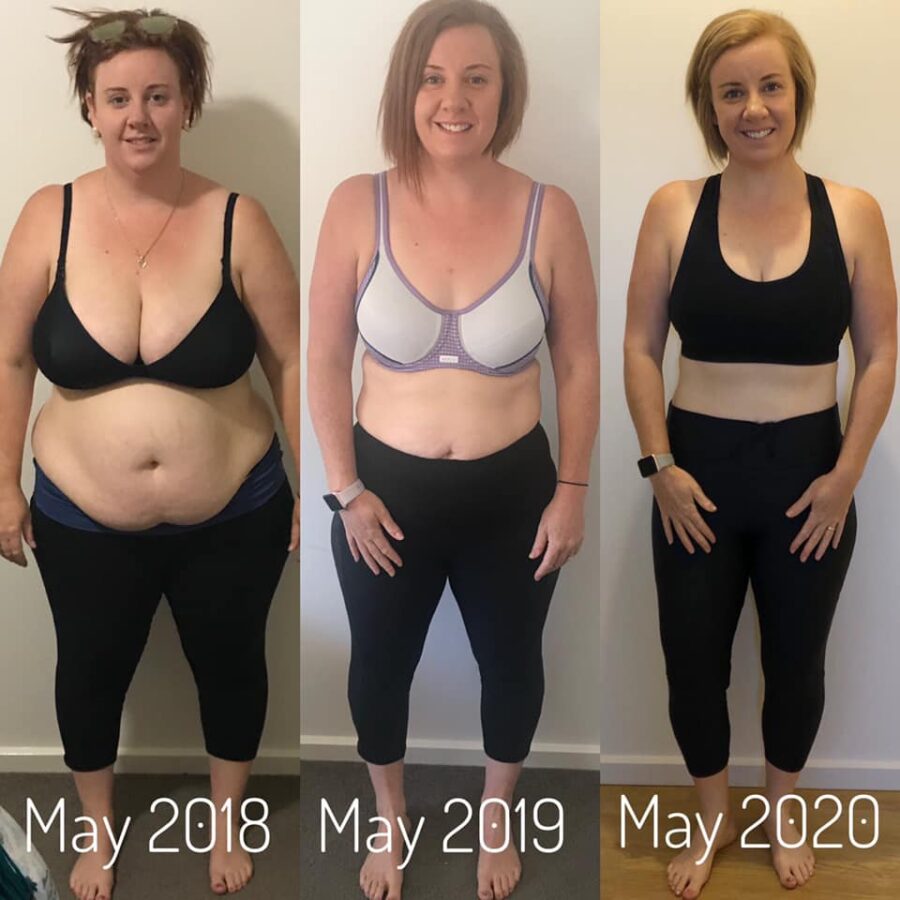 "MAN am I glad I made this long term commitment for ME 2 years ago!"
Hannah says, "Two years. Totally different levels of weight loss but equal progress!
This week marks two years since I took the step and started my lifestyle change with the help of The Healthy Mummy."
In my first year I lost 30kg and had a year of so much physical change. I went from a size 20 to 14 and chipped away at changing so many negative lifestyle habits that had affected my physical health and my ability to be a positive role model to my 5 small children. I started to find ME!
In my second year I lost 5kg and had a year of so much mental change. I went from a size 14 to 10/12 and switched my focus from the number on the scales (which I tell you I STILL battle with weekly!) to building strength, embracing exercise as a tool for mental and physical health AND learning more about my relationship with food. I'm still finding ME!"
Weight Loss Results – 35 Kilo's and 5 dress sizes down in 2 years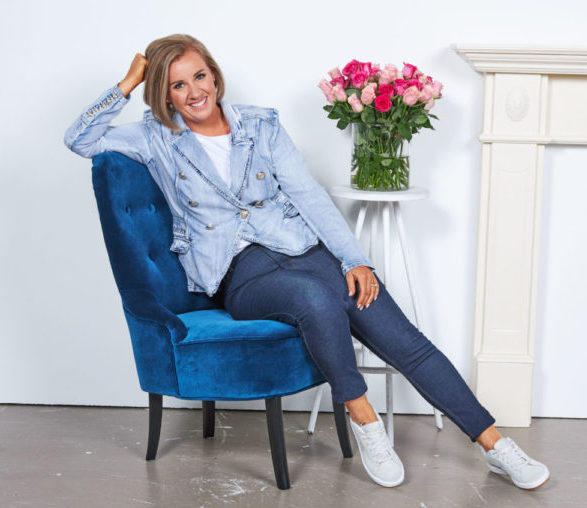 Hannah's Inspirational Advice for other mums
Hannah says "Mumma with 30+ kilograms to lose…..I see you. I see the struggle to shop, the one pair of pants that fit, the "can I fit in that chair" feeling. The one where you just wish you could get in the pool with your kids but you know your size 20 shorts don't fit……mumma I see you, I've been you."
"Mumma with 5 kilograms to lose….I see you……with the struggle to accept that the process and progress can be slower. Knowing that although your number is smaller you still strive for change. To fit back into those jeans from a month ago. To learn the balance between a lifestyle and striving to reach that "goal" weight. Mumma I see you, I am you!"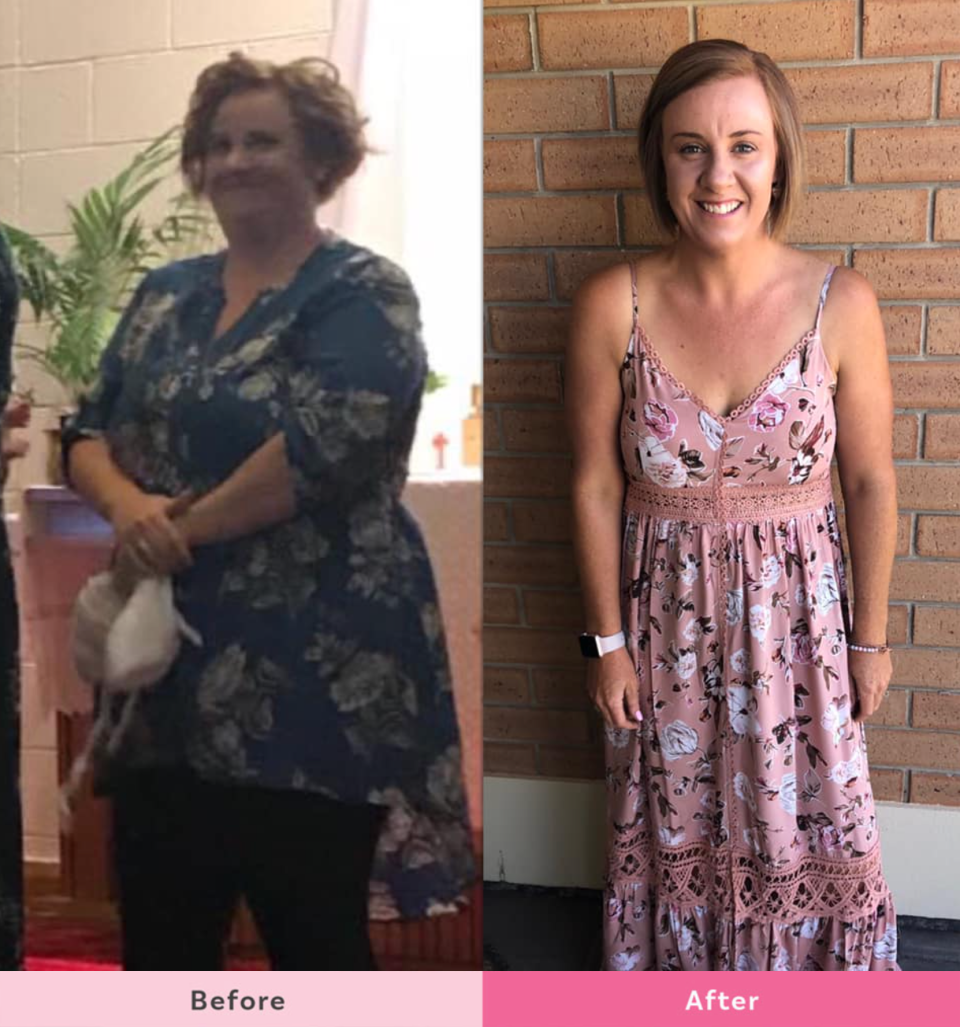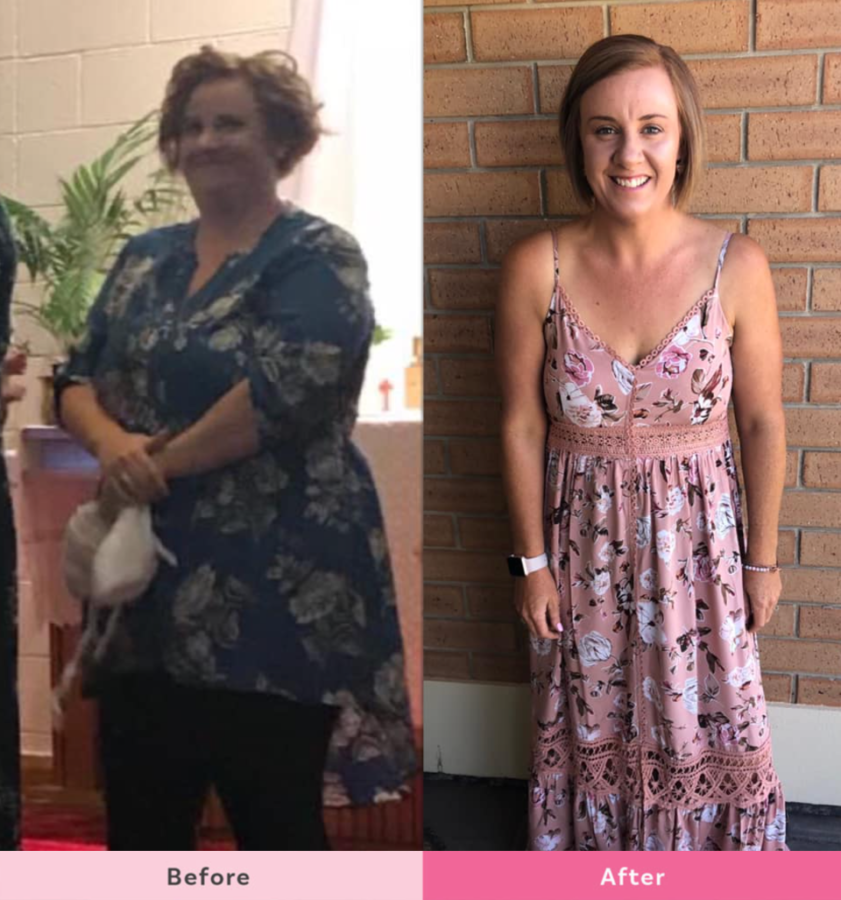 Hannah shared her wise words in the Healthy Mummy community to inspire others with weight to lose.
She says, "This post means SO much to me. I want to show that no matter how much you have to lose, the most important part is that you realise this is a lifestyle. Changes, both physically and mentally will not happen overnight. This is not a quick fix. There is no straight line or set way to reach your goals. But MAN am I glad I made this long term commitment for ME 2 years ago!
Bring on the next 12 months, and the next, and the next because I'm in this for LIFE!"
Wow Hannah! You certainly are an inspiration.  The Healthy Mummy team would like to thank you for sharing your journey and wise words for other Healthy Mummies!
For more details on how Hannah achieved her amazing results click here. 
Are you ready to join Hannah on the 28 Day Weight Loss Challenge?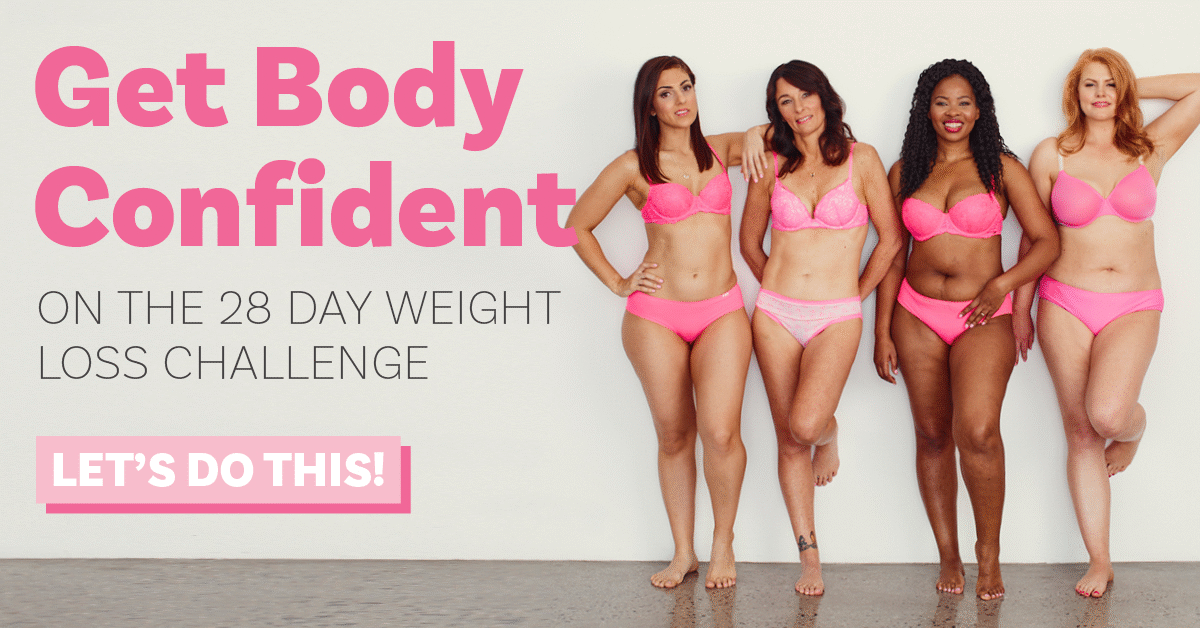 If you are wanting to lose weight and improve your energy – not to mention – help improve your overall health and wellbeing – our 28 Day Weight Loss Challenge is an awesome program to check out.
Our 28 Day Weight Loss Challenge includes:
28 days of at home exercise routines (no gym needed) – with video instruction
Customisable and breastfeeding friendly meal plans (including 7 Day Cleanse)
Challenge combines Pilates exercises with interval and circuit training (HIIT)
Suitable for basic to advanced fitness levels
Home to thousands of EASY-TO-MAKE recipes!
To learn more about our 28 DAY WEIGHT LOSS CHALLENGE CLICK HERE or purchase our Smoothies