This mum is smashing her weight loss goals and for the first time is keeping it off!
This year has been a good year for mum Angela who has smashed her weight loss goals for the first time in what seems like forever and she is just working on keeping it off!
This year has been a good year for Angela Forsythe who has smashed her weight loss goals for the first time in what seems like forever! This is all thanks to the 28 Day Weight Loss Challenge.
"For the first time, I can ever remember my goal for the new year ISN'T to lose weight!"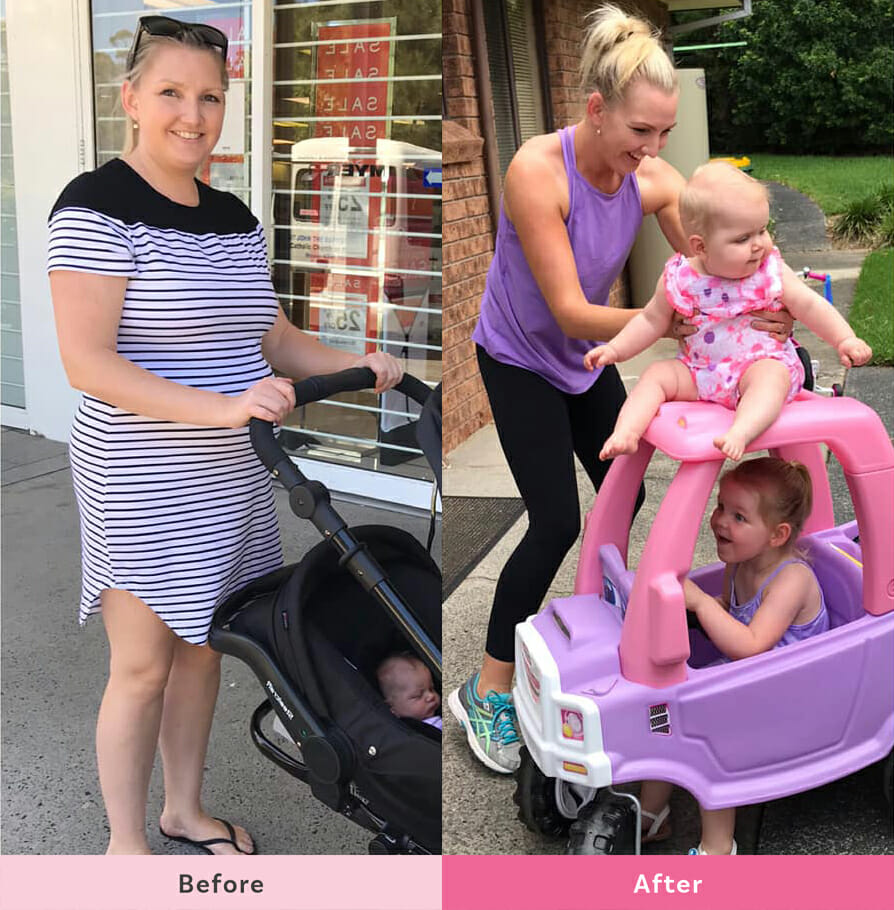 Losing weight and keeping it off!
Angela never thought she would actually be able to lose the weight and quite literally keep it off.
To help her get around the overwhelming numbers she wanted to lose, she broke it down. She worked out that she needed to lose 1.36kgs a month to get to her goal by the end of the year and that didn't seem as hard as losing 18kgs!
When she first started with the Healthy Mummy, she weighed 73.1 kg. She began using the free recipes and having the smoothies for breakfast. She was only able to exercise a few months later as she had c-sections.
She joined the 28 Day Weight Loss Challenge a few months later and now has a one-year membership!
"My goal was to get to 55kgs by the end of 2018 and even though I didn't quite make it,  I've now put on a kilo thanks to spoiling myself with Xmas food and wine, I'm so happy and proud of myself  – I've lost 18kgs this year," she says with pride.
Finding the joy in exercise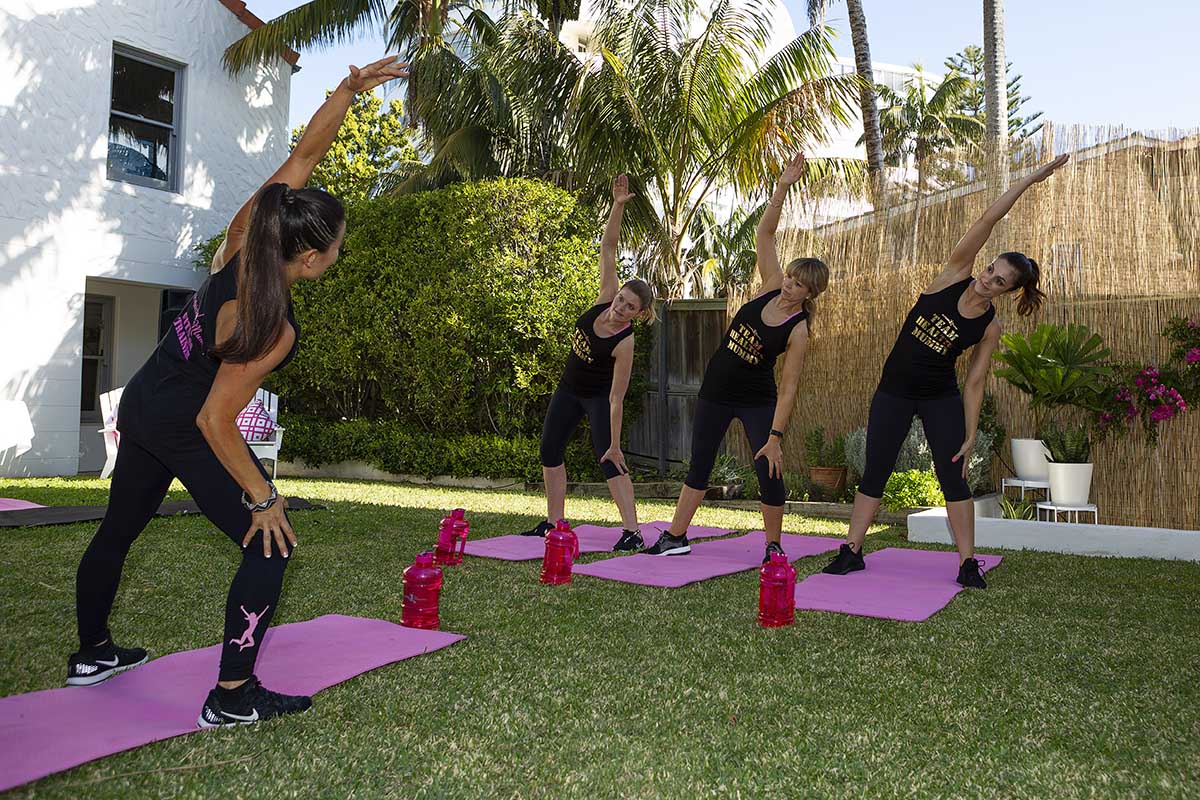 "I joined the gym in October and I love it! I normally go 4-6 times a week. They have a crèche – it doesn't matter what kind of feral mood your kids are in they still take them – how did I not work this out sooner?"
Angela does classes like weight boot camp, cardio dancing, I've done a boxing class too. Her favourites are the weights classes and dancing.
She doesn't have a personal trainer, but a fitness trainer did make up a program for her so she can do her own thing while the classes aren't on over Christmas.
How do you blend the smoothies?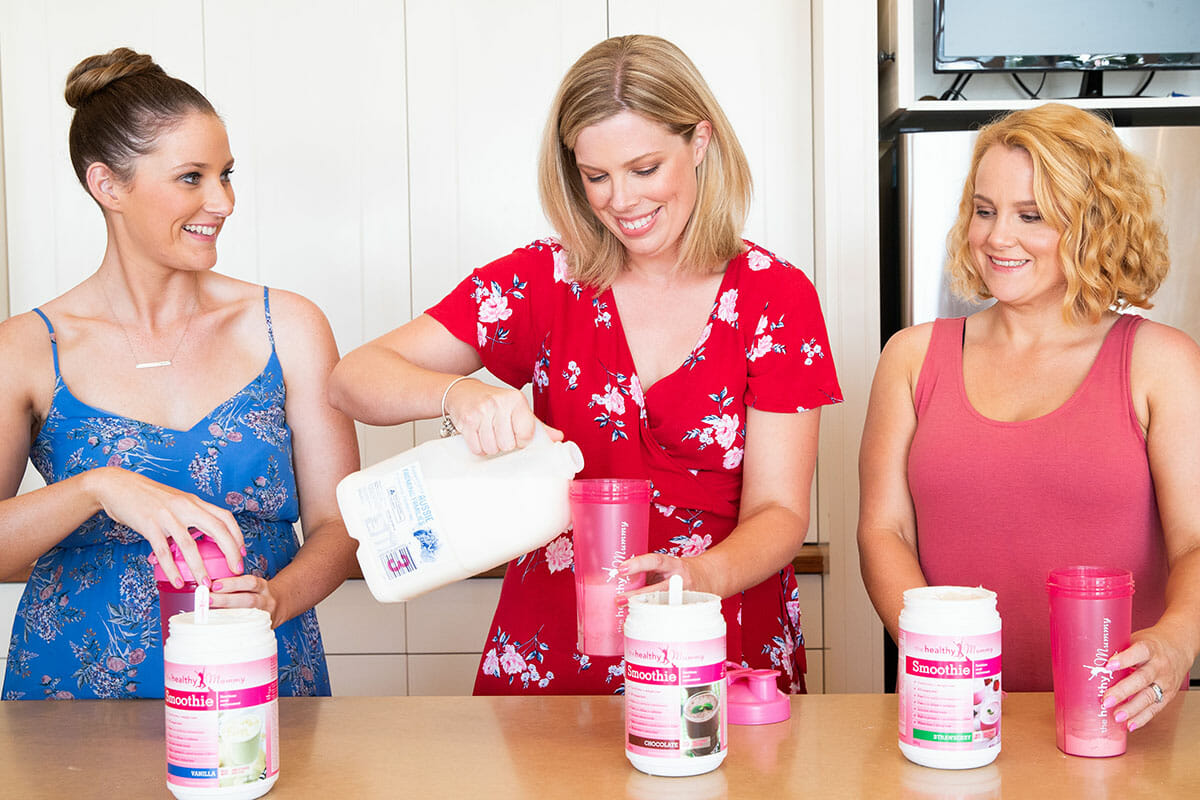 Angela uses 100ml milk and 150ml of water and uses her Thermomix to blend it (but you can use any blender to blend it to a smooth consistency). She then adds the vanilla smoothie powder and protein powder plus 100g strawberries and blends till smooth. Easy!
Meal prepping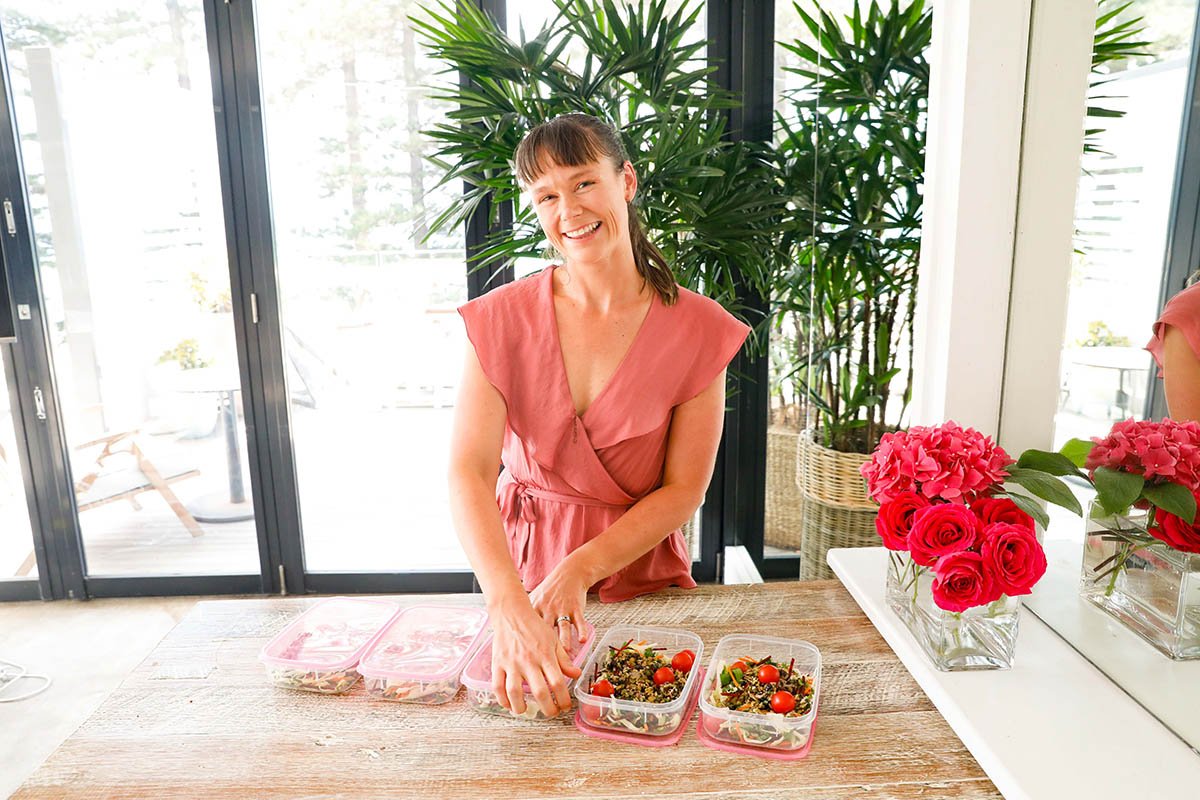 Angela finds that having a selection of meals that she has pre-prepared to choose from in her freezer, works really well for her. All she needs to do is heat them up! A convenience meal with a difference as hers are homemade, a Healthy Mummy recipe and are guaranteed to be healthy!
"My freezer is like a lean cuisine shop so each night my husband and I could just eat whatever we felt like with salad added to it," Angela says.
"The veg sticks and boiled eggs work really well for me because I can eat them while driving as with two kids as I don't get much time to stop and eat."
Angela's lunch favourites are the bacon pasta salad and the Vietnamese chicken salad (free recipe).  "I always make six serves at a time," she explains.
We think you look amazing Angela and can't wait to see you smash your goals this year!
Are you ready to become a Healthy Mummy?

If you are wanting to lose weight and improve your energy – not to mention – help improve your overall health and wellbeing – our 28 Day Weight Loss Challenge is an awesome program to check out.
Our 28 Day Weight Loss Challenge includes:
28 days of at home exercise routines (no gym needed) – with video instruction
Customisable and breastfeeding friendly meal plans (including 7 Day Cleanse)
Time-efficient exercises for busy mums – under 30 mins
Challenge combines Pilates exercises with interval and circuit training (HIIT)
Suitable for basic to advanced fitness levels
Home to thousands of EASY-TO-MAKE recipes!
To learn more about our 28 DAY WEIGHT LOSS CHALLENGE CLICK HERE or purchase our Smoothies.