She has the skills and now all the pretty dresses. A mum's ultimate weight loss reward.
A mums weight loss success has inspired her to put her sewing skills to good use. Standing tall and proud she is now making pretty dresses for HERSELF.
Losing weight can be a great motivator in all aspects on your life, just as Healthy Mummy 28 Day Weight Loss Challenge member Amanda Strong has discovered.
Amanda has lost 5kg and 23cm in just over a month by following The Healthy Mummy 28 Day Weight Loss Challenge and now putting her sewing skills to good use.  Making pretty dresses for HERSELF!
And doesn't she look great!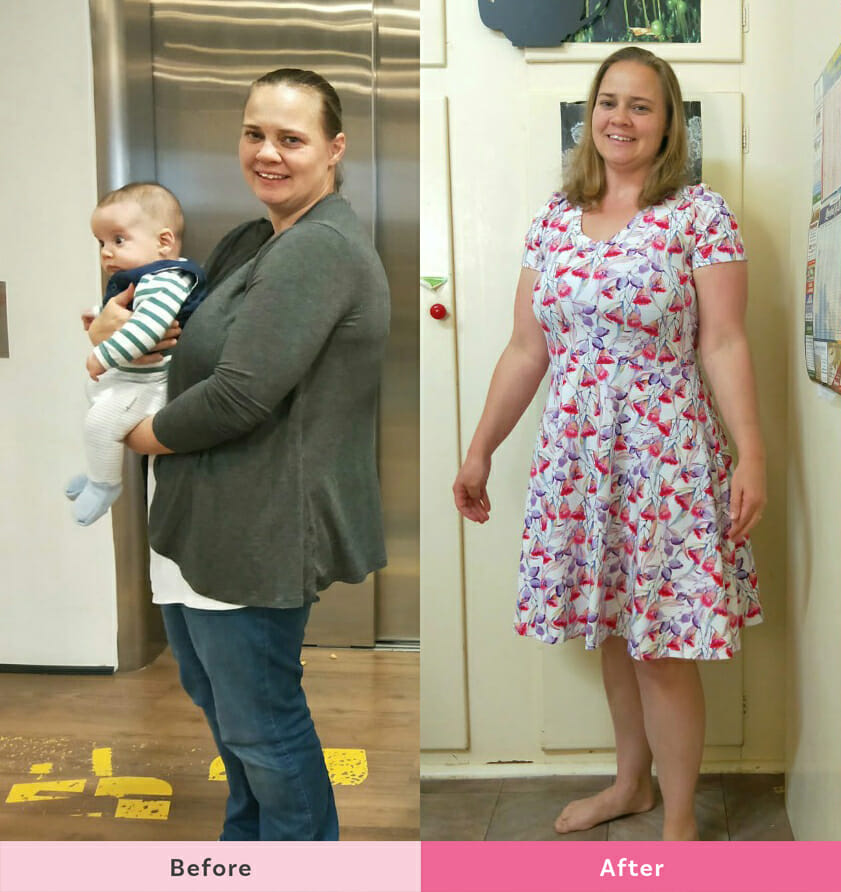 Saying goodbye to old clothes after weight loss
Losing weight is a wonderful feeling, but giving up your old clothes (that you spent your well-earned money on), is not always so easy.
However, when you are as talented as our Healthy Mummy mum Amanda, it is a little easier.
She simply pulls out her sewing machine and gets busy.
And we are not just talking any ordinary clothes. Her recent weight loss has spurred her on to start sewing pretty dresses for herself and we couldn't be happier for her.
Weight loss inspires mum to make pretty dresses
Amanda says "I started The Healthy Mummy 28 Day Weight Loss Challenge on the 1st of October.
I initially lost 8kgs post partum but then plateaued for months until starting The Healthy Mummy.
I've now lost 5kgs and 23cms, mainly just focussing on sticking to my calories, not much exercise yet!
I'm still 6kgs from my goal but I'm so happy with my progress, especially as I am also breastfeeding."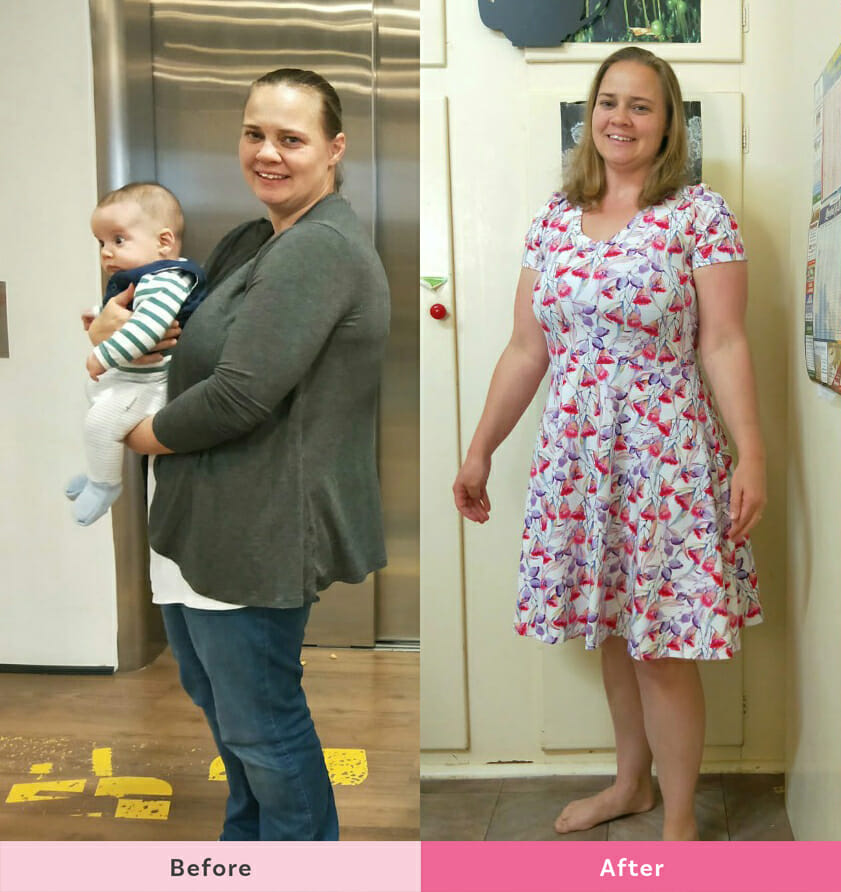 "The first photo is the one that motivated me to change! I felt so frumpy.
Now I'm enjoying sewing for myself again and wearing lovely dresses.
Yep, somehow managed to sew it up with a 3 year old and 7 month old under foot haha.
I've been sewing off and on for 12 years but only clothing for the past 3 years."
Congratulations Amanda! Multi-tasking like a Queen!. We can't wait to see all your pretty dresses as you continue working towards your goal weight.
Want to start your Healthy Mummy journey? Take part in the affordable, realistic and easy-to-follow Mums-only Challenge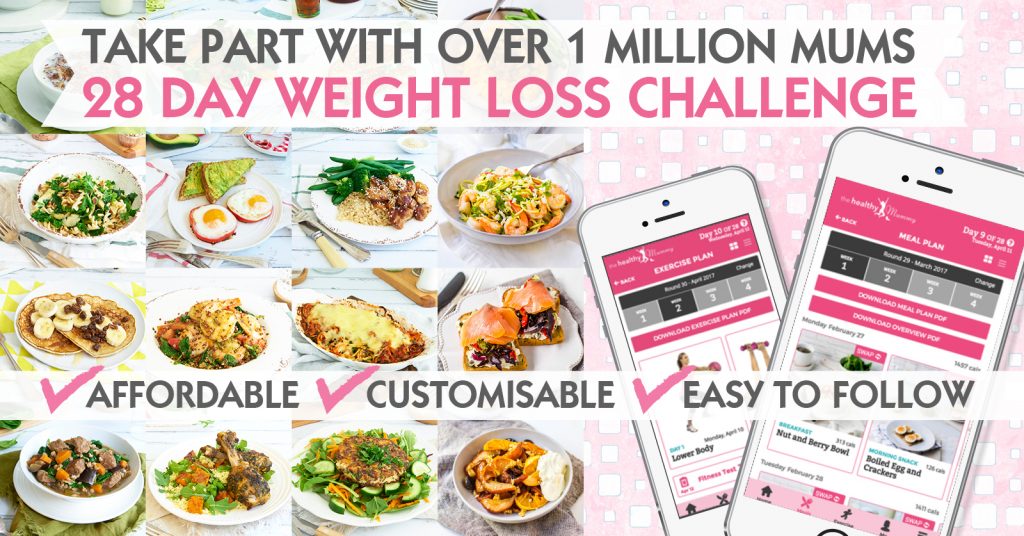 Think of the 28 Day Weight Loss Challenge as the best value personal trainer, dietitian, meal planner, chef and motivational coach with DAILY support – that you have access to every day – without the high cost and all created JUST FOR MUMS.
Each month is DIFFERENT on the 28 Day Weight Loss Challenge. EVERY MONTH you receive NEW 28 Days of FAMILY FRIENDLY customisable meal plans, daily exercise plans with videos and daily support. It's also breastfeeding friendly.
The 28 Day Weight Loss Challenge has been able to help thousands of mums lose more than three million kilograms (combined).