Mums celebrate their new bodies and healthy lifestyle!
These mums have all shown amazing persistence and determination on their journey to a healthier lifestyle. They've all been rewarded with weight loss and a new appreciation of themselves!!
Mum's celebrate their new bodies and healthy lifestyle!
Kylie Chicco
Kylie says, "From 72kgs to 55kgs. From size 16 to a  size 8.
Eleven months into my journey. It hasn't been an easy one, just after October I started creeping back into my old ways. My weight started to creep back and I was beginning to get tired again, high anxiety and was depressed. But one day I remembered that I promised myself when I started this journey not to give up. I took a step back from posting in the group as I wanted to focus on me and my mental health and I am back.
I made two goals this week, I finally reached my goal weight and for the first time ever I wore a crop top to the gym. Consistency is key ladies. Never give up on yourself, you are capable of more than you know."
Melanie Arnold-Stemm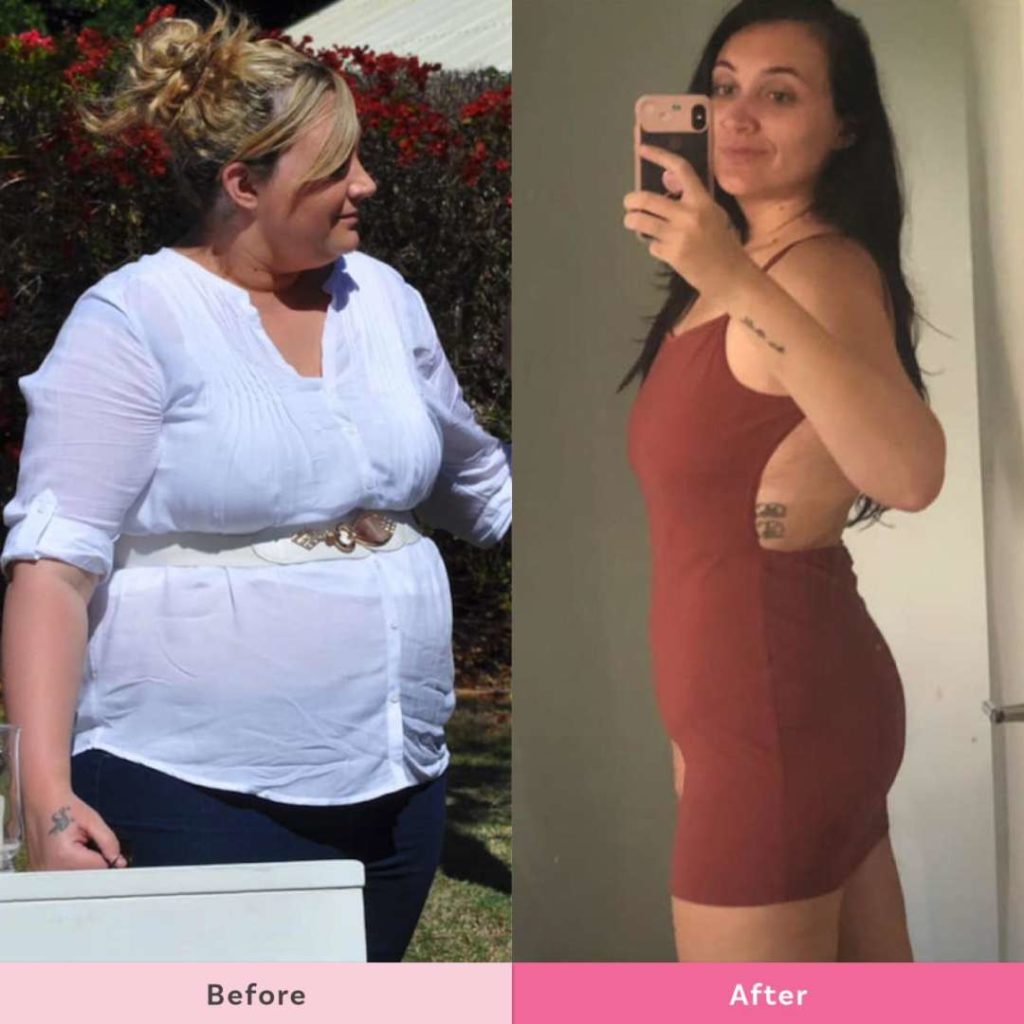 Melanie says,"Three years on the 28 Day Weight Loss Challenges. 58kg down with The Healthy Mummy (66kg in total). A whole new appreciation for food,  for life,  for health,  for myself."
Nic Marnell
Nic says, "Never in my wildest dreams did I think that I would be wearing this kind of bling around my neck now.
I've gone from someone who struggled to walk to the mailbox to someone who now runs for fitness and fun. In fact I just ran my first 10km on the weekend. I get up most days at 5.30am to run. My Saturday revolves around parkrun and the only thing on my social calendar is running events. The Healthy Mummy has given me the tools to be healthier, fitter and happy. It's given me the confidence to step out of my comfort zone."
Jaci Major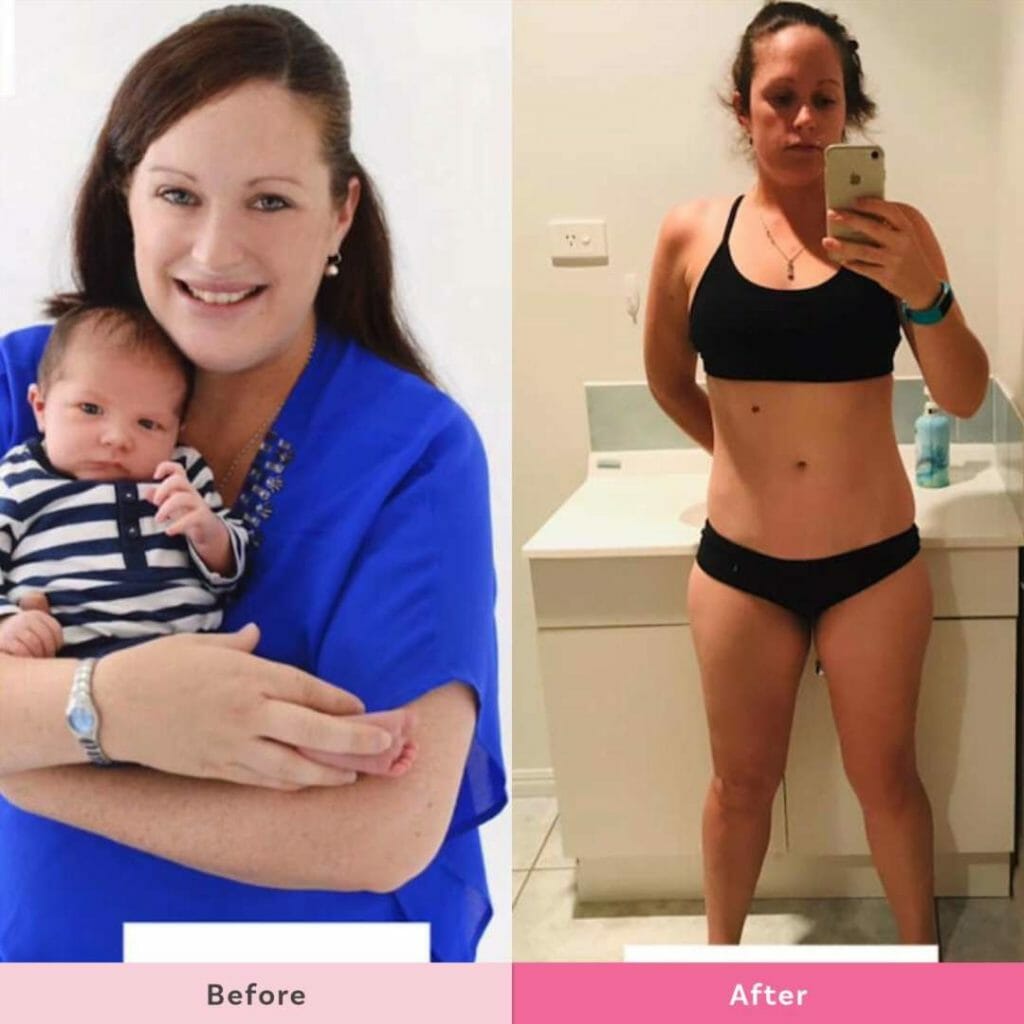 Jaci says, "89kgs – 68kgs.
Persistence and determination are the key to my success.
Along with the help of The Healthy Mummy 28 Day Weight Loss Challenges and their products such as Smoothies, ACV & Metabolism Tablets, Super Greens & Tummy Powder I have transformed not only my body but my lifestyle.
Gone are the days of feeling uncomfortable in my own skin!"
Court Davis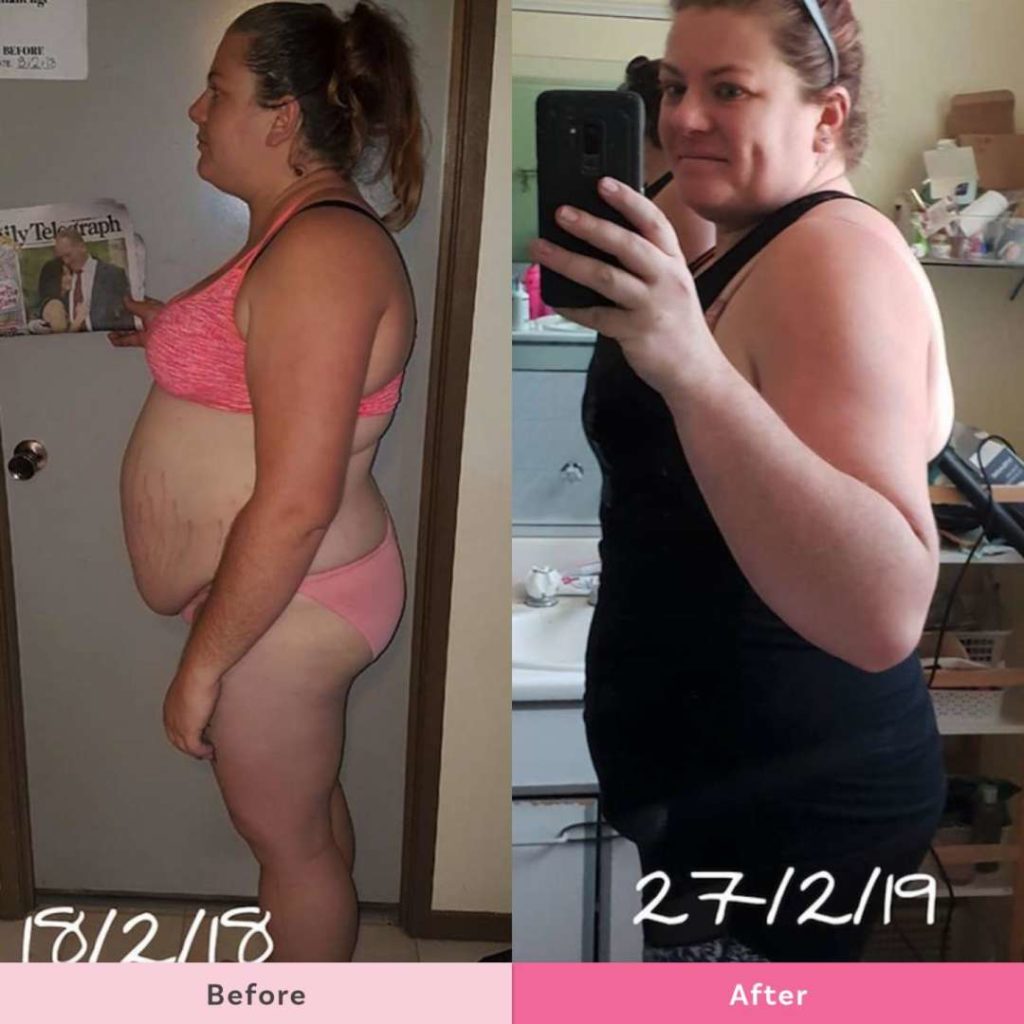 Court says, "Twelve months and 35kg difference, I am a hell of a lot stronger than I ever was. I can still eat good food,  yummy food and it's all healthy thanks to The Healthy Mummy. I was very depressed in the first photo, I was embarrassed ashamed and absolutely disgusted in myself.
Now when I look in the mirror I see a strong fierce powerful mama who made a change for herself and her family and her mental health.
In just one week I've hit a PB at the gym, a 60kg squat and a 160kg deadlift. I now love the gym it is a massive part of my life and my happiness and my emotional relationship with food has changed thanks to The Healthy Mummy and I am a better mother and a better wife.
If you're on the fence about joining I highly recommend it, the support is second-to-none and the products are phenomenal!"
Lozzie Jones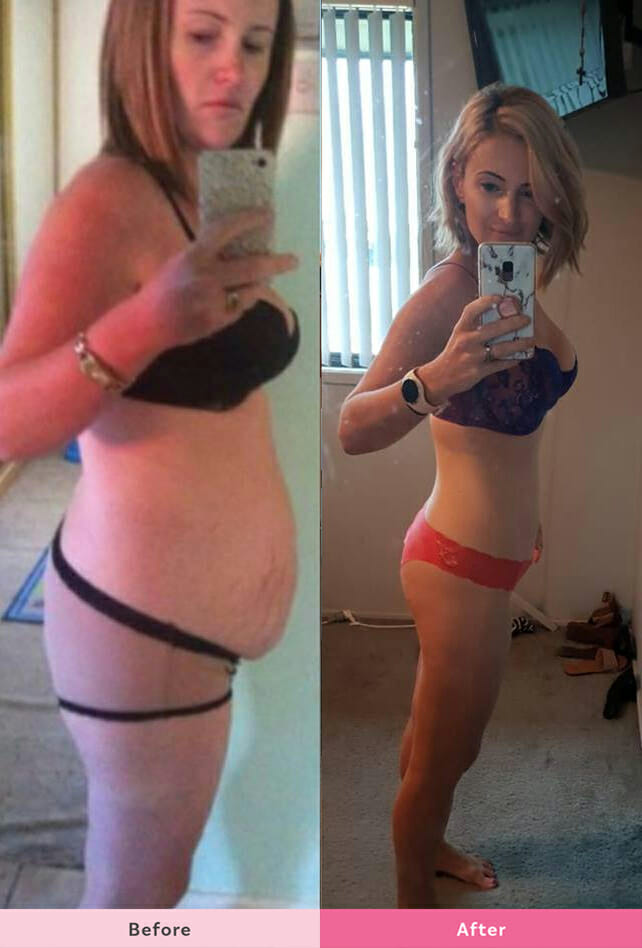 Lozzie says, "I've been having some digestion and hormone issues that had seen me bloat up, and in turn playing with my head a little. I have just laid low, but kept on doing my thing.
You see that's the beauty of The Healthy Mummy and its concept, is that no matter what is happening in your life its core values stay with you.
No I haven't been feeling my best, but I kept to my calories, I drank my water and I exercised as much as I could handle, and even though my head tried to tell me differently, I knew it wasn't 'weight' I'd put on, just some fluid and that if I kept doing what I was doing it too shall pass and I'd be back to normal soon. Sure enough I am.
There's been many a up and down in this four and a half year journey but no regrets.. except maybe my choice of underwear in my before pic!
Ladies sign up, you will not regret it!!!"
Awesome job ladies! We are so proud of all you have accomplished.
Are you ready to be a Healthy Mummy? Join the 28 Day Weight Loss Challenge today.

If you are wanting to lose weight and improve your energy – not to mention – help improve your overall health and wellbeing – our 28 Day Weight Loss Challenge is an awesome program to check out.
Our 28 Day Weight Loss Challenge includes:
28 days of at home exercise routines (no gym needed) – with video instruction
Customisable and breastfeeding friendly meal plans (including 7 Day Cleanse)
Challenge combines Pilates exercises with interval and circuit training (HIIT)
Suitable for basic to advanced fitness levels
Home to thousands of EASY-TO-MAKE recipes!
To learn more about our 28 DAY WEIGHT LOSS CHALLENGE CLICK HERE or purchase our Smoothies.