Mums have lost almost 100kg combined and are celebrating their wins – big or small!
We are all about mums celebrating their wins whether it be overcoming health issues or fitting into that dream wedding dress we love to celebrate the weight loss and health wins of the mums in our community!
We are all about mums celebrating their wins whether it be getting out onto the beach with their kids, overcoming health issues or fitting into that dream wedding dress we love to celebrate the wins of the mums in our community!
These five are celebrating the things that make them happy.
5 mums weight loss wins worth celebrating
Bianca Sibbald has lost 15.8kg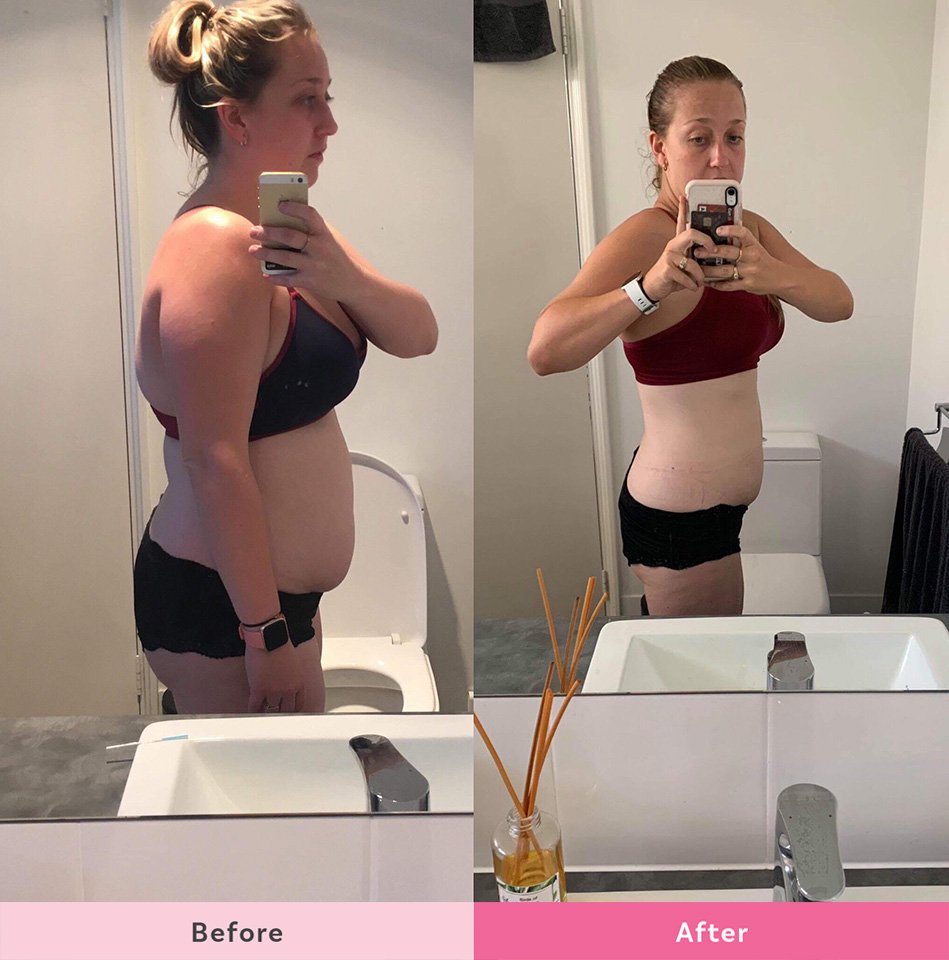 Bianca says, "So I thought I'd share my progress. I started at 85.6kgs and as of today, I'm 69.8kg!!
So far I'm 15.8kgs down and finally back to my pre-pregnancy weight. Ideally, I'd like to get down to low 60's.
I've been following the app since August and have incorporated PT challenges and group fitness classes.
I aim for 10,000 steps and drink a minimum of 2lt of water daily.
I still have a long way to go but these days it seems easy, it's a lifestyle change and not a fad diet. Hubby has also lost 3/4kgs (and I haven't even changed his serving sizes!) and the kids are loving the meals so it's a win all around!"
Alanna Hope has lost 12kg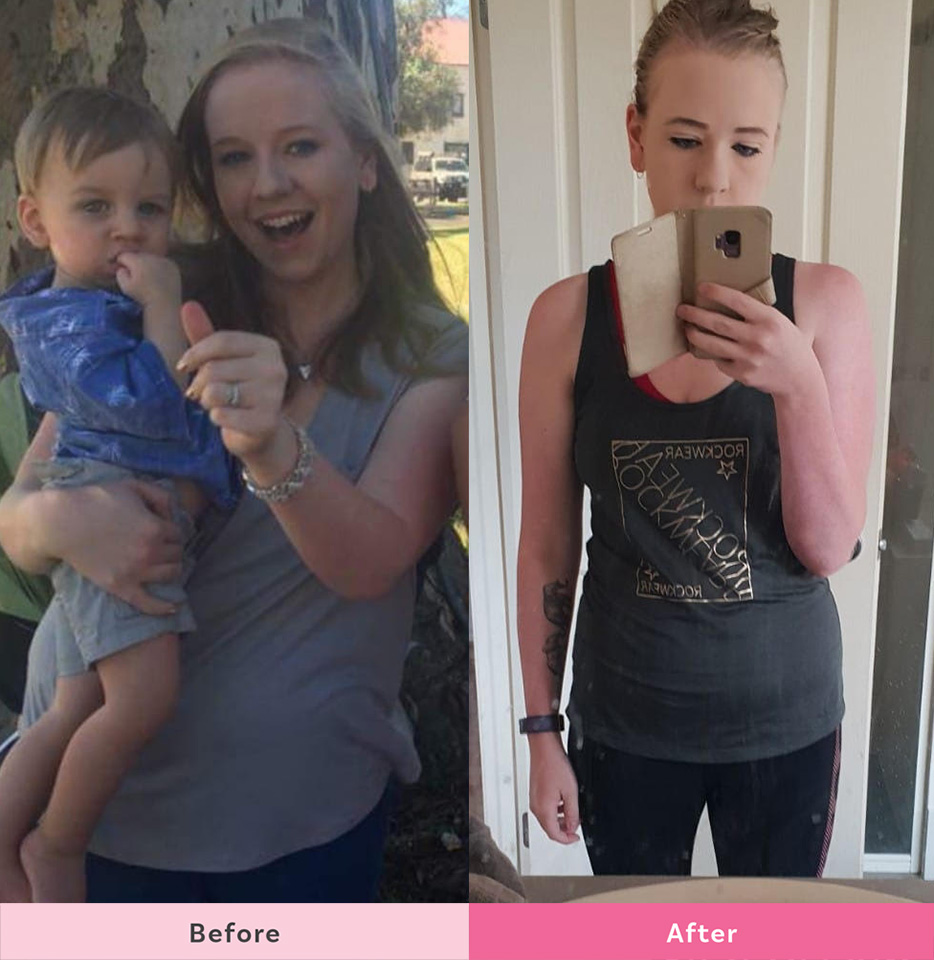 Alanna says, "1st photo- 78kg, high cholesterol, one kid, prior to The Healthy Mummy
2nd photo- 66kg, perfect cholesterol levels, two kids, living The Healthy Mummy life
I'm so happy I stumbled across this page when I did."
Megan Wells has lost over 27kg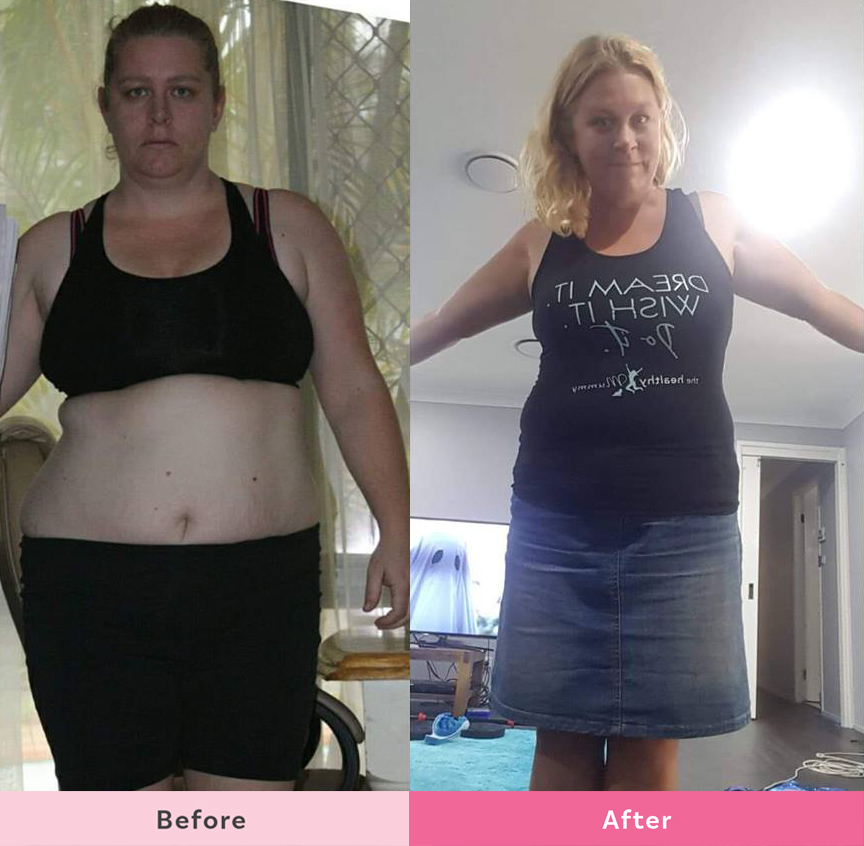 Megan says, "The pic on the right I took the other day being a goose as a friend had asked me what the sizing of the new singlets was like.
The second I saw the pic I picked at all the bits I still need to improve. The last year hasn't been kind to me and I have had major health issues which prevented me from working out regularly so I didn't achieve all I had wanted to.
So, of course, I was critical of that image on the right UNTIL I put my starting pic next to it and realised I am SO FAR from where I started both in weight loss and in confidence!
And it's all thanks to the 28 Day Weight Loss Challenges! Without the 28 Day Challenge, I would have been bored with eating the same diet crap day in and day out. With over 4,000 recipes, even after following for a few years I still have sooo many I haven't tried yet. Honestly, you'll NEVER be stuck for meal ideas again AND they're all delicious.
Although I haven't been able to exercise as much as I'd like I have still kept my eating on track with the 28 Day Challenge recipes. I couldn't imagine life without it now."
Andrea Hutton has lost 23kg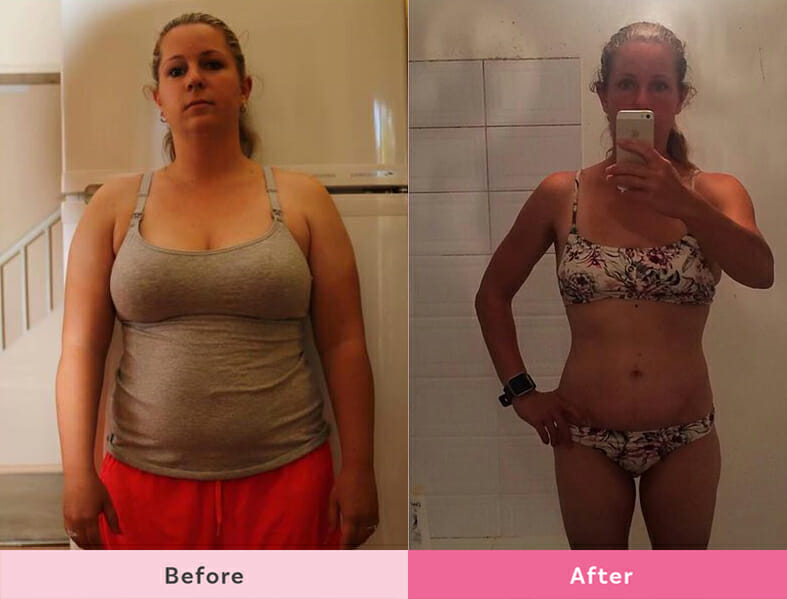 Andrea says, "11 months on The Healthy Mummy and 23kgs gone!
From size 14/16 down to size 8/10!
From 73kgs down to 50kgs!
So much happiness and confidence gained!
Now to focus on toning."
Ebony O'Connor has lost 18kg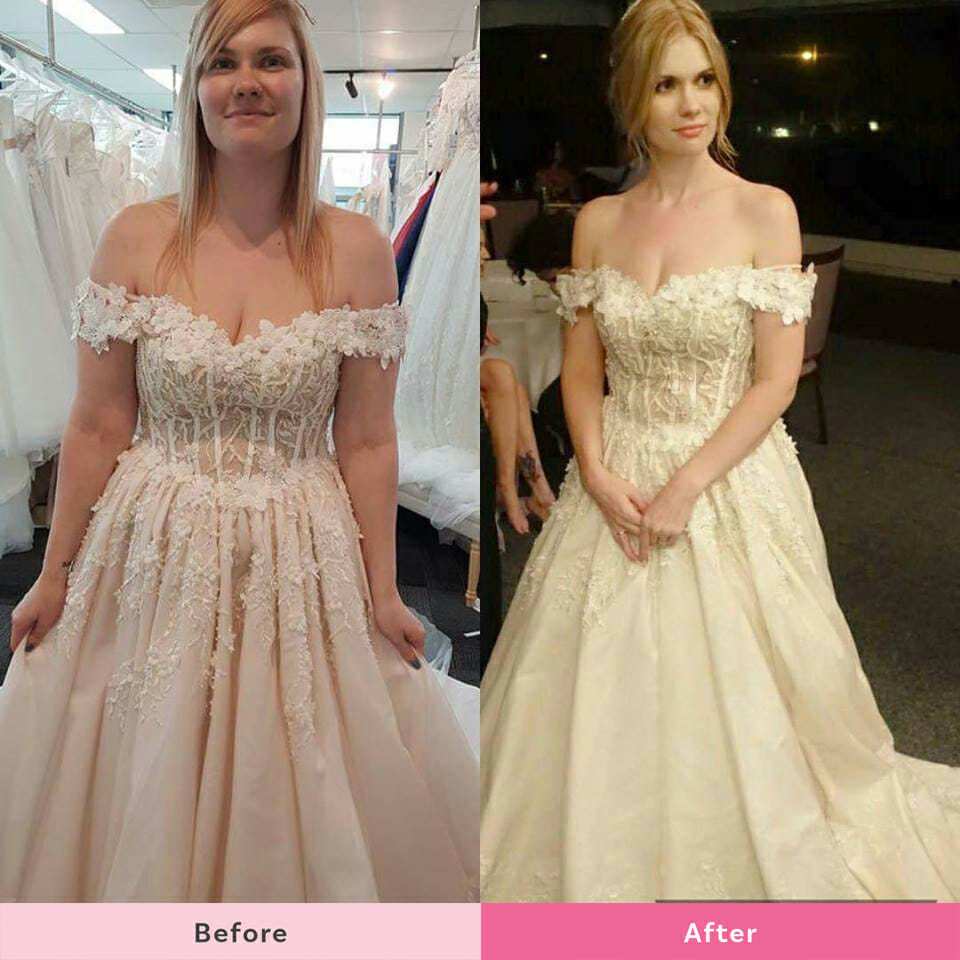 Ebony shared a special transformation with us as she recently got married!
She says, "Transformation Tuesday! – Wedding Edition
In November 2017 I said yes to my wedding dress, the only problem was I was a size 16 and my dress is a size 8-10. I had already lost 5kgs previously but this time I knew I would have a lot more to lose. I made a promise to myself:
'I will fit into this dress!'
Fast forward to the 12th of January 2019 – my wedding day.
I married the love of my life and had the most perfect day. I fit into my size 8-10 wedding dress and felt like a beautiful princess! I had never smiled so much in my life and the feeling of confidence in my body could not be beat!
I want to say Thank You to The Healthy Mummy! You have not only helped me with exercise and food, but also with my mental health and motivation!
This community of women are so inspiring, even when I felt it was too much – YOU kept me going!
I will forever be grateful and could not have asked for a more perfect wedding day.
Thank you for all your wonderful wishes and congratulations!!
75kgs – 57kgs
November 2017 – January 2019″
All of us at The Healthy Mummy and our community would like to congratulate Ebony on her wedding and kicking her goal of fitting into her dress, you look beautiful! We would also like to congratulate all the other mums for all they have achieved in their journey.
Are you ready to join Sarah and become a Healthy Mummy?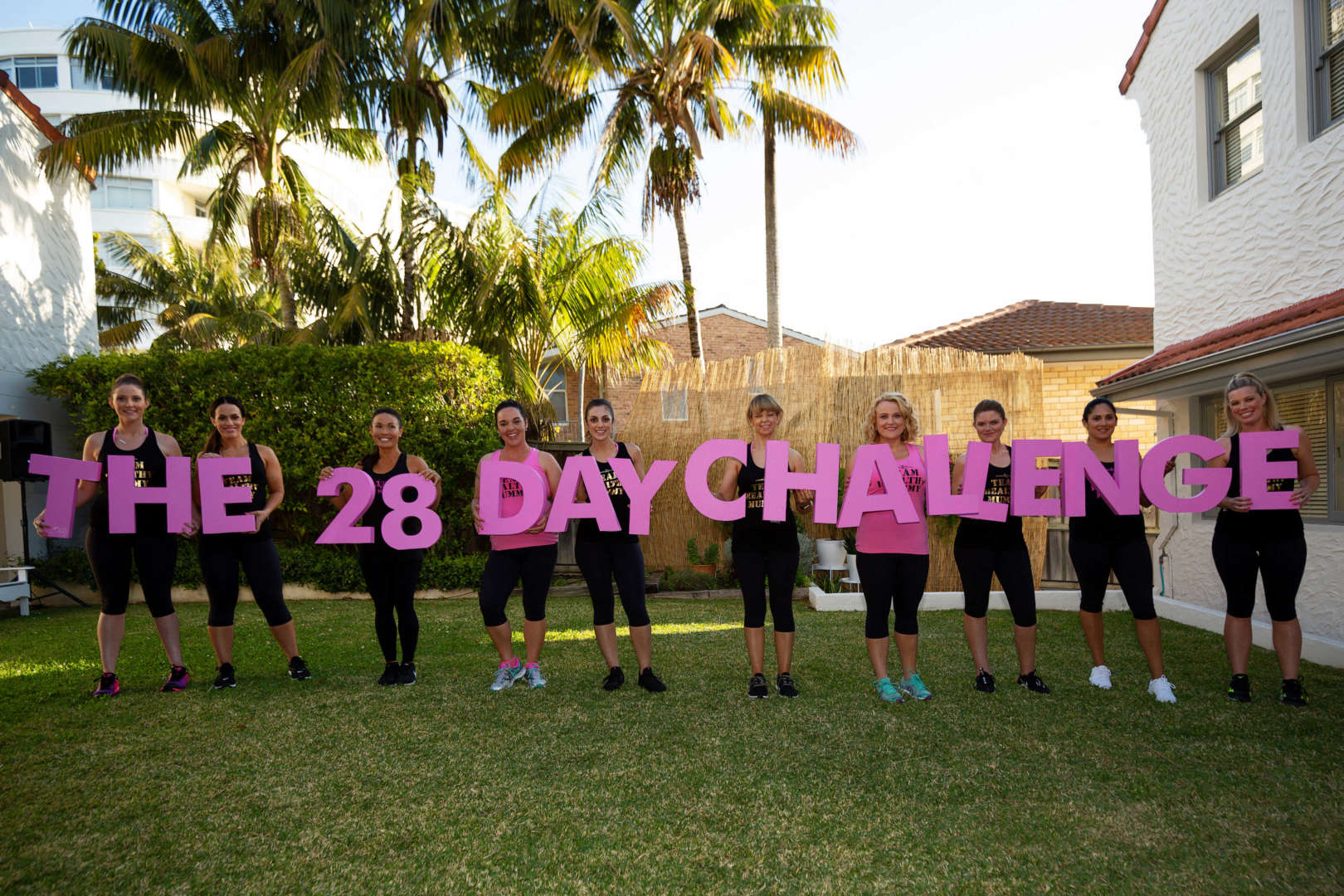 If you are wanting to lose weight and improve your energy – not to mention – help improve your overall health and wellbeing – our 28 Day Weight Loss Challenge is an awesome program to check out.
Our 28 Day Weight Loss Challenge includes:
28 days of at home exercise routines (no gym needed) – with video instruction
Customisable and breastfeeding friendly meal plans (including 7 Day Cleanse)
Time-efficient exercises for busy mums – under 30 mins
Challenge combines Pilates exercises with interval and circuit training (HIIT)
Suitable for basic to advanced fitness levels
Home to thousands of EASY-TO-MAKE recipes!
To learn more about our 28 DAY WEIGHT LOSS CHALLENGE CLICK HERE or purchase our Smoothies.