These inspiring mums have lost a total of 142.2kgs between them!
These mums have been following the 28 Day Weight Loss Challenges and between them have lost a total of 142.4 kgs! They have changed their lives forever!
These mums have been following the 28 Day Weight Loss Challenges and between them have lost a total of 142.4 kgs!
They have been focused on healthy eating and moving their bodies. They are completely new people and have found a new love of life!
Jodie Lee has lost 29 kgs and feels amazing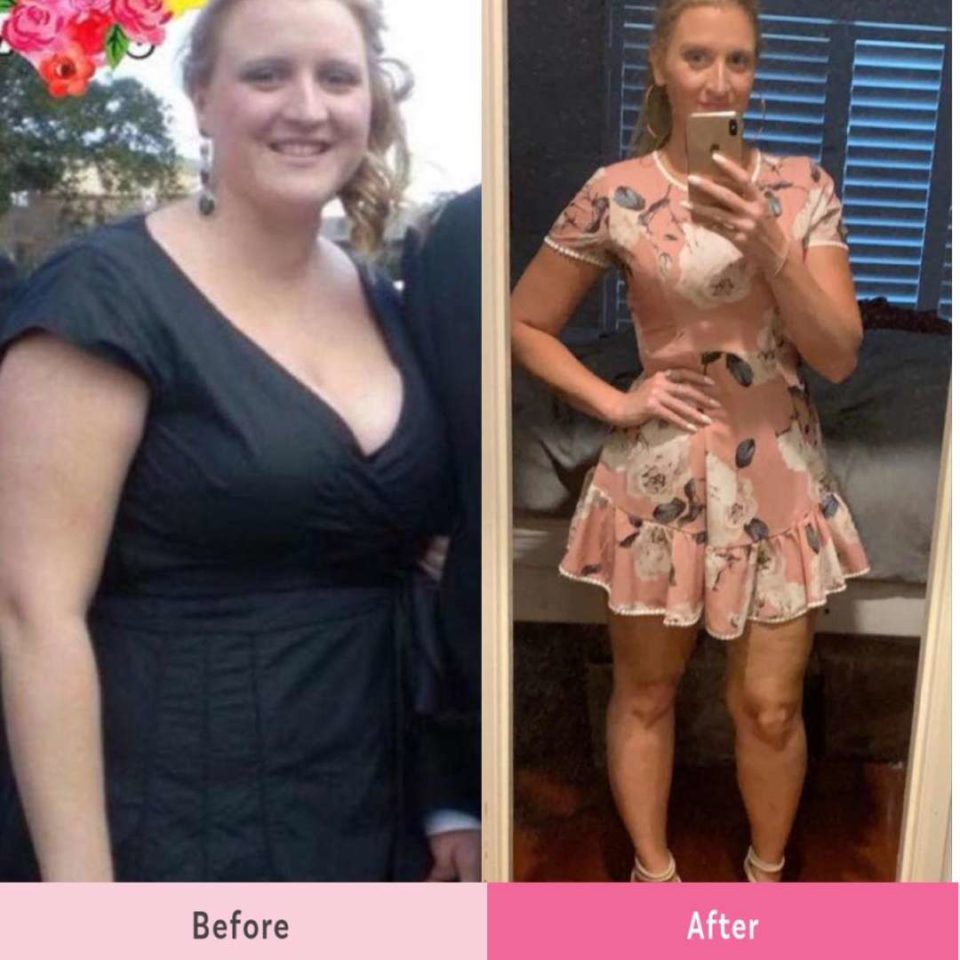 Jodie Lee says, "Feeling amazing despite the overeating and drinking of the silly season.
Focusing on eating well and moving my body this new year. Nothing fancy, just healthy.
I start my mornings with a smoothie so I know I'm getting off to a good start which also means I'm less likely to trip up during the day. 
I can't wait to see what this year brings."
Mofiza Nisha has lost 21.4 kg
Mofiza Nisha, "21.4 kg lost in 8 months of following the Healthy Mummy 28 Day Weight Loss Challenges and I am maintaining my weight loss while still following the challenges!
I found the Healthy Mummy 4 months postpartum after having my 3rd bub. I had tried other diets and exercise plans before but they never worked for me because I could never stick to them.
Healthy Mummy works for me because I don't have to give everything up and adapt to the 28 Day Weight Loss Challenges but rather the Healthy Mummy 28 Day Weight loss Challenges adapted to my needs.
Before the Healthy Mummy:
I was obese and ate a lot of junk food and takeaways,
I had little to no knowledge about food and healthy choices,
Lacked energy and had frequent headaches,
I did not enjoy exercise,
Lack of confidence and unhappy with my body.
Now with the Healthy Mummy:
I am at a healthy weight, make healthier choices and have better self-control,
I have gained a lot of knowledge about food, I can cook meals from scratch rather than using processed ingredients, I make better healthier choices,
I have loads of energy and haven't got those frequent headaches since starting the 28 Day Weight Loss Challenges,
I enjoy exercise,
I am confident and happy."
Hayley Campbell has lost 32 kgs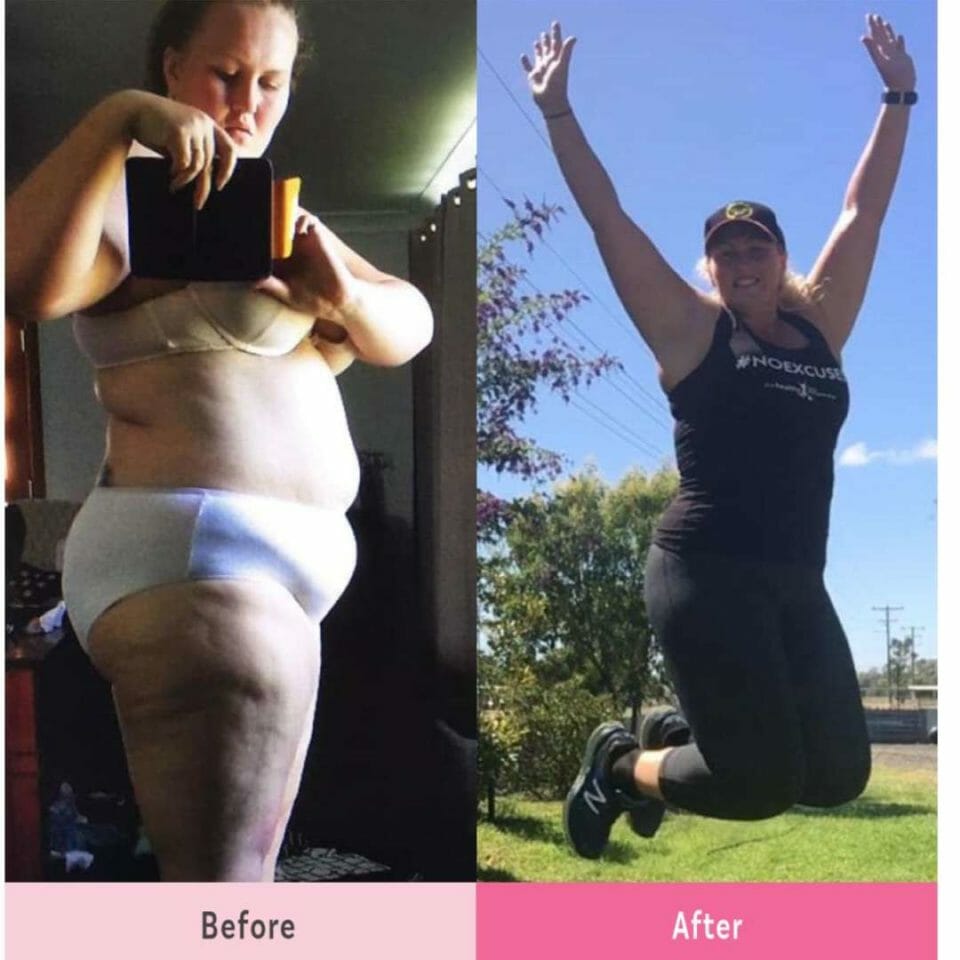 Hayley says, "I have yo-yoed my entire life. Each time I put on more and more weight. When I found The Healthy Mummy I was 140kg and desperately needed to change my life for the sake of being an involved parent and for the sake of basic mobility.
I have had amazing success with The Healthy Mummy, reaching my lowest ever weight of 108kg and achieving fitness goals I had never thought possible.
But as I reflect on 2018 I find a new value to the healthy habits The Healthy Mummy has given me. For the majority of last year I was in survival mode. Single parenting for over half of the year with hubby working away, juggling kids, work, workouts, committees, traveling to sports every Saturday, health dramas and the list continues! Despite all of this I have only been bouncing around within the same few kgs. So even though I couldn't truly focus on weight loss and fitness gains I have not reverted to old habits or seen the scales skyrocket like they once did!
That's where this program shines!
It's not a quick fix!
It's changed that stick!
It's knowing how to continue when you don't even have time to think about it!
It really is life changing!"
Kylie Martin has lost 24 kgs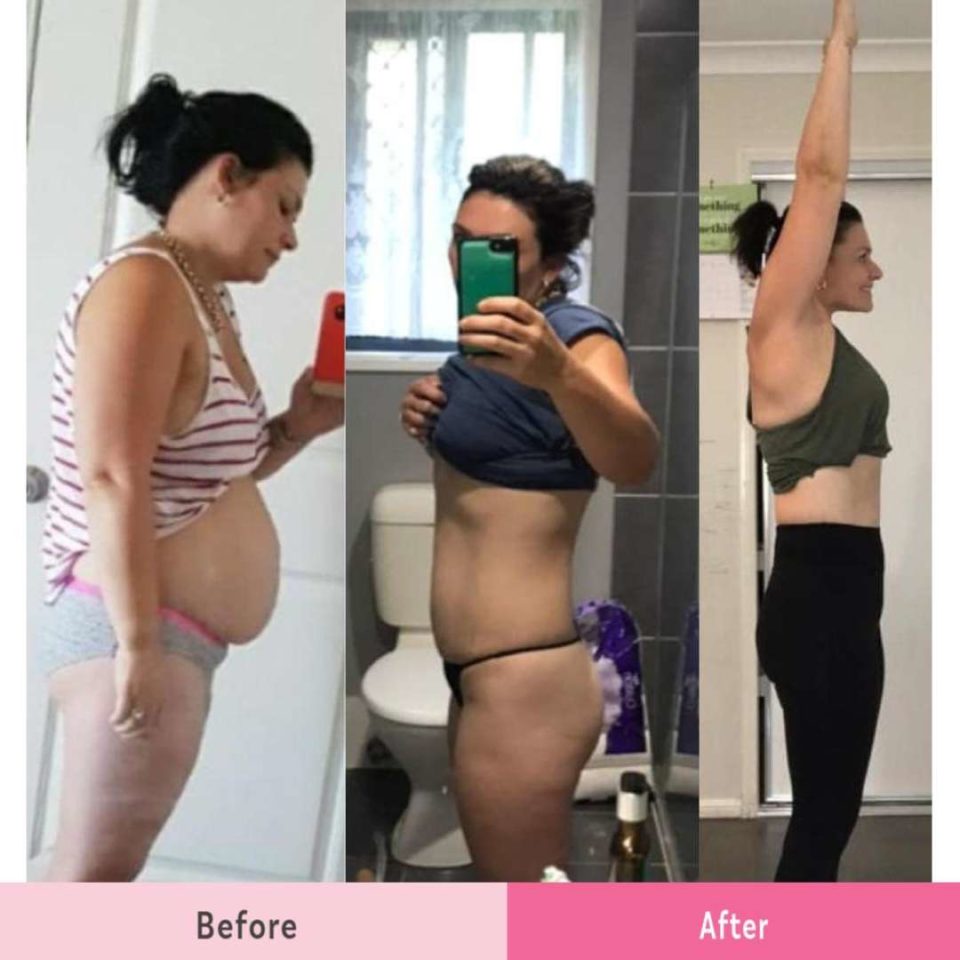 Kylie says, "Thank you Healthy Mummy I have lost 24kg in the first 6 months and been maintaining for a year now.
80kg to 56kg 
Size 16 to size 8-6
The weight loss is really just the beginning, the confidence that you will grow and the things you will learn about yourself along the way are incredible. You are not defined by a number on the scales but your health is important and extra weight is not good for your internal organs so join me on the 28 Day Weight Loss Challenge and be the healthiest version of yourself that you can be."
Sam Geeves has lost 36 kgs
Sam says, "Seeing the photo on the left spurred me into losing 36kgs going from a size 20+ to a 10/12 in under a year following the 28 Day Weight Loss Challenges. My third baby was one and I was spiraling out of control.
Fast forward to now 3.5 months after the birth of baby number four. I'm finally able to enjoy my postnatal challenge exercises, light weights and getting active with the kids again! I'm not focused on the scales and I am stoked to be wearing my 12/14 clothes so soon after having my baby.
The 28 Day Weight Loss Challenge APP helps me prepare healthy, nutritious and simple snacks or meals to feed my family of six! It takes the pressure off in my crazy, hectic life and also helps to keep my breastfeeding hunger at bay.
Don't wait!! Put your health & your happiness first."
Well done, ladies on your amazing transformations.
Are you ready to become a Healthy Mummy?
If you are wanting to lose weight and improve your energy – not to mention – help improve your overall health and wellbeing – our 28 Day Weight Loss Challenge is an awesome program to check out.
Our 28 Day Weight Loss Challenge includes:
28 days of at home exercise routines (no gym needed) – with video instruction
Customisable and breastfeeding friendly meal plans (including 7 Day Cleanse)
Time-efficient exercises for busy mums – under 30 mins
Challenge combines Pilates exercises with interval and circuit training (HIIT)
Suitable for basic to advanced fitness levels
Home to thousands of EASY-TO-MAKE recipes!
To learn more about our 28 DAY WEIGHT LOSS CHALLENGE CLICK HERE or purchase our Smoothies.