These mums have lost 127kg between them!
These amazing mums have come a long way with the 28 Day Weight Loss Challenge! In fact, they've lost 127kg between them.
These amazing mums have come a long way! In fact, they've lost 127kg between them!
What an inspiration these women are – they wanted to make a change and they did! And they're all feeling fitter and happier than they did before they found The Healthy Mummy.
And all of them are using our 28 Day Weight Loss Challenges and drinking Healthy Mummy Smoothies.
Check out their amazing weight loss success stories below…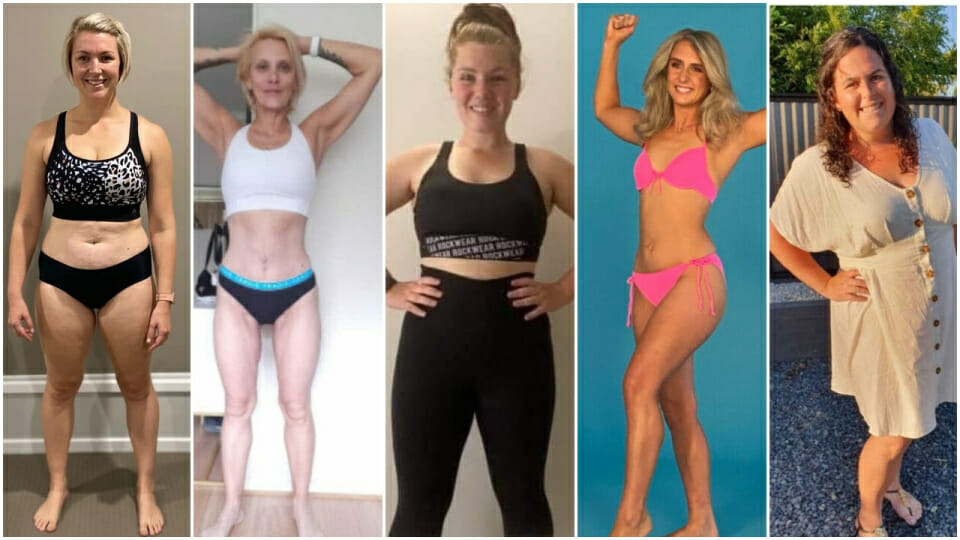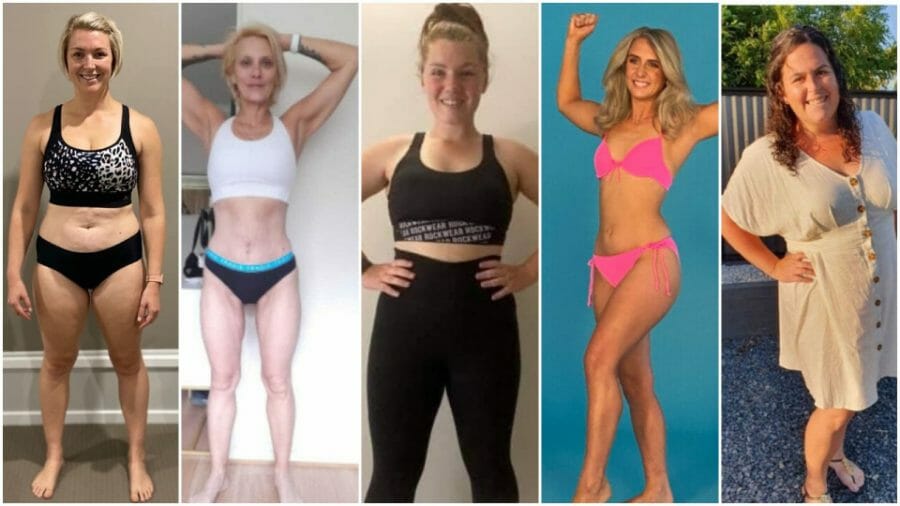 Emily Velez has lost a whopping 40kg in 9 months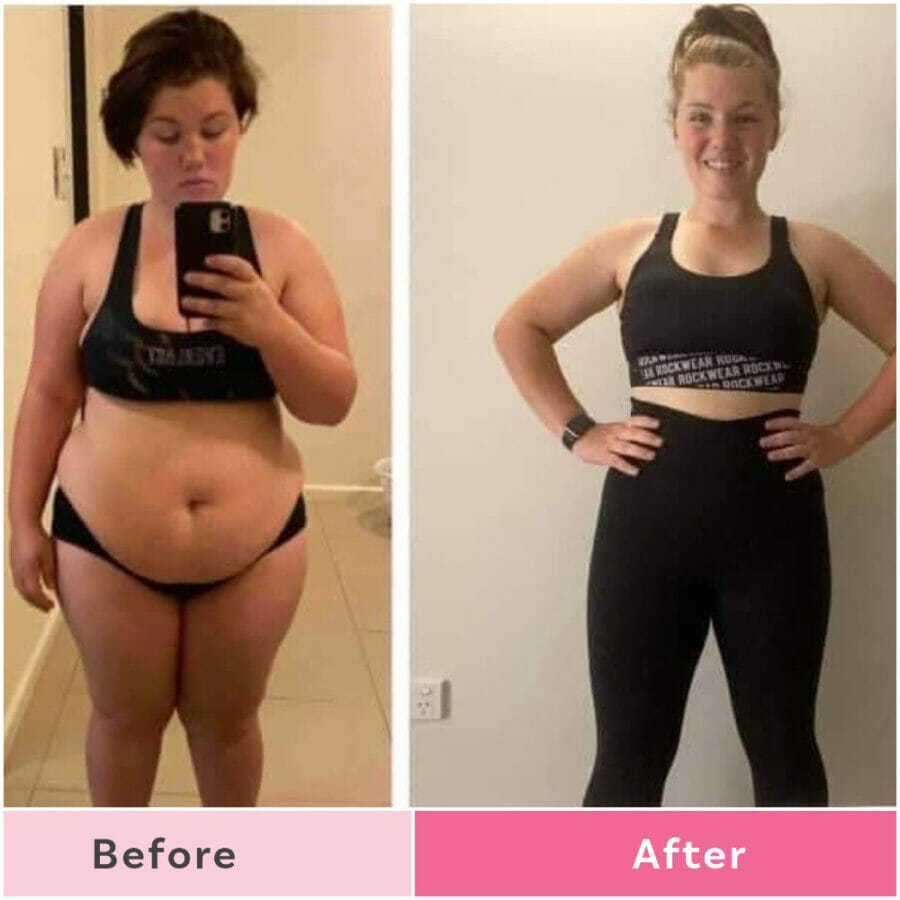 This amazing mum has gone down from a size 22 to a size 12, and looks fantastic!
"Since joining The Healthy Mummy, I no longer have blood pressure issues," she says. "I went from not being able to do housework without getting breathless to running my local 5km parkrun weekly!"
"I feel amazing that I'm able to run around and do fun activities with my incredibly active kids," she says. "Since being with The Healthy Mummy, I get out of bed with a skip in my step! 
"It feels so good to be smashing goals and to be able to walk into almost any shop and find something that will fit me!"
Jessica Goff has lost 7kg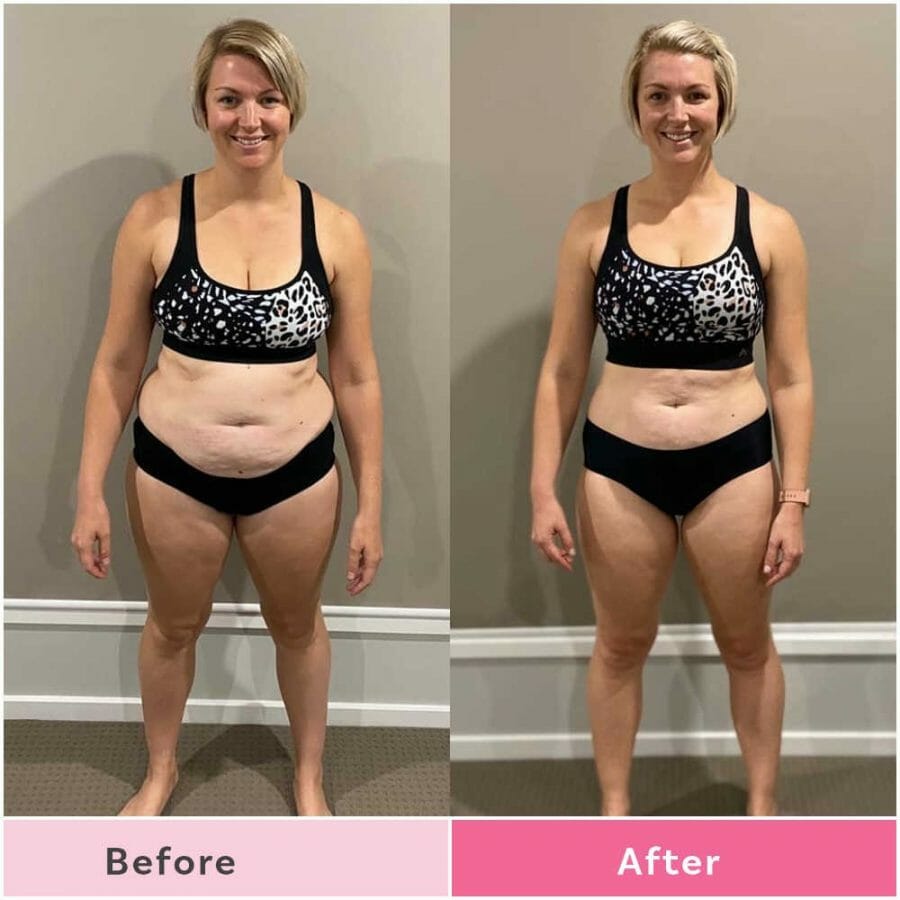 Jessica's weight loss journey started back in 2018 and she's lost 7kg. 
"While I was successful with my weight loss I didn't work on my mindset. Naturally, it didn't take much of life's ups and downs for me to fall off the wagon. Three years later at my heaviest ever, I saw the promo for the Healthy Mummy 12 Week Challenge and knew this was my time to get back on track.
"What have I lost? 65cm off my body. 7kg. What have I gained? Strength, fitness, motivation, happiness, self confidence and an amazing support network of strong and wonderful women in the Healthy Mummy groups.
"The Healthy Mummy has given me all the tools and support that I need to achieve my goals! The endless family friendly recipes, at home workouts, mind power and wellbeing exercises and the support of 1000's of other like minded mums is why I chose the Healthy Mummy to begin with and it's why I'm still here working towards my goals!"
Amanda Grace has lost 37kg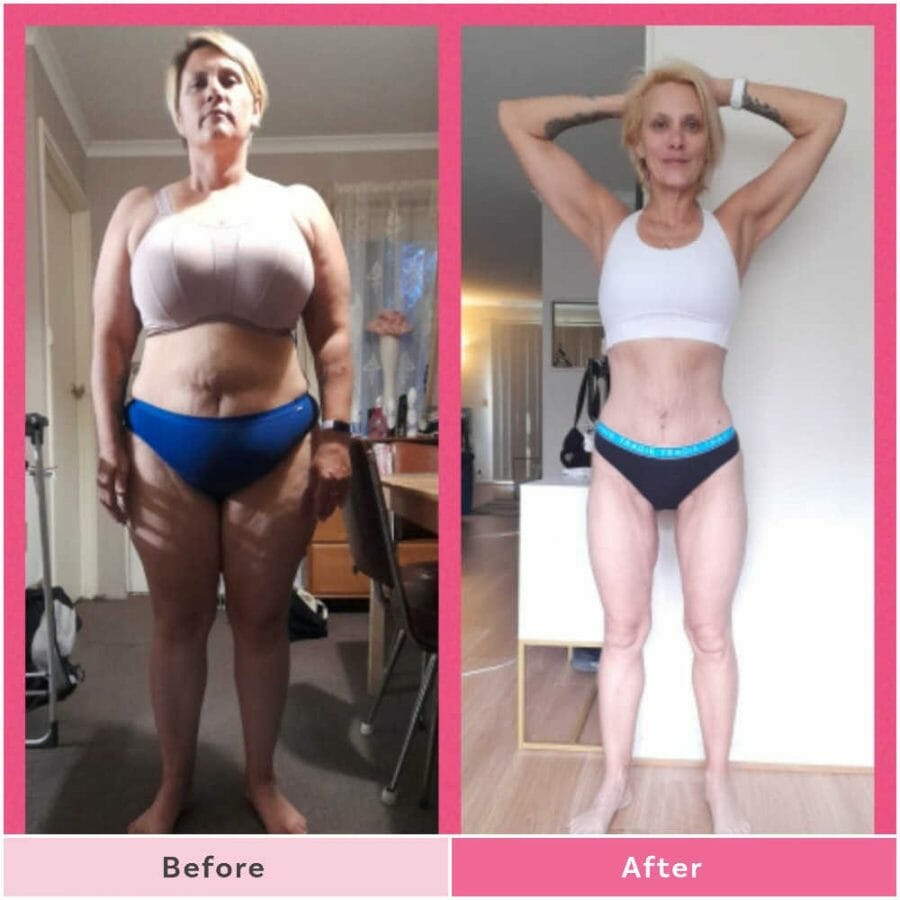 "Without the help of the healthy mummy I'd still be that mum sad/depressed eating her feelings. Stuck in that continual shame spiral but instead, I'm happy, healthy and learning about what my body is capable of pushing myself that bit further every day because I know I'm capable.
"Since November last year I've lost 37 kg and taken on a whole new outlook on life and my health and what I choose to nourish my body with. Growing and learning along the way and learning to love myself."
Emma White has lost 12kgs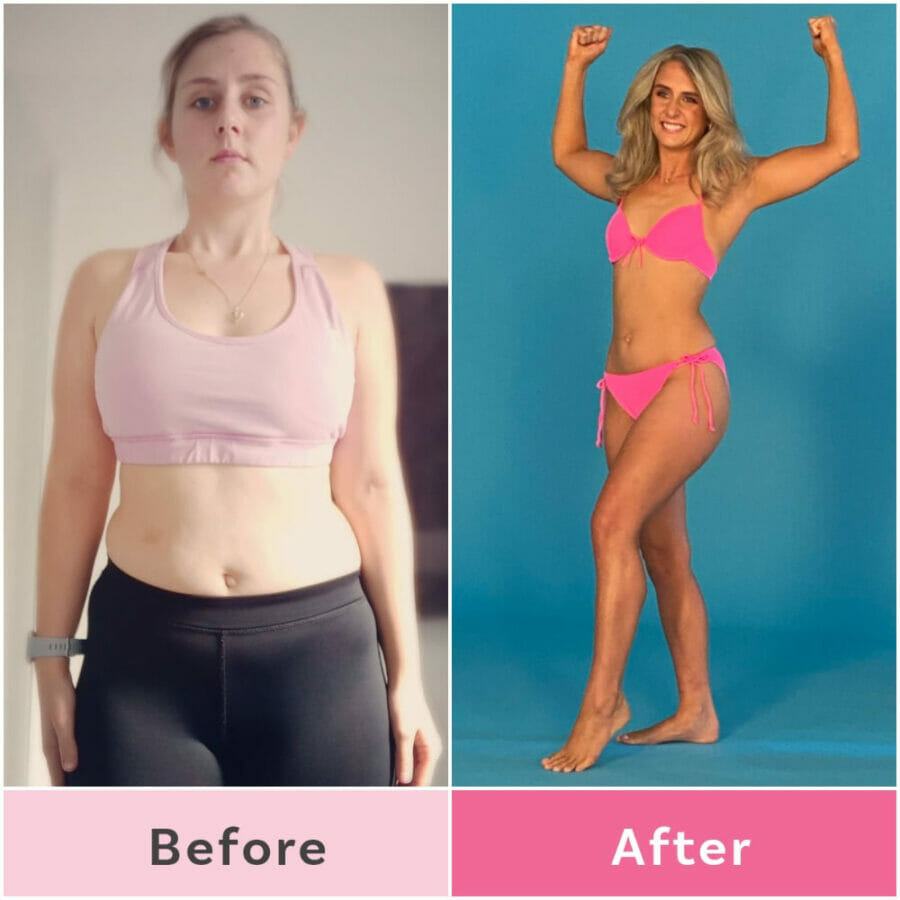 "I put my foot down and worked so hard transforming my mindset on eating and exercise," she says. "The community kept me going, it's amazing how much every supports each other."
"I now have more energy than ever before, toned my whole body and I've maintained this weight loss for over a year"
"My absolute favourite smoothie is vanilla (I know boring) but honestly is so versatile and tastes absolutely delicious," she says.
"I use the Healthy Mummy smoothies on a daily basis as well as the Control X and Protein Powder. I suffer from bloating, so Control X helps reduce that and it also helps boost my energy levels for me."
"Thank you so much for transforming me!"
Lydia Ambachtsheer has lost 31kgs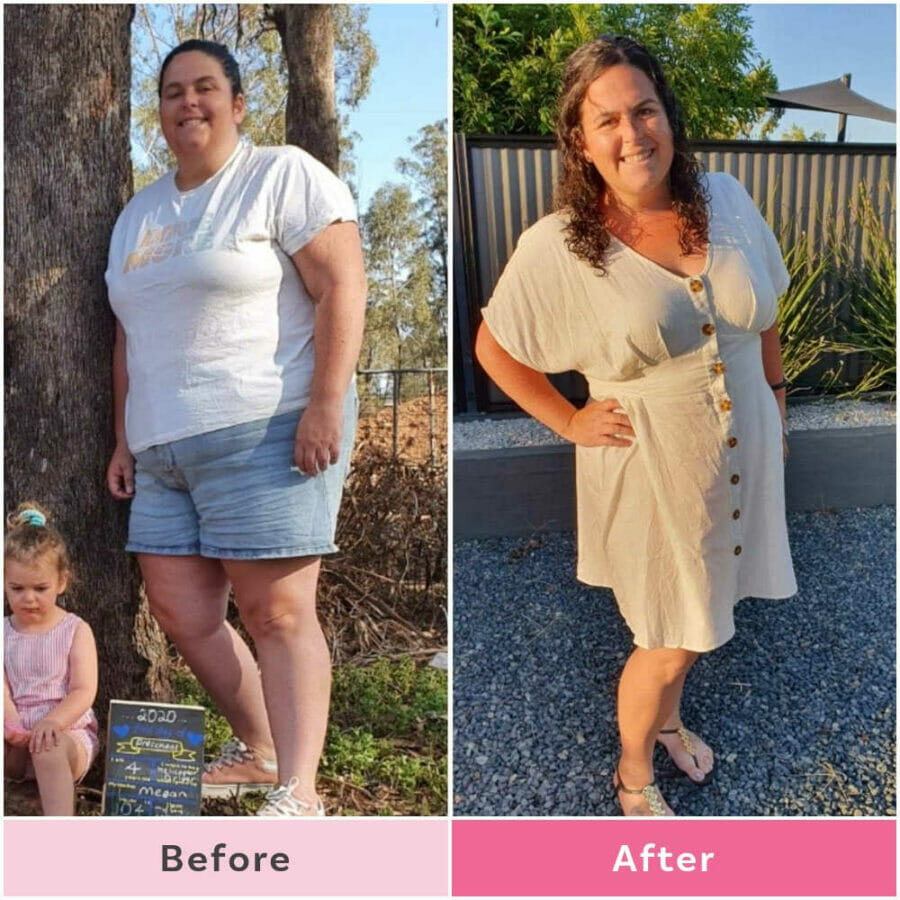 Mum-of-six Lydia has lost 31kg by following the 28 Day Weight Loss Challenge.
"On June 1st last year, I fully committed. There were a few hiccups with surgeries here and there but this is our life now," she says, proudly.
"My fitness, breathing and sleeping would have to be the most noticeable. My skin is far better and my mind is a lot clearer."
"I challenged myself to compete in our local triathlon, so I trained, I researched and I got it done. Now I am riding 300kms this month to raise funds for a charity. My mindset is unreal. 
"Physical wise, I am seeing someone whose body is so strong and can do things I would have never dreamed off. I have learnt to love my body at ever weight and appreciate what it can do for me. This has been a huge change and one of the most important ones."
Join these mums on our 28 Day Weight Loss Challenge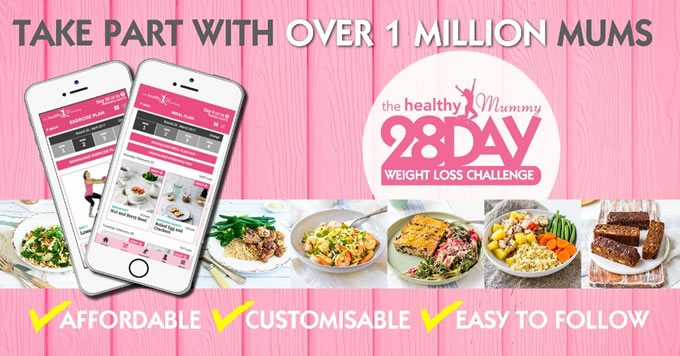 Want to shift your baby weight but feel like you have NO TIME in your day to exercise and eat healthily? That's where the Healthy Mummy's 28 Day Weight Loss Challenge can help.


Our Challenge entails: 
28 days of at home exercise routines (no gym needed) – with video instruction
Customisable and breastfeeding friendly meal plans
Time-efficient exercises for busy mums – under 30 mins
Challenge combines Pilates exercises with interval and circuit training (HIIT)
Suitable for basic to advanced fitness levels.
Home to thousands of EASY-TO-MAKE recipes.
To find out more on the 28 Day Weight Loss Challenge click here.