Mums share how they keep motivated on weight loss journey when you have no support network
Here's how these mums stay motivated on their weight loss journey when they had no support network.
Having kids can be an isolating juggle. It's often hard enough just to wash your hair, let alone pull yourself together and get out of the house!
It may feel extremely overwhelming if you are embarking on starting a healthier lifestyle and worrying about how you are going to find the time in an already hectic schedule to workout and meal prep. But it can be done.
Here at The Healthy Mummy, we have your back 100% while you're on your weight loss journey, even if you don't have mum friends, family support or even a significant other.
Here's how these mums stay motivated when they had no support network…
Belinda Tonkin has lost 42kg with The Healthy Mummy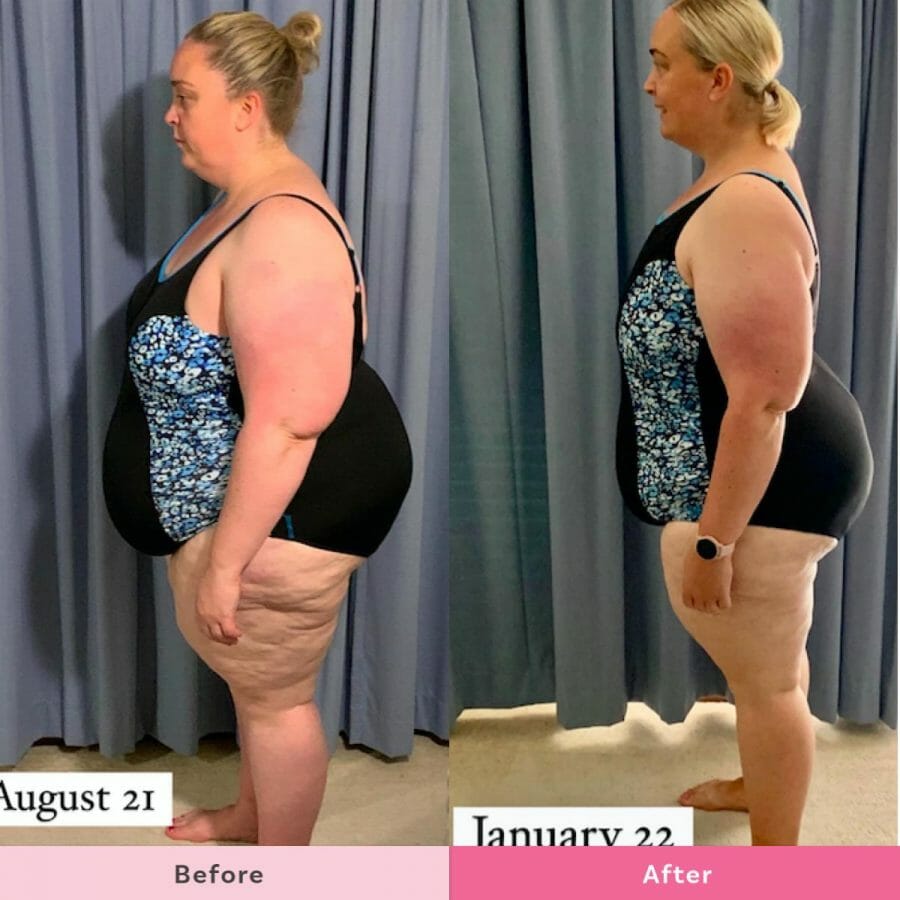 Belinda says her husband has been a massive support on her weight loss journey.
"My husband has always encouraged me no matter what my size, but when I was gaining weight rapidly due to my mental health at the time," she says.
"I sadly lost friendships and this was really hard. I become so isolated from my friends as I was ashamed at my weight gain.
"Physically I became a completely unrecognisable person. Even my fun, outgoing personality and happy nature was lost. I became such an empty shell."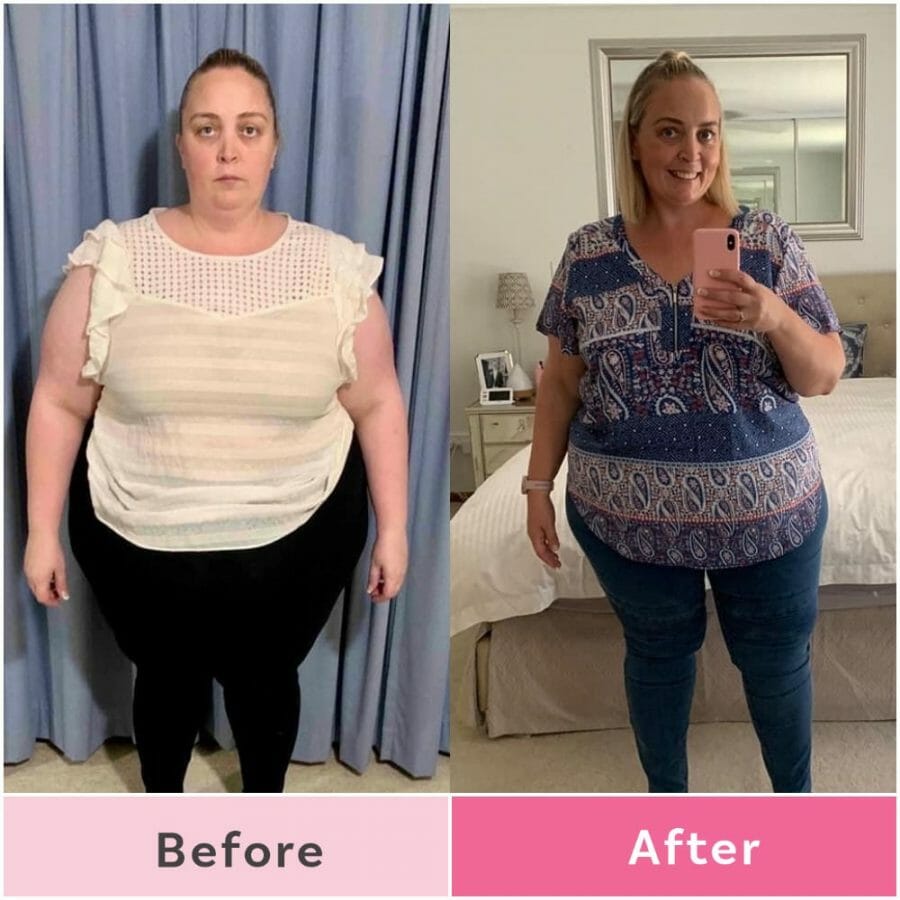 Sadly, Belinda says she stopped accepting invites or arranging to catch up.
It was only after she made some changes, she was able to start to talk about what she had been going through.  
Belinda's tips for how to stay motivated if you don't have a lot of support: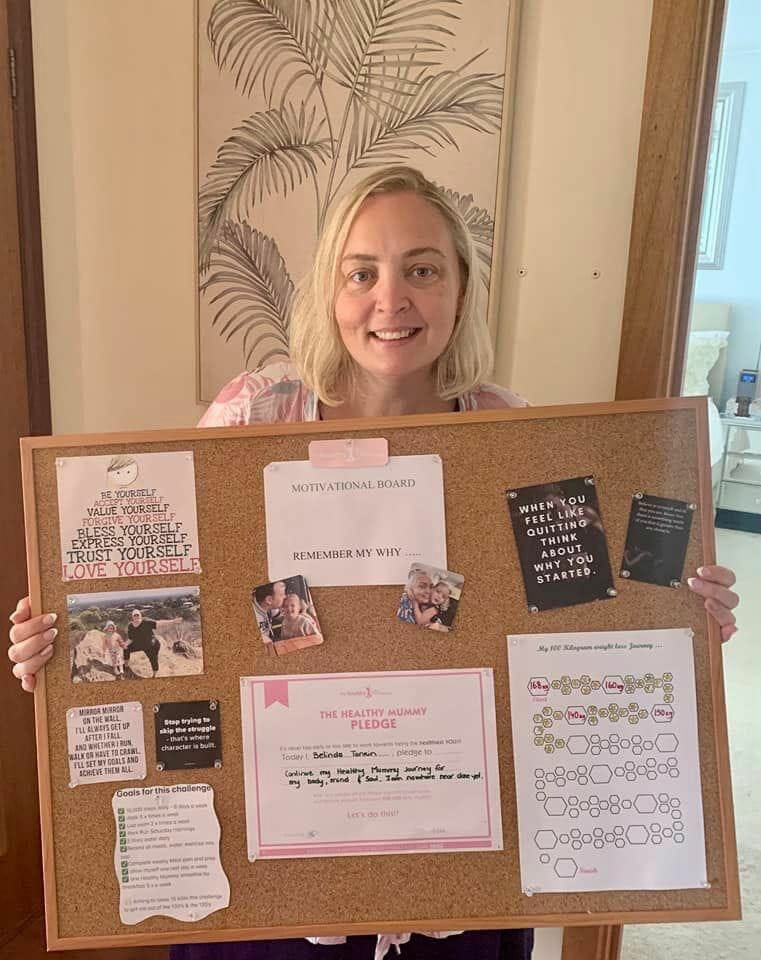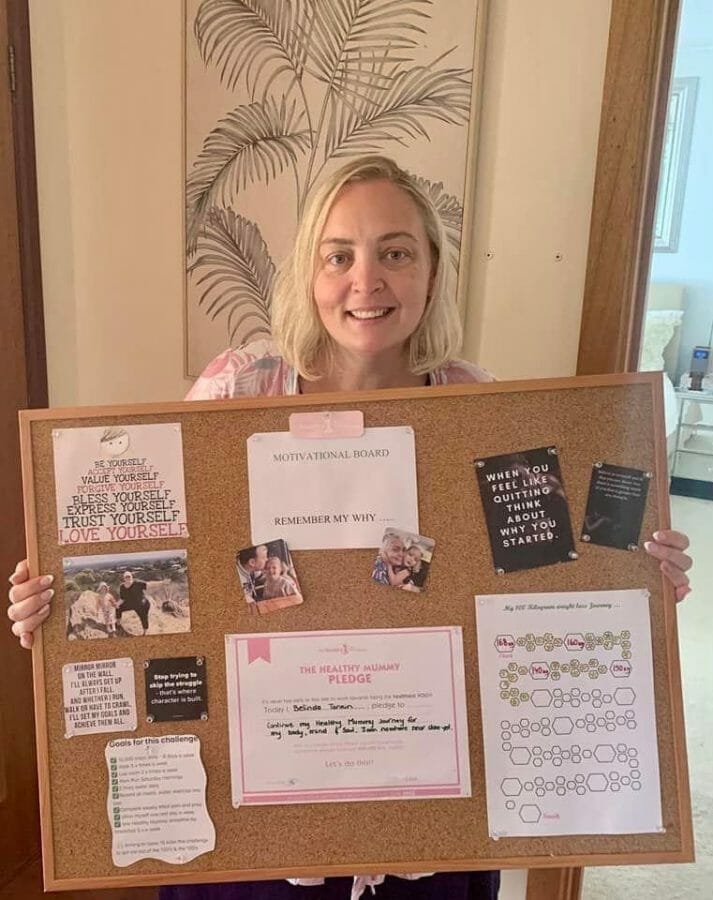 Have a journal to write down how you're feeling, inspirational quotes, your goals . It's your little book just for you and you can make it anything you want it to be. 
Make a motivational board. It can include anything that resonates with you for this journey. I have mine next to my bed and it's the first thing I see every morning and it's a daily reminder of my goals and my why!
Find your why! What's your reason for this. Is it for children? Is it for your self? Your why can be anything at all. 
Reach out to The Healthy Mummy community… Because it is incredible. It helps knowing that there are all these other amazing women working hard.
"At the end of a long day you can come to the Healthy Mummy community and read about others and how their days went," says Belinda.
"You can share and discuss things with women about their journeys  that may resonate with your own journey.
"You can be so incredibly inspired by a stranger .. someone you may have never met but feel a connection. This helps you feel like your never alone."
Carla Ackerman is an expat with no help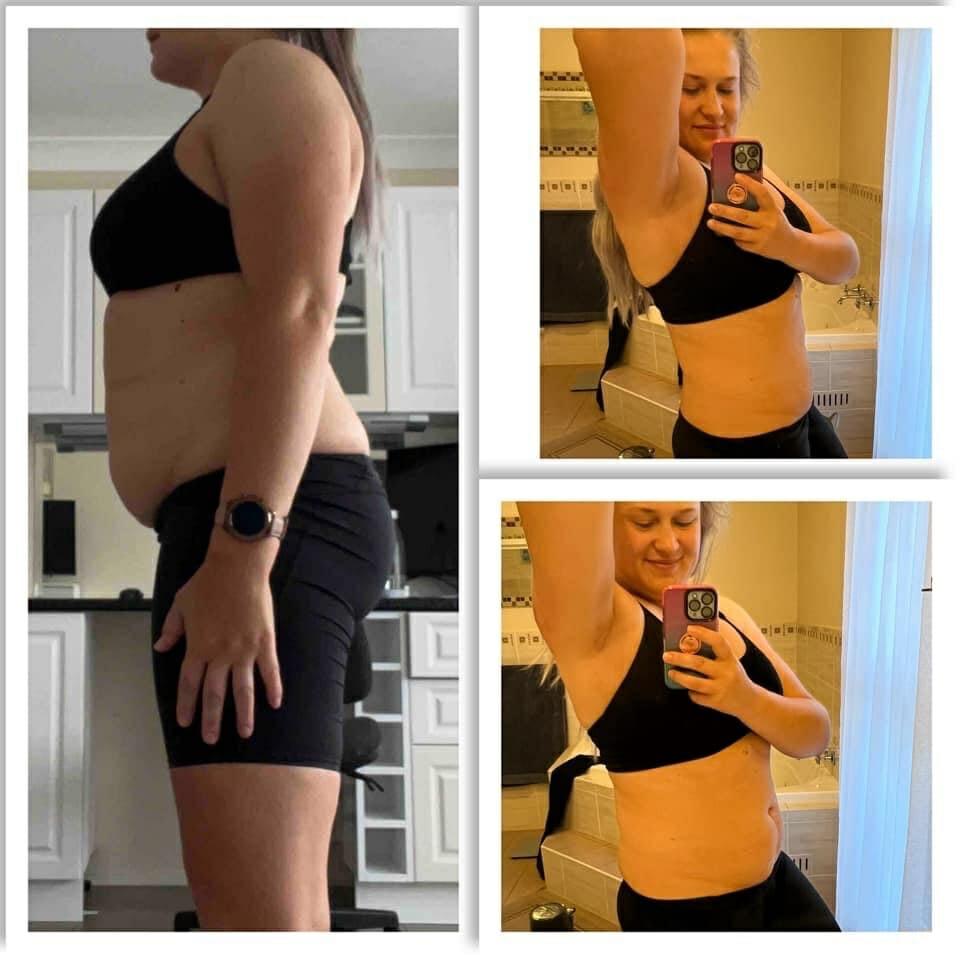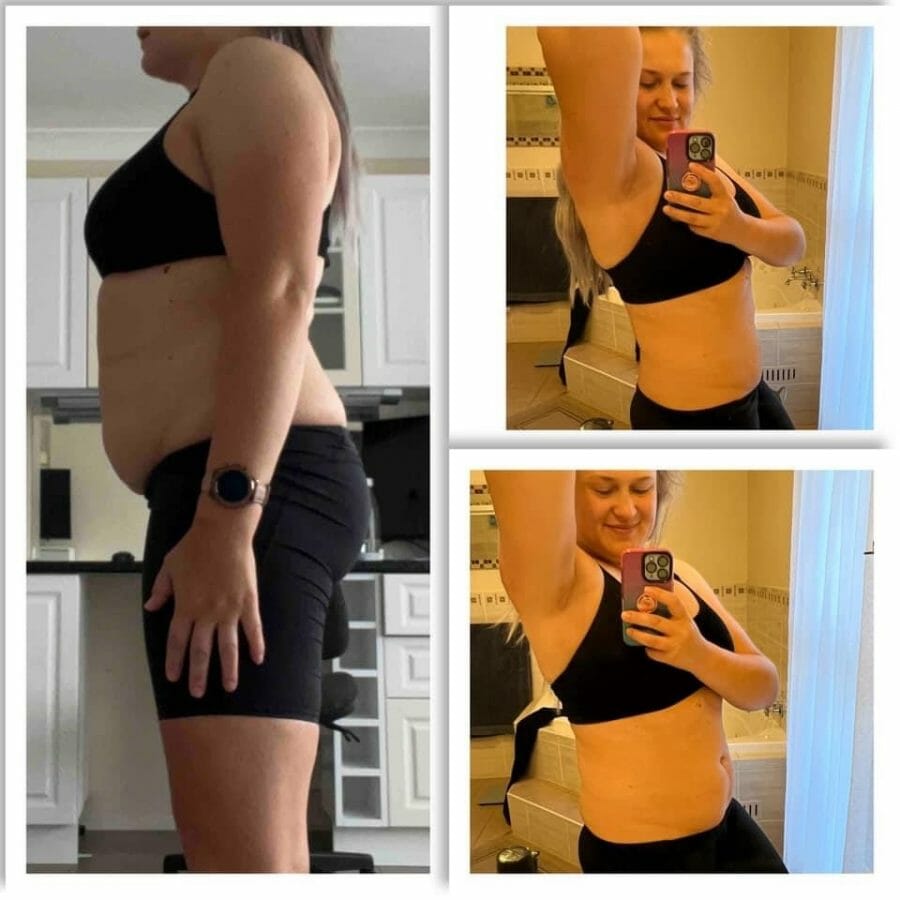 Carla has been with The Healthy Mummy since last year September and she hasn't looked back.
"We moved here from South Africa a year ago and I have no support but my husband. Even with him being away most days, I'm all by myself," she says.
"The community of the groups are just absolutely amazing because without them I wouldn't have started my journey. I would still be the woman with a low self esteem, not happy with the way I look, feel tired and always in a bad mood!"
Carla's tips for mums in the same situation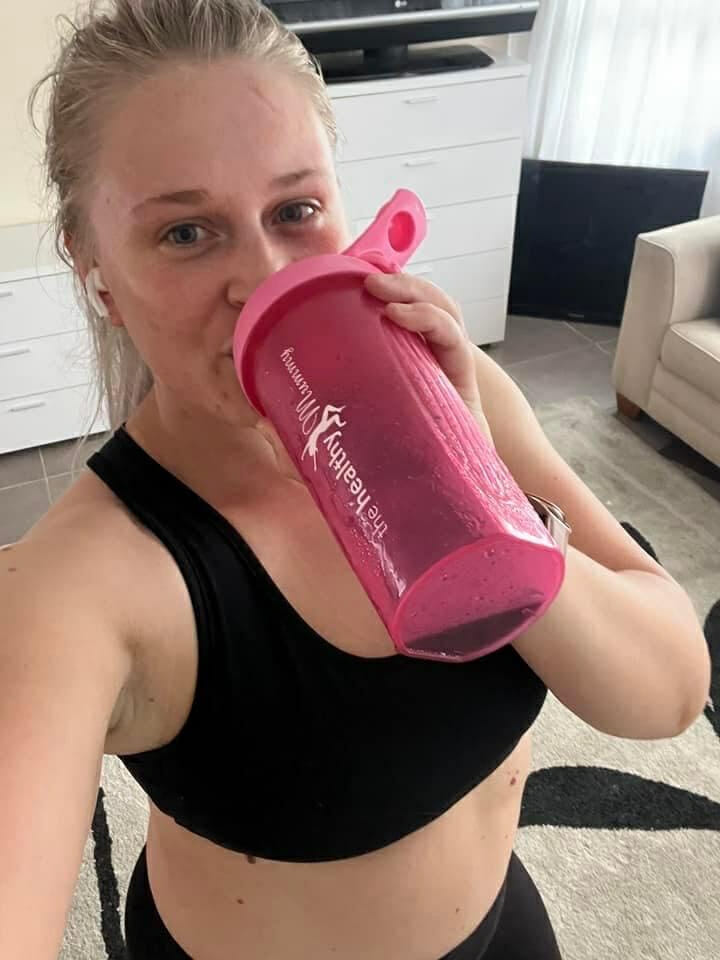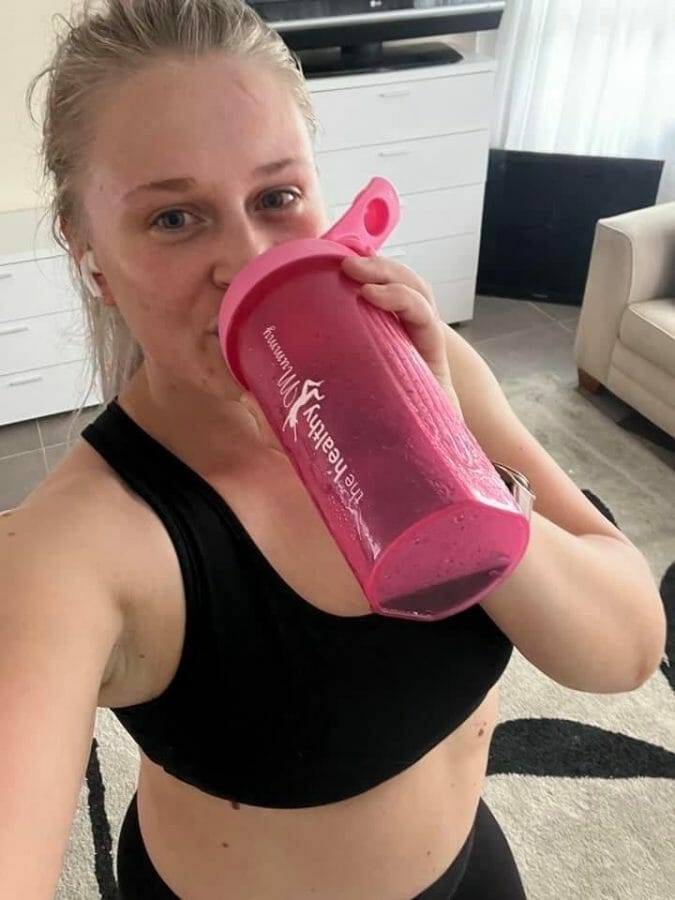 Put your goals on paper, print them and stick them all over the house where you can see it, to help you keep motivated! It reminds you why you are doing this and why you have started!
I watch 100s of motivational videos. It helps me achieve my goals during the week and I smash them as hard as I can. I even push myself harder! In the end those small achievements lead up to your main goals! 
Shelley Moore has lost 6.5kg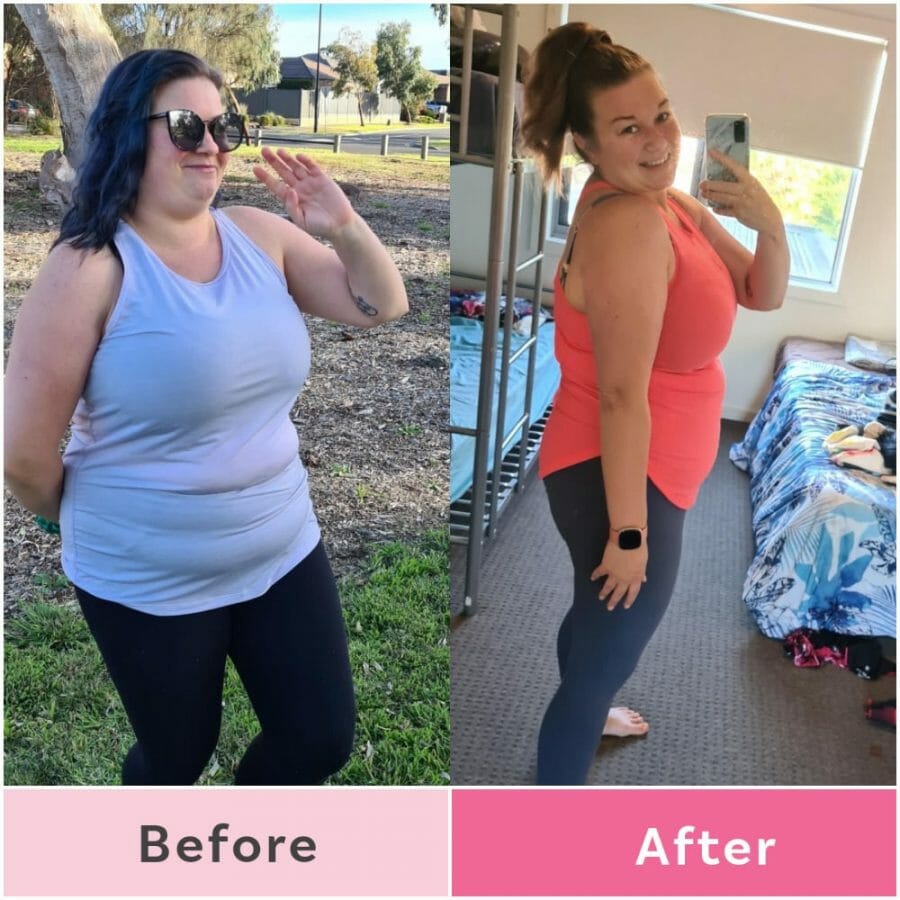 Shelley has lost 6.5kg with The Healthy Mummy so far, and has usually been well supported by her partner and family, but not always, she says. 
"I've learned that I can't rely on other people's support to keep me motivated, because sometimes they've got their own stuff going on and can't be there to cheer me on like they usually can," she says. 
"If I depend solely on their support to keep me going, then I will certainly lose momentum when they can't be there for me,  so I've learned that I need to depend not on external factors, but on my own commitment and discipline. 
"My family can't do the hard work for me,  only I can. So I have to be my own biggest fan, my own cheerleader, because that's how I will reach my goals."
If Shelley wants to get takeaway, then she might feel tempted but she need to find her own willpower and motivation.
"What I have found helpful in these times is reaching out to the amazing community in our Facebook support group," she adds.
"So many of these mums are going through or have been through the same thing, and might have some tips or tools to help you get through and stay strong."
Nicole Bradshaw doesn't have a huge circle of friends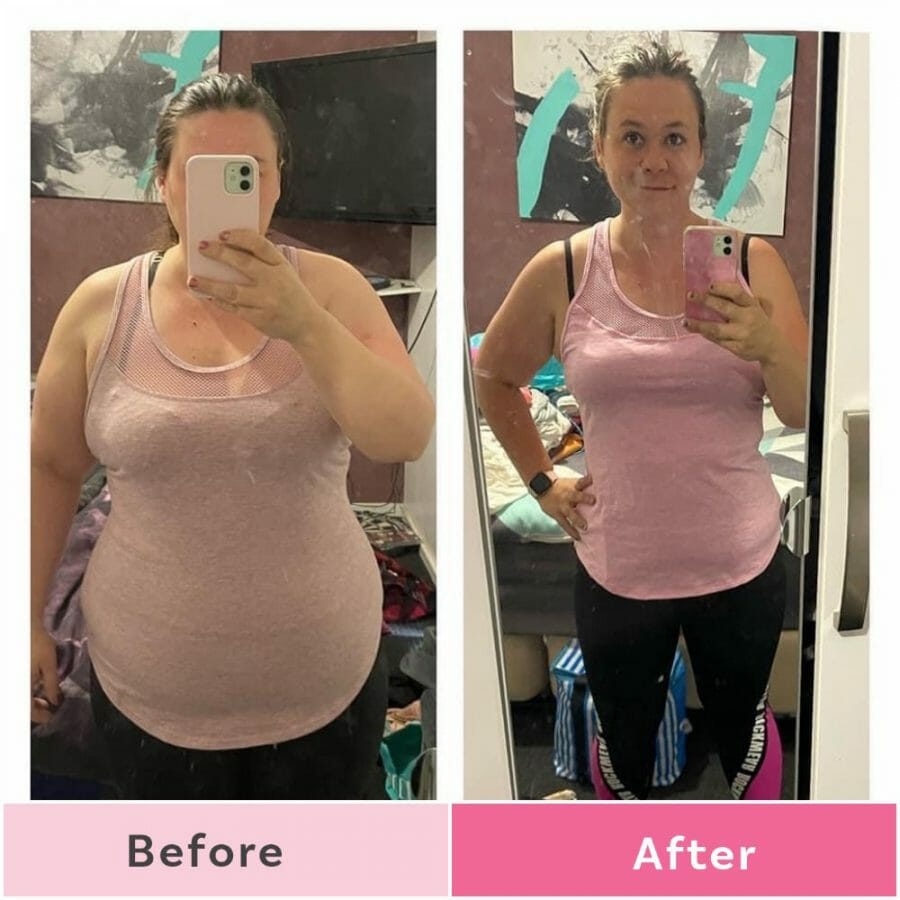 Nice says that while her partner has been quiet supportive most of the time, she doesn't have a huge friend circle.
"I have friends that I chat with but don't live close by. I've lost 15.9kg. My partner is supportive but he still likes to eat take away regularly, at first it was a little bit of a struggle and I had to use all my will power to say no I didn't want a cheeseburger," she says.
"I eat my Healthy Mummy meals for lunch or dinner instead. I'm now able to get my family takeaway and I eat something out of my freezer stash, I love that I don't feel bloated and full like they do."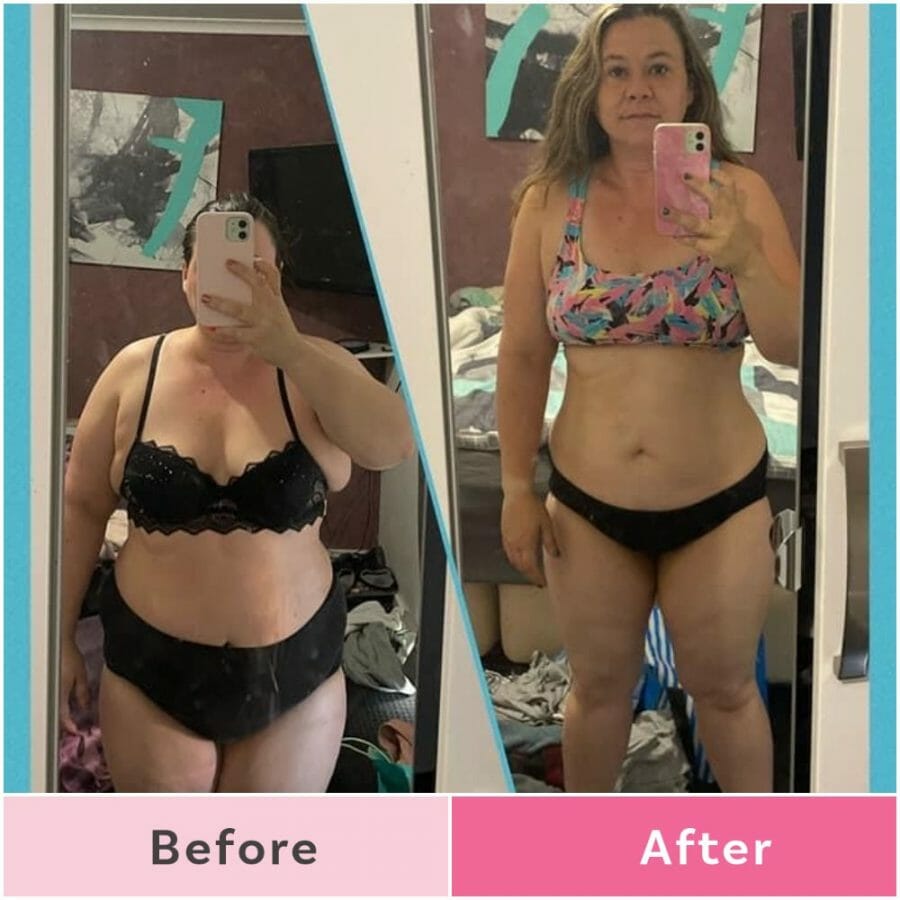 Nicole's tips for staying motivated:
When I look for motivation I think back to when I first started and what my goals are, I've made it this far and I know I can do it! The only way I knew I could do this was if I did it for MYSELF, no one else! 
After being part of the Healthy Mummy community Facebook pages, I have received a tremendous amount of support from total strangers, I have had private messages checking in on me and how I was going, messages from ladies who want to know more about what I have done to get where I am
"It's funny how much of a connection you can have to total strangers, and how much of an impact they can have on you without even knowing!"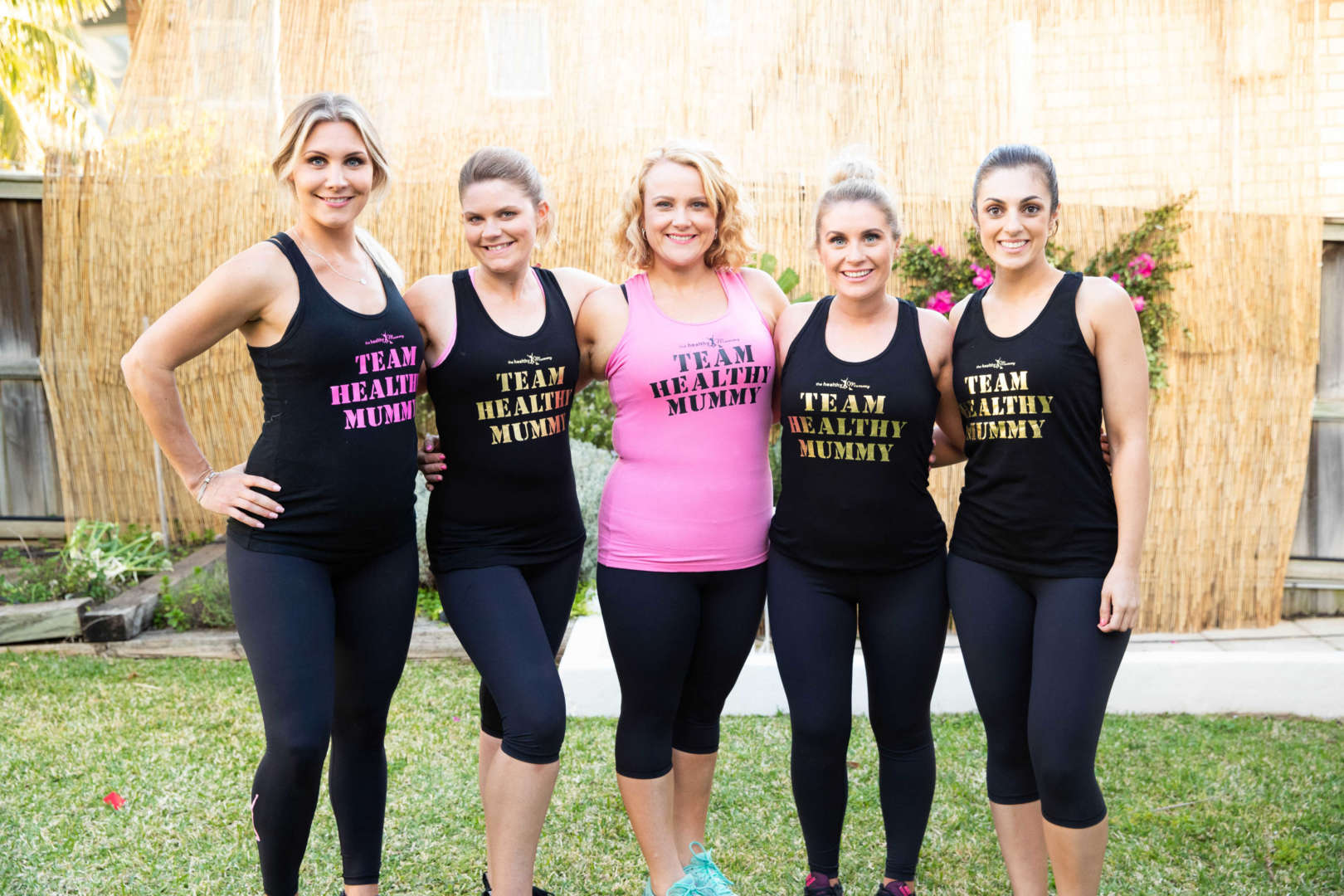 Have you connected with us on our social media platforms with 2 million mums?
At the Healthy Mummy, we have over 100,000 Mums using our Healthy Mummy app which has increased by 100% during COVID.  A combined 2 million mums are also part of the Healthy Mummy Community!
When women support each other incredible things happen. With 2 million like-minded mums who can offer daily support to the Healthy Mummy members our social footprint is LARGE!
All our private groups are moderated every hour by our professional staff, to ensure a safe and non-judgemental environment.
Join our community to find love and support from hundreds and thousands of mums just like you.  We have lots of closed Healthy Mummy Facebook groups to suit you, including:
There are 2 million mums across our community!!
Here are all our PRIVATE groups
Here are all our Facebook Public pages
Here are our Instagram and Pinterest pages
Find the right Healthy Mummy Community for you!