These mums share their amazing weight loss transformations for the festive season
One of the best ways to see your weight loss transformation is to compare yourself to snaps of yourself before you begun your journey.
In fact, some of our amazing mums, who overhauled their lifestyle by following the 28 Day Weight Loss Challenge, have shared snaps of themselves this Christmas and compared themselves to old photos from previous years.
Not only do they now feel lighter and have more energy, but they also feel better within themselves and can finally enjoy the festive season.
These six mums reveal how they now enjoy the festive holidays…
6 mums share their amazing festive transformations
Kelly Craven has lost 21kg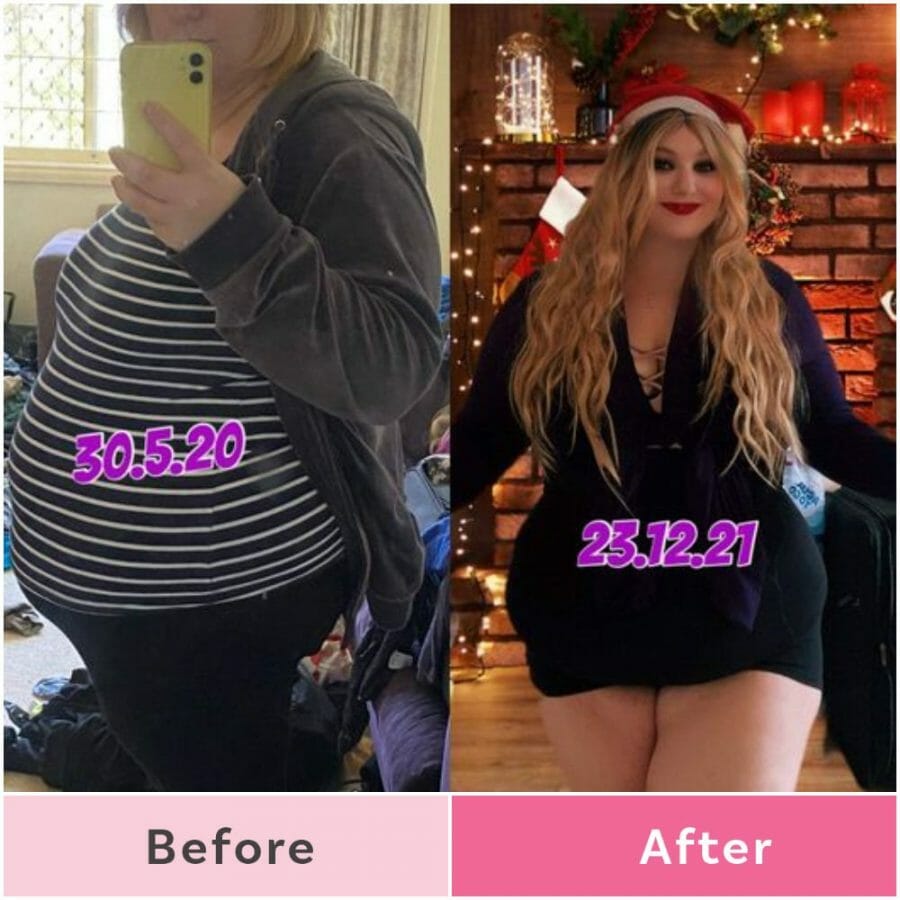 Samantha says she feels like a brand new person this Christmas.
"Only a few short months away and I'll be celebrating two years since I started my third Healthy Mummy journey  From 115kgs down to 94kgs, size 24-26 down to a size 18/16/14," she says.
"I am reversing my fatty liver, absolutely loving life and I still have a long way to go! I have come so far already and already feeling like a brand new person  and it's all thanks to the HEALTHY MUMMY."
R'Echele Mjadwesch has lost 28.5kg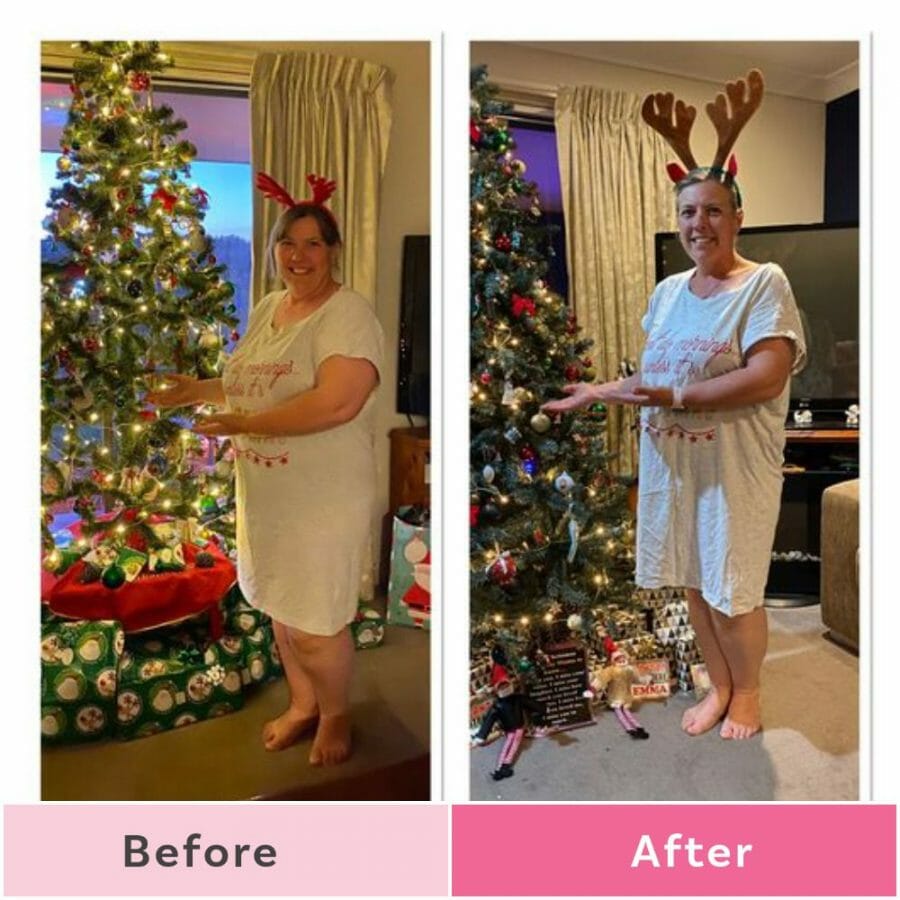 Amazingly, this mum has reveal she was over the moon when she looked at her before and after pictures.
"I was even a little astounded when I saw the comparison. 28.5kg difference but the pictures say it all," she says.
"12 months of consistent effort, not perfection by any means but a huge change in behaviour and mindset."
Cassie Krawczyk has lost 43kg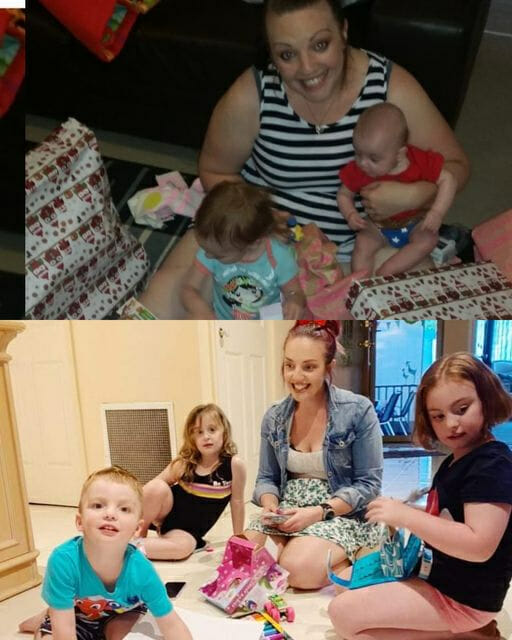 Cassie reveals she came across this snap from Christmas 2015, when she had just begun her weight loss journey with The Healthy Mummy.
"After seeing results, I finally joined and overall lost 43 kilos," she says.
"I had lost it all within two years and have maintained the weight loss for four, including my third pregnancy. The photo below is from last weekend. 43kilos down, confident, happy and so thankful for the changes I made back in 2015."
Samantha Lozano has lost 53kg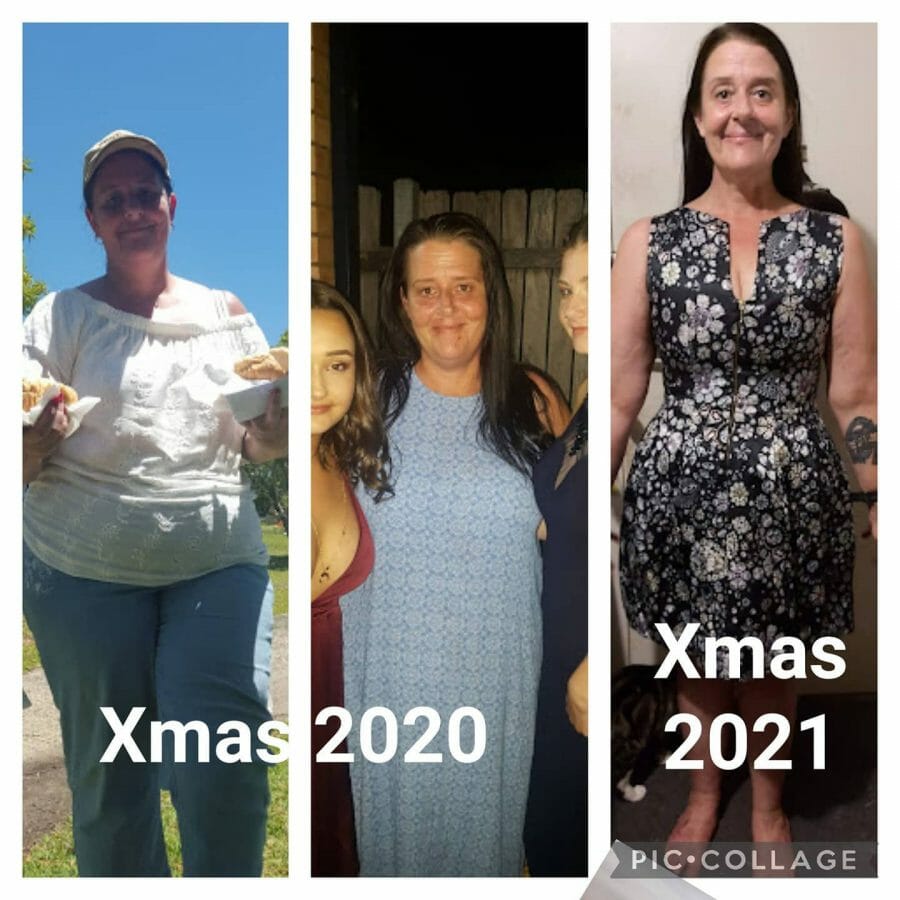 Samantha says this time last Christmas she was so exhausted by 4pm.
"I was sick and very over weight 126 kgs, struggling with my mental health. Christmas day was hard that year because I got very tired and I was really sick of it," she says.
"Since then, I've been able to use The Healthy Mummy app to plan meals around my family and create a freezer stash.
"Fast forward to Christmas 2021, I now have a completely clean bill of health and I have lost 53 kgs. My fitness is progressing, my skin, hair and nails have never looked this good. I have plenty of energy all day now no more napping, I now join in activities with my family I am no longer a spectator."
Kirsty Whitehead has lost 50kg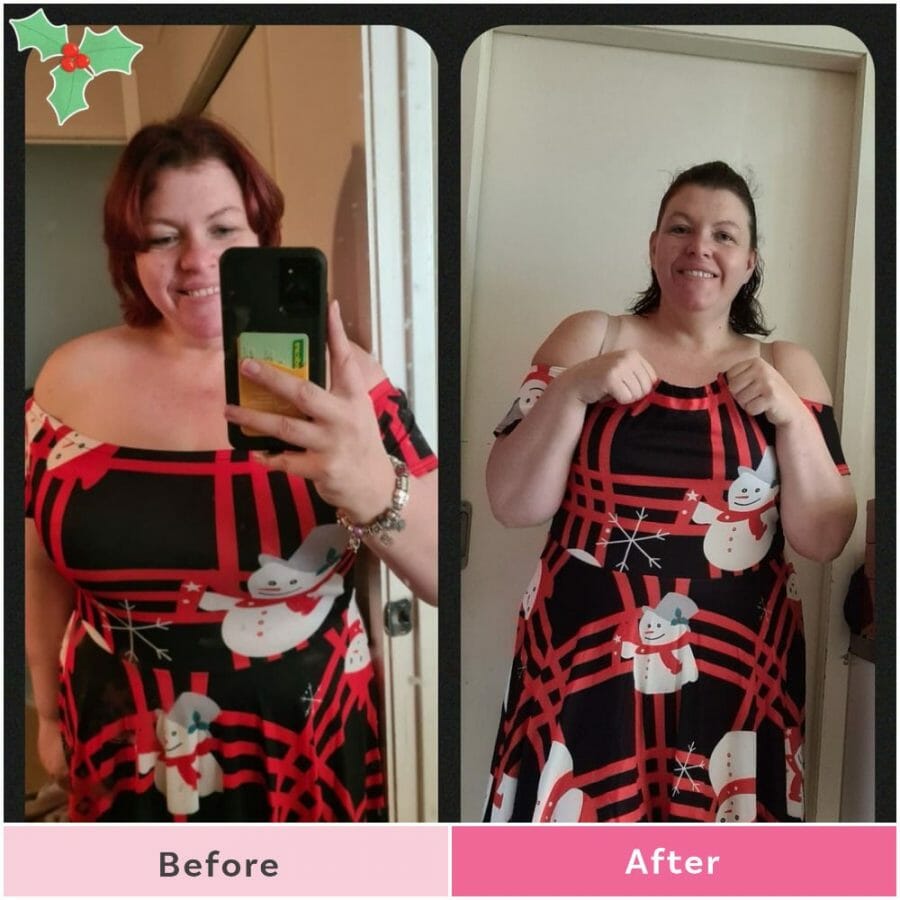 "This was my goal Christmas dress I bought late August 2021. I wanted to lose enough weight so I felt comfortable and it showed curves," she says.
"At my known biggest (the time I was ready to face the scales) I was 139.9 kg. It's only just dawned on me. I weigh… 89 kilos. Only 19 kilos til my goal.
"I made a commitment to myself. I made the healthy Mummy lifestyle… my lifestyle."
Belinda Tonkin has lost 12kg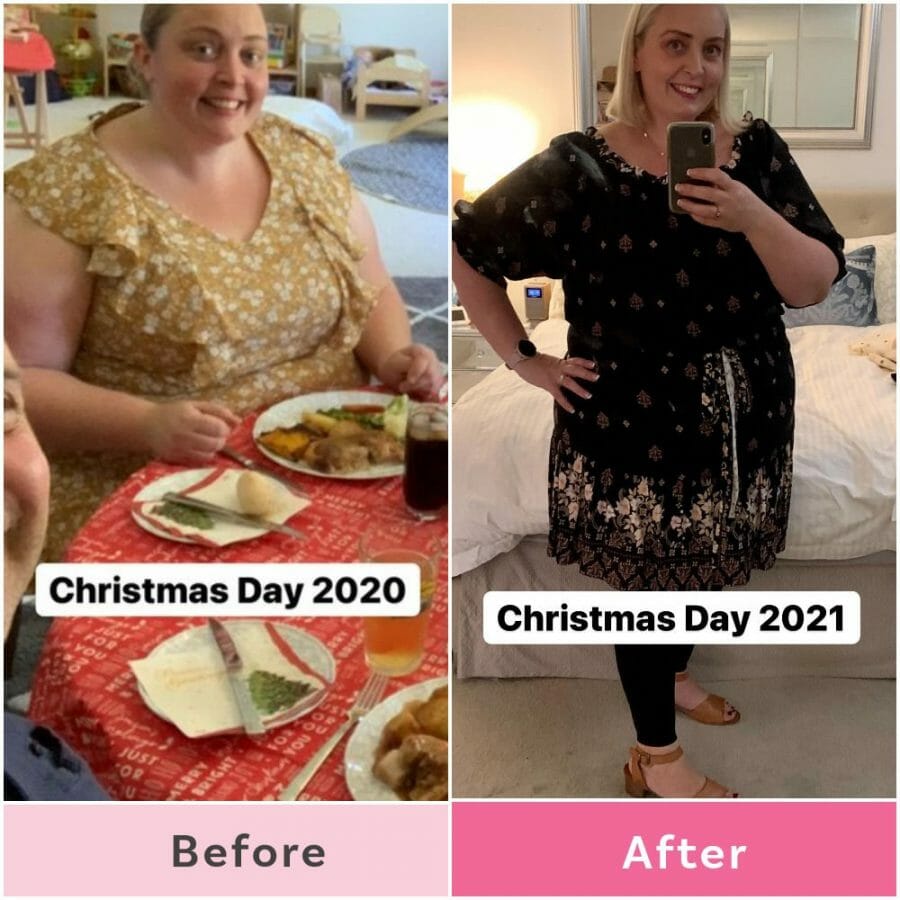 "I went to bed with a full tummy and heart because it was Christmas. I allowed myself some treats but I didn't over indulge.  I felt like today I got the balance right," she says.
"For the first time in years I was excited to do my hair and makeup and get dressed up. I feel like a new me. I am a new me.
"I can't wait for 2022 to continue this Healthy Mummy journey. I go into New Years with no resolutions, but to just keep doing what I am doing."
Amazing transformations, ladies!
Join the 28 Day Weight Loss Challenge TODAY
Did you know the 28 Day Weight Loss Challenge is designed to help mums lose 4-5 kilograms a month WITHOUT avoiding whole food groups, going hungry and rigorous gym workouts?

The 28 Day Weight Loss Challenge is home to 4,000 recipes, 4 weekly meal plans, 350 exercises, workout videos plus 24/7 support.

The 28 Day Weight Loss Challenge is not only a sustainable way to lose weight but is family-friendly, breastfeeding-friendly and can be customised to suit all dietary requirements (for example, gluten-free, vegan, vegetarian etc).

What's more every month on the Challenge is a NEW THEME – meaning 100 new recipes, exercises and meal plans!