These mums share how The Healthy Mummy has also had a positive impact on their families
Making a choice to live a healthier lifestyle will no only benefit you but it was also have a huge positive influence on your family as well.
Not only will they be eating healthier meals you make from the 28 Day Weight Loss Challenge but your new active lifestyle will become the norm in their lives.
You may even feel happier and healthier as a whole family.
How 8 of our lovely mums lost weight and how it had a positive impact on their families….
Louise Basdekis has lost 35kg in just over a year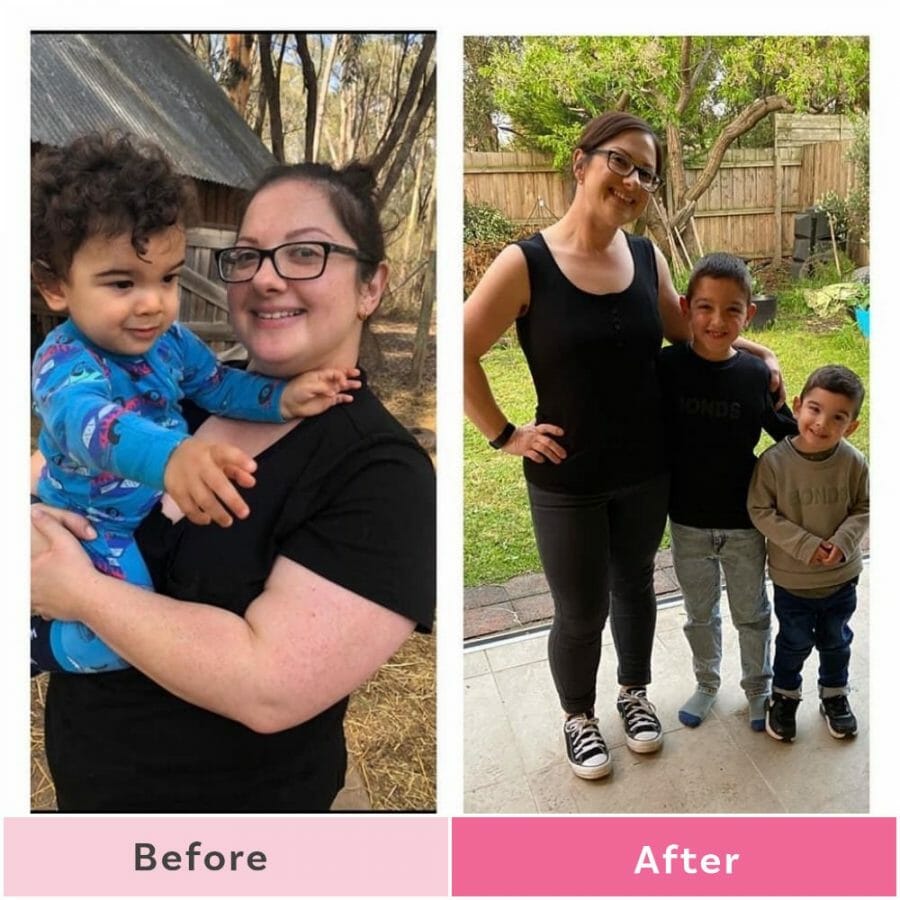 Mum-of-two Louise says The Healthy Mummy has not only helped her lose 35kg but it's also helped her whole family get fit and healthy.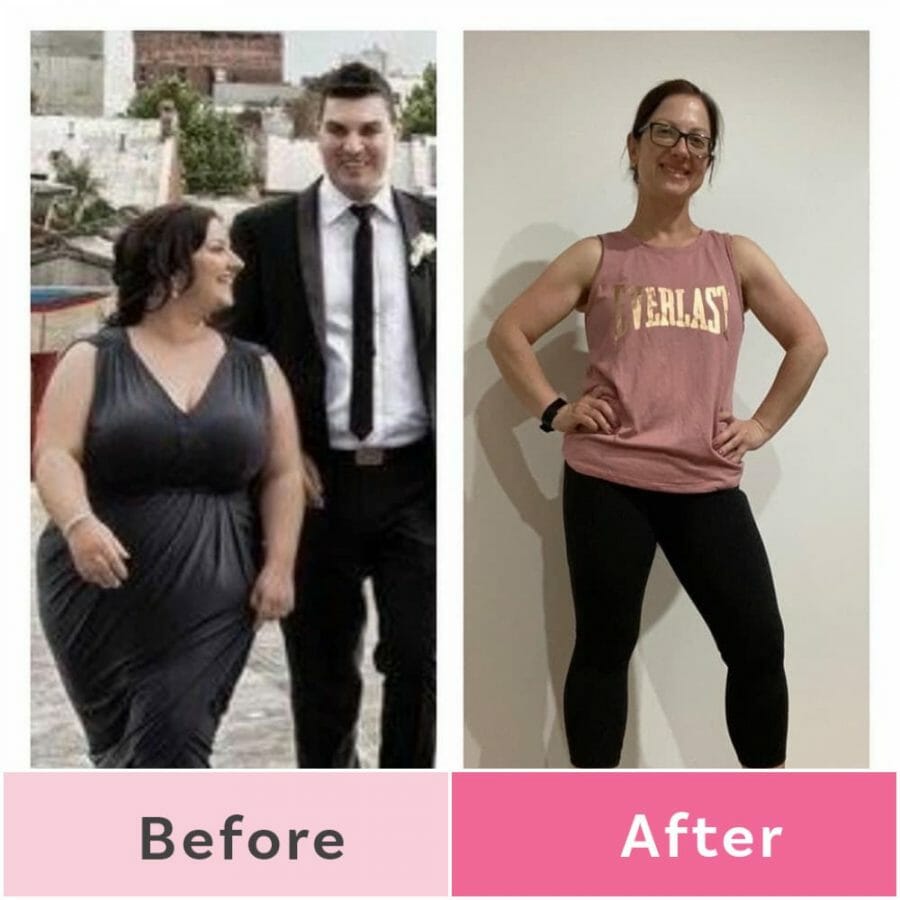 "My husband and kids get to enjoy delicious but healthy meals and snacks with me," she says. "My hubby actually suggested that I double my recipes so he can have them as well.
"He's actually lost 5kgs since eating the same as I do. My kids enjoy helping make the snacks and enjoy eating them too.
"I try and get my kids out for walks and runs as much as I can and they just love how mummy can chase after them and not get tired after one minute anymore.
"I believe that these moments are priceless and I would never have got the chance to make these memories with my kids if it wasn't for The Healthy Mummy."
Eirini Trajcevski has lost 15kg
Eirini says The Healthy Mummy has impacted her family in a positive was for definite.
"Everyone is now involved with meal planning and prepping," she says. "Everyone has their own favourite Healthy Mummy meals and snacks, the kids love helping unpack my smoothie orders and seeing what flavours I'm trying and when I'm exercising the girls join in too, and know all the trainer's from the app!
"Our shopping trolley is always full of fruit and veg and I take every opportunity to hide veggies in our meals, and no one notices! 
"I love that the positive changes that the Healthy Mummy lifestyle has made in my life, is rubbing off on the whole family and especially my children."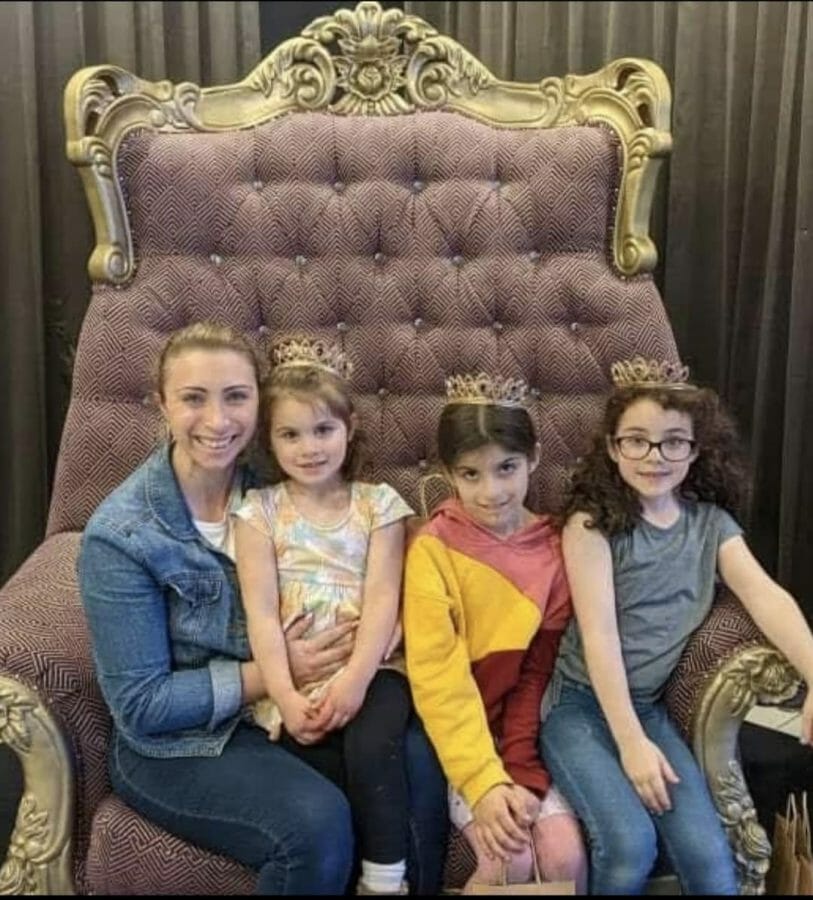 Nikki Myles has lost 30kg in 13 months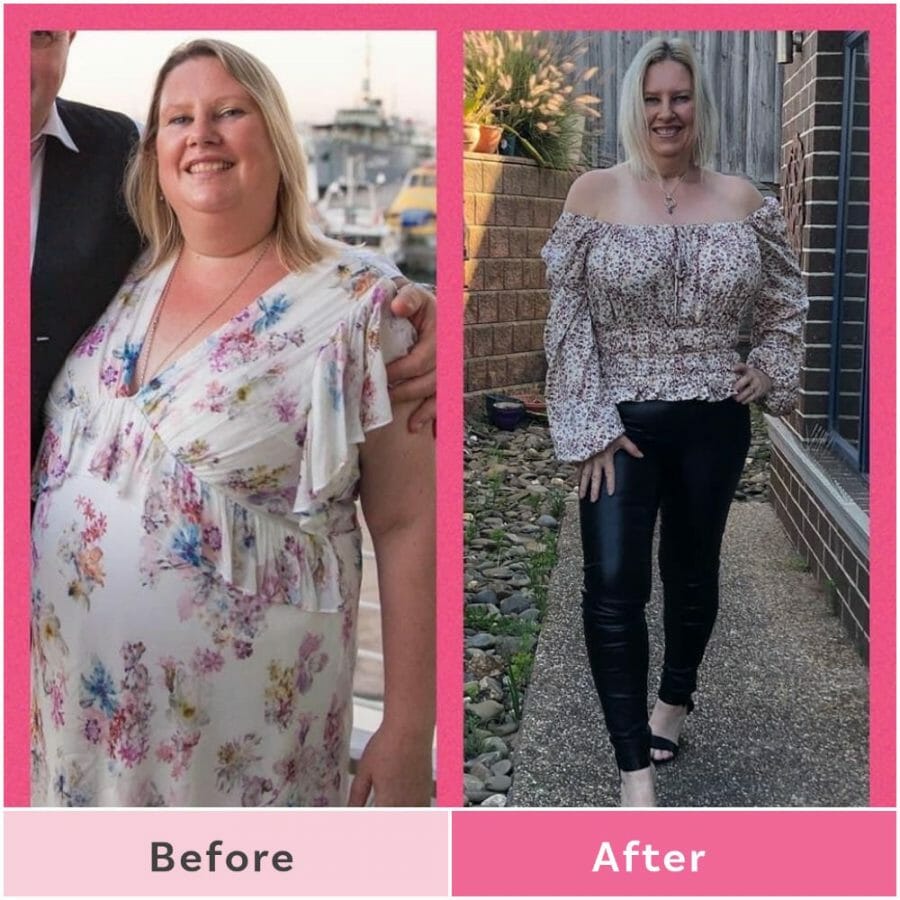 Nikki Myles has lost 30 kilos in 13 months through the 28 Day Weight Loss Challenge and has been maintaining her weight loss for over three years.
"The Healthy Mummy has taught me how to make nutritious and delicious food while saving money at the same time," she says.
"Before, we lived on frozen processed food or takeaway because I thought cooking a decent meal was expensive and took hours in the kitchen.
"I find my kids are willing to try foods that they would never try before so it is also teaching them how they can cook later on in life."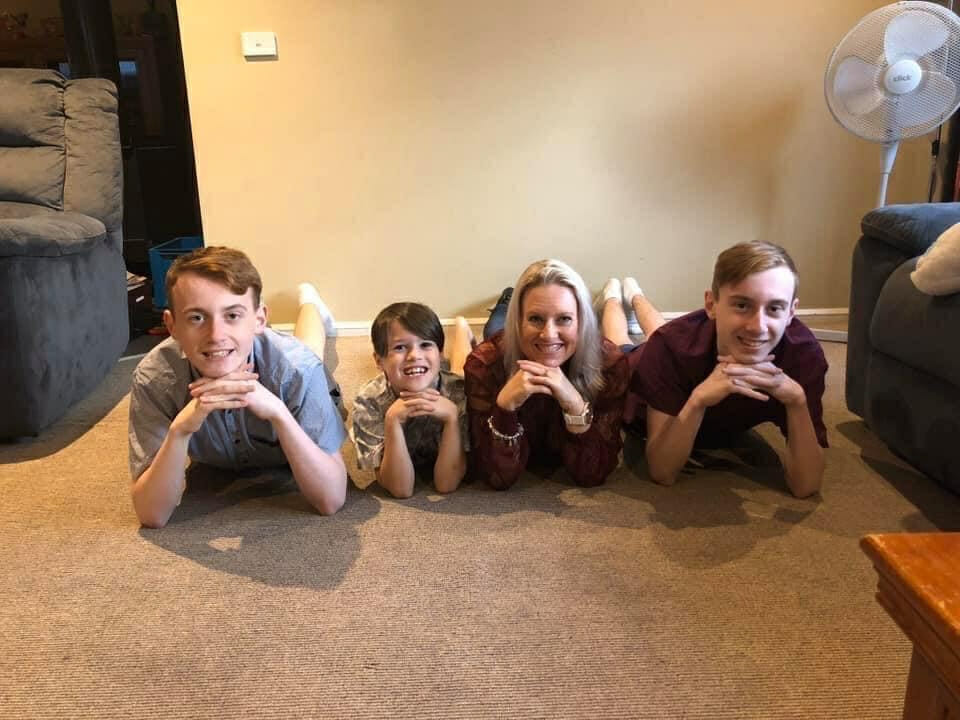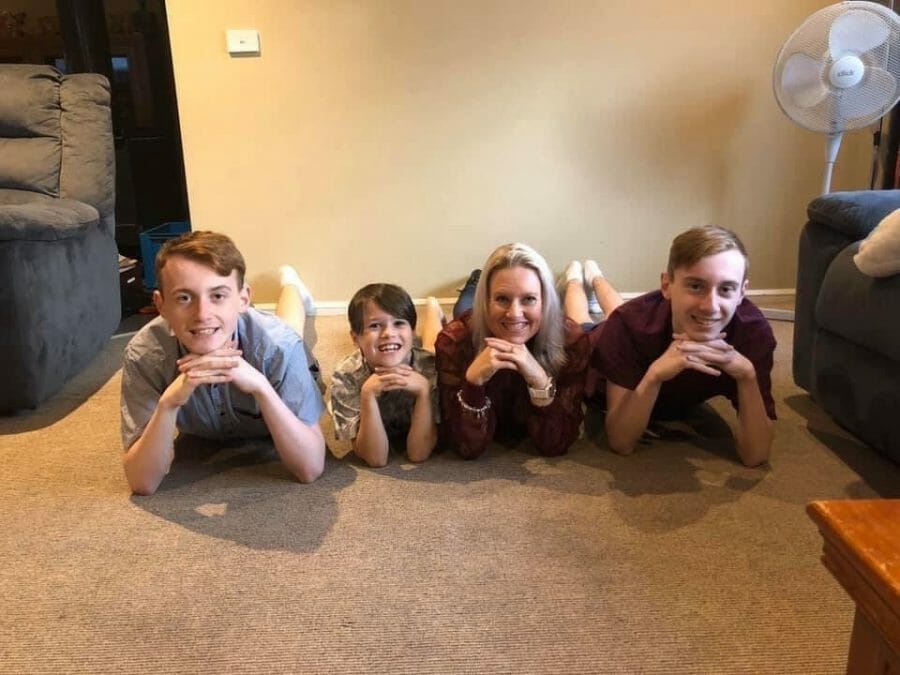 Fi Redding has lost 34kg in 14 months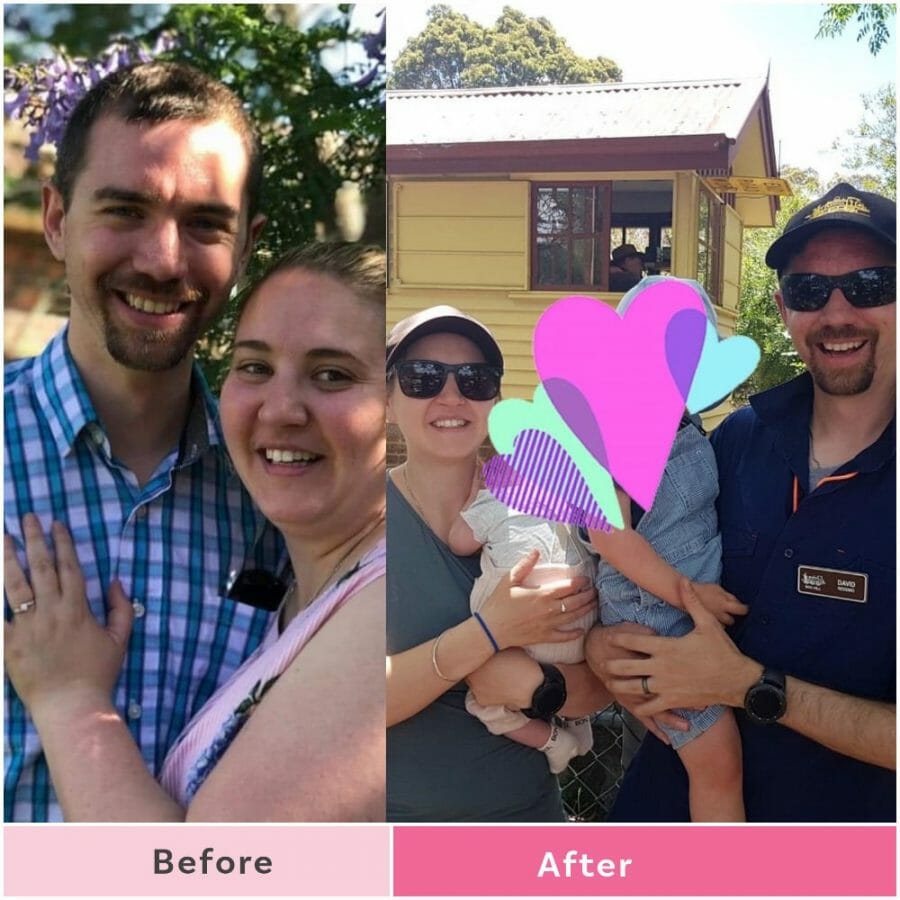 Fi is currently on her second Healthy Mummy journey and has lost 34kg in 14 months.
"It has helped my family is a few ways. Firstly we are saving money which is great with me not currently working," she says.
"We are now a active family and love being outdoors together walking or running in playground together.
"I feel it has bought us together and being a closer family doing this activities together and getting active."
Cassie Krawczyk has lost 43kg in two years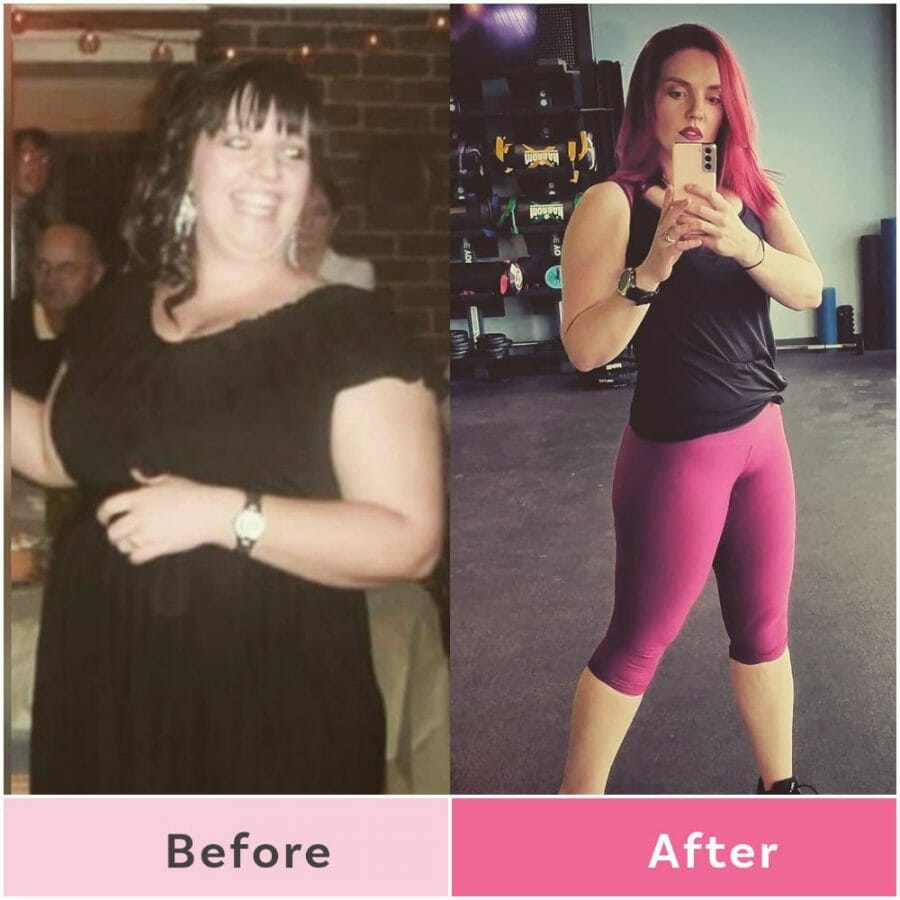 Cassie has lost 43kg lost in two years and has maintained it for four.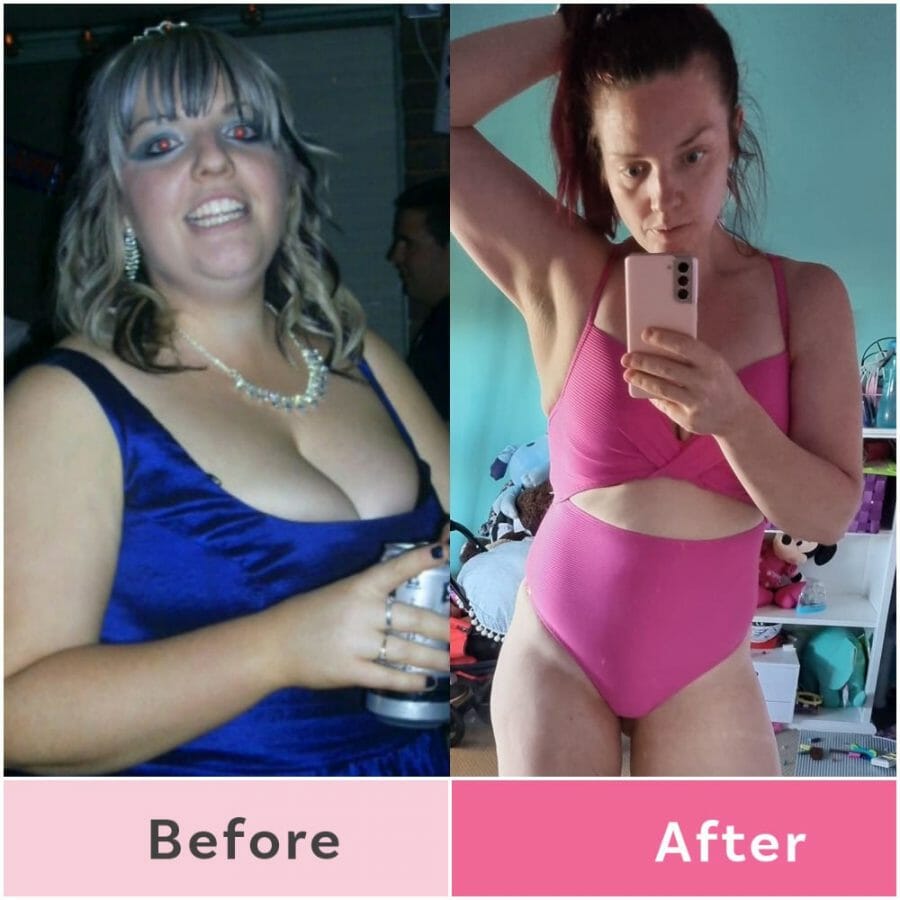 "The Healthy Mummy has absolutely changed our lives. Before starting I was unable to live life to the fullest," she says.
"I enjoy time with my children and lacked so much confidence. Since joining and losing weight, I am now able to enjoy experiences along side my children. Something I never thought could be possible before.
"I have so much more confidence which reflects on my children's attitude towards their own bodies."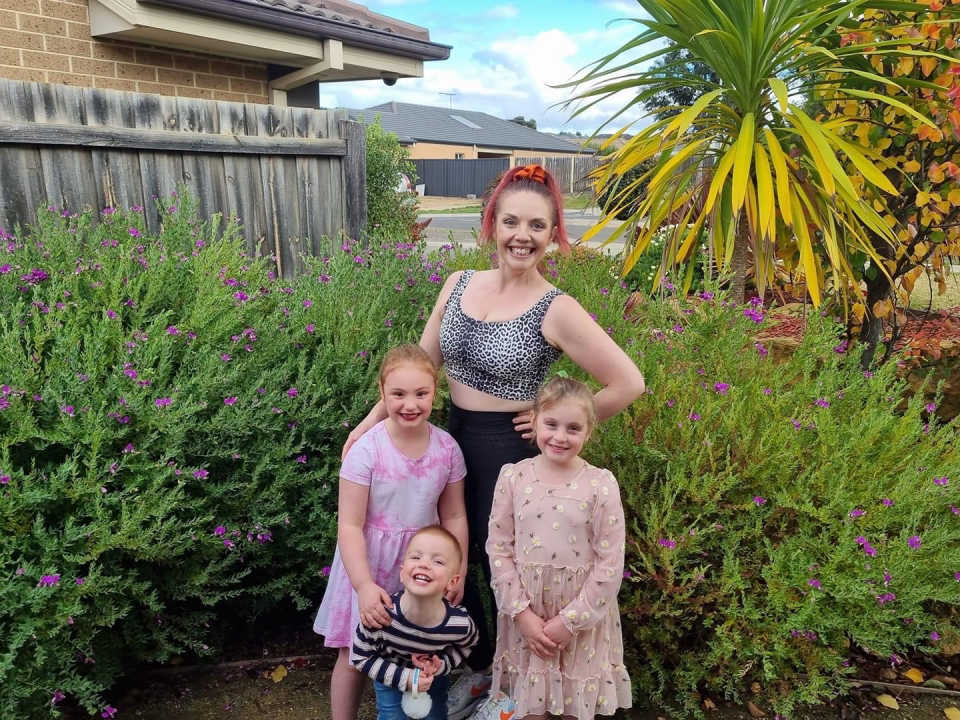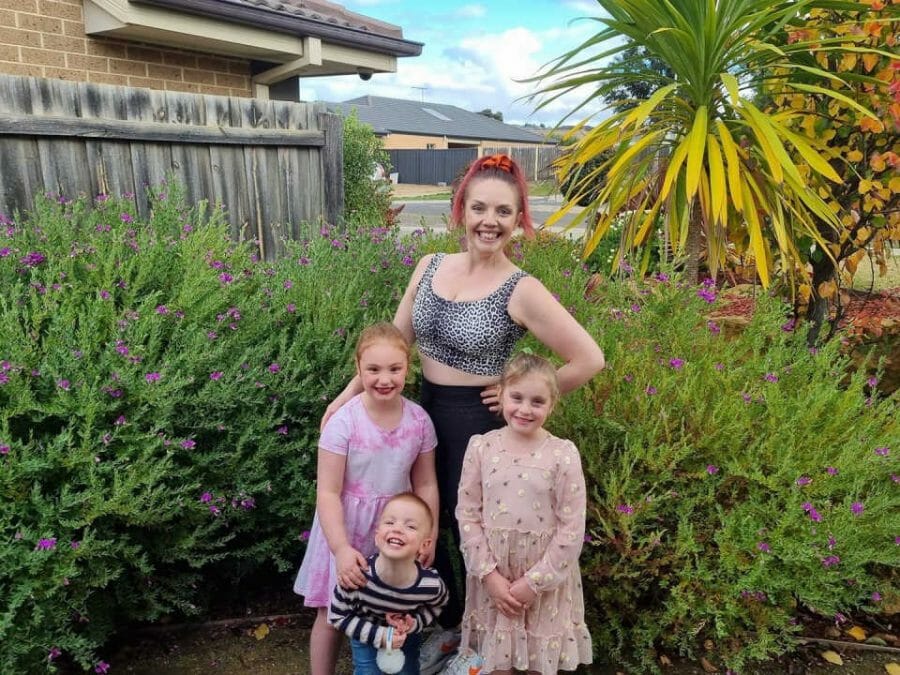 Tegan Palmer has lost 30kg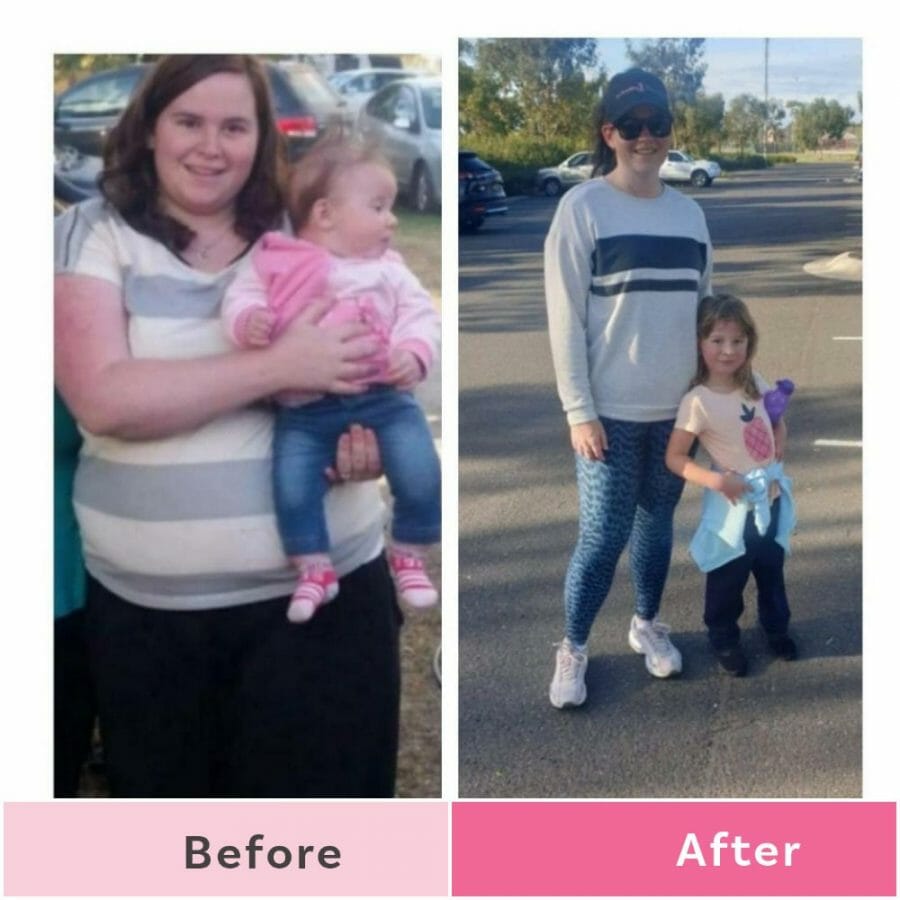 Tegan says, "The Healthy Mummy has definitely helped me in so many positive ways.
"Not just with weight loss but with medical conditions and getting my family active and involved. I joined in October 2017.
"I started at 102kgs and in 18 months of following the app workouts, having smoothies and using the recipes I managed to loose 30kgs.
"I became a fitter, healthier and much happier and confident person. I no longer sat on the sidelines but joined in and was involved in physical activity with my kids and never got exhausted doing so anymore."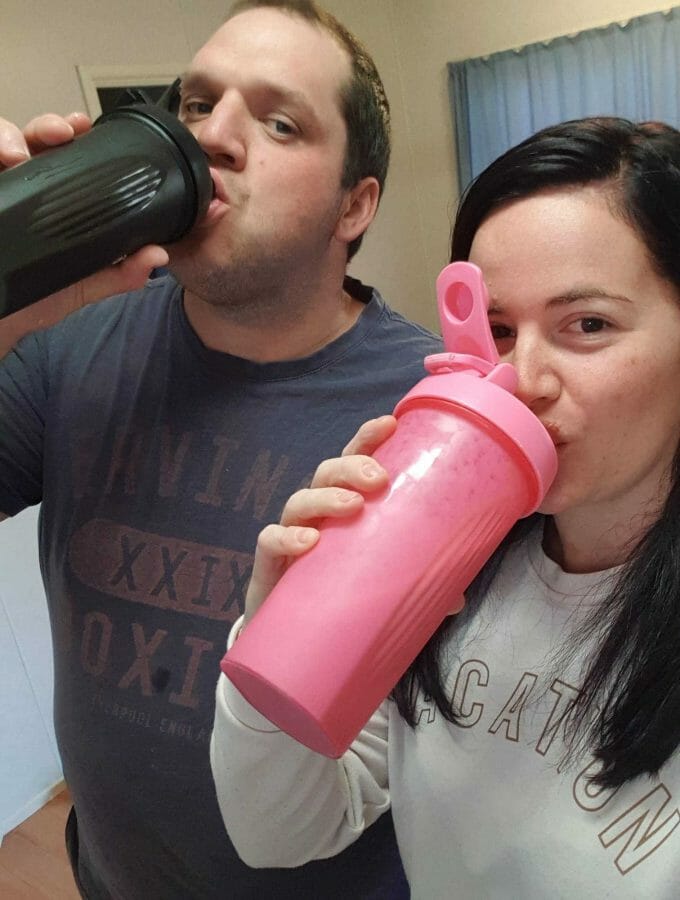 "I love that I can run around with them and enjoy spending quality time with with without having to rest, catch my breath and feel tired after it. 
"My husband has seen how much success I was having and also jumped on board the weight loss train and made healthy lifestyle changes with me and started having The Healthy Man smoothies.
"He had great success using them and lost 6kgs in his first 5 weeks. It is amazing having someone who is doing it along side you because it helped keep each other accountable and we could encourage each other along the way."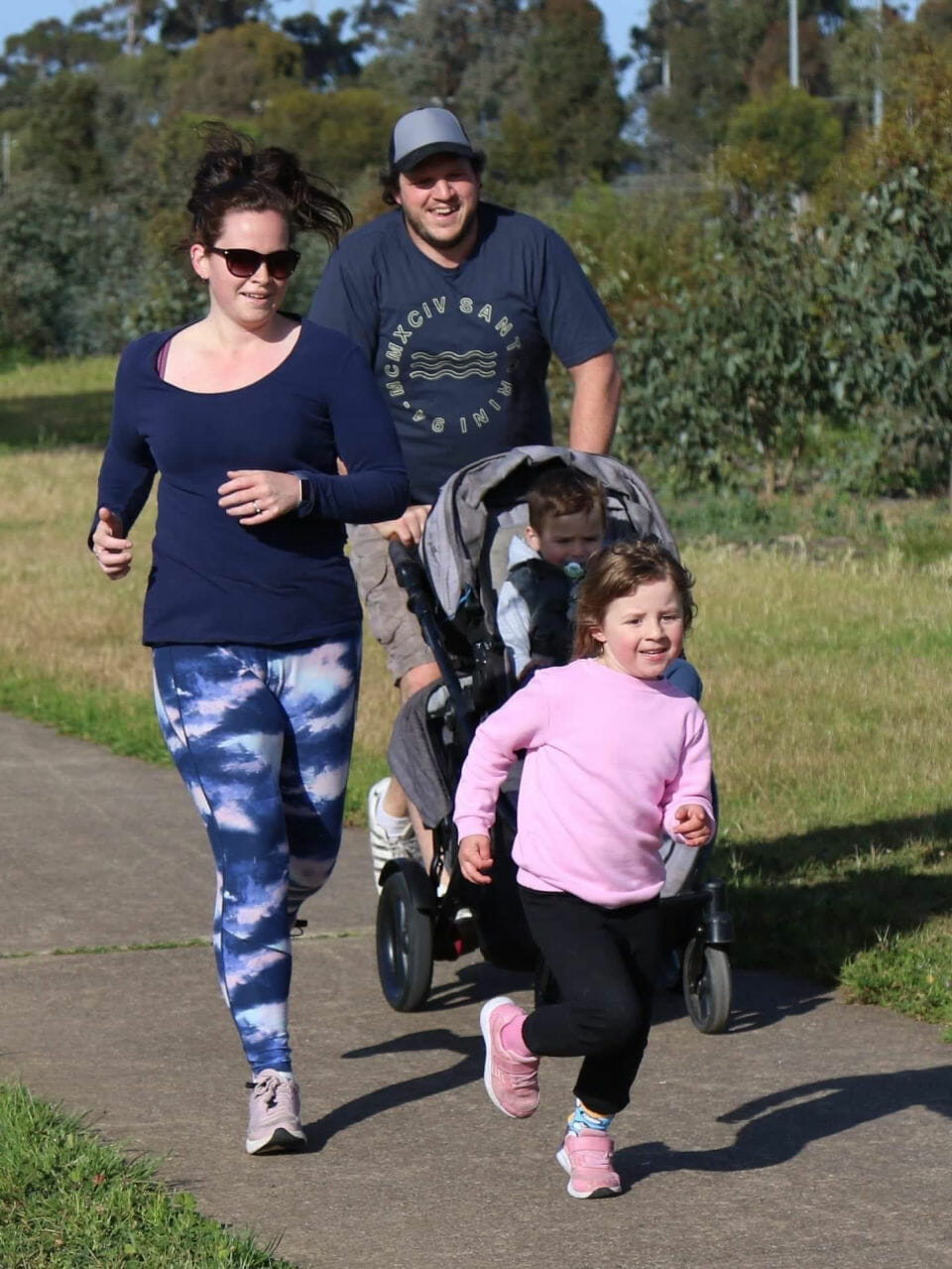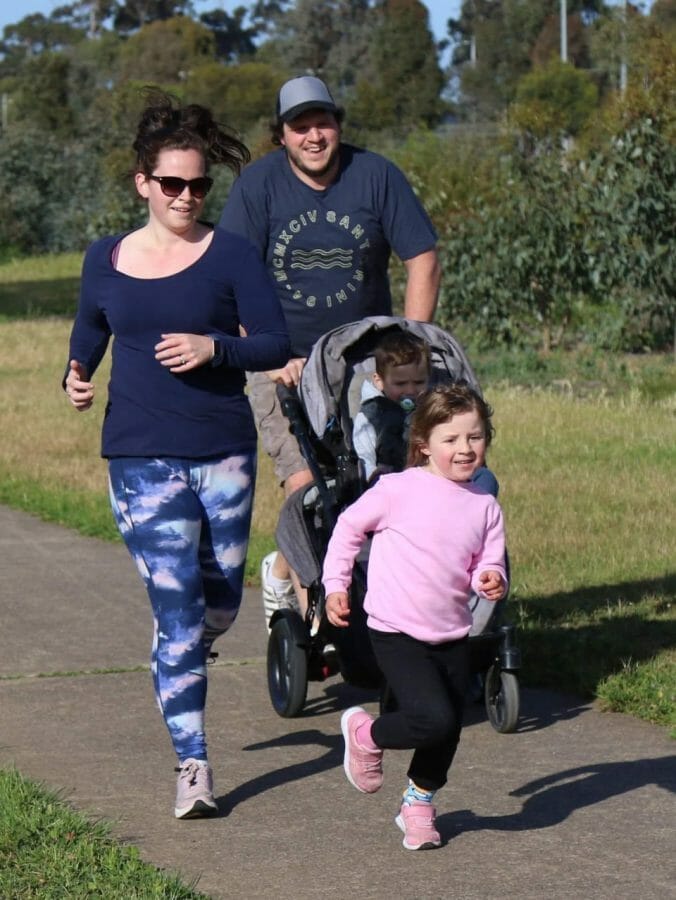 Tegan says they started going to their local park run on a Saturday morning together with friends and her daughter absolutely loved it.
"She would run or walk along side us, she would get so excited to be going knowing that we could all do it together," she says.
"She would also come out into the garage with me and do workouts and now that she has gotten older is really starting to take on board what healthy foods and meals are and is really interested in what foods are good for her to grow and what foods aren't so good. 
"My husband and I both went from breakfast and meal skippers to having smoothies and smaller portions of food, we have Healthy Mummy snacks and use the meal planner and recipes for dinners every night."
Chelsea Dickson has lost 60kg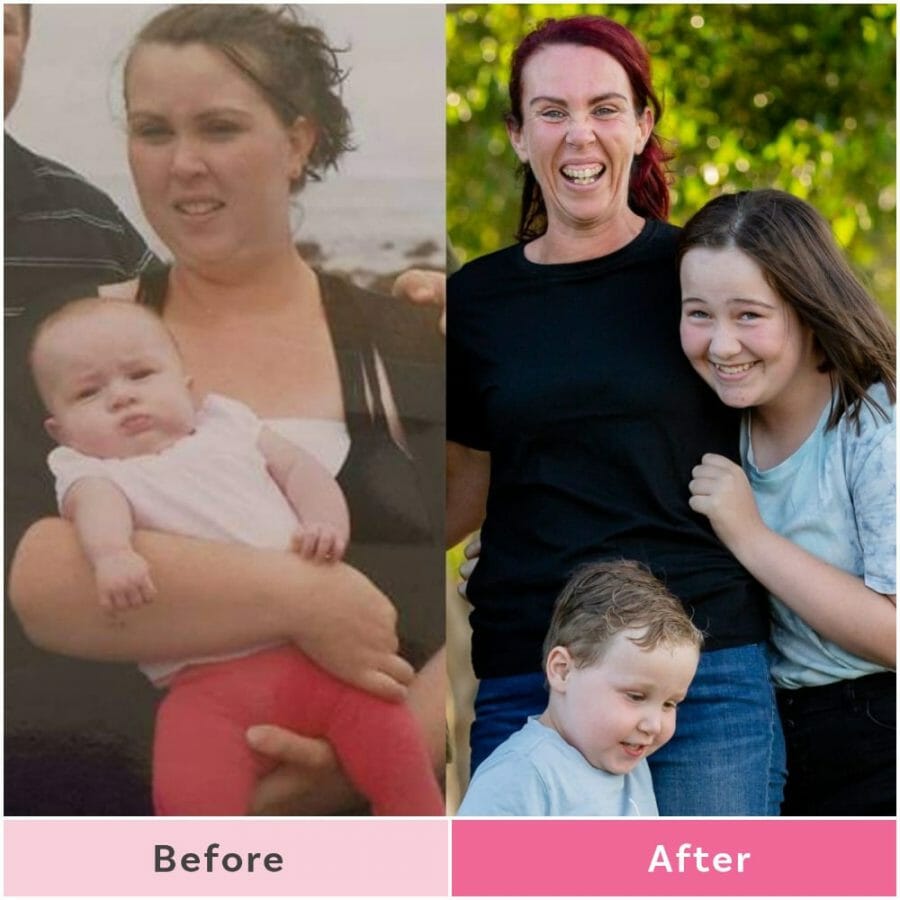 Chelsea says, "It took me 14 months following challenge after challenge to lose the weight adjusting my BMR to maintaining for the last 19 months living a healthy balanced lifestyle.  
"Healthy Mummy has changed my family's lives from myself being a couch mum and always feeding my face to changing and introducing new foods to the house hold made dinner time more appealing."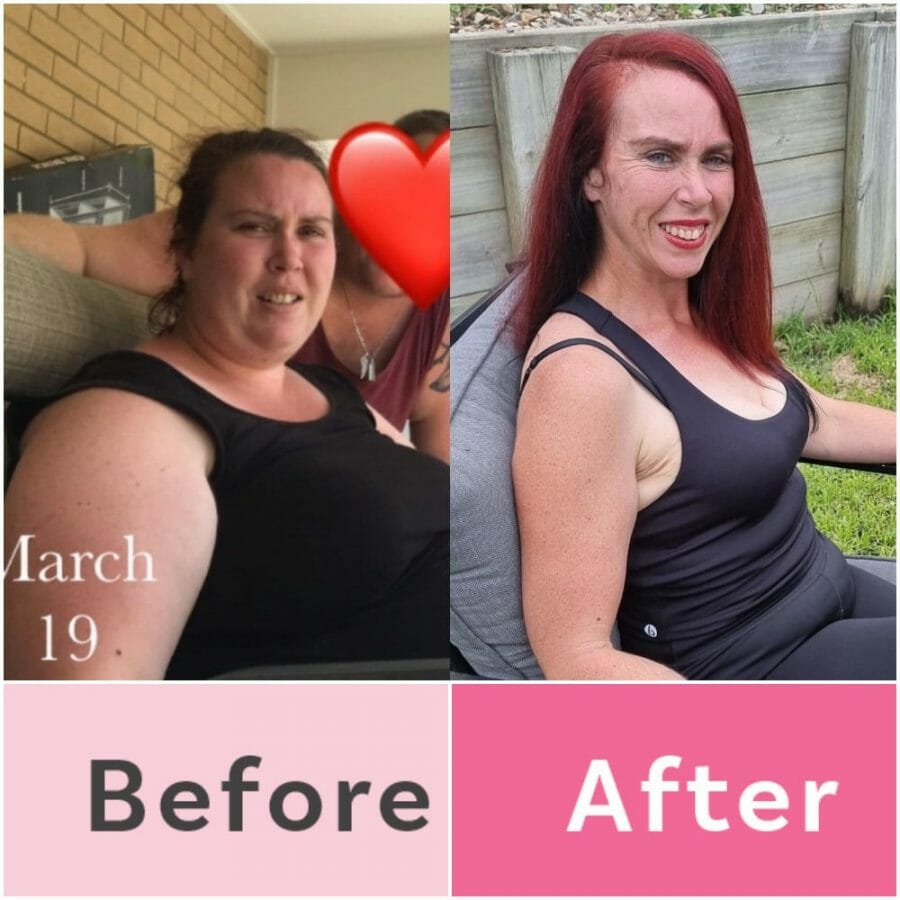 "We have been on family holidays, which we didn't really do previously and it was never fun now they look forwards to holidays, we go out for dinner, we go to the beach and enjoy sometimes foods together.
"My partner has lost 20kgs using the The Healthy Man smoothies which reduced his type 2 diabetes to controlled through diet, no more high cholesterol and he is feeling fitter everyday.
"It changed my family as we became for bonded we can actually do things we can keep up with our children."
Gemma Corey has lost 25kg in two years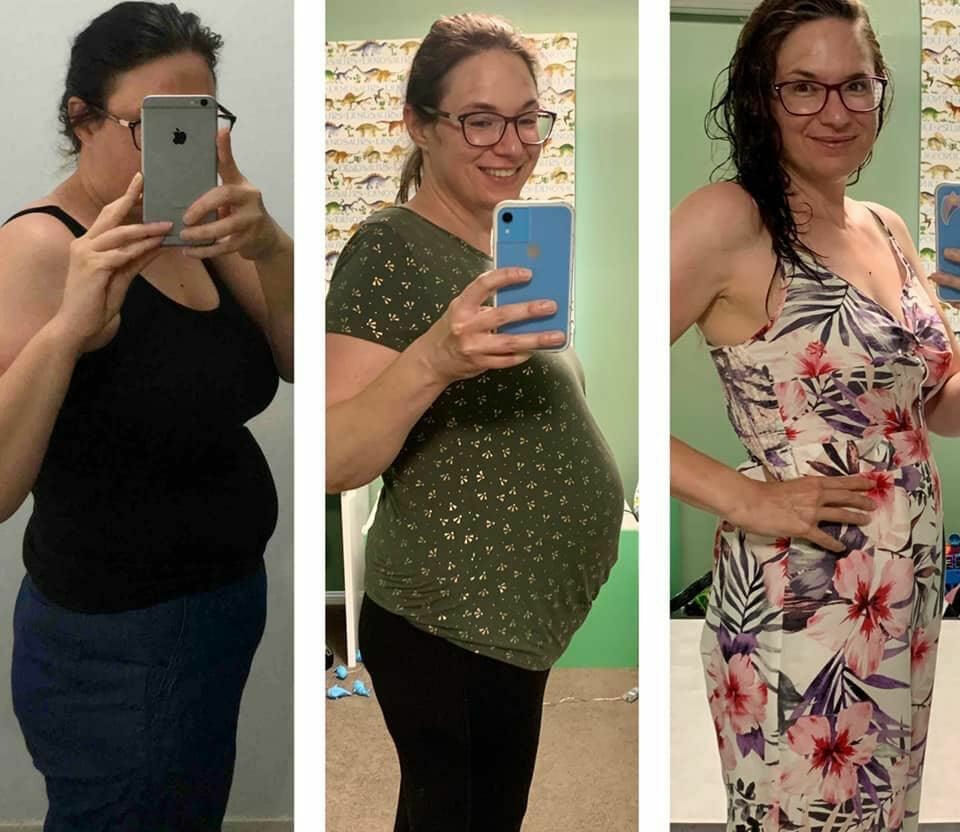 Gemma says The Healthy Mummy has definitely impacted her family in a positive way!
"I am proudest of the impact it has had on my kids! Meal planning and prepping has made a huge difference to our dinner time panic and stress," she says.
"Even when I have to get dinner on the table very quickly, I know what meal we are having and already have the ingredients mostly prepped. 
"We are also enjoying healthier versions of our family favourites – chicken schnitzel, burgers and hot dogs. We get to enjoy the same meal together as a family rather than me cooking different dishes because I am 'on a diet'."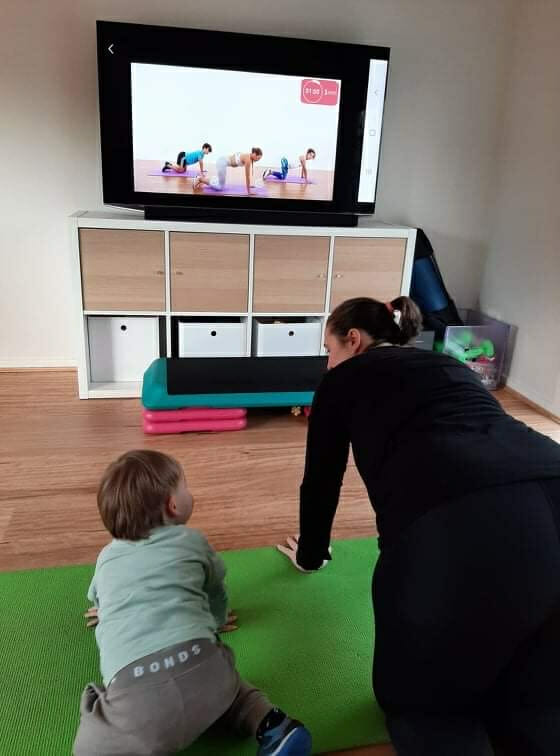 What's more, Gemma says her kids lunchboxes are much healthier as they are full of Healthy Mummy treats like Mint Bubble Crunch, Healthy Chocolate Brownies and Chocolate Chip Cookie Tart rather than pre-packaged sugary snack foods filled with hidden nasties. 
"My kids encourage me to do my workout! They understand that to be fit and healthy we need to set aside time to exercise! They are my biggest cheer squad and don't let me make any excuses! They give regular reminders to make sure I get my workouts done," she says.
"Overall, the best result is that my kids are just watching me live a healthier lifestyle. They don't see me being 'on a diet' eating differently to everyone else.
"They also don't hear me talk negatively about my body. I don't tolerate them speaking negatively about their own or anyone else's body too. My kids see me celebrate the achievements my body can do and focusing in the positives!"
Join the 28 Day Weight Loss Challenge TODAY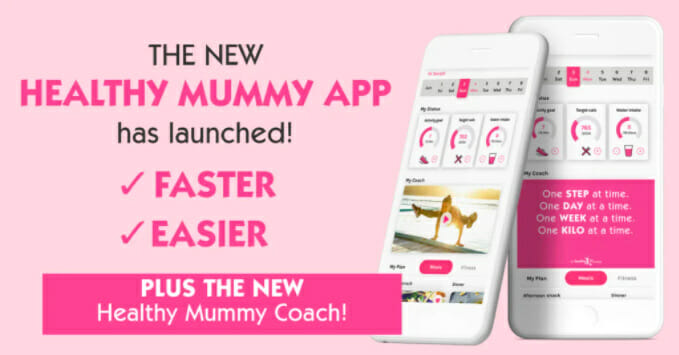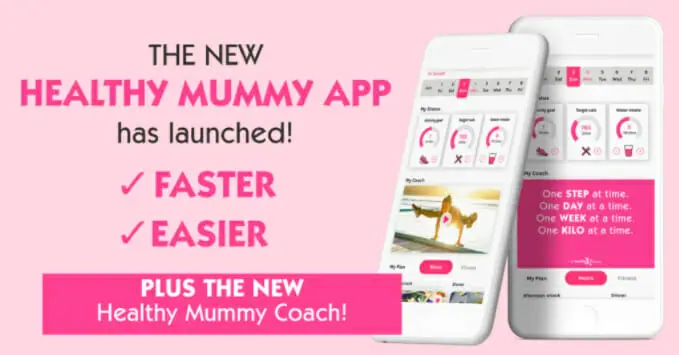 Want to shift your baby weight but feel like you have NO TIME in your day to exercise and eat healthily? That's where the Healthy Mummy's 28 Day Weight Loss Challenge can help.

Our Challenge entails: 
Fully Guided Daily Fitness Program with over 500 Workout Videos – NO equipment needed on 80% of workouts
Over 500 workout AT HOME videos. Chose from Boxing, HIIT, Tabata, Yoga, Dance, Post Baby, Weights, Baby Wearing, Strength, Advanced Fitness, No equipment AND MORE!
Weekly nutritionist developed, fully customisable, family friendly meal plans
Over 5,000 easy and budget friendly recipes at your fingertips
Daily motivation and support from MyCoach and MindPower features
24/7 support from our private support groups
NEW Wellbeing section with Self Care videos, Mental Wellbeing Videos, Meditations and Podcasts