These 6 incredible Mums have lost 137 kilos between them and share their AMAZING results!
We love celebrating the successes of all our Healthy Mummy Mums in the community who are smashing their weight loss goals!  By following The Healthy Mummy lifestyle on the 28 Day Weight Loss Challenge, these 6 mums prove what can be achieved with determination, persistence and support.
These inspiring mums are all loving the benefits of their weight loss, not just how they look but more importantly how they feel.
Check out some of these mums and their transformations below…

How these mums shed the extra weight they were carrying
Lina Adams has lost 29 kilos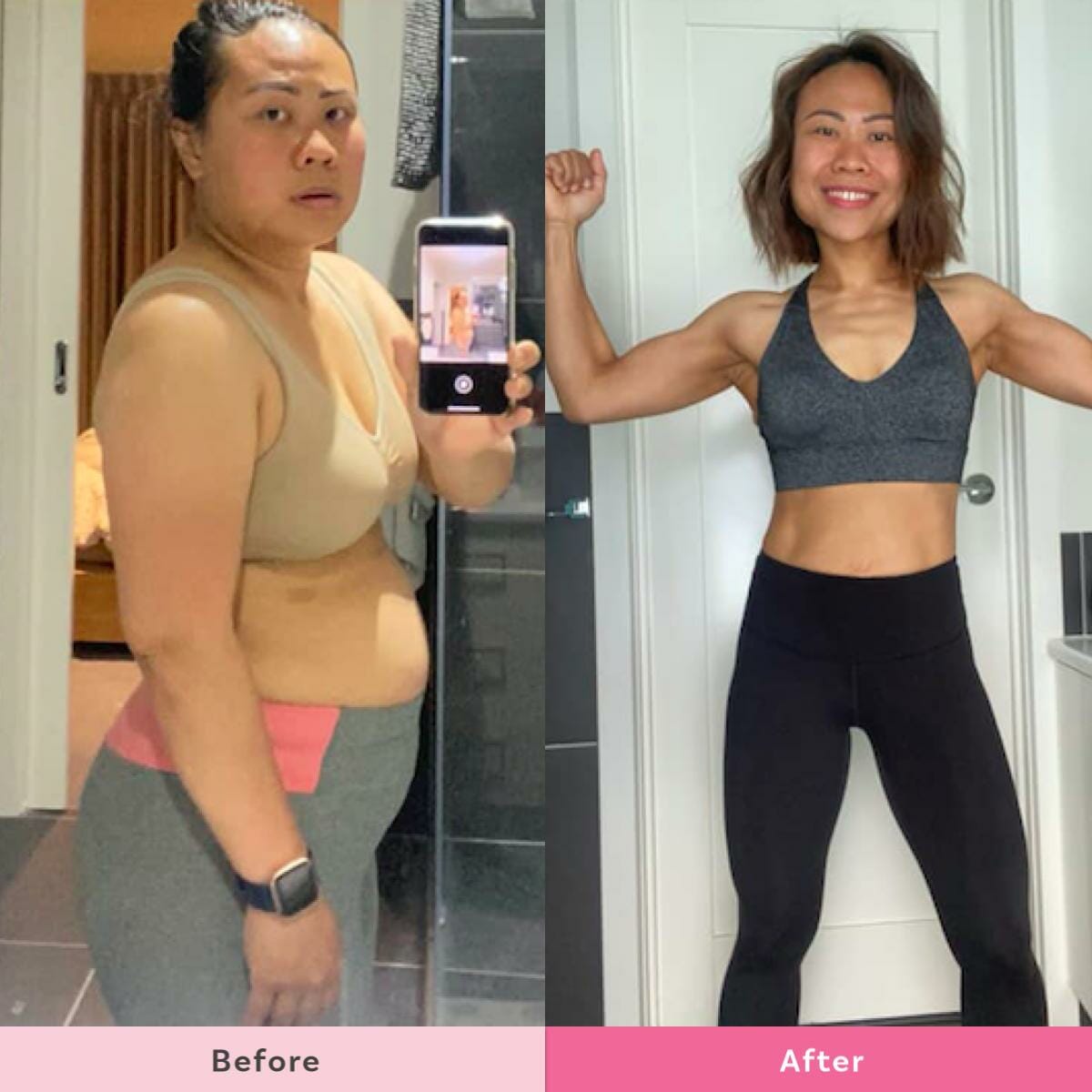 Lina says "I've been following The Healthy Mummy for 1 year and I've lost 29 kg. From 82.8 kg to 53.6 kg and down from size 14 to size 6. From feeling tired almost everyday to feeling full of energy.
For me The Healthy Mummy is a lifestyle not a diet, I live with it everyday.
One year and still going strong with The Healthy Mummy!"
Chloe Anne has lost 20 kilos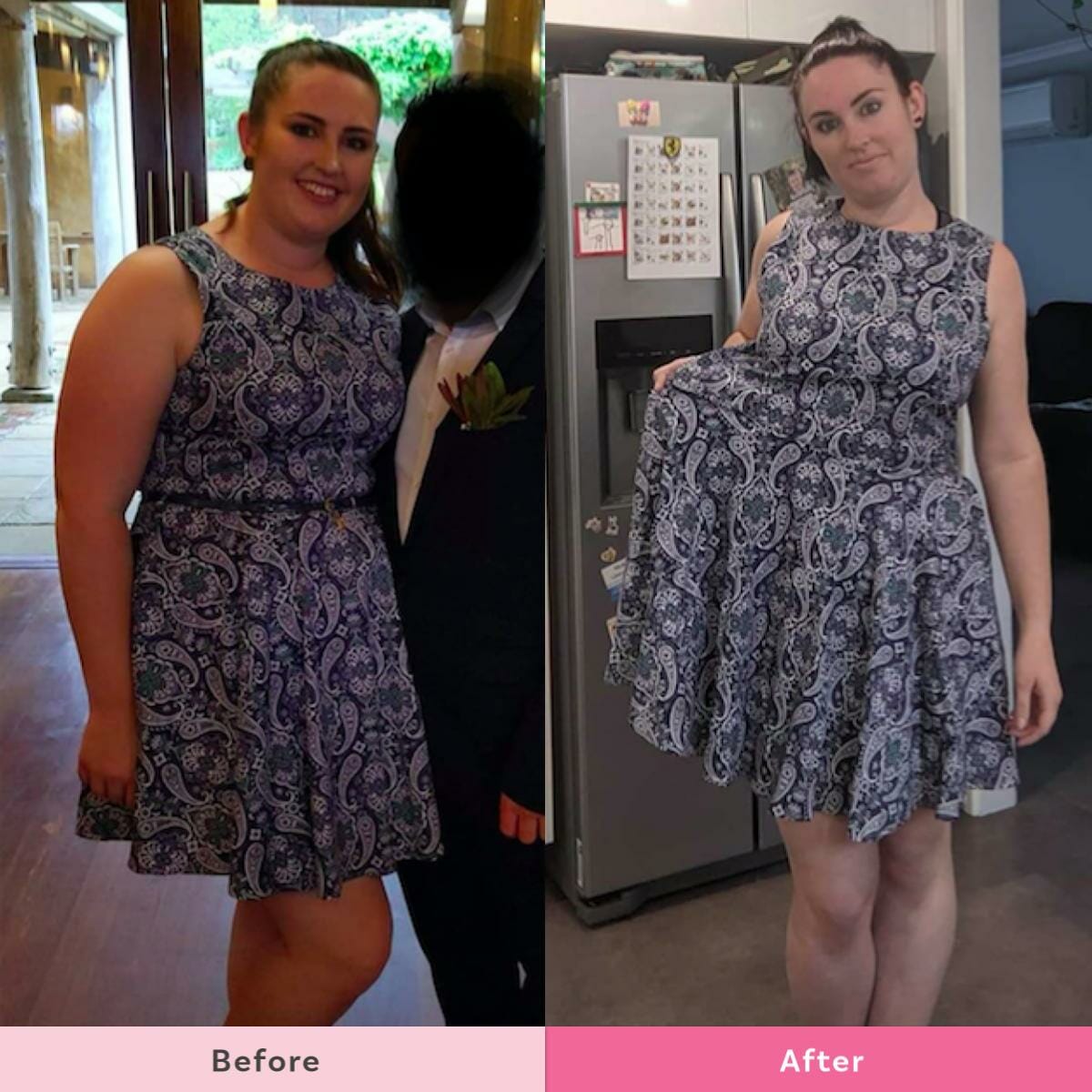 Chloe says  "I don't normally share this kind of thing but I'm bloody proud of myself! These photos don't just show the 20kgs and several dress sizes I've lost in the last 10 months, but they represent a complete change in mindset. I'm back to looking after myself and achieving my fitness goals. And I'm doing it all for ME. I'm more than just a Mum and it feels bloody brilliant!"
Kylie Melville O'Connell has lost 11 kilos in 3 months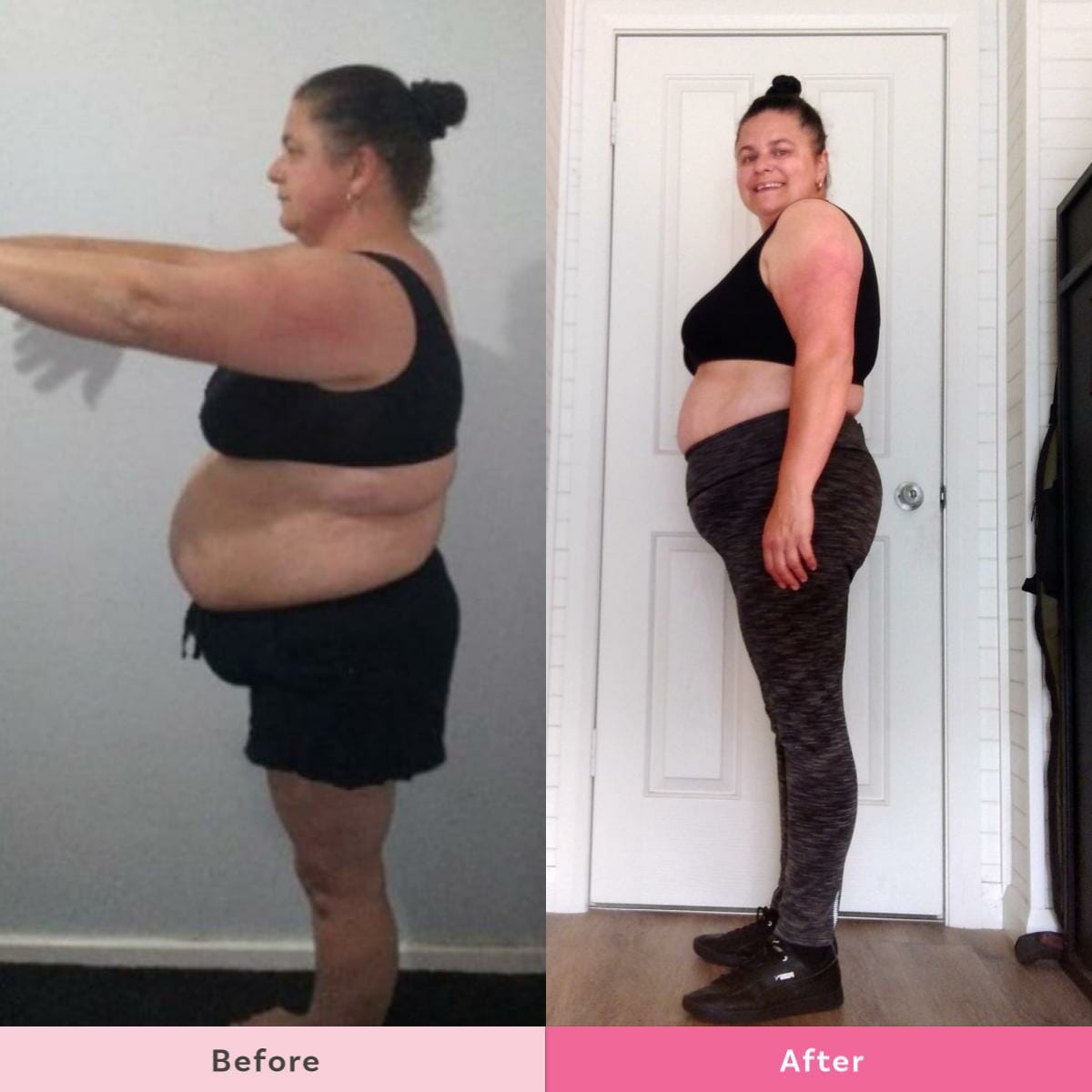 Kylie says "My journey started just over 3 months ago & I have lost 11kg and 60cm from all over.
Signing up with Healthy Mummy was the best decision I've made for myself in a long time, I love my new lifestyle and I have so much more energy and feel great!!"
Amanda Grace has lost 36 kilos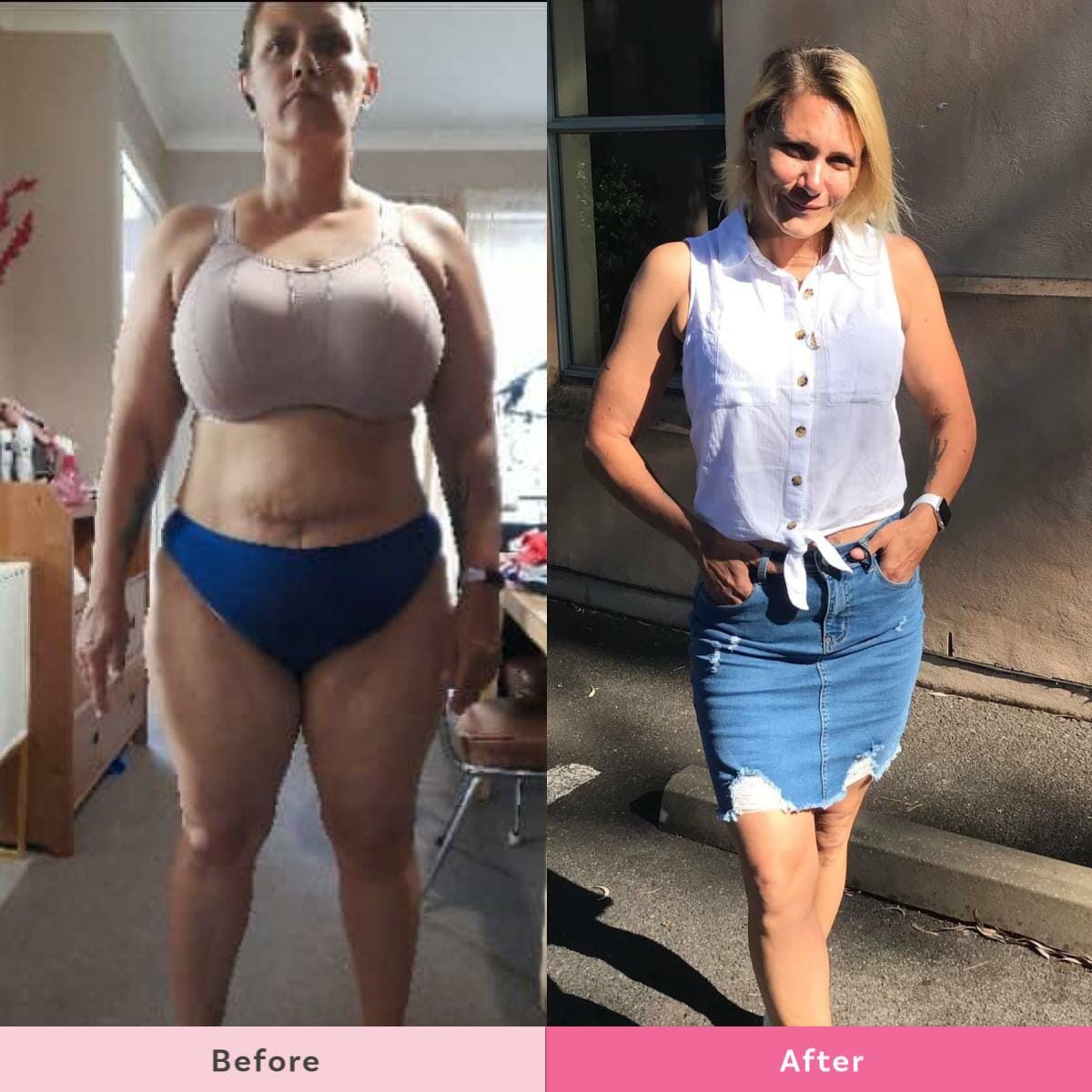 Amanda says "Flashing back to the start of my fantastic healthy mummy journey 36kg lost in between these photos.
And so many benefits I'm active ,happy ,healthy, motivated and loving the skin I'm in .My mindset growth is my biggest nsv to date.
My family even benefits from the Healthy Mummy lifestyle too from joining me in the exercises off the app to helping with food choices. They love the fact I've turned my health around for the better .
I'm a Healthy Mummy for life"
Samantha Santos has lost 17 kilos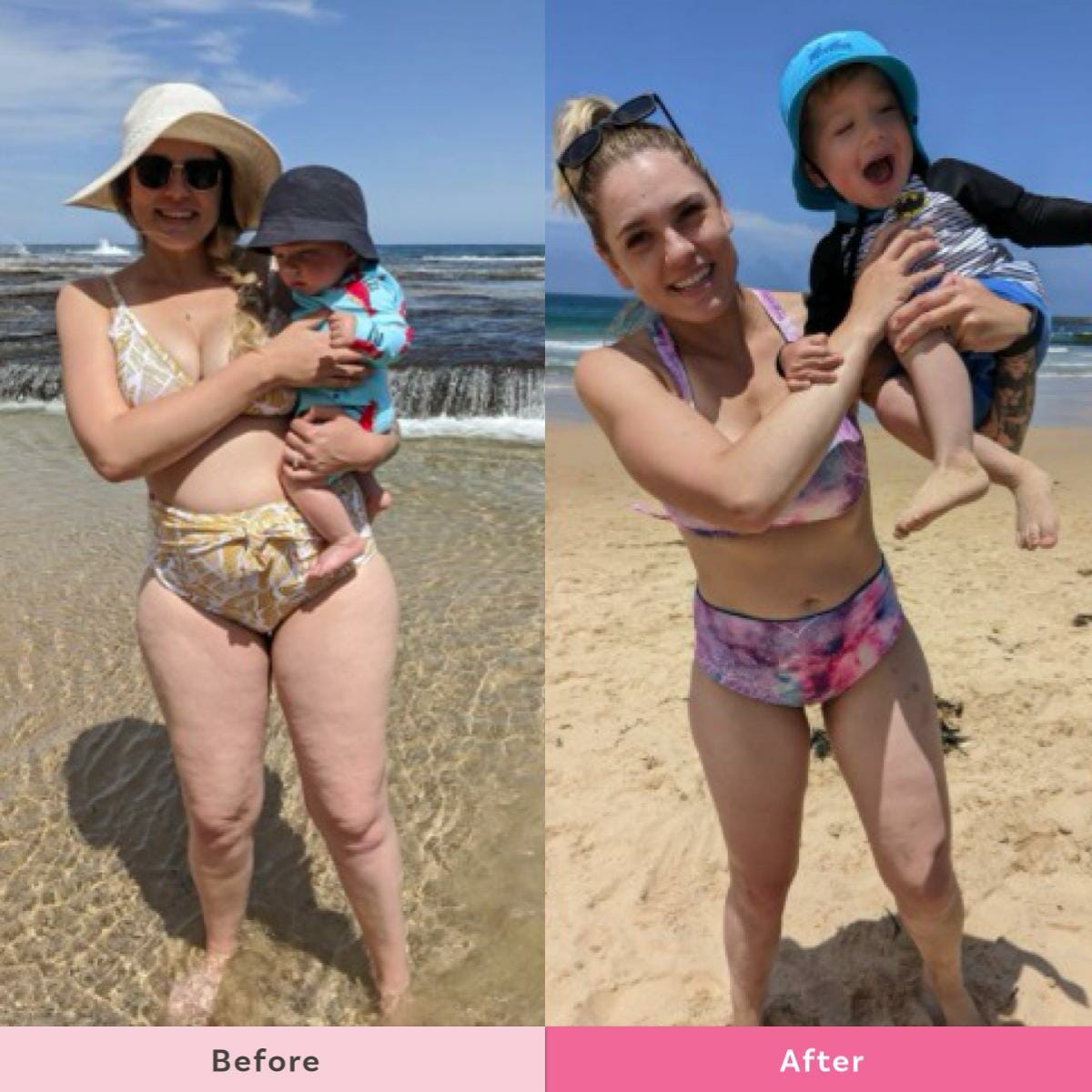 Samantha says "Lifetime member of The Healthy Mummy since the end of May 2021 till Present. 17kgs down and at the halfway mark of my goal weight."
Belinda Gray  has lost 24 kilos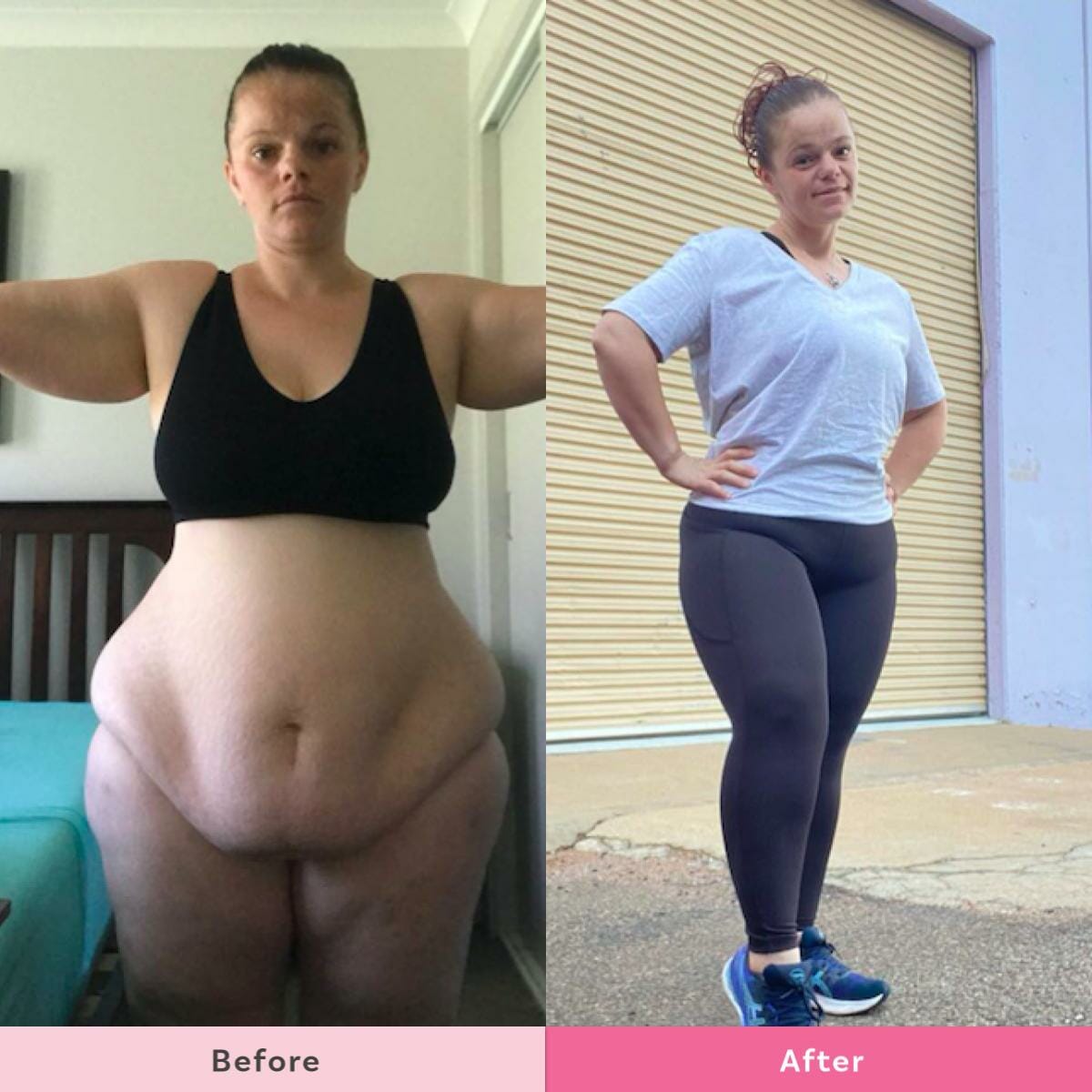 Belinda says "Then: 100 kilos Now: 75.9 kilos
From 100 kilos, depressed, a range of health issues and someone who had no confidence at all to a woman who has given it her all to change physically and mentally. The knowledge I've learned along the way is what has helped change from who I was. 75.9kgs, a complete new outlook on life and how I live it. Nothing is impossible if your persistent, dedicated and you have the patience."
Are you ready to kick-start your weight loss?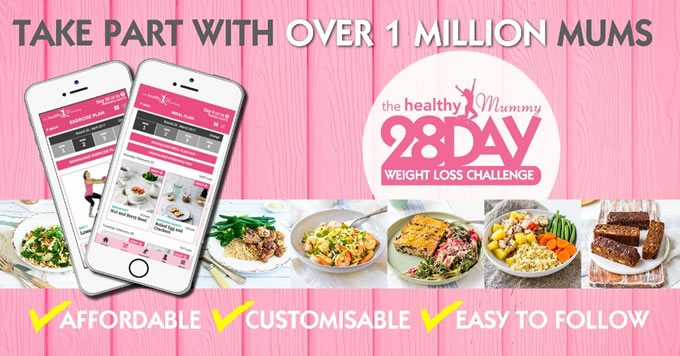 Want to shift your weight but feel like you have NO TIME in your day to exercise and eat healthily?

That's where the Healthy Mummy's 28 Day Weight Loss Challenge can help.

What do you get? You get access to:
28 days of at home exercise routines (no gym needed) – with video instruction
Customisable and breastfeeding friendly meal plans
Time-efficient exercises for busy mums – under 30 mins
Challenge combines Pilates exercises with interval and circuit training (HIIT)
Suitable for basic to advanced fitness levels.
Home to thousands of EASY-TO-MAKE recipes.
Find out more about joining the 28 Day Weight Loss Challenge.