New FODMAP Meal Plan introduced on Healthy Mummy App!
The Healthy Mummy has introduced a new low FODMAP meal plan option that customers can now choose to follow as part of our 28 Day Weight Loss Challenge.
The Healthy Mummy has introduced a new low FODMAP diet meal plan option that customers can now choose to follow as part of our 28 Day Weight Loss Challenge.
A FODMAP diet can help manage the symptoms of medically diagnosed irritable bowel syndrome (IBS). With symptoms like tummy pain, wind, bloating diarrhea, constipation or both, IBS is a very common gut problem that affects up to 1 in 5 Australias. It's twice as common in women as it is in men.
Find out more about FODMAPS below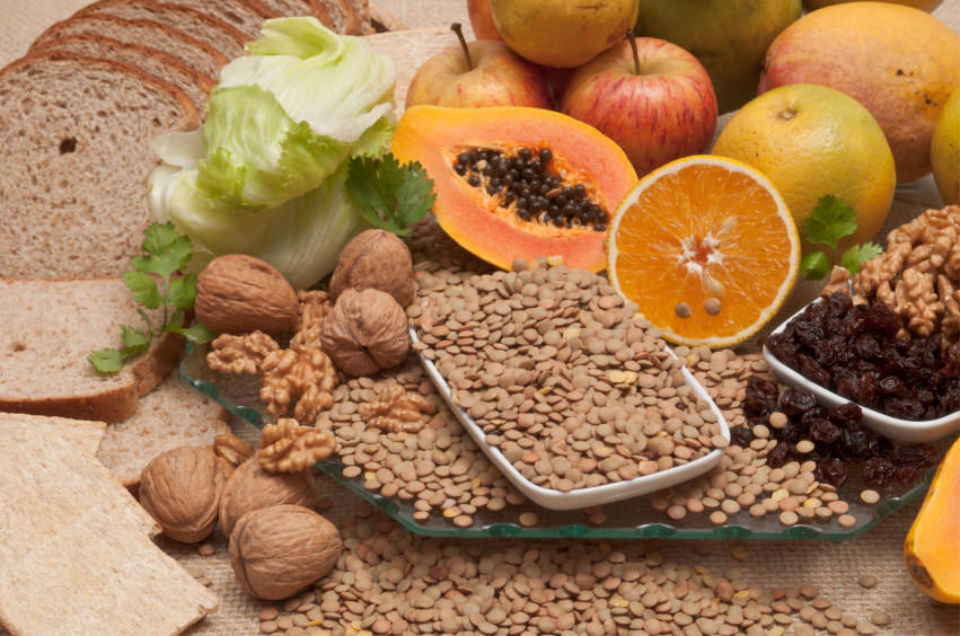 What are FODMAPS?
FODMAP stands for "Fermentable Oligosaccharides, Disaccharides, Monosaccharides And Polyols". These are fermentable short-chain carbohydrates that can be difficult for the small intestine to absorb. They can cause liquid in the bowel and more gas which can lead to bloating pain and diarrhea.
People suffering from IBS are particularly sensitive to FODMAPS, and by reducing the amount of FODMAPS in the diet, can reduce the symptoms of IBS and other common digestive disorders.
Healthy Mummy nutritionist Cheree Sheldon says, "People often discover the low fodmap diet meal plan after looking online for help with their gut symptoms, or they are recommended to use it from a nutritionist or dietitian."
Common Foods high in FODMAPS
Fructose,  a sugar found in fruits like apples, cherries, canned fruit, dates, figs, pears, peaches, watermelon, as well as in honey and corn syrup.
Vegetables like asparagus, broccoli, beetroot, brussels sprouts, cabbage, cauliflower, garlic, fennel, leeks, mushrooms, okra, onions, peas, shallots.
Lactose found in dairy products like cows milk, yoghurts, sour cream, soft and fresh cheeses and icecream.
Galactans found in legumes like lentils, beans, chickpeas, red kidney beans, baked beans.
Fructans found in wheat products like bread, pasta, most breakfast cereals, tortillas, crackers, biscuits. Grains like barley and rye.
Drinks such as beer, fortified wines, soft drinks with high-fructose corn syrup, milk, soy milk, fruit juices.
What is a Low Fodmap Diet?
A Fodmap diet is a 3 step diet that involves the exclusion of high fodmap foods and then the reintroduction of certain foods. The aim is to learn which foods can be tolerated and which can increase the symptoms of IBS. The aim is not to completely eliminate FODMAPS which can be very difficult.
In the first 2 to 6 weeks of the first stage (elimiation), you swap high FODMAPS with low FODMAP alternatives.
Over 8 weeks to 3 months re-introduce one FODMAP at a time increasing serving sizes each day to monitor tolerance.
Over time, people will know what foods they can tolerate and what they cannot.
The Healthy Mummy Low FODMAP Meal Plan
The Healthy Mummy Low FODMAP Meal plan is to support people who are in the exclusion phase. (Phase 1).
Some changes we will be making to our recipes for this meal plan:
Swap dairy milk to lactose free or dairy free milk
Cheese needs to be hard cheese as it is low fodmap
Remove onion and garlic from all recipes
Spring onion or leek- use the green part only
Avocado is ok in small amounts for most people.
Most fruits and all dry fruits are high in fodmaps so that's why there is not a lot of variety
Honey is high in fodmap- swap to maple syrup, stevia, or rice malt syrup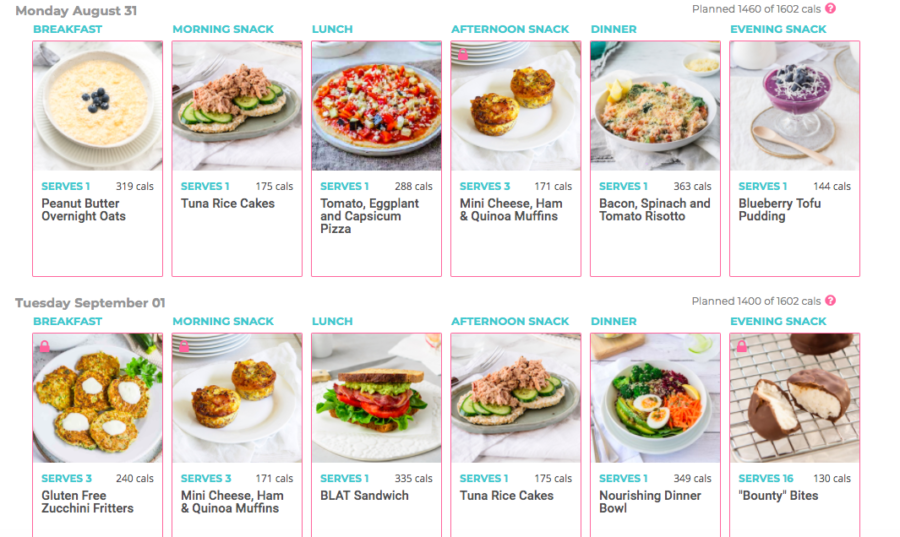 This meal plan is designed to suit a wide of variety and is not individually tailored so you will need to pay close attention to any foods that may trigger gut or digestive issues. It is recommended for the short term and if you wish to continue with a low FODMAP diet, you should speak to a nutritionist.
Our nutritionist Cheree Sheldon who developed the plans says "Monash University are the world leaders in research regarding the FODMAP diet and their recommendations are the guidelines which this meal plan is based on.
"Phase 2 and 3 of the FODMAP diet are critical and you may need support to do this."
"Don't remove foods and then leave them out long term unless you know for sure that it's a food you can't tolerate."
If you are unsure about any of the ingredients, double-check with the Monash University App. Check the link here.
Please seek professional advice if you are having chronic gastrointestinal issues.
To access the Low Fodmap Meal Plan in the APP, simply click on the FOOD icon, then click on the meal plan choice in the left and corner and tick FODMAP.
Are you ready to kick-start your weight loss?

Want to shift your baby weight but feel like you have NO TIME in your day to exercise and eat healthily? That's where the Healthy Mummy's 28 Day Weight Loss Challenge can help.
Our Challenge entails:
28 days of at home exercise routines (no gym needed) – with video instruction
Customisable and breastfeeding friendly meal plans
Time-efficient exercises for busy mums – under 30 mins
Challenge combines Pilates exercises with interval and circuit training (HIIT)
Suitable for basic to advanced fitness levels.
Home to thousands of EASY-TO-MAKE recipes.
To find out more about joining the 28 Day Weight Loss Challenge.
PLUS – connect with THOUSANDS of other mums on the 28 Day Weight Loss Challenge by joining our free support