Nicole has lost 4.5kg in JUST one month – she can now fit into her fave jeans
Nicole Bradshaw has lost 4.5kg and 24cm in just 28 DAYS on the 28 Day Weight Loss Challenge.
Nicole Bradshaw has lost 4.5kg and 24cm in just 28 DAYS on the 28 Day Weight Loss Challenge.
The 32-year-old mum-of-three says before she signed up, she felt self-conscious, tired and really wanted to fit into a pair of jeans she had.
"Now I'm so much happier I feel like exercise is me time, time where I'm doing something I enjoy and taking time to focus on me for a change," she says.
"I've dropped 1-2 dress size down from 18 to 16-14. In just a month, I feel like I have more energy, my stress levels are lower, and I just generally feel happier within my self."
"I'm seeing my body change shape, my waistline is getting smaller, and I can start to see my face is slim down a little. My mental health has improved so much I no longer feel anxious, and my self-confidence has improved heaps."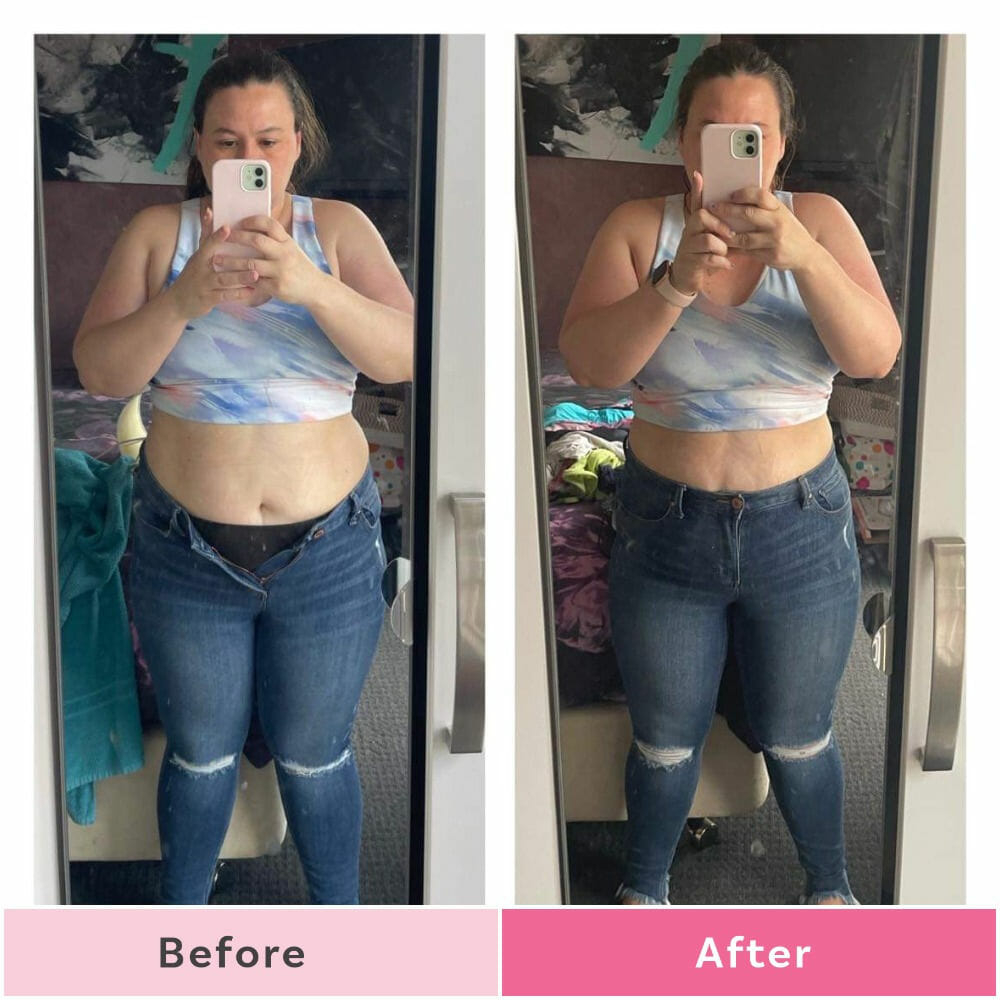 How Nicole lost 4.5kg in JUST one month
In fact, Nicole can't believe how much her body has changed in just ONE month.
"I never imagined I would fit back into my favourite pair of jeans after the first 28 days! They are still a touch snug but man it's feels good to see how far I've come in only 28 days," she says.
"It was one of my mini goals, to get back into my fave jeans!  My main goal was at least 10kg in 12 weeks. Which if I can do that I might have to go shopping to by a new pair of Jeans!"
What a typical day looks like for Nicole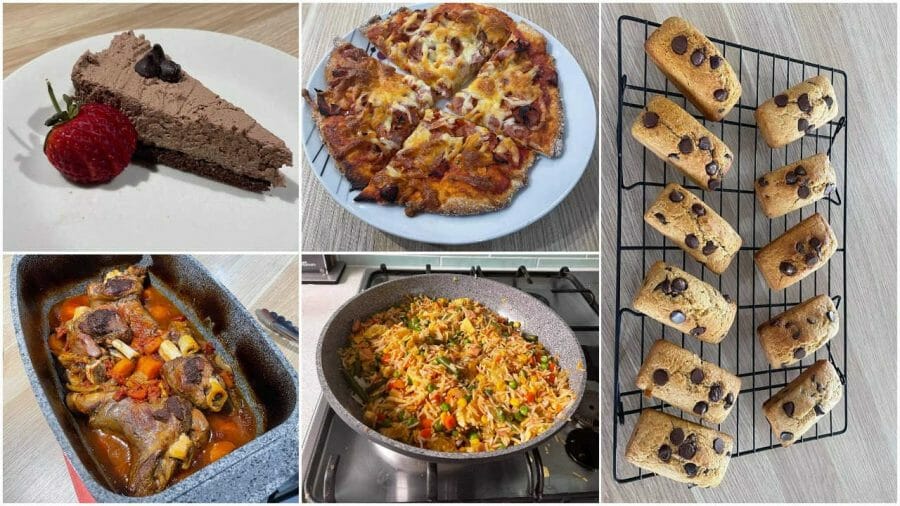 Breakfast – Blueberry & Banana Smoothie – add in a two tablespoons of the Vanilla Healthy Mummy Smoothie Powder or eggs on toast on the weekend.
Snack – Choc Chip banana Cake / Yoghurt / Mint Choc Bubble Slice.
Lunch – Zucchini Slice / Quiche / Lasagne Bites/ leftovers.
Snack – Rice Cakes with Ham & Cheese or Vita-Wheats with cheese & tomato.
Dinner – Homemade Pizza / One Pot Spag / Salmon & Salad/Beef Burgers
Dessert – Triple Choc Cheesecake/ Crackers with Ham & Cheese/ Yoghurt & fruit
Nicole's favourite Healthy Mummy meals /snacks
There are so many to list but ill try and just name a few:
Simple Zucchini & Bacon Slice
Banana Cake & Choc Chip Banana Cake
Crustless Silver beet Quiche
Chocolate Chip Cookie Tart
Cookie Dough Bliss Balls
Hawaiian Pizza – using the 2-ingredient dough
Triple choc cheesecake
Lasagne Bites
Mint Choc Bubble Crunch
Pesto Spinach & Ricotta Rolls
Slow Cooker Porcupine Meatballs
Wholemeal Choc Chip Muffins
Beef or Chicken Burgers
Healthy Choc Weet-Bix Slice – my Partner loves this one also make a double batch regularly for his work snacks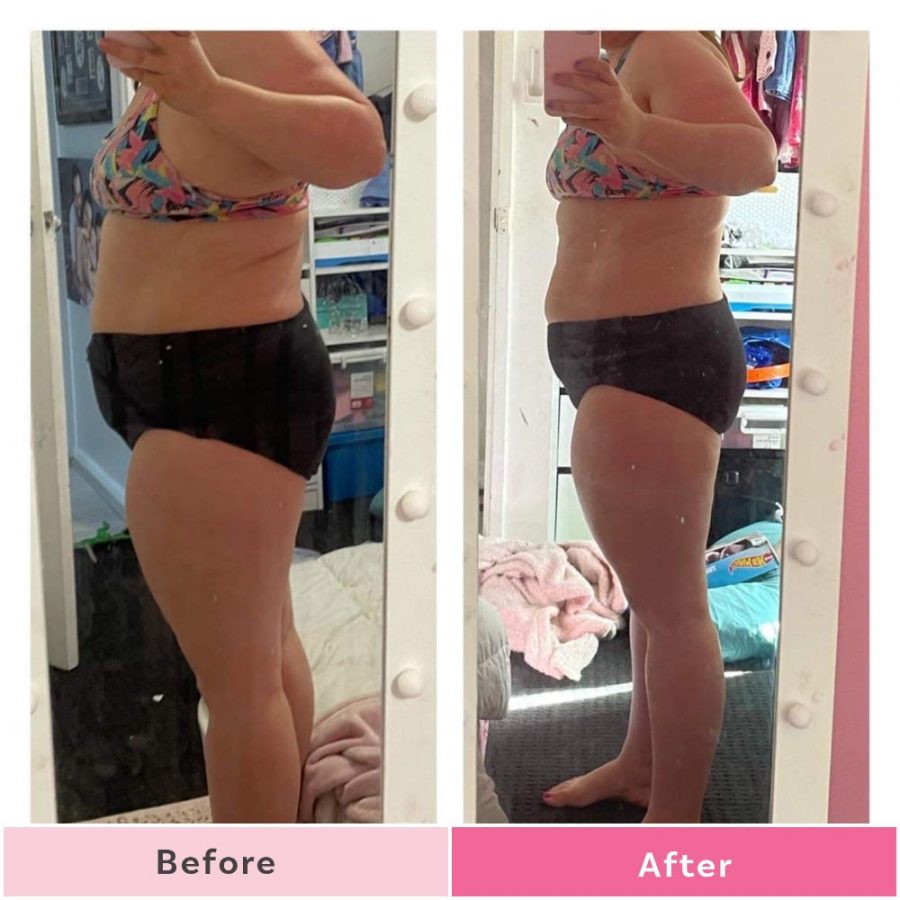 Favourite App workouts:
"My favourite app workouts are the Step workouts with Jade, Boxing workouts with Laura and the HIIT Workouts with Wendy."
Nicole's 3 tips for success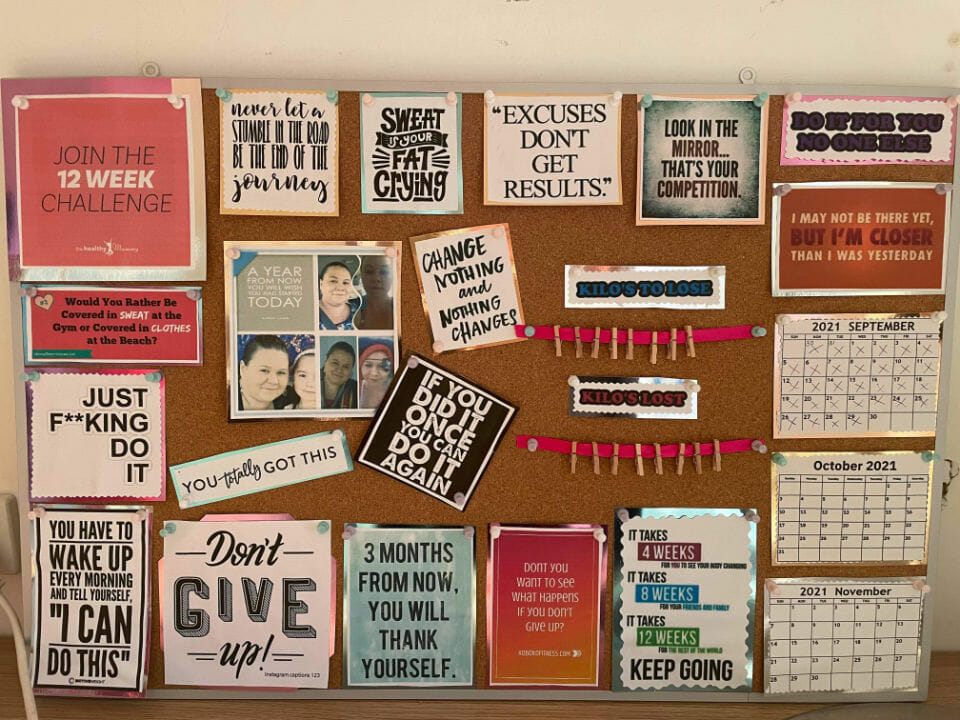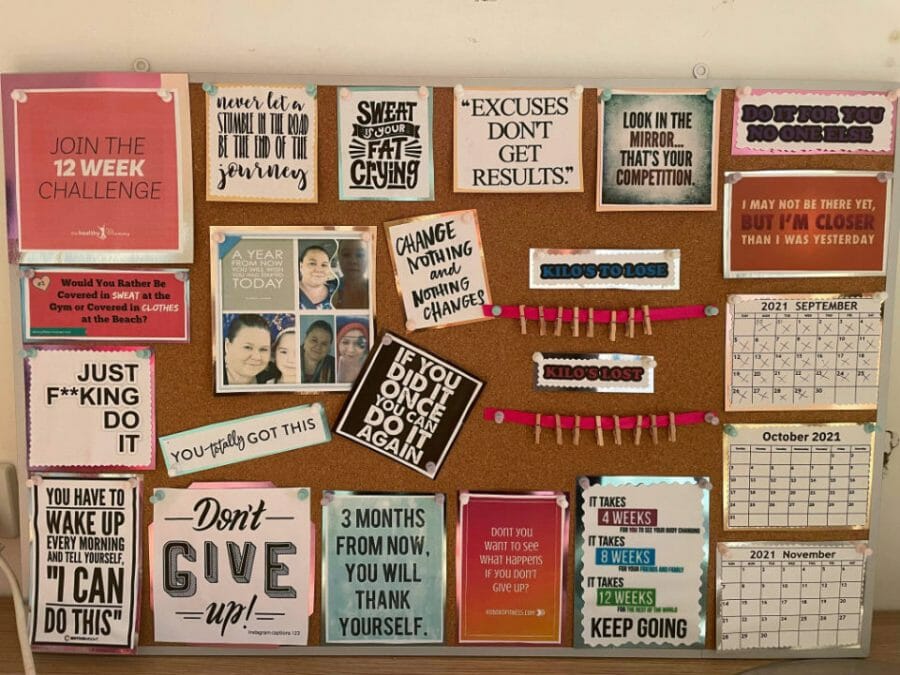 1. If you feel like you're falling off the band wagon make yourself a motivation board. I made one in my 2nd week of the program I look at it every day and it just pushes me to get my workouts done and remind me why I'm doing this!
2. Definitely take before, during and after photos and take note of your measurements as sometimes the scales don't show the full progress of your hard work.
3. Set yourself mini goals or challenges for the week. I feel if I set mini goals whether it be to do 50 squats a day or drink three litres of water a day or take 10000 steps a day or complete four workouts in the week.
If I achieve that one goal I chose, I feel a sense of accomplishment and just feel stronger and have that mind set of YES, I CAN DO THIS!
4. Prepare as much food as you can. I personally prep my snacks and lunches on a Sunday so I can stay on track. If I didn't have these ready to go each day I would most likely snack on other food that's likely to be less healthy.
Advice for others wanting to lose weight:
Don't give up, it's a marathon not a sprint!
Rome wasn't built in a day!
If you stay focused you can achieve anything!
If you are thinking of signing up to the Healthy Mummy program, just do it! I absolutely love the app how it just keeps me on track by logging my calories and exercise for the day.
"I have had a few non scale victories also – my watch can now be put on the next loop, my favourite jumper is now a lot looser around the hips and my bra strap can be put on the next loop also," Nicole adds.
"I absolute love the Healthy Mummy social media support groups, I am on them every day, I have asked so many questions on their myself mainly about recipes. Its such a supportive group of ladies just really keeps you motivated and accountable."
Join us on our 28 Day Weight Loss Challenge TODAY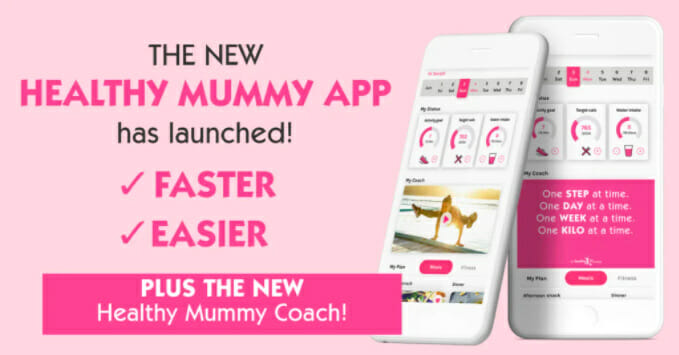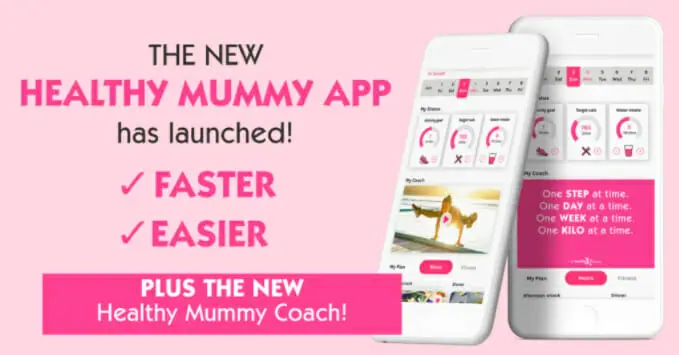 Want to shift your baby weight but feel like you have NO TIME in your day to exercise and eat healthily? That's where the Healthy Mummy's 28 Day Weight Loss Challenge can help.

Our Challenge entails: 
28 days of at home exercise routines (no gym needed) – with video instruction
Customisable and breastfeeding friendly meal plans
Time-efficient exercises for busy mums – under 30 mins
Challenge combines Pilates exercises with interval and circuit training (HIIT)
Suitable for basic to advanced fitness levels.
Home to thousands of EASY-TO-MAKE recipes.
To find out more on the 28 Day Weight Loss Challenge click here.