How to lose weight on a budget of $7 A DAY for all meals and snacks!
You don't have to splash out to lose weight, in fact you can on a budget of $7 A DAY for all meals and snacks!
Want to lose weight but don't want to sign up for expensive personal trainers or spend a fortune in the supermarket?
The good news is, you don't have to splash out in order to lead a healthier life. As part of the 28 Day Weight Loss Challenge we design meal plans and recipes for you that are not only delicious but also budget friendly.
In fact, we worked out on average how much our meal plans will set you back a day on making THREE healthy meals and THREE healthy snacks. And the grand total is: $7 A DAY!
That's right! $7 a day for all your meals and snacks every day. That works out to be under $50 a WEEK on groceries to eat healthily.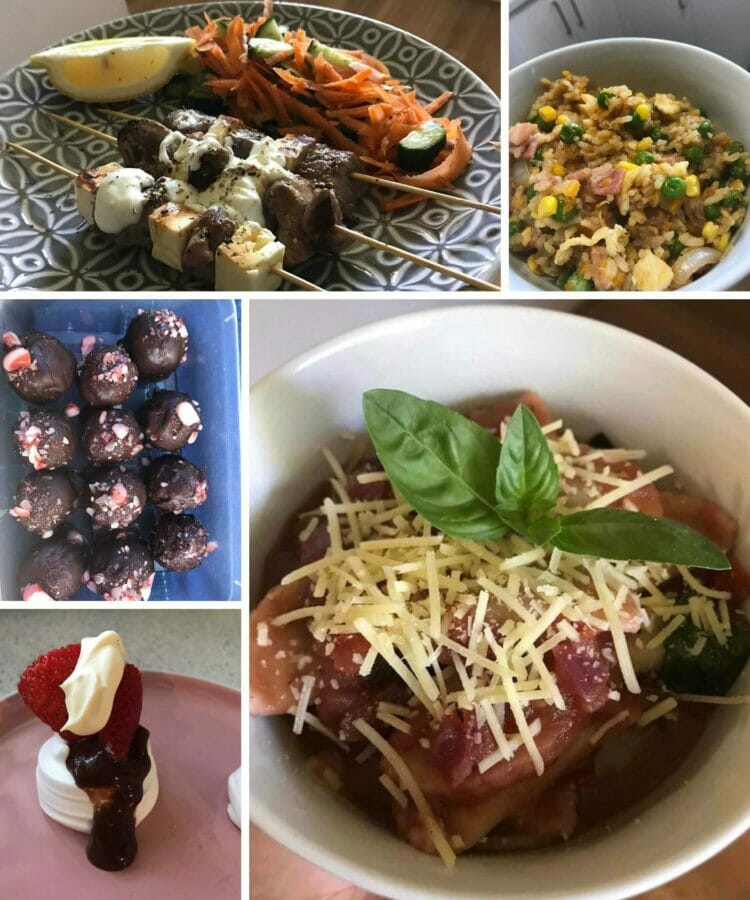 How to eat healthily on a budget of $7 A DAY
Here at The Healthy Mummy, we are all mums too, and we know that you want to feed your family healthy food, lose weight, and not spend a fortune.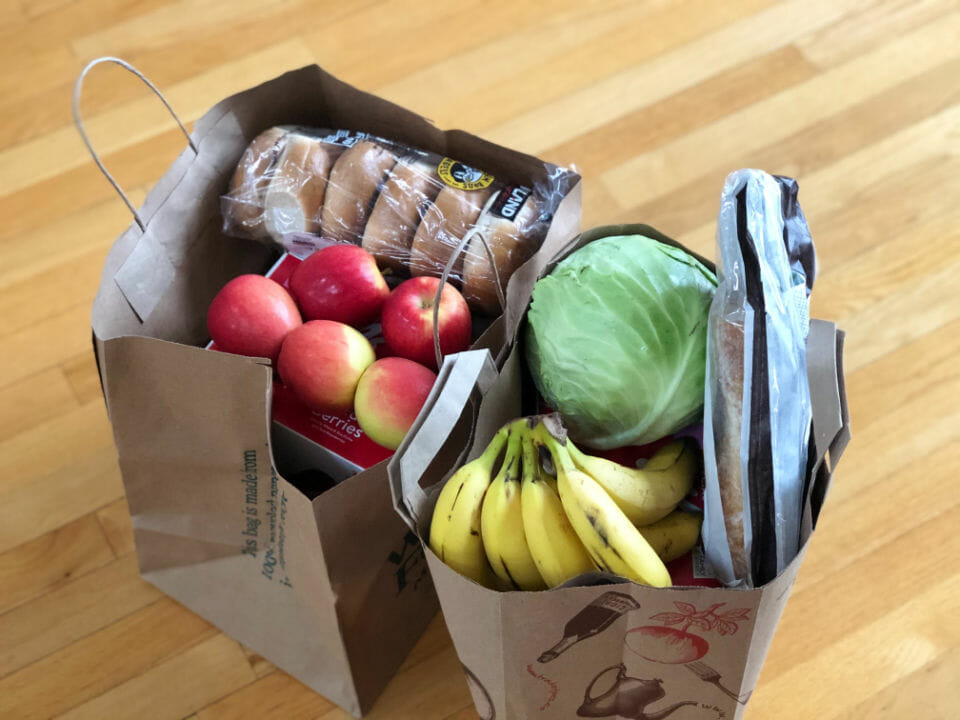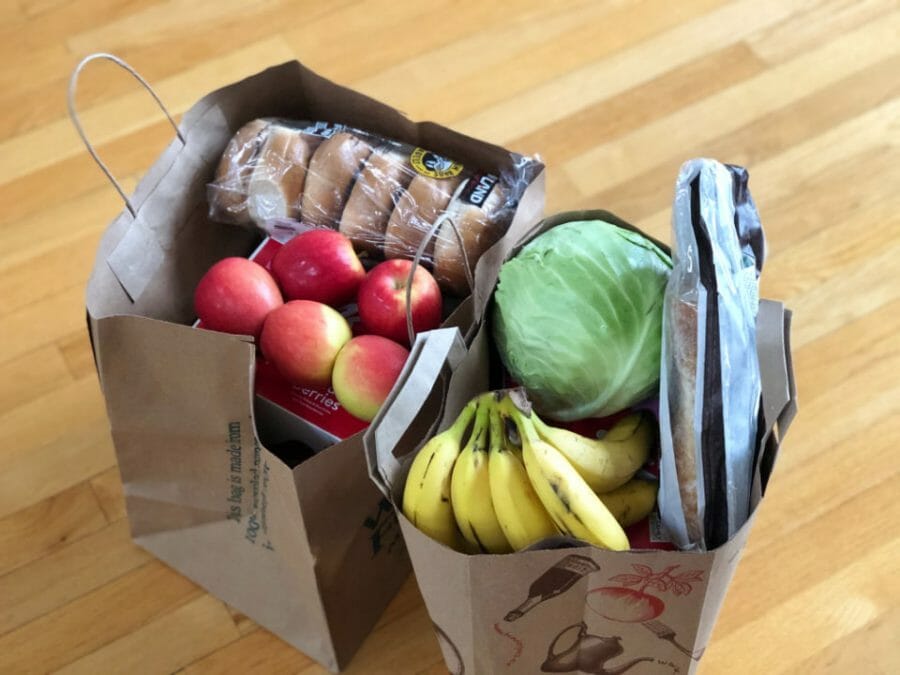 On the 28 Day Weight Loss Challenge we provide our mums with a new meal plan each week loaded with different snack ideas and main meals for every day of the week.
This is because we want to give our mums a variety of options to suit tastes, seasons and budgets (while seeing awesome weight loss results). But if you want to cook something for dinner and then have it the next day for lunch, that will save you time and money.
Our current Challenge is all about budget and you can see a break down of exactly what is on the plan and also the cost!
Save money as you lose weight
All February meal plans recipes will have their costings displayed and will be under $2.50. This means you will be able to save some serious cash with these recipes.
For example, Week 1 of the meal plan for February shows you can enjoy a week's worth of healthy eating for under $50 per person!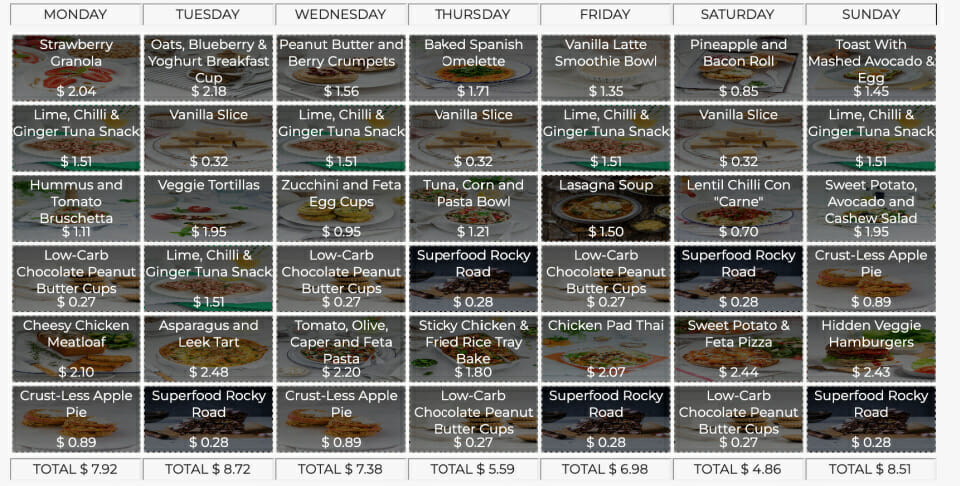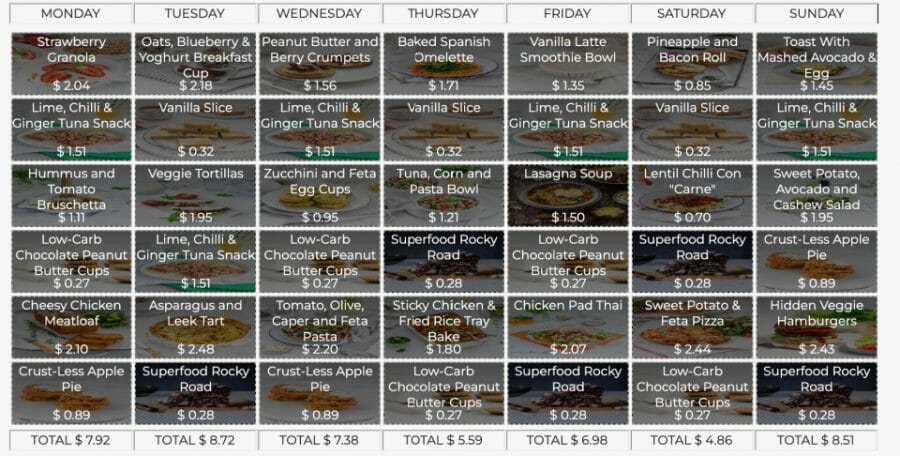 The new immunity boosting meal plan and budget
What's more, you can customise your meal plan depending on whether you are vegan, vegetarian, pregnant on keto – and most of our meal plans are budget. Including our new immunity boosting meal plan and budget.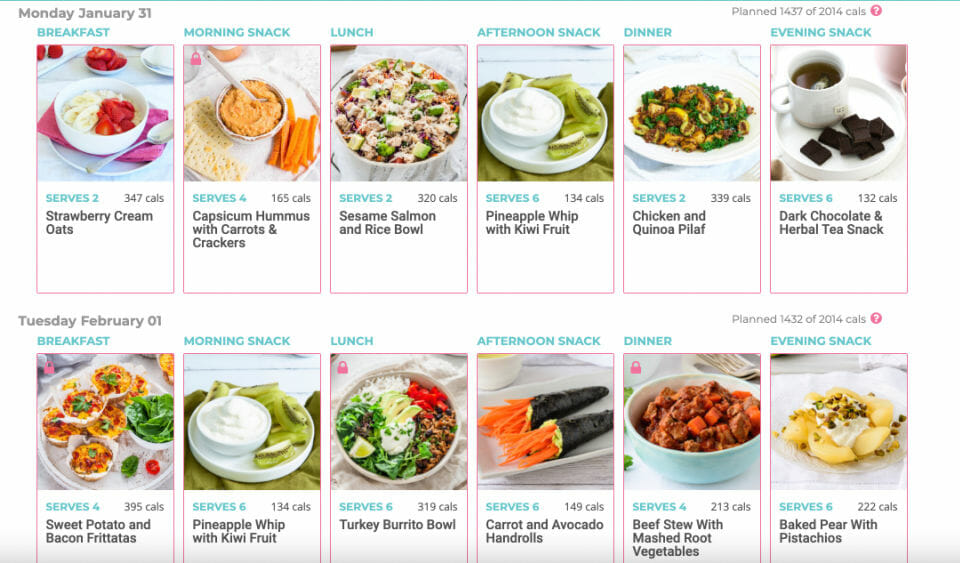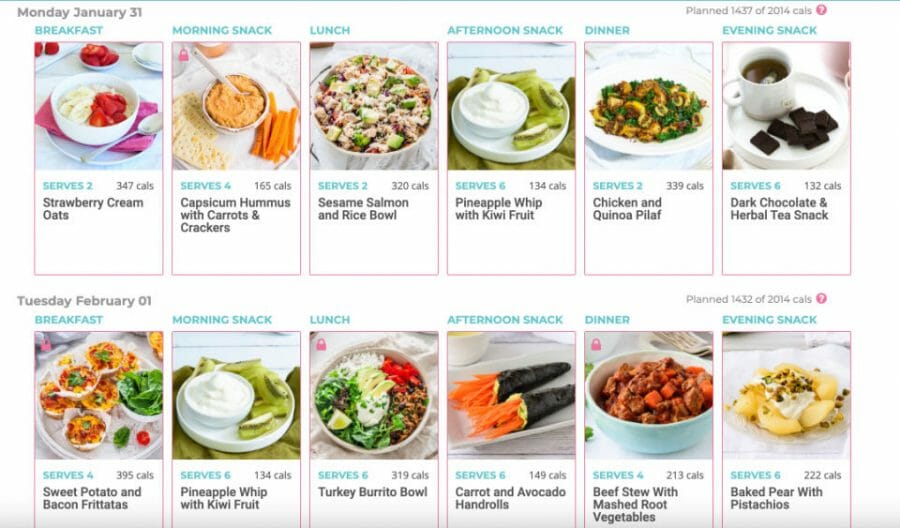 "Healthy eating to support your immune function does not have to be expensive. We've put together this meal plan to ensure your body is getting the right nutrients it needs to support your immune function without breaking the bank," says Healthy Mummy nutritionist Asha O'Brien-Grudzinskas.
"This meal plan focuses on nutrients to support your body before, during and after an infection. These nutrients include Vitamin A, C, D, and zinc, as well as pre and probiotics."
What is The Healthy Mummy all about?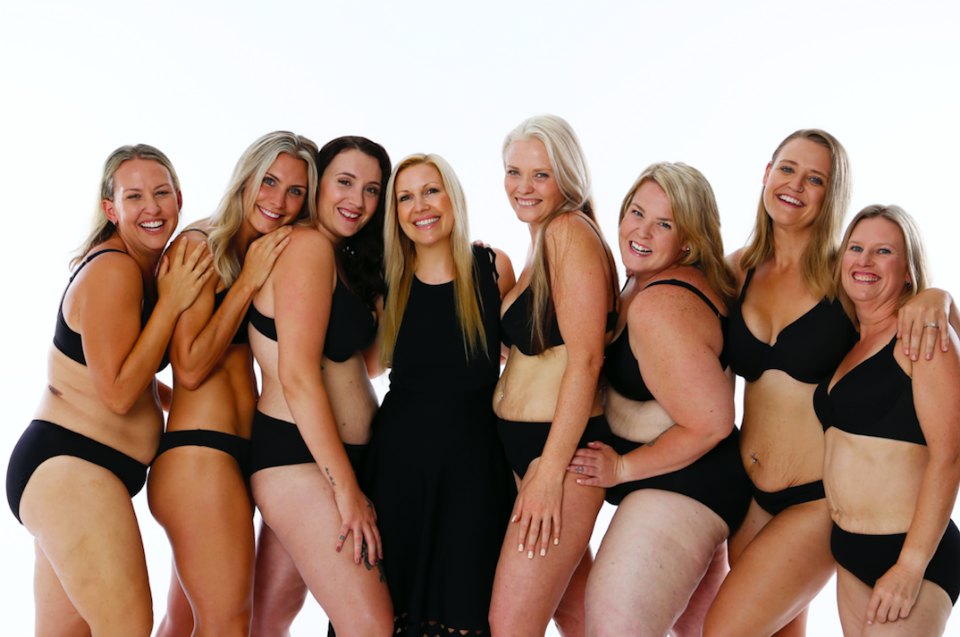 Our 28 Day Weight Loss Challenge is a fully interactive and online customisable meal and exercise plan. Each month there's a different theme to the challenge – February's being all about budget.
As a member, you can access over 6,000 healthy, family-friendly recipes, over 350 exercise videos ranging from intensive HIIT workouts to baby wearing ones.
Plus, there is 24/7 support from hundreds of thousands of fellow mums to cheer you on and help when you're struggling.
Healthy Mummy Smoothies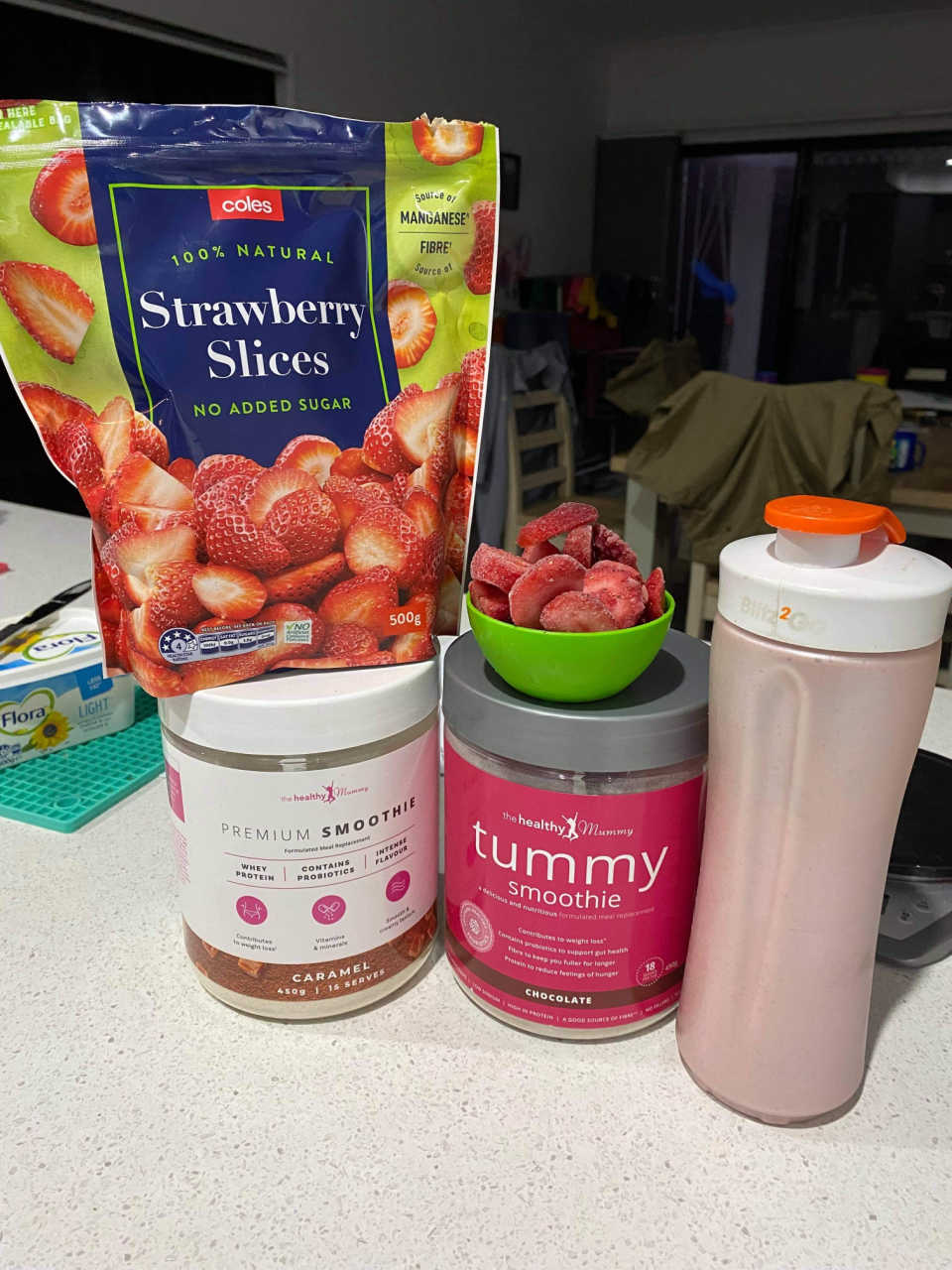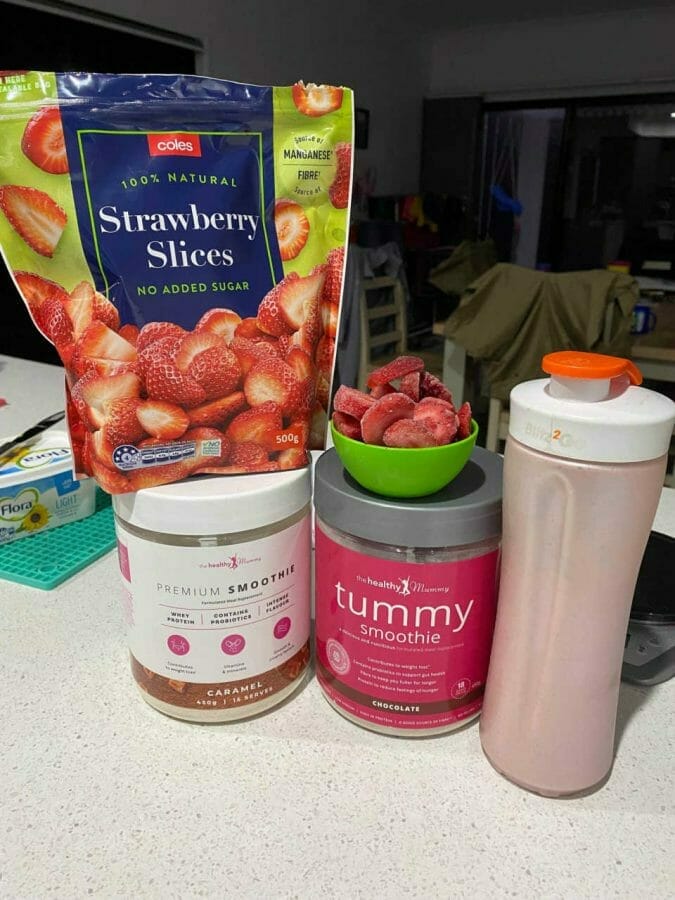 We also have a range of delicious, meal replacement Healthy Mummy Smoothies.
Not only are they breastfeeding-friendly and 96 per cent sugar free, but they don't contain weight loss accelerants, caffeine, gluten and are dairy-free.
Plus, they're also a non-genetically modified product. You can see the many flavours and learn more about our Healthy Mummy Smoothies here!
Results from real mums!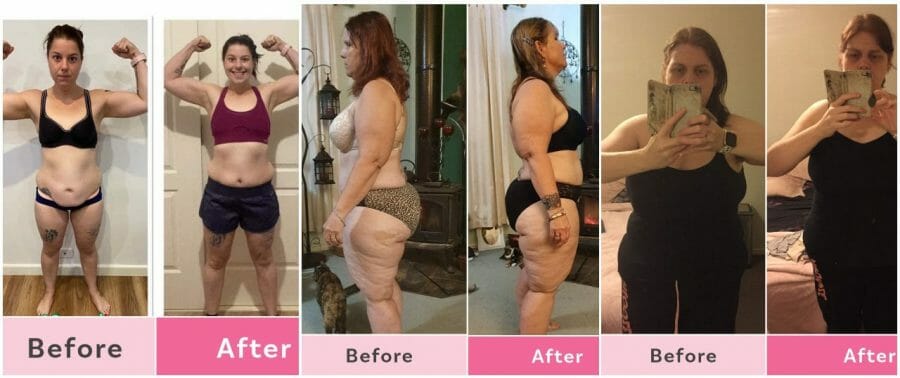 Whether they have 50kg or 5kg to lose, we have seen some INCREDIBLE results from mums on our plans.
You can see daily results posted on our website from mums sending in their weight loss results and you can also join our private group to see 1000's of results from mums and be part of our supportive community of like-minded mums on a healthy weight loss journey.
How this mum lost 30kg and saved $100 a week on her groceries
Sascha Farley is a 28 Day Weight Loss Challenge member and has lost over 30kg. Since joining the 28 Day Challenge, this mum-of-two has become a meal prep guru and developed meal prep tips that have helped her slash $100 (and sometimes even more) from her weekly grocery bill.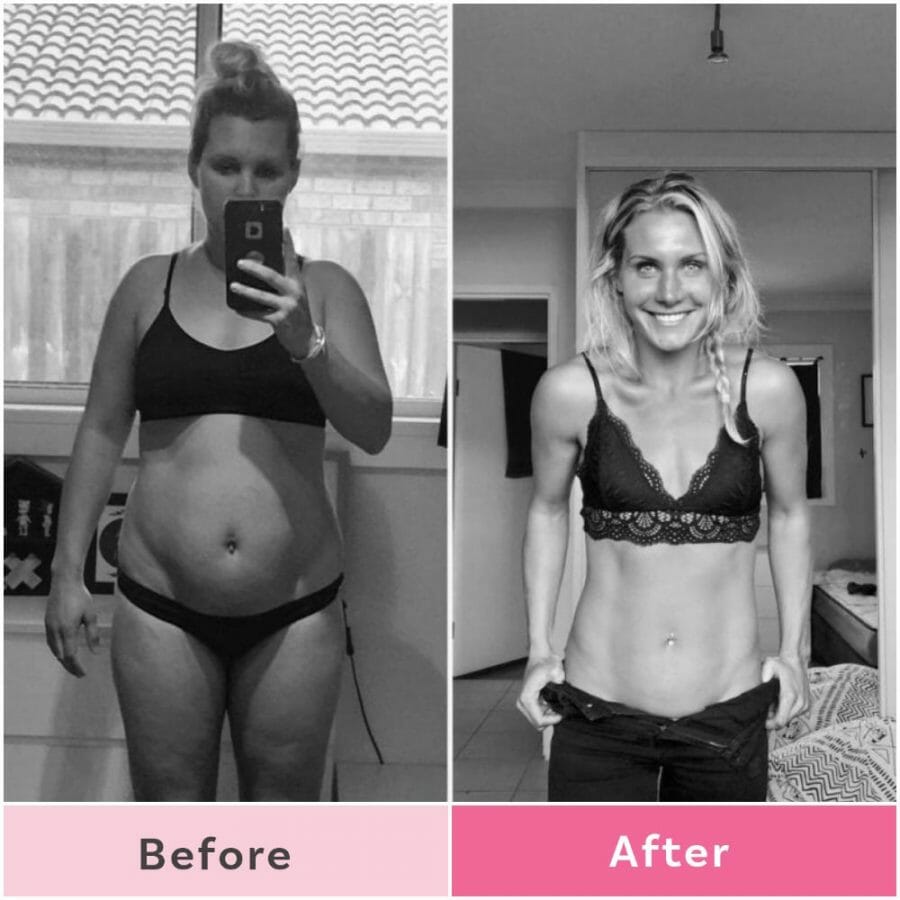 Along the way, Sascha has learnt that meal prep doesn't necessarily mean (or have to) a BIG BULKY cook up.  Small preparations over a few days can make the world of difference. "Simple, cheap, delicious and keeps you on track," Sascha says.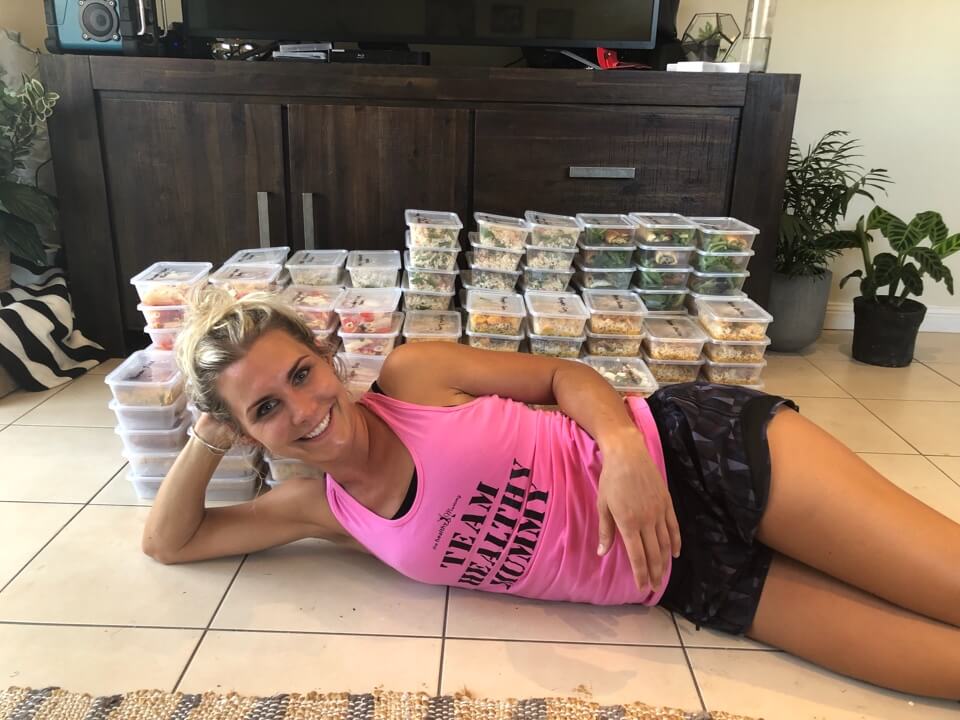 Sascha's top meal prep tips
So if you are interested to discover HOW Sascha saves big dollars on her shopping ($100 a week), meal preps with ease AND MANAGES to maintain her 30kg weight loss – then you must read on for her 17 TOP TIPS (plus you can check out the 28 Day Weight Loss Challenge here)
"Over 30kg gone from using The Healthy Mummy 28 Day Challenge and maintaining it couldn't be more enjoyable," Sascha adds.
1. Plan before you prep
Have everything set out for the week, make it exciting and enticing – Write a list and stick to it!
2. Cook double where you can!
Especially of dinner so it can be lunch the next day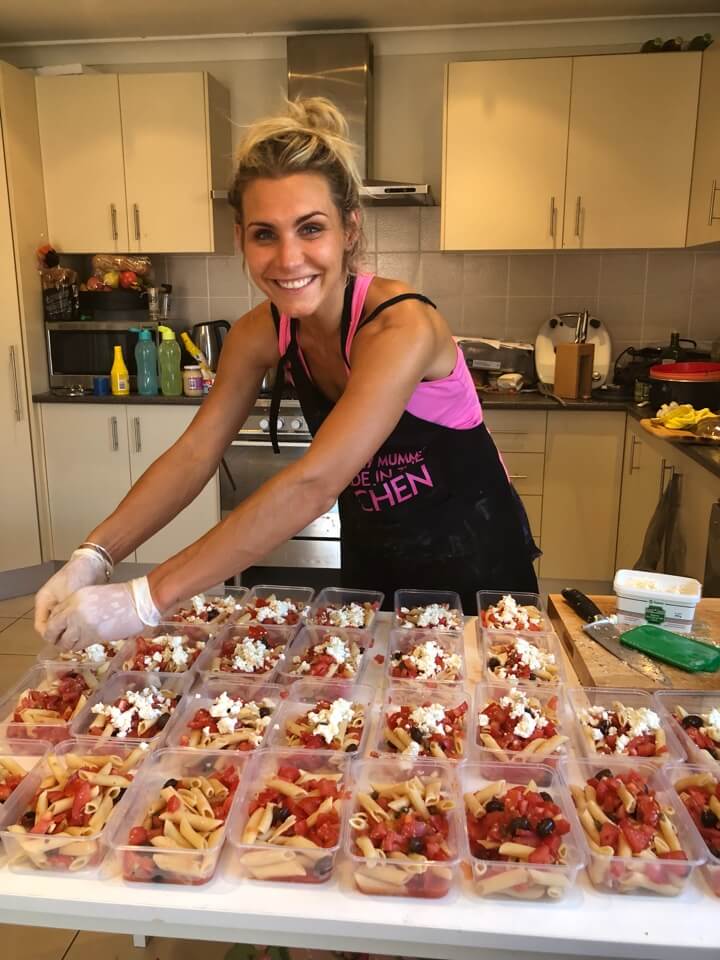 3. Pick meals that freeze well
Adding to the stash will make busy days a lot easier.
4. Get the family involved
Ask the family for their input when planning and get them involved in the cooking too – it will be more enjoyable for everyone and they are more likely to eat the food, especially the kids!
5. Choose simple recipes with 5 or less steps
If you need ideas – the 28 Day Challenge has 1000's of them!
6. Look for short cuts
I find with most recipes there are always steps you can avoid or miss out and it doesn't affect the meal
7. Get the right tools
A kitchen aid/blender.. big pots, containers etc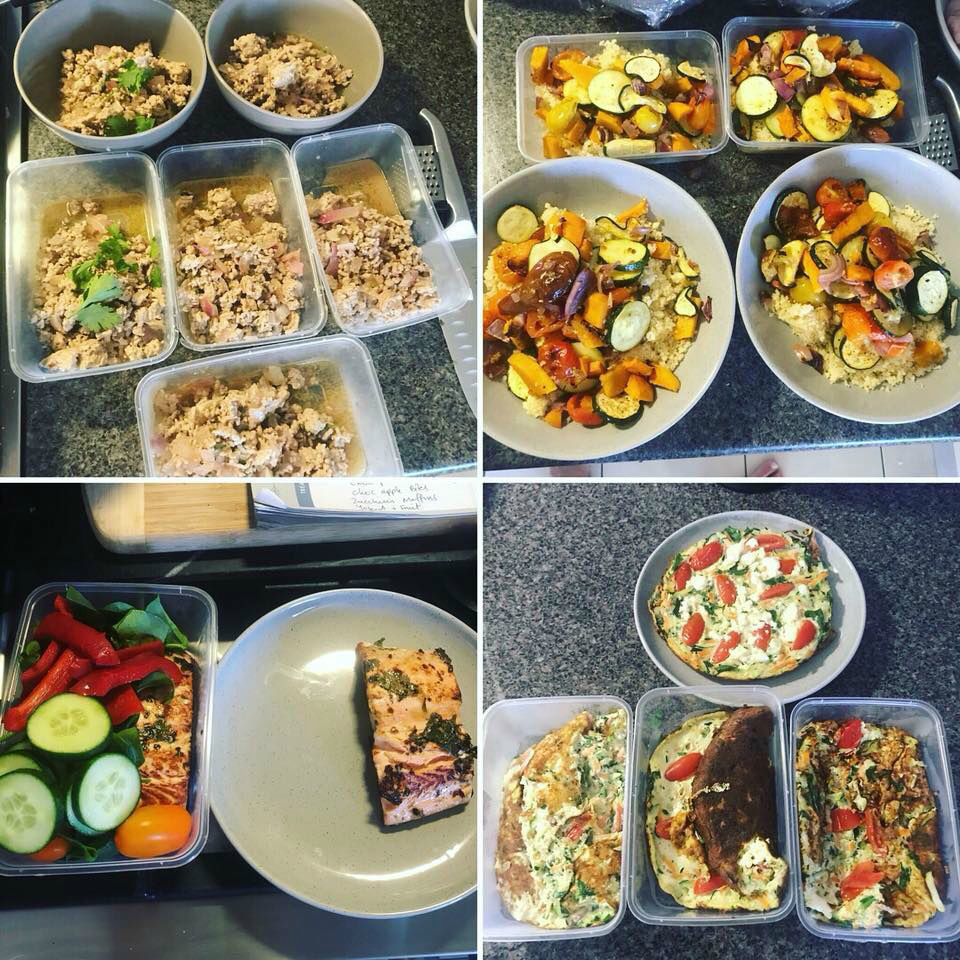 8. Start with a clean area
And make sure you tidy as you go
9. Find ingredient overlaps
Especially things that are the base of a meal e.g rice, pasta, salad
10. Use lots of different cooking methods at once to save time
Oven, stove top, thermomix, blender etc
11. Use a kitchen aid
Or go by hand to pre chop as much as you can!
12. Prep protein
Once cooked it can be stored for a few days then you can whip up a side dish to go with it on the night or the night before!
13. Organise your fridge and freezer
Set some time to clean up your fridge and freezer so you make use of all the space and only keep things in there you need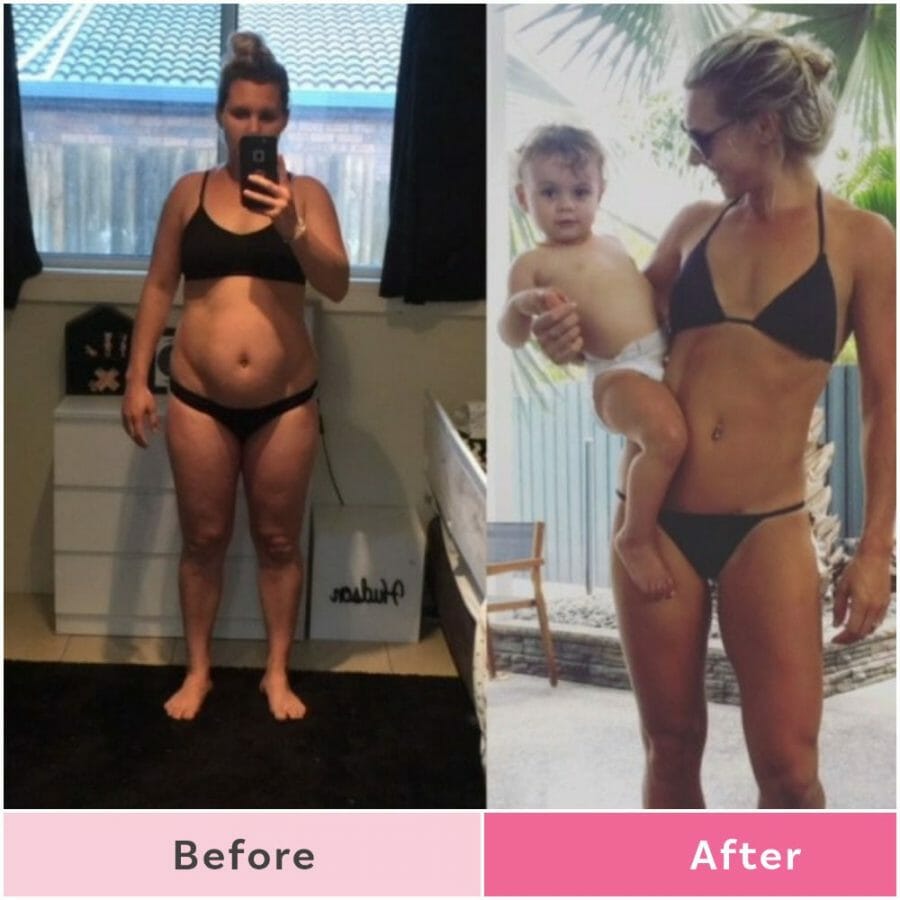 14. Pick 3-4 snacks to pre make
Things like bliss balls, slices and muffins and then make the rest of your snack throw together ones like yogurt and fruit, crackers and dip etc.. that way your not spending too much time in the kitchen
15. Mason jars
These are an awesome bandwagon to get on, they save time and space!
16. Repeat meals
You can still keep it exciting by using the 28 Day Weight Loss Challenge customiser and repeat meals, be creative, mince can make bolognese, chilli, burgers etc.
17. Set out your containers just before the meal is ready
That way dishing it up is quick and simple.
Lose weight on a budget with the 28 Day Weight Loss Challenge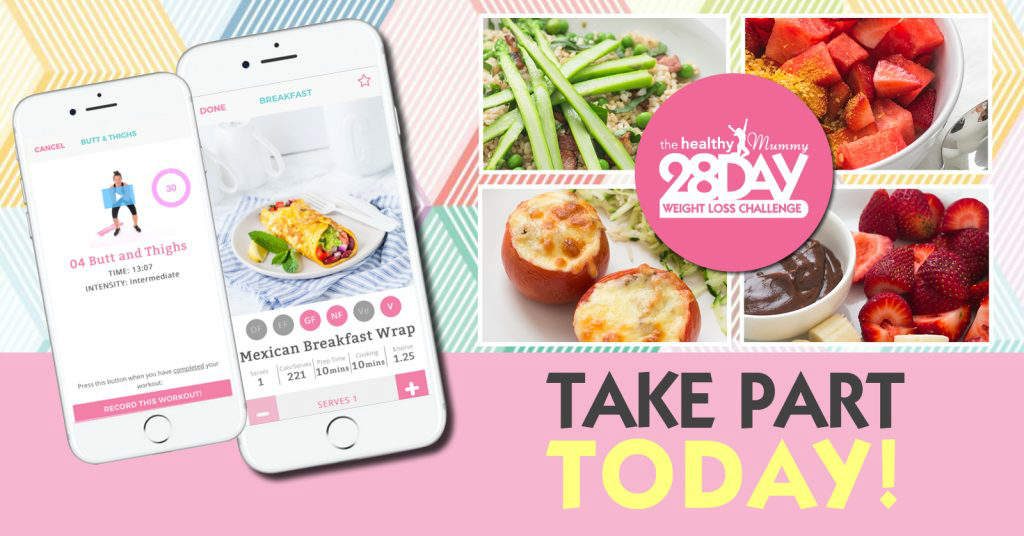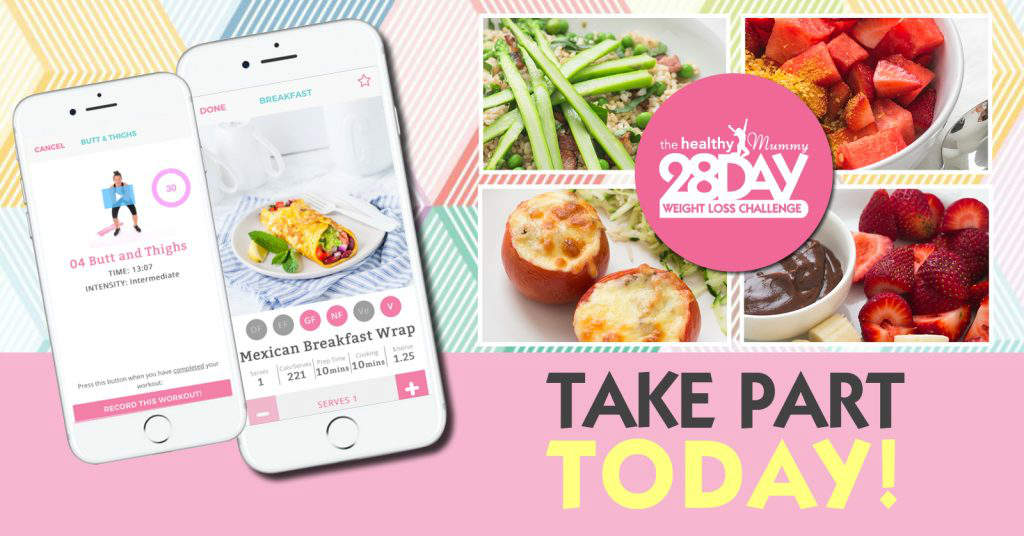 If you are interested in kickstarting your weight loss and want to improve your energy – not to mention – improve your overall health and wellbeing – our 28 Day Weight Loss Challenge is an awesome program to check out.

Our 28 Day Weight Loss Challenge includes:
28 days of at home exercise routines (no gym needed) – with video instruction
Customisable and breastfeeding friendly meal plans (including a 7 day cleanse)
Time-efficient exercises for busy mums – under 30 mins
Challenge combines Pilates exercises with interval and circuit training (HIIT)
Suitable for basic to advanced fitness levels
Home to thousands of EASY-TO-MAKE recipes!
To learn more about our 28 DAY WEIGHT LOSS CHALLENGE CLICK HERE