This family-friendly potato bake is inspired by the flavours of a pizza.
Best of all, it's only 380 cals per serve and is really EASY to prepare. By what all the mums are saying about this dish, it's bound to become a family favourite at your house!
The recipe, which is straight from the 28 Day Weight Loss Challenge, is super straight forward, layering the most delicious ingredients and popping it in the oven.
You can pop everything into the dish just before starting the evening routine and have dinner on the table without much thought an hour later!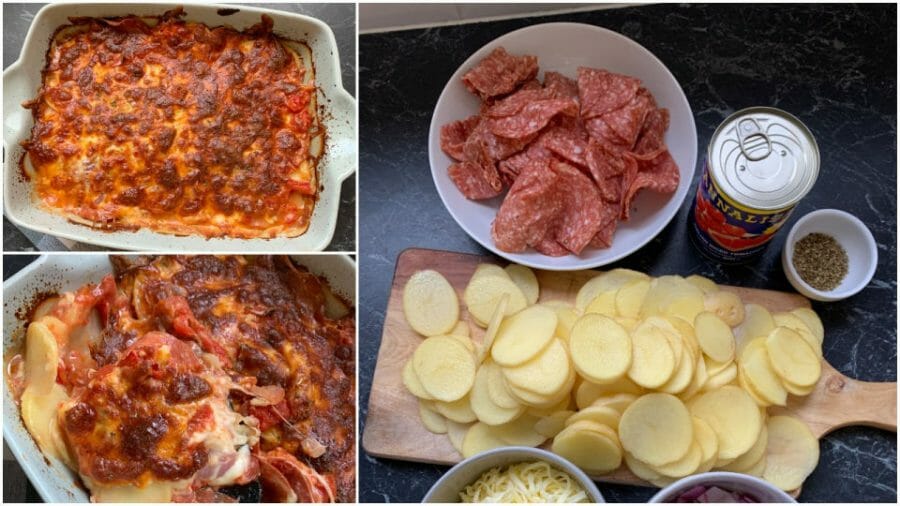 Original recipe 
Cost per serve: Approx $1.80
Calories: 380 
Timing: 5 minutes of prep time and then 1 hour in the oven!
Kids LOVE this recipe!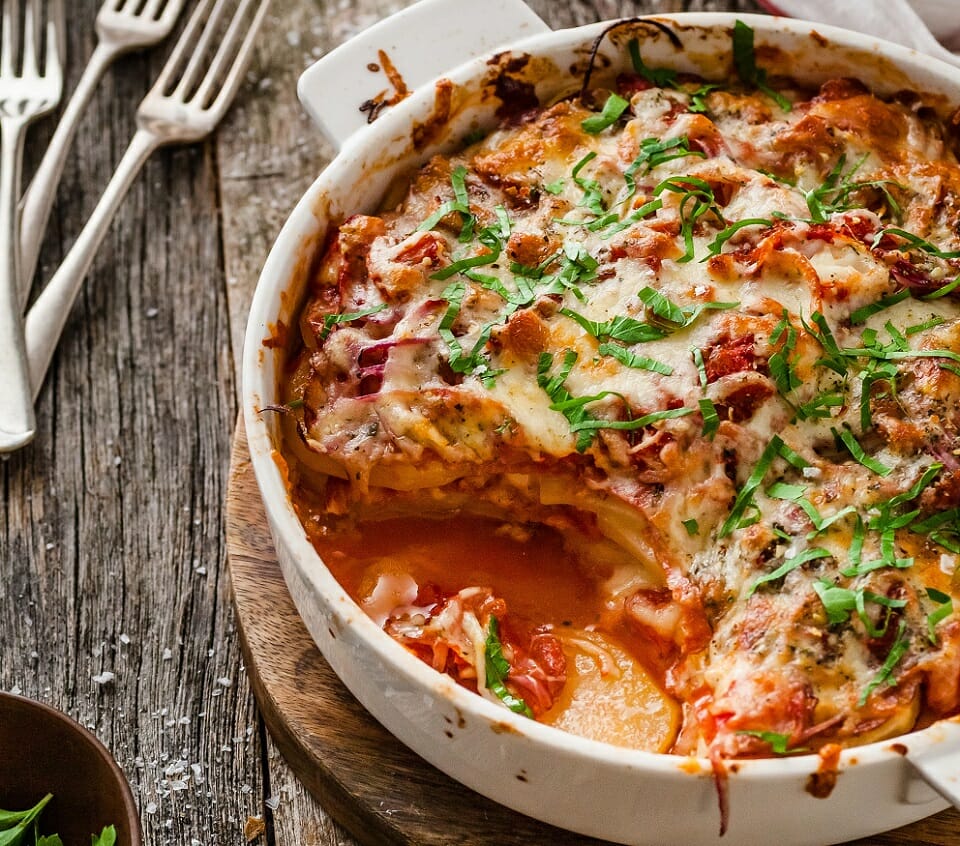 The simple ingredients make this super budget friendly and it all comes together to create something that smells amazing and is jam packed full of flavour.
We know it is important to keep kids interested in their food so being creative with common family favourites is very important, that's what inspired our Pepperoni Potato Pizza Bake, check out the recipe in action below.
What mums are saying about this yummy recipe!
In fact, this recipe so popular with members within the Healthy Mummy community! Not only does this bake LOOK absolutely delicious, mums are raving about how it's bursting with flavour!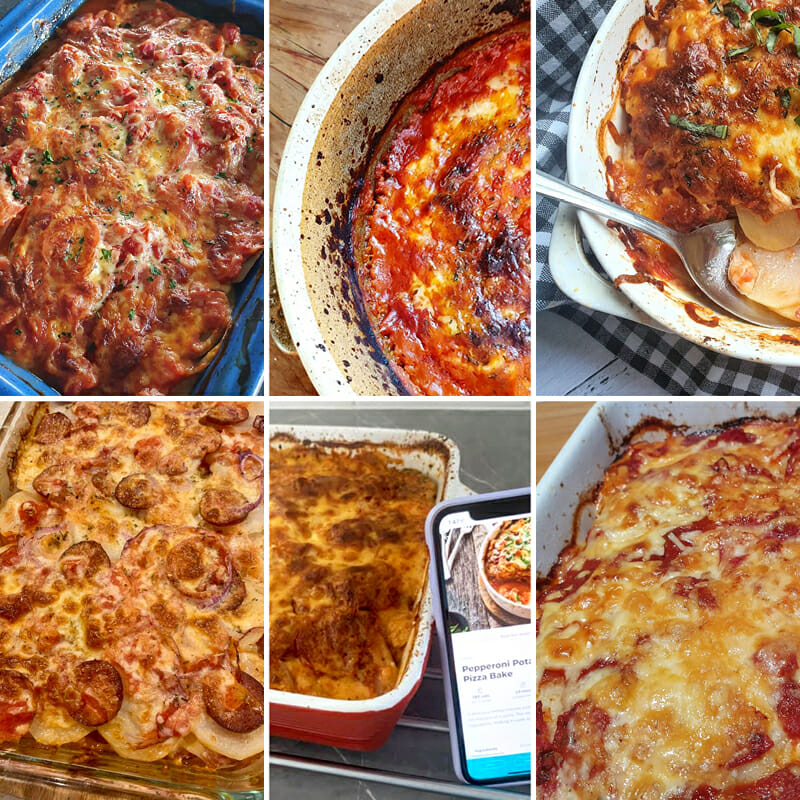 Cassie Mckay says, "I just had the Pepperoni Potato Pizza bake.  Loved it, plus now my whole house smells like pizza!"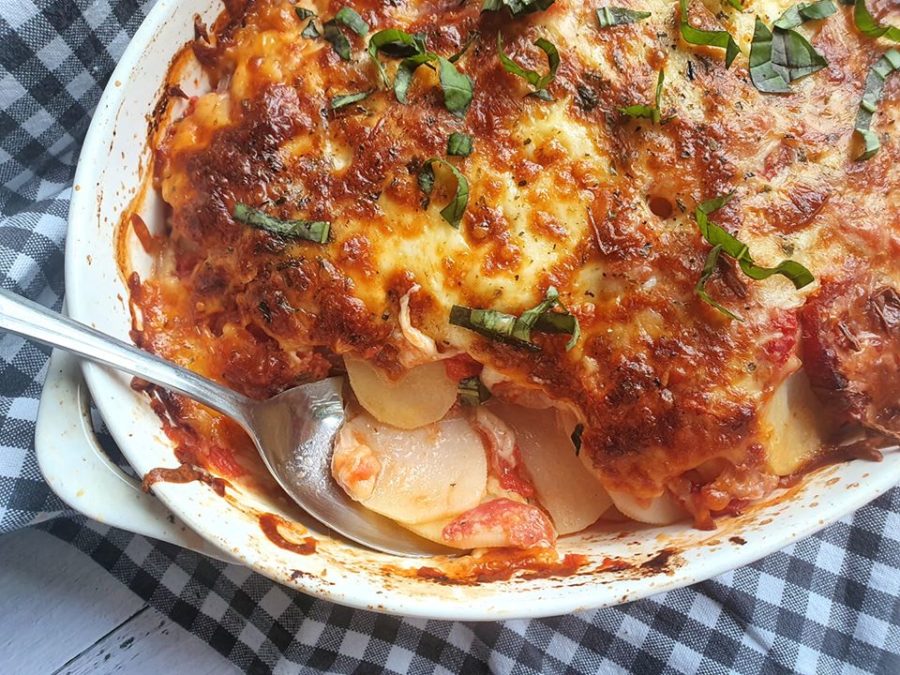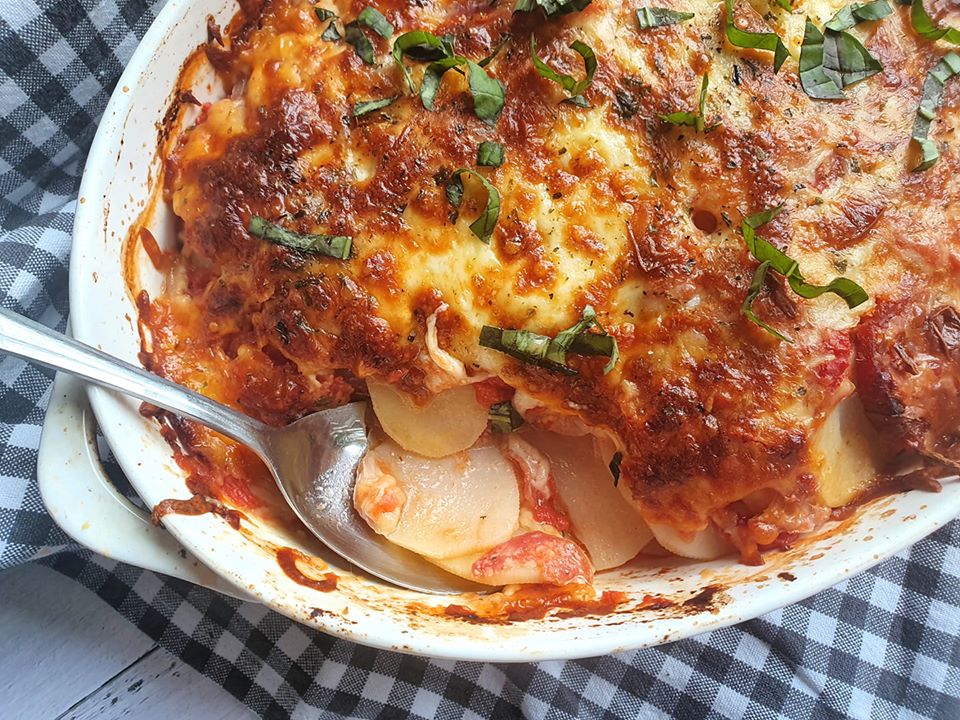 Natasha Behm shares "Oohh Yumm, Pepperoni Potato Pizza Bake get in my belly!!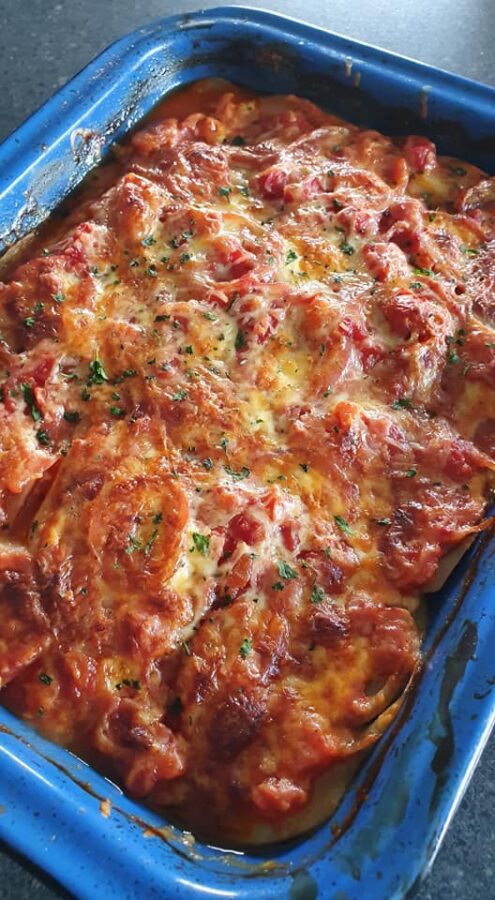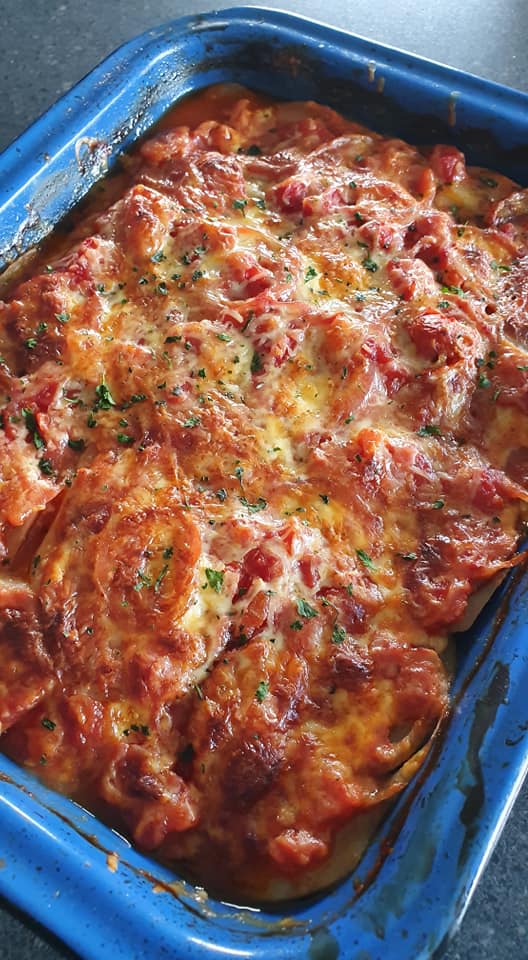 Courtney Thursfield says,  "OMG!!! Pepperoni Potato Pizza Bake!! The house smells divine and this just got a massive tick of approval from hubby!"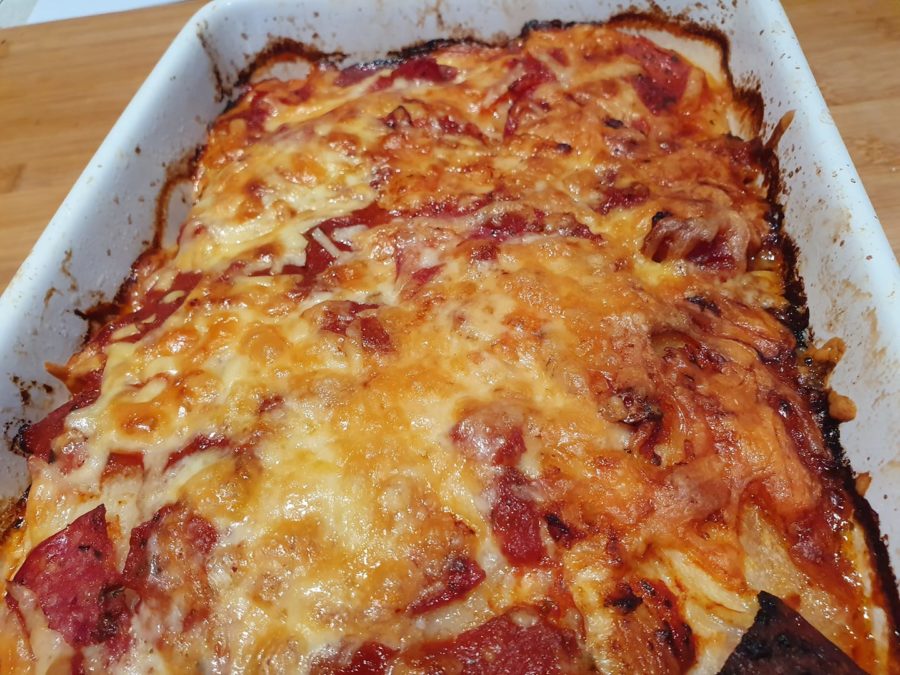 "Pepperoni potato pizza bake for dinner tonight. This was so easy to prepare! Just chop, layer, bake. Delicious!" Says Kylie Pryor.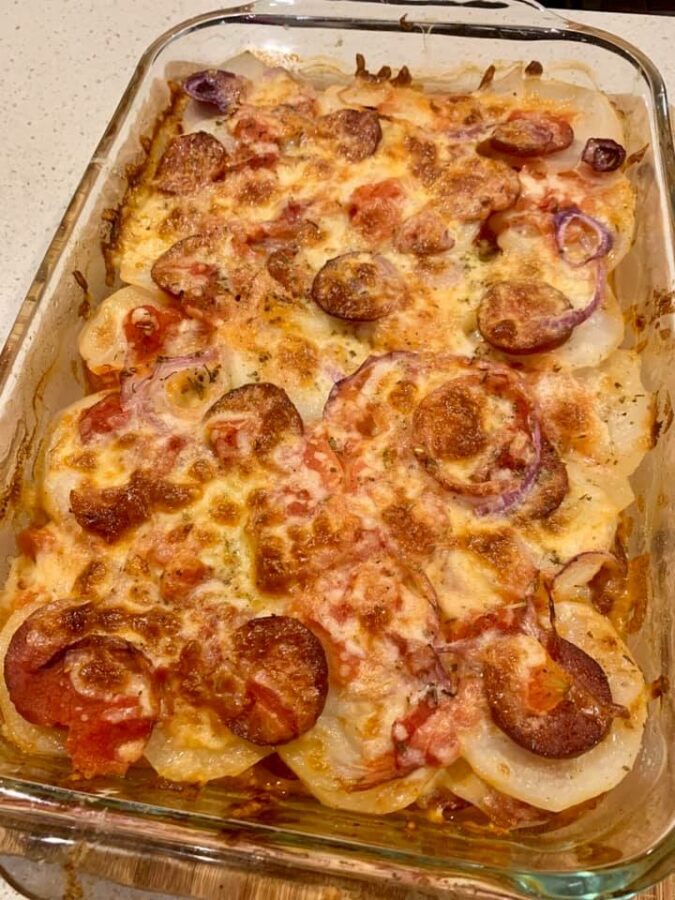 Eleanor Hannah shares  "If you do one thing this week it should be making the Pepperoni Potato Pizza Bake from this weeks 28 day Weightloss challenge meal plan because holy shamoly it is amazing!"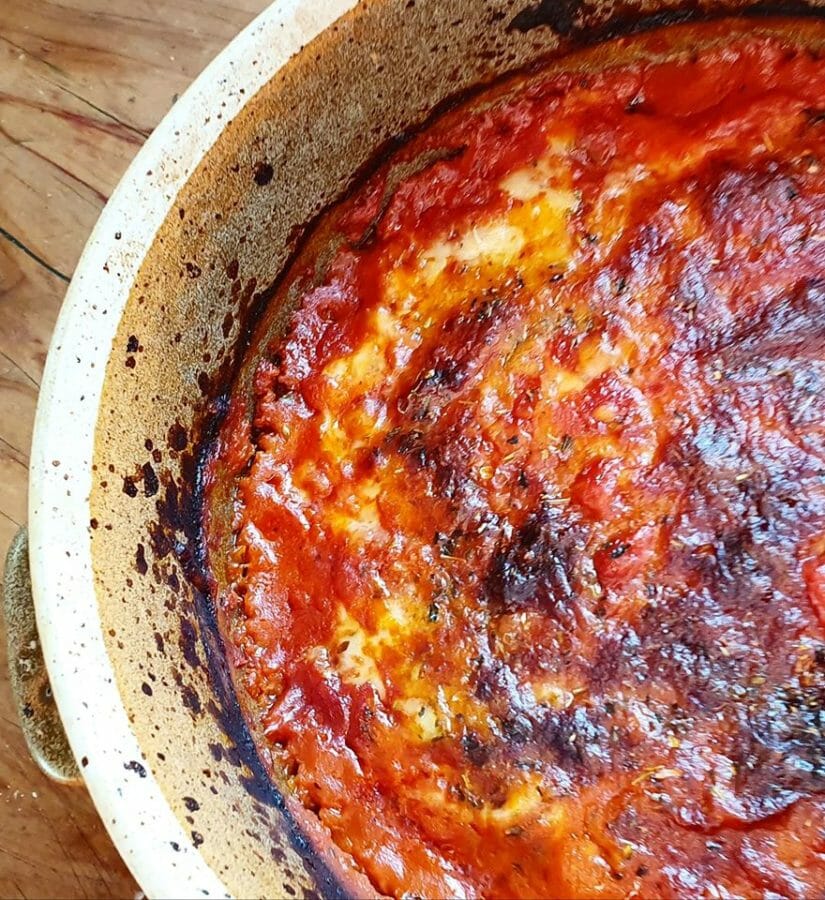 Bridget Finlayson says, "I made the Pepperoni potato pizza bake, oh my Lordy it is sooooooo good!!  My tip is to boil the potatoes for quite a bit beforehand and it turns out PERFECT!!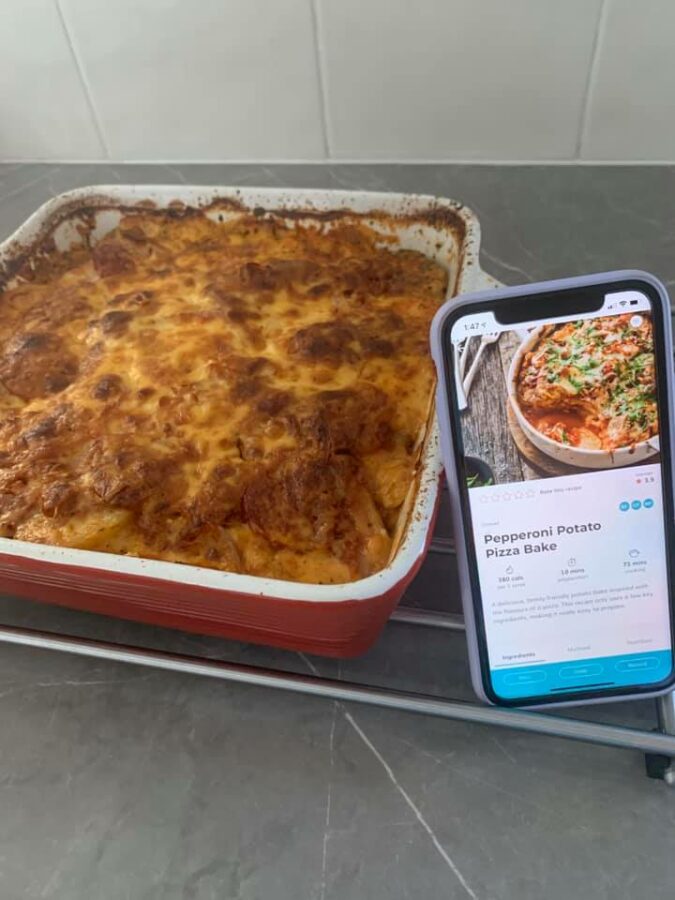 Is your mouth watering yet?!! Try this recipe for yourself.  Click here for the Pepperoni Potato Pizza Bake.
Join our supportive community of mums here.
For thousands more amazing recipes like the Pepperoni Potato Pizza Bake,  join the 28 Day Weight Loss Challenge.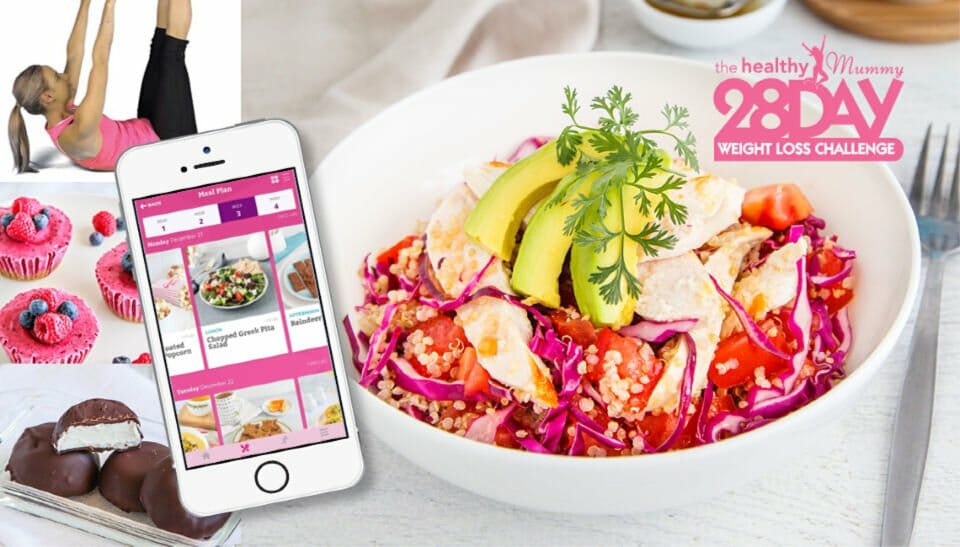 Each month our 28 Day Weight Loss Challenge gives you a meal plan, exercise routine and tips and advice to help you be the best version of yourself.
Do you find yourself victim to emotional eating? Take the stress out of putting so much emphasis on food and diet and try our 28 Day Weight Loss Challenge which has been described by 100,000's of mums as a lifestyle change!
With a weekly meal plan consisting of 3 main meals and 3 snacks – The Healthy Mummy's 28 Day Weight Loss Challenge can help you stick to a healthy food plan and hit your weight goals.
You can find out more or join the 28 Day Challenge HERE.