Real Mums share SPECTACULAR Weight Loss Results and how they have transformed their lives
If you are interested in regaining your confidence and improving your health and/or losing weight, then you have come to the right place.
The Healthy Mummy community are real mums – just like you. Each is transforming their lives and achieving AMAZING results with The Healthy Mummy 28 Day Weight Loss Challenges and Smoothies.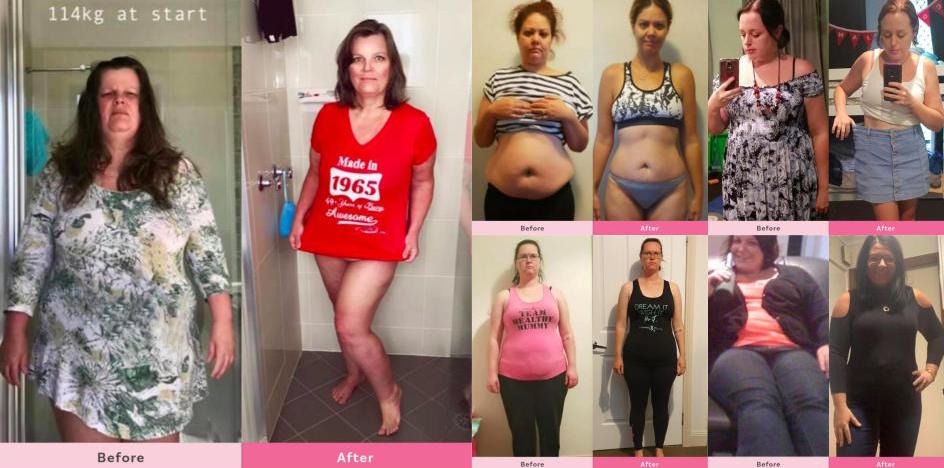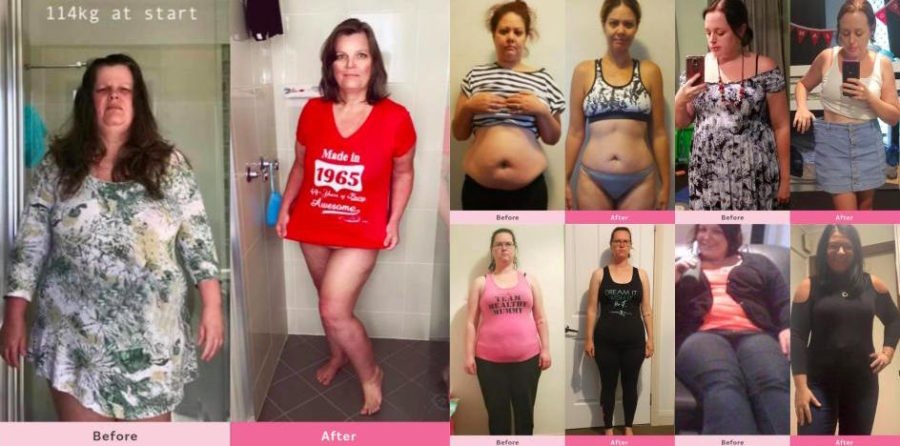 Real Mums, Real Stories
These mums have lots to celebrate! It's not just about the weight they've lost but all the positive things they have gained. They're all more confident, healthy, strong and most importantly, happier now they're living a Healthy Mummy Lifestyle.
Read their inspiring stories below!
Josie Boon
Josie says "All thanks to the Healthy Mummy I'm down 20kgs and SO many cm's! The online support along my journey is what kept me going. My relationship with food and exercise is completely different from what it was 2 years ago! No more painful bloating and I feel happy and healthy!
The skirt I'm wearing on the right was my goal skirt, 2 years ago I couldn't even do up the buttons, now it's too big!"
Nikki Green
Nikki says "Hard Work + Dreams + Dedication = Success
5 years of Healthy Mummy Smoothies and following the 28 Day Weight Loss challenges! No cutting out food groups, everything at your fingertips, variety of workouts, family-friendly and a bunch of supportive women who constantly have your back!"
"Join now you'd be crazy not to!"
Rhiannon Barry

Rhiannon says "At 98.8kg I was miserable, depressed, unhappy and had zero energy to play with my 2 kids… then a friend introduced me to Healthy Mummy.
By following a healthy meal plan that was suited to my calorie intake, having 1 to 2 Healthy Mummy Smoothies a day, increasing my water intake, and going on daily walks, I managed to lose 10kg over 12 months.
Fast forward another 12 months, and another baby later, I am currently down to 80.3kg and have lost a whopping 78cm from my body, making me the smallest I have been in over 5 years.
Healthy Mummy isn't a fad or a diet – it is for real mums, like me, who want to live a healthy lifestyle and be the best version of themself."
Fa'asega Vandermade
Fa'asega says, "I'm not going to tell you everything that's not right in that first picture because it shows I wasn't always this way.  But I become a mother and I forgot me like a lot of women but then in November 2018 I lost 42Kg in my first 12 months"
I discovered through The Healthy Mummy that I was:
fierce 
strong
full of fire 
And that no even I could hold myself back because my passion burned brighter than"
My fears
My anxiety
My self hate
I learnt I mattered –  I deserved self-love and self-care
I learnt I DON'T need to be a perfect mummy. I just need to be a happier healthier version of me – a woman full of her own goals, and that her kids will still love her if she makes time for herself they will appreciate all the energy and happiness she has now . I still have off days but thanks to the Healthy Mummy I've learnt to breathe and tomorrow get up get on with it.
I enjoy my time just as much as my family time… I've learnt life is a balance between the both and every goal is reachable, not overnight but not to give up every day is a step closer."
Manuela Bu
Manuela says, "2020 is my year! It's about me. For me! Taking one step at a time!
Thank you Healthy Mummy for being my guide. Teaching me about portion control and inspiring me to find myself again. Each body is different – young & old. The older generation 50 and above can't move as well as the younger ones. So to be able to work with a plan and tweak it to my specific needs was important.
Now I'm beginning to shine! I'm finding my "sexy" and No longer hiding away. And This is just the beginning, I'm sure.
This single Mum of 4, and carer to 1. Is changing before your very eyes.
Feeling so really proud in my 1965 T-shirt!"
Congratulations to these incredible women and their incredible results!
Are you ready to become a Healthy Mummy?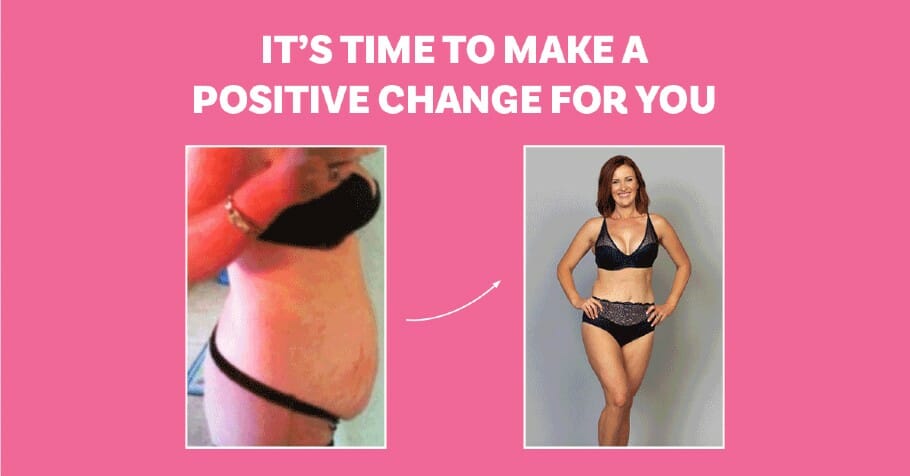 If you are wanting to lose weight and improve your energy – not to mention – help improve your overall health and wellbeing – our 28 Day Weight Loss Challenge is an awesome program to check out.
Our 28 Day Weight Loss Challenge includes:
28 days of at home exercise routines (no gym needed) – with video instruction
Customisable and breastfeeding friendly meal plans (including 7 Day Cleanse)
Time-efficient exercises for busy mums
Challenge combines Pilates exercises with interval and circuit training (HIIT)
Suitable for basic to advanced fitness levels
Home to thousands of EASY-TO-MAKE recipes!
To learn more about our 28 DAY WEIGHT LOSS CHALLENGE CLICK HERE or purchase our Smoothies HERE.