How Sarah has lost over 14 kg in just 3 months
Sarah Savage has lost over 14kg in just three months after she signed up to the 28 Day Weight Loss Challenge.
This amazing mum-of-two from South Burnett admits she decided to embark on a health journey because she could no longer fit in her clothes.
"My stretchy pants were getting tight so I knew I had to make some healthier lifestyle changes," she says.
"My size isn't what defines me or anyone, it's whether you are a good person or not that's what  my moto has always been about. I struggle with receiving weight loss complements because I've still just me."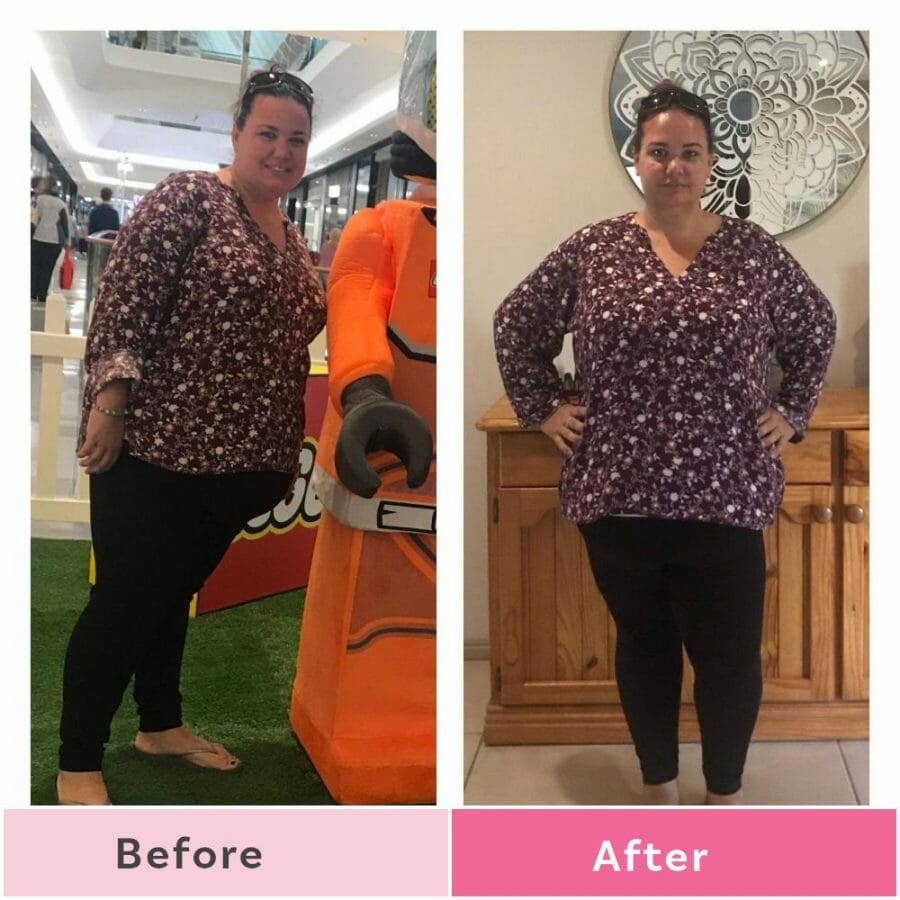 How this mum has lost 14kg in just 3 months
In just three months, Sarah has lost 14.1kg and she says she feels like she has more energy than ever before.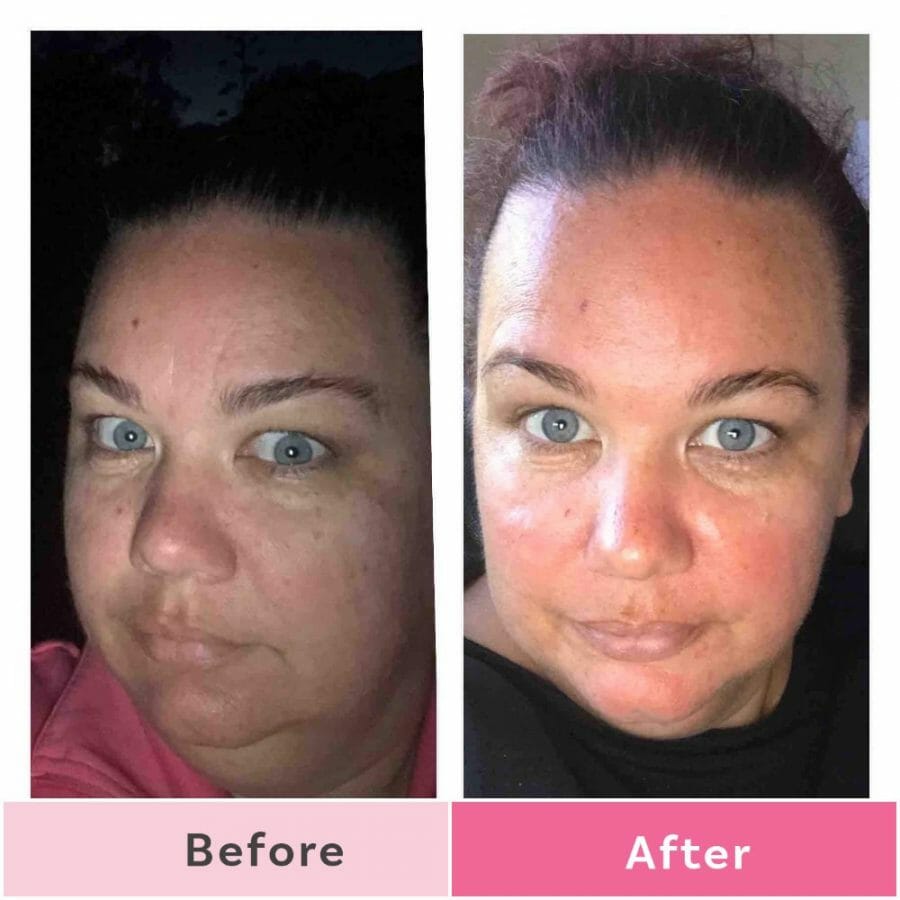 "I have been on my Healthy Mummy Journey for 3 months and surprisingly have lost 14.1kg. I have more energy, less mental fatigue, I'm more organised because of the meal planning and I get a better quality of sleep," she says.
"I'm still in denial of seeing myself any different in the mirror but I can tell in my monthly progress photos and my clothes. I have gone down a size and fit more comfortably in clothes that were in the too tight draw."
What Sarah eats on a typical day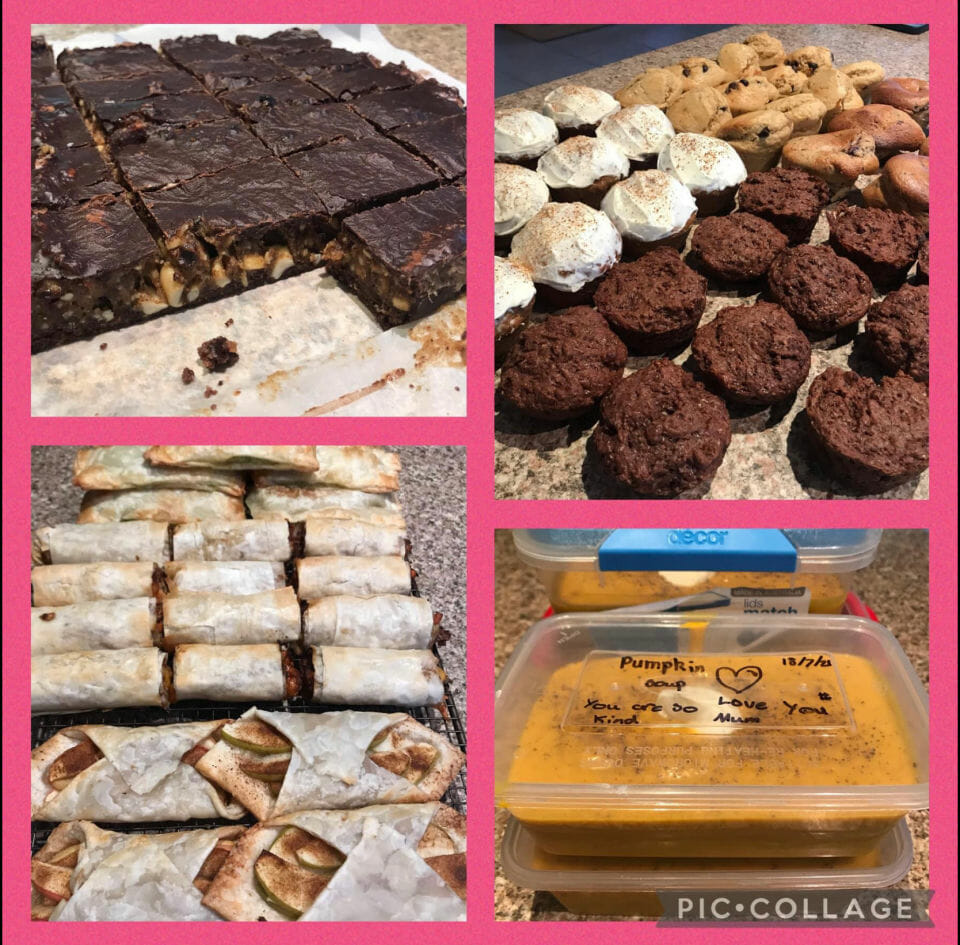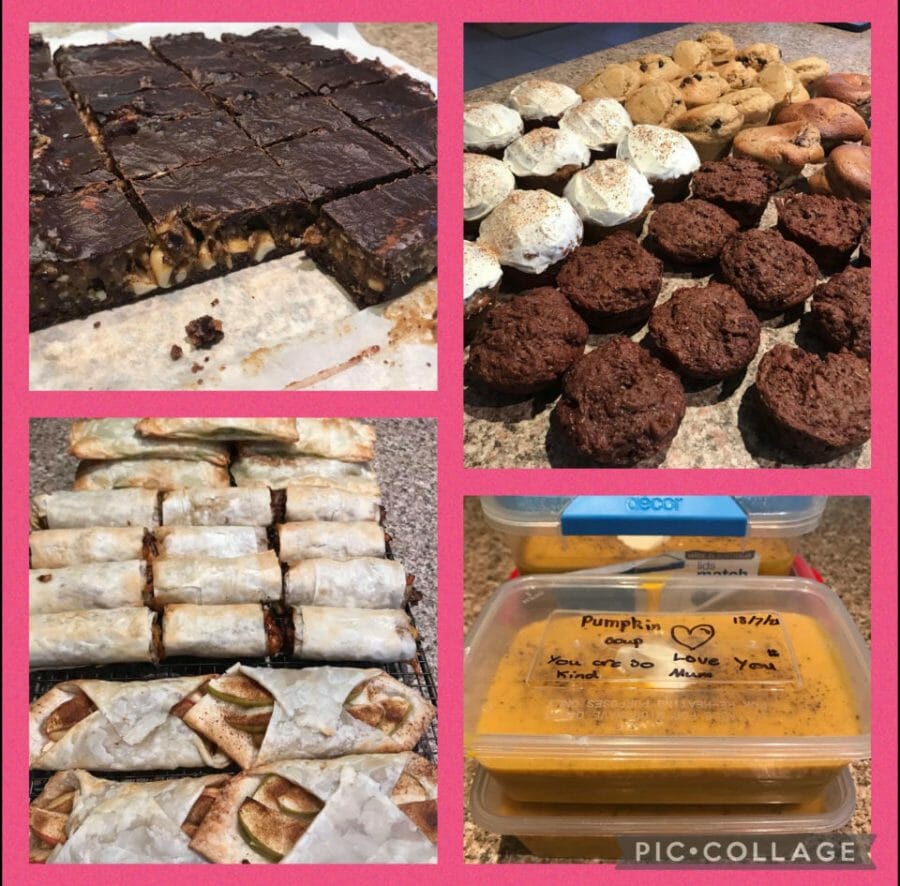 Breakfast
Breakfast for me is usually something quick so I have a stock pile of breakfast muffins (Blueberry and the Zucchini & Bacon Breakfast Muffins).
Twice a week on my early mornings I have the Healthy Mummy Smoothie on the drive to work. Weekends it's poached eggs and avo or something along those lines.
Snacks
Snacks is usually have savoury for mornings (Cheese & tomato crackers, Hummus & tomato Rice Cakes or Hidden Veg Sausage Rolls.
I have a sweet snack in the afternoon with a coffee after work as that's usually when my sugar cravings hit. I always have the Wholemeal Choc Chip Muffins on hand or the Chocolate Weet-Bix Slice.
Lunch
Leftovers from dinner
Dinner
Dinner we have a fortnight rotation of our family favourites but will also add something new. Some of our favourites are the Stove Top Lasagna, Devilled Sausages, Shepherds Pie, Mexican Lasagne, Chicken Mushroom Pasta.
Desserts
Desserts – we aren't a big dessert family but I do have a stash of the Healthy Mummy's Chocolate Brownies in the freezer for when I feel like it.
I don't eat fruit as I struggle with food smell and texture so I'm so glad there are so many options to choose from that I don't have to worry about it.
Exercise
I've just about completed the Beginner Basics and enjoy the flexibility of doing them whenever and in you own home (I get social anxiety so it's perfect for me).
I also add the take 10 step workouts because once you get through one workout you just want to keep going.
Sometimes, I struggle with motivation when getting home from work so I try to go for a 5km walk straight after on our local Rail Trail or I walk laps around our back paddock.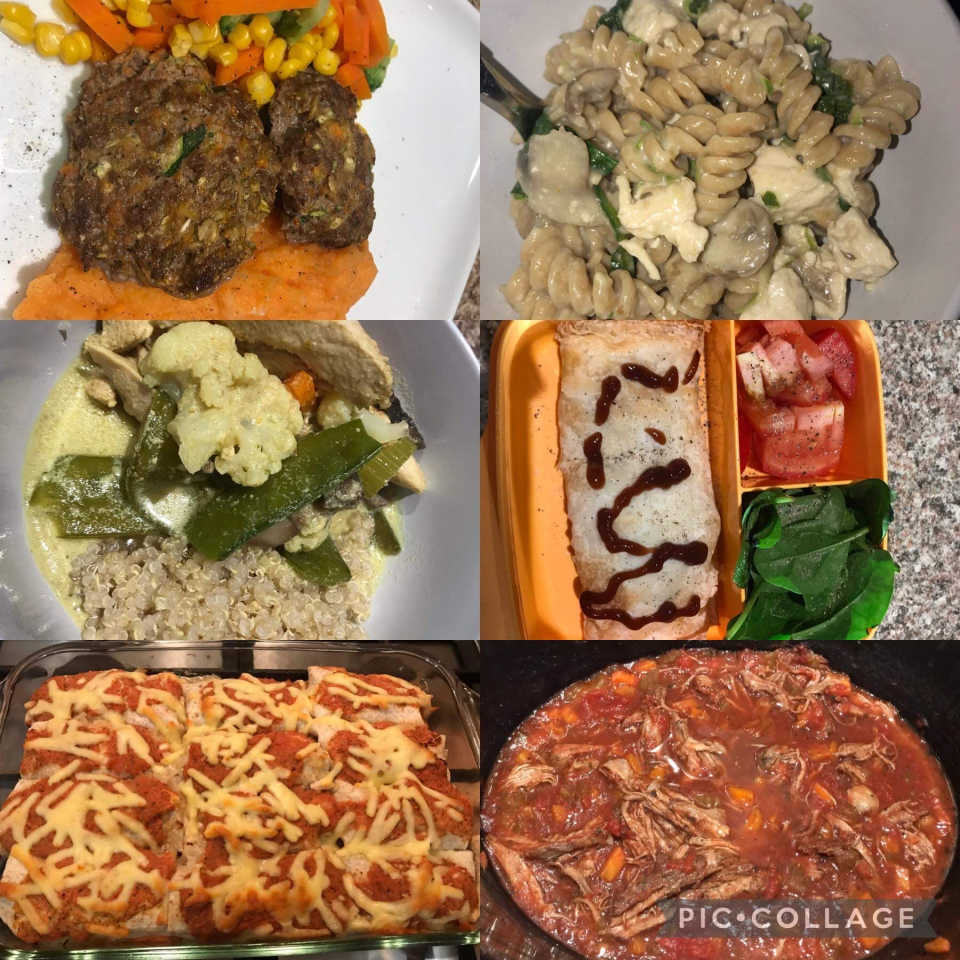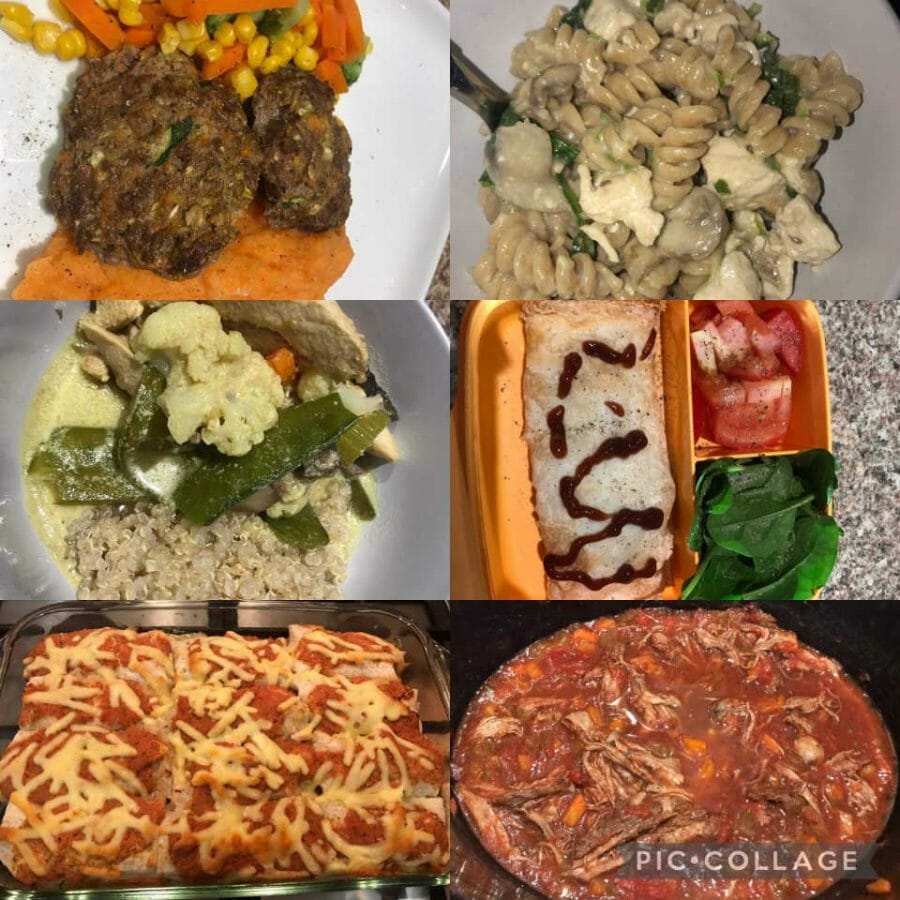 Sarah's top tips for success
1. Don't be too hard on yourself when you have an off day because that pressure will lead to teo days off then a week but also it's ok to start over.
2. It's your journey and a complete lifestyle change which all takes time so try not to compare yourself with others.
3. Your mental health (big advocate of mental health) is just as important as your physical health but when they both are aligned your unstoppable.