Sascha's ditched the restrictive diets, lost over 30kgs and feels FABULOUS in her own skin!
We recently invited seven AWESOME Healthy Mummies to Sydney to take part in our BIG black underwear photoshoot and celebrate their amazing weight loss. And one of them was the STUNNING Sascha Farley, a mum-of-two from Cromer, NSW!
This mama had tried all the restrictive diets out there but then decided to join the 28 Day Weight Loss Challenge four weeks after having her second baby. 18 months later, not only has her health improved and her confidence blossomed, but she's also over 30kg lighter!
Here's her story….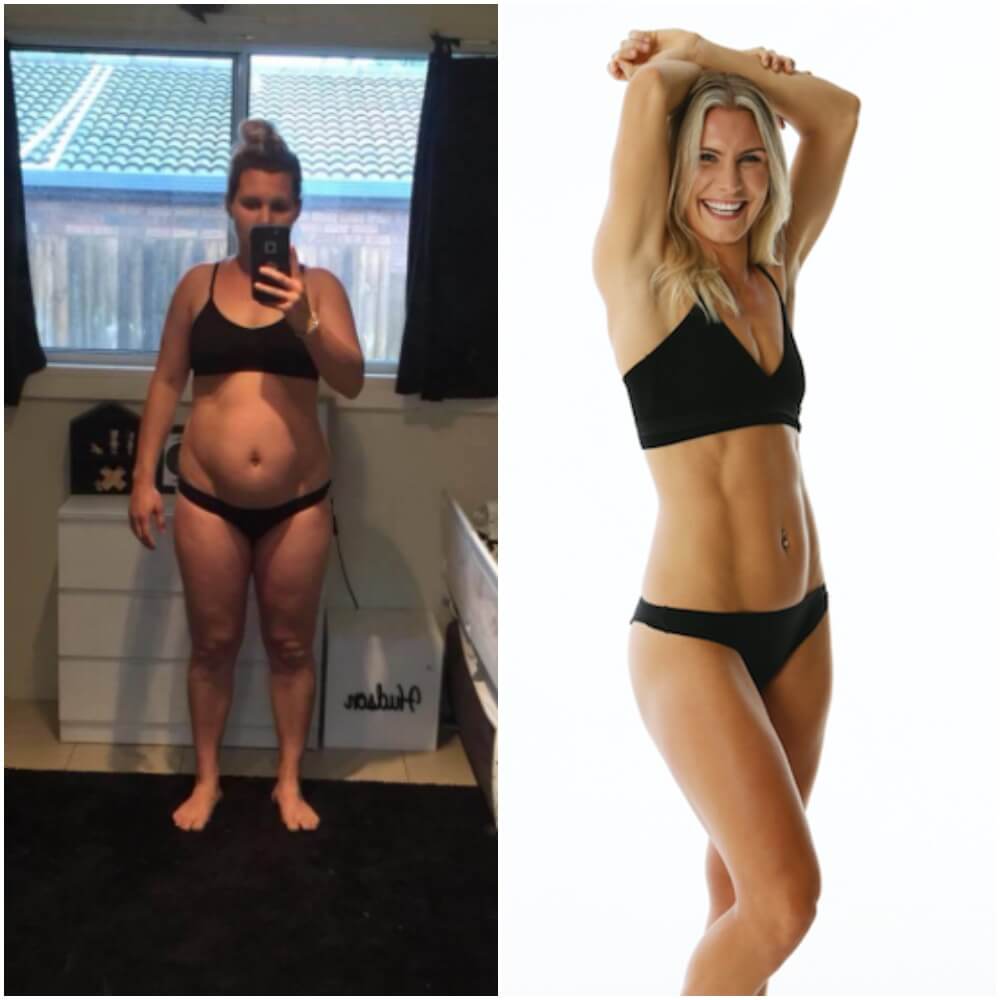 No more restrictive eating!
Before discovering The Healthy Mummy, Sascha tried a lot of different diets, a lot of restriction and a lot of all or nothing. For her, it was all about that quick fix and she'd believe all the crazy weight loss myths like restrictive calorie counting and not eating after 6pm.
"I didn't think that living a healthy lifestyle was possible to enjoy, so I thought that it was always deprivation and punishment in the gym or being unhappy with your body so I couldn't find the balance between the two. I didn't have that knowledge and education," says Sascha.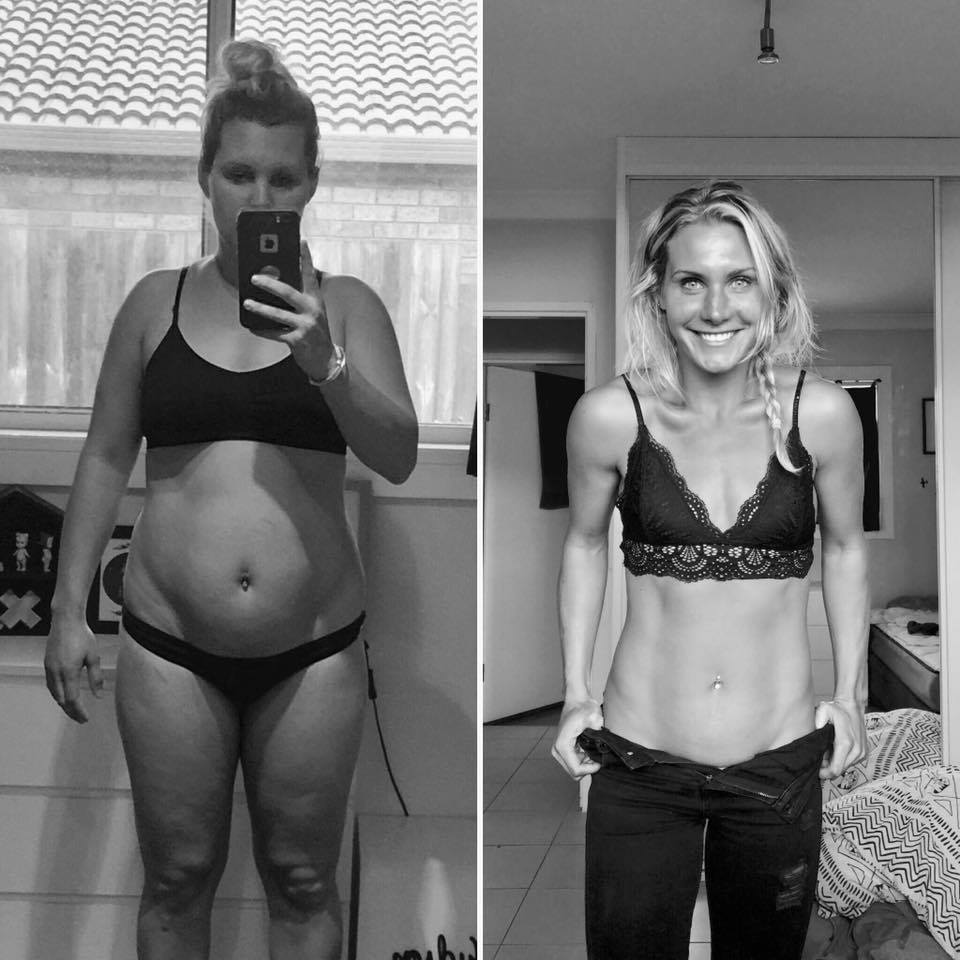 Bursting with confidence!
Sascha admits she's always been very self conscious.
"I always hated my legs, always hated my lower body and never appreciated my body for what it could do, it was always what it looked like," she says.
But now, for Sascha it's not about having the confidence to wear different clothes. Instead, she says her confidence comes from what she's eating, her improved health and energy levels and just knowing that she has control over her body in a way that she never did before!
"It's enjoyable now and I'm just generally happier and my mental health is better too, I think, from the inside out," Sascha adds.
So when she was invited to come to our BIG black underwear photoshoot, Sascha was so happy to have the opportunity to celebrate her health and weight loss achievements!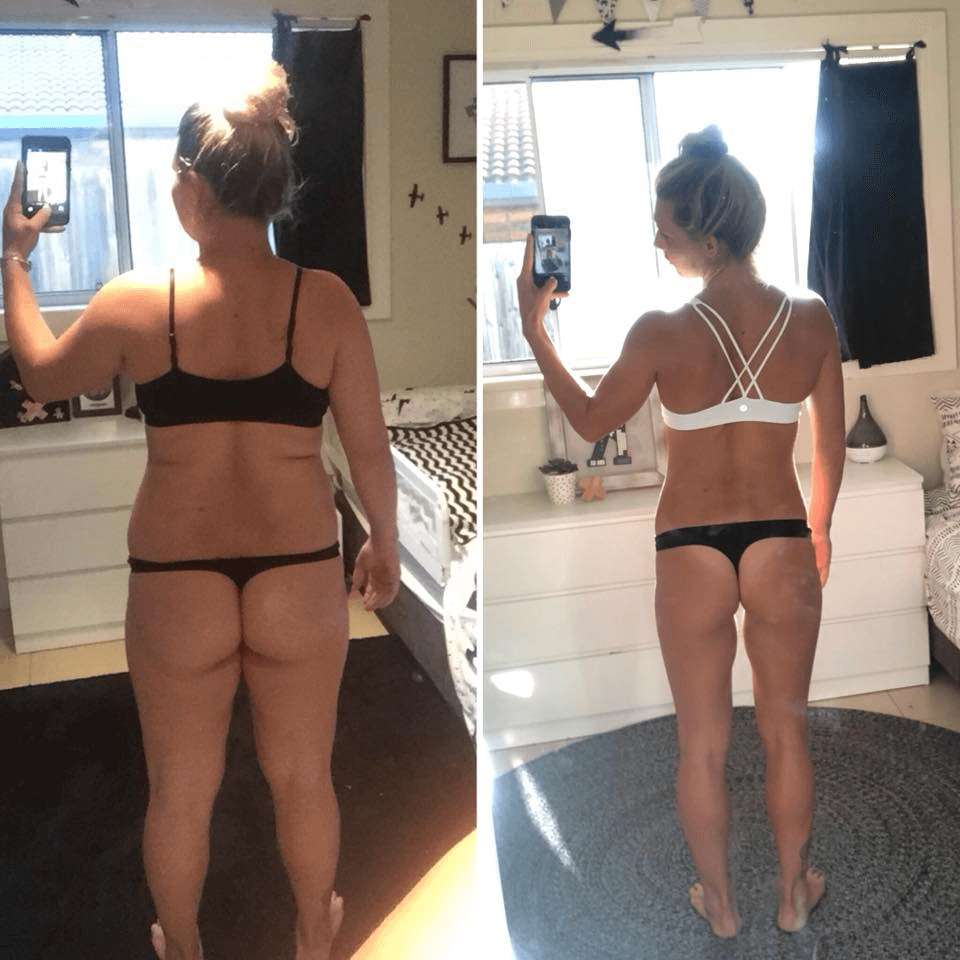 "I think to be able to embrace my body in a way that I can't do every day, to be with a bunch of women who are all empowered and have gained the knowledge and happiness and celebrate that together in our own skin is really really cool. 
"To be in our underwear and show our skin and our marks, I think that's really powerful, especially in this day and age of social media. We're not posing in front of our mirrors, it's just the real, raw us," says the mum-of-two.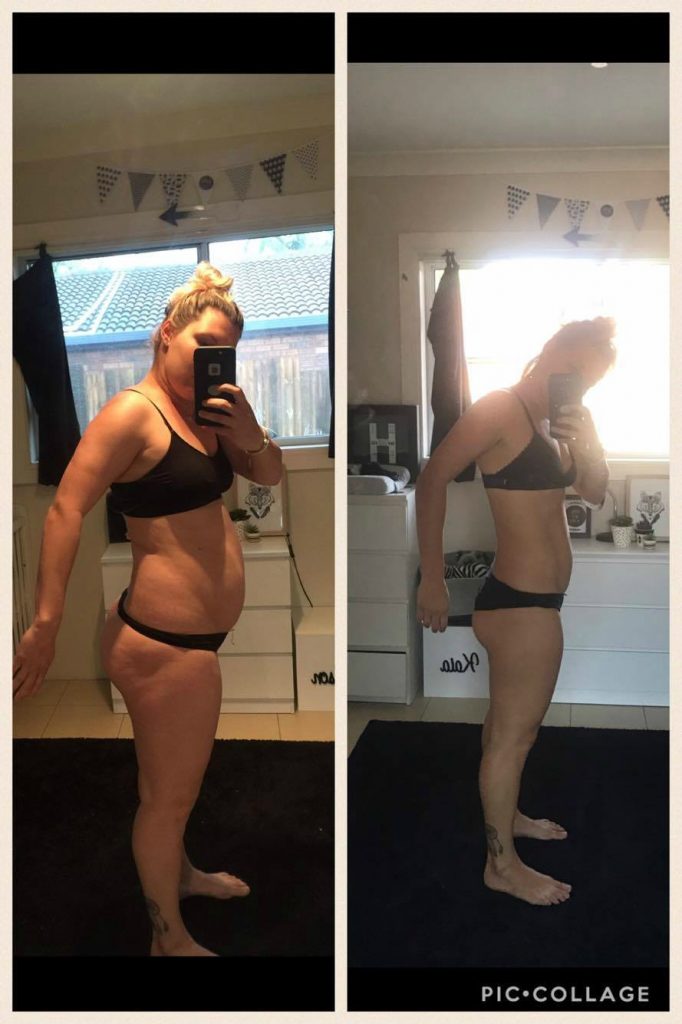 Amazing work Sascha! Congratulations on ditching the restrictive fad diets and finding your confident self!
Join Sascha on the 28 Day Weight Loss Challenge!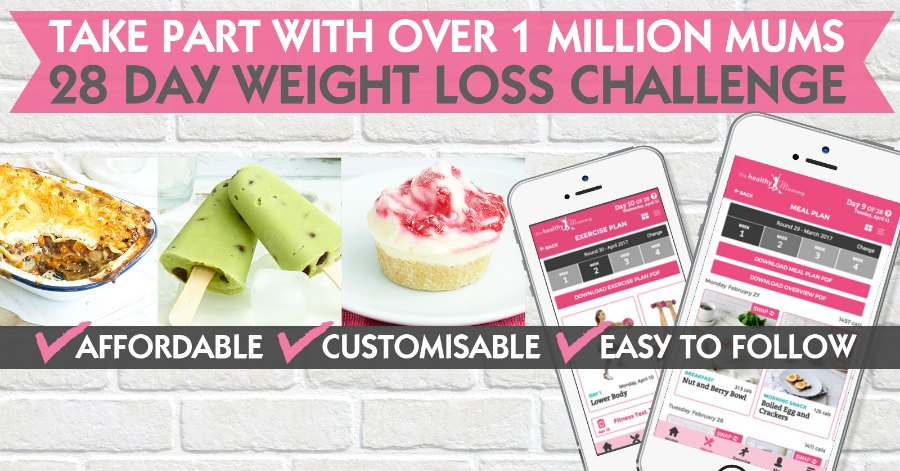 With more than 4,000 delicious (and healthy) recipes, 350 exercises & 24/7 support – the 28 Day Weight Loss Challenge  is designed (and proven) to help busy mums like you lose weight!
To learn more about our challenge OR to join – click here.
To learn more about our products – head to our Healthy Mummy Shop.