Save almost 4,000 calories a WEEK with these 5 simple food swaps
If you are following the 28 Day Weight Loss Challenge, you'll notice that we don't ask you to cut out any food groups or specific types of food. There's no need to cut out carbs, or fat, or your favourite treats for good!
But if you want to lose weight, tone up, or just feel healthier, there are some simple tweaks that you can make to your diet every day that can really help to boost your results.
5 simple everyday food swaps
1. Don't over do the sauces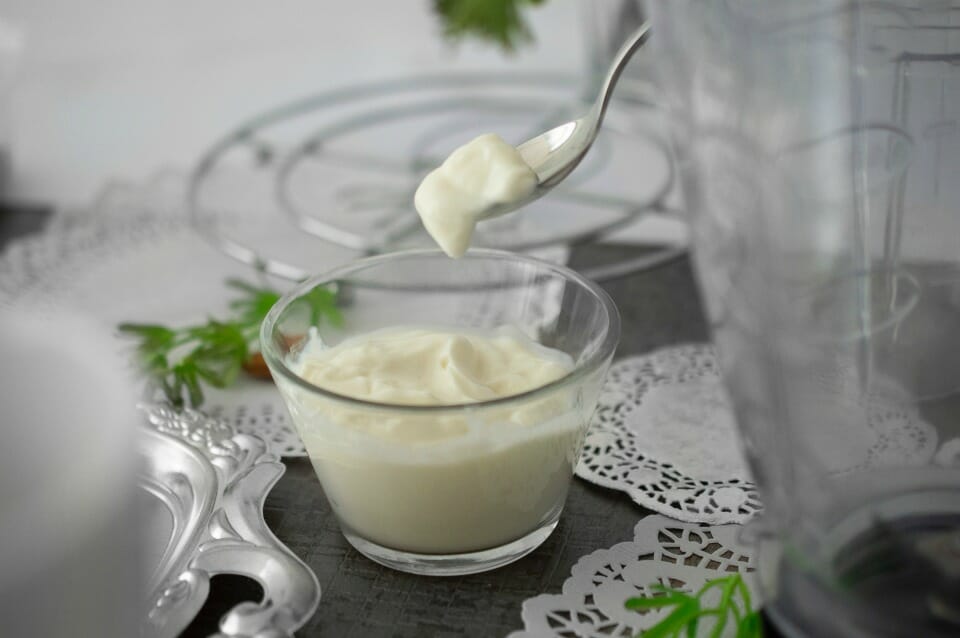 We all love our sauces. Whether we're putting tomato ketchup on our fish and chips or mayonnaise in our sandwiches, the problem is sauce has a heap of sugar in it.
Instead of lathering your meals in sauce, try using a smaller amount, the size of the lid instead or half a teaspoon.
One serving of ketchup (100 grams) contains: 112 calories
One lid size portion of ketchup: 28 calories
Calories saved if you were to have sauce every day for a week: 588 calories
2. Swap the full fat latte for an espresso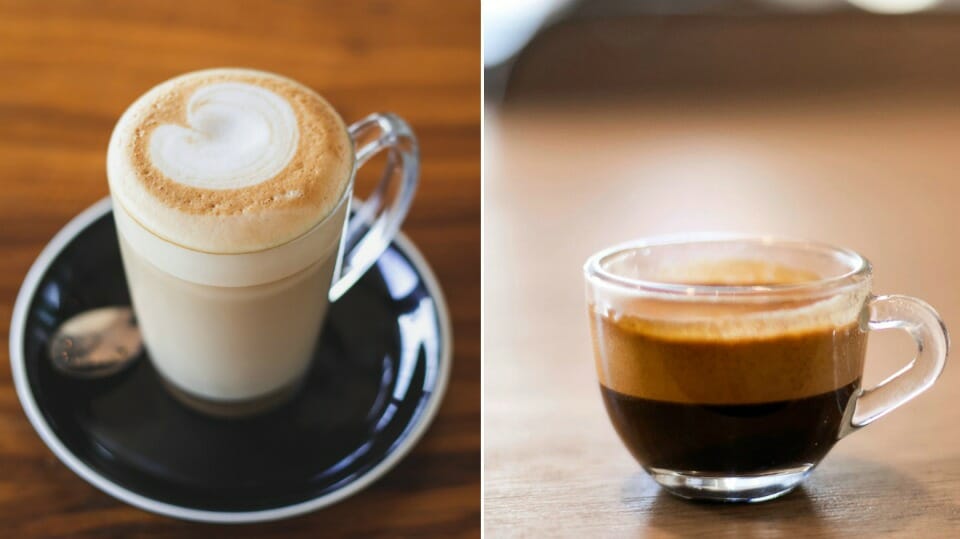 Us tired mums all need a boost of energy to start our busy day. But did you know that coffees are full of calories, depending on which one you order.
If you are a latte drinker, why not try opting for an espresso instead? This way you'll still get your coffee hit but without the extra calories.
Calories in a full fat large latte: 136 calories
Calories in an espresso: 9 calories
Calories saved by switching from a full fat latte to an espresso each week: 889 calories
3. Eat a quarter of an avocado instead of a whole one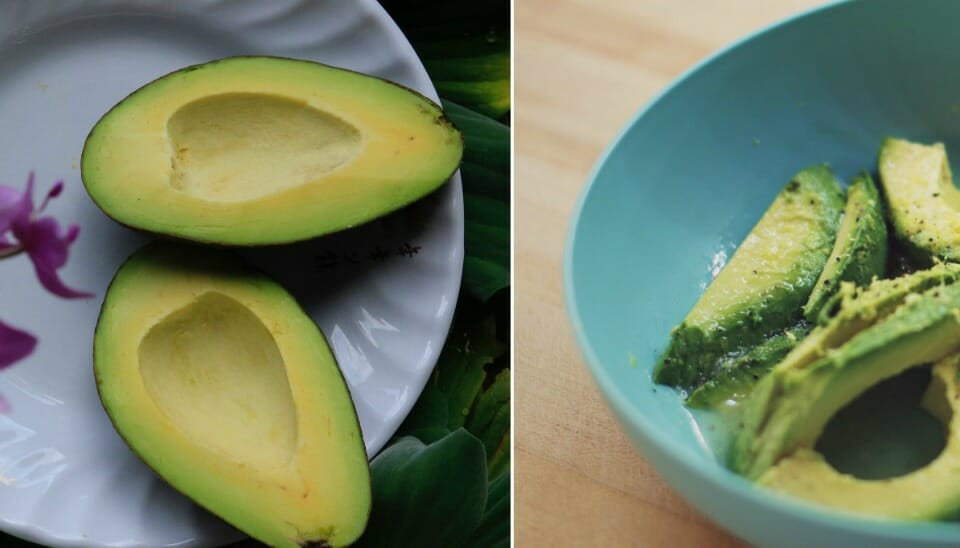 We all love our avocados and we know they have a heap of amazing benefits, but if you are having a whole avocado a day it's actually going to not help you lose weight.
Try having half or a quarter of an avocado a day, this way you get all the health benefits without the excess calories.
One avocado: 160 calories
Quarter of an avocado: 40 calories
Calories saved if you were to have an avocado a day: 280 calories
4. Ditch the ice-cream for healthy yoghurt bites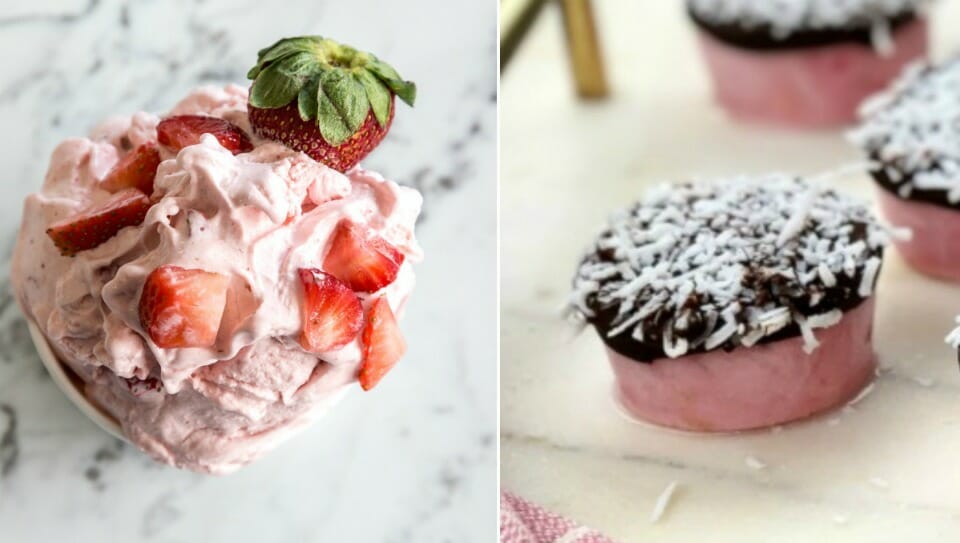 We all deserve a treat, but rather than an ice-cream after dinner each night try our Healthy Mummy Choc Strawberry & Coconut Frozen Yoghurt Bites to satisfy your sweet cravings.
Calories in 100 grams of ice cream: 250 calories
Calories in a Choc Strawberry & Coconut Frozen Yoghurt Bite: 60 calories
Calories saved if you were to swap ice-cream for the yoghurt bites every day: 1130
5. Swap slices of cheese for grated cheese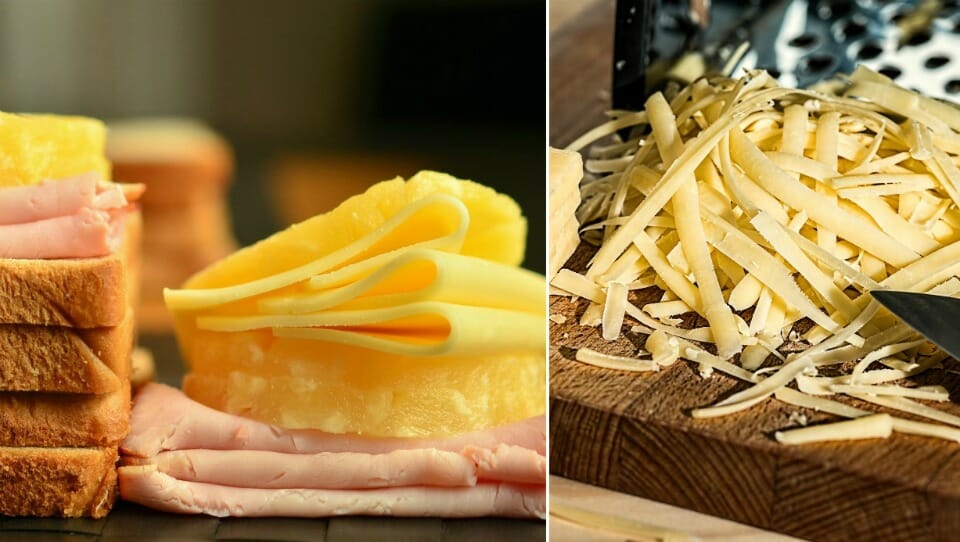 Cheese is one of those foods that can be more-ish! But a couple of slices of cheese actually contains a heap of fat. Try swapping out for grated cheese instead. We tend to eat less if we have grated cheese.
Calories in two slices of cheese: 226
Calories in a portion of grated cheese: 100
Calories saved by swapping slices of cheese for grated cheese in a week: 882
By making these 5 simple swaps in a week you'll save yourself 3,769 calories. That works out to be 15,076 calories a month!
Feeling inspired?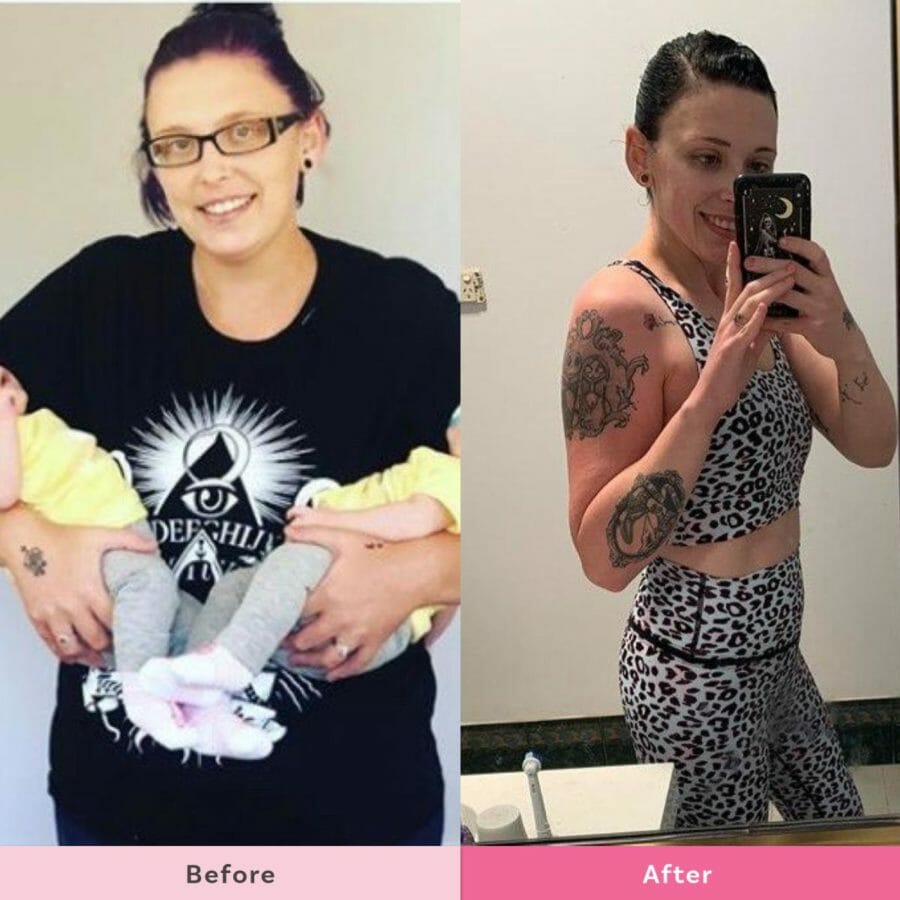 Simone is a mum to four girls from NSW.
Simone shares, "I was so lazy,  loved junk food and made excuses not to do anything. I started diets and would always give up after a week or two."
"I joined the 28 Day Weight Loss Challenge to lose weight, but most of all to be healthy, I was sick of being sick and unfit."
"I have lost of total of 36 kilos. I'm now weighing 60 kilos. It has taken me 10 months to lose 30 kilos."
"The Healthy Mummy didn't just change my life, but it changed my children's lives too'.
"As I always tell my daughters I'm not on a diet I have a healthier lifestyle now,  for them and most definitely me."
Ready to Drop a Dress Size in 28 Days?
Never Go Hungry
Our program offers NO 1200 calorie restrictions
Workout at Home
Follow guided training videos with expert fitness instructors (no equipment needed!)
Feel Supported 24/7
In our private support groups with other mums just like you!
Eat Delicious and Healthy Food
With family-friendly, weekly meal plans & over 6,000 easy recipes developed by nutritionists

No lock-in contracts, cancel anytime.