These mums have lost 163 kgs combined plus multiple dress sizes!
These mums have lost an amazing amount of weight plus multiple dress sizes by following the Healthy Mummy 28 Day Weight Loss Challenges.
These mums have lost copious amounts of weight plus multiple dress sizes by following the Healthy Mummy 28 Day Weight Loss Challenges.
They are rocking their goals and are loving their journey!
Jillian Ives has lost 17kg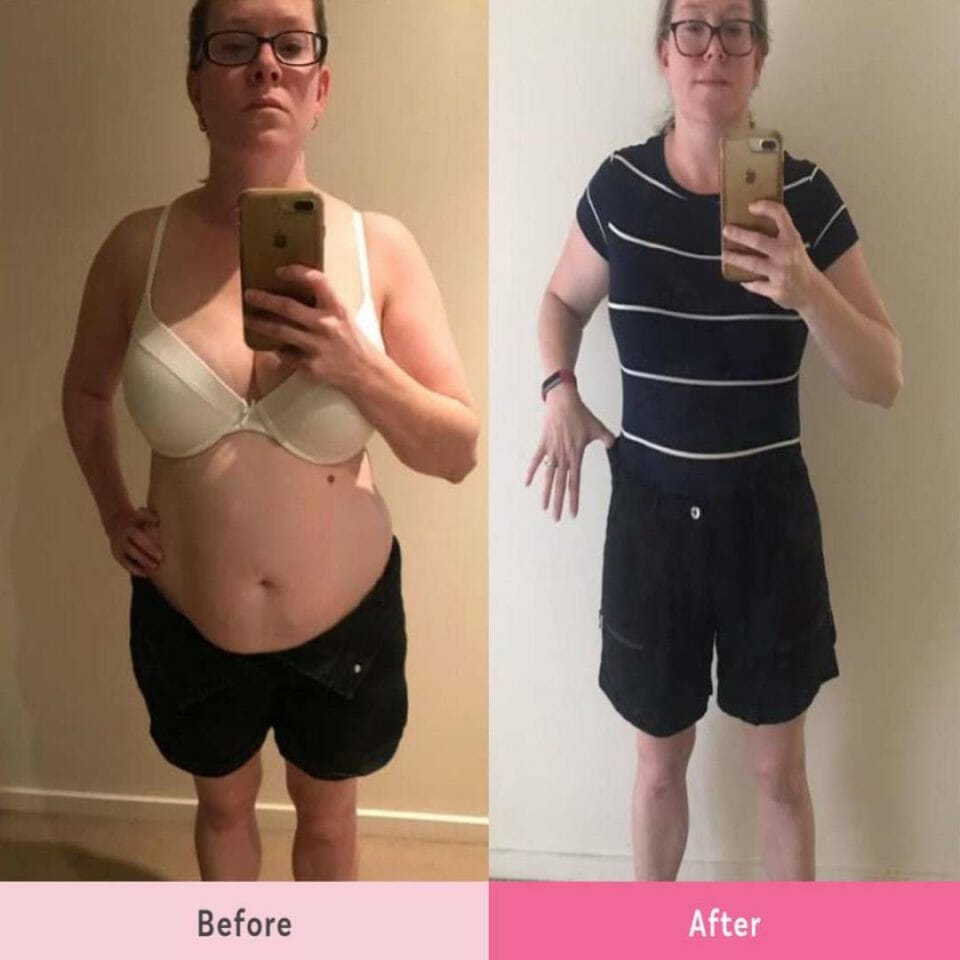 Jillian says, "The same shorts almost 12 months apart. I've lost 17kg between these photos. I couldn't even do up these shorts and had a hair elastic on the zipper to keep it up for so long. Now they are starting to get loose. This is what The Healthy Mummy 28 Day Weight Loss Challenge has done for me.
It's been a hard journey but I'm starting to see my goal on the horizon. Once I'm at goal I'm sure I will have a new goal to get to.
I am enjoying doing toning and strength training and cardio again."
Megan Jade has dropped 21kgs
Megan says, "Losing the baby weight, for some, can be a struggle. 
You are trying to keep a newborn alive, breastfeeding (which can leave you ravenous), keeping your house in order, maybe having to look after other children. The list goes on and down at the bottom is you.
With the 28 Day Weight Loss Challenges, I have managed to do all the things I need to do for my family and move up the list to ensure I'm feeling my best and living my best life. 
In four months, eating the delicious recipes from the 28 Day Weight Loss Challenges, having a smoothie a day, exercising, staying hydrated and getting in a minimum of 10000 steps I've managed to drop 21kgs and 87cm from my body measurements. I have determination, energy, confidence, self-worth and am living life not merely existing."
Brooklyn Chanelle has lost 50kg
Brooklyn says, "I've never done a Flash Back Friday, so this is mine. Just over a year ago, I started using the smoothies, the free recipes and doing a few 28 Day Weight Loss Challenges when I can afford it.
I have also been following all the amazing Healthy Mummy community who post regularly."
Andrea Dixon has lost 30 kgs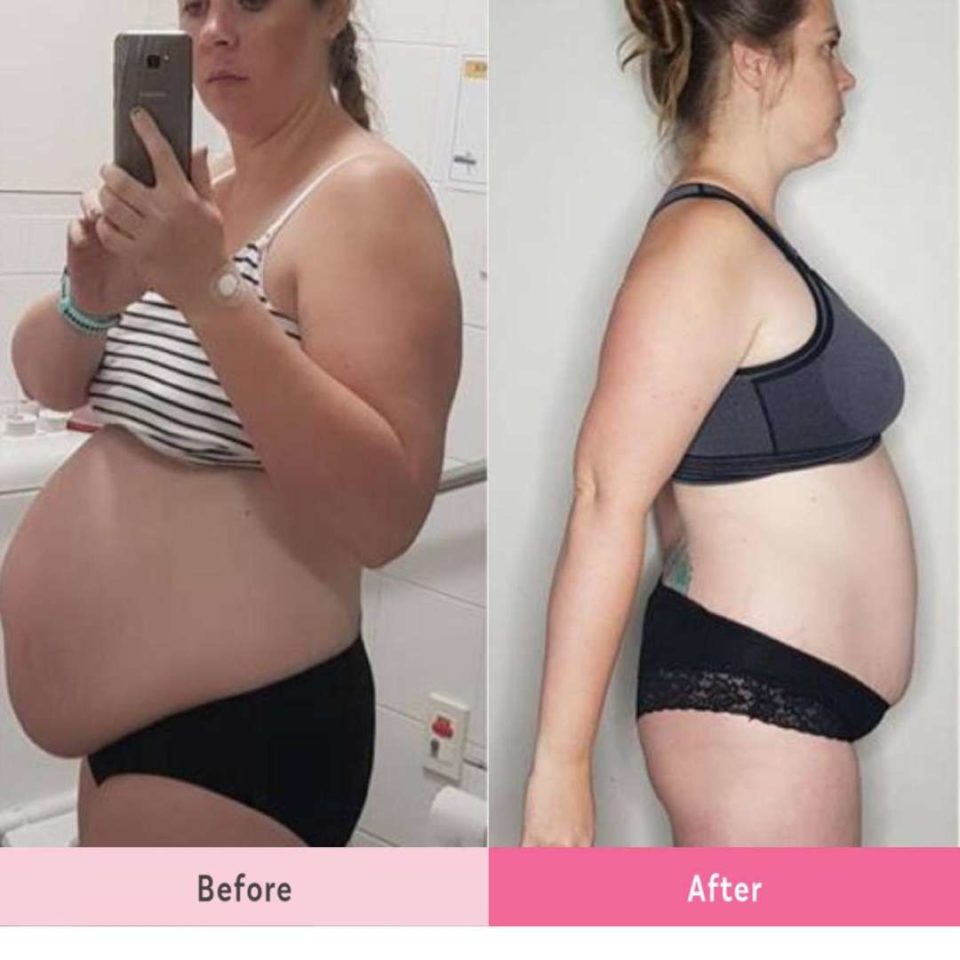 Andrea says, "Hi Ladies My name is Andrea and I am one of your January Detox, Bums and Tums Motivating Mums! 
I am a Mum of five and have been using The Healthy Mummy for four years just after the birth of my third baby.
In my first 12 months, I lost 30kg and felt amazing. I have since had another two babies and am on my third Healthy Mummy 28 Day Weight Loss journey.
I fell in love with the Healthy Mummy because it is super family friendly and the Healthy Mummy smoothies are a godsend while I breastfed.

I am super pumped for 2019 and have a goal of losing 35kg this year, being able to run 5km and maybe even some abs being visible. But to start the year of my Jan goal is to give away 3kg and exercise every day.
If you are just starting the 28 Day Weight Loss Challenge my top 3 tips are:
1. Don't be afraid to start slow swap one or two meals a day to 28 Day Weight Loss Challenge meals as you get used to your new lifestyle
2. Really focus on your water intake
3. If you slip up, move on what is done is done, make improvements with your next meal."
Robyn Jurd has lost 28 kg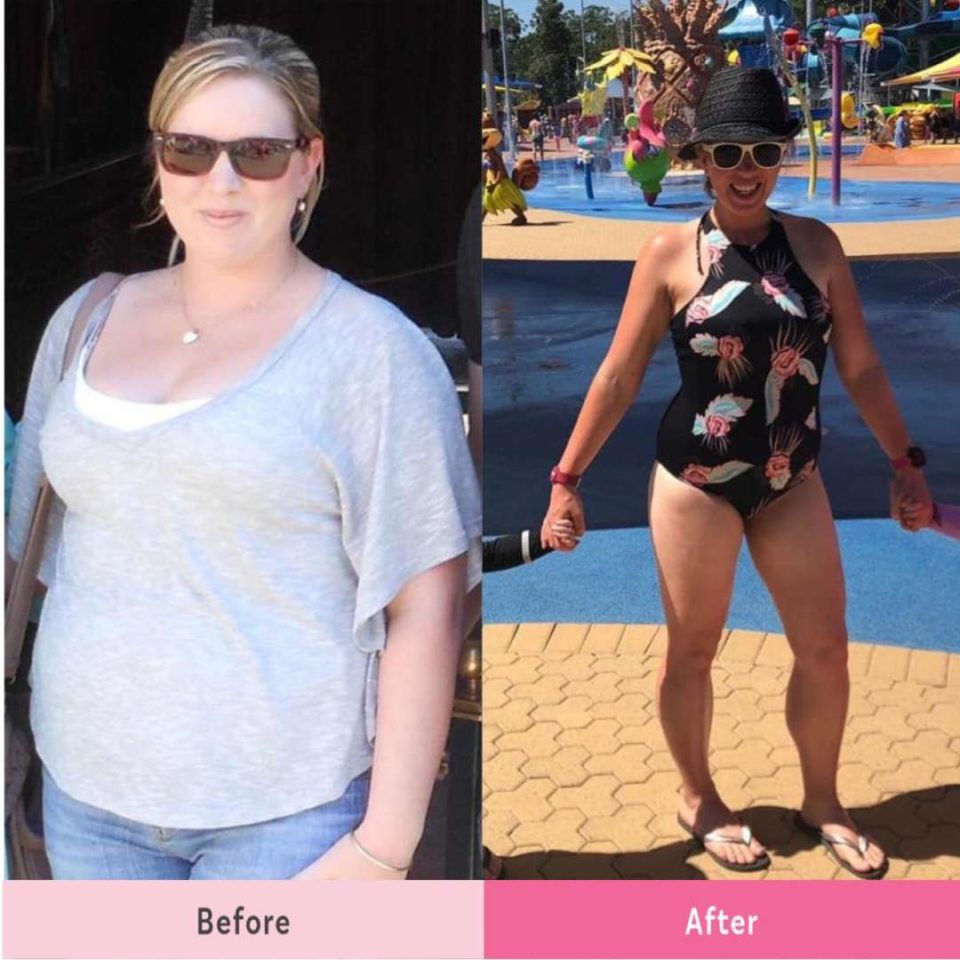 Robyn says, "28kg gone forever!
size 16 to size 8
From being self-conscious all the time to feeling comfortable in my swimmers. 
The Healthy Mummy 28 Day Weight Loss Challenge has changed my life! I'm the fittest, strongest, healthiest and happiest I have ever been in my adult life!"
Donna Watts Smith has lost 17kgs
Donna says, "Hey guys, here is my flashback from last Christmas to this Christmas. I have been with the 28 Day Weight Loss Challenge since for a year and a half.
I am now 51 years old, I have always had weight problems and have tried, like many to lose the weight.
Two years ago we lost everything due to our business failing, and our eldest daughter constantly ill with cystic fibrosis and kidney failure and once again food become a comfort, insert depression, anxiety, and panic attacks and I was pretty much at rock bottom. 
In the middle of this year things changed, something about Healthy Mummy and a $1 for 28 Day Weight Loss Challenge came up, I thought what have I got to lose. Starting weight at 96.4kg.
One week after starting The Healthy Mummy, I was offered my dream job working with horses which meant days feeding grooming mucking stables and the weight started falling.
I am now down to 79.2kg (I have never been under 85kg in my adult life). I'm feeling more confidentI i found a new love of shopping for clothes and having my family saying how proud they are of me is the best feeling.
Healthy Mummy for me has been a blessing, I love the recipes because they are easy to prepare and cook. I have never felt like I was missing out on anything. The support from everyone on facebook is another thing which has been amazing, I'm currently doing the step challenges and its great hearing everyones results.
I would recommend Healthy Mummy to anyone."
Thank you ladies for embarking on the Healthy Mummy journey!
Are you ready to become a Healthy Mummy?
If you are wanting to lose weight and improve your energy – not to mention – help improve your overall health and wellbeing – our 28 Day Weight Loss Challenge is an awesome program to check out.
Our 28 Day Weight Loss Challenge includes:
28 days of at home exercise routines (no gym needed) – with video instruction
Customisable and breastfeeding friendly meal plans (including 7 Day Cleanse)
Time-efficient exercises for busy mums – under 30 mins
Challenge combines Pilates exercises with interval and circuit training (HIIT)
Suitable for basic to advanced fitness levels
Home to thousands of EASY-TO-MAKE recipes!
To learn more about our 28 DAY WEIGHT LOSS CHALLENGE CLICK HERE or purchase our Smoothies.