This mum has lost 14kg since August with The Healthy Mummy!
When Nicole Bradshaw decided to sign up for The Healthy Mummy she didn't realise just how much of a life change she had made.
Now just 4 months later she's lost 14 kg, 50 cm and is fitting into clothes that she couldn't before.
Read her story below.
WOW! What a transformation in just 4 months!
Nicole has not only lost weight but also how much more energy for life she's gained in just 4 months of being part of The Healthy Mummy.
"I have lost 14kg and over 50cm since making the best decision of my life in late August.
I am so much more full of life now! Confident, happy and just feel a million bucks!!!"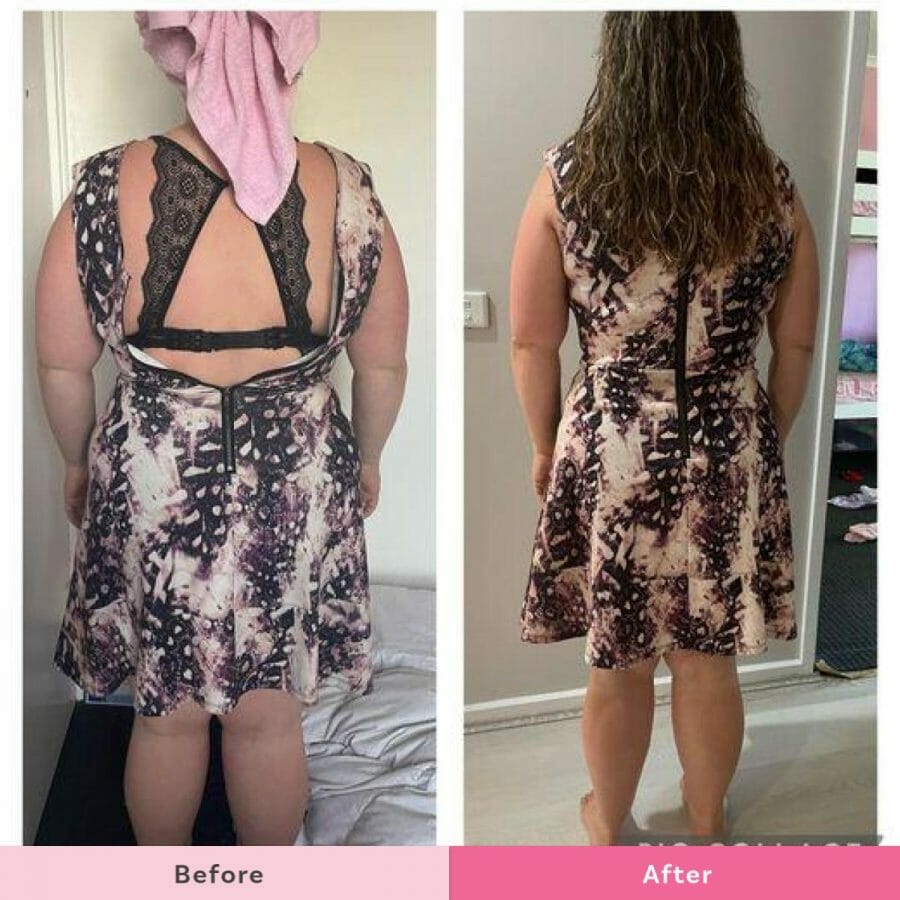 "1st photo in September 2021
2nd photo December 2021″
From not being able to zip up her dress to it fitting comfortably in just 4 months! Now Nicole just needs her husband to organise a date night so she can wear it out on the town.
"I wore this dress a few years ago before my 2 recent babies, when I started healthy mummy 4months ago I couldn't even get the zip up at the back, now it does up and it's so comfortable just need hubby to take me on a date night so I have somewhere to wear it."
With 14 kgs and 50cm lost Nicole couldn't be happier being part of The Healthy Mummy.
"I have lost 14kg and over 50cm with The Healthy Mummy since late August
It's the best thing I've done for myself!"
Getting the food organised (we love a good meal prep) means more time for fun with the kids and as a bonus, her kids are learning healthy habits.
'I'm so much more organised with my food and meals for the week which gives me more family playtime with the kids, my kids are learning healthier habits which I absolutely love."
We always see more success when we have the support of loved ones.
"My partner is my number one supporter he pushes, motivates and encourages me to go for my goals!"
Well done Nicole you're doing amazing and we love a supportive partner!
Join the 28 Day Weight Loss Challenge TODAY
Did you know the 28 Day Weight Loss Challenge is designed to help mums lose 4-5 kilograms a month WITHOUT avoiding whole food groups, going hungry and rigorous gym workouts?
The 28 Day Weight Loss Challenge is home to 4,000 recipes, 4 weekly meal plans, 350 exercises, workout videos plus 24/7 support.
The 28 Day Weight Loss Challenge is not only a sustainable way to lose weight but is family-friendly, breastfeeding-friendly and can be customised to suit all dietary requirements (for example, gluten-free, vegan, vegetarian etc).
What's more every month on the Challenge is a NEW THEME – meaning 100 new recipes, exercises and meal plans!