Goodbye boobies – what happens to your breasts when you lose weight
Here's everything you need to know about what happens to your breasts after weight loss.
One of the only negatives about losing weight is that sometimes your girls (ahem, breasts) shrink or deflate.
But you don't have to say cheerio to them forever. There are ways to boost your boobs after you lose a significant amount of weight.
Here's everything you need to know about what happens to your breasts after weight loss…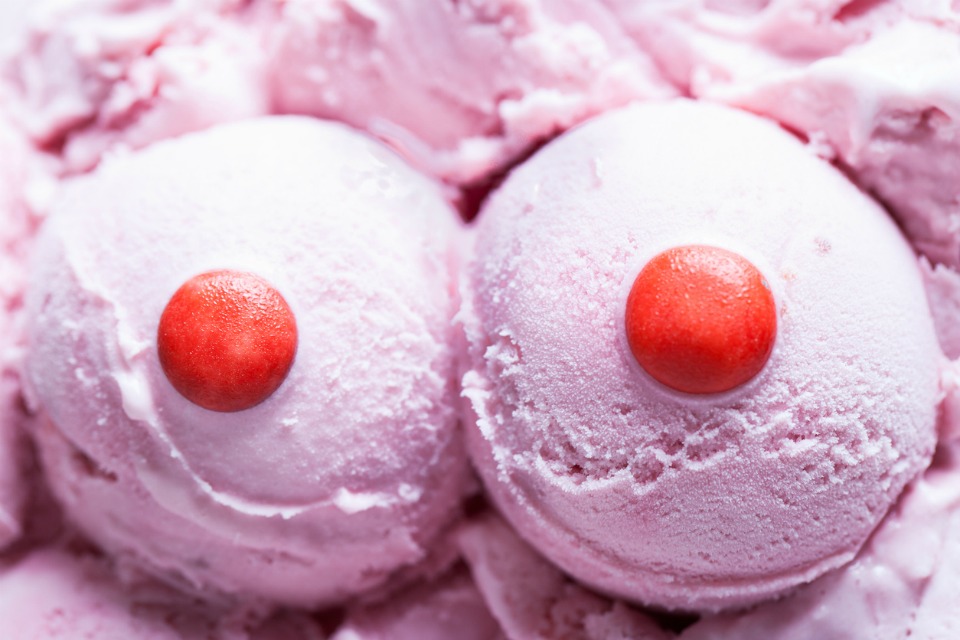 Everything you need to know about weight loss and shrinking boobs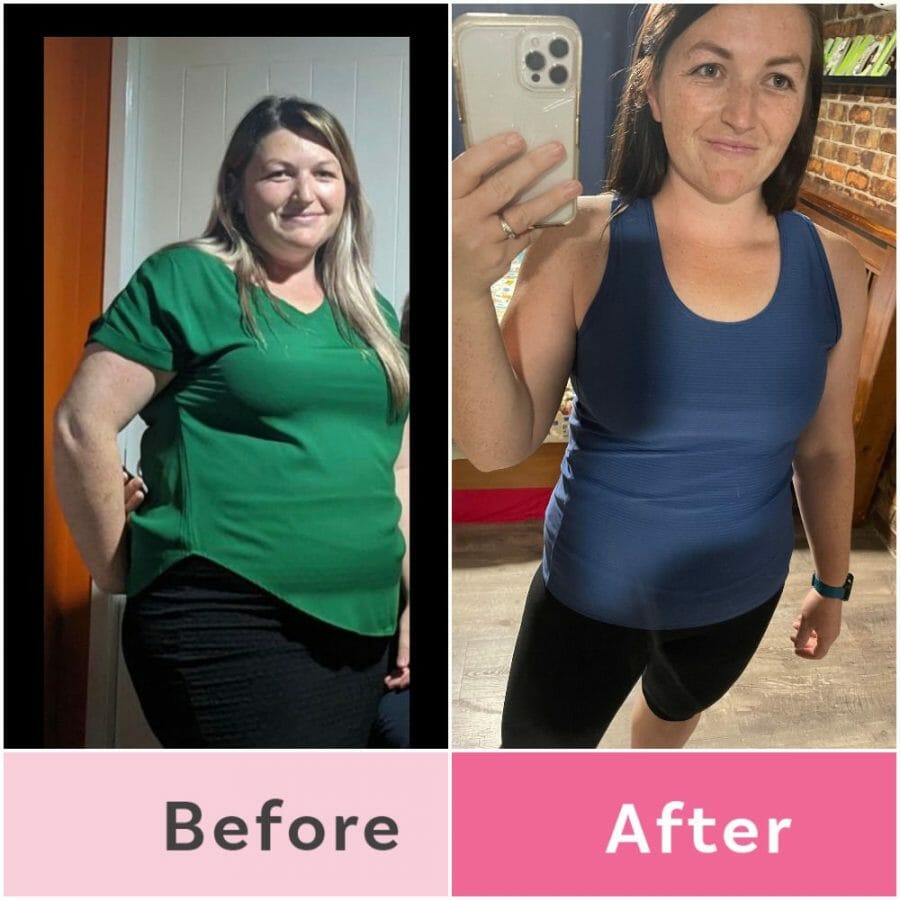 Healthy Mummy Jess Hitchens recently posted to our Private Support Group that her bra size had gone from a D to a B cup.
"Is there anything I can do to prevent anymore loss of the girls? I have lost 30kg and have gone from a D cup to a B cup. So sad," she asked the group.
And it seems she wasn't alone! In fact, 78 other women revealed they had experienced something similar.
Please note, this isn't the case for everyone though – sometimes you can lose weight and your breasts don't change, and sometimes women want to lose weight from all over their bodies, including from their breasts, so it isn't always a 'bad' thing.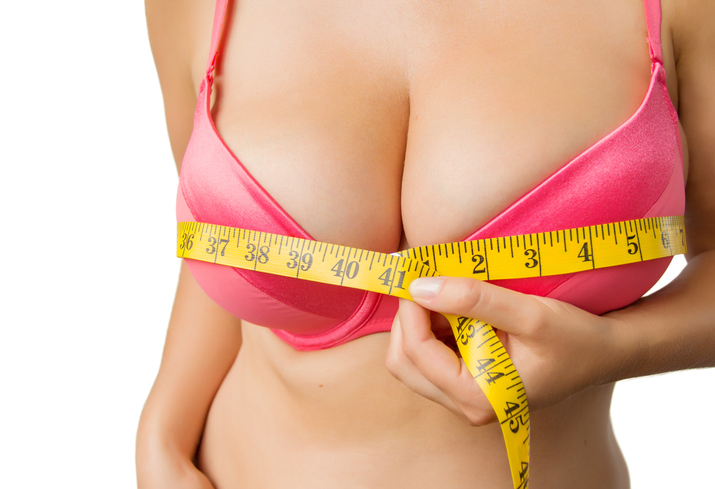 Exercise scientist and nutritionist Naomi Ferstera tells The Healthy Mummy, "When we lose weight, we lose mass from all the components of our body (fat mass and lean mass which includes things like organs, muscle, bone).
"In terms of where it comes off our body, genetics does play a role, as genetics influences our body shape (i.e. muscular, apple, pear etc.). Wherever substantial fat deposits are (i.e. the breasts), the body will happily use that fat reservoir for energy.
"Our breasts are not only comprised of fatty tissue but also glandular and connective tissue (fibroglandular tissue). When we are in an energy deficit, the fat reservoir in our breasts serves as an ample supply of energy that our body will tap into. And if we lose significant weight, we will lose breast volume via a loss of fat mass and fibroglandular volume."
What're more, Naomi says how much weight we lose from our breasts will vary from person to person.
So why do boobs reduce in size when you lose weight?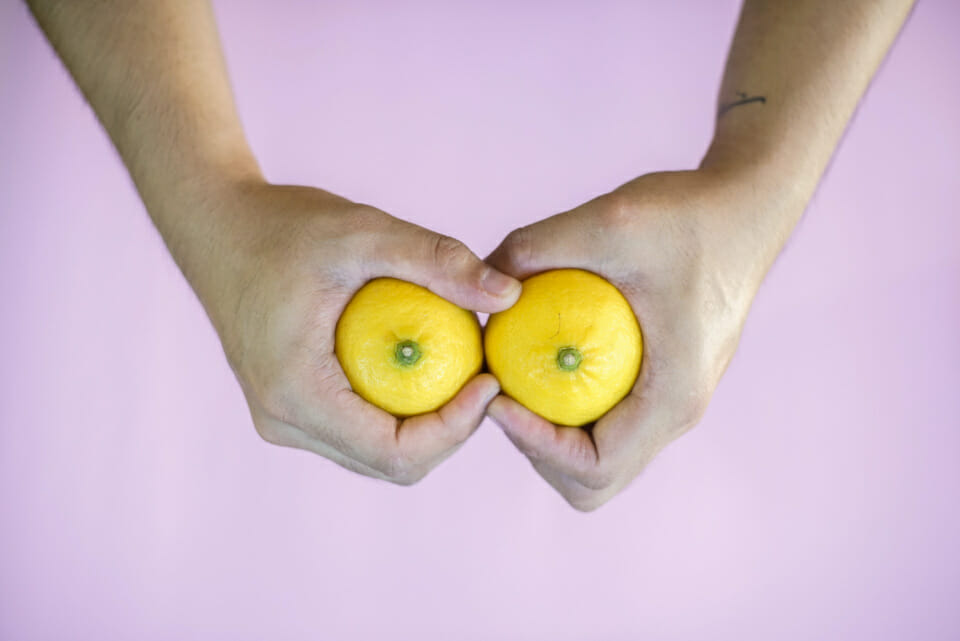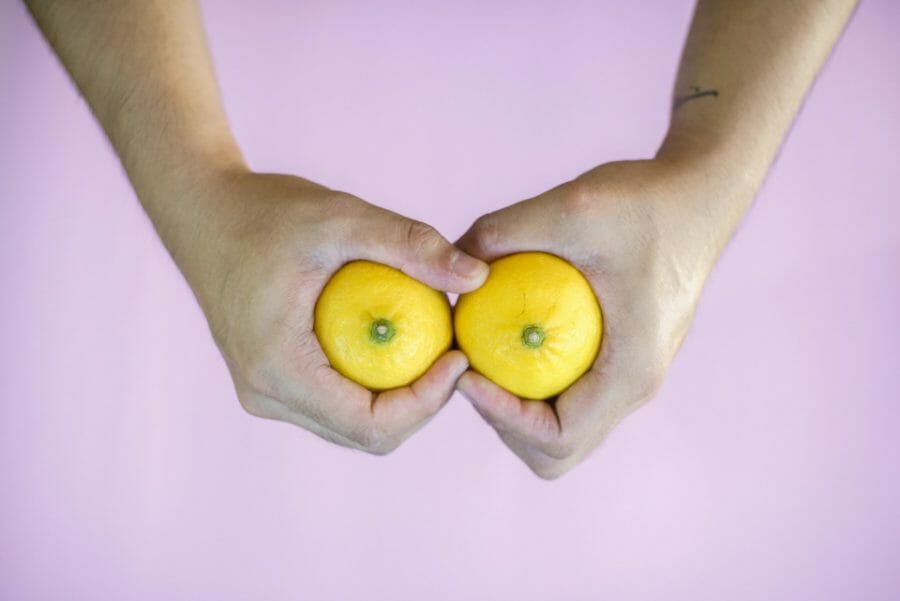 Breasts are manly made up of fat so losing body fat will also almost certainly result in a breast reduction.
What's more, the skin around your breasts can lose elasticity if you yo-yo diet and lose and gain weight from this area.
These are three types of breast tissue
Fibrous. This holds everything in place.
Glandular. This is what makes breast milk.
Fatty. This determines the shape and size.
Gradual weight loss can help your chest area from sagging and you can even do a heap of exercises to pump up the muscles in your chest if you want it to appear fuller.
In fact, sometimes all it takes is better posture to make this region look more pert and bigger.
5 ways to firm up your chest area after losing weight
Keep exercising and toning your muscles to firm up saggy skin
Improve your posture
Get a bra that fits and supports you while exercising
Try moisturising this region to make the skin firmer
Go down the cosmetic surgery route
Join the 28 Day Weight Loss Challenge!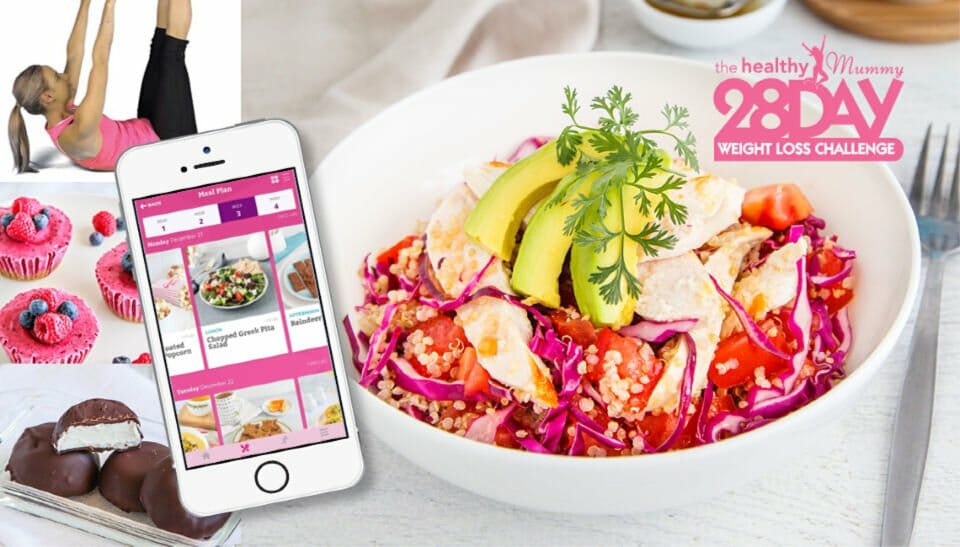 We've proudly helped millions of mums transform their health.
Mums, just like you, are completely transforming their health and bodies. You can do it too (and it's easy!)
The 28 Day Weight Loss Challenge is a mums only, 5 star rated app with over 2k reviews in 8 weeks!!
You get unrestricted access to :
● Nutritionist & chef designed weekly meal plans
● Personal Trainer crafted over 500 at-home workouts- 28 minutes and under
● Daily Motivation from My Coach
● Personalised Shopping lists to make life easy
● Over 4,500 healthy and delicious recipes at your fingertips
● REAL TIME support from The Healthy Mummy Team and OVER 200,000 other mums
Click here for more details on the 28 Day Weight Loss Challenge.