10 AWESOME banana hacks you need to know RIGHT now!
Sure, bananas taste delicious. They can be used in desserts, drinks, curries (plantain), and bread. But did you know bananas have many more AMAZING uses?
In fact, this yummy yellow fruit is far more helpful than we ever imagined.
Check out 10 of these INCREDIBLE uses for bananas…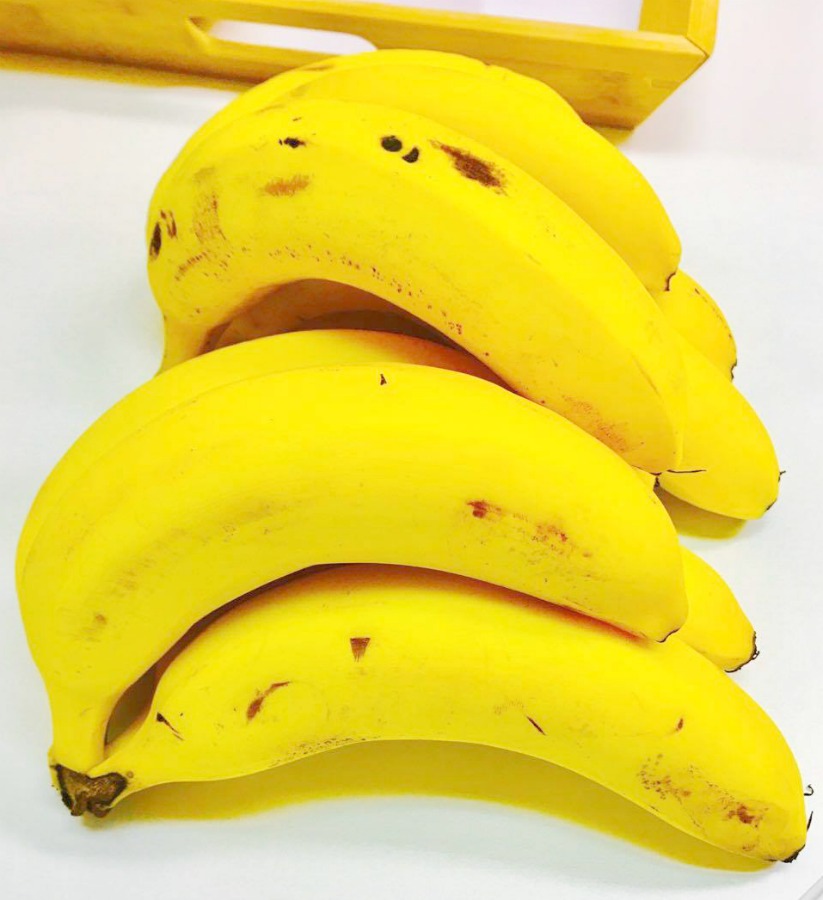 10 AWESOME banana hacks you need to know RIGHT now
1. Can use them instead of eggs
That's right, bananas work just as well in cakes / muffins as long as the consistency is right.
2. Can be used instead of milk
Think of mashed bananas with muesli and fruits instead of milk and frozen bananas on popsicle sticks instead of ice-cream. YUM!
3. Great for cleaning
Need to clean your shoes? Cut a banana in half and they can be used as a shoe cleaner.
4. Treat cuts
Banana peel can be used to rubbed on minor cuts and grazes, as a protective barrier is formed and this can help prevent bacteria getting inside.
5. Whiten teeth
The potassium, magnesium and manganese can have a whitening effect on teeth. Rub banana peel on teeth and leave on for 5-10 minutes.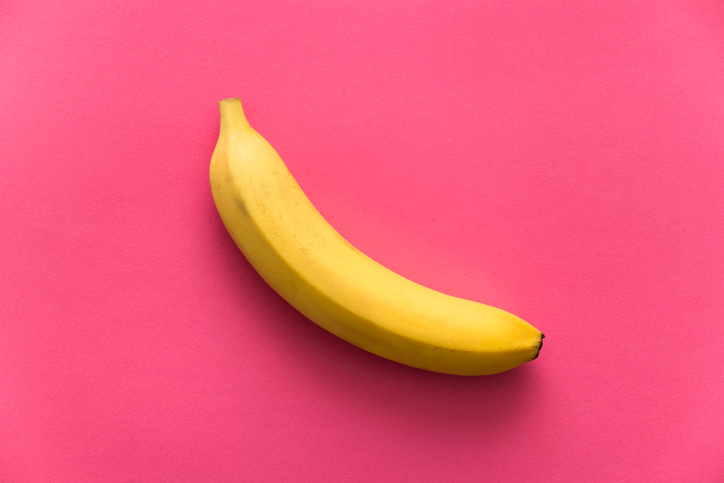 6. Repel bugs
Are ants attacking your plants? Cut up some banana peels and dig a hole at the base of your plants and put the peel inside. The high potassium of the peel makes it unappealing for bugs.
7. Treat acne
Try rubbing banana skin over your face next time you have a breakout, the vitamins and minerals in the peel will treat the acne and clear your skin.
8. Get rid of warts
Rub banana peels over your warts and the potassium within the skin will get rid of your warts within weeks.
9. Polish silver
Mix banana peel with water until it becomes a paste. You can then use this to polish your silver.
10. Freeze them
Peel and cut ripe bananas and then freeze them. When you are ready you can use them to blend into a delicious smoothie for you and your kiddies.
If your kids love bananas, then get our Kids BANANA Smoothie!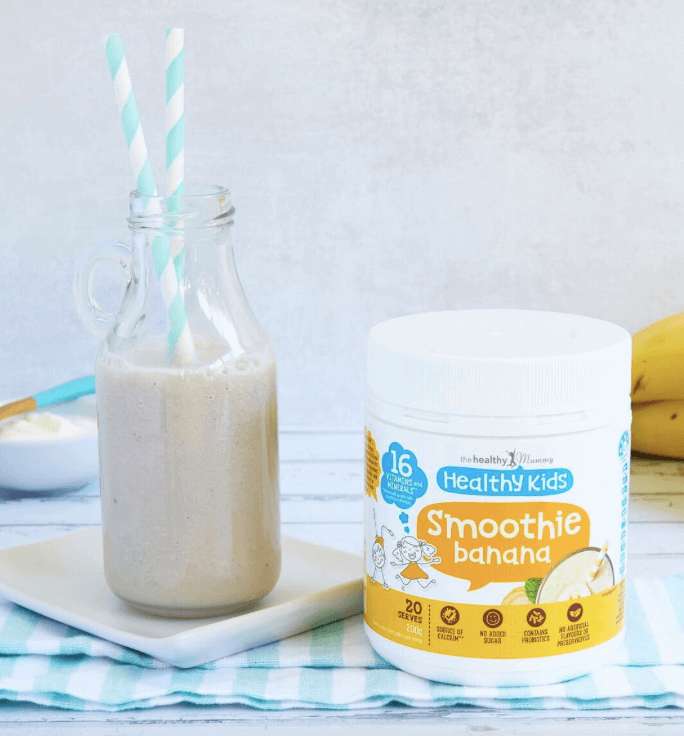 The Healthy Kids Smoothies have been specially made as a healthy snack for kids and is ideal if you have fussy eaters or want to ensure your children have a nutritious and healthy smoothie snack. It also has a 4.5 Health Star Rating when made with skim milk. It contains NO added sugars
The sugar content in The Healthy Kids Smoothie is from NATURAL sugars from the lactose in the milk and is FREE from added sugars. WHO recommend aiming for 5% added sugars in the diet and this product provides NO added sugar.
The Healthy Mummy Kids Smoothie is rich in carbohydrates and protein and is a natural energy packed smoothie made for kids.

It contains 16 essential vitamins and minerals and when combined with milk, provides children with 50% of their Calcium RDI. 

It also contains probiotics needed for healthy guts.
What do you need to know about The Healthy Kids Smoothie
It is a nutritious snack made for kids

It contains probiotics

It contains 16 Vitamins and minerals

It contains NO artificial colours, sweeteners, flavours, preservatives or MSG in the product

It is rich in protein

It contains NO added sugar

It contains 16 Vitamins and minerals – when combined with milk
Allergy information
The product contains dairy (the base of the smoothie) and  a small amount of soy (within d-alpha-tocopheryl).
The product does not contain any ingredients derived from gluten, fish, eggs, nuts or sulphites. However the factory in which the product is made does store and manufacture these products but they are not produced on the same line.