Our 'Take 10' Workouts are designed for busy mums!
Burn calories fast with these AMAZING 10 minute workouts in the Healthy Mummy App.
Too busy or tired to fit in the gym or exercise in general? We've got you!
Our AMAZING Take 10 workouts in The Healthy Mummy App include a mix of different exercises such as Pilates, Boxing, Kickboxing, Tabata, Step and Advanced Abs and they all take just 10 minutes to complete!
'I don't have time to exercise' is one of the most common reasons we hear from busy mums when it comes to doing any physical activity. But we want to show you how finding just 10 minutes in your day for these quick and effective workouts can deliver big results!
We know how hard it can be to find time, so let's MAKE time! Here are some ways you could squeeze in a Take 10 workout into your day:
Schedule it in!! We're more likely to commit to things when they're in our calendar
Wake up 10 minutes earlier
Kids in the bath or toilet training? Set your app up at the door while you wait.
Waiting for dinner to boil?
Take 10 while on your lunch break.
Do the kids take an extra 10 minutes (or longer) to eat their dinner?
Review your routine and see if you can cut out unnecessary tasks. This could mean making breakfast ahead of time, packing lunches the night before, or even just setting aside some time each week to plan your meals.
Say no more often. It's okay to say no to requests and make yourself a priority!
Find out more about our 'TAKE 10' exercise program below!

Can I really make progress with 10 minute workouts?
Yes!! The 'Take 10' workouts are varied to avoid monotony and specific to certain muscle groups to ensure they're all sufficiently worked out. This means you can work out once or twice a day and definitely cover all parts of your body in a week!
10 minutes is a short enough time that beginners or mums who may be scared to start exercise can mentally achieve the workout!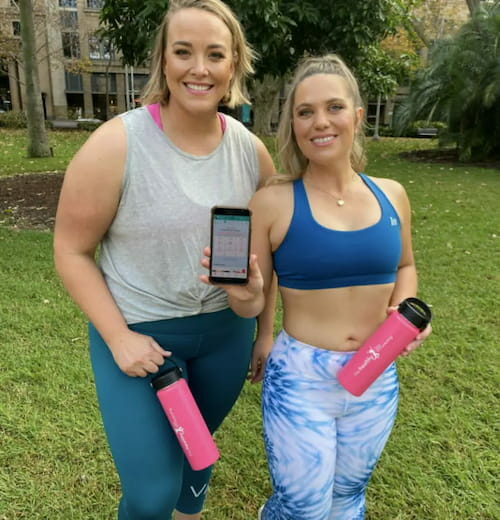 The Healthy Mummy Take 10 workouts have been created for busy mums, providing quick and effective workouts in just 10 minutes. Let's face it, everyone has time to "TAKE 10" each day. This type of training stimulates fat loss, muscle toning, boosting metabolism and torching calories!
These workouts are designed to have maximum impact in minimal time. They are a variety of high intensity style workouts and slower paced pilates that help to stretch and strengthen muscles.
The cardio workouts get your heart beating fast and can help to reduce the risk of high blood pressure, heart disease, stroke, and diabetes. Resistance training can strengthen bones and muscles and boost your endorphins to give you a happy 'buzz'. This type of exercise can also help with coordination and balance.
Equipment is optional. We recommend using a mat, 1-2 kilo hand weights for some advanced exercises and a step is optional for the Step workouts, if you don't have a step you can follow along without it, you will still get a great workout.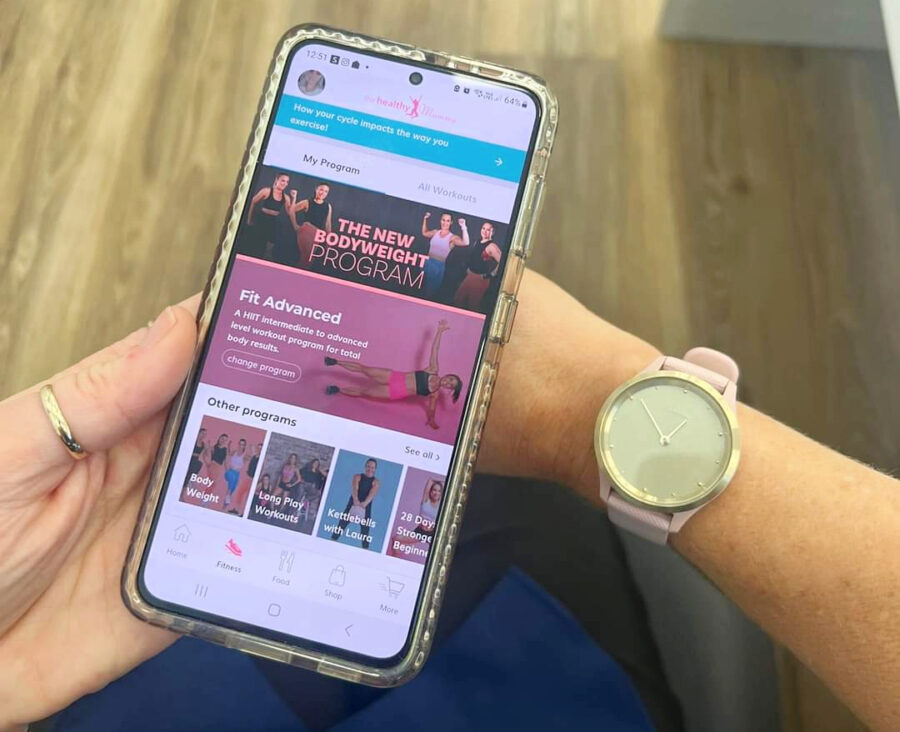 How often should I complete these workouts?
As these workouts are predominantly cardio focused and short, you could easily do a Take 10 workout each day. We recommend 5-7 days per week. On rest days you can still involve gentle activity and movement such as walking, swimming, yoga etc. With that said if you want to do 2 or 3 Take 10 workouts per day absolutely go for it!
What should I expect?
Boxing and Kickboxing with Laura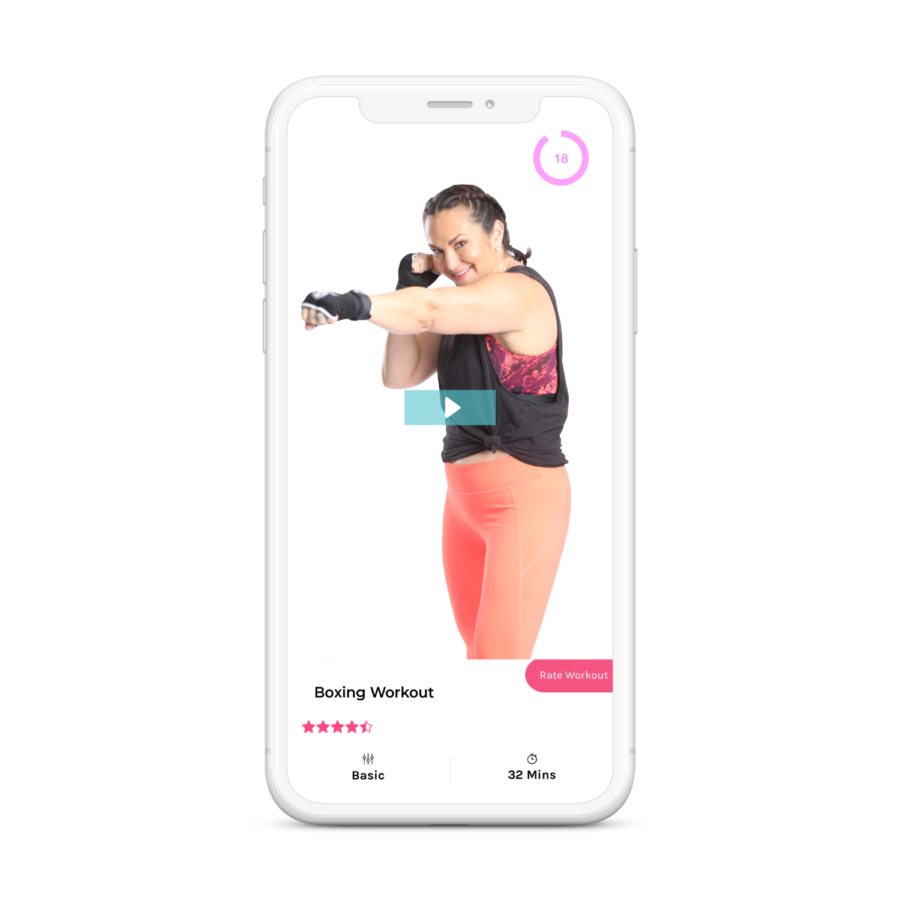 The amazing Laura Greenwood brings us boxing and kickboxing workouts. Don't worry if you've never done boxing or kickboxing before, Laura has created workouts for beginners and advanced workouts.
Boxing is a high impact cardio workout that can burn through those calories. Kickboxing is also a great cardio workout that helps tone and build muscle and gives your metabolism a boost. It can also help to tone particular areas like the belly and love handles! Who doesn't love the sound of that!
Laura says, 'Doing sets of 40, 45 or 60 seconds allows for particular body parts to be pushed a little further past their threshold which will give you more of a feeling of endurance'.
Pilates and Advanced Abs with Jo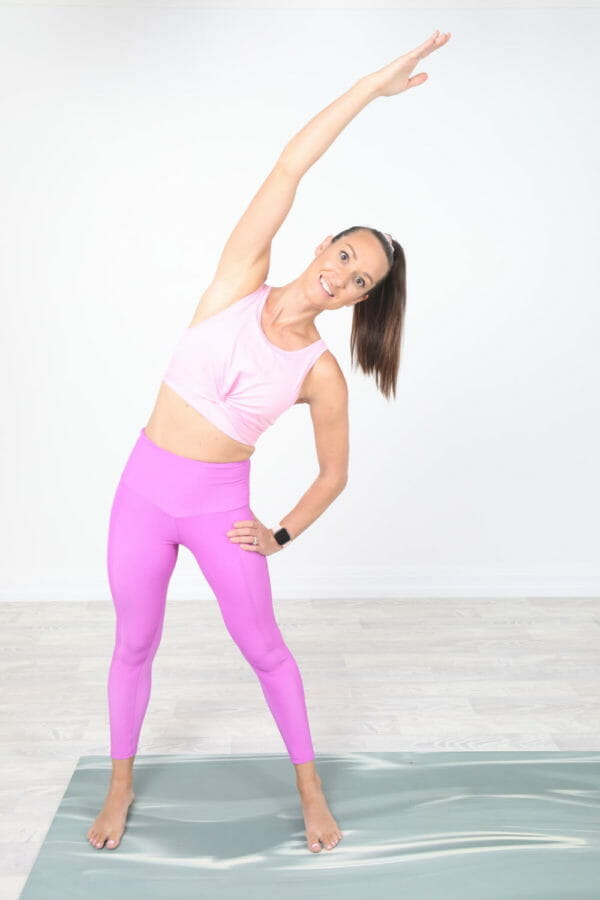 Our incredible Pilates trainer Joanne Ward heads up these Pilates workouts which are all intermediate. Pilates is the perfect exercise to help you with core strength, postural alignment, balance and flexibility.
Joanne says, "Pilates is amazing because it works the whole body from arms, core, hips, legs and glutes. It will make you stronger, more toned more flexible and give you better posture."
Target your core with our Advanced Ab exercises with Jo. These exercises will specifically focus on your abdominal area and include crunches, planks, bicycles and reverse abdominals.
Jo says, "10 minutes not for the faint hearted. For the advanced, these workouts test your core strength and create a real burn in the abdominals."
Step & Tabata with Jade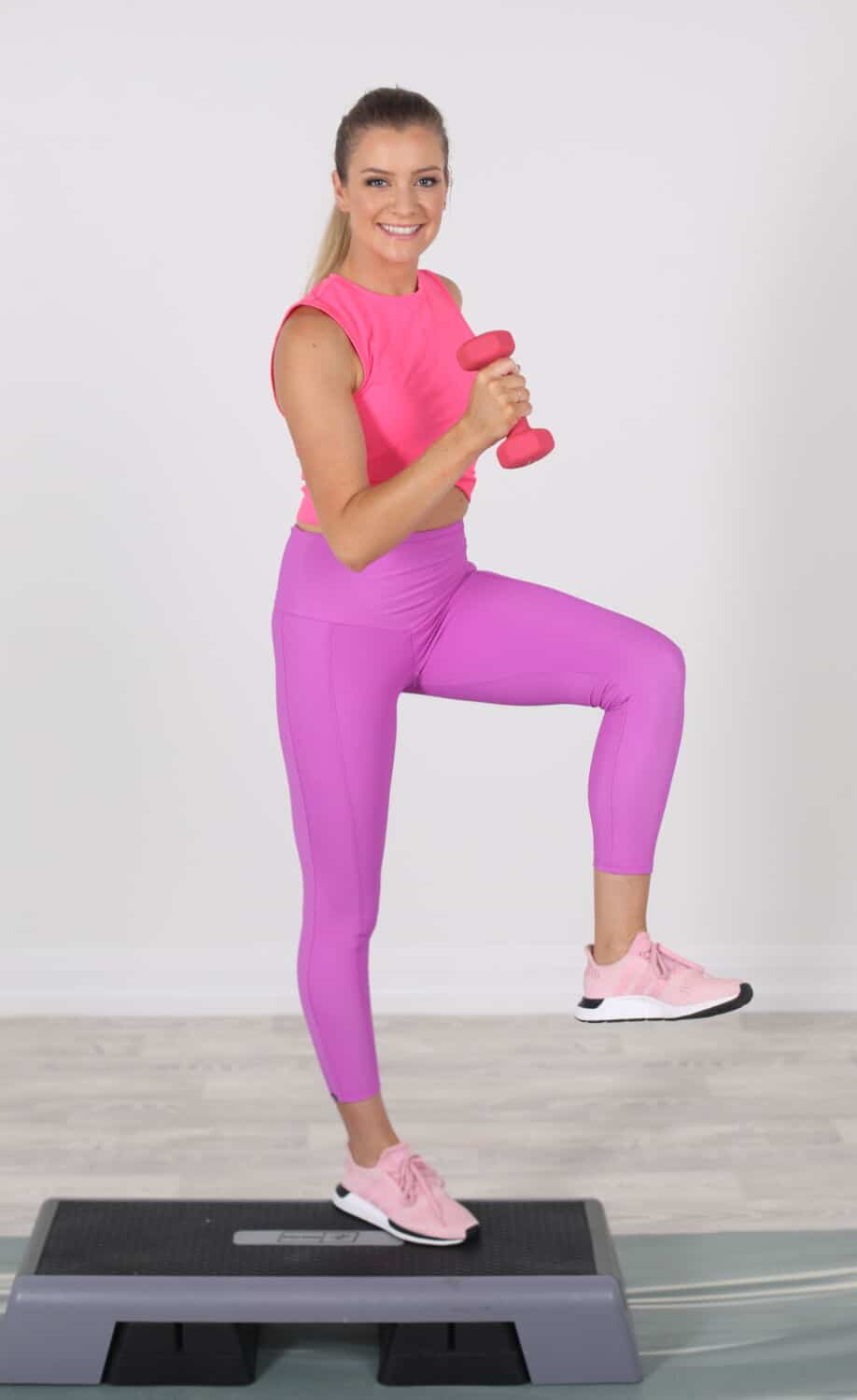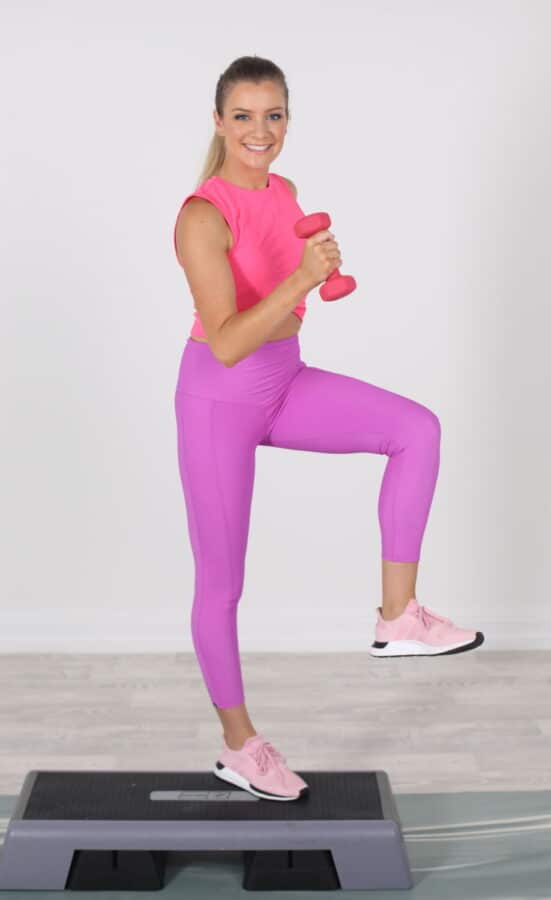 Our inspirational trainer Jade Hatcher leads the way with our Step and Tabata workouts.
If you want to burn calories fast, then Tabata is for you! Tabata is a high-intensity interval training (HIIT) workout, with short intense workouts that provide quicker results for increased cardiovascular capacity, endurance and weight loss.
As for our Step workouts all of which can be done on the floor as well as with a step. There are workouts for all ability levels, 3 beginner, 3 intermediate and 2 advanced.
These workouts, all just 10 minutes long will help you tone your glutes, hamstrings and quadriceps as well as give you a great overall aerobic workout.
Have you seen some of our other exercise programs?
Power Yoga, Afterburn or Build
Sneak peek! Try one of our popular 10 minute workouts direct from the app!