12 tips for staying on track with weight loss despite parties to attend
Got lots of parties to attend but want to stay on track with weight loss? No problem. Weight loss mum of the year shares 12 tips to help you achieve both.
Bec Jackson, one of The Healthy Mummy weight loss mums of the year understands that too many parties and celebrations can make staying on track with weight loss difficult.
But this doesn't mean you have to stop going out and having FUN!  No-sir-ee!
Bec's shares 12 tips for maintaining a busy social life and staying on track with your weight loss. All leading to a happier, healthier, lighter you. Don't miss them below.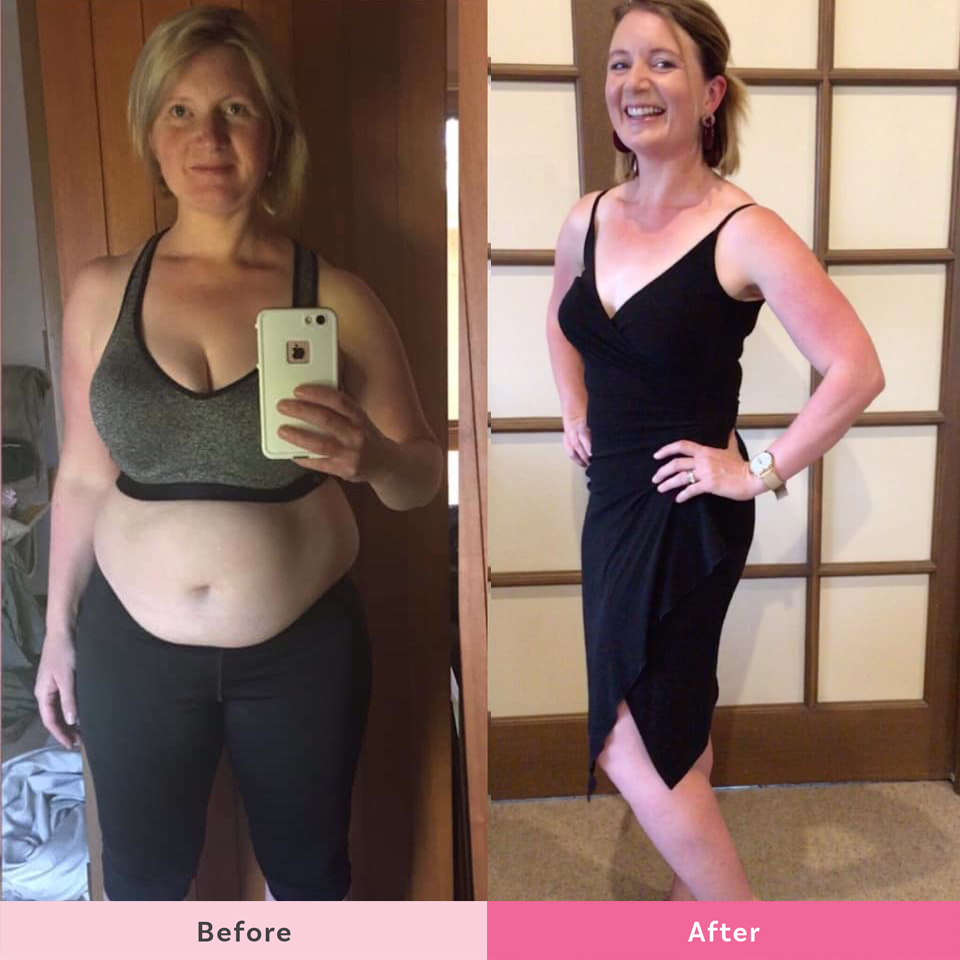 Whether your social calendar is gathering cobwebs or is busier than a Las Vegas Casino, we understand that evening events can wreak havoc on your weight loss success.  But it needn't be that way.
The Healthy Mummy team believe all mums deserve to go out and have fun!
Thankfully Healthy Mummy mum Bec Johnson has offered her tried and tested tips for staying on track with weight loss even when you have lots of evening events and celebrations to attend.
Bec Jackson knows what it takes to lose weight and keep it off. Check out her dramatic transformation below.
Bec Jackson's weight loss success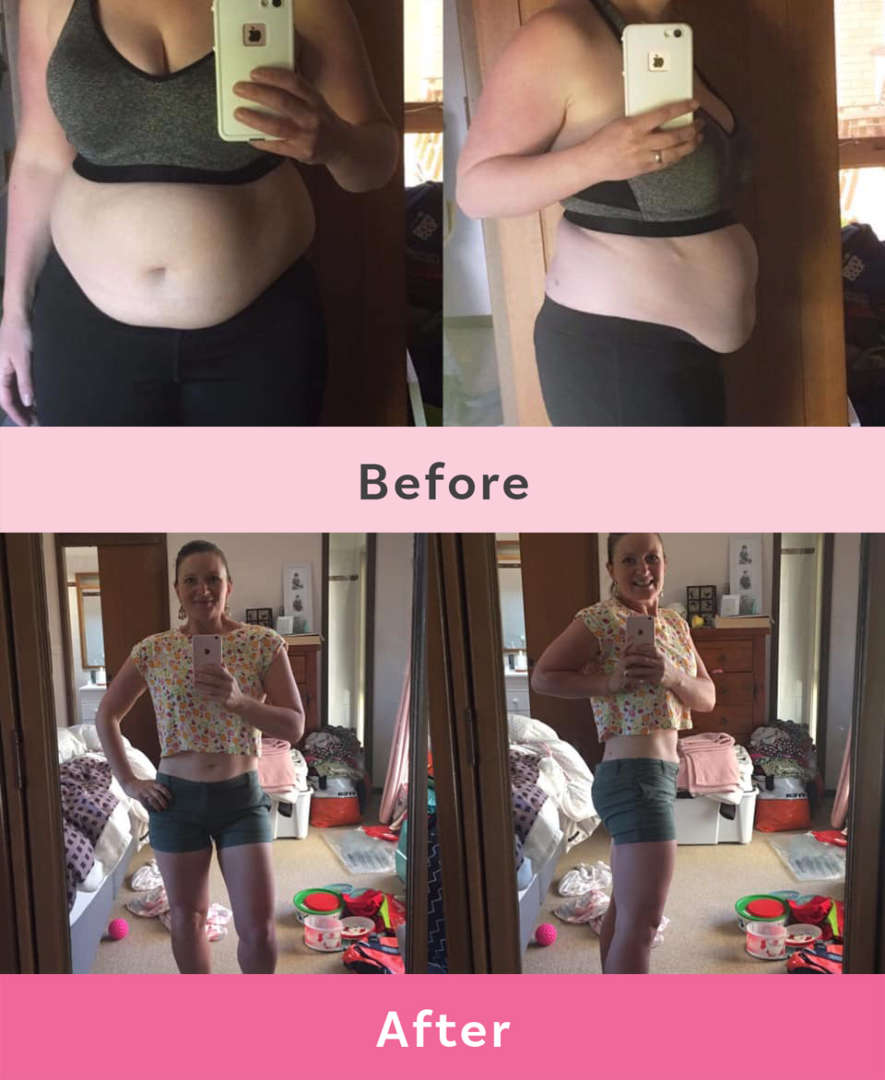 In her first 6 months following The Healthy Mummy 28 Day Weight Loss Challenges and smoothies Bec lost 20kg and after 12 months she has lost 27kg and over 165cm!
Dropping from size 16-8 she is now the fittest, leanest and healthiest she has been in her adult life!
In addition she was voted one of the Healthy Mummy Weight Loss Mums of the Year.
And no, she did not need to stop going out and having FUN!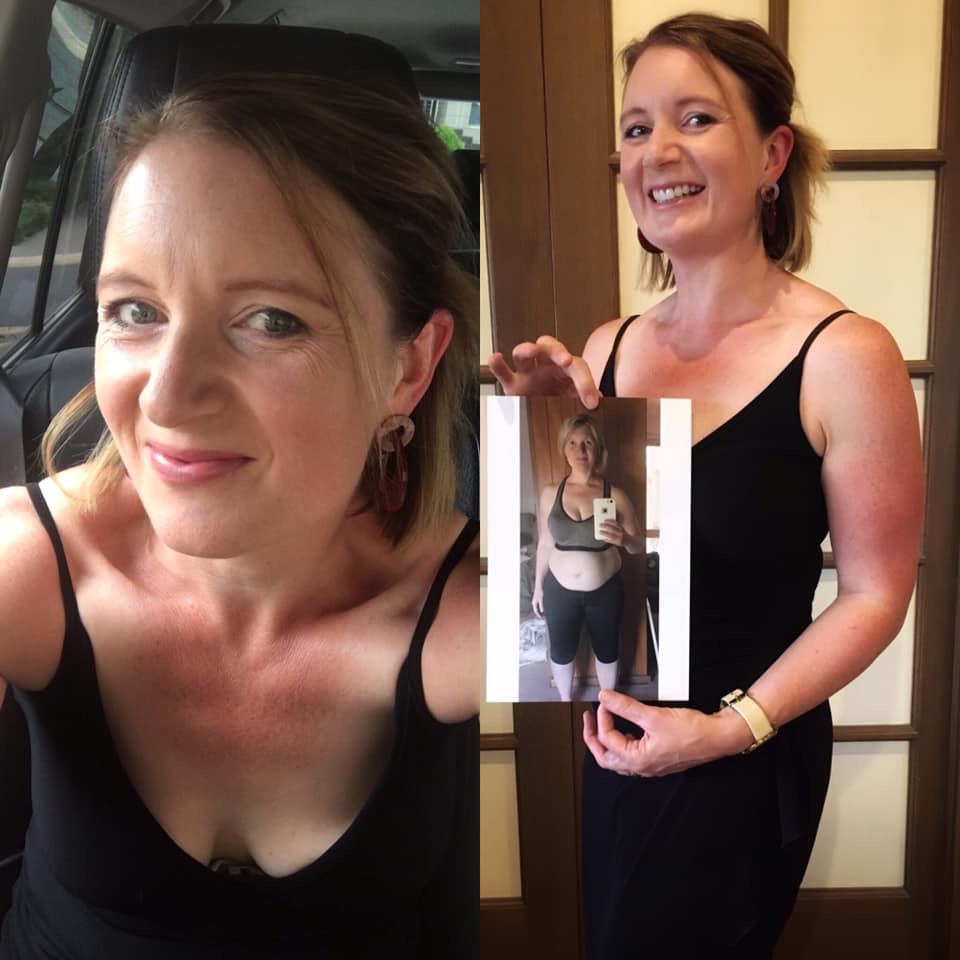 Bec says "I meant to post this pic last night for flashback Friday but was running late! Went to an awards social night with my gym. Such a great fun evening with a super fit bunch of fun people!
Lots of laughs maybe a few more drinks than I'd planned but that was yesterday!
I feel like hot chips today but have stayed on track with Aussie Toast for a savoury hit, a pizza jaffle from the Challenge recipe hub for lunch and plenty of water. I'll prob have a smoothie for dinner".
Bec's 12 tips for staying on track with weight loss when you have an evening event to attend
Do a good workout in the morning
Make great food choices during the day
Drink your water intake 2-3 litres before you go
Drink a glass of water between other drinks
Opt for low alcohol options or half shots with soda water with lime
Have a Healthy Mummy smoothie or a light meal before you go so you don't overindulge because you are starving
Make healthy/mindful choices
Plan your splurge
Enjoy your splurge
Have a decent sleep after
Do some active recovery the next day
Get back into meal plan the next day and use the Challenge recipe hub to search for meals that satisfy any cravings
And most importantly Bec reminds us to remember The Healthy Mummy program is about sustainable lifestyle choices and celebrations and events are important.
How Bec's life has changed since losing weight
She says "There are so many LITTLE things which are different since my 14 months with Healthy Mummy but these have made a HUGE impact on my life.
I can touch my toes and open lids on jars
My kids ask me for shoulder rides and piggybacks and my back and knees no longer ache
I can jump, hop and skip without peeing myself (most of the time)
No longer need a "double bra" to exercise
I have one chin in photos and I now take selfies 
My thighs don't rub together in shorts and don't make that "smacking" sound when I run
My hair is healthier, my skin is clearer and I wear less makeup
I wake up before my alarm
I own more activewear than other clothes
I can find my size on the sale racks and I now wear skinny jeans, g-strings and bikinis
I talk more kindly to myself
I dance more often and have more sex
I get down on the floor and play with my kids
My social network has expanded and I have more friends
My wedding band spins
…and the list goes on
"I have 4 kids and turn 40 in just 6 weeks and I'm bouncing around the gym each morning at 5.30am with a bunch of single guys and girls in their 20s who told me on Friday night (when this pic was taken) they have nicknamed me 'fit mum Bec' or 'hot mum Bec' bless – I'm taking that NSV into my 40s with a cheer!
But it's how I feel on the inside and role I'm setting for my kids which I'm most proud of!.
If you want RESULTS, if you want more than just weight loss, if you want a community of support, family-friendly meal plans and exercises you can do at home or on the go – join the challenges, try the smoothies and see what you can do! You will not regret it!".
The Healthy Mummy team would like to thank Bec for sharing her valuable tips with us and inspiring mums to achieve their weight loss and personal goals.
Start your own weight loss journey today with the 28 Day Weight Loss Challenge.

If you are interested in kickstarting your weight loss and want to improve your energy – not to mention – improve your overall health and wellbeing – our 28 Day Weight Loss Challenge is an awesome program to check out. 
Our 28 Day Weight Loss Challenge includes:
28 days of at home exercise routines (no gym needed) – with video instruction
Customisable and breastfeeding friendly meal plans (including a 7 day cleanse)
Challenge combines Pilates exercises with interval and circuit training (HIIT)
Suitable for basic to advanced fitness levels
Home to thousands of EASY-TO-MAKE recipes!
To learn more about our 28 DAY WEIGHT LOSS CHALLENGE CLICK HERE