5 meals, 5 Ingredients (or less)! Here's how to make them meat free! #Flexetarian
These recipes make the most of just a handful of ingredients, but they certainly don't compromise on flavour! If you are thinking about going meat free or are already vegetarian or vegan you don't have to miss out on flavour or simplicity of cooking!
If you haven't heard of the Flexetarian Lifestyle, it's growing in popularity. A Flexetarian Lifestyle means eating a primarily vegetarian diet, so lots of delicious and nutritious veggies and fruits. But, occasionally enjoying meat or fish. The best of both worlds!
For those interested in dipping their toes into this new perspective, how about a Meat-Free Monday?! This is as simple as it sounds; skipping the meat on Mondays and opting for a veggie alternative!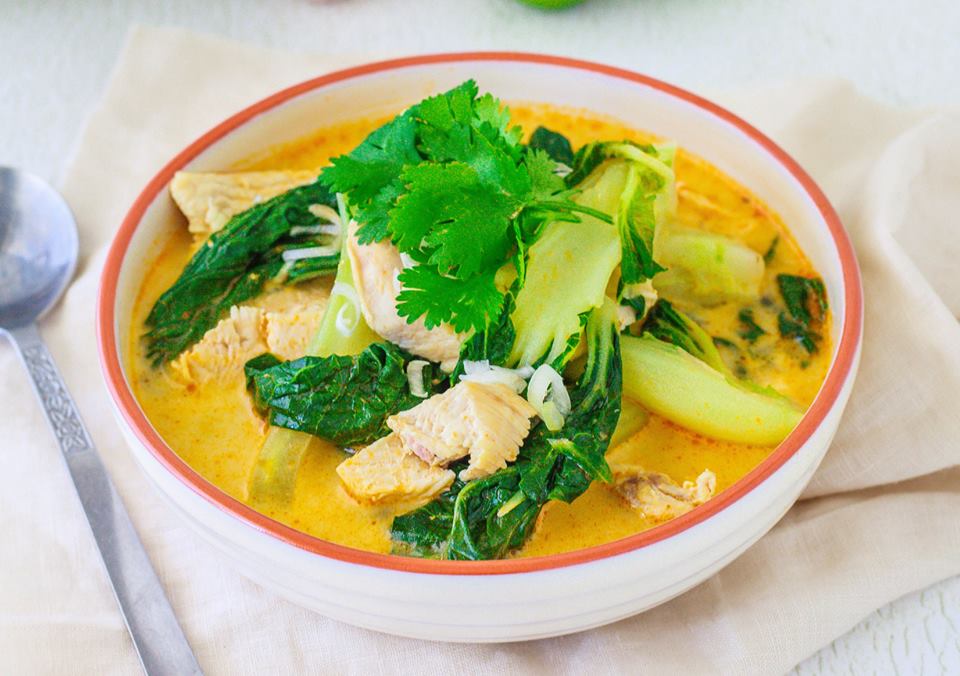 Some people choose to cut down on meat to cut down on their grocery bill, too. While others have researched health or ethical benefits that may come from skipping out on a steak.
If you're interested in trying Flexetarian or meat-free living, or are already vegetarian or vegan, you don't have to miss out on flavour or simplicity of cooking!
We've picked out 5 of our favourite, flavour-packed recipes that make the most of just a handful of ingredients. Keep reading to find out how to easily turn these hearty dishes, into veggie sensations!
This is how to make these 5 recipes meatless.
Meatless: 5 recipes with 5 ingredients
1. Chicken And Pesto Buckwheat Risotto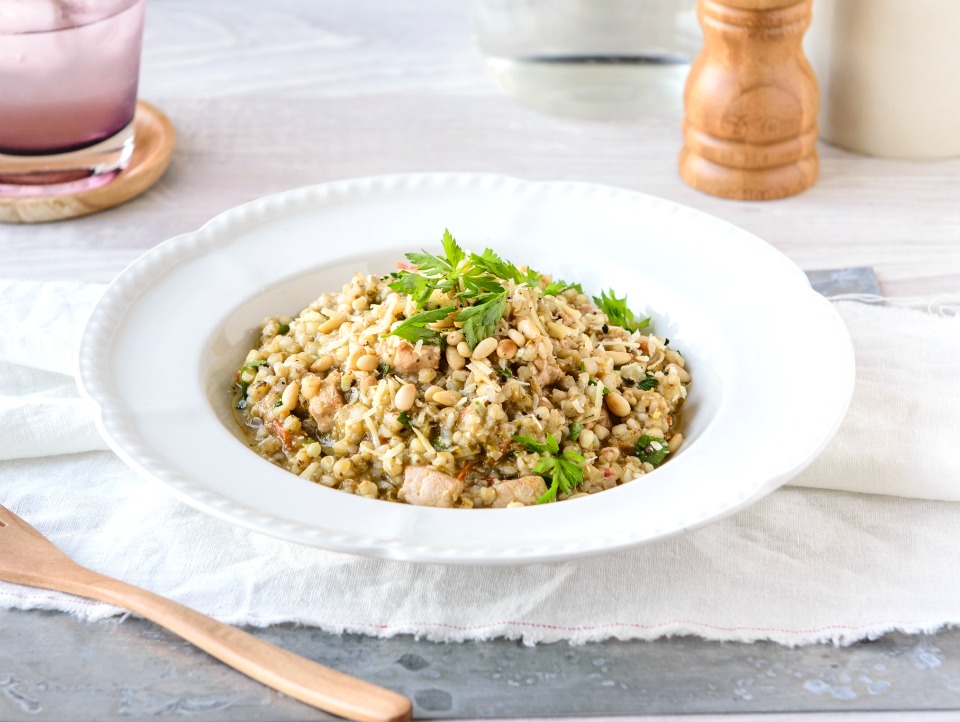 Swap out the chicken with added vegetables to really fill out this risotto. As this is a pesto based risotto you may want to add some sweet potato, chickpeas and even roasted carrots!
2. Steak with Beetroot, Walnut & Feta Salad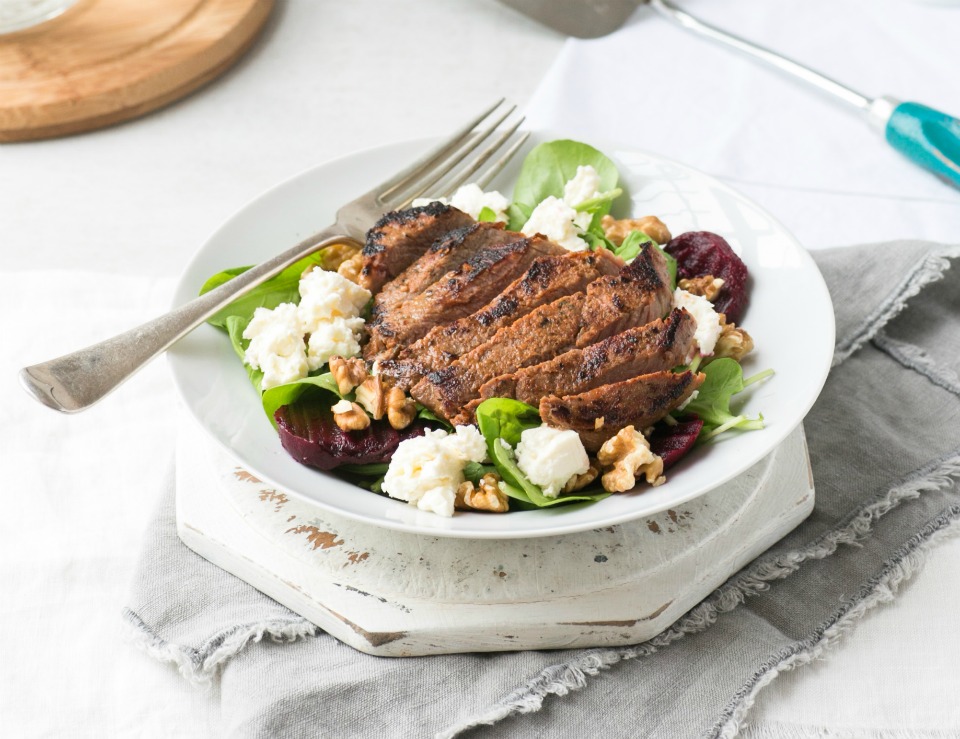 Replace the lean beef in this salad with some barbecued tempeh! 100 grams of tempeh contains 19 grams of protein, so you can rest assured you won't be hangry afterwards.
3. Healthy Chicken Laksa Using Under 5 Ingredients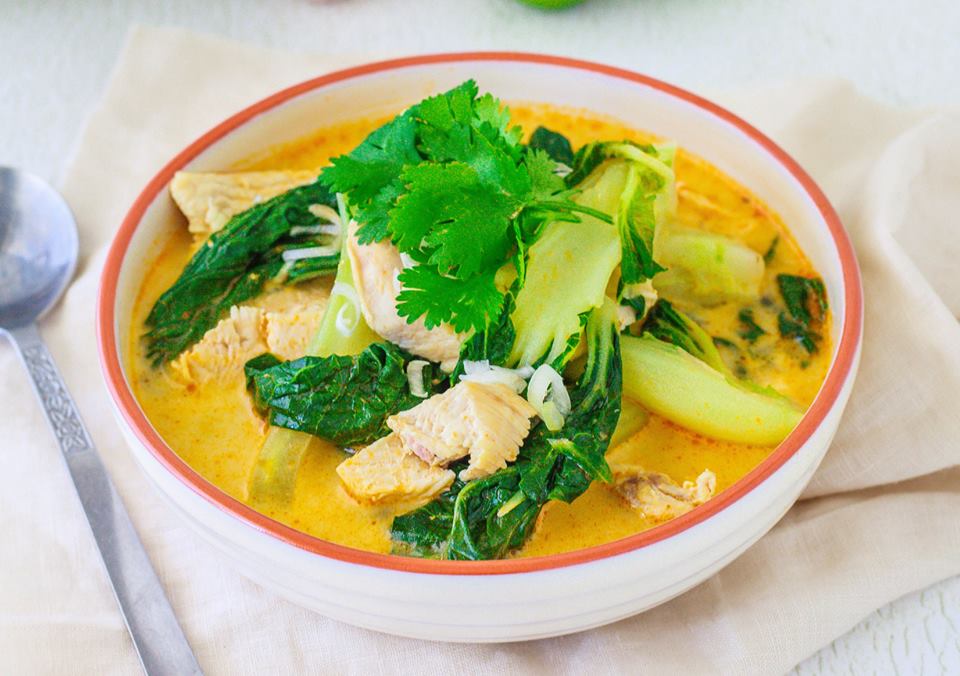 There are so many things you could do to this recipe to make it a tasty meat-free recipe! We think adding silken or firm tofu into the laksa will transform this dish. It will also lessen the cooking time for you!
4. Dukkah-Crusted Salmon with Smashed Potatoes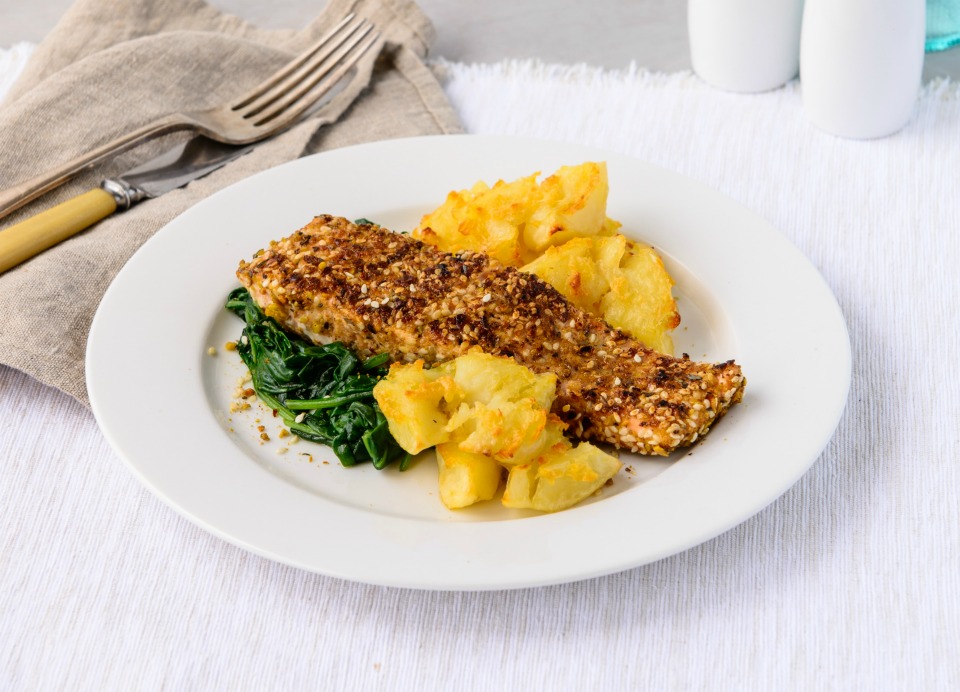 If fish is off the table, swap the salmon out for half a roasted cauliflower. Use the same ingredients and roast your cauliflower until it is beautifully charred giving it that BBQ flavour!
5. 3 Favourite Homemade Pizzas With Less Than 5 Ingredients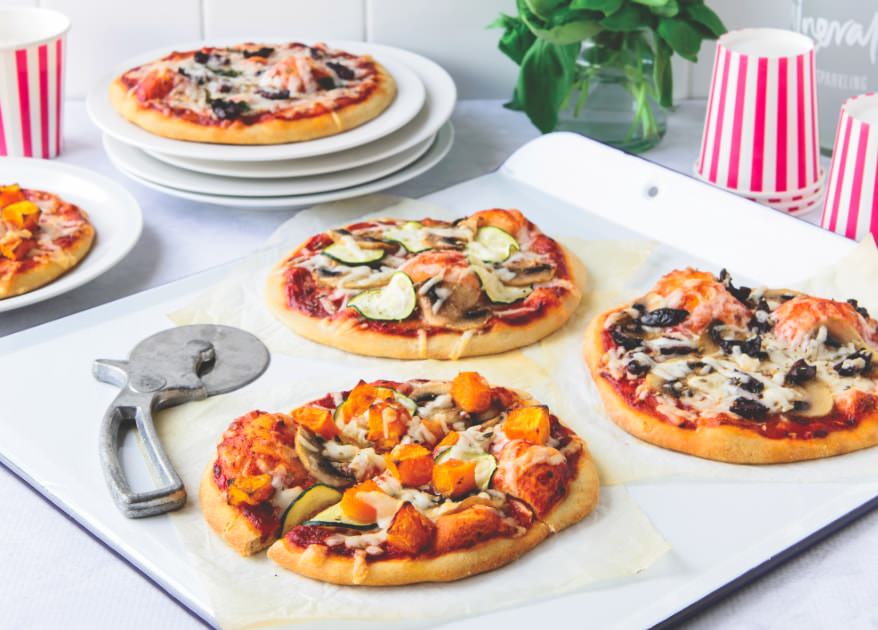 Make your pizza toppings interesting by adding roasted pumpkin, mushrooms, olives (supreme), even asparagus or slice potato! The sky is really the limit here, the more vegetables the better.
Save money on the 28 Day Weight Loss Challenge! + Access HEAPS more veggie meal + snack recipes!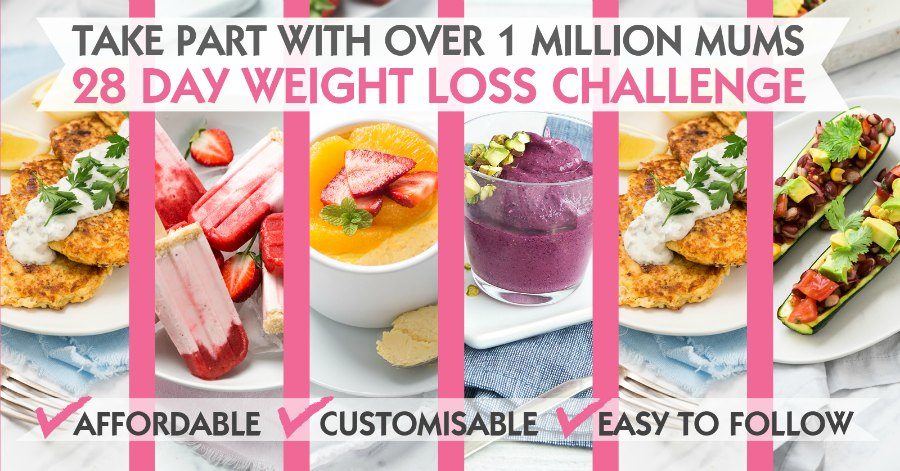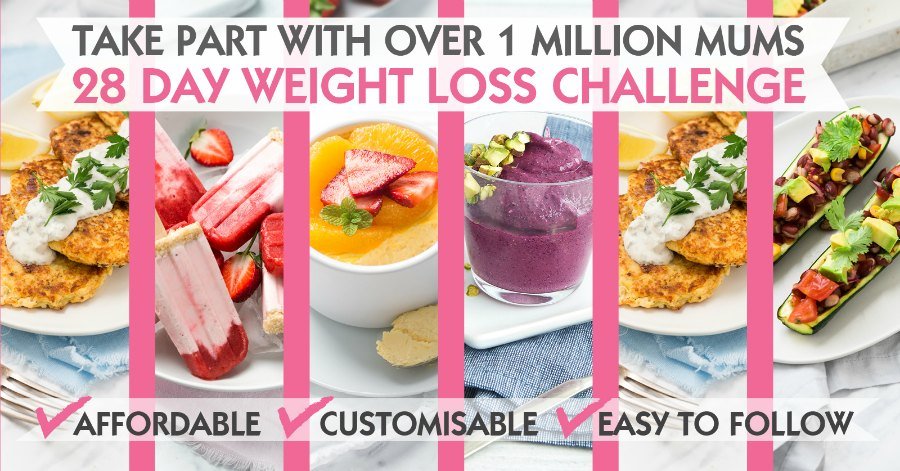 If you are wanting to lose weight and improve your energy – not to mention – help improve your overall health and wellbeing – our 28 Day Weight Loss Challenge is an awesome program to check out.
Our 28 Day Weight Loss Challenge includes:
28 days of at-home exercise routines (no gym needed) – with video instruction
Customisable and breastfeeding-friendly meal plans (including 7 Day Cleanse)
Time-efficient exercises for busy mums – under 30 mins
Challenge combines Pilates exercises with interval and circuit training (HIIT)
Suitable for basic to advanced fitness levels
Home to thousands of EASY-TO-MAKE recipes!
To learn more about our 28 DAY WEIGHT LOSS CHALLENGE, CLICK HERE or purchase our Smoothies.