6 Healthy Mummies share their top 10 meal prep and money-saving tips
These six Healthy Mummy community members share their best meal prep tips to help you meal prep on a budget with the 28 Day Weight Loss Challenge.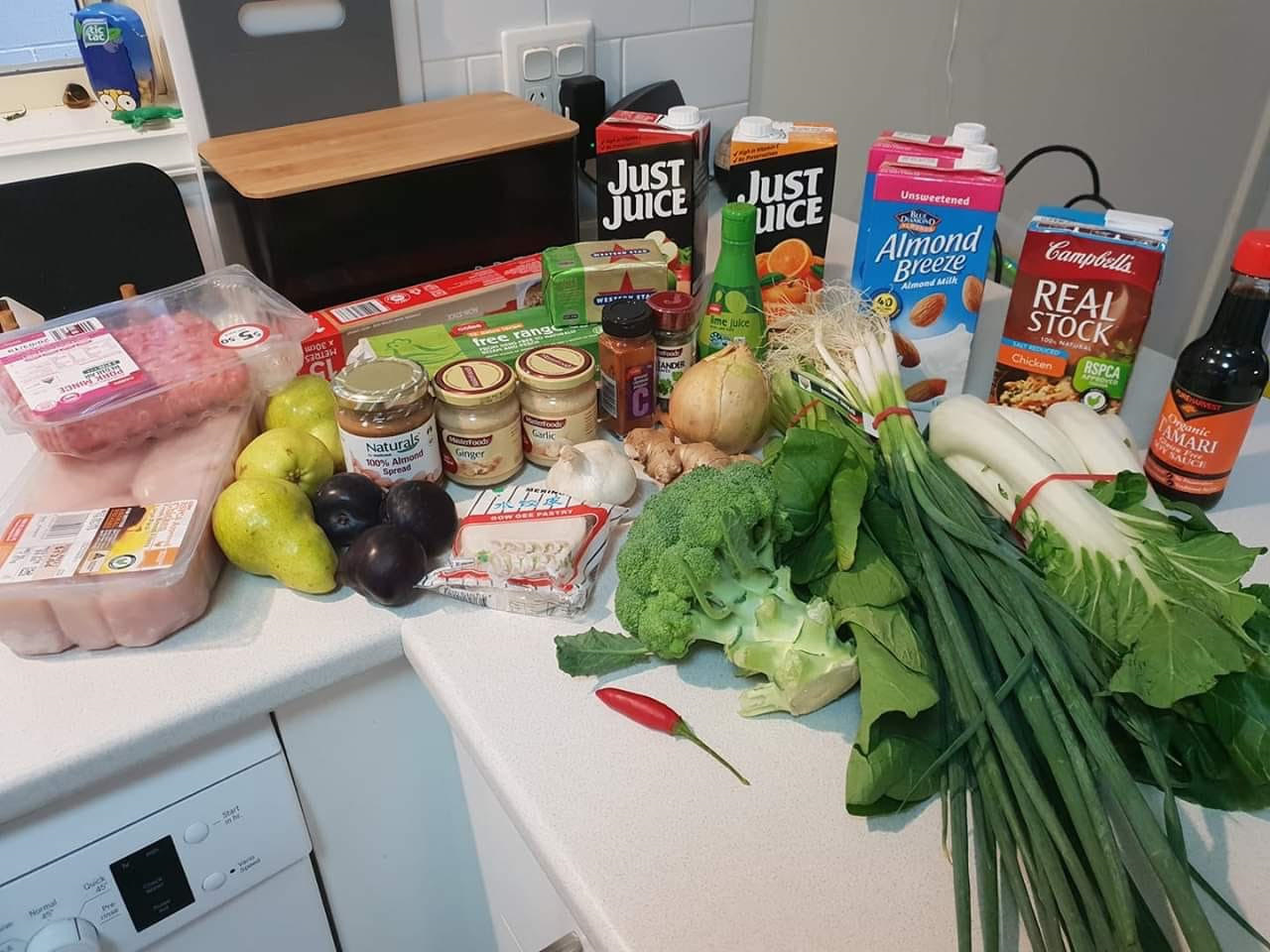 6 Healthy Mummy's share their top 10 meal prep and money-saving tips
These six amazing meal prep mums have lost 110 kilos* between them and they are here to tell you how to save money and meal prep using the 28 Day Weight Loss Challenge.
Dani Stormont
Dani has lost 26 kilos and hundreds of centimeters following the Healthy Mummy 28 Day Weight Loss Challenge.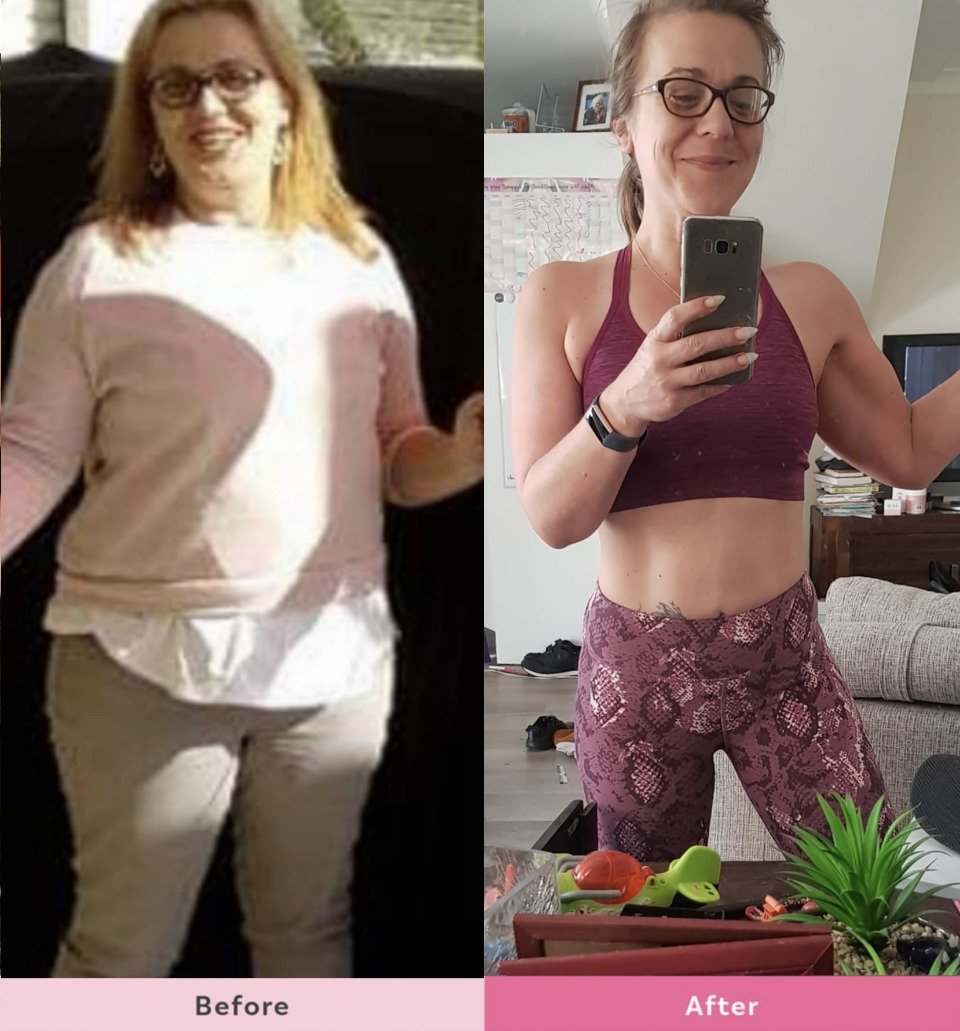 Dani's top tips for saving time and money
Shop meat specials! Check out what's on sale before you meal plan and then plan your protein around that.
Use the same meat a few times a week (so you can buy meat in bulk and save), with all the Healthy Mummy recipes available on the 28 Day Weight Loss Challenge you don't have to repeat the same flavour if you don't want to.
Repeat meals, it saves money!
Never EVER shop hungry! You buy more than you need.
Snack prepping is crucial! Having healthy homemade snacks saves money and calories!
Don't be afraid to shop around supermarkets. I usually buy from 3 different ones a week (again, I chase sales).
Check out your local butcher, they sell discounted meat packs and are also in competition with major supermarket chains
Go to a farmers market! Super fresh produce AND if you go towards the end of the day there are some massive sales!
Keep your pantry staples up to date, or even backed up. Always buy things you know you use regularly when they are marked down!
Try going meat-free for a couple of meals a week! Let's face it, meat is expensive, and this is a great way to get more vegetables into you! Veggies are a great source of protein as well as carbohydrates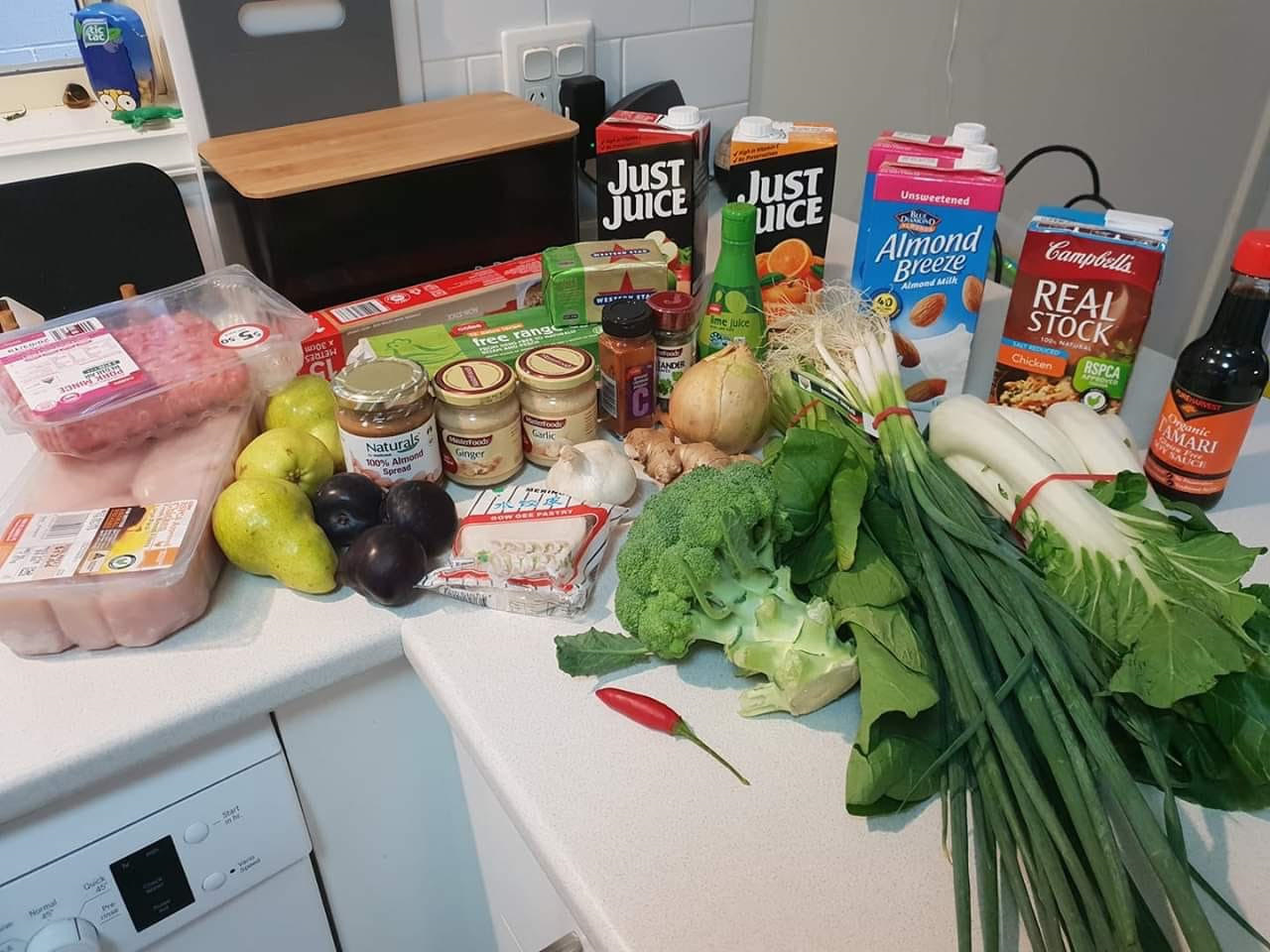 Bec Dunn
Bec has lost 15 kilos following the Healthy Mummy 28 Day Weight Loss Challenge.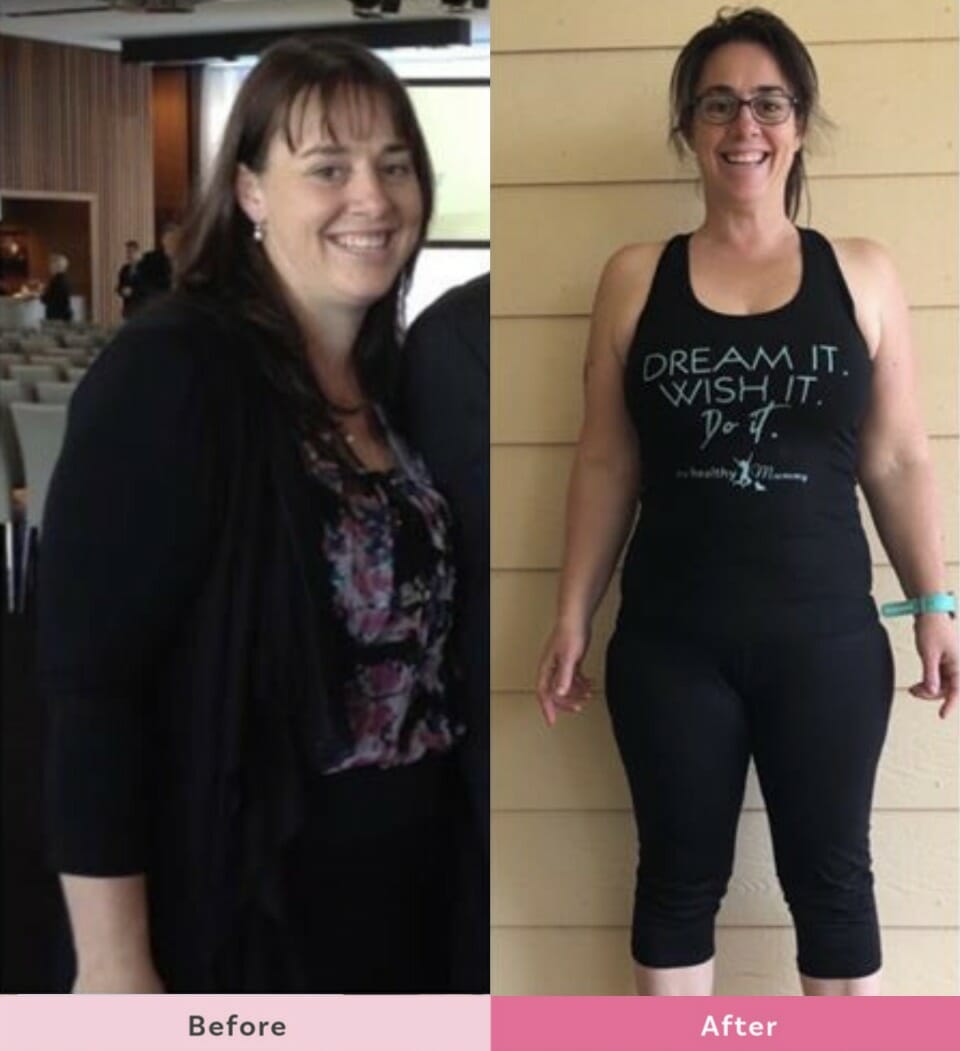 Bec's top tips for saving time and money
Sit down, check out meal plans and ingredients. I then customise a meal plan to suit our families tastes and needs ( we have multiple Anaphylaxis with one of my daughters)
Choose snacks for the week.  Then I repeat the snacks throughout to keep it cheaper and easy to prep.
Check the calorie calculator. When choosing Healthy Mummy Smoothies, I use the smoothie filter and also use the calorie filter so that my plan stays under my allowed calories for the day. When customising I always use the filters to suit the challenge eg 5 & under or sugar detox.
Customise your plan. I  go through and check each recipe and if I don't have the ingredients in the freezer, fridge or pantry I take it off the shopping list.
Compare supermarket prices. I open up Woolworths and have a split-screen on my laptop. The 28 Day Weight Loss Challenge shopping list open and the Woolworths site open. I then check out specials. If something is on special half-price I will buy. Chicken breast was $6.40 online last week so I bought 8kgs. My almond milk was very cheap last week so I bought a carton.
Shop around at local wholesalers and markets. I don't buy meat from Supermarkets because it is too expensive. We buy wholesalers or farmer direct in bulk.
Click and collect! I find when I do a click and collect I will save lots of money due to no impulse-buying!!
Bulk buy. I go to Costco once a month and top up on mince. It is the leanest mince around plus not expensive.
Freeze meat. We have a food saver (vacuum pack machine). This makes meat last longer in the freezer and cheaper.
Plan, plan, plan!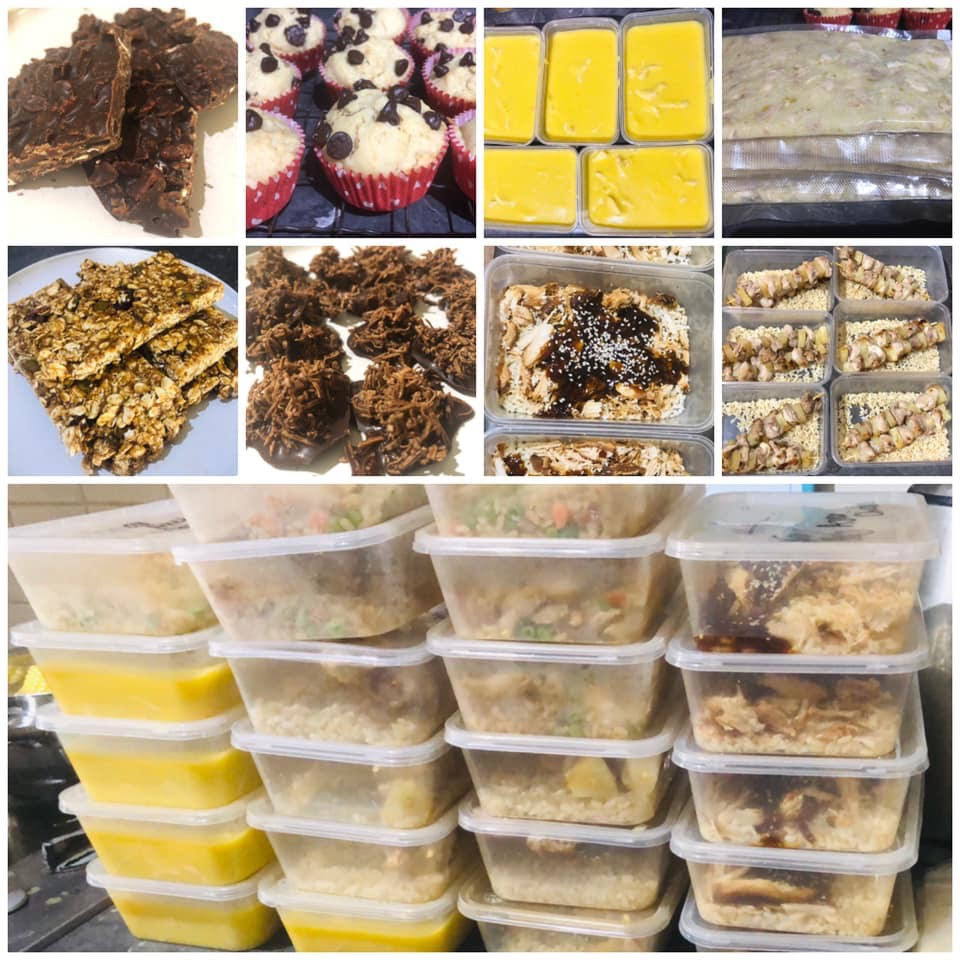 Courtney Thursfield
Courtney has lost 27 kilos on the 28 Day Weight Loss Challenge and has maintained that weight loss for the last 5 months.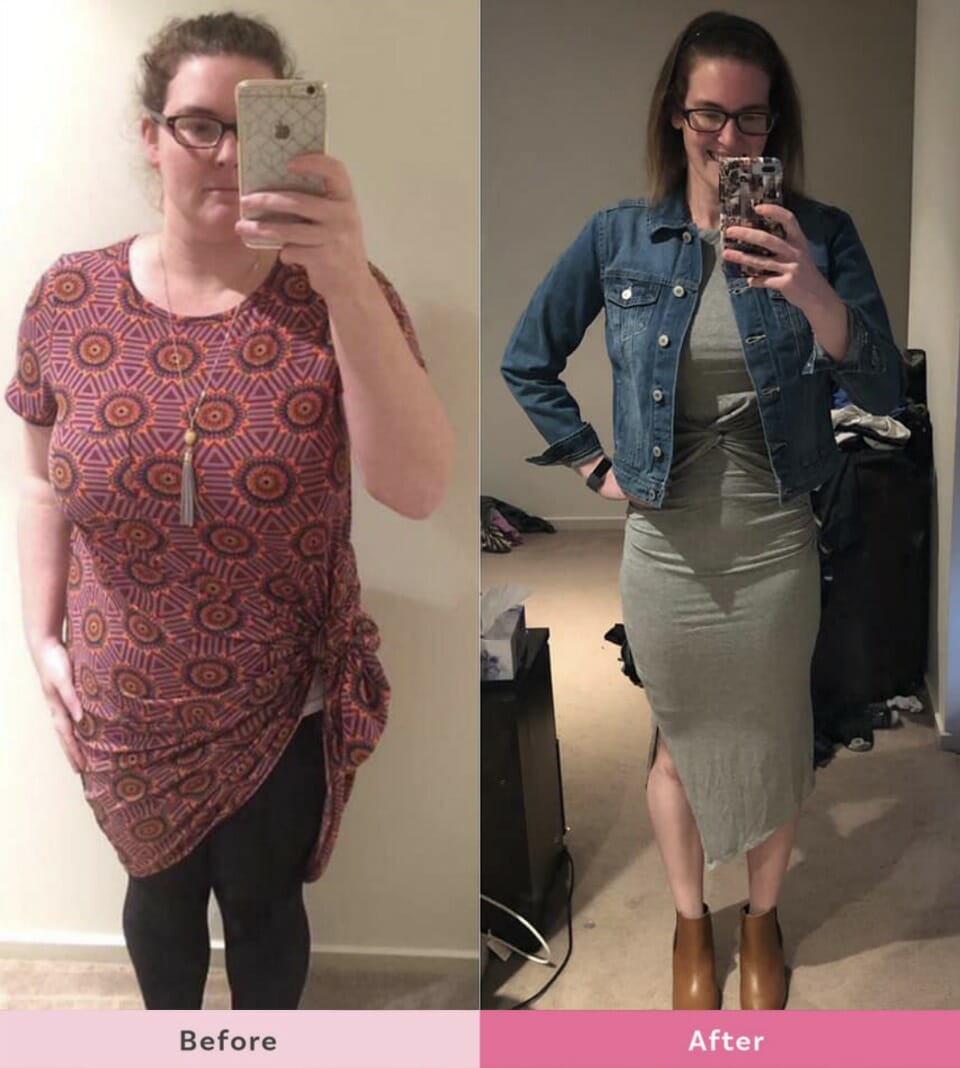 Courtney's top tips for saving time and money
Shop from your fridge and pantry first always. Choose meals that suit what you already have.
Do a stocktake on what you have so your not doubling up on supplies.
Make double and triple batches of each meal/ snack. Freeze these meals for later a rainy day.
Choose meals with similar proteins. Choose to have chicken breast and mince for the week and pick meals that suit this.
Write everything down – write your meal plan, write your shopping list and write your plan of attack for prepping.
Stick to your plan! Once you've bought everything don't change it up. No one likes food wastage!
Use the 28 Day Weight Loss Challenge app to your full advantage! Check the recipe hub for ideas if you're not keen on the whole meal plan. Save your favourites so you can jump straight back to them when you're stumped.
Pick meals you like – don't choose something because you think it's the healthiest choice. I know there are ingredients I don't like so I don't use them. Everything in the recipe hub is healthy – as long as your sticking to your calories your set! The Healthy Mummy works for because of how adaptable it is.
Let the kids choose meals from the hub so they can get involved. Teach them about sometimes foods and all the time foods and let them go wild in the hub. They will love the involvement and they're more likely to eat what you cook if they've chosen it.
Be prepared. Have your containers ready, have your bench cleared, make space in the fridge and the freezer. Just simply make your life easier, save you loads of time and you will get so much more done.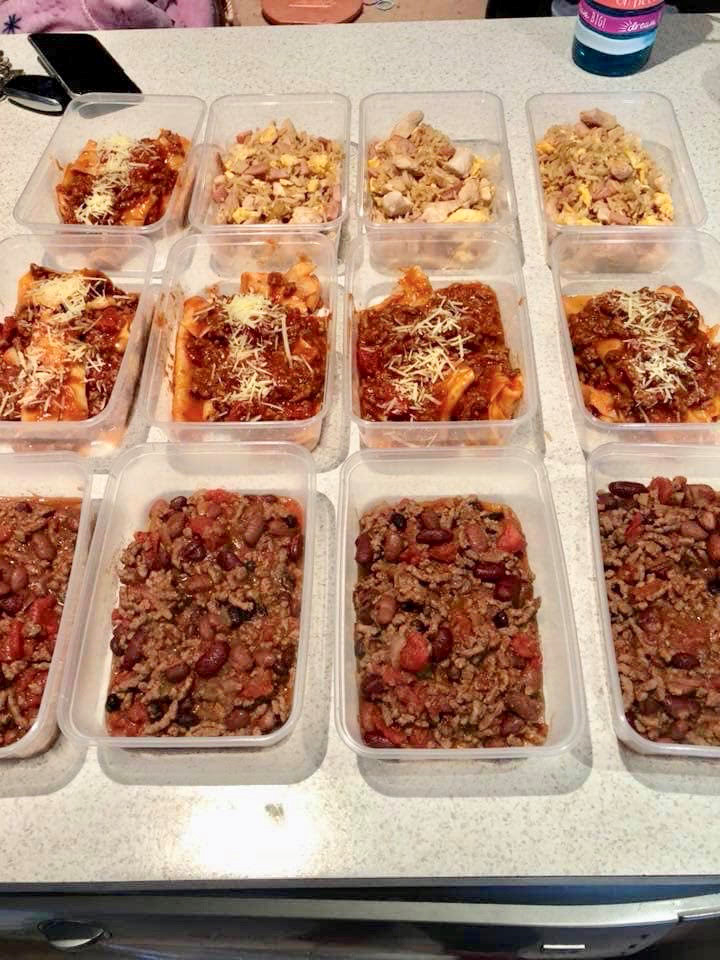 Natalie Carling
Natalie has lost over 15 kilos since starting the 28 Day Weight Loss Challenge.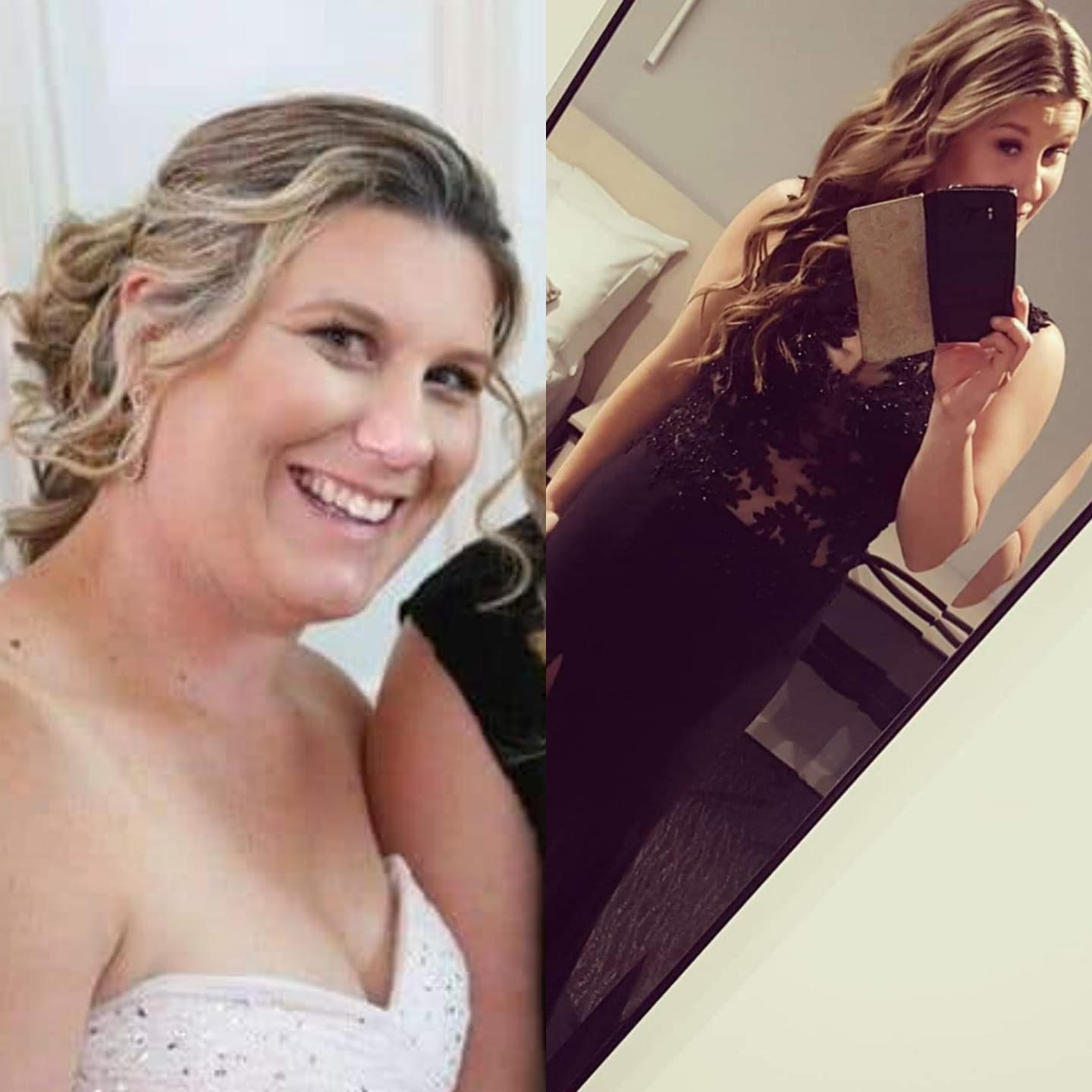 Natalie says "I first started with the smoothies for a year, having one per day. Then started using the free recipes and following all the pages and watching everyone's journey. I then put myself first and joined the 28 Day Weight Loss Challenge and became a lifetime member."
Natalie's top tips for saving time and money
Stick to the meal plan
Shop online or store pick up
Buy in bulk
Meal prep
Always cook double and freeze meals
Meatless meals
Don't buy more than you need unless items are on specials.
Go to the fruit and veg markets to buy fresh produce.
Customise the meal plan to suit my family's needs.
Use exercises on the 28 Day Weight Loss Challenge App saves $15 a week a the gym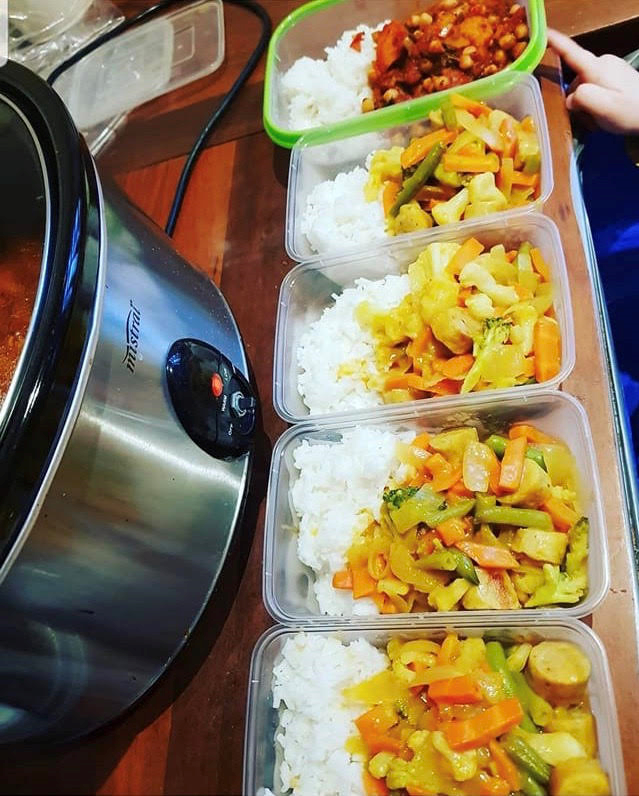 Megan Kis
Megan has lost 21 kilos since October 2018 following the 28 Day Weight Loss Challenge.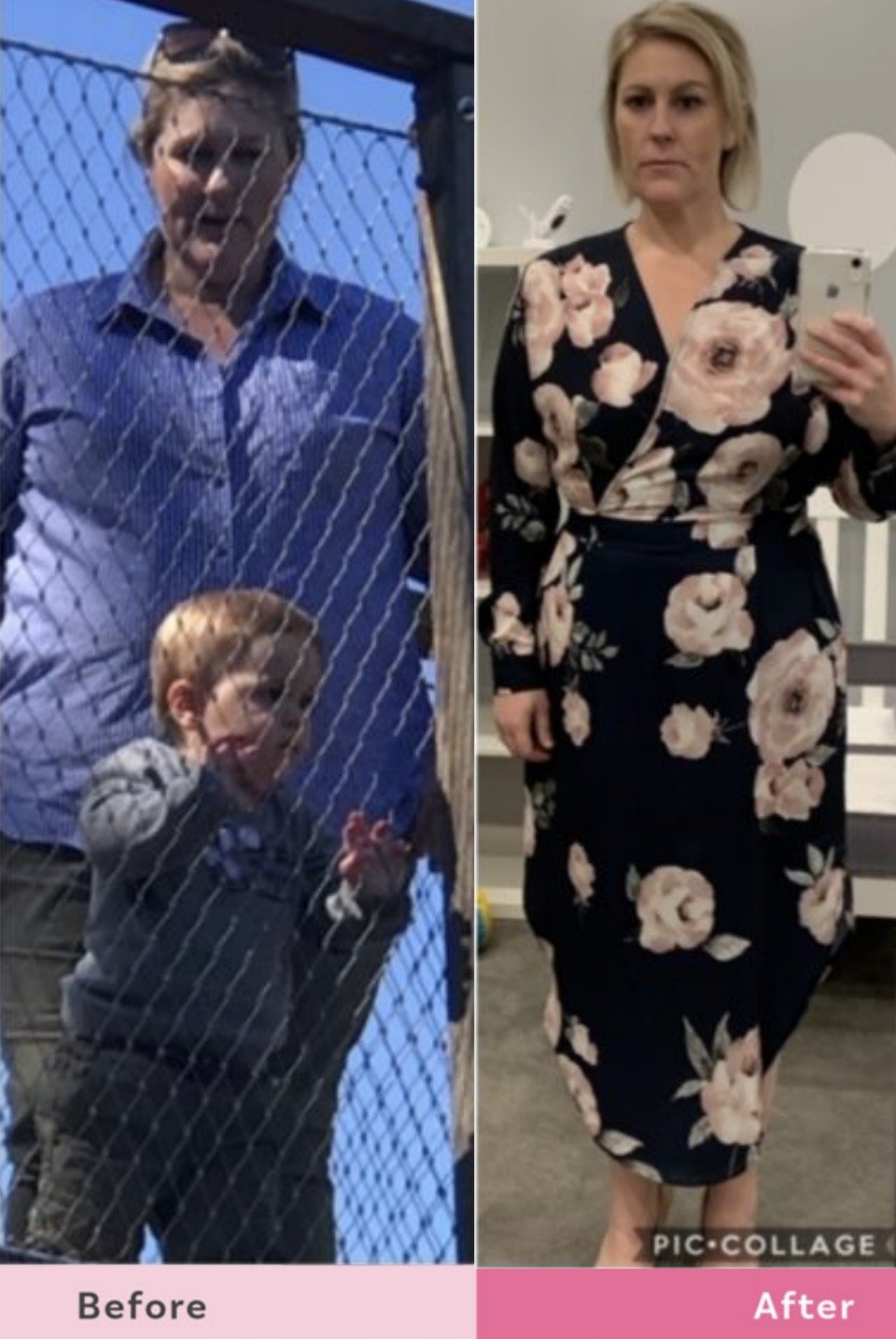 Megan's top tips for saving time and money
Don't stress if you don't have a lot of time for prep, even 1 meal at a time is worth it.
Choose recipes that double/triple on ingredients during the week.
Buy ingredients in bulk to save money.
Use slow cooker/pressure cooker for prep to save time and effort.
Prep can be as simple as organising Healthy Mummy Smoothie ingredients in containers and cutting up carrot sticks.
Make recipes in bulk for a freezer stash.
Filter the recipes for 5 ingredients or less to save money and time.
Filter the recipes for family-friendly so you're not having to make multiple meals for the family each week.
Keep cheap pantry staples like pasta, lentils, and beans on hand to bulk up meals.
Always have eggs in the fridge, if you have eggs you have access to 100's of quick meals or snacks for when you don't feel like cooking.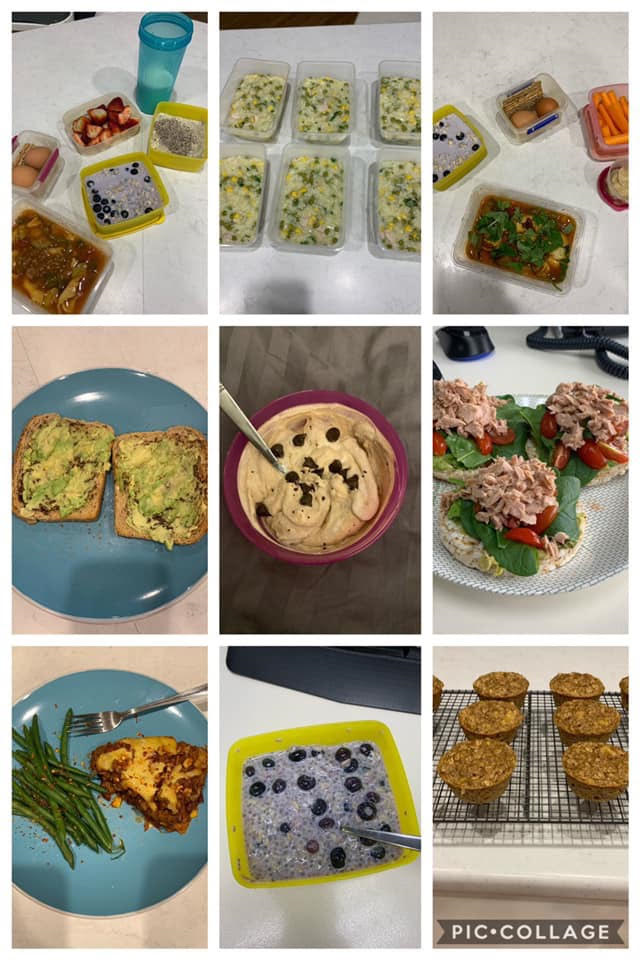 Nicole Deakes Brown
Nicole has lost 5.5 kilos with the Healthy Mummy 28 Day Weight Loss Challenge.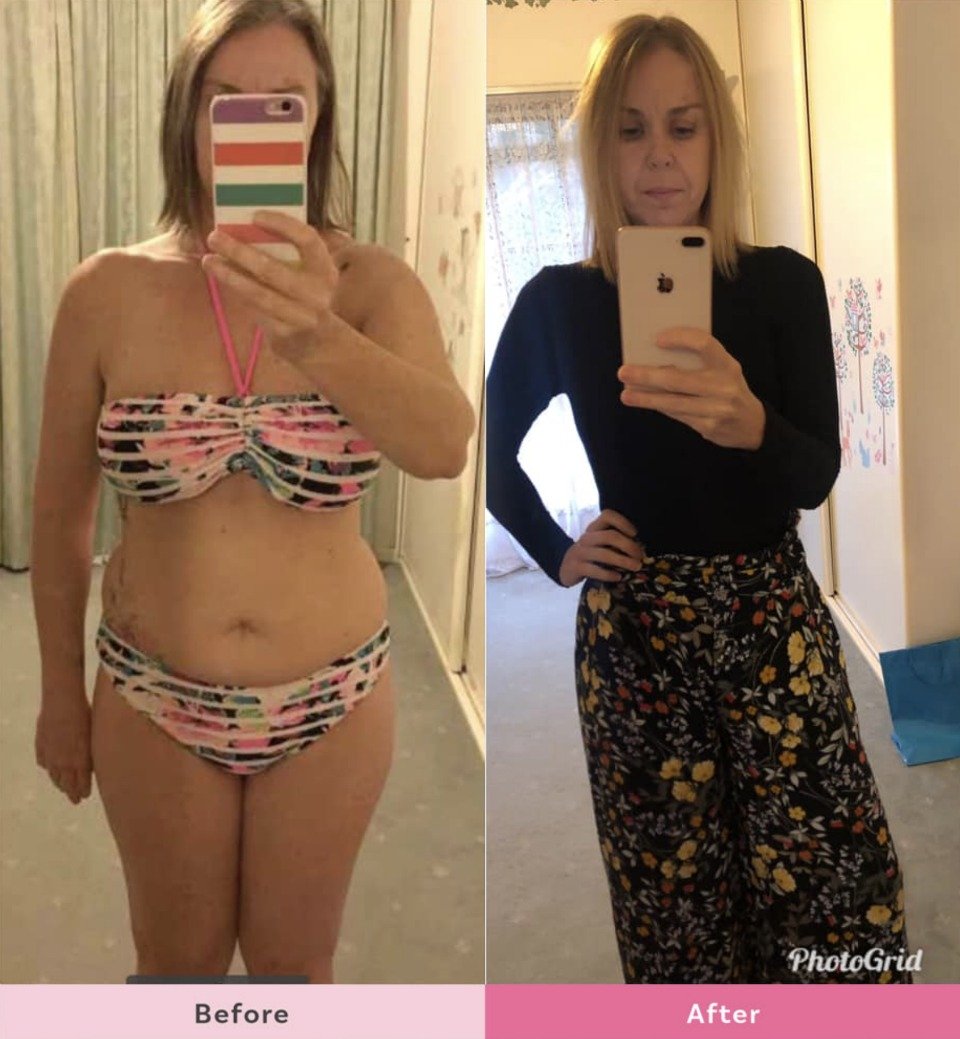 Nicole's top tips for saving time and money
Plan meals around what you already have. I look in my fridge, freezer and cupboard and plan meals around those ingredients.
Cook meals in bulk to add to the freezer stash.
Prepare double or triple snacks to save time.
Meal plan
Shop at the local market. Buy fruit and veggies from the market it's usually cheaper.
Prepare your smoothies ingredients. I chop and freeze bananas for smoothies ready to grab and go.
Let the kids help! My girls choose meals that they will eat.
Bulk buy! Buy food that is on special and bulk buy if you can.
Use the 28 Day Weight Loss Challenge App. No need for a gym when the app has plenty of exercises to choose from.
Have a shopping list.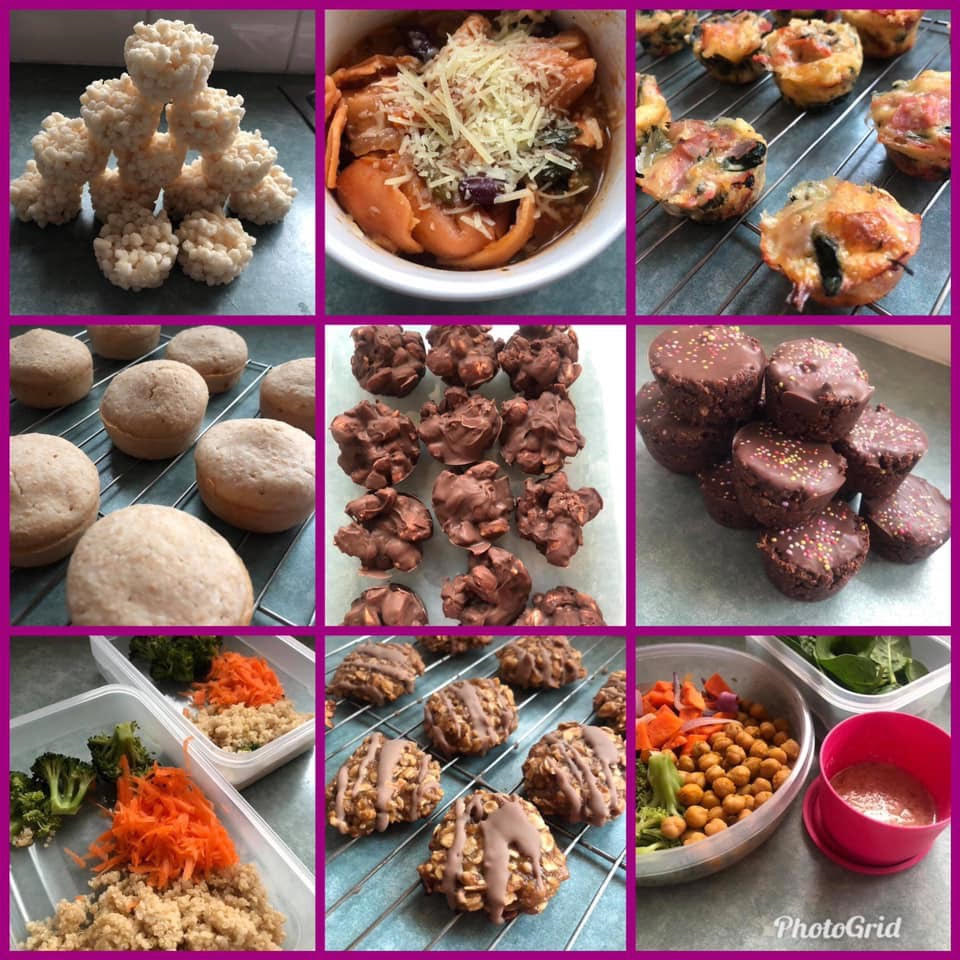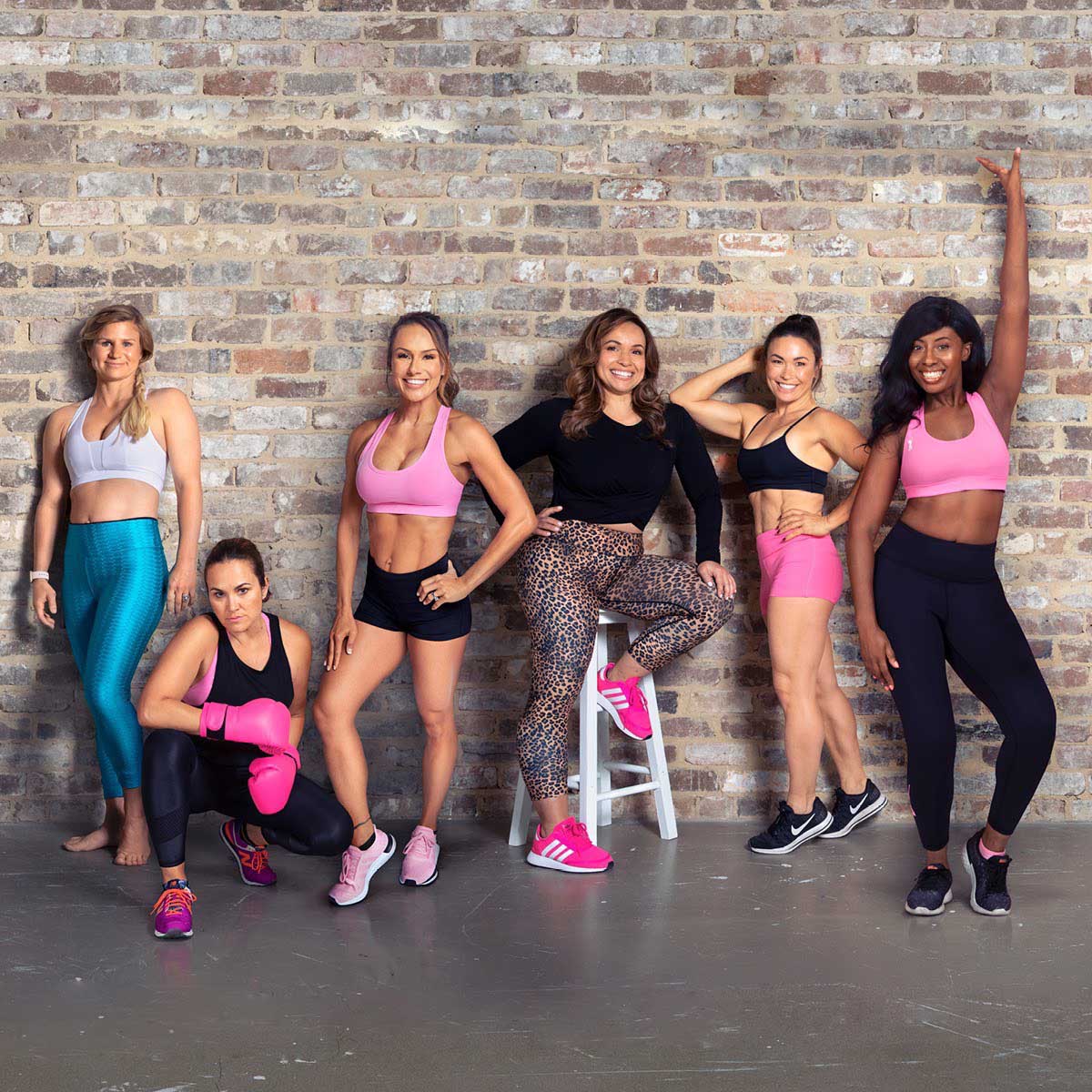 The No.1 mums only weight loss program
You get unrestricted access to :
● Over 400 AT HOME WORKOUTS
● Nutritionist designed weekly meal plans
● Personal Trainer crafted At-home workouts
● Daily Motivation from My Coach
● Personalised Shopping lists to make life easy
● Over 4,000 healthy and delicious recipes at your fingertips