6 Mums Sizzle at 6 Healthy Mummy Photoshoots around the Globe!
The Healthy Mummy is so excited to be celebrating its 6th BIRTHDAY of the 28 Day Weight Loss Challenge!!
In that time, this amazing Health and Weight Loss Program has helped millions of mums around the world smash their weight loss goals and gain body confidence.
To celebrate some of the incredible women who have had such AMAZING results on The 28 Day Weight Loss Challenge,  Healthy Mummy Founder Rhian Allen invited them to take part in photoshoots, all around the globe!
See 6 sensational PHOTO SHOOTS featuring 6 incredible mums!
BIG Black UNDERWEAR Shoot!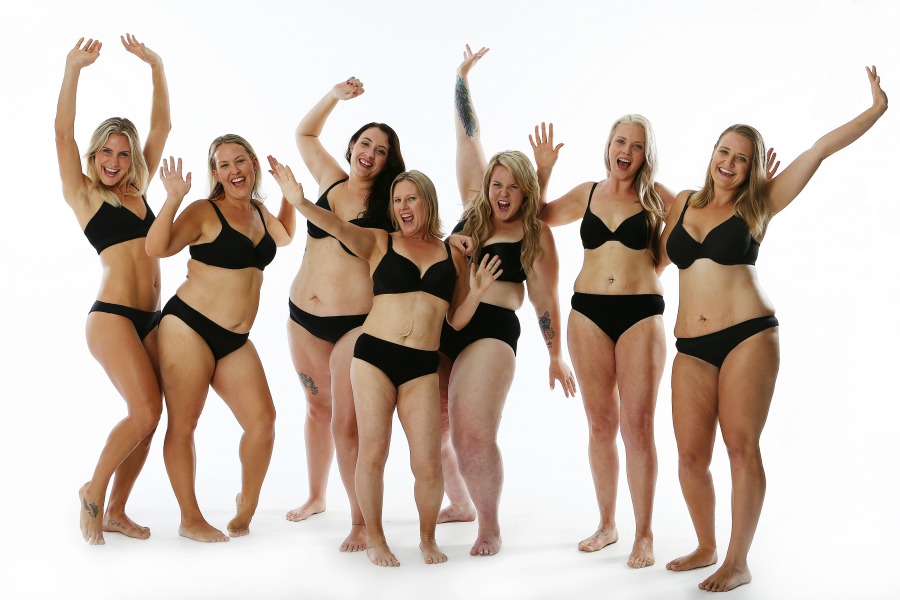 We invited 7 Mums to come along and celebrate their amazing results and new found inner confidence at the BIG Black UNDERWEAR Shoot!
One of those mums was Queensland mum-of-two Nicola Oates and WOW she looks amazing!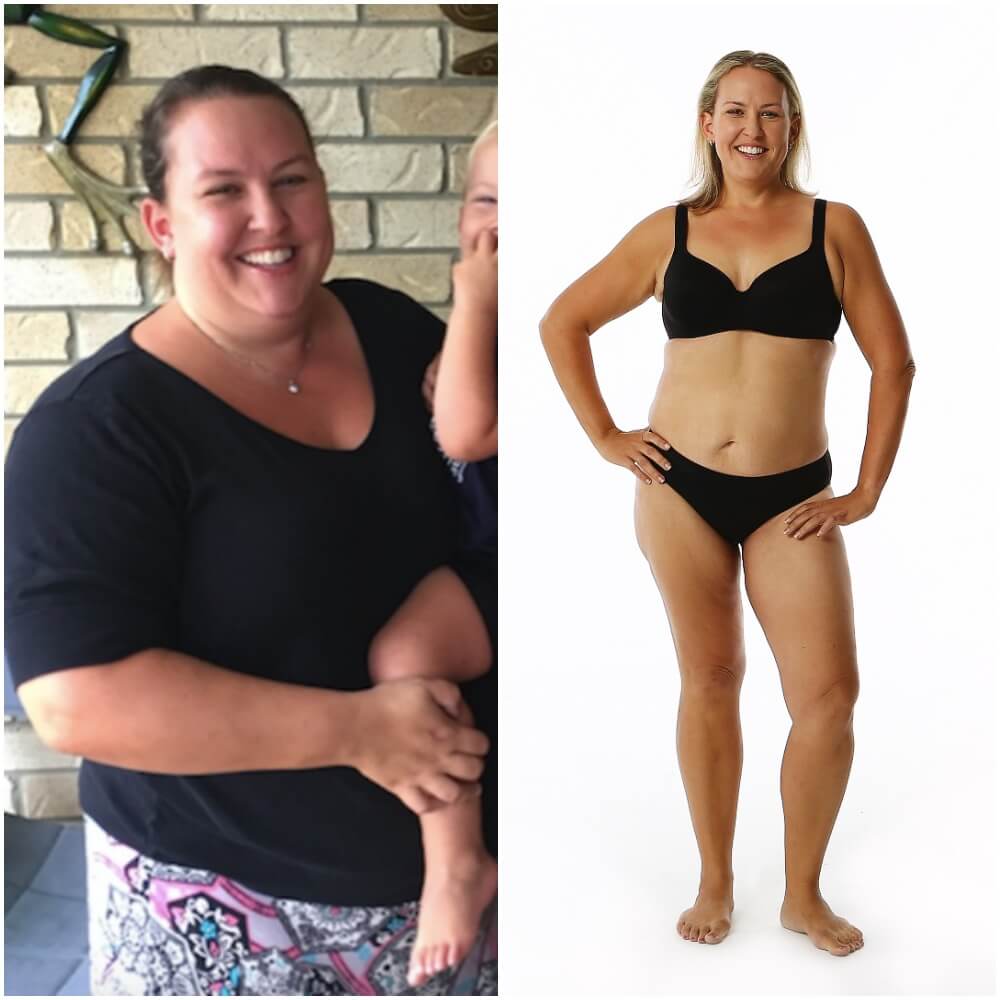 This mum joined the 28 Day Weight Loss Challenge after seeing a photo of herself at Christmas 2016 and since then she's lost 46kg, changed her attitude towards health and flaunt her figure in black underwear!
Queensland mum Nicola's Healthy Mummy journey began on Christmas Day 2016 after looking at herself in a family photo. She was so unhappy with what she saw, so she cropped herself out of the picture.
Since she bought her first Healthy Mummy Smoothie tub in January 2017, she has lost 46kg, woohoo!
"I'm now really proud of that first photo because we did the same photo for Christmas just gone and I posted the two side by side and now I feel like a completely different person," she says.
"I have a different perspective of myself and of my health and I value my health so much more now than obviously I did back then." 
Epic Body Confidence Photo Shoot
As part of World Healthy Mummy Month, Rhian celebrated with 7 amazing women who had had some incredible results on the 28 Day Weight Loss Challenge and who are now rocking Body Confidence.
Heidi Reynolds who has lost a MASSIVE 70kg and learnt to love her body, scars and all, was one of the mums to take part in the Body Confidence Shoot.

When Heidi first signed up to the Healthy Mummy 28 Day Weight Loss Challenges two years ago she weighed 135kg and hated every aspect of her body. Including the scaring all over her body due to 36 operations she had had to remove sweat glands to remedy a skin condition.
She says "I was unhappy, I hated myself and in turn I hated the world".
Inspired by the amazing results from everyday mums just like her she decided to give the Healthy Mummy Smoothies and free recipes a go and started walking twice a day. She says "in the first week I lost 6kg and was feeling amazing. After that I joined the 28 Day Weight Loss challenge and found a love for good healthy food I had never eaten before".
Over the next 12 months she lost a further 65kg and completely changed her life. She says "I went from a life I didn't want to be in, to a life I LOVE being in!"
She says "I really can't put into words how much The Healthy Mummy has helped me change the way I think about my body.
I'm now so happy and love everything about my body, even the scaring. Thank you Healthy Mummy!"
Self Love Swim Suit Photoshoot
Nine INCREDIBLE mums from around Australia (who together have lost 280kg) to Manly for an EPIC body confident swimsuit photoshoot and a day of pampering and celebration. One of them was Sarah Maynard.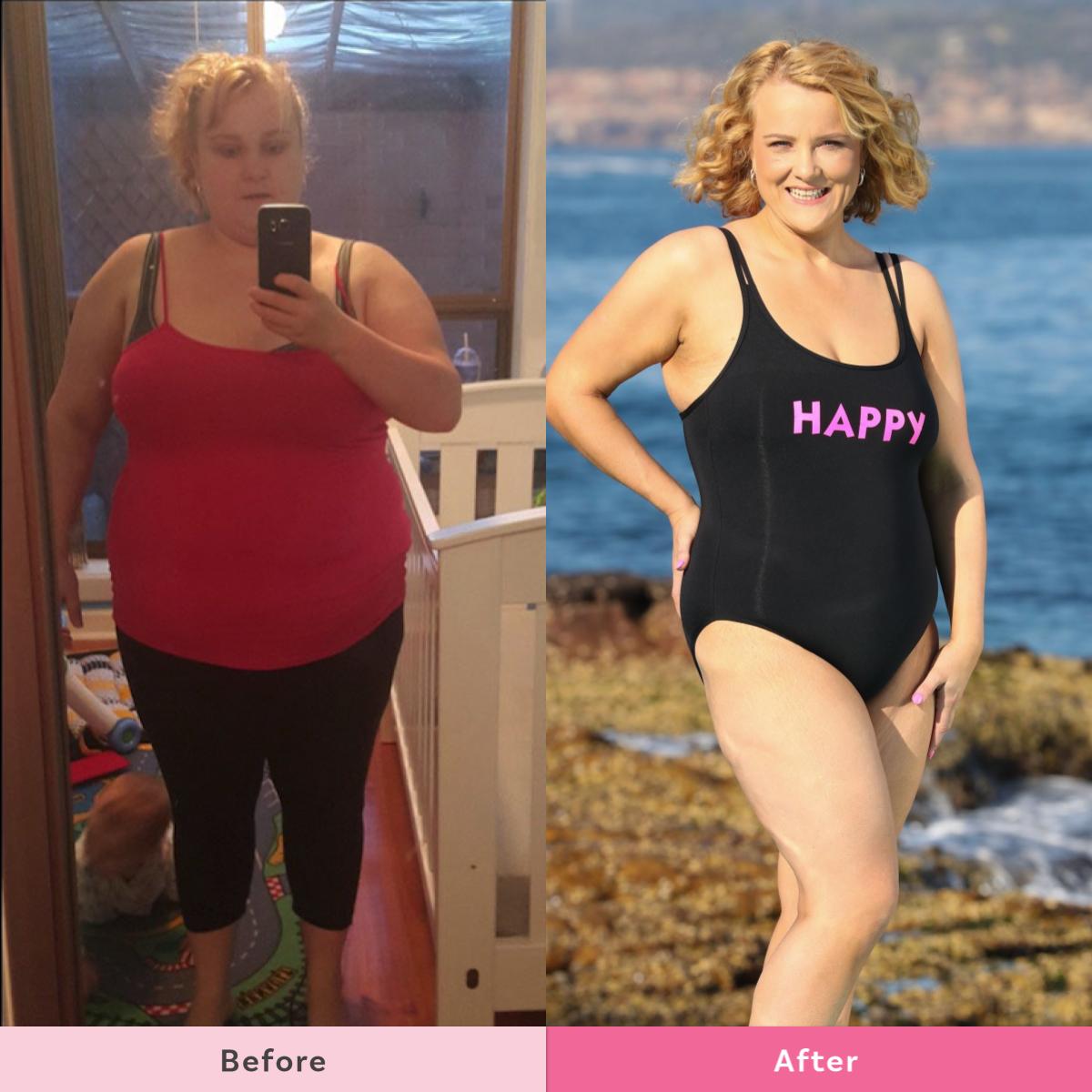 Mum of two, Sarah Maynard, has lost a MASSIVE 56.6kgs with The Healthy Mummy and it all started with a photo.
What should have been an uplifting time for Sarah (receiving family photos taken when her son was 6 months old) turned into sadness and shame.
She says "I started my journey in full force after we had our sons 6 months photo shoot. I didn't like or love the person I saw in the mirror or even the photo."
Upset at how she looked, Sarah was inspired to make a BIG change.
After reading about other real mums in The Healthy Mummy online community who had lost weight and gained body love, Sarah decided to go full force ahead.
Following The Healthy Mummy recipes, she began cooking all her meals from scratch using fresh ingredients and becoming more active in her day to day life. She realised that she would still keep her family happy by preparing their favourite meals and snacks – just making healthier versions of them.
She says "The Healthy Mummy has changed the way I think and look at food and exercise."
Sarah is determined to be a good role model for her daughter and inspire her and her entire family to live a healthy, happy life.
Sarah says "I want to show women to love yourself how you are. Love your body. I also want to show my daughter and family how to be so confident."
"Thank you for helping this mumma and her family on this journey called life!"
London Body Confidence Shoot

Designed to unite mums of all ages and sizes from around the globe to live happy, healthy lives this Body Confidence Photo shoot took place in London and featured Alexandra who has lost over 15 kgs.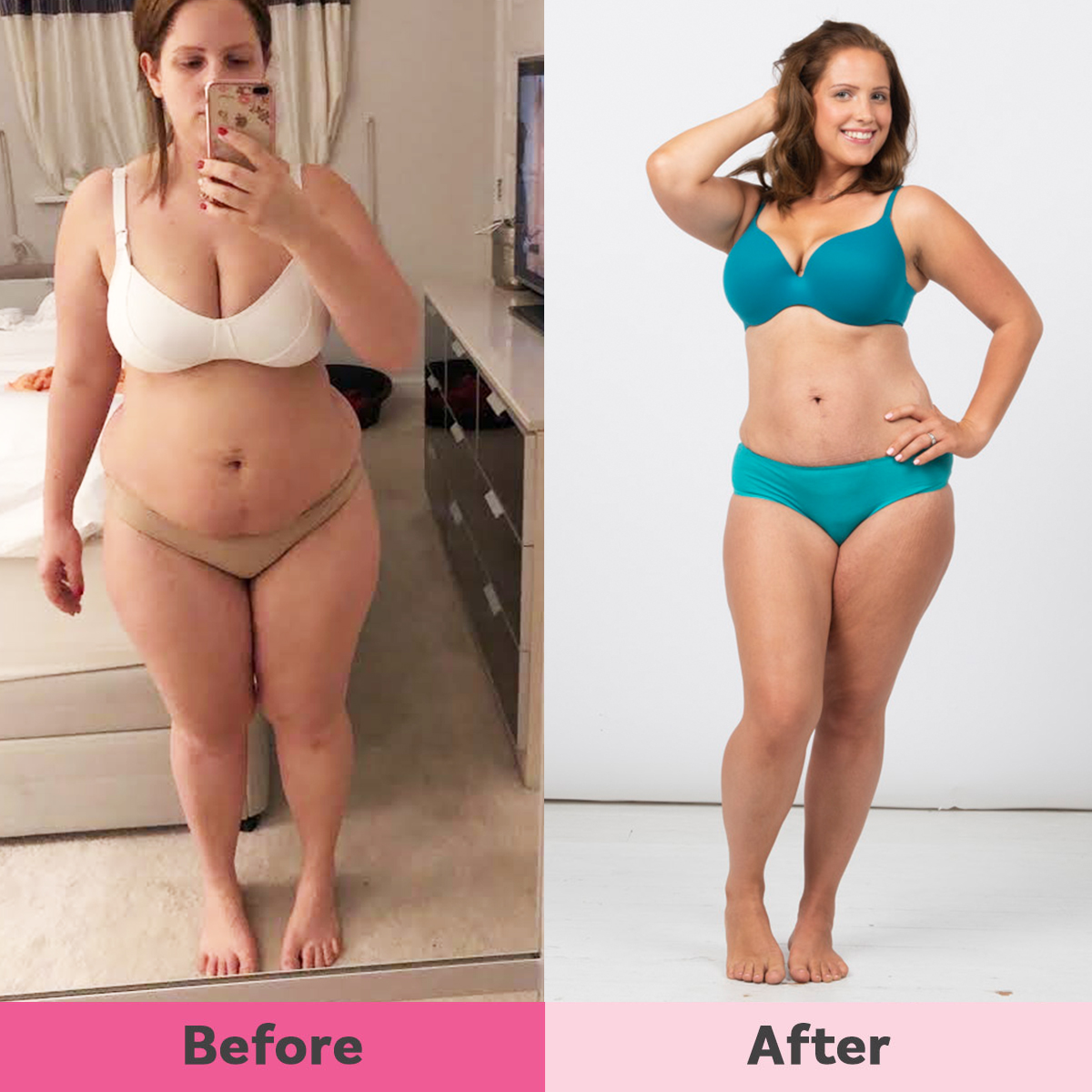 She says "I have two little monkeys, I'm still breastfeeding my youngest who is eight months and my other one is nearly three years old. I was really not happy with the way I looked and I refused to buy size 16 clothes and nothing fitted me anymore. Now I'm a size 10!
Alexandra says joining The Healthy Mummy almost instantly changed her mindset towards food and her body "I've learned to love my body again'.
"I exercise regularly and even on my rest days I'm so full of energy I always squeeze in some squats and lunges!! It helped me to fall in love with running which I never thought would happen. It's changed my mindset, my relationship with food and my mentality towards exercising. I don't even feel like I'm making an effort anymore to "stay of track"
"I've loved every minute of my Healthy Mummy Journey."
"I'll honestly be forever grateful to The Healthy Mummy just for giving me the guidance and help I needed to succeed in healthy living. I feel great in my body already even though I still have another half a stone or so to lose".
Healthy Mummy Magazine Photoshoot

To celebrate the launch of the 2nd Healthy Mummy Magazine, nine amazing women who together have lost over 300kg with The Healthy Mummy 28 Day Weight Loss Challenge joined Rhian at a photoshoot in Sydney. One of those Mums was Hannah Pech who has lost a whopping 36 kilos.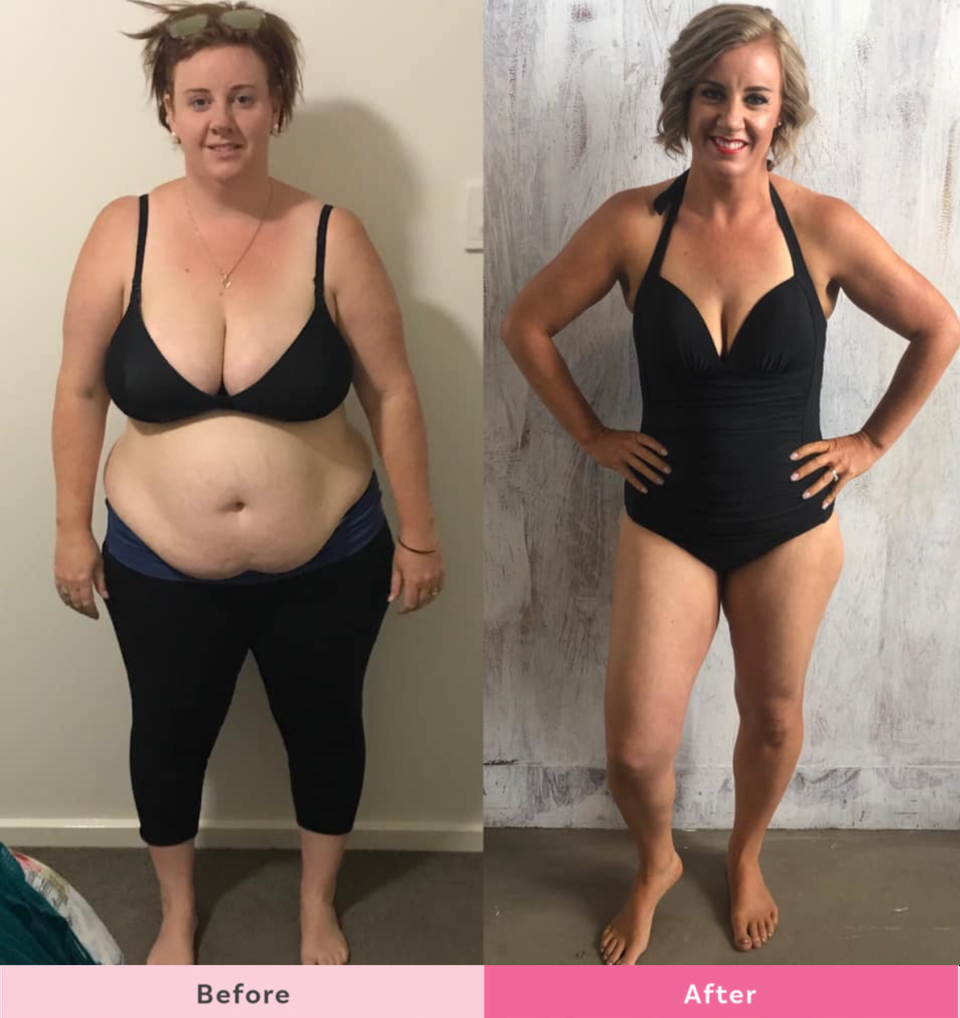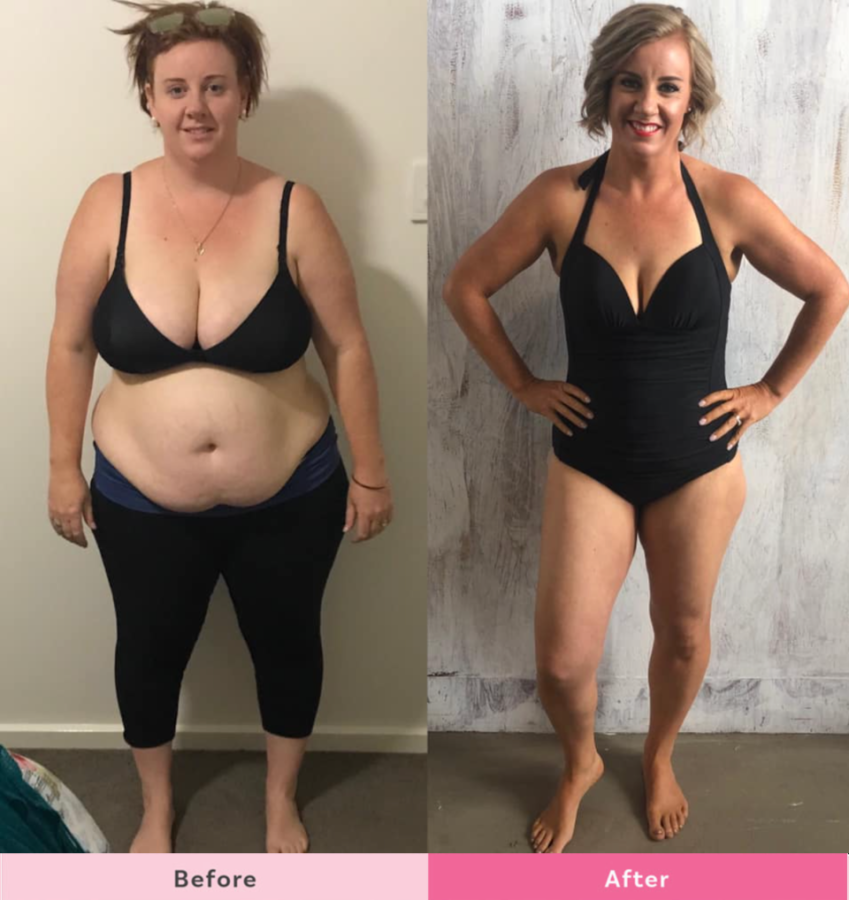 Hannah is a busy mother to five children, aged between 8 and 2 year old twins. She's been with The Healthy Mummy for eighteen months and a lifetime member for the last six months. She has lost a whopping 36 kilo's and found a new love for food and exercise. Before she found The Healthy Mummy she struggled with chronic back pain, which has now totally disappeared.
Hannah says, "I have so much passion and love for this program, not only for the weight loss benefits BUT also the amazing sense of self love it's given me!"
New York Epic Body Confidence Phot shoot
On the second leg of her world tour, Rhian Allen flew six INCREDIBLE mums who together have lost more than 130kg on the 28 Day Weight Loss Challenge to New York for yet another EPIC 'body confidence' photoshoot and a day of celebration.
The shoot featured Cindy Siegemund who lost 25 kgs has got her blood pressure back to normal.
37-year-old mum Cindy has lost significant weight (twice) with the Healthy Mummy's 28 Day Weight Loss Challenge. First, after her 1st baby was born and again following the birth of her 2nd baby. She is down from 106kg to 81kg.
She says "The Healthy Mummy has been a huge inspiration to me to live a healthy lifestyle and provides healthy recipes for my family that are easy and delicious.
Maintaining a Healthy Mummy lifestyle has not only restored my confidence but has created a foundation of healthy eating for my children".
Cindy credits the support from the mums on The Healthy Mummy Facebook Support Group for inspiring her to get back on track whenever she has hit road bumps in her weight loss journey.
She says "I now live a life where food is not the enemy and exercise is fun.  And my blood pressure levels have dropped from high to normal without the need for drugs".
Change your life like these Mums on the 28 Day Weight Loss Challenge!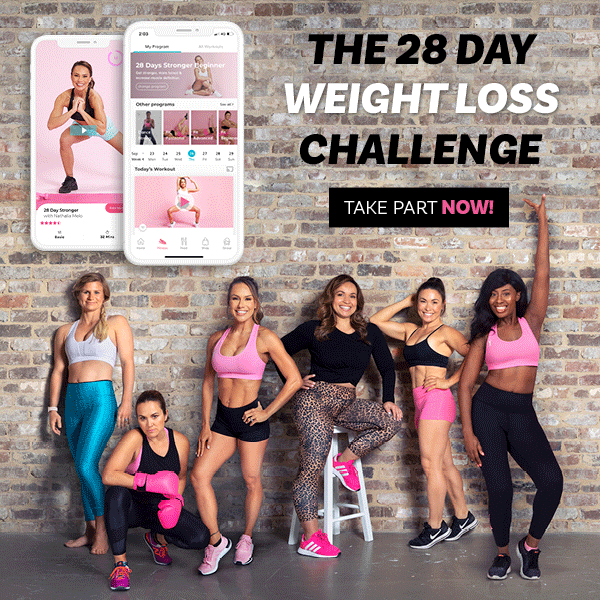 The MUMS ONLY program which has helped mums lose over 3 million kg – 28 Day Weight Loss Challenge.
The Healthy Mummy was founded in 2010 by mum of 2 Rhian Allen (read our story here). Her mission was to help mums get healthy, body confident and strong with a program that FULLY understood what it was like to be a busy and tired mum on a budget.
Today MILLIONS of mums use The Healthy Mummy and we pride ourselves in UNDERSTANDING mums and putting them first.
CLICK HERE for more details and join NOW!