6 SIMPLE booty toning exercises to do from the comfort of your own home
We LOVE hearing about your incredible transformations here at The Healthy Mummy HQ, and Stephanie Marriott's incredible booty overhaul is giving us some serious INSPIRATION!
The mum-of-three has not only lost 22kg following the 28 Day Weight Loss Challenge but she's toned up her bod too and her bottom looks AMAZING!!!
Here's how she got her booty in shape…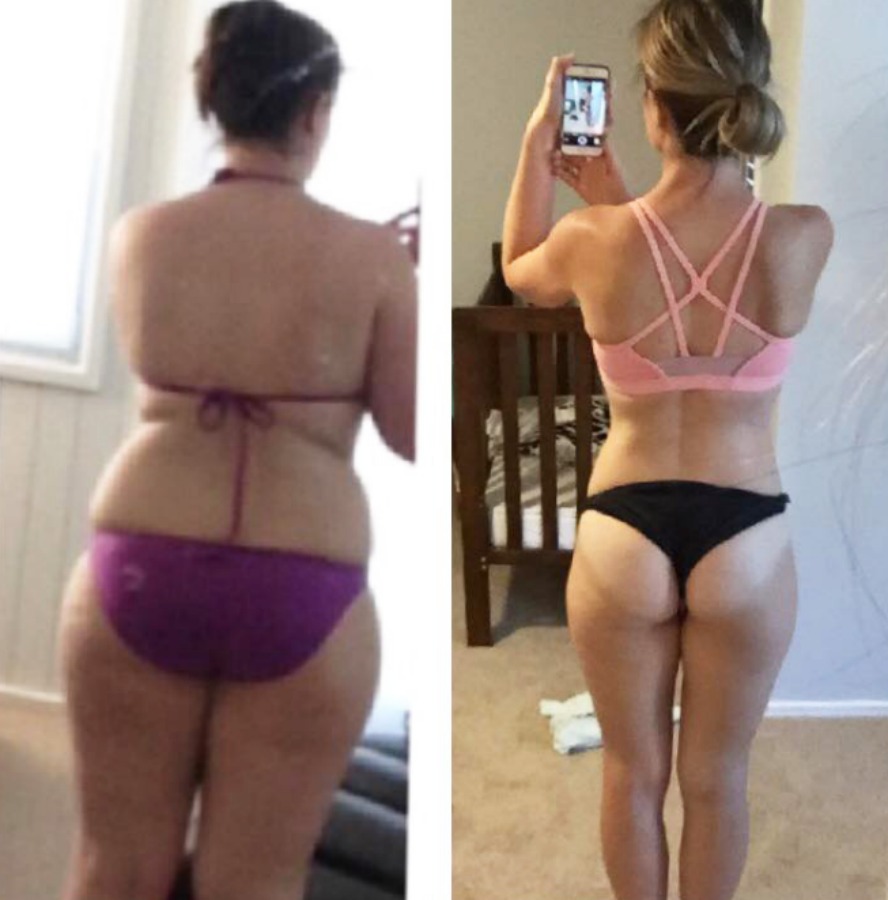 6 exercise tips for toning your booty
"There are so, so many differences in this picture physically, now I have defined shoulders and shoulder blades, I have a neck, I have a nice back and nice legs. I can honestly say I am 100% comfortable in my own skin.
"I love my body. It's not perfect, but it's housed three babies, it's strong, and it's mine," says Stephanie.
"This body wasn't changed with hours and hours of exercise. It was changed with the 28 Day Weight Loss Challenge food, the delicious smoothies and simply moving my body walking or squatting around the house. Start your change today!"
1. Medicine ball squats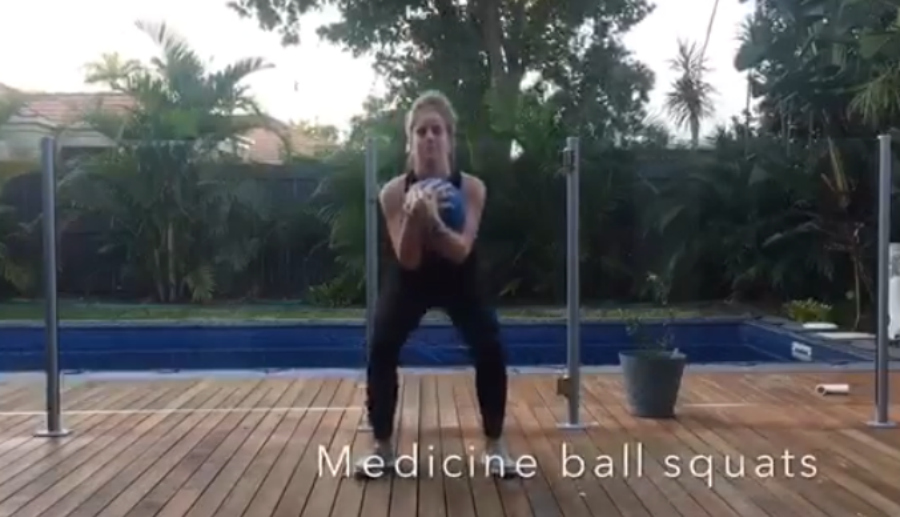 These can be performed with any sort of weight – think a kettlebell and or a filled water bottle.
Hold the weight on your chest, brace your core, and squat, making sure to squeeze tight when you rise. Perform 20 reps, 3 times.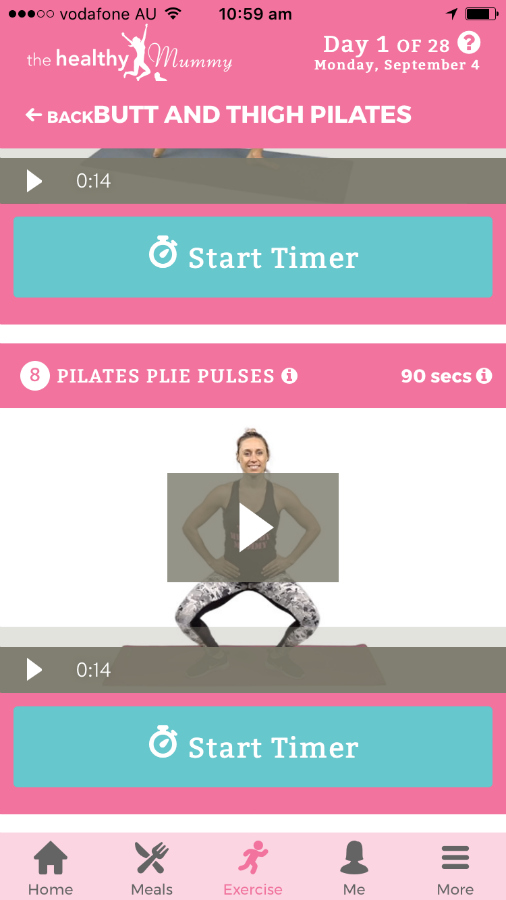 DID YOU KNOW: You can find a heap of booty (and thigh exercises) on our 28 Day Weight Loss Challenge exercise hub? What's more, we outline how you can perform these exercises CORRECTLY, and SAFELY while targeting those booty muscles. You can sign up to our Challenge here.
2. Box jumps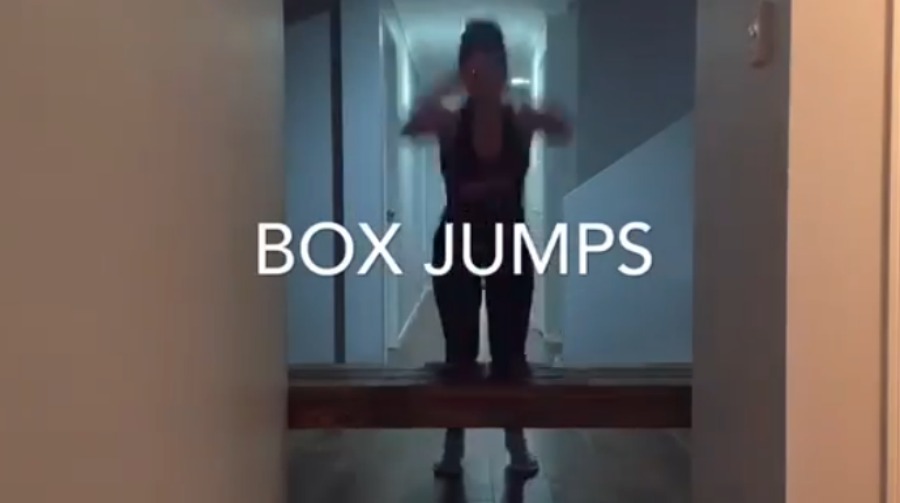 Box jumps are great to get your heart rate up, and are a full body exercise.
It doesn't matter if you can only jump 20cm, or if you can jump upwards of 60cm. Every box jump gives you a sense of accomplishment. Keep your eyes on your landing area, squat down and propel yourself up onto the box / step with your arms. Perform 15 reps, 3 times.
3. Curtsy lunge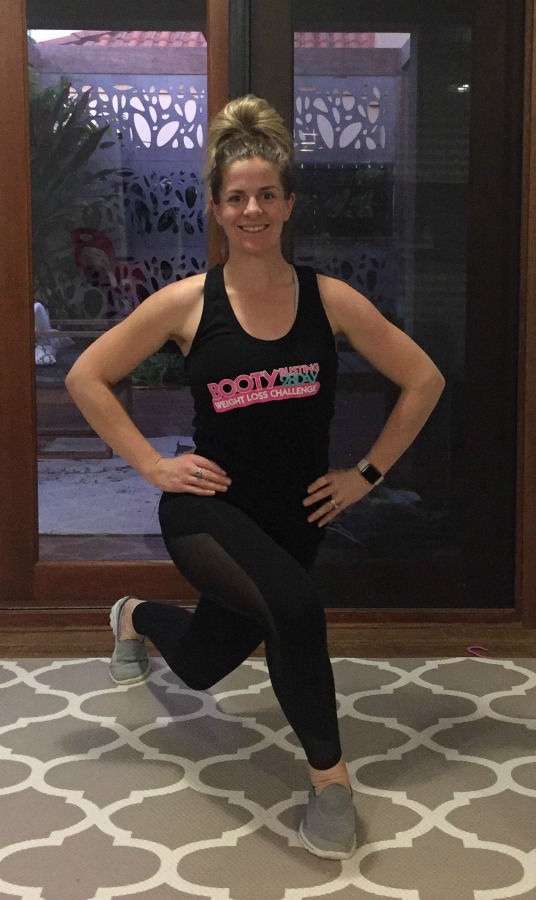 Curtsy lunges are one of Stephanie's favourite exercises. They target your outer and inner thigh muscles, as well as your butt. Take your time, control the movement, and don't forget to brace your core to keep you balanced.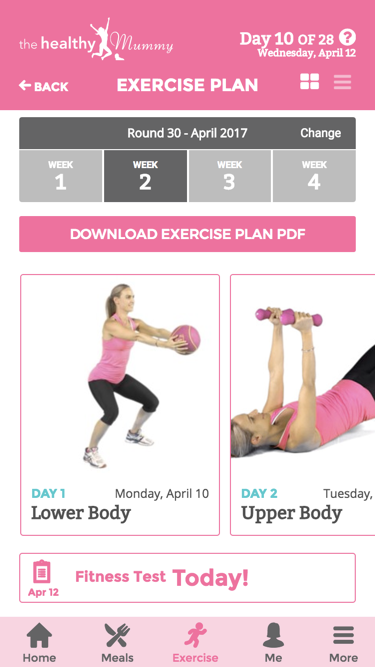 4. Hip thrusts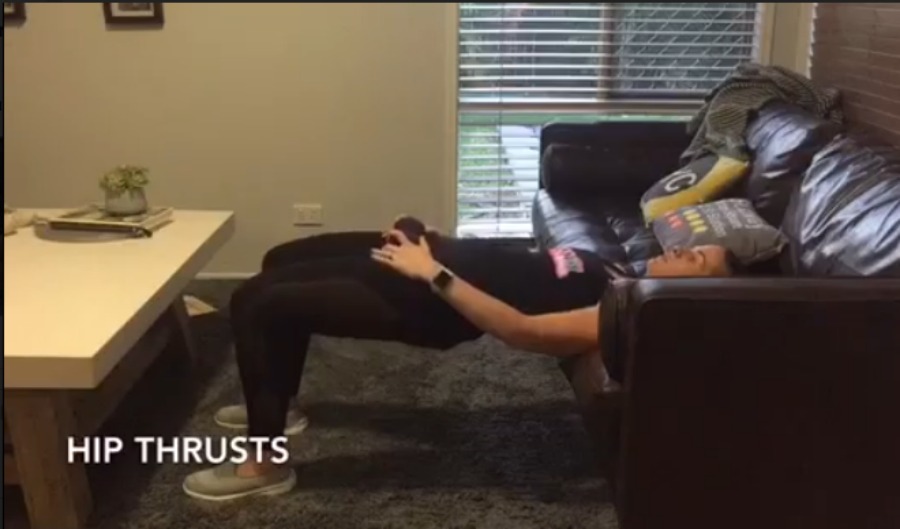 Hip thrusts are a super versatile exercise. You can perform these laying on the floor, you can add a weight on to your hips, you can also do these with your upper back resting on a bench or the lounge to make it even more of a workout.
To target your outer booty, place your heels together, fold your knees out, and then perform the hip thrust. Do 20 reps, 5 times over.
5. Pause squats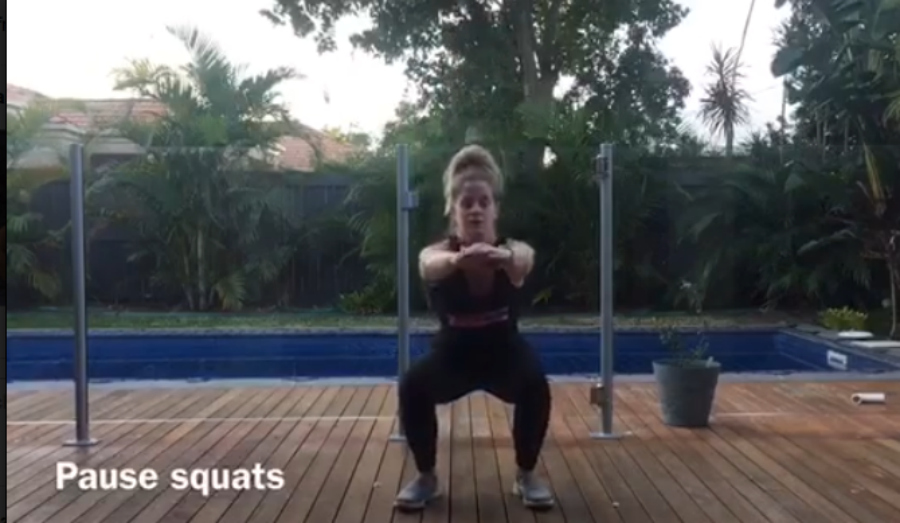 Pause squats are a booty burner for sure. Take a normal squat stance, feet just past hip width, squat down, squeeze your glutes, and pause for 3 seconds.
Drive back up to the starting position. Perform 20 reps, 3 times. Use a resistance band to make sure you're activating your glutes.
6. Walking weighted lunges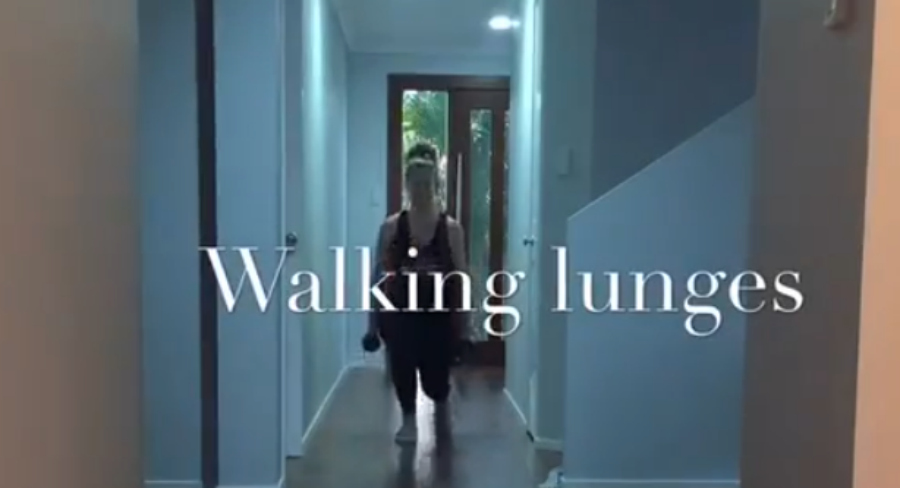 Walking weighted lunges are just that. Grab yourself some weights, brace that core, and slowly perform walking lunges. Do 20 lunges in total, 3 times over.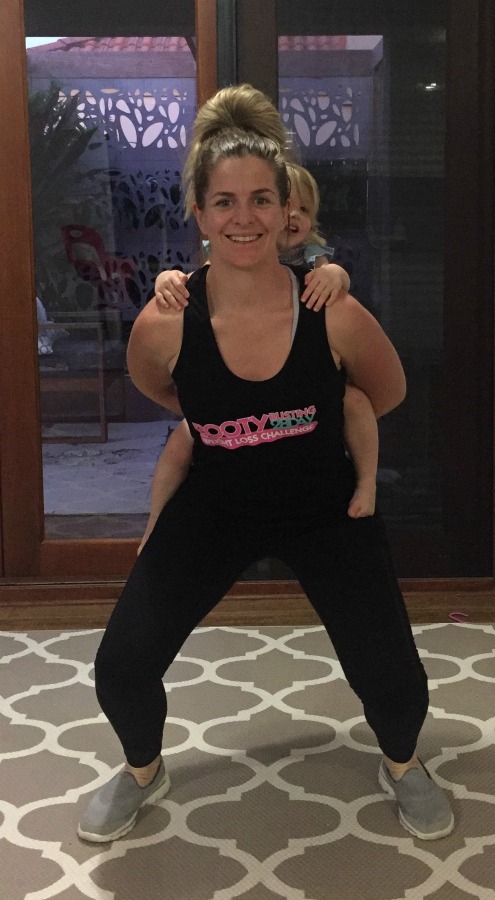 "I hope these booty busting exercises are as helpful for you as they were for me.
"I transformed my butt doing these at home. I didn't go to a gym or buy expensive equipment, and I did them with my kiddies around," says Stephanie. 
Check out Stephanie in action here!
To see all these awesome booty exercises being done, check out this video of Stephanie here!
Stephanie's amazing 22kg* weight loss journey
This mum has managed to transform her body, embrace healthy eating and prioritise exercise with the support of The Healthy Mummy.
Stephanie says: "On the left, this is me is at my heaviest, 80kg, 9 months after the birth of my first baby. The next picture is 14 months after the birth of my 3rd baby at 58kg."
The Healthy Mummy support
The Healthy Mummy has been able to support thousands of mums – including Stephanie – tackle their health, weight and lifestyle.
Stephanie says: "The Healthy Mummy gives you all of the tools and support that you need to change. Healthy recipes, meal plans, exercise plans and support groups."
Don't wait – start today!
Stephanie says: "Don't wait until next week, next month or next year to start changing habits. Start today.
"Start by drinking more water. Start by committing to a healthy breakfast or lunch each day.
"You don't have to change EVERYTHING all at the same time – that will only bring stress, anxiety and the feeling of failure when you don't succeed immediately.
"Above all, remember that you don't go from a before picture to an after picture overnight!"
Our 28 Day Weight Loss Challenge includes:
28 days of at home exercise routines (no gym needed) – with video instruction
Customisable and breastfeeding friendly meal plans
Time-efficient exercises for busy mums – under 30 mins
Challenge combines Pilates exercises with interval and circuit training (HIIT)
Suitable for basic to advanced fitness levels
Home to thousands of EASY-TO-MAKE recipes!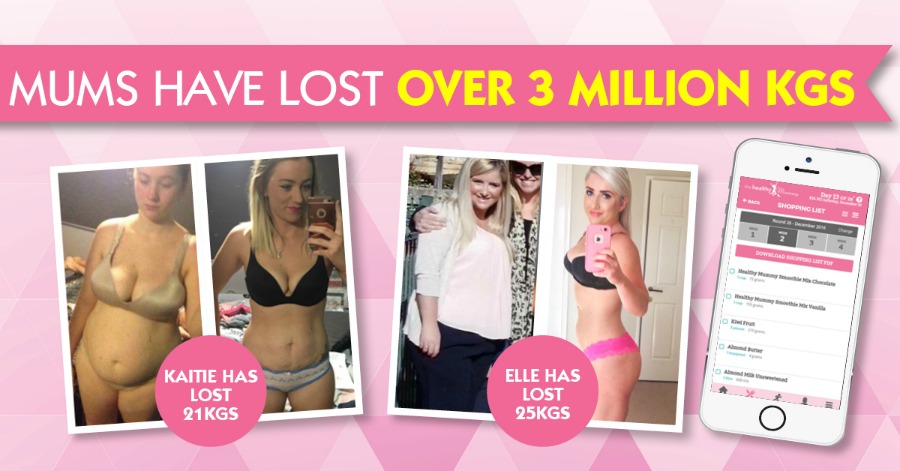 To learn more about our 28 DAY WEIGHT LOSS CHALLENGE CLICK HERE.