It's Cleanse WEEK on the 28 Day Weight Loss Challenge which means it's time to detox and cleanse in preparation for our new 28 Day Weight Loss Challenge. Starting the Challenge on the best foot means you're more likely to have great results, be motivated and set AND reach your goals.
Every day is loaded with recipes and meal plans to suit you (including Gluten Free, Vegan and Vegetarian)
With 3 meals and 3 snacks a day, this is not like your typical, cutting-out, lemon water ONLY detox.
You will feel satisfied, light yet full, BLOAT FREE and you'll no doubt even notice improvements in your sleep. Overall the 7 Day Cleanse on the 28 Day Weight Loss Challenge is designed to just make you feel GOOD! Just in time for the next Challenge round.
How you can healthily cleanse in 7 days
Here is an example of what a day on the 7 Day Cleanse looks like:
Breakfast: Tomato and avo breakfast salad
Ingredients
1 cup baby spinach
1/3 medium avo, diced
1/2 tomato, diced
1 tsp sunflower seeds
1 tsp pumpkin seeds, roasted
1 tsp balsamic vinegar
2 tsp extra virgin olive oil
1 hard free-range boiled egg
Method
Combine all ingredients in a bowl and then drizzle with balsamic vinegar and olive oil and toss to combine.
Peel and slice egg and place on top of salad to serve.
Snack: Olive dip with veggie sticks
Ingredients
1/2 cup kalamata olives, pitted
2 tbsp light cream cheese
1 tsp lemon juice
1/2 medium carrot
1/4 red capsicum
Method
Dice the slices and combine with the cream cheese and lemon juice.
Peel the carrot and slice into batons. Slice capsicum into batons.
Serve dip with veggie sticks.
Lunch: Beetroot and green bean salad
Ingredients
1 fresh beetroot, grated
1 tbsp apple cider vinegar
1 cup green beans, trimmed and halved
2 tbsp green olives, pitted and chopped
2 tsp balsamic vinegar
1 tbsp walnuts, chopped
1/2 spring onion, sliced
2 cups rocket lettuce
2 tsp extra virgin olive oil
1 tbsp reduced fat feta, crumbled
Method
In a bowl, mix together the beetroot and apple cider vinegar. Set aside.
Blanch the green beans in a saucepan of boiling water for 1-2 minutes, until bright green and tender crisp. Drain and rinse under cold water to stop the cooking process.
Combine beans with beetroot, olives, balsamic, walnuts, spring onion and rocket. Drizzle over oil and crumble over feta.
Toss to combine and serve.
Snack: Oat and cacao cookies
Ingredients
2 small banans, mashed
1 cup rolled oats
1/4 cacao nibs
1/2 tsp baking soda
1 tbsp coconut oil, melted
Method
Preheat the oven to 160C and line a tray with baking paper.
In a bowl, add the banana, oats and cacao nibs. Mix well.
Add the coconut oil and baking soda and combine well to form a cookie dough.
Divide the dough into 6 even portions and roll into balls. Place the balls onto the prepared tray, leaving space between each to allow for spreading.
Press down on each ball gently to flatten slightly.
Bake in the oven for 25-35 minuted or until golden brown.
Allow to cool completely on the tray before serving.
One cookie is one serve. Store in an airtight container in the fridge for 3-4 days.
Dinner: Scrambled tofu
Ingredients
1 tsp extra virgin olive oil
1/4 red capsicum, diced
150 grams firm tofu
1/2 clove garlic, minced
1/2 tsp curry powder
1 cup baby spinach
1 slice wholegrain or gluten-free bread of choice
1 tsp butter
Method
Heat oil in a frypan over medium-high. Add capsicum and fry for 2-3 minutes until soft. Crumble in tofu together with garlic and curry powder and stir for a few minutes to heat through.
In the final minute of cooking, add the spinach and stir until wilted.
Toast the bread and spread with butter. Top toast with scrambled tofu to serve.
Evening snack: Yoghurt, cacao nibs and berry
Ingredients
1/4 cup reduced fat Greek natural yoghurt
1/2 cup mixed berries (fresh or frozen)
1 tsp cacao nibs
Method
Defrost berries if frozen and combine with yoghurt and cacao nibs for a tasty snack.
Mums on the 7 Day Cleanse
Teegan Jones says, "I get so excited for the cleanse week. I love eating beautiful bright tasty food.  I also made a matcha iced tea to go with capsicum, broccoli , two perfectly boiled eggs and a homemade sweet potato pesto dip…yum!"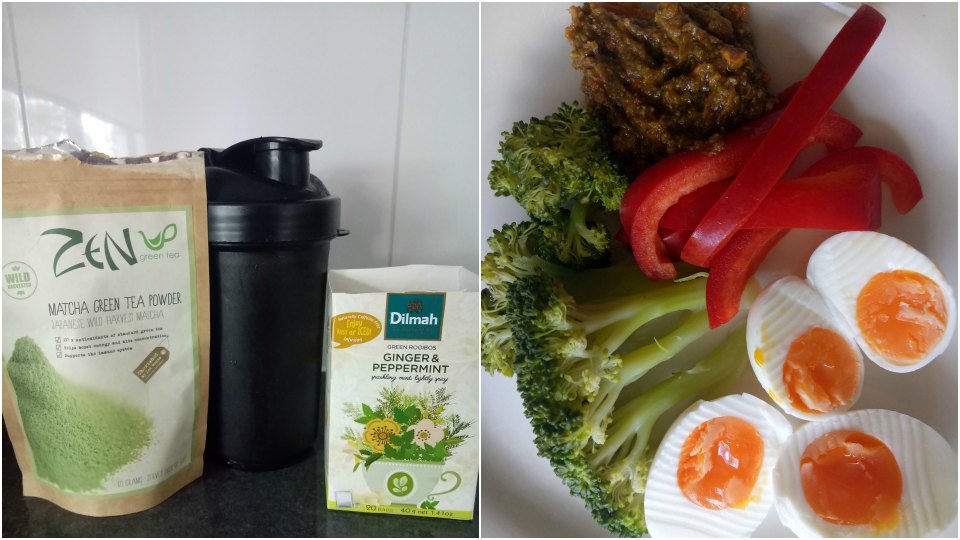 Lauren Kolstad says, "#7daycleanse ready! Weighed in 97.1kg, pics taken, food sorted for a busy morning of school drop off and swimming lessons. Dressed and ready for the day."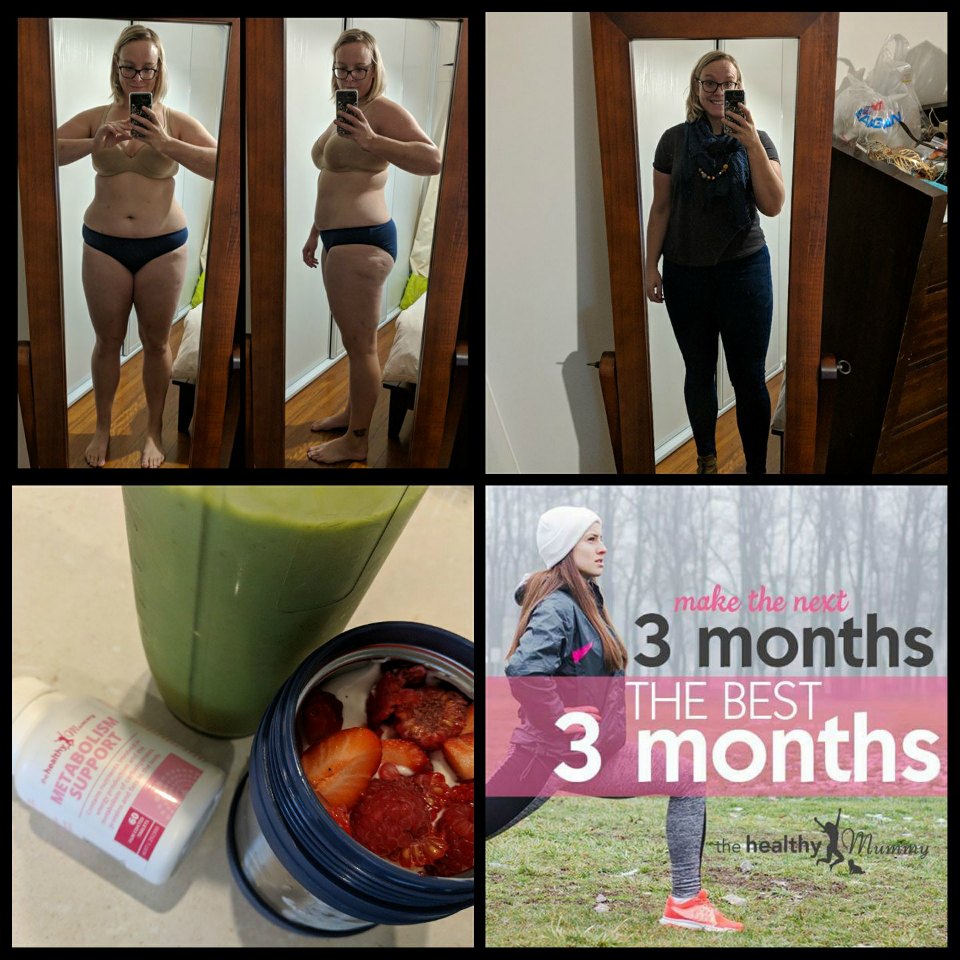 Michelle Anderson says, "Did you know you can mix and match your cleanse meals from past cleanses?
"Today my breakfast is from the  28 Day Challenge 7 Day Cleanse!! Just go in to your MEAL PLAN, you'll see the weeks to chose from, click "change" and you'll see all our past challenges! My first ever cleanse and I'm determined to smash it!! So far I have had lemon water, breakfast- yoghurt and muesli and 1L of water! Let's do this ladies!"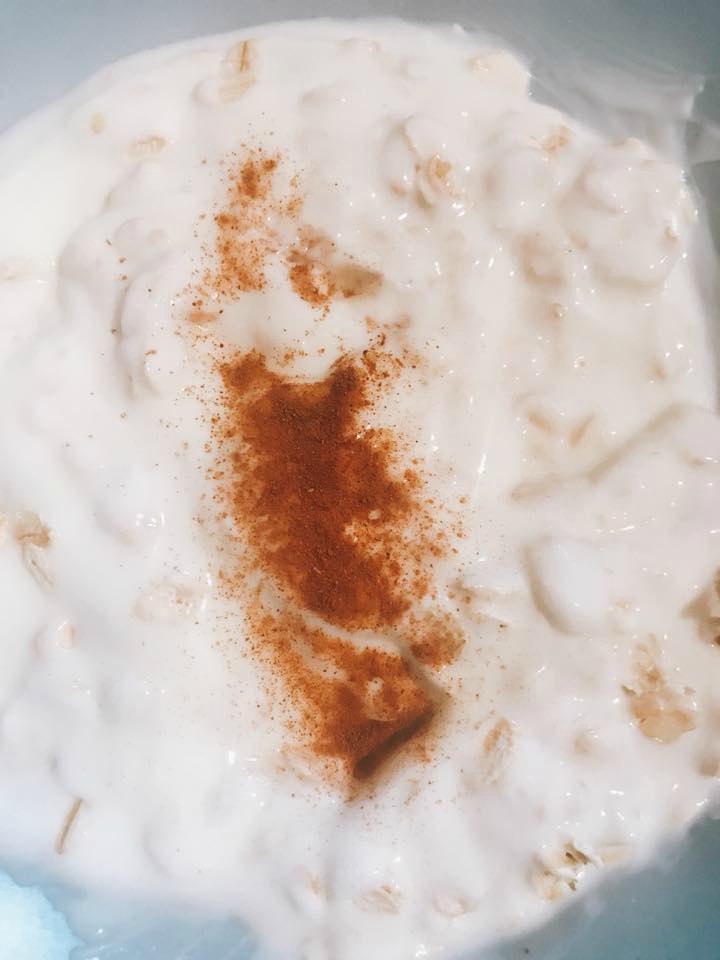 We can't wait to share their detox results with you next week!
So, to get your DETOX ON join the 28 Day Weight Loss Challenge NOW … or repeat these meals for the next couple of days…. just in time for the next 28 DAY WEIGHT LOSS CHALLENGE!
Take part in the 28 Day Weight Loss Challenge today!
This Challenge is also loaded with tips on how to beat the winter food cravings and stay motivated and inspired. With over 4,500 recipes and 500 exercise videos all in our handy app.