7 salads you can make WITHOUT using lettuce
You can enjoy a heap of salad recipes WITHOUT lettuce. Check out 7 of our fave ones from the 28 Day Weight Loss Challenge
When you think about having a salad for lunch does your mind conjure up thoughts of boring bowls stuffed with lettuce and wonder if they would even fill you up? Well the good news is that you can enjoy a heap of salad recipes WITHOUT lettuce.
Check out 7 of our fave ones below…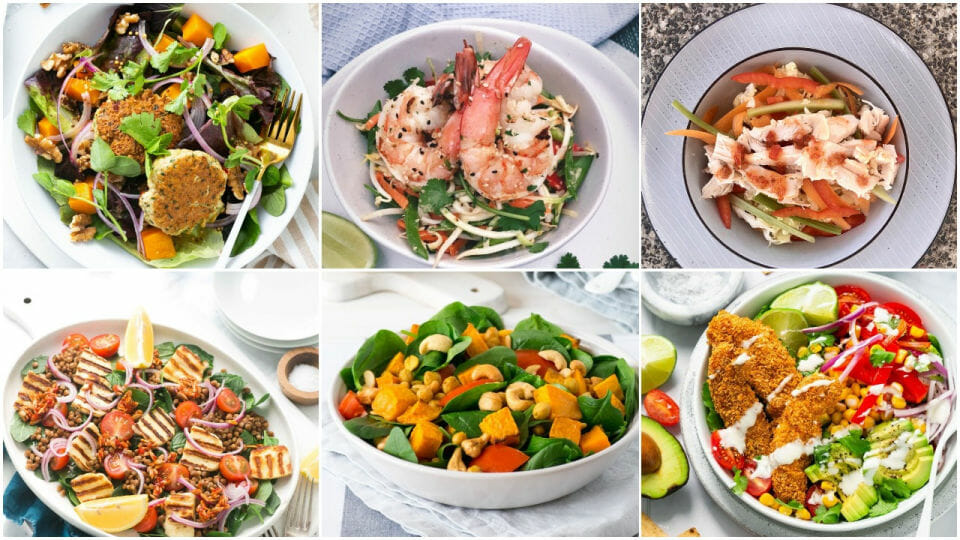 7 salads you can make WITHOUT lettuce
Lentil and halloumi salad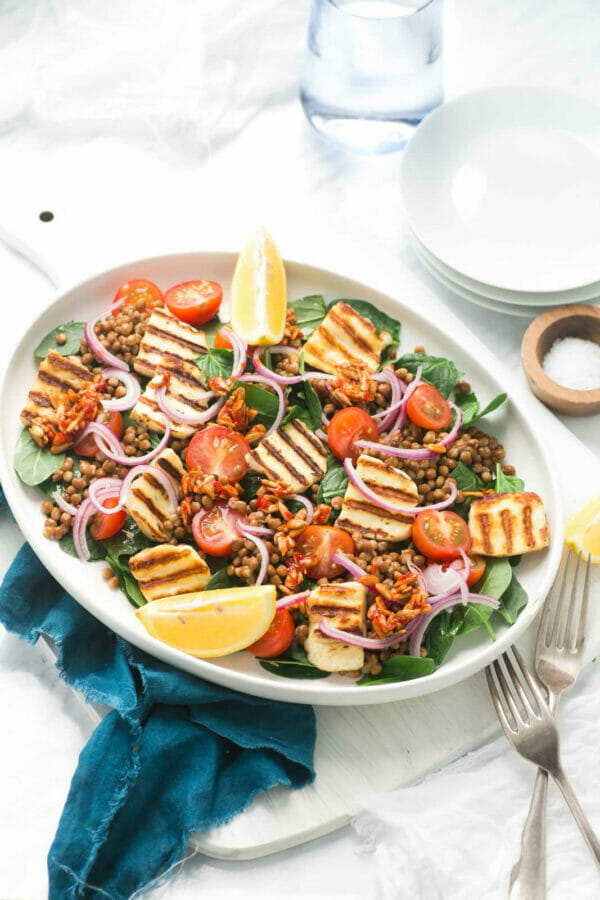 This recipe, from the 28 Day Weight Loss Challenge, makes use of tinned lentils, which are high in protein and very filling.
Combined with haloumi and some simple salad ingredients they make for a very tasty lunch.
Thai Sweet Chilli Chicken Salad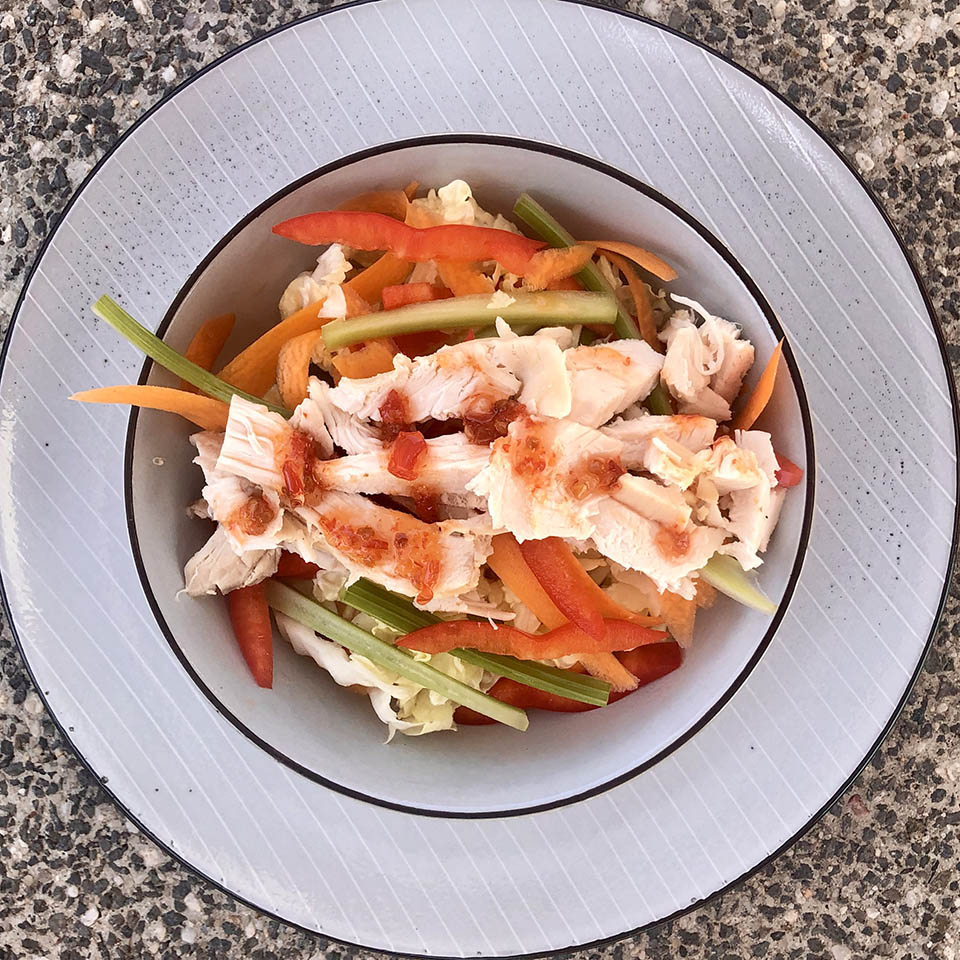 This Thai chicken salad recipe was sent in by mum Cassie who says, "I have used chicken in this salad but you can simply swap the chicken for any protein source such as tofu or fish."
It still contains a heap of veggies – just not lettuce.
Chickpea, Spinach And Pumpkin Salad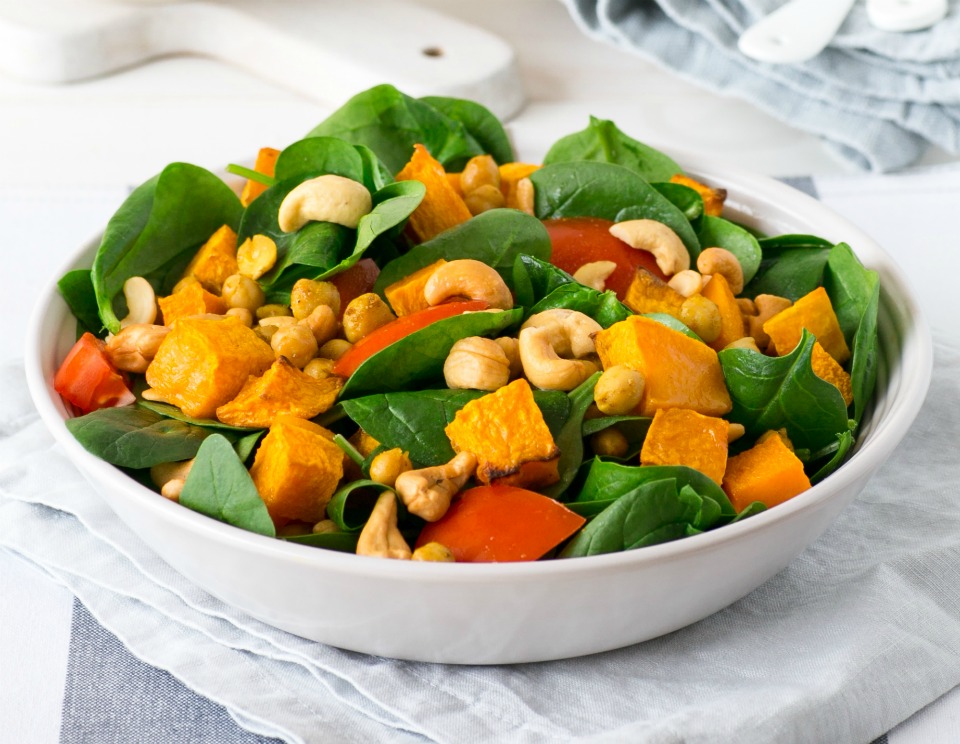 This Chickpea, Spinach and Pumpkin Salad recipe makes it easy to get up to your recommended 5 serves of vegetables a day, but the best part is that it tastes amazing.
A great way to mix it up is to try different combinations of roasted and fresh vegetables. While it doesn't contain lettuce, it does have spinach but you can make it without.
Roasted sweet potato, feta and freekeh salad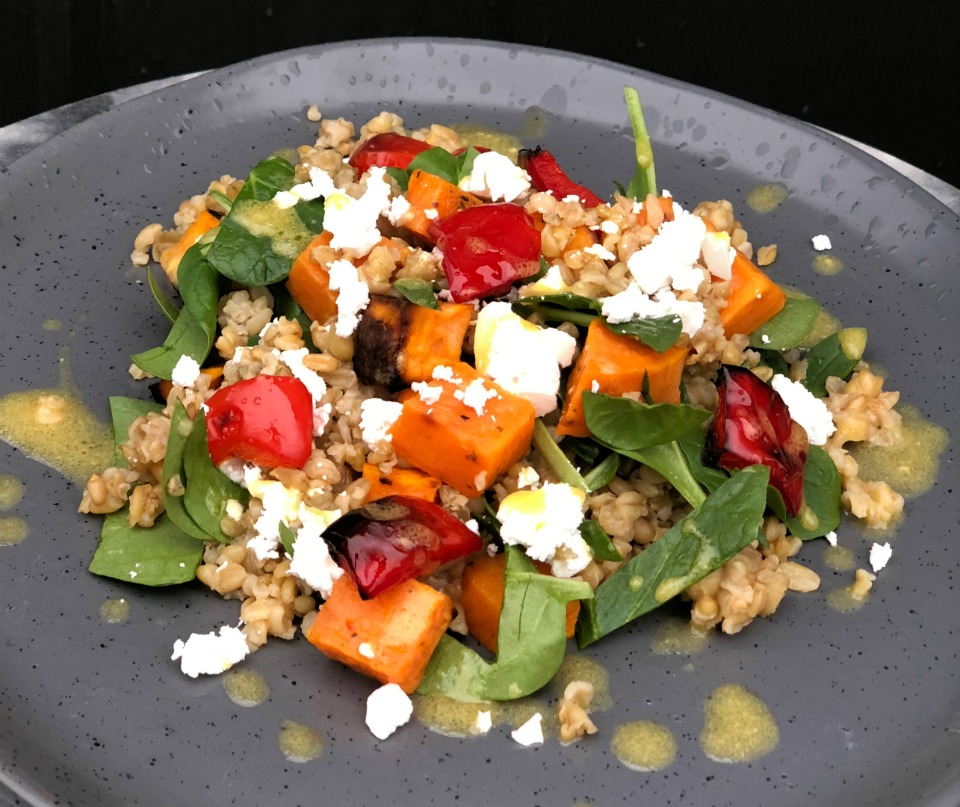 This salad is such a great combination of flavours. Spiced roasted veggies, tangy feta, and the nuttiness of the ancient grain freekeh all pack a punch.
Freekeh is wheat that is harvested very young, then roasted. Popular in Middle Eastern recipes, it's a great ingredient to add to everything from salads to soups. Again, if you can't find spinach, you can leave it out.
Ready to Drop a Dress Size in 28 Days?
Never Go Hungry
Our program offers NO 1200 calorie restrictions
Workout at Home
Follow guided training videos with expert fitness instructors (no equipment needed!)
Feel Supported 24/7
In our private support groups with other mums just like you!
Eat Delicious and Healthy Food
With family-friendly, weekly meal plans & over 6,000 easy recipes developed by nutritionists
No lock-in contracts, cancel anytime.