79kg GONE! These 3 mums reveal how they each started their weight loss journey
From running every week to setting alarms as reminders and even listening to their bodies, these 3 mums have truly transformed!
Shivaugn, Sarah, and Melanie have lost 79kg combined on the 28 Day Weight Loss Challenge and they're are looking great, feeling amazing and loving life!
Read their stories below!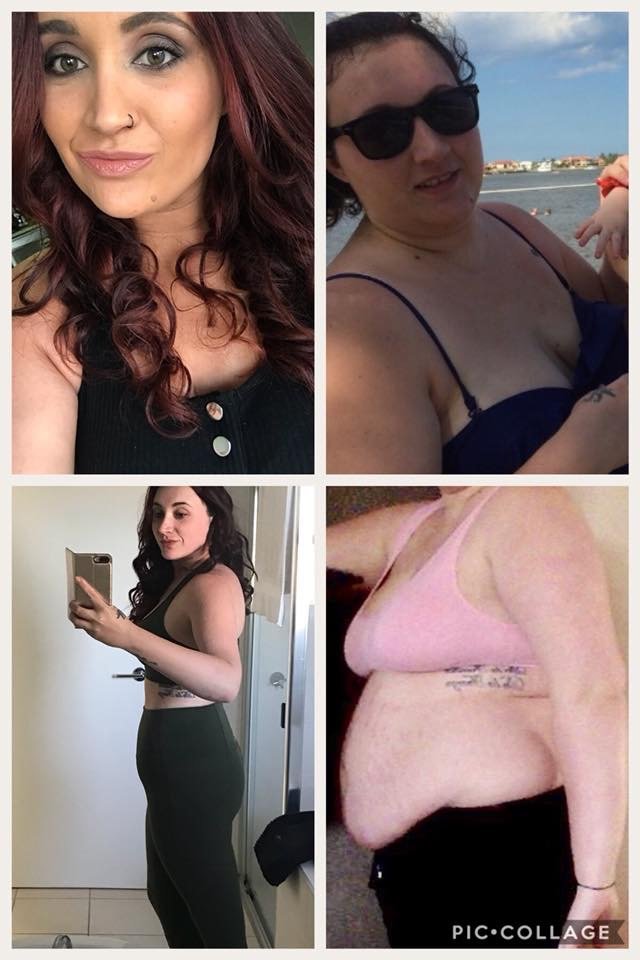 How 3 mums lost 70kg combined!
Shivaugn Barclay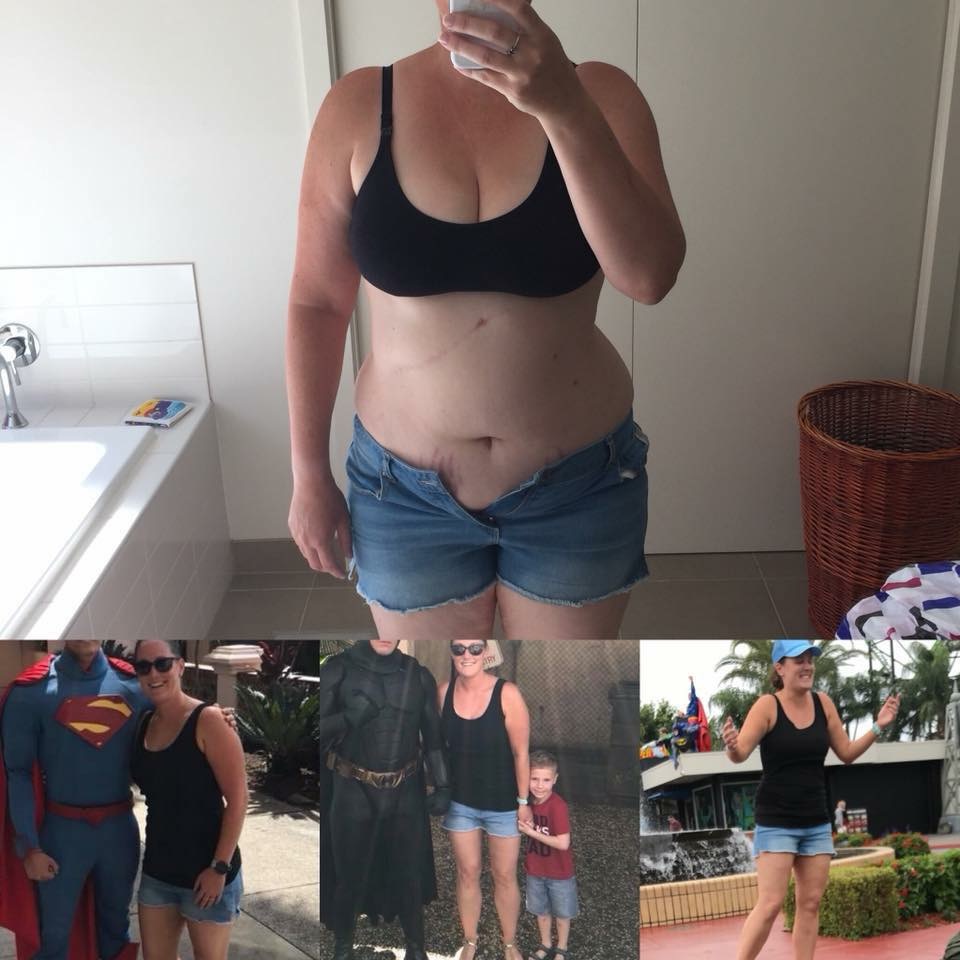 "The top photo was taken in February this year when I couldn't even do these shorts up. The bottom 3 photos were taken today! Not only are they on and very comfortable (almost too big) but I felt amazing in them. Yes the fake tan helps but so does losing 23kg since January using the healthy mummy!!
I started with the smoothies a few times a week and I'm a challenge member. I had my 3rd baby in December so couldn't do much to start off with. Concentrated on my food and portion size and did lots of walking. I started running at park run around end of Feb start of March and did a 5km fun run in April.
I've been running a few times a week since, and have just completed two 10km events with my third coming up. I try to get to a few gym classes a week if I can but if not the 28 Day Weight Loss Challenge exercises are very handy for that.
Lots and lots of water and stick at it. Even if you have a down day it's not the end of the world. Don't throw your whole week out just start again. It's not about how many times you fall down it's about getting back up. I'm feeling great and very happy with how far I've come but really looking forward to reaching my goal," Shivaugn said.
Sarah Jayne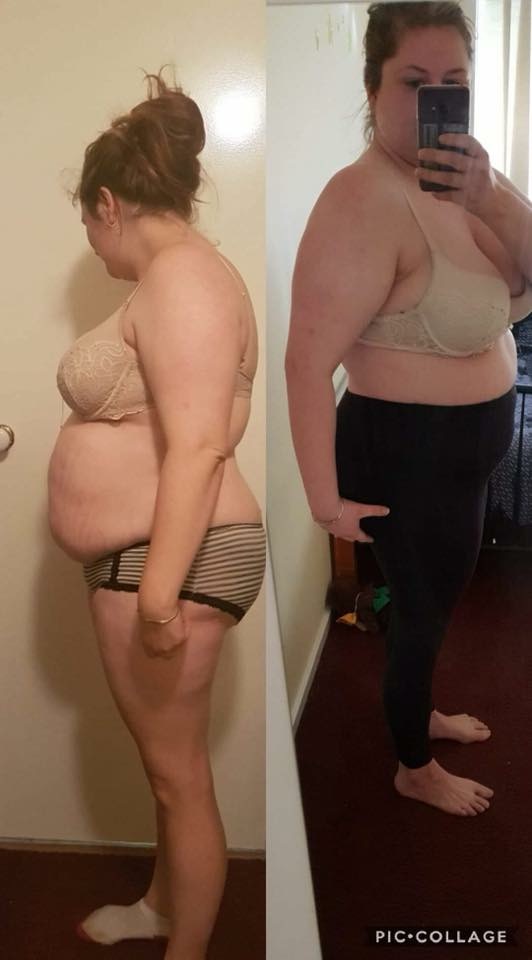 "I have had weight problems since having my gallbladder removed in 2012. And then once I had kids, I couldn't lose the weight. I also suffer with PCOS.
In April, I saw a photo of myself and it hit hard. I decided to ask on a mummy page about weight loss and I was recommended to The Healthy Mummy. May 1st was my first ever 28 Day Weight Loss Challenge and I loved it, so I signed up!
So far, I have gone from:
a size 18/20 pants to a size 16. 
a size 18 top to a 16. 
a 18 DD to a 16 D bra.
95kg > 88kg.
20 cm GONE from my body. 
I have more energy for my kids, it helps with my anxiety and I've even dropped a clothes size. It's not just a weight loss journey, it's a change of lifestyle too. The food and the smoothies are so yum and the support is absolutely amazing!
A few things I do to stay on track:
Keep my 2L bottle of water by me all the time.
I cut my snacks up in smaller portions after I've made them so I trick my mind into thinking I'm having more but really I'm not.
If I'm feeling like I'm getting munchy, I drink some water or I do some squats or go play with the kids to get my mind off it. 
I have alarms set for my food.
If my dinner plan fails, I pull a dinner out of the freezer or if we are out and it has gotten late, I have a salad bowl from subway with grilled chicken and NO sauce. 
When I do house work, I try add some exercises to it like squats when do washing (I actually bought a front loader to help haha). Lunges, I do when I vacuum. Etc. 
If you're thinking of joining, please do. It is amazing and has changed my life completely. Just remember you've got this, you just need to believe in yourself and take the first step to a healthier lifestyle," Sarah said.
Melanie Arnold Stemm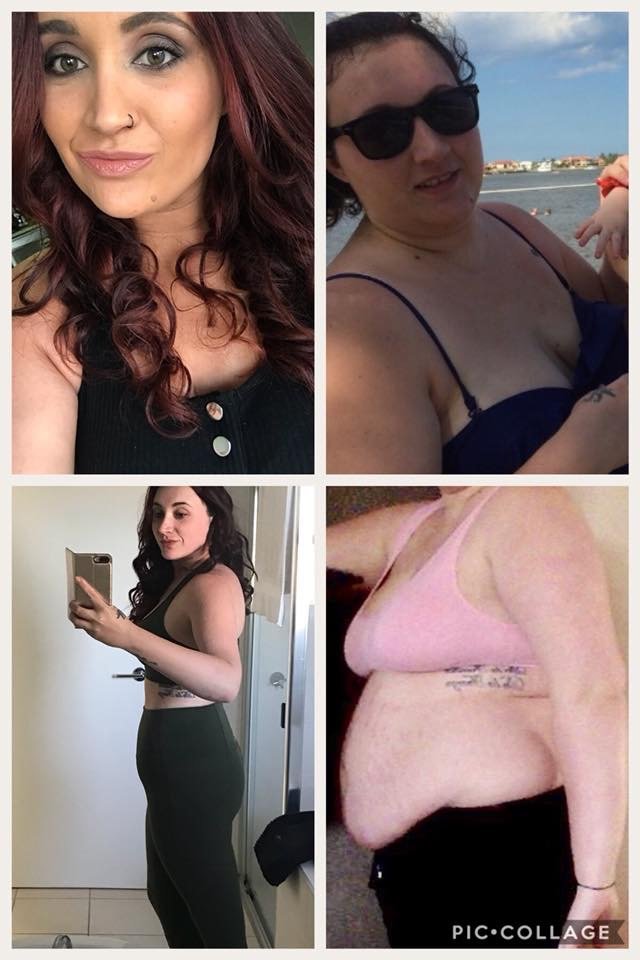 "I'm 49kg down with Healthy Mummy is a pretty great achievement, yeah, but you know what's even better?! To say that I have actually become the 'me' I've always wanted to be.
When I've wanted to give up, or felt like a failure, or spent a 10-month plateau in doubts I'll ever shift another kilo, this is what has helped me keep on my way:
3 Hour Rule – if you are eating something that is making you feel guilty, or if you're having a down mindfulness moment; enjoy the food, accept your mind, look up at the clock and reset

in 3 hours

. NO

tomorrow

, NO

Monday

restarts, ALWAYS TODAY! 
Measure and take the photos! I have spent this whole year, up until 4 weeks ago, losing and gaining the same 3kg, but measurements and photos were proving to me my body was changing.
Learn to listen to your body. It will tell you if it responds or doesn't respond to something well. Like, if you're eating something and you bloat/feel crappy afterwards, that's your body saying "NO <insert name here>! No more damned enchiladas! That's like the 8th time this week! " Melanie said.
Are you inspired yet?
If you are inspired by these mums transformations and want to take charge of your own health and weight – then join our 28 Day Weight Loss Challenge TODAY.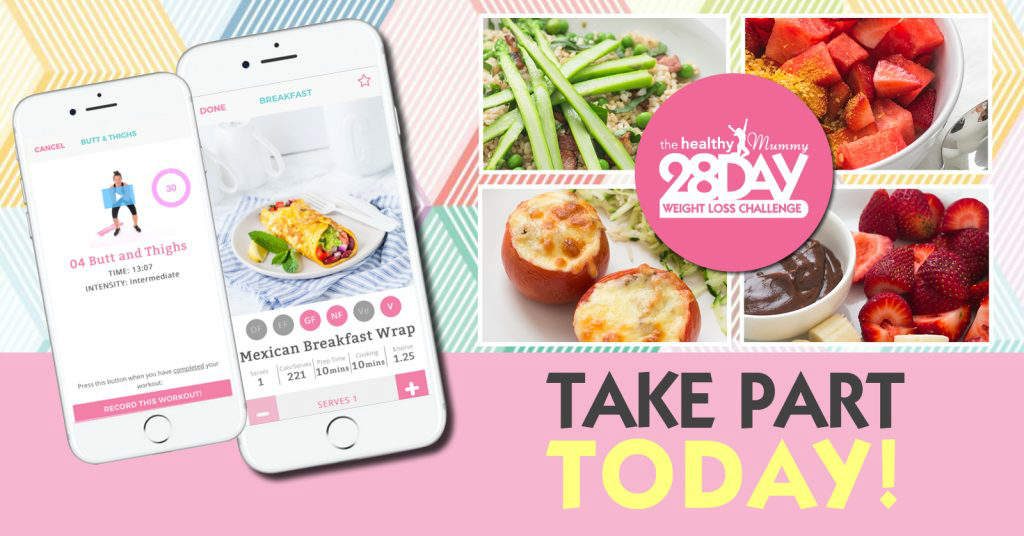 With more than 4,000 delicious (and healthy) recipes, 350 exercises & 24/7 support – the 28 Day Weight Loss Challenge is designed (and proven) to help busy mums like you lose weight!