Diagnosed as anaemic this mum lost 14kg in 6 months
This mum was diagnosed with anaemia. She sought after relief, yet to find anything until she stumbled upon The Healthy Mummy smoothies. She also lost weight
After feeling lethargic all the time, short-tempered, anxious and having absolutely no energy, this mum says she wasn't surprised to find out she was anaemic.
Anaemia is a condition which means you don't have enough healthy red blood cells to carry adequate oxygen to the body's tissues, and this can make you feel tired and weak.
Jennifer was given a series of tablets to treat her anaemia and boost her iron levels, but she wanted to try other alternatives as well…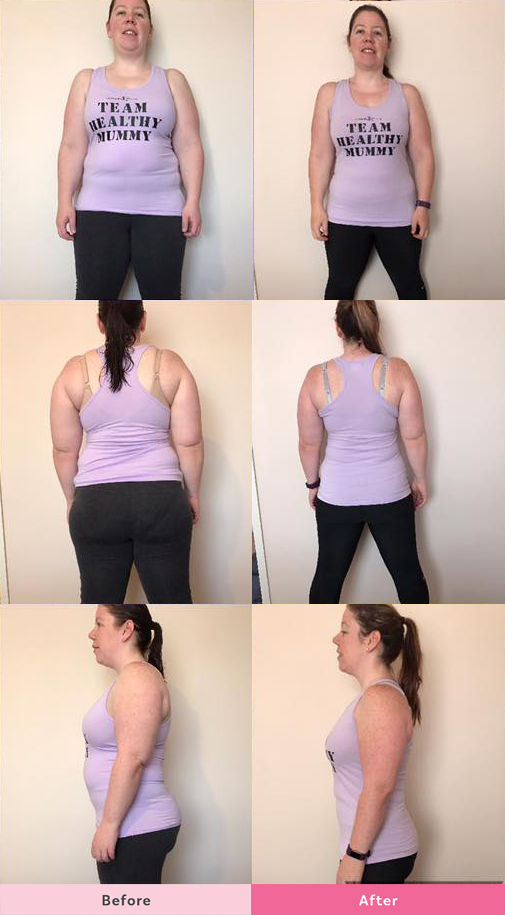 How she found relief
Jennifer found solace in The Healthy Mummy smoothies and the Super Greens – which contain as much iron as 12 cups of spinach!
Try our Healthy Mummy Super Greens to up your iron intake.
Jennifer says, "These products have changed my life and I will continue to use them and I am hoping once my iron levels are replenished, these products will help keep future infusions few and far between."
Adding baby spinach and seeds, which are high in iron, to her smoothies, along with swapping out coffee where possible has helped Jennifer, as coffee can be unhelpful for both those who have anaemia and anxiety.
Six months and 14kg later Jennifer is on a new journey.
After purchasing 3 smoothies tubs (which contain iron, which is great for anemics), working on her water intake, cutting out soft drink and setting herself small goals, Jennifer decided to join the 28 Day Weight Loss Challenge.
New goals
"I'm pretty competitive and set myself daily, weekly and monthly goals."
A routine began to emerge as Jennifer began to find what worked for her which was a smoothie first thing in the morning for breakfast, simple snacks and then salads for lunch. Making basic things from the Challenge recipe hub was a slow process for Jennifer but before she knew it over 70cm were gone!
Try these rich in iron recipes to power through your day.
Jennifer started this journey not knowing where it was going to take her, ashamed to take photos. "Now I'm glad I did as it helps keep me motivated so I can see how far I've come."
Jennifer says she is PROUD of the person she once was because her battles have helped make up the person she NOW IS.
Jennifer is currently waiting for more blood results which she thinks will end in an iron transfusion.
If you're feeling fatigued and stressed, we advise you sp toeak to your GP.
Super Greens are LOADED with iron
The Healthy Mummy Super Greens are LOADED with iron – as much as 12 cups of spinach!
This power-packed powder is all about boosting energy and fuelling your body using real superfoods. It's also breastfeeding friendly! AND it contains 56 times more B12 than a beef steak!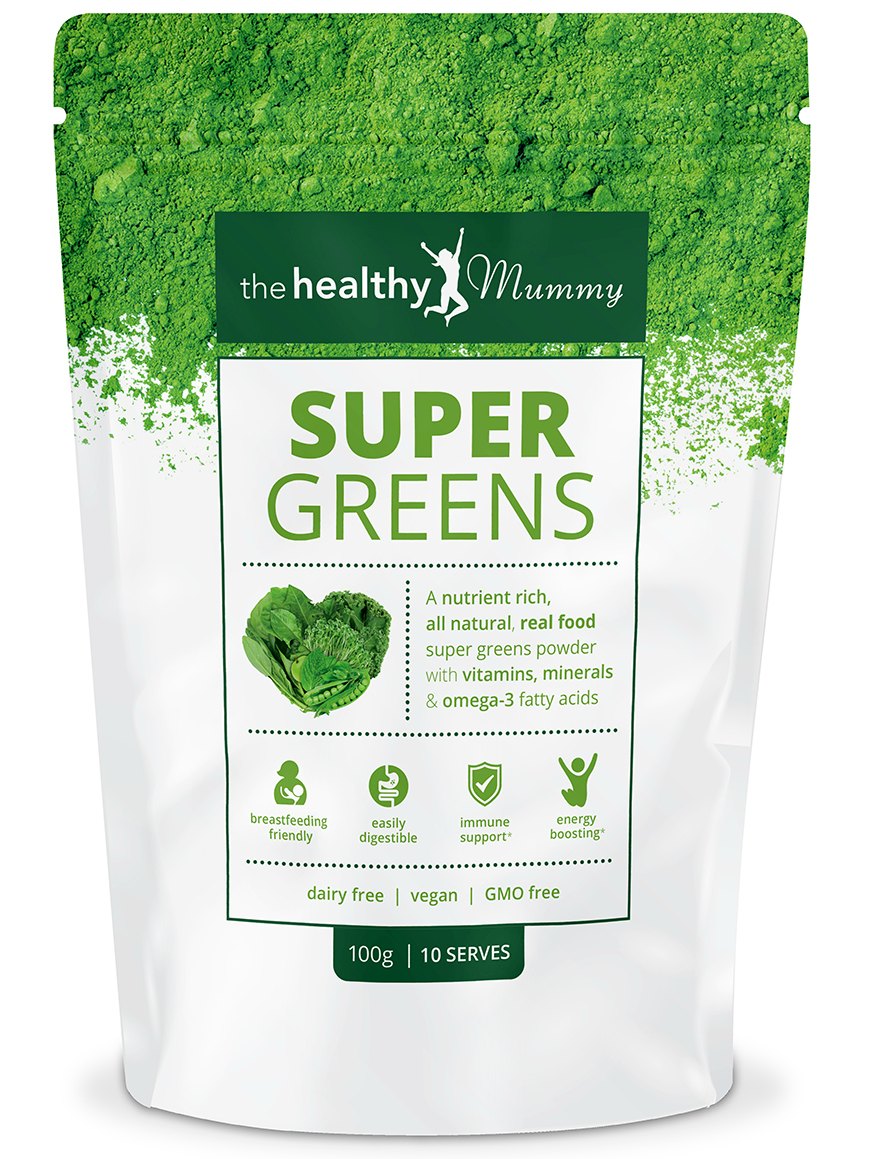 As busy mums we're all about healthy shortcuts. As such we've created a way for you to get a shot of energy-boosting superfoods into your body by barely lifting a finger. You're welcome!
We've managed to pack 37 ingredients from real food sources into our amazing Super Greens. Our ultimate aim is to give busy mums an energy lift. Most of all, breastfeeding mums don't miss out because it's one of a few on the market that's breastfeeding friendly.
A powerful energy boost
When you're conscious of what you're putting into your body, you need to make every mouthful count. This is why this amazing powder punches well above its weight.
A snapshot of how powerful Super Greens is, this product…
has 56 more times the vitamin B12 of a beef steak.
contains the same calcium as three serves of cheese.
contains the iron of 12 cups of spinach.
has the vitamin C equivalent of 1.4kgs* of oranges.
has 11 times more iron than red kidney beans.
contains 50 times more vitamin B12 than an Atlantic salmon.
has 11 times more vitamin C than 100ml of orange juice.
contains as much calcium as one litre of milk.
has the same vitamin C as half a kilo of red capsicums.
has as much B12 as 77 eggs.
contains four times as much calcium as almonds.