This mum shows us why we should be proud of who you are!
This mum loves her body and she ain't afraid to show it off to the world! We love Melanie's story of body confidence and self-love.
Amazing mum Melanie Arnold-Stemm shares some poignant and meaningful words about body confidence, self-love and self-acceptance.
She says, "A few months back I posted a photo with my stripes, all glittered up because I was proud that I carried my child, in a body I was told that could never bear children."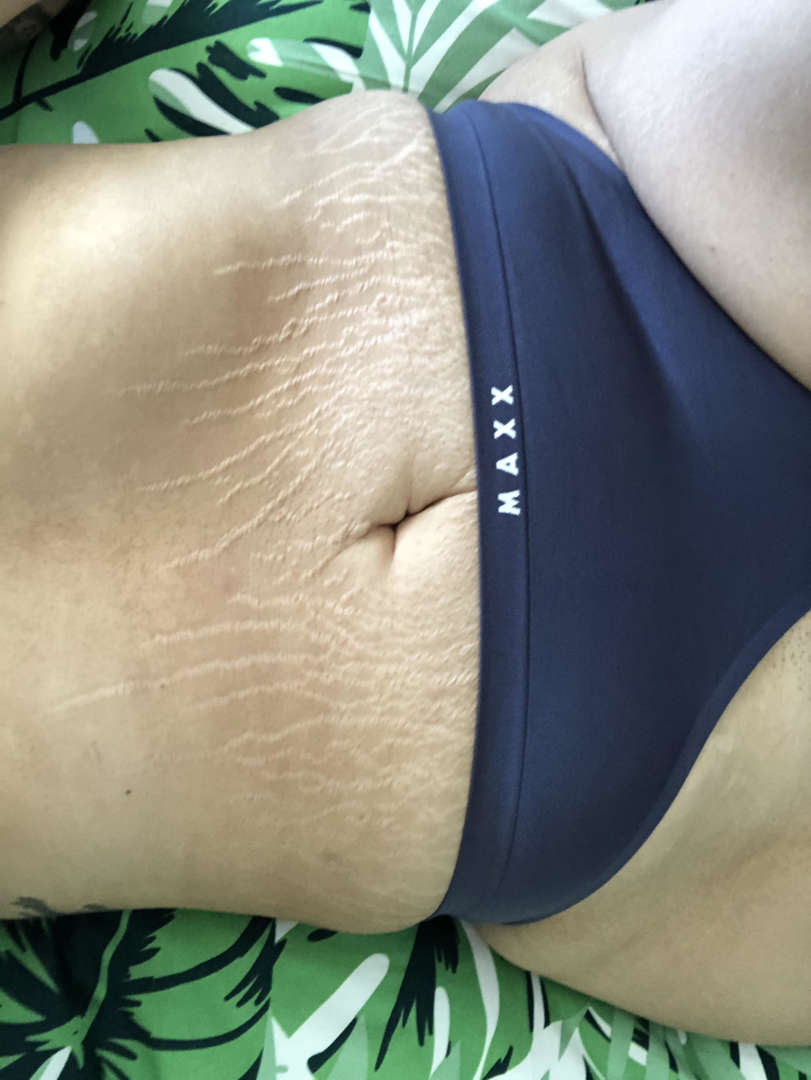 She goes on to say that, "today, I am sharing my stripes, because as time goes on; the more weight I lose, the more prominent they are becoming, and guess what: 
I'm now even more proud because I have the confidence to share my still-plus-sized body with the world, all in the name of showing women of all shapes and sizes that we are ALL beautiful."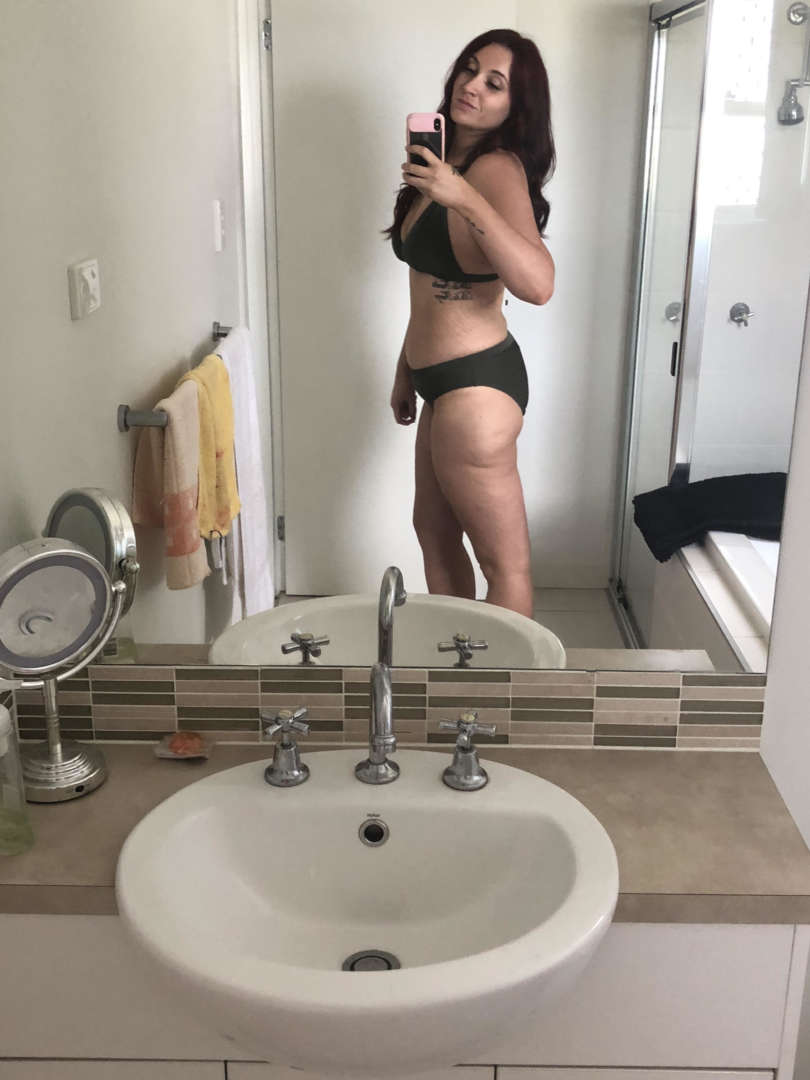 "So many of us are down about their stripes, their overhang, their loose skin, that they are too skinny and not toned, their thigh gap doesn't exist (or it exists too much), that they are too wide, too tall, not pretty enough, too vain, mental health, even our ability to create life; you name it, us women will find an issue with it. 
So how many of us can say they TRULY love ourselves 100%? I am willing to put good money on it that there isn't a lot. I want this to change. I want YOU to love YOU. 
Put yourself first; it's not guilty, it's a necessity."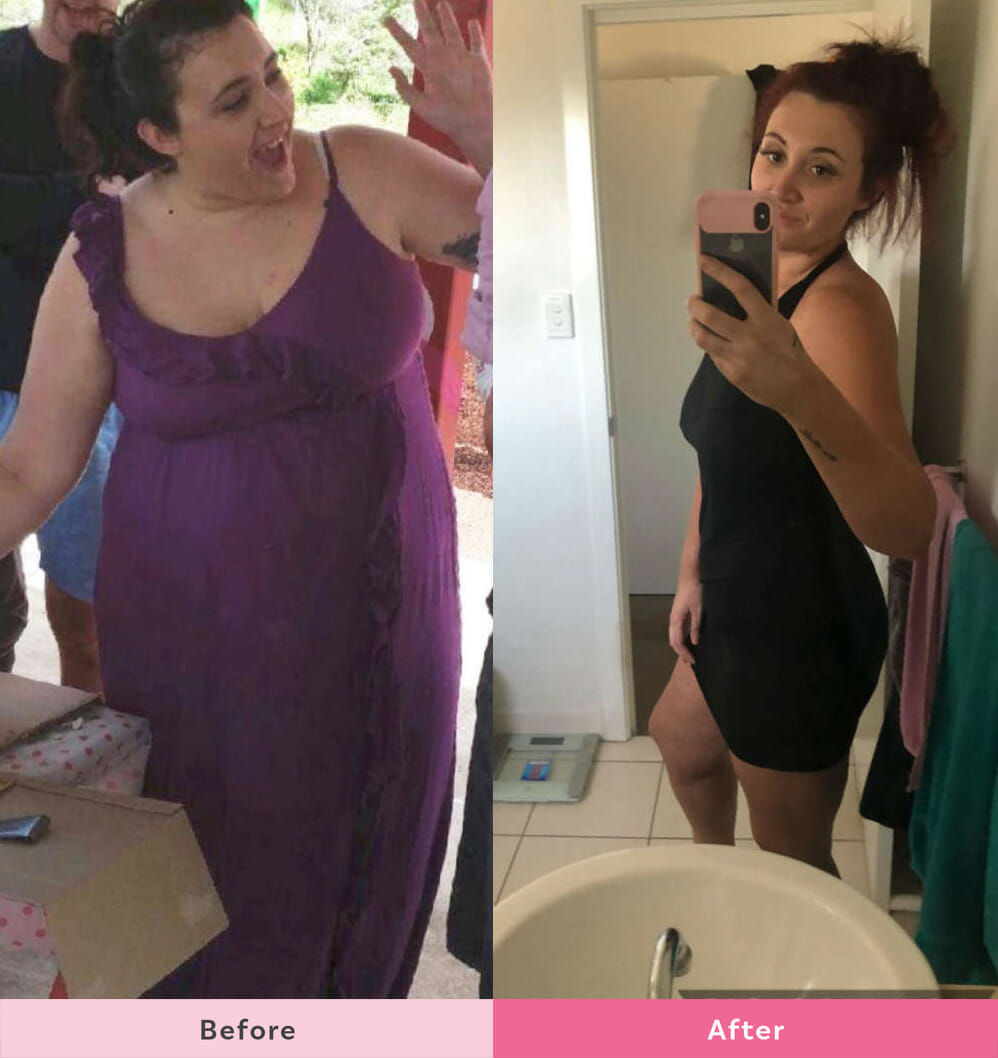 "Tell yourself what you LOVE about you, and then the things you LIKE, and how you can turn those feelings of "yeah, I guess that's alright of me" into "dayummm girl, that's it! Yaaaas!" I can guarantee that this will be the biggest hurdle in your adventure/journey/whatever you call it, but I promise you, it is absolutely the biggest gain you can ever make. 
Let go of the negative, it doesn't serve you." 
Well done! Thank you Melanie for sharing your very inspiring words with us and they are definitely words we should all take to heart!
Are you ready to kick-start your weight loss?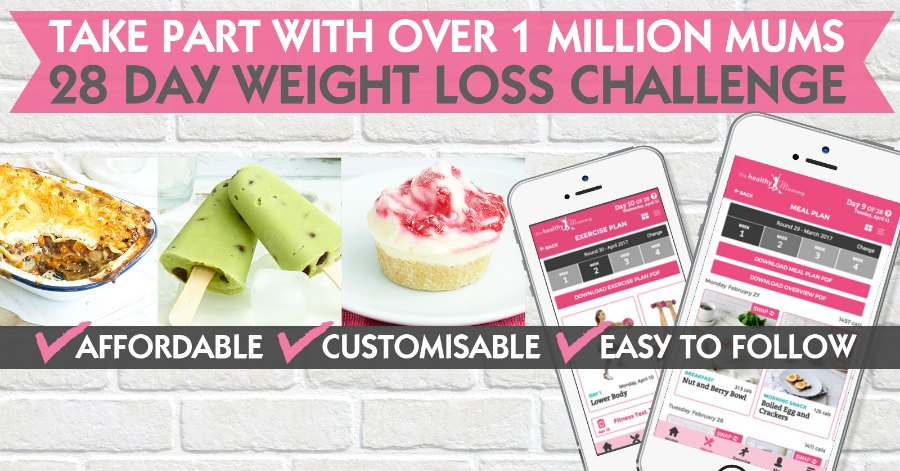 If you are interested in kickstarting your weight loss and want to improve your energy – not to mention – improve your overall health and wellbeing – our 28 Day Weight Loss Challenge is an awesome program to check out. 
Our 28 Day Weight Loss Challenge includes:
28 days of at home exercise routines (no gym needed) – with video instruction
Customisable and breastfeeding friendly meal plans (including a 7 day cleanse)
Time-efficient exercises for busy mums – under 30 mins
Challenge combines Pilates exercises with interval and circuit training (HIIT)
Suitable for basic to advanced fitness levels
Home to thousands of EASY-TO-MAKE recipes!
To learn more about our 28 DAY WEIGHT LOSS CHALLENGE CLICK HERE