Mum loses 22kgs in 11 months and shares her four top tips for BANISHING the BELLY FAT
If you experience bloating, you're not alone! The majority of women will experience this at some stage.
Erin McCrae is one such woman. But thankfully, the mum-of-three has managed to lose 22kgs in 11 months thanks to The Healthy Mummy and also managed to reduce her tummy bloat.
Check out Erin's top four tips for banishing the belly bloat…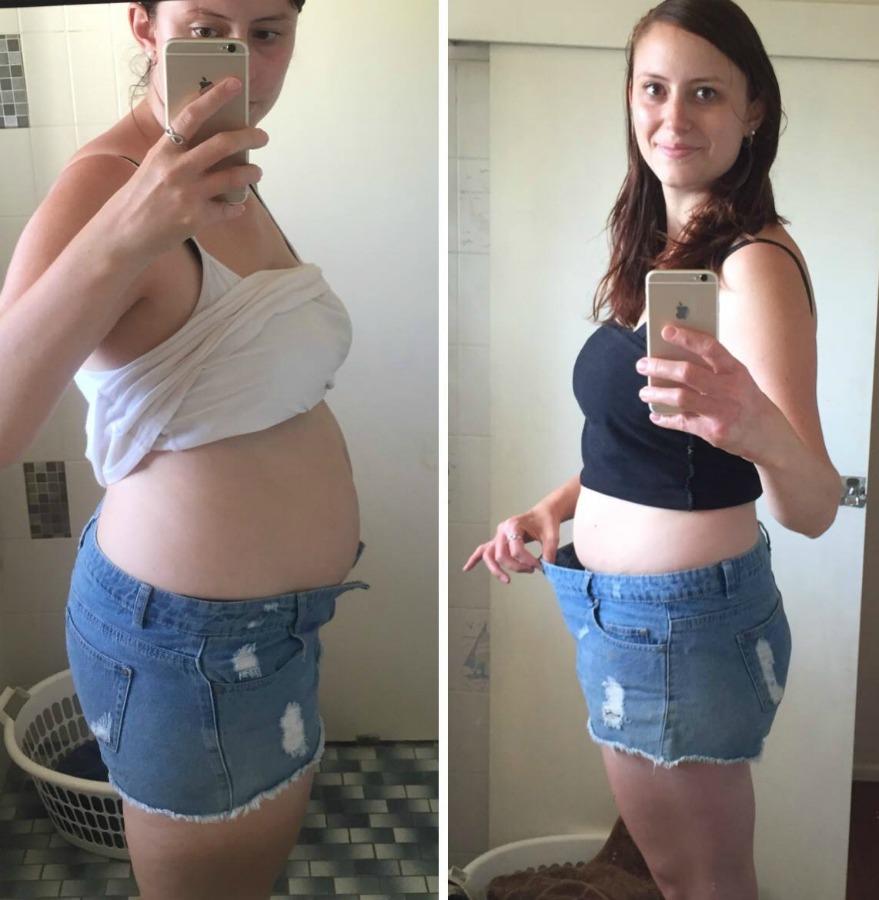 Getting back to pre-baby weight
Erin says that while she was pregnant with her third child last year, she would look at all the transformation pictures in The Healthy Mummy Private Support Facebook Group and hope that once her bub was born she could get a flat tummy.
"I've never lost more than 15kgs of pregnancy weight and that was by very restricted calories and foods – so not a healthy way of doing it," she admits.
"After winning a Healthy Mummy Smoothie tub when my bub was a month old, it gave me the motivation to really start looking into The Healthy Mummy."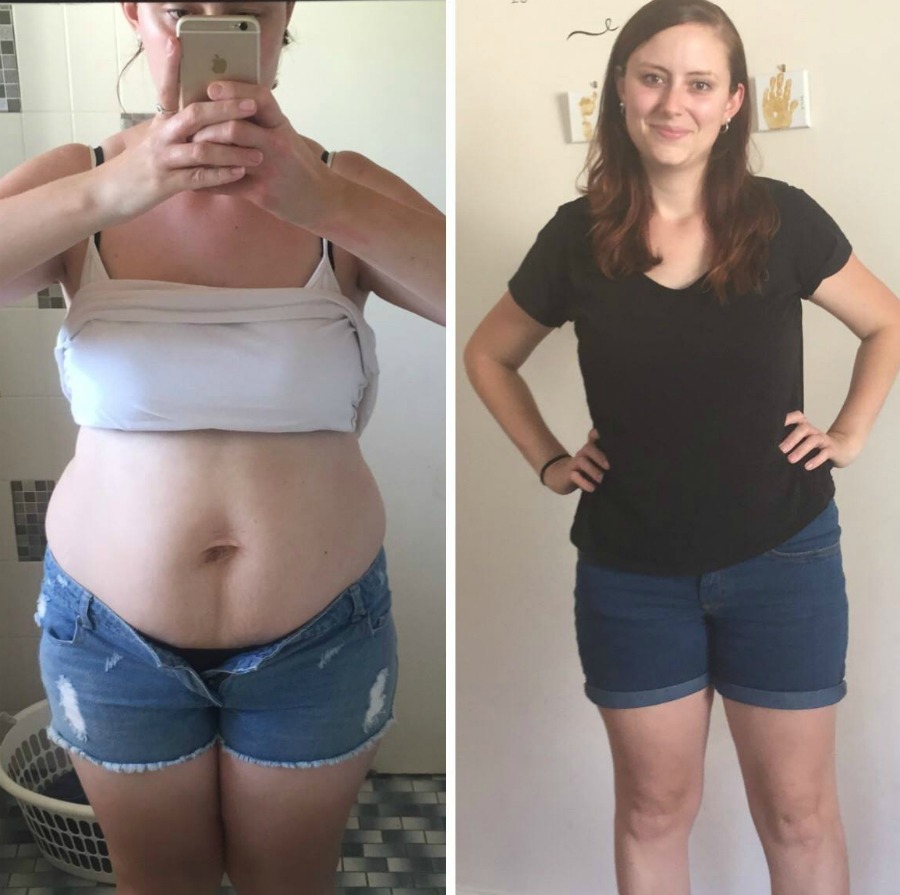 Since then Erin has signed up to eBook membership, purchased The Healthy Mummy Post Pregnancy Exercise DVD and still buys the Smoothies.
"I've lost 22kgs so far and for the first time ever I'm under my pre-pregnancy weight," says Erin. "I've still got another 4kgs to lose but I know I'm well on my way to the healthiest body I've ever had."
Erin has also kindly shared her four top tips for reducing the bloat:
1. Food swaps
Steer clear of white, carby foods that can cause bloating. Swap white bread for wholemeal wraps, potato for sweet potato or roasted cauliflower and white pasta for wholemeal pasta or zoodles (zucchini noodles).
2. Ditch the dairy
Instead of getting calories from dairy which often makes me feel bloated, I try alternatives like coconut milk or yoghurt and almond as well as dairy free dips like hummus.
3. Walking
I walk a lot. I try to reach a minimum of 10,000 steps a day by walking to school while pushing the pram. When I do it, I try to always remember to engage my core and keep my posture right to help tighten and support my abdominal area.
4. Drink lots of water and green tea
They're both incredible for flushing out your system to help reduce bloat and flatten your tummy.
Water can get boring so I chop up cucumber and orange and add mint leaves in to my Healthy Mummy drink bottle so it gets that yummy sweet taste but without adding the calories.
Are you keen to reduce bloating and tone up your tummy? The October 28 Day Weight Loss Challenge is 100% focused on this area.
The Belly Blaster Challenge will help you to lose the bloat, tone up, flatten and tighten the stomach area – all while enjoying amazing and delicious recipes.
Are you ready to become a Healthy Mummy?
If you are want to beat the bloat, not to mention help improve your overall health and wellbeing, our 28 Day Weight Loss Challenge is an awesome program to check out. 
Our 28 Day Weight Loss Challenge includes:
28 days of at home exercise routines (no gym needed) – with video instruction
Customisable and breastfeeding friendly meal plans
Time-efficient exercises for busy mums – under 30 mins
Challenge combines Pilates exercises with interval and circuit training (HIIT)
Suitable for basic to advanced fitness levels
Home to thousands of EASY-TO-MAKE recipes!
To learn more about our 28 DAY WEIGHT LOSS CHALLENGE CLICK HERE.