The Benefits Of A Coffee Scrub
When you regularly exfoliate your skin with an exfoliating scrub, it becomes healthier in appearance and function. After
After dead skin has been exfoliated, your body's largest organ works more efficiently to expel toxins and take in nourishment.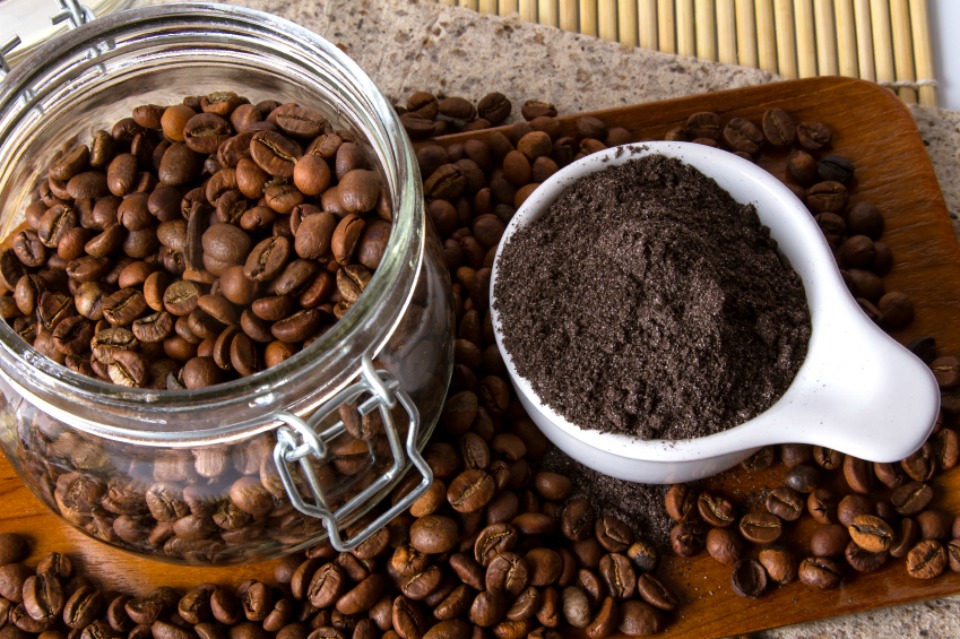 Skin has improved circulation, becomes more uniform in appearance, is softer to touch and has a radiant glow.
It can help reduce the signs of stretch marks, which is especially helpful after having children.
Using an exfoliating scrub rich in coffee, coconut oil and raw sugar has many health benefits to your skin such as:
The caffeine found in coffee scrubs typically increases blood flow, and may reduce the appearance of cellulite and give your skin a more even tone
Coconut oil is a great skin softener and helps you do away with dry and hard skin conditions
Coconut oil can delay the appearance of wrinkles and sagging of skin which normally accompany aging and it keeps the skin's connective tissues strong, which prevents sagging and wrinkles
Coconut oil also helps in preventing premature aging and degenerative diseases due to its well-known antioxidant properties
Sugar contains glycolic acid, an alpha-hydroxy acid that is crucial for maintaining healthy skin. The natural glycolic acid in sugar not only helps condition and moisturise skin, but protects it from harsh toxins
We love Lauren Kolstad's recipe for coffee scrub as she re-uses her old coffee pods so there is minimal cost and wastage – perfect when you are on a budget!
Ingredients
5-6 used coffee pods (can use the equivalent in ground coffee or instant)
1/2 cup raw sugar
1/2 cup coconut oil
Method
Open the coffee pods and scrape the grounds out
Melt the coconut oil slightly to a semi solid consistency
Mix the coffee grounds and raw sugar together and then add coconut oil bit by bit to get the consistency – It should be combined but slightly crumbly
**The mixture should firm up once the coconut oil cools
Pour into an airtight container
To use
It gets messy so use in the shower or put an old towel down!
Wet your skin and then turn off the shower or jump out of the bath
Starting at your feet, apply the scrub and rub into the skin in circles, spend more time on stretch marks or cellulite areas. Use a pressure that feels firm but not too hard as you don't want to irritate the skin
Once its been applied all over, let it dry on your skin for 5-10mins to absorb
Rinse off in the shower – If you have oily skin you might want to wash using your usual soap/body wash, otherwise if you just rinse it off you will be left with a bit of coconut oil residue that will not do your skin any harm
Experts say that you should only exfoliate your skin up to 3 times a week
Some Tips
If you're breastfeeding make sure not to apply too closely to your breasts as bubs may not like the smell
You can apply to your face – but be careful not to go too close to the delicate areas around your eyes
If you're breastfeeding or pregnant limit the time you let the scrub absorb for – a max of 5 mins
It can get slippery in the shower – so please be careful Put the plug in (if you have a shower which can fit a plug) and let a few CM's of water fill the bottom – the oil floats on top of the water, helping to reduce the slippery factor