These 8 mums share their tips to help you transform your booty and stay on track
These 8 mums are all ready to be booty busting with The Healthy Mummys 28 Day Weight Loss Challenge and share their top tips to get started, stay motivated and bust that booty.
These mums are ready for booty busting this month with the 28 Day Weight Loss Challenge and want to help you do the same with some tips and tricks!
We have asked eight mums their tips to tone your booty, stay on track and some of their favourite Healthy Mummy things to help motivate you to get your body and booty in shape.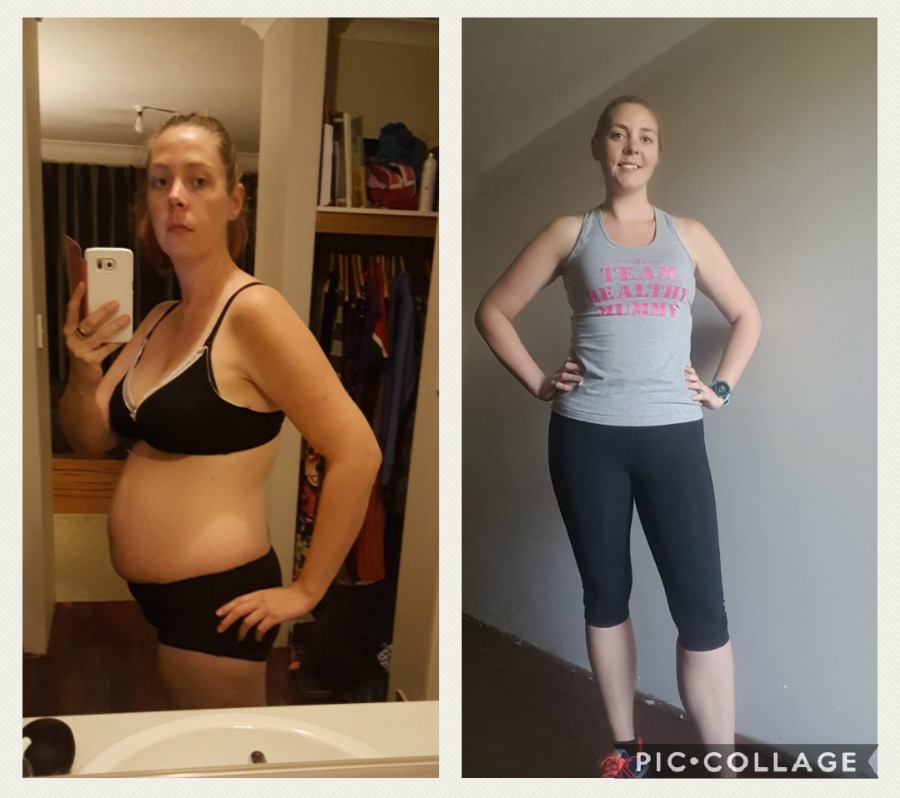 Andrea Dixon – "I am not a quitter and I am not giving up"
"I am a Mum of five my youngest is 3 and 1/2 months old. My Healthy Mummy Journey started back in September 2014 a few weeks after the birth of my third. I have followed the 28 Day Challenges and used the smoothies since.
In my first 12 months following the Challenges, I lost 30 kg (93 -63kg). I was no longer depressed I was running and at the gym and felt amazing. I have since had another two babies and although I was still eating a lot of Healthy Mummy meals, the pregnancy, medication and allowing old habits back in has seen me gain all that I lost back and a little extra for good measure. I feel absolutely terrible but I am finding my way again.
I am back 100% committed, I have banned chocolate, cool drink and take away. I am following the Challenges 100% and am back using the smoothies which are a lifesaver as a one-handed meal while I am breastfeeding. I have learnt a lot about myself recently and one of the biggest things is that I am not a quitter and I am not giving up. The Healthy Mummy works, my family love it and so do I. Watch this space because this Mum of 5 is going to have mind-blowing results again."

Andrea's goals for the next three months are:
To give away 10kg (any more is a mega bonus)
Get back into the Gym (I joined a new gym this week so the first step is complete)
Allow myself some time out every day even if it is just for 5 minutes (I need to be working and full strength not only physically but mentally to support myself and my family).
How Andrea is going to booty busting this month:
Dropping those squats wherever
Following the 28 Day Challenge and ensuring my water intake is on point
For every piece of washing, I hang or fold it's a Squat (with 7 of us in our house that's a lot)
Move! Move! Move!
Most of all, I will be doing the Booty exercises from the 28 Day Weight Loss Challenge every day
Top five tips on how to get started:
Take time out to make your meal plan suitable for you and your family
If you are feeling overwhelmed don't be afraid to just focus on two meals, to begin with for example breakfasts and dinner and then work your way up.
Remember why you are doing this.
Get that water intake up.
Always have a healthy snack in your bag in case you get caught out (The Healthy Mummy power bars are perfect for this). So you can avoid going down the path of junk food.
Some of Andrea's Healthy Mummy favourites.
What's your favourite challenge meal: "One pot spaghetti for the ease of it when I am time poor, exhausted or the budget is low."
What's your favourite challenge exercise: "I adore crunches, I may be a bit crazy about this one but I try and do them every time I go into my room."
What's your favourite smoothie: "I love the choc Mint smoothie I love to keep it super simple with milk and smoothie mix but also love to add some Avocado and fresh mint for an extra zing."
What's your favourite challenge app feature: "The recipe Hub is my favourite feature, this allows me to have soooo many recipes in my hand for those times where what I had planned on my meal plan are just not floating my boat, I can quickly and easily find a different healthy meal."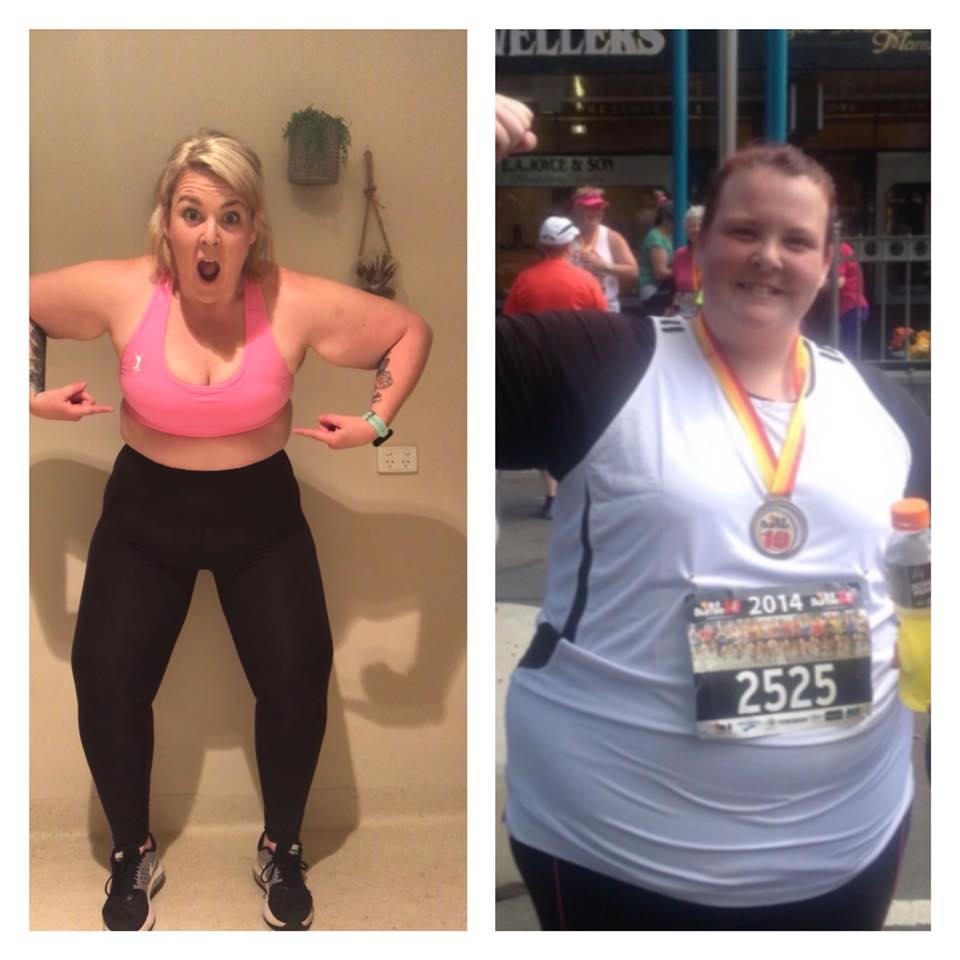 Amy Atkinson  – "This is a lifestyle change and not a fad diet"
"This is MY month – my booty is calling me!!
I've gone from 162.4kg – 107.2kg. Since finding The Healthy Mummy I am a completely new person. I am fit, healthy and strong. I love my body and have confidence.
I have massive goals and plans for the next three months I am aiming for my double-digit goal along with training for my first women's triathlon.
My booty and thighs is an area where I still hold a lot of body fat and loose skin so I'm extremely excited for this month and to see some amazing results at the end.
This month I will be completing the Butt & Thigh 28 Day Tone Up Challenge along with completing the daily circuit exercises from the challenge hub. I will also be adding some sneaky squats into my daily routines.
Squats when I'm hanging washing on the line, 10 squats every time I go to the toilet etc.
I will be keeping my resistance bands on my kitchen bench so I also remember to use them while I'm doing my booty exercises.
I have alarms set on my phone to go off every hour as a reminder to drink water as my days are quite busy as a single mum so I quite often remember to keep my water intake up. I'm finding the alarms are a great help.
On days when I feel like giving up, I remind myself of how far I have come. I have an album on my phone of all my transformation photos on my phone for me to look back on. I still have days where I am tough on myself and that's ok. I do have days where I think I can't get this last 30kg off. But at the end of the day, this is a lifestyle change and not a fad diet. Living a healthy life is something that comes naturally for me now."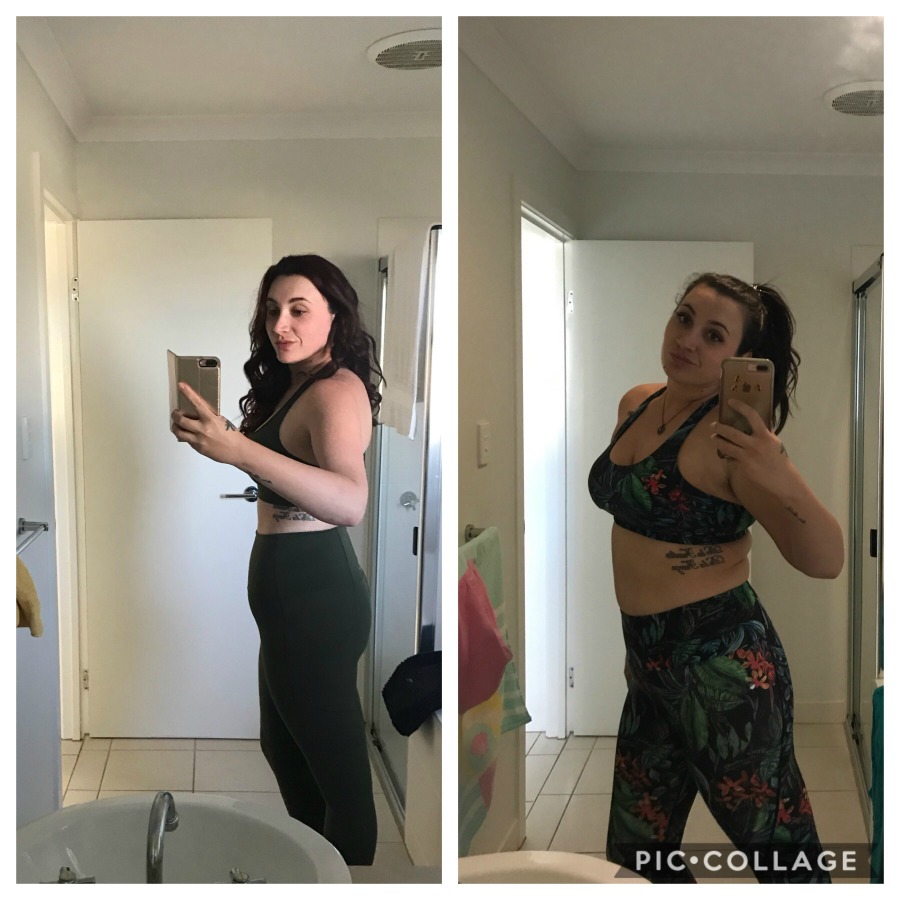 Melanie Hyland – "Go back to basics"
"November 28, 2015 – An ad flashed across my computer screen, 'Lose Baby Weight this December!' – it was like a sign! I had left my husband only the day before, after learning to appreciate my worth, and finally, the grey glasses had lifted. And when I looked in the mirror, I saw what I had become through stress, not giving myself attention, and putting everything else first. I was a newly-single mum to an 18-month-old daughter, who clocked the scales at 135kg. I'd already lost 8kg by myself slowly over the course of the nine months prior, but knew immediately that this was like a neon sign, telling me that my time was now!
I looked up the website, only to see that I couldn't afford it straight away. But that didn't deter me, I WOULD save the money, so I used the recipes freely available on The Healthy Mummy website, and quit soft drink cold turkey. That first year I lost around 19kg within five months, and then my first plateau set in, and the scales didn't move much until again, another sign jumped out at me – SALE! – and just like that, I became a 28 Day Weight Loss Challenge member in December 2016, and have not looked back.
I've now lost 49kg with The Healthy Mummy (56kg in total), and this month, I WILL smash the total 50kg lost with Healthy Mummy goal! I am going back to basics, eating clean, keeping my water by my side, watching my intakes of sugar and processed carbs (because I know my body isn't the biggest fan), and I will be keeping my body active every day! I love that with the 28 Day Challenge app, I can keep everything in check, by doing my favourite boxing and core exercises, and still eat all my favourite foods! Mexican, Greek, Thai – come at me!!"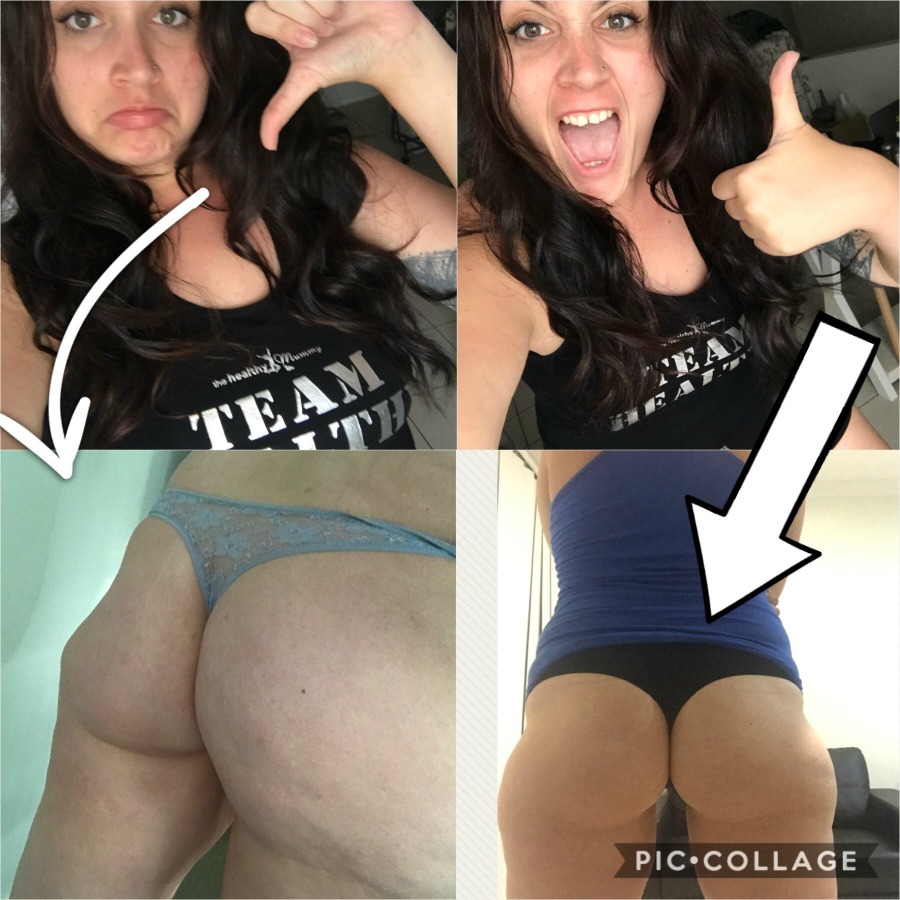 Melanie's 3-month goals:
Goal weight by Christmas Day (79kg)
Tone and Strength improvement (definition)
Be allowed to parasail! (Currently over their weight limit)
Biggest tips for booty busting this month
Kitchen Kettlebell!: I keep a 5kg kettlebell in the kitchen, and squat or do arm weights whilst I'm waiting for the kettle to boil, waiting for dinner to cook, or the sink to fill. Doing these little bits each day add up, plus it's never out of arms reach.
Shower Time: Use this time to set your daily goals in the morning, and reflection at night – think of it as five minutes of daily self-care!
3-hour rule: If you slip up with food, or have a down moment, enjoy or understand it, look up at the clock, and reset in three hours. No tomorrow, no Monday, always today!
Break your exercise up: Put it into blocks that are manageable each day
Keep it easy and don't overthink it: Make an extra serve of dinner and have it for lunch the next day; keep breakfast easy, and make sure your water bottles are filled!
Melanie's tips for not giving up
Weekly photos, measurements all logged in The Healthy Mummy app
If the scales or measurements aren't moving, try something a little different, whether it's a different exercise or changing up a food you eat lots of
Try and remember how you first envisioned yourself when committing to a new lifestyle. Was it a stronger you, a happier you, yourself in a healthy weight range (either up or down the scale), and strive for that.
Go back to basics. If it seems like it is too hard, go back to step one, and keep it simple.
Remember how far you've come, your new habits, the small/medium/large changes. All of it counts!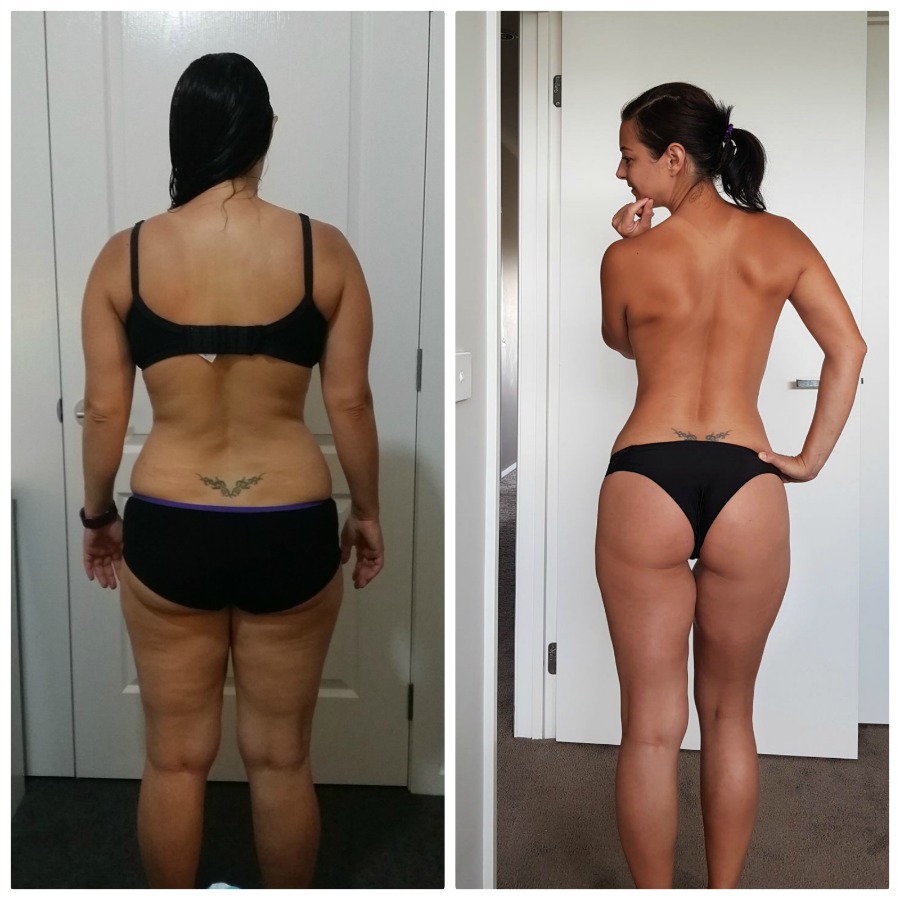 Julia Meadows – "Be nice to yourself"
"Hi, I'm Julia, I'm 34 years old and live in Melbourne. I'm a mum to two little girls ages 3 and 5.
I've been following the 28 Day Challenges for the past two years and have lost 12kg's so far.
In March 20016, my husband and I separated after five years of marriage. I still had lots of baby weight to lose from my last pregnancy but continued to gain more weight as the months went on. I suffered from depression and instead of putting my anger and disappointment into exercise I started comfort eating and had many lazy days on the couch.
On the 15th of August, was Mia's 4th birthday and that was the day where I started to make myself accountable for my own actions again. I've decided I want to be a healthy role model for my kids but most important of all I want to be happy again and finally feel confident in my own skin.
Starting out on your journey to becoming a healthier and happier version of yourself can be quite overwhelming."
Things I've found to help me at the start are
Setting myself daily mini goals. That way I avoid getting overwhelmed. I take one day at a time.
Be nice to yourself. You will have many ups and downs on your journey. We all do but you just have to keep going.
Meal prep!
Food preparation and planning in advance is key to making sure you stay on track. Take an hour or two on your weekend and customise your meal plans.
Following the 28 Day Challenges will give you a great understanding of what exactly is in your food.
Freezing snacks and meals is very convenient and saves a lot of time. Having healthy meals on hand is a big help to avoid reaching for quick, unhealthy foods when the big hunger strikes."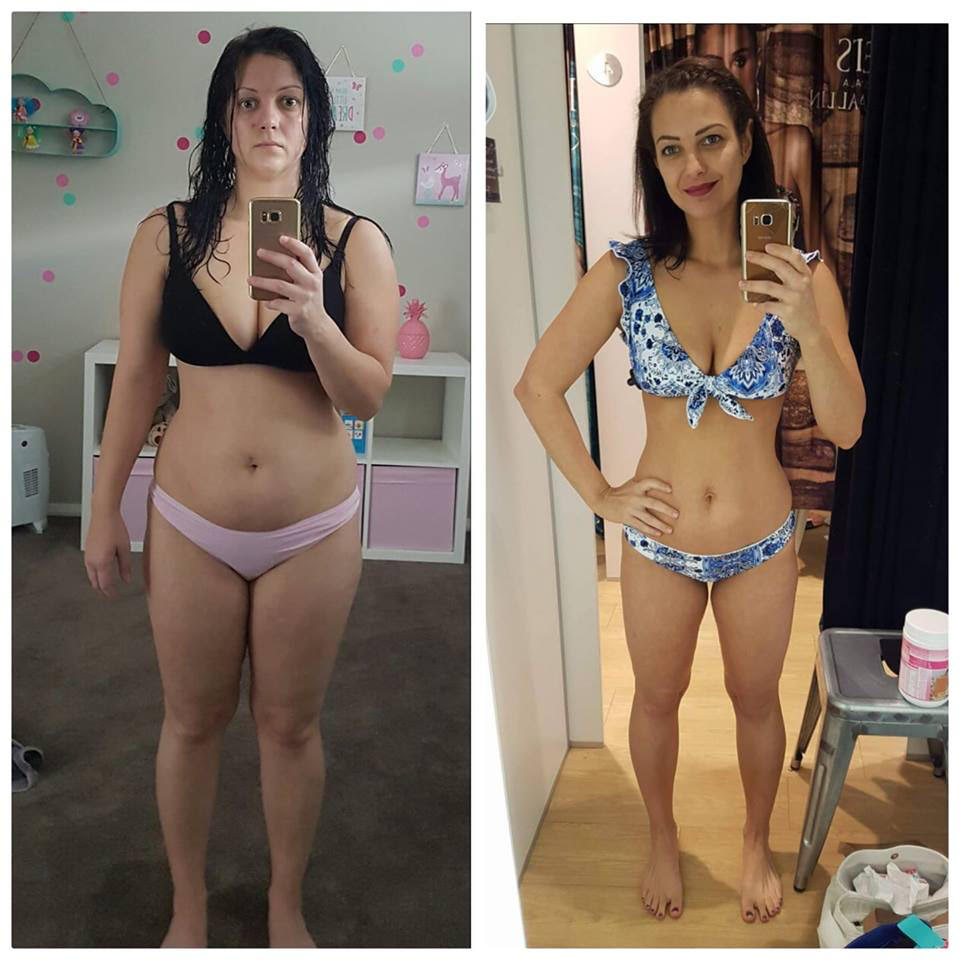 Julia's goal for the month
My goal now is to tone up a bit more and maintain my weight loss.
3 things I've found that have helped me to stay on track
Remember why you started in the first place: I've got a motivating board hanging up in my kitchen. That way I have a daily reminder of why I started and how far I've already come.
Get moving: Exercise will not only help you lose weight but it is also fantastic to improve your overall health and fitness. The 28 Day Weight Loss Challenges will give you daily, easy to do exercise ideas and you can do them in the comfort of your own home.
Support: Having the right support will keep you committed and motivated. The Healthy Mummy has multiple Facebook pages with over a million supportive and inspiring members.
Also get your partner or friend to join you. We are more likely to stay on track when sharing our journey with someone else and who doesn't love a workout buddy?"
Some of Julia's favourite Healthy Mummy things
Favourite Healthy Mummy meal and smoothie: "I absolutely love bliss balls. My favourite healthy mummy meal is definitely the devilled sausages. It's delicious and a big hit at my house. To pick a favourite smoothie flavour is really hard as they are all so delicious but if I had to pick one I would say banana."
Favourite challenge exercise: "Is Dancefit. It's so much fun and you get fit. Also, my kids love to join in."
Favourite app feature: "But my favourite feature is definitely having the option to change my meal plans to gluten-free. My 5-year-old has been diagnosed with celiac last year and it has helped me immensely to change her over to a gluten-free diet. I don't have to worry so much about finding gluten-free meals because the app will tell me."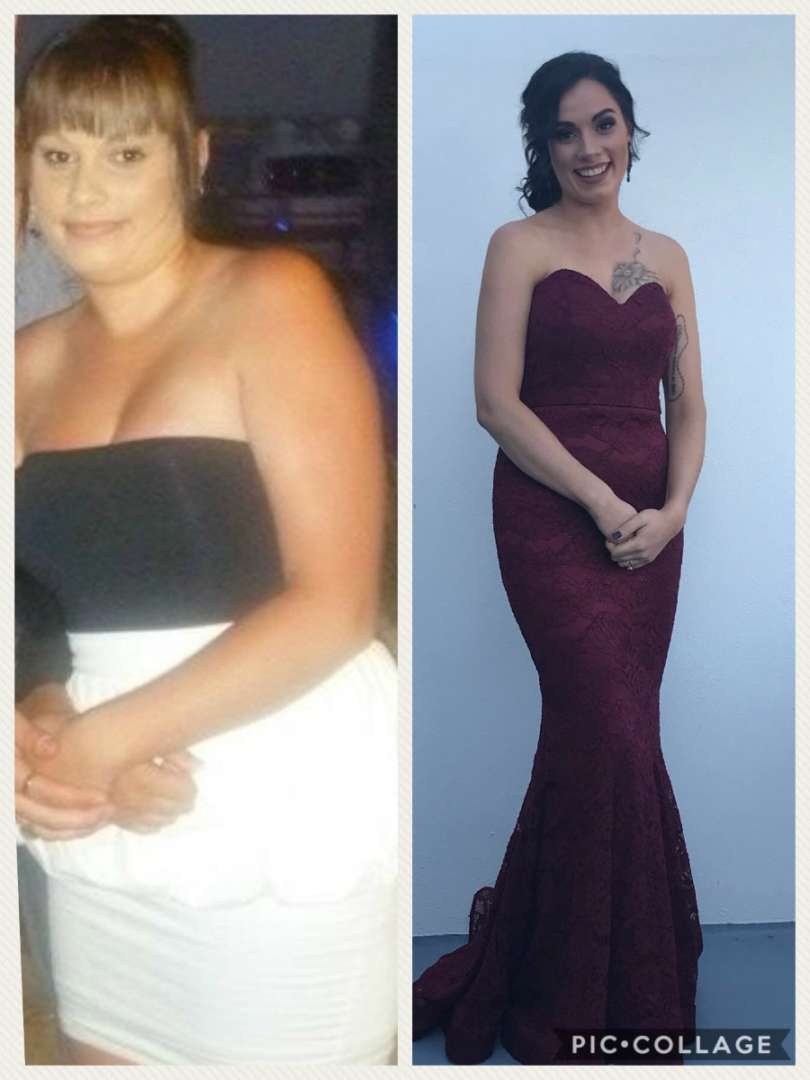 Eloise Vines – "Reassess – Refocus – Remember"
"I've been using The Healthy Mummy Challenges and products for four years now, but only was it in 2017 when I completely knuckle down I did lose 18kg. My husband is in the Navy and I moved back home without him as he was always deploying etc and I was able to implement a routine, menu, exercise all because of the challenges and the smoothies were incorporated for breakfast as I was a breakfast skipper!"
Eloise's goals for the next 3 months
"To follow the menu plan I set for myself along with a meat-free day!
I've just begun training with a fitness model and plan to go down the road of competing so focusing on my protein intake.
Drop my body fat percentage."
How Eloise plans to be booty busting this month!
"Squats, making sure I'm really squeezing on the lift up and whenever I can squat I will.
Water intake 2-4L and of course making sure my food is on point!
Doing lots of glute exercises at the gym haha."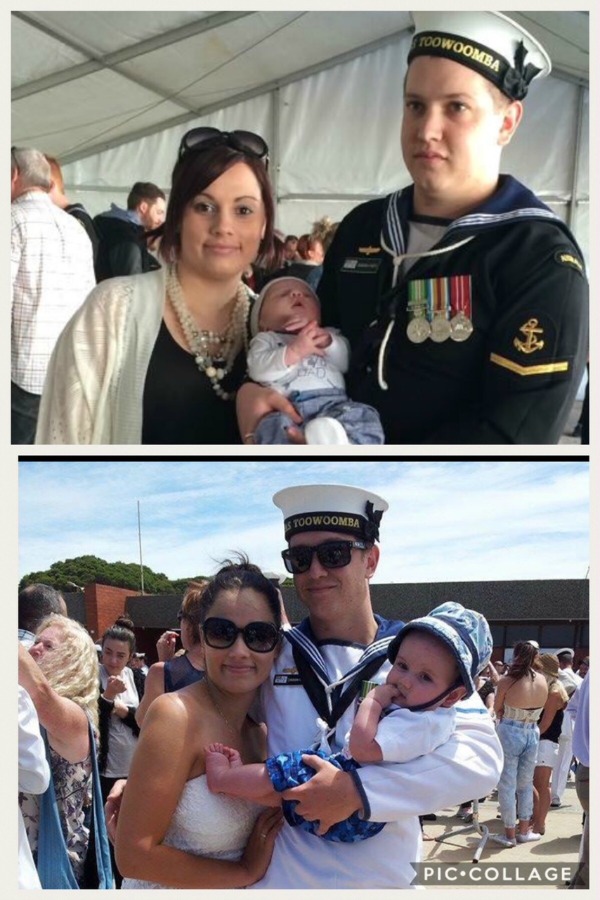 Eloise's 5 tips to stay motivated
Refocus, ask yourself why you started?
Tell yourself you have the strength to go on!
Reassess your goals!
Remember all the amazing food you liked while on it.
Remember how you feel after exercising!
Some of Eloise's favourite Healthy Mummy things
Favourite challenge meal: Stovetop lasagne
Favourite challenge exercise: Core exercises
Favourite smoothie: Paddle pop smoothie (with salted caramel)
Favourite challenge app feature: Customising your menu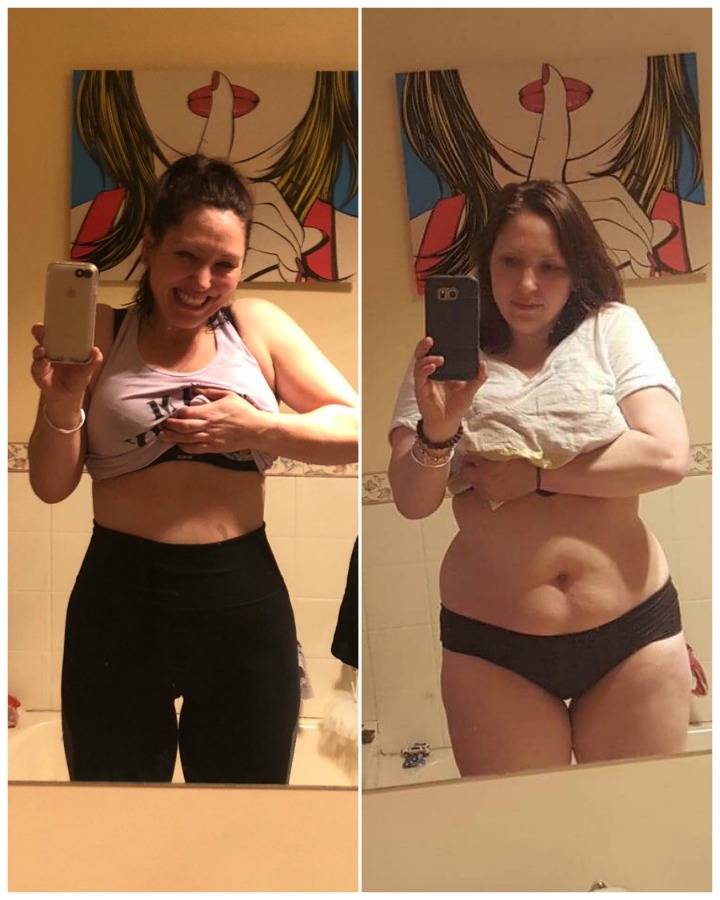 Samantha Stevenson – "Have a support system around you"
"This is my second time around on my weight loss journey with The Healthy Mummy after having a baby and I'm so stoked at just how much my body has changed.
I know lost just under 30kg in total following the 28 Day Challenges and I have embraced this lifestyle and so has my family.
I'm fitter, healthier and happier than I've been in a long time and it certainly shows."
Samantha's goals for the next 3 months
"Add more weights and resistance band training to my workouts.
Calorie count.
No mindless nighttime snacking.
Fit comfortably into my goal jeans.
Wear shorts and a singlet with 100% confidence."
5 tips on how Samantha is going to get that booty this month:
Include more weight training into my workouts to help build muscle.
Include more resistance band work into my daily exercises.
Clean eating and make sure I'm eating enough calories.
Taking the stairs whenever possible.
Aim to drink 3 litres of water each day.
5 tips to stay on track when you feel like giving up:
Have a support system around you. On those days when you feel like you can't, it's too tough or you have that doubt your ability to stay strong and say 'no thank you' to that extra row piece of cake, remember to talk it through and listen to the advice you give someone else if they were going through the same thing. The 28 Day Support Group has been instrumental in helping me on those tough days.
Write up a plan. Meal plans and exercise plans have helped me to stay focused and on track. Put them on the fridge, keep it as the screensaver on your phone. Put them in a visible place that will work for you.
Take a deep breath. Believe in yourself. You 100% can do this.
Make small and achievable goals.
Think about how far you've come and celebrate your victories. You may think they are only a little bit each one adds up to big things.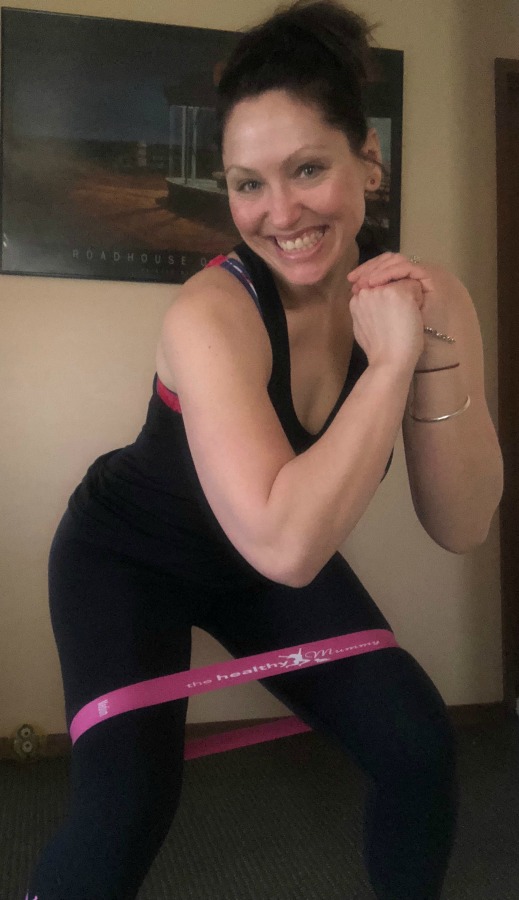 Some of Samantha's favourite Healthy Mummy things
Favourite challenge meal: Beef Chow Mein
Favourite challenge exercise: Boxing
Favourite smoothie: Choc-Cherry smoothie mix with peanut butter, oats, half a frozen banana, ice and almond milk.
Favourite challenge app feature: The search feature. It makes using up what I have in my fridge/freezer/pantry so much easier and makes for less wastage and smaller weekly shopping bills.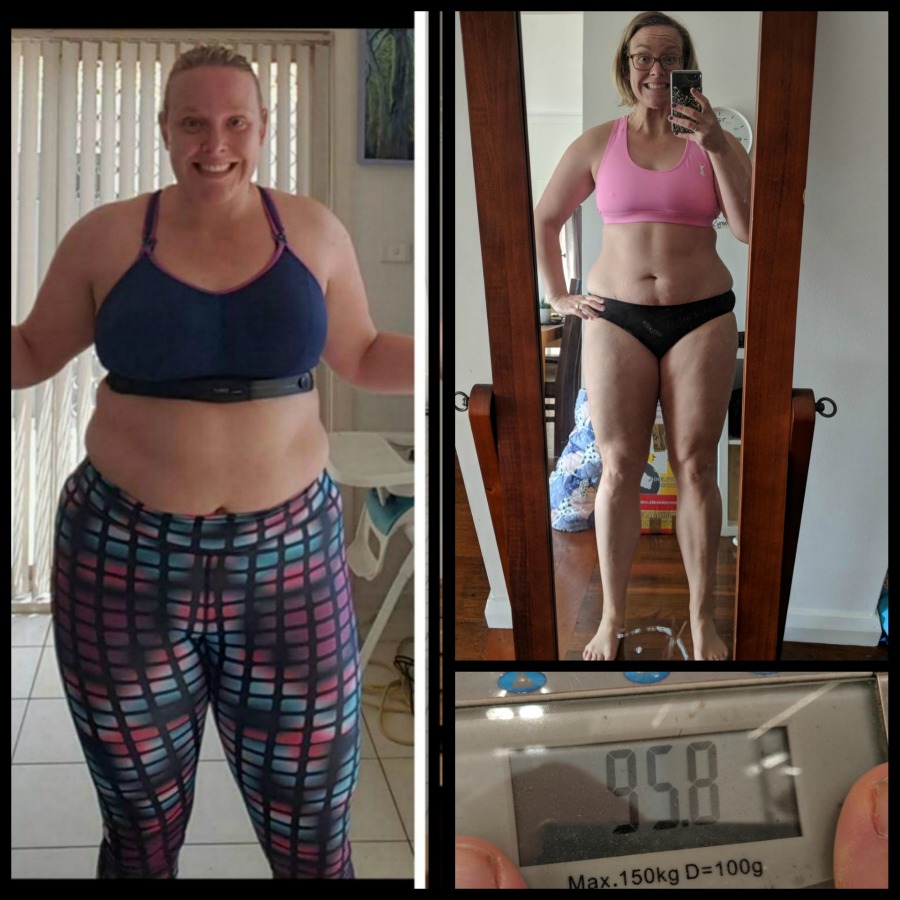 Lauren Kolstad – "I will fuel my body with great food"
"I've lost 10kg after baby number two following the challenge and using the whole range of Healthy Mummy products. Recently hitting a pre-kids weight."
Lauren's goals for next 3 months
My birthday is 4 November – I'd love to reach my goal weight by then about 12kg away!
I also want to keep working on my running and work back to running 5km non-stop.
By the end of the year, I want to do an unassisted pull-up and a handstand push-up.
5 tips on how Lauren is going to be booty busting this month:
I love lifting heavy weights. So my plan to get that booty is to keep working on my lifting – squat and deadlift.
I want to do FOUR challenge booty busting workouts a week. They're 6-minutes long so totally doable to fit them in as a mum of two kiddies and working part time.
I will fuel my body with great food. I will be following the meal plans (though I still customise to suit my budget and families tastes) to make sure I can get that nice booty!
I'm going to take the stairs at every opportunity. That incidental exercise adds up
Attack my booty from all angles. Healthy Mummy resistance bands are going to shape it!
5 tips to stay on track when you feel like giving up
It's taken me 2.5years to lose 10kg after baby number two. So I understand how hard it can be to keep motivated! My biggest tip is to set yourself non-scale goals – fitness related, food related, confidence related. This is what's kept me going when the scales haven't been my friend.
Think about what giving up looks like and the impact it would have on your health and the influence it would have on your kids. Giving up is not an option when you look at it like that xx
Set yourself smaller goals. Don't look at all the changes you want to make, focus on one at a time and nail it
Use the community. Ask for tips. Let us build you up. You are not alone.
Put the scales away, stop counting calories, forget the hour long workouts. Instead focus on pictures, portion control and just moving your body more. By taking the pressure off, you're more likely to feel positive about all of the good things you're doing, rather than focusing on what you're not.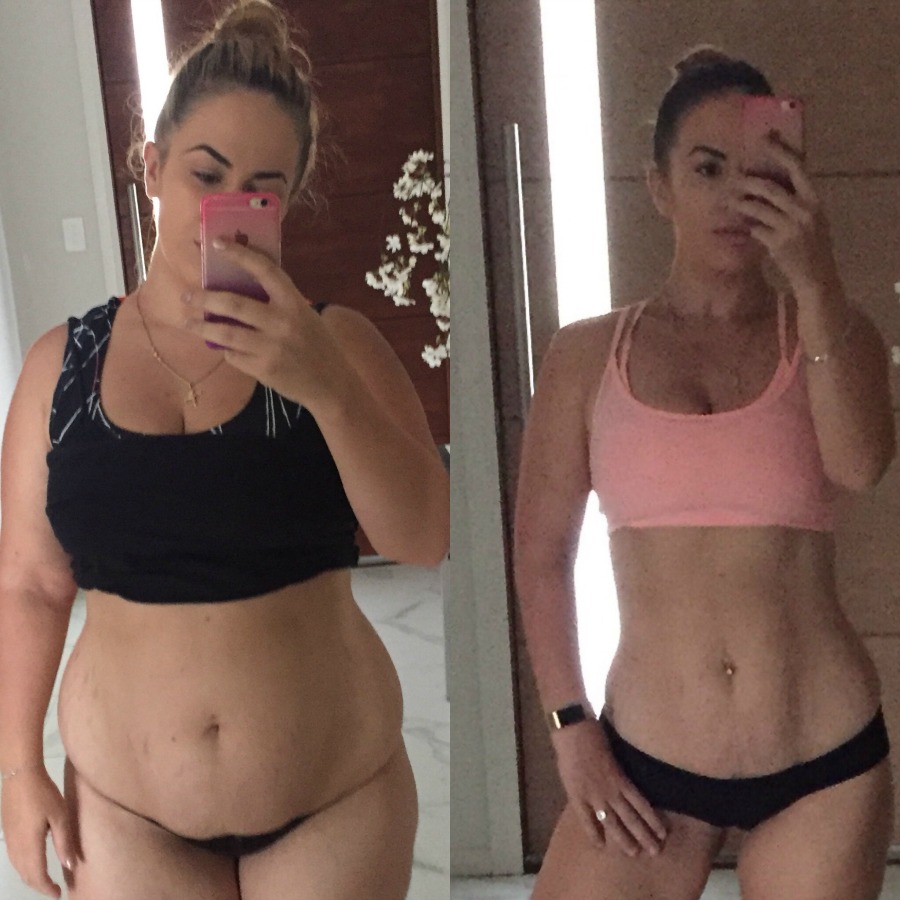 Melissa Timmer – "Don't buy any temptation food so you will not be easily misguided"
"My goals for the next three months is to increase my fitness levels and improve on my running as I really would like to find that fire inside to become passionate about running."
Melissa's tips for booty busting:
Increasing the amount of booty exercises into my routine.
Making sure I am squeezing my glutes properly while squatting and lunging to get max results.
Increasing my sprinting each day to better my fitness which will help tone and shred fat, while incorporating weights to tone my booty more.
Fuelling my body with amazing foods that will help the development of growing muscles
Don't fall of track, have a goal outfit or pair of cute denim shorts to look at everyday to inspire.
5 tips to stay on track
Set your self an alarm on your phone to remind your self why you are doing this and what your goals are,
Make an inspiration board and place it somewhere you will always be reminded.
Don't buy any temptation food so you will not be easily misguided.
Give yourself a goal to reach and reward yourself once you get there.
Ask you partner or kids or someone that you have regular contact with to remind you and support you why your doing this, make yourself accountable and make sure you always have your exercise outfits ready to go.
If these mums transformations have inspired you to make a change join them on the 28 Day Weight Loss Challenge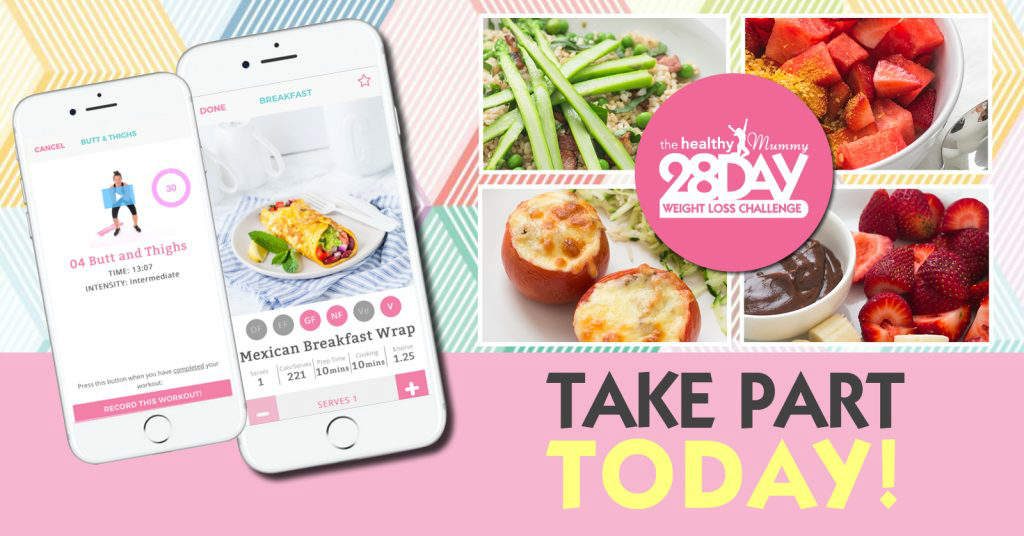 If you are inspired by these mums transformations and want to take charge of your own health and weight – then join our 28 Day Weight Loss Challenge TODAY.
With more than 4,000 delicious (and healthy) recipes, 350 exercises & 24/7 support – the 28 Day Weight Loss Challenge is designed (and proven) to help busy mums like you lose weight!