If you want to save some money on your meals, a great idea is to look to the 28 Day Weight Loss Challenge app to find the 5 ingredient recipes.
These dinners make the most of just a handful of ingredients, but they certainly don't compromise on flavour.
Lose weight while you save money, thanks to the 28 Day Weight Loss Challenge.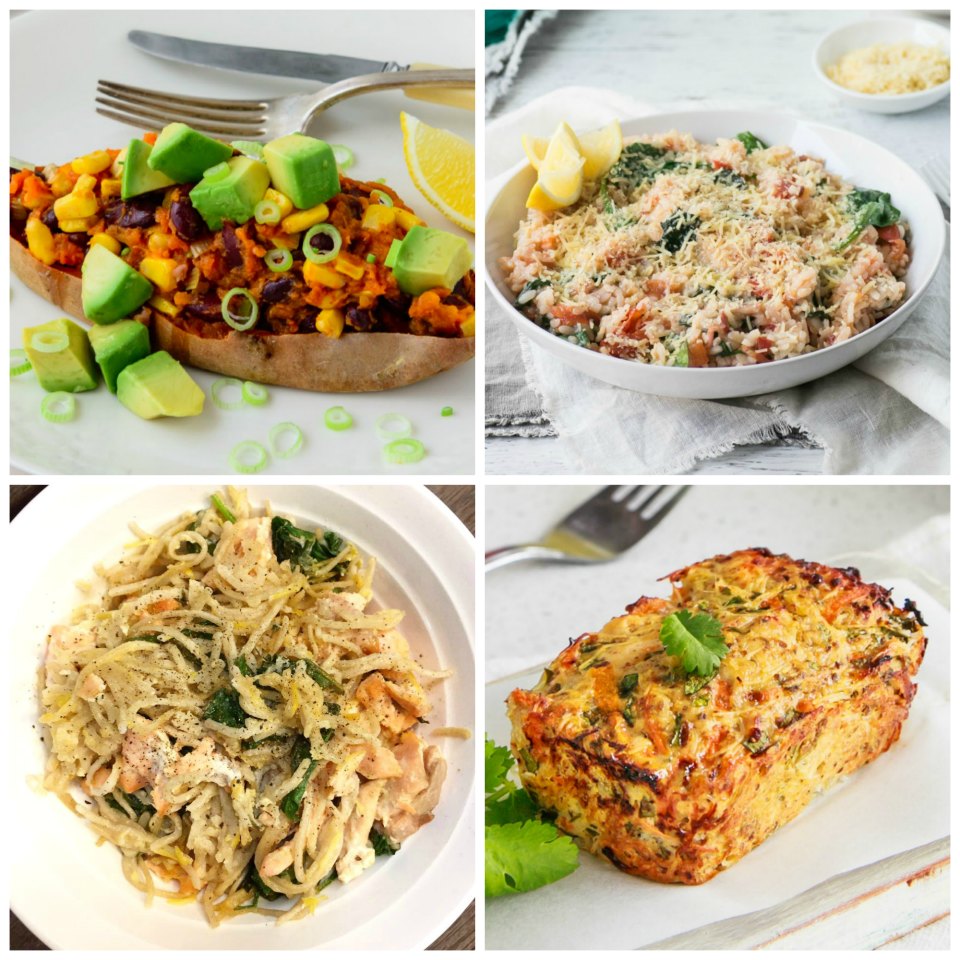 5 budget friendly weeknight dinners with just 5 ingredients
Monday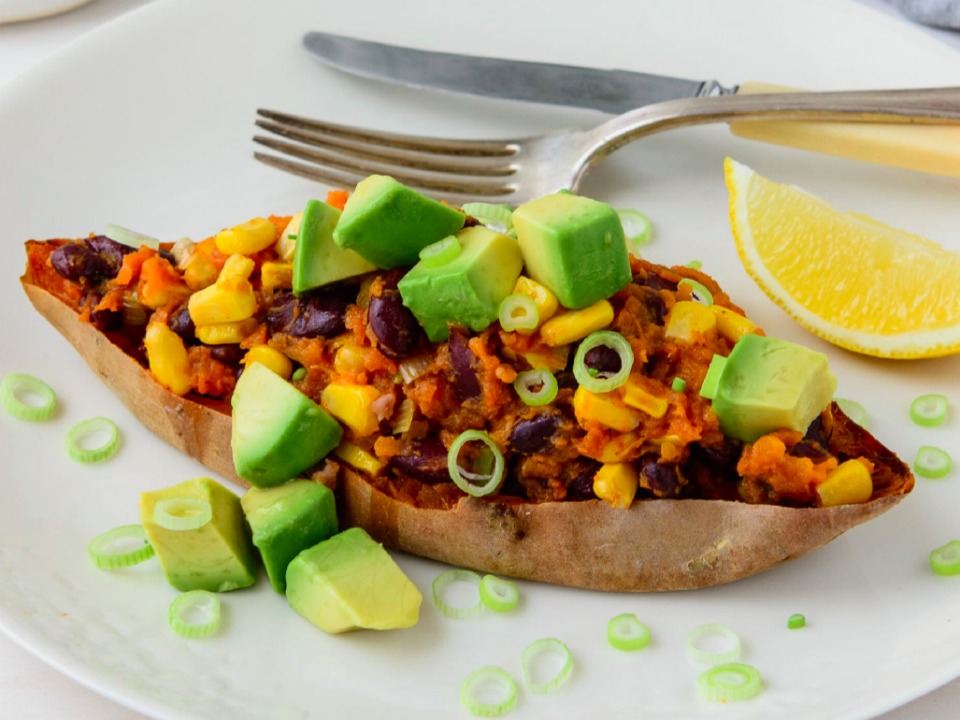 Let Mexican Monday be part of your weekly meal plan! You'll love this Mexican Sweet Potato which is a variation on the traditional baked potato that will please the whole family.
Don't worry about sticking exactly to the recipe, you can mix up the flavour combinations to suit your tastes and what you have in the fridge. If avocados are expensive at your local shops then replace with some diced tomato or add some extra beans or corn to the sweet potato stuffing.
Tuesday
Now hopefully you've already got the rice at home, which means you'll only need to buy a handful of fresh ingredients to make this hearty Bacon Spinach and Tomato Risotto.
Using bacon is a great way to give meat-lovers the flavour they love, but you don't need to use much to pack a punch (saving you money). Use any veggies you have on hand – mushrooms work well too.
Recipe available to members of the 28 Day Weight Loss Challenge.
Wednesday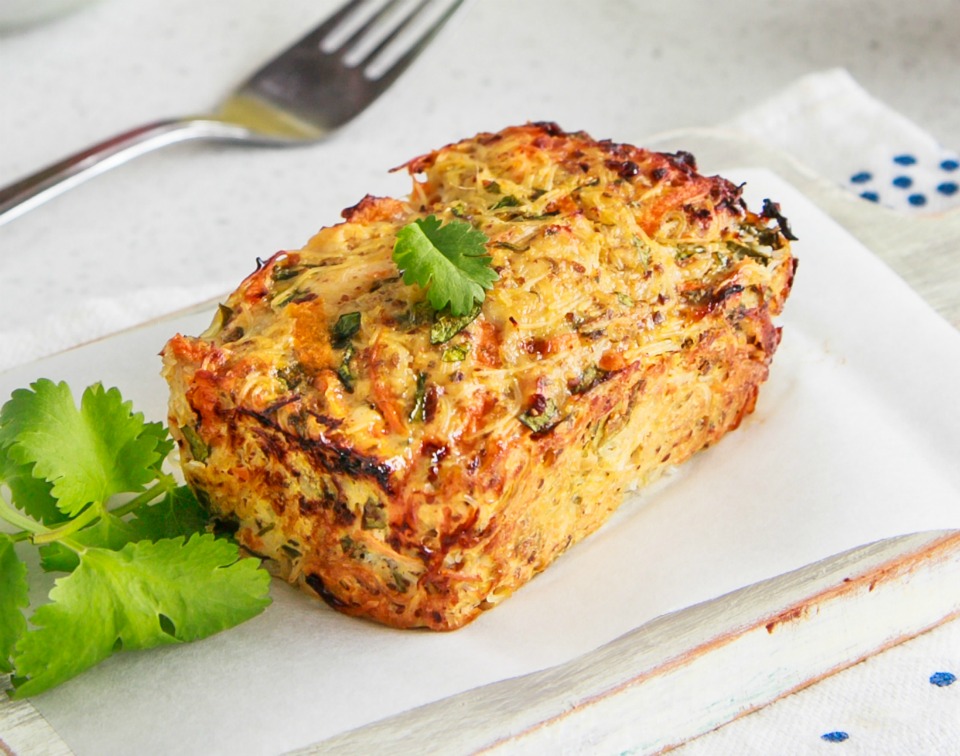 This Thai Chicken Meatloaf uses chicken mince, which you can often find on sale. And if you've got some coriander growing in a pot at home, you'll save even more money on this hearty dinner.
We love making these little meatloaves in muffin trays so they cook quicker and we can keep portion sizes in check.
Thursday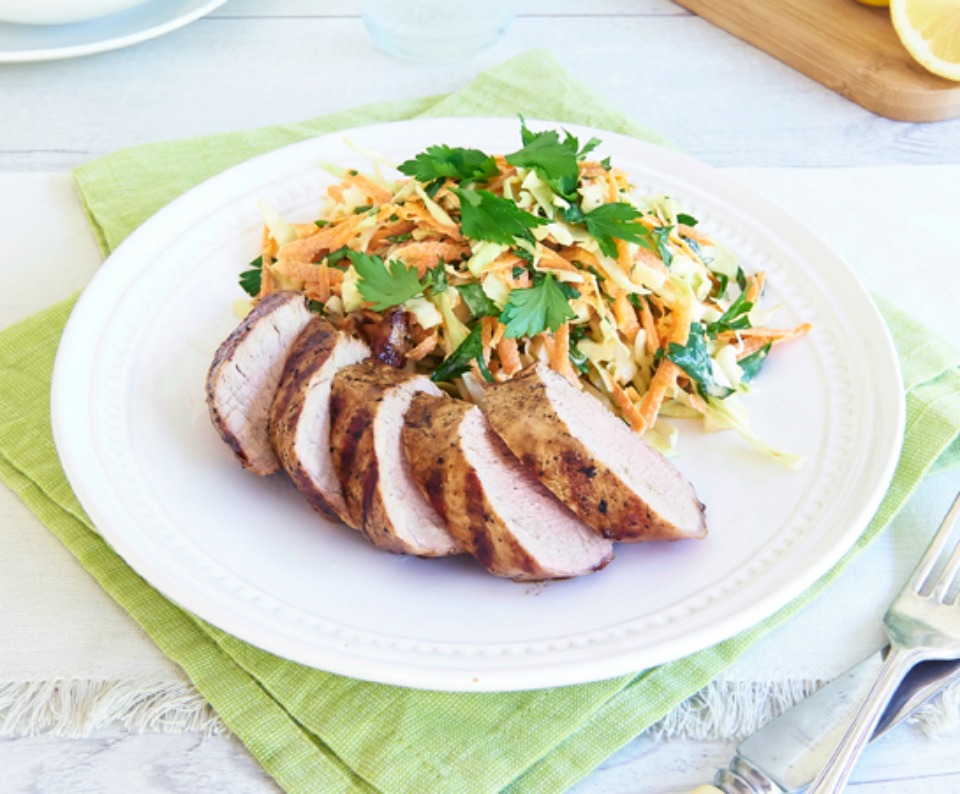 With just a few basic ingredients, this healthy Pork with Tangy Coleslaw won't break the bank. If you find some other meat on sale cheaper than the pork, you could use that too to save even more money.
Recipe available to members of the 28 Day Weight Loss Challenge.
Friday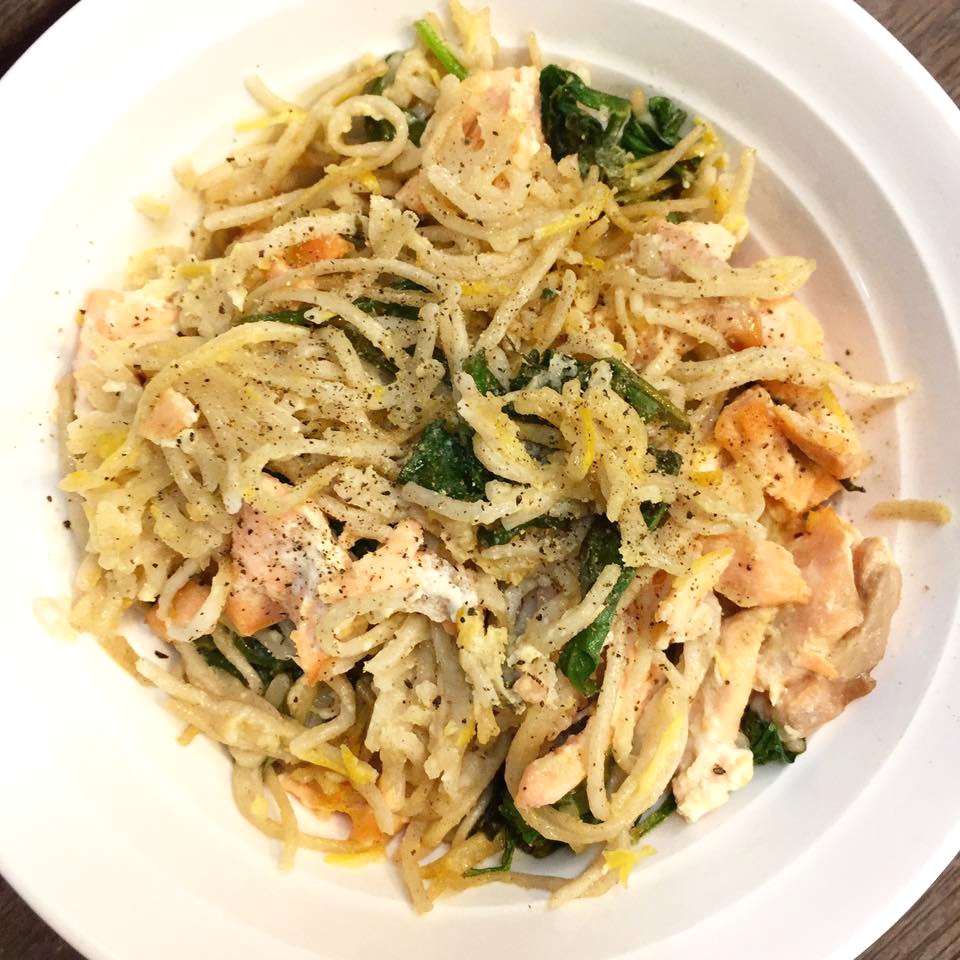 These Soba Noodles with Salmon are perfect for a Friday night family meal. Salmon not in your budget? Use some marinated tofu instead and just chop into bite sized pieces, brown it in a pan and then add it to the noodles.
Want to access thousands more healthy meals like these?
Love the sound of this delicious recipe? Want access to thousands and thousands MORE healthy recipes just like it? Then be sure to check out our 28 Day Weight Loss Challenge.
Our 28 Day Weight Loss Challenge is a family-friendly, breastfeeding-safe program designed FOR MUMS to help them tackle their health and lose the baby weight.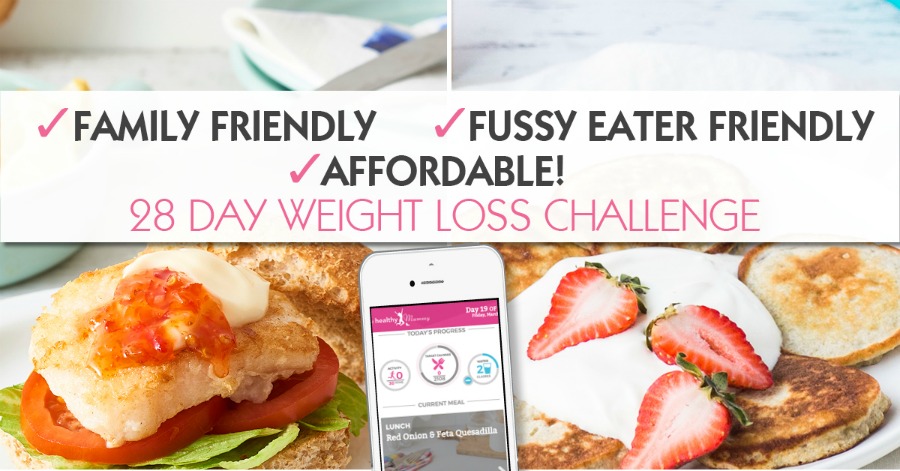 Every week you are given a different meal plan to follow and each month we add 300+ NEW recipes to our Challenge Recipe Hub. That way, you'll never get bored and stay on weight loss track while digging into healthy, yummy recipes.
Learn more about our 28 Day Weight Loss Challenge HERE.