5 Simple, delicious weeknight dinners with only 5 Ingredients!!
If you want to prepare quick and healthy meals you should check out the 28 Day Weight Loss Challenge on The Healthy Mummy app to find the 5 ingredient recipes in the filter section.
These dinners make the most of just a handful of ingredients, but they certainly don't compromise on flavour.
So here are 5 recipes to simplify your weeknight dinners that are low calorie, nutritious and simple to create.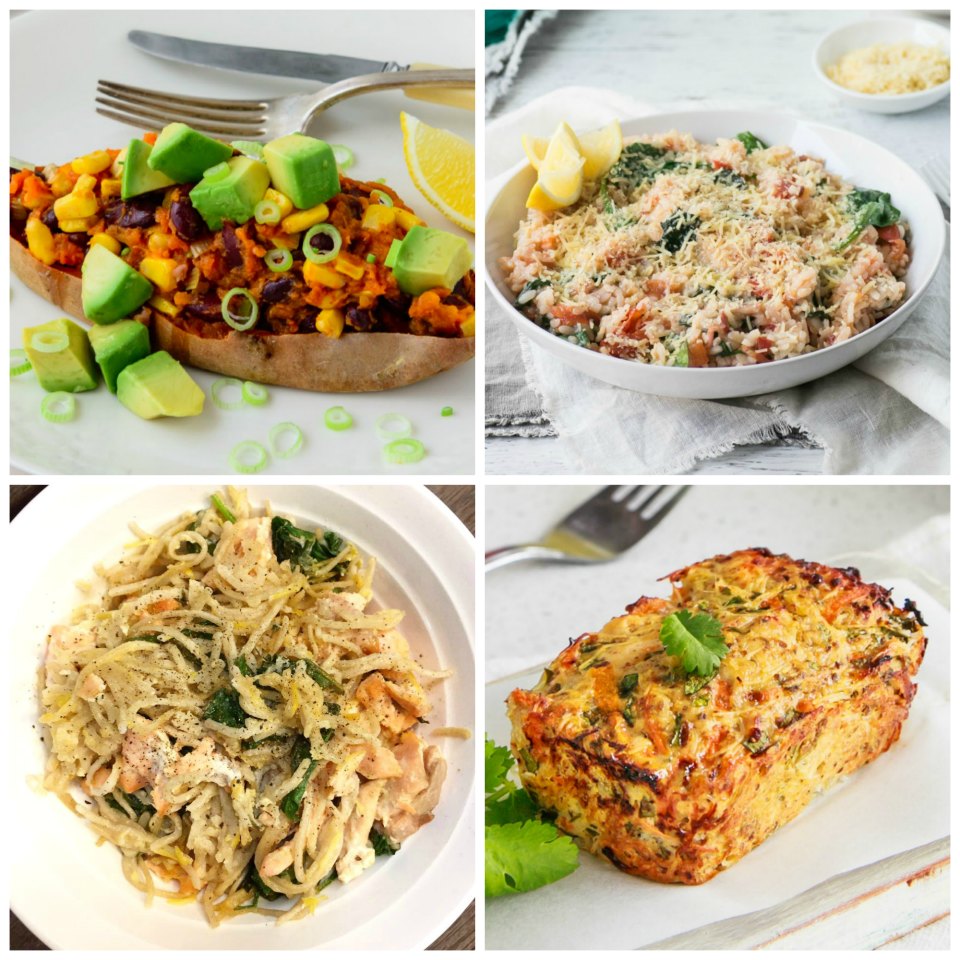 5 budget friendly weeknight dinners with just 5 ingredients
Monday: Budget friendly Veggie-stuffed Mexican Sweet Potato at just $1.95 per serve!!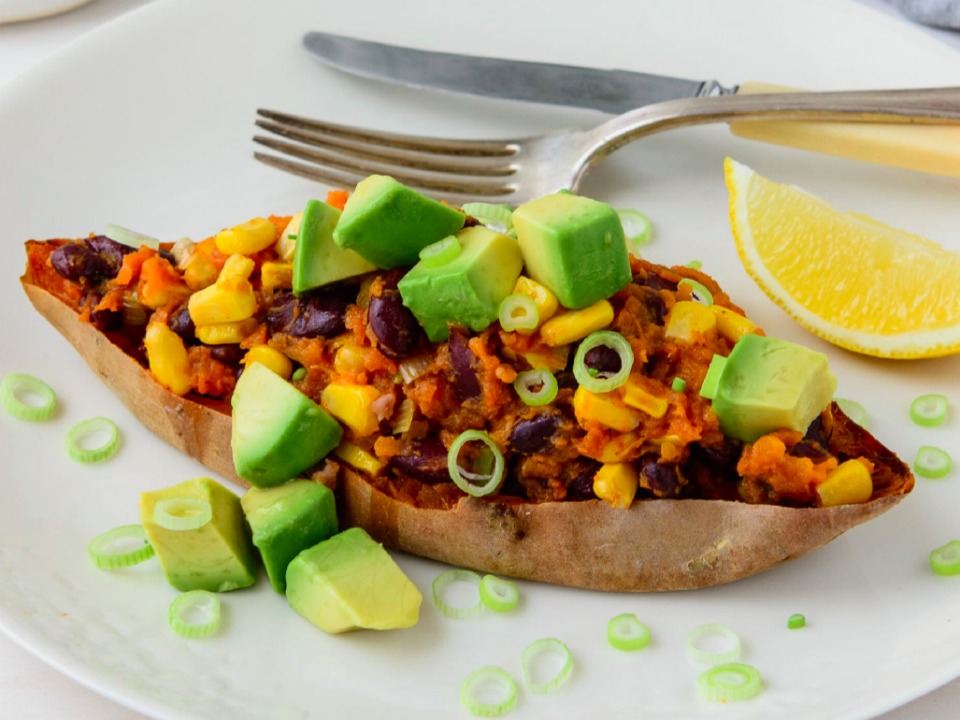 Let Mexican Monday be part of your weekly meal plan! You'll love this Mexican Sweet Potato which is a variation on the traditional baked potato that will please the whole family.
Don't worry about sticking exactly to the recipe, you can mix up the flavour combinations to suit your tastes and what you have in the fridge. If avocados are expensive at your local shops then replace with some diced tomato or add some extra beans or corn to the sweet potato stuffing.
Tuesday: A big family favourite with super flavoursome Bacon Spinach and Tomato Risotto!
Now hopefully you've already got the rice at home, which means you'll only need to buy a handful of fresh ingredients to make this hearty Bacon Spinach and Tomato Risotto.
Using bacon is a great way to give meat-lovers the flavour they love, but you don't need to use much to pack a punch (saving you money). Use any veggies you have on hand – mushrooms work well too.
Recipe available to members of the 28 Day Weight Loss Challenge.
Wednesday: Delicious and budget friendly Thai Chicken Meatloaf at just $2 per serve!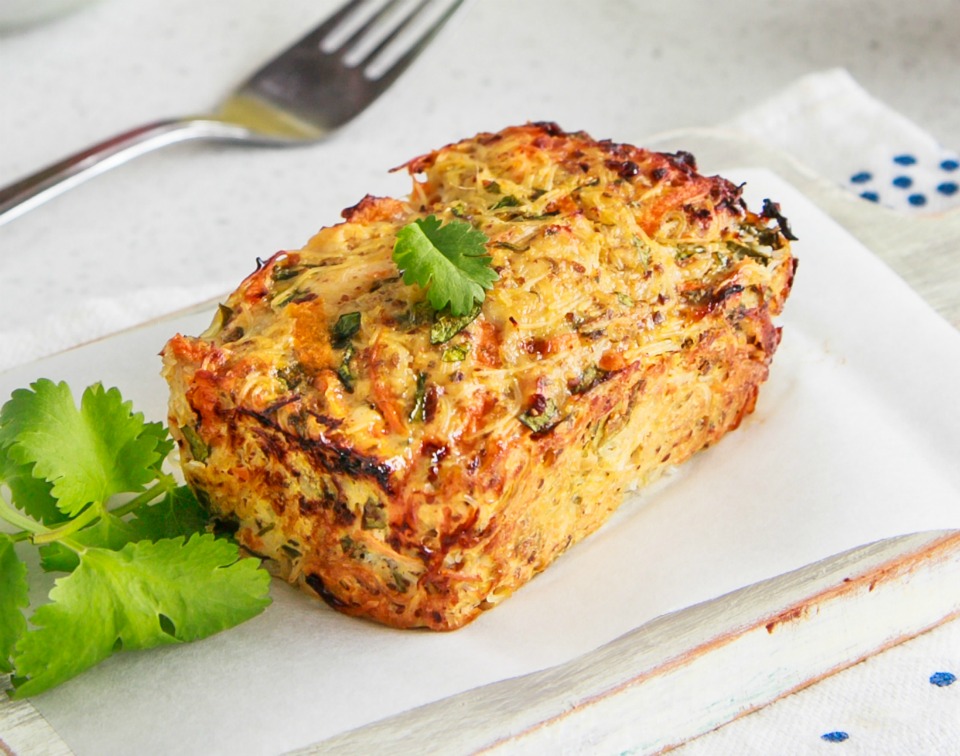 This Thai Chicken Meatloaf uses chicken mince as a tasty and low calorie alternative to beef mince. And if you've got some coriander growing in a pot at home, you'll save even more money on this hearty dinner. Budget tip: Chicken mince is lots cheaper than beef mince right now!
We love making these little meatloaves in muffin trays so they cook quicker and we can keep portion sizes in check.
Thursday: Succulent Pork with Tangy Coleslaw is a great protein packed dinner!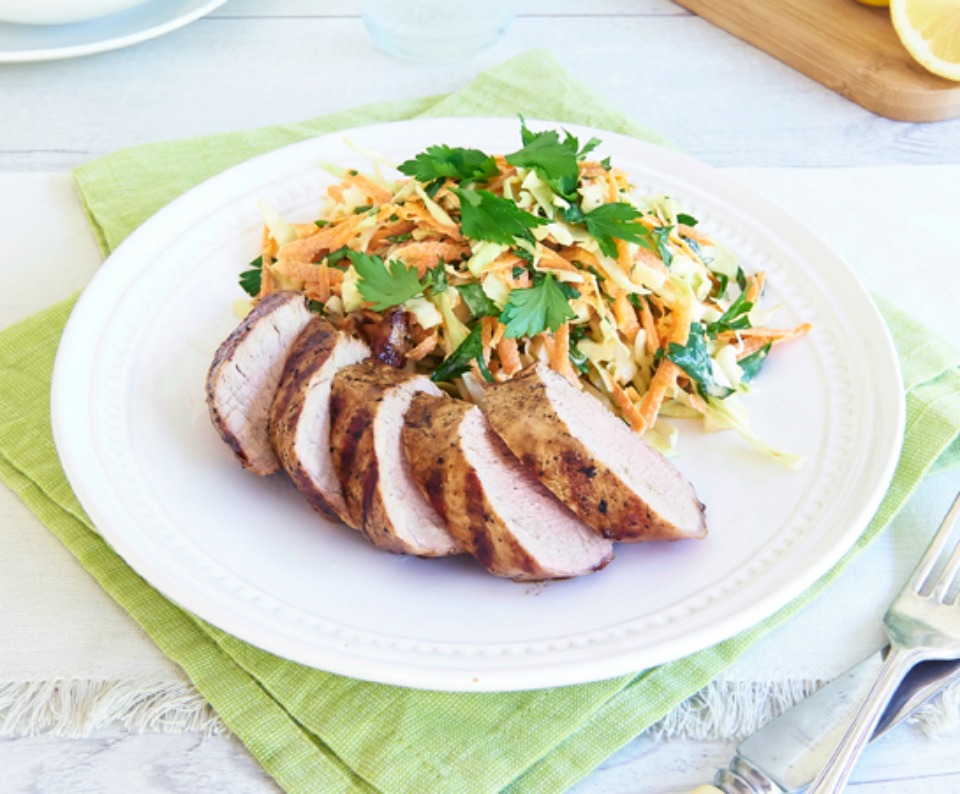 With just a few basic ingredients, this healthy Pork with Tangy Coleslaw is an amazing treat. Budget tip: You could use a cheaper cut of meat to keep the costs down or grab the pork fillets on special and freeze them!
Recipe available to members of the 28 Day Weight Loss Challenge.
Friday: Friday night treat with Soba noodles and Salmon (and veggies!!)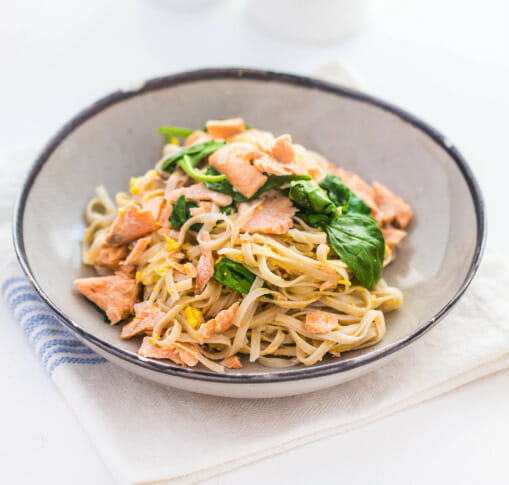 These Soba Noodles with Salmon are perfect for a Friday night family meal (and just pump up the spinach for an extra serve of veggies). Budget tip: You can use frozen or tinned salmon to keep the costs down and still make this super healthy dish.
Tired of wondering what to cook?
Now you can easily meal plan with our personalised plans & over 6,000 family & budget friendly recipes catering to a wide range of dietary requirements.
The Healthy Mummy is a holistic program to nourish your body with nutritious food and help you stay active in your busy, everyday life. Yours and your families well being should be a priority so let us take the hassle out of it.
Unlock the key to sustainable life changes that will leave you feeling your absolute best.