Caitlin has dropped from a size 14 to a size 12 and can now fit in her dress!
Caitlin Maria feels like a new person with more energy and improved gut health since joining the 28 Day Weight Loss Challenge two months ago.
Caitlin Maria feels like a new person since joining the 28 Day Weight Loss Challenge two months ago.
Not only does she feel better in herself, she has more energy and her gut health has massively improved.
"I feel like a whole different woman and now have a new outlook on life," she says.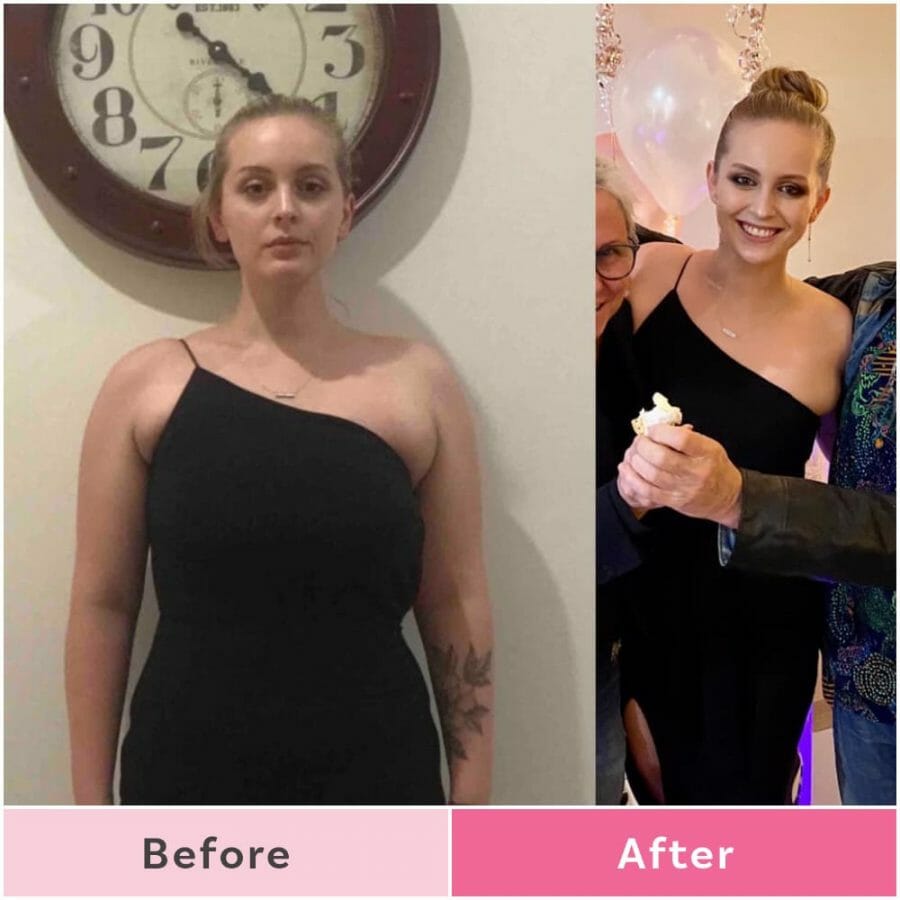 The Brisbane-based dog mum reveals one of the milestones she set for herself was to be able to wear this black dress for her birthday.
"I couldn't for the life of me get it to zip up AT ALL. Hard to tell because it's a black dress, but ya girl was real wobbly all round," she says.
"I know I've still got a long way but the support from The Healthy Mummy community has been absolutely incredible and has helped me achieve my first big milestone so THANK YOU!"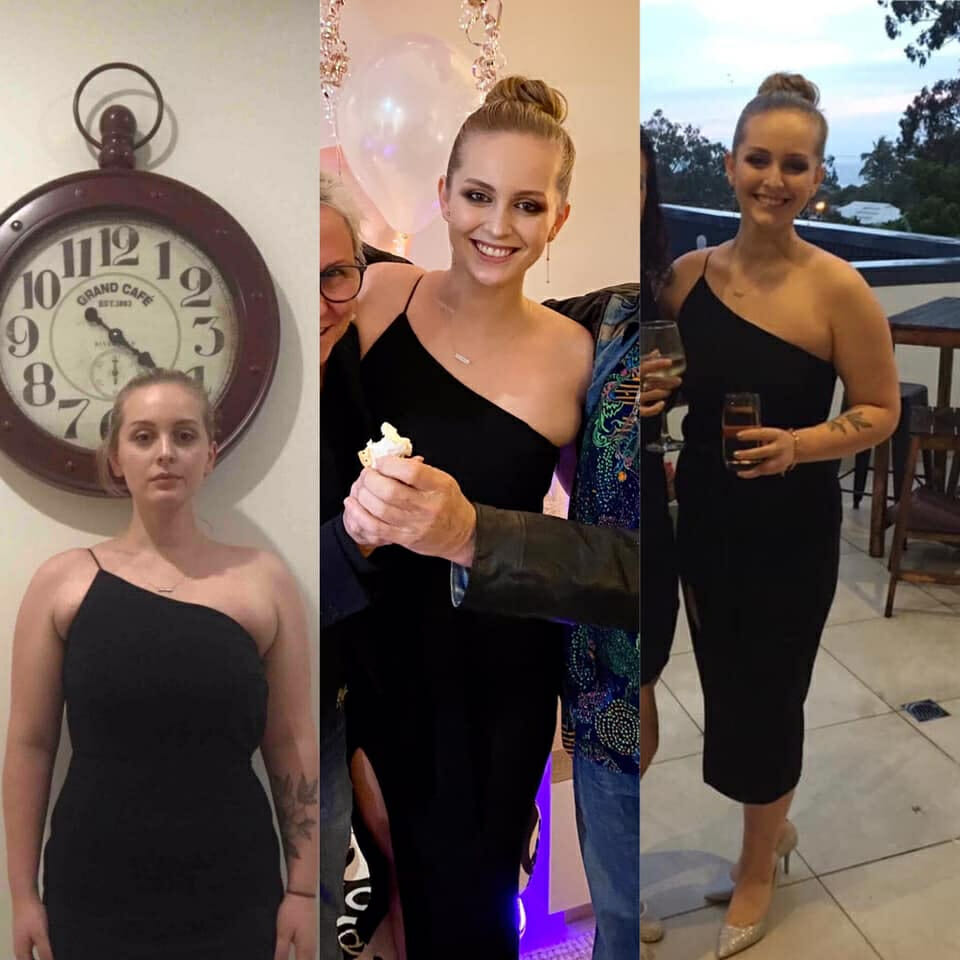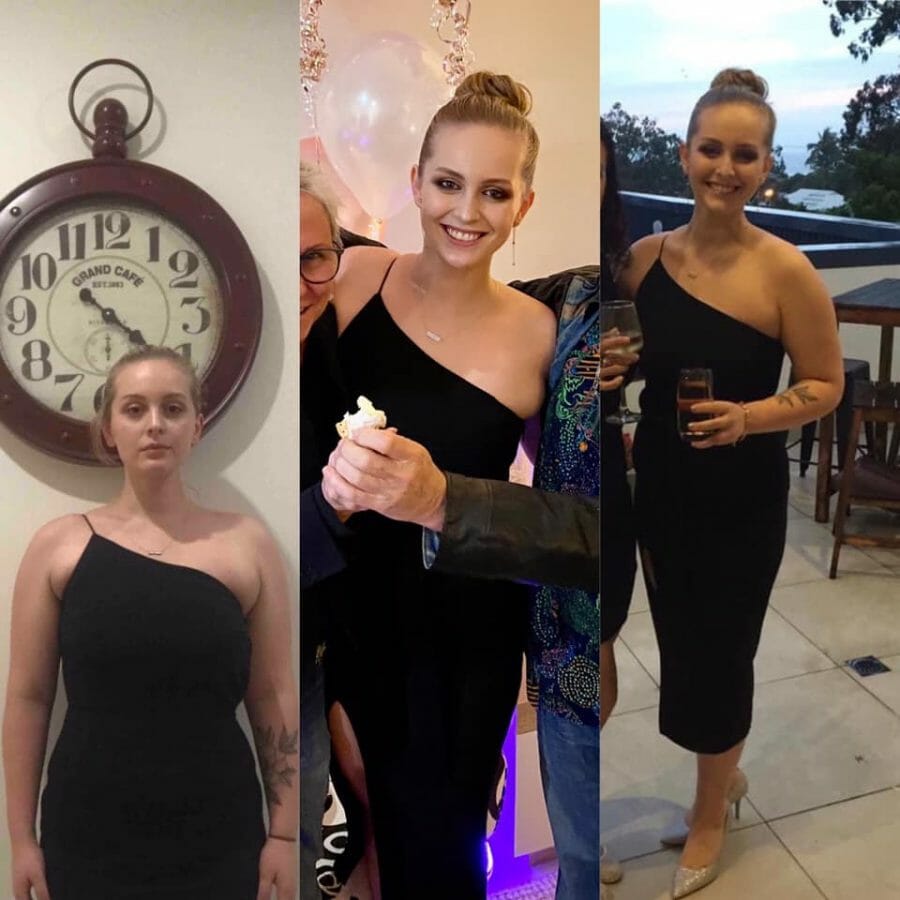 In fact, Caitlin hasn't been using the scales to track her success.
"Instead, I see and celebrate achievements in different forms both mentally and physically. I used to be a size 14 and have had to go down to a 12, which I'm trying to get used to," she says.
"I am a healthier and happier woman now and am so grateful, and all the work does pay off. I've constantly maintained the weight I've lost and am not resorting to emotional eating anymore."
What a typical day looks like for Caitlin
BREAKFAST | Low fat Greek yogurt sometimes with a piece of fruit.
LUNCH | Salad wrap or left over dinner from the previous night
DINNER | pretty experimental when it comes to dinners. Tend to usually do pumpkin soup, chicken / lamb mince or  cooked salmon.
SNACKS | Fruit or Tuna and Crackers is my go to.
WORKOUT | No equipment/ body weight, 28 day and boxing.
Three tips for success
MOOD BOARD. JUST DO IT. Personalise it, make it look all pretty then set it as your iPhone wallpaper + Lock Screen.
BUY THAT DRESS. You are gonna go out and celebrate your weight loss in style so might as well treat yourself and your body to a gorgeous gown. + make sure to take some boom photos
REAFFIRM YOUR MOTIVE. Though I still struggle to down 8 glasses of water and lose balance easily when exercising, I know what I'm doing now will become an embedded healthy habit to what I want for my future self.
"Be kind to yourself, cause you've probably been through a lot more than you realise."
'I have more energy, I feel lighter and happier' says mum who has lost 20 kilos in 6 months
WEIGHT LOSS SUCCESS: How this mum lost 40kg then 33.5kg!
Join Caitlin on the 28 Day Weight Loss Challenge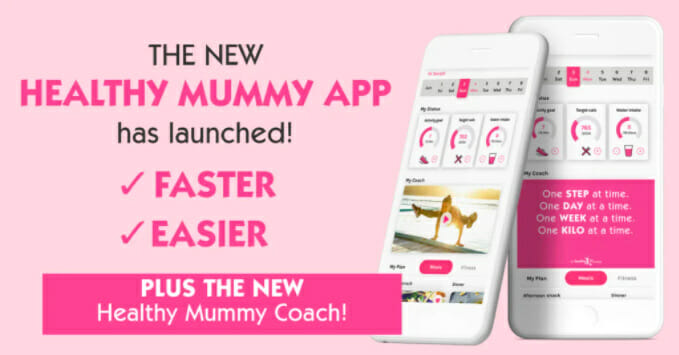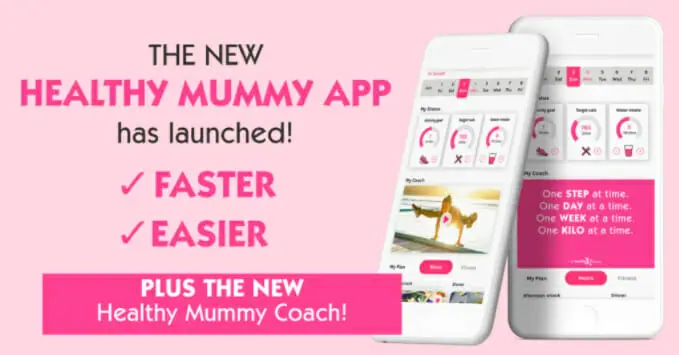 If you are wanting to lose weight and improve your energy – not to mention – help improve your overall health and wellbeing – our 28 Day Weight Loss Challenge is an awesome program to check out.
Our 28 Day Weight Loss Challenge includes:
28 days of at home exercise routines (no gym needed) – with video instruction
Customisable and breastfeeding friendly meal plans (including 7 Day Cleanse)
Time-efficient exercises for busy mums – under 30 mins
Challenge combines Pilates exercises with interval and circuit training (HIIT)
Suitable for basic to advanced fitness levels
Home to thousands of EASY-TO-MAKE recipes!
To learn more about our 28 DAY WEIGHT LOSS CHALLENGE CLICK HERE or purchase our Smoothies.