These mums have lost over 130 kgs combined and we're celebrating their weight loss achievements.
The Healthy Mummy love to celebrate the amazing achievements of our mums! Read the incredible stories of these seven mums to find inspiration for your own journey!
Here at The Healthy Mummy, we love to celebrate the amazing achievements of our mums! Their amazing weight loss is an inspiration, thanks to The Healthy Mummy and 28 Day Weight Loss Challenge. Well done, mums!
Seven mums share their weight loss achievements
Dayna Shanelle – lost 36kg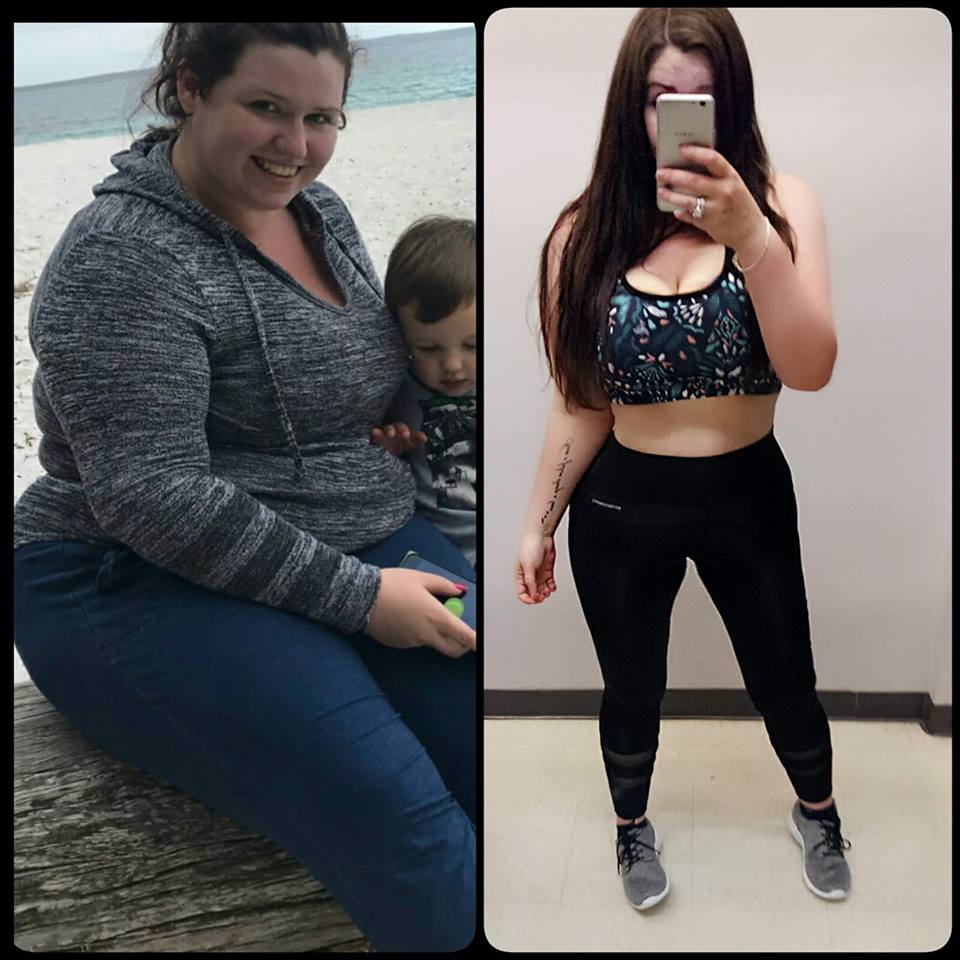 Dayna says, "Someone once told me not to bite off more than I could chew. I said I'd rather choke on greatness than nibble on mediocrity.
The Healthy Mummy has definitely helped to change every aspect of my life not just my appearance, I'm happier and stronger mentally and that has been my biggest accomplishment, being able to be the best role model for my son, as a single parent he has driven me the past 10 months and finally being healthy and fit has turned out to be such a gift for my family.
36kg down with The Healthy Mummy but so much more gained." 
Sharon Laurie – lost 16kg
Sharon says, "A lot of hard work, tears and dedication, but I'm slowing getting there.
2012-2018
86kg- 70kg"
Tania McKay – lost 23kg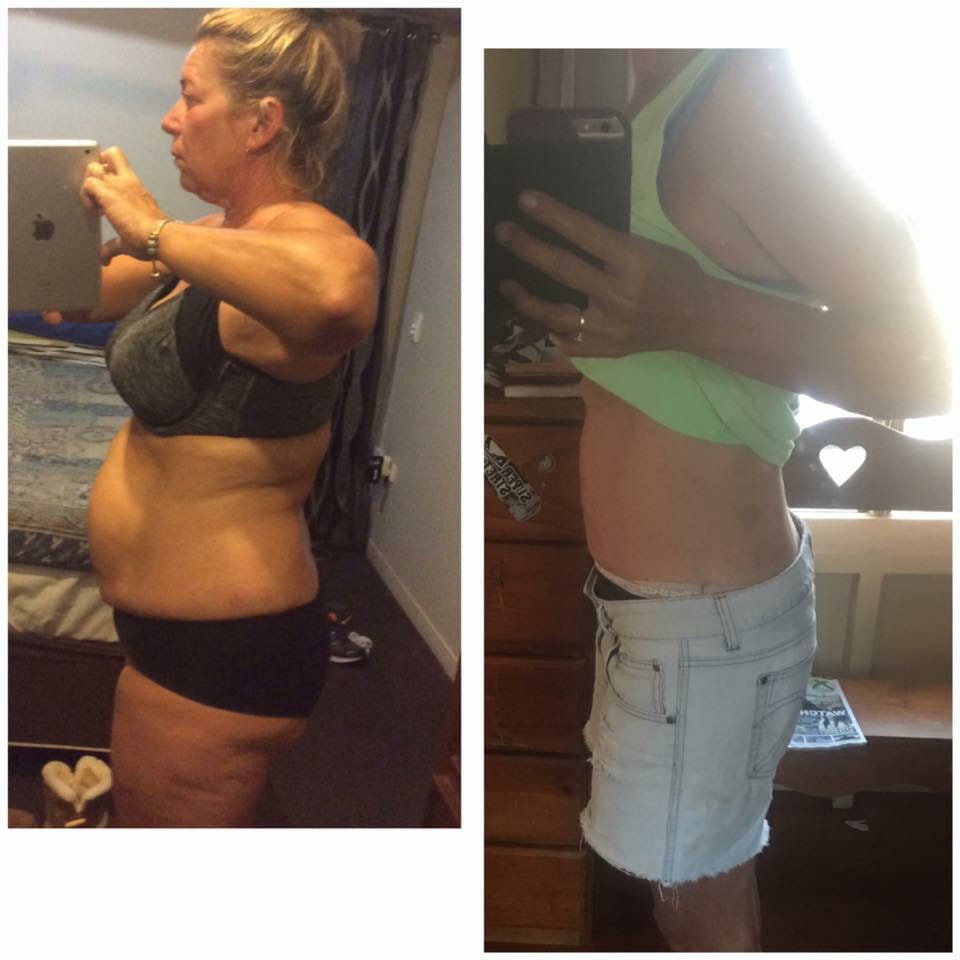 Tania says, "WOOHOO. I DID IT. HIT MY GOAL WEIGHT. Took me 20 months but I now weigh 65kg  
Start weight 88.1kg  
Yeah it's upside down but who cares.
I started off at over 88kg and felt disgusting. I had no energy and ate and drank too much and was so unhealthy. I came across The Healthy Mummy on Facebook and thought why not try it. I'd tried everything else lol. Started on the free section, really just subbing healthy things for non-healthy and trying a few of the free recipes. Decided to sign up after about 6 months and ordered some shakes. Started eating from the meal plan and the weight just started to come off. The Healthy Mummy has completely changed the way I eat, it's easy to follow and it works.
I've now lost 23kg in 20 months and feel so much better about myself."
Sarah Mills James – lost 16kg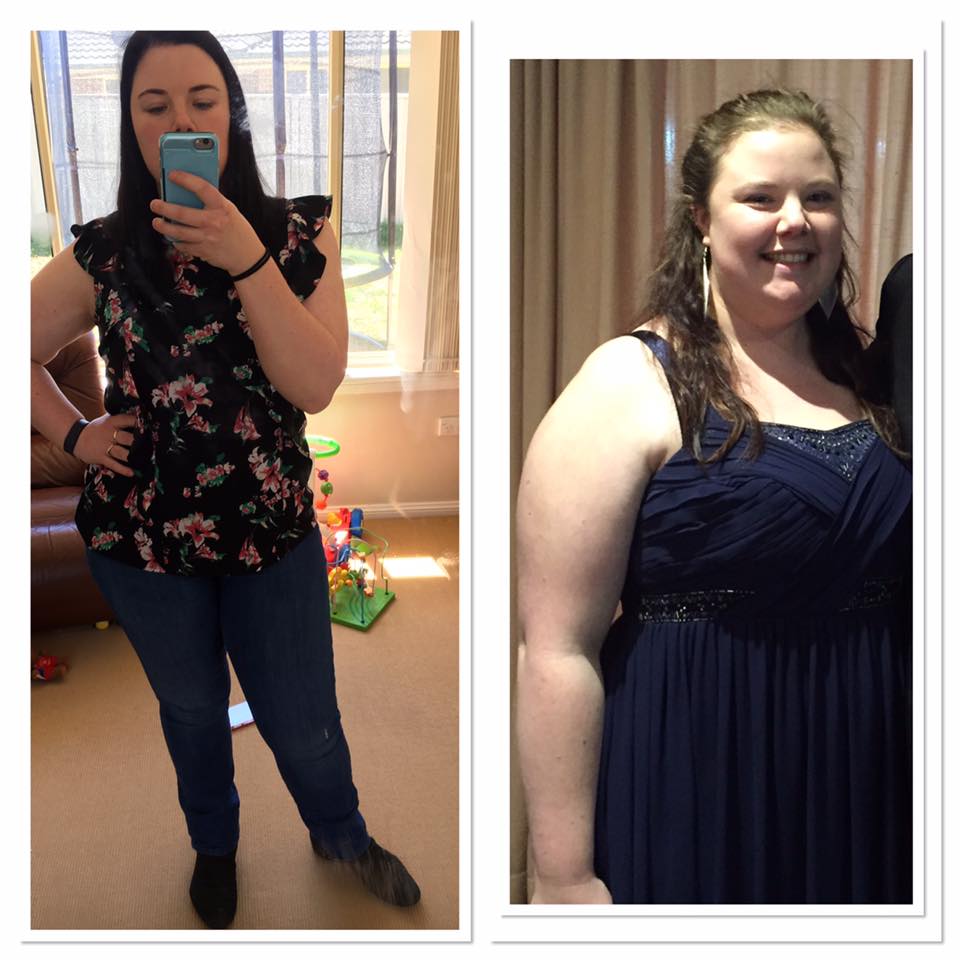 Sarah says, "I've used these photos before but I don't believe in myself when I can't see how far I've come. 
Taking photos of yourself throughout your journey is sooo important and it's a really good way to see how your body is changing, and everybody is different! 
Seeing all these transformations today truly show that. 
I won't tell you all about my journey today but I will tell you that I no longer see this as a journey of weight loss, but more of a journey of self-love. It's not true yet, but it's true enough that I need to learn to love myself by looking after myself. By listening to my body and learning what it needs. To try different things and find out what works for me. In exercise, in health and food. 
This is really important to me now as I've managed to transform the way I think about myself, and now I go off how I'm "feeling" when I do things, writing them down and thinking about them. 
Like, yeah I want that doughnut but is it going to give me long lasting energy and make me feel good? No, so I'm making better decisions by doing what feels 'right.'  I'm getting there."
Ashley-Jordan Crane – lost 15kg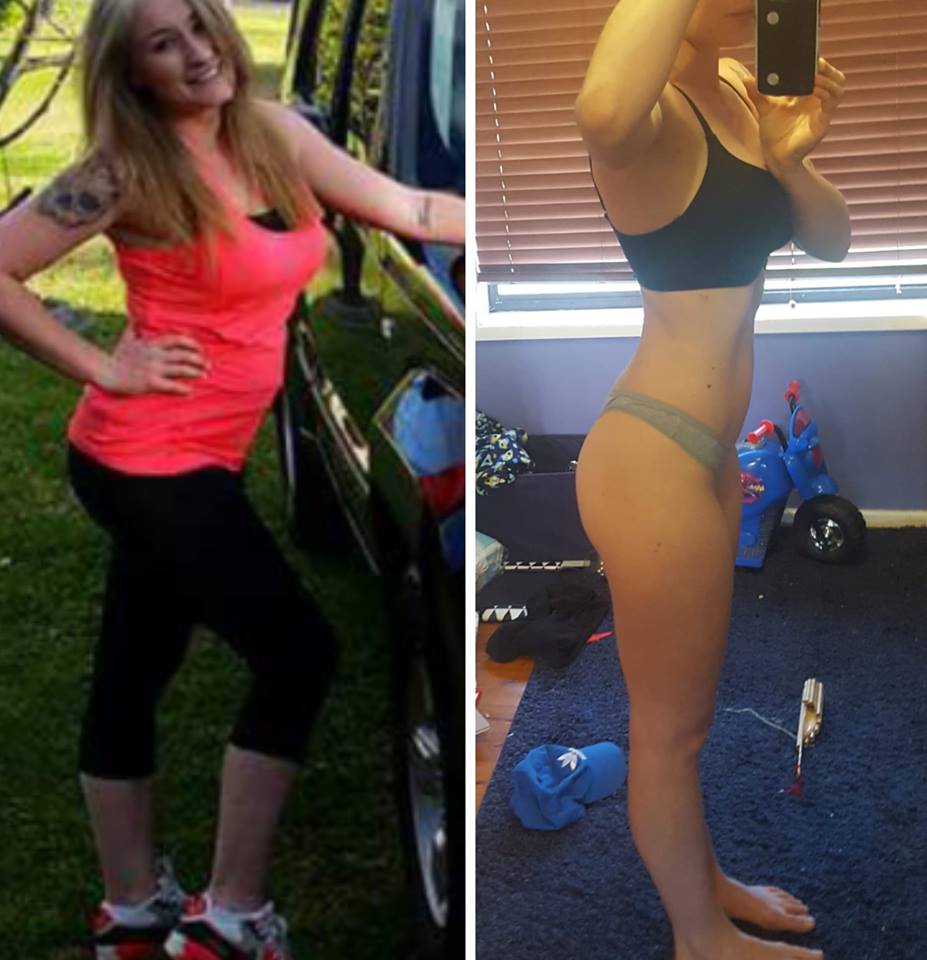 Ashley-Jordan says,
"2 years ago to now
70kg to 55kg
Size 10/12 to 6/8
Around 2 years ago is where my The Healthy Mummy journey started.
My second baby was about two months old in the first photo. 
Thanks to The Healthy Mummy, using the 28 Day Weight Loss Challenge, recipes, workouts, smoothies and other Healthy Mummy goodies I have been able to lose 15 kg get back to my pre-baby weight and keep it off!
I love The Healthy Mummy because the recipes are super easy and delicious! The 28 Day Weight Loss Challenge app helps keep my life on track! I have learned cooking and healthy living! I have kicked every bad habit and I am definitely a happier person!"
Thank you The Healthy Mummy!!"
Melissa Murray – lost 12kg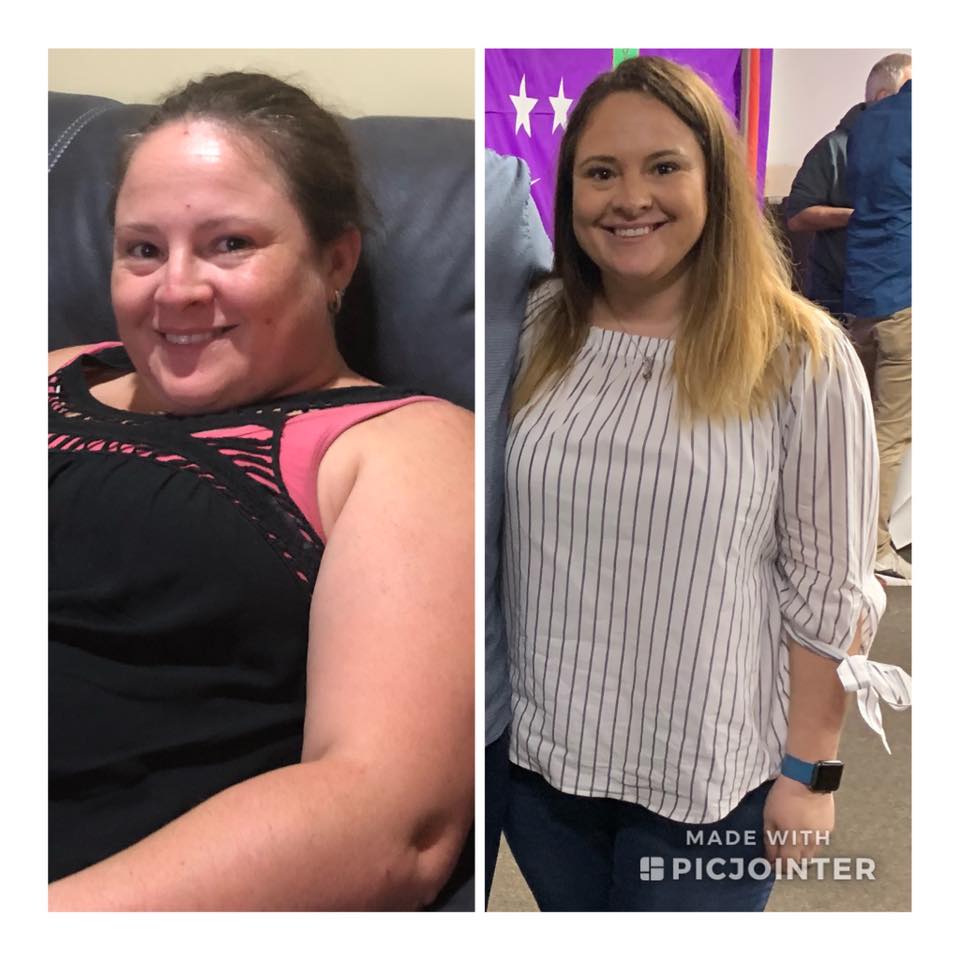 Melissa says, "93kg to 81kg. Size 16 to 12
12kg down so far. 
I lost 9kg in my first nine weeks. I've struggled with the last 3kg due to a workplace injury and PTS. But I have not given up, nor will I.
I'm working towards being another 10kg down by Christmas. 
I know I can do it!
Thanks to The Healthy Mummy community for your motivation and support! X"
Jana Coleman – lost 16kg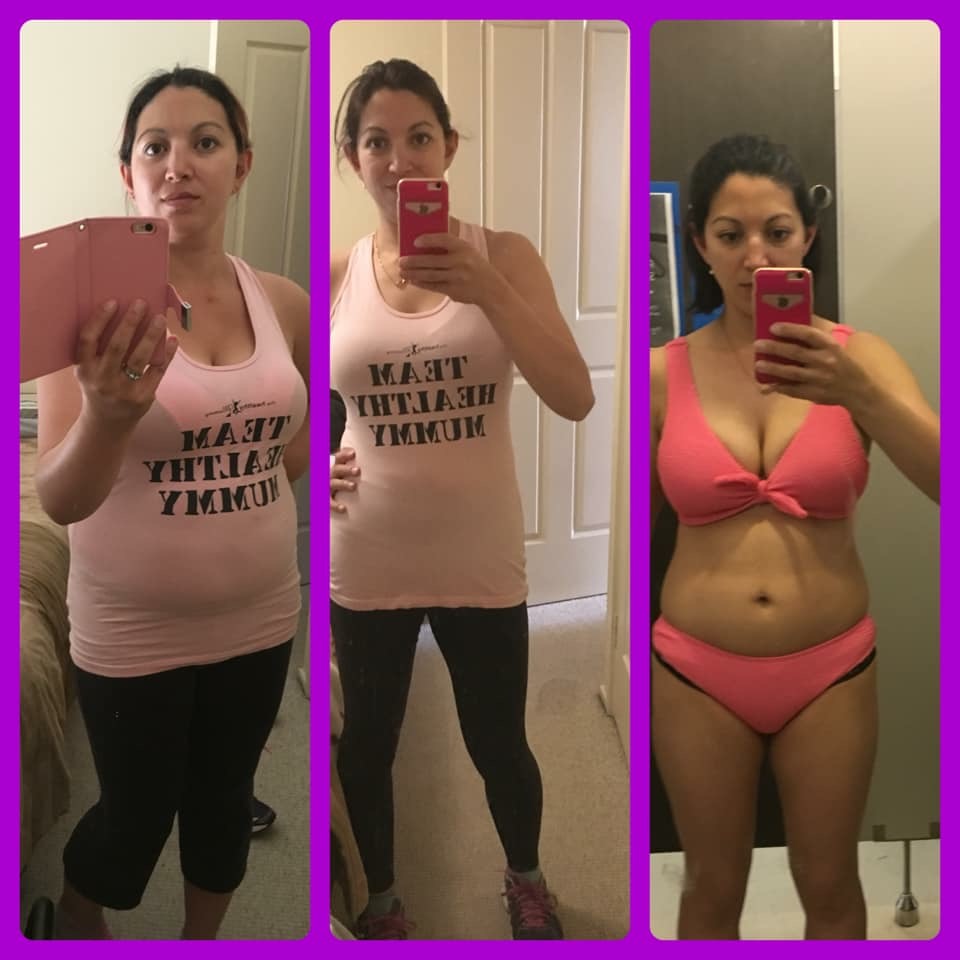 Jana says, "Pic on the left two years ago
Pic in the middle today
Pic on the right three weeks ago
Same top
Same person
Completely different attitude
Positive
Happy
Completely different outlook on life
Confident
All thanks to The Healthy Mummy.
16kgs gone forever never to find it's way back to me
If you're like me and thought why can't I lose weight? Why is it taking its time? Join The Healthy Mummy it's a healthy lifestyle that teaches you the right way to lose weight. Healthy Mummy is with me for life!"
Thank you for sharing your stories ladies we are so proud of everything you have achieved and can't wait to see you keep kicking your goals!
Join thousands of mums like these on our 28 Day Weight Loss Challenge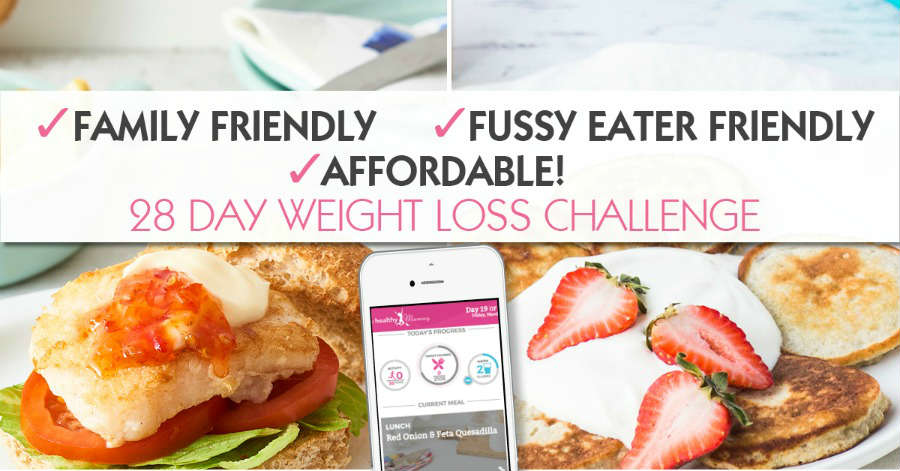 Want to shift your baby weight but feel like you have NO TIME in your day to exercise and eat healthily? That's where the Healthy Mummy's 28 Day Weight Loss Challenge can help.

Our Challenge entails: 
28 days of at home exercise routines (no gym needed) – with video instruction
Customisable and breastfeeding friendly meal plans
Time-efficient exercises for busy mums – under 30 mins
Challenge combines Pilates exercises with interval and circuit training (HIIT)
Suitable for basic to advanced fitness levels.
Home to thousands of EASY-TO-MAKE recipes.
To find out more on the 28 Day Weight Loss Challenge click here.