The Budget eBook Membership is the IDEAL budget-friendly way to access healthy recipes for the whole family. It includes access to our BRAND NEW Winter eCookbook (RRP $25) as well as over 40 others.
Join today and DON'T PAY ANYTHING for 3 days!! 
If during that 3 days you don't love it, you can just cancel – but we bet you will love it! See below for what's included in the membership.
Enter your details below to secure this AMAZING OFFER – but be quick, this offer is on for a limited time only!!!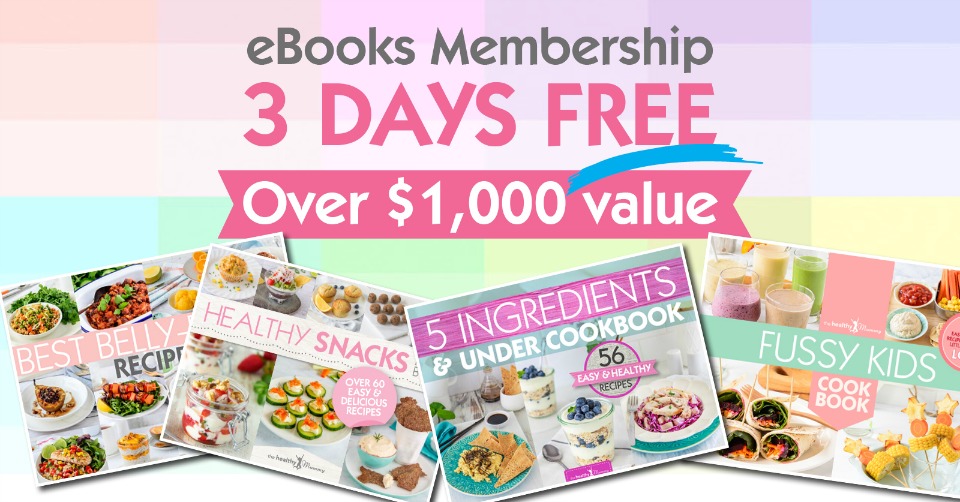 What's the eBook Membership all about?
To help as many mums as possible live a HEALTHY life, we developed the Budget eBook Membership program. This program helps you to easily create DELICIOUS, nutritious MEALS for the whole family.
What you get:
Access to OVER 40 easy-to-read eBooks including our BRAND NEW Winter eCookbook
2,500 healthy recipes plus mum-friendly exercises
A BRAND NEW book every month
Each ebook costs $25 each so if you bought each one individually that would be $1000!!!
But today when you JOIN you get the FIRST 3 Days FREE!!!
P.S. If you have trouble entering your email address – make sure you write your email – not copy and paste it – plus you can try leaving a space at the end.