How this couple lost 35kg between them!
Elizabeth and Matthew Roberts have lost an INCREDIBLE 35kg between them with the Healthy Mummy and Healthy Man! Talk about #couplegoals
Elizabeth and Matthew Roberts have lost an INCREDIBLE 35kg between them! Talk about #couplegoals
The Queanbeyan-based duo, who have two active boys, decided to get fit and healthy together with the help of the 28 Day Weight Loss Challenge! and Healthy Man Meal Replacement.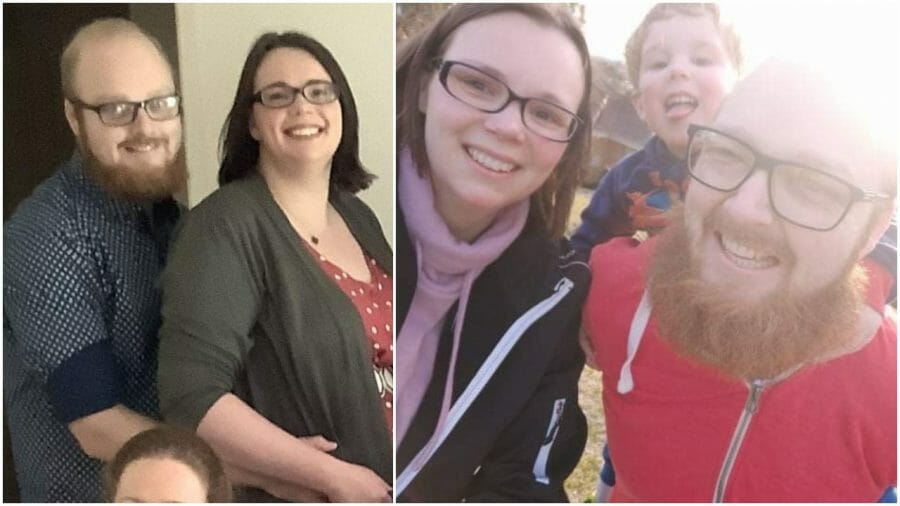 Elizabeth has lost 22kg in 9 months
Mum-of-two Elizabeth says after seeing photos of herself at family gathering in November 2020 she realised she needed to take care of herself and her health.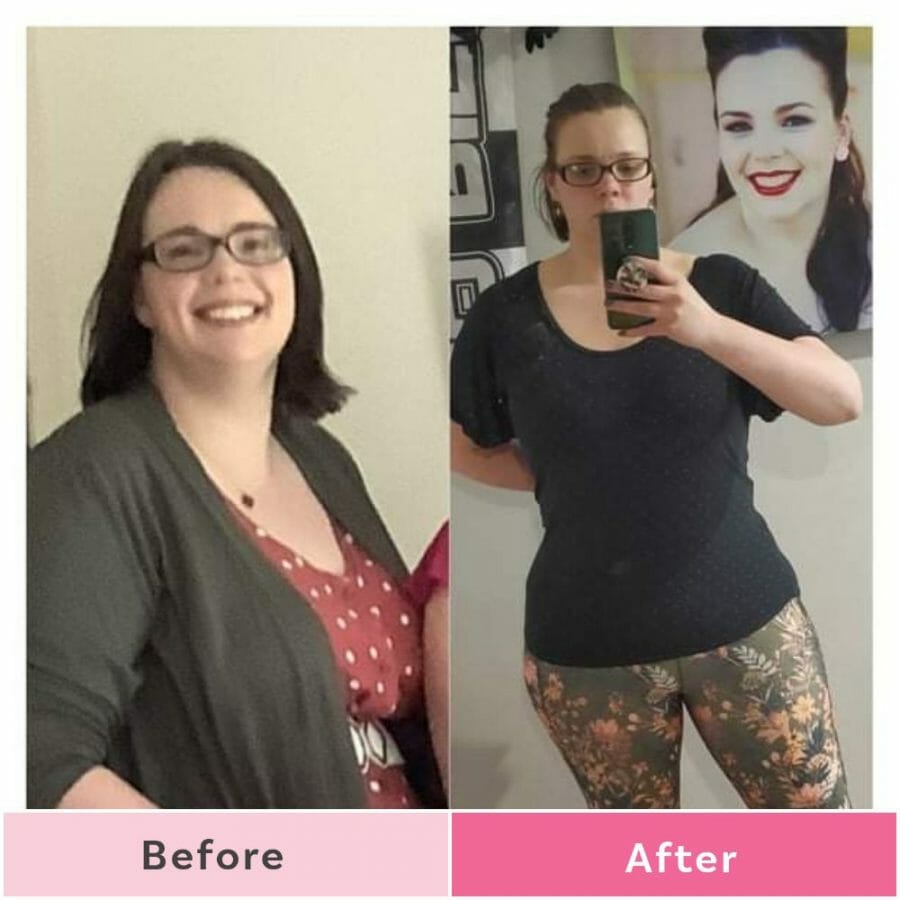 "I have lost 22kgs so far in nine months and dropped from a size 22 down to a size 16. I have more energy, better skin, digestive health has also improved," she says.
"I'm seeing mostly my stomach area get firmer and my shape improve. I'm seeing my mood elevate, seeing my energy levels change. I'm feeling a new appreciation for my body, my emotions and what I can do everyday to fuel me (physically and mentally)."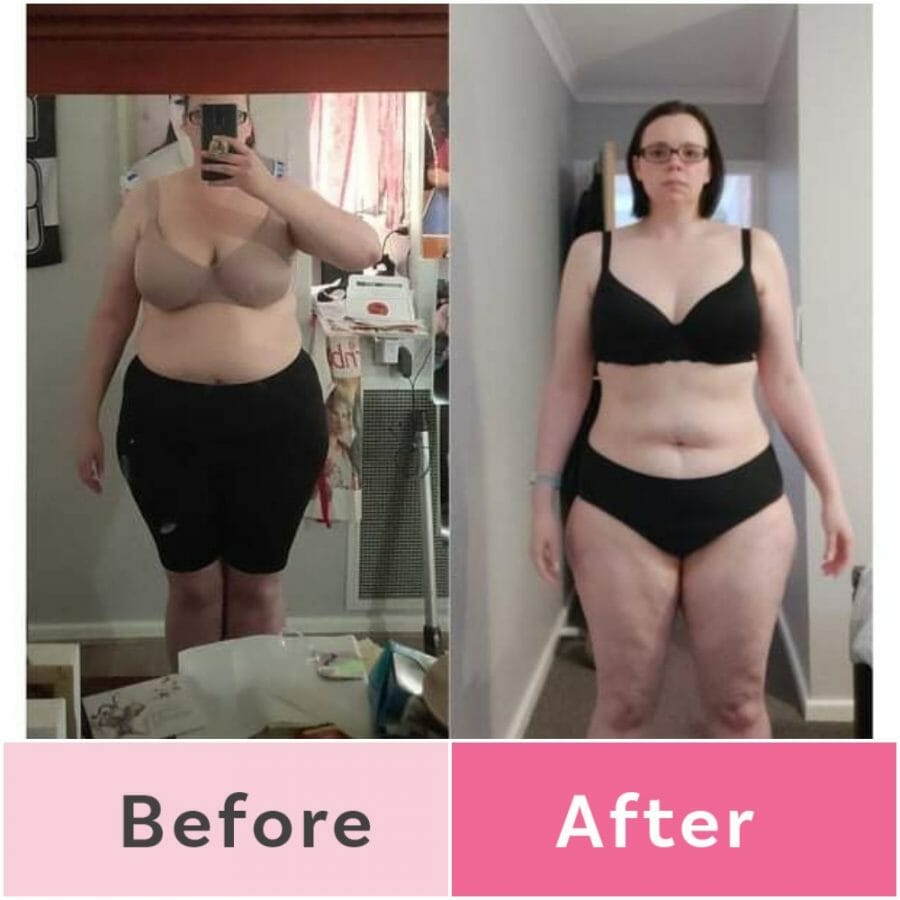 What a typical day looks like for Elizabeth
Breakfast: Mostly smoothies, eggs on Sundays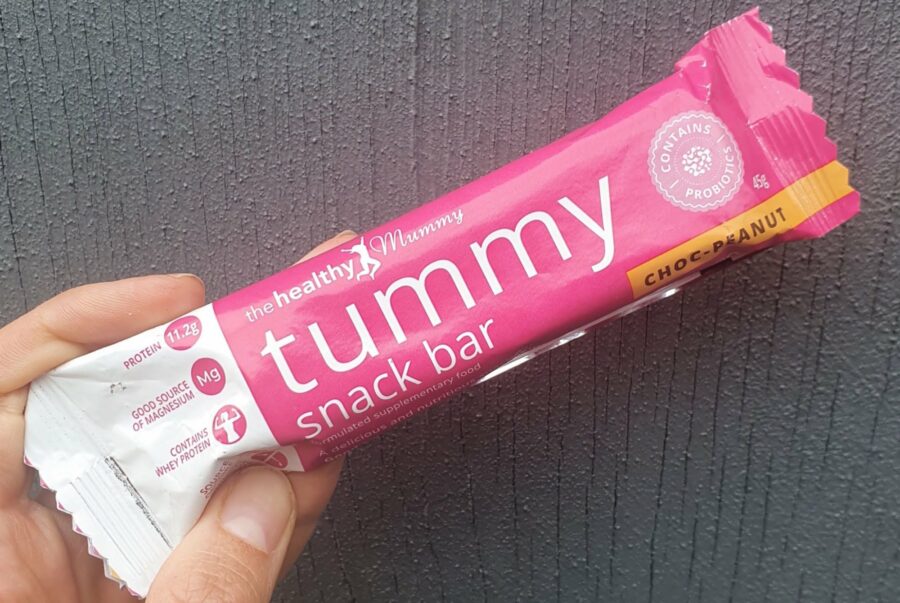 Lunch: Varies depending on where I am – corn thins with ricotta and tomato, tomato soup, left overs
Afternoon tea: this is my weak point in the day – I like something sweet – current favourite is a brownie bite or chocolate banana bread (from app)
Dinner: We cook fresh every night – mostly meals from the Healthy Mummy App, occasionally meals I've made but changed slightly to be more nutritious.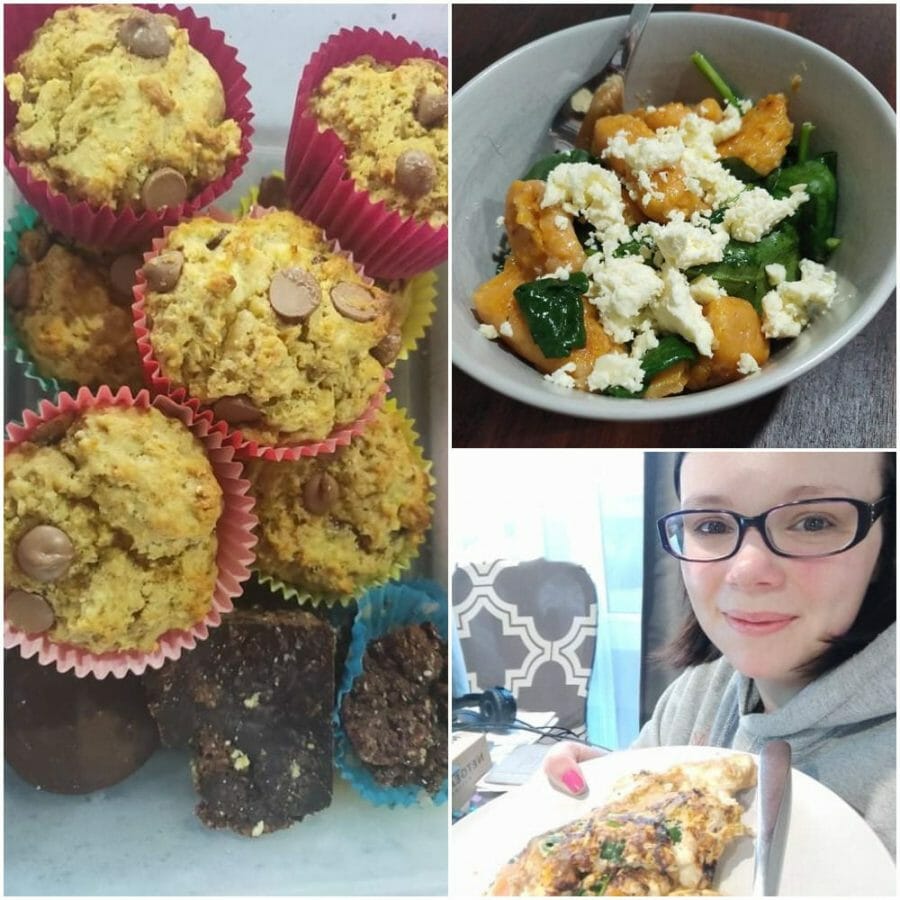 "My favourite snack in the Snickers mousse…amazing! My favourite meal is hard, I love the sweet potato gnocchi, peanut butter chicken curry, devilled sausages, slow cooker pork ramen…the list could go on!"
"My favourite app sessions are the no equipment workouts with Jo and the take 10 step sessions with Jade."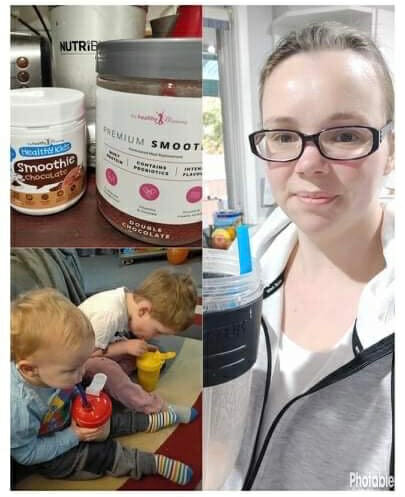 Elizabeth's 3 tips for success
 Start slow, change one or 2 things at a time, this will help it stick.
 Find support, keep in contact. Without people in my corner, I would have given up.
 It's not about being perfect all the time, it's about making changes that fit you, and help you reach your goals.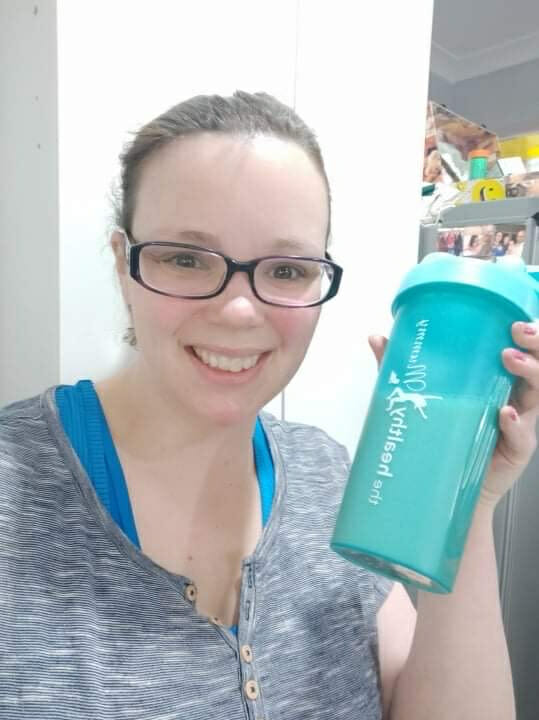 "Find your reason for going on this journey. I needed to have a reason and a goal to motivate me to keep going. Keep this goal visible and always remember what drives you," she adds.
"Also, take pictures – before during and after – this is such a motivator to keep pushing and stay on track!"
How Matthew lost 13kg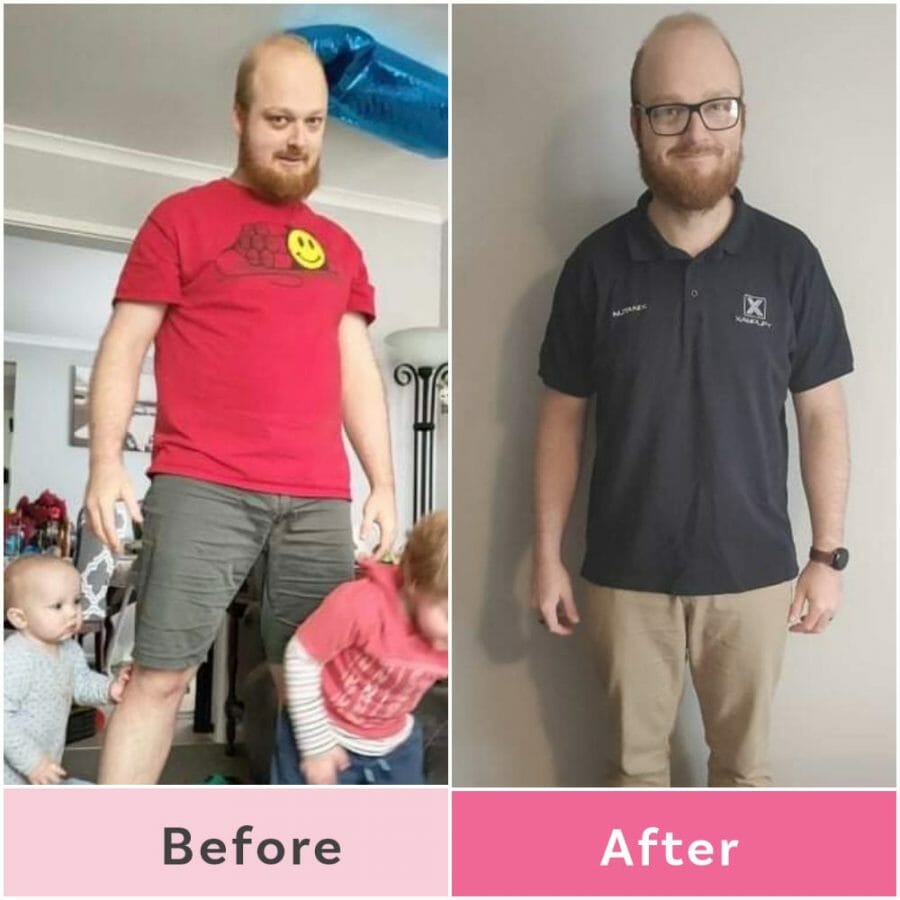 "The defining moment was November 2020, when my wife saw a photo of the two of us. We both looked rather over weight, and needed to change our dietary habits," he says.
"I got started because my wife started with The Healthy Mummy. I wanted to make it easier for my wife, by eating the same meals and cutting down on deserts.
"I was heaviest at 108kg, I am now maintaining 93kg. I started end of January 2021, and reached my goal weight 95kg in early April."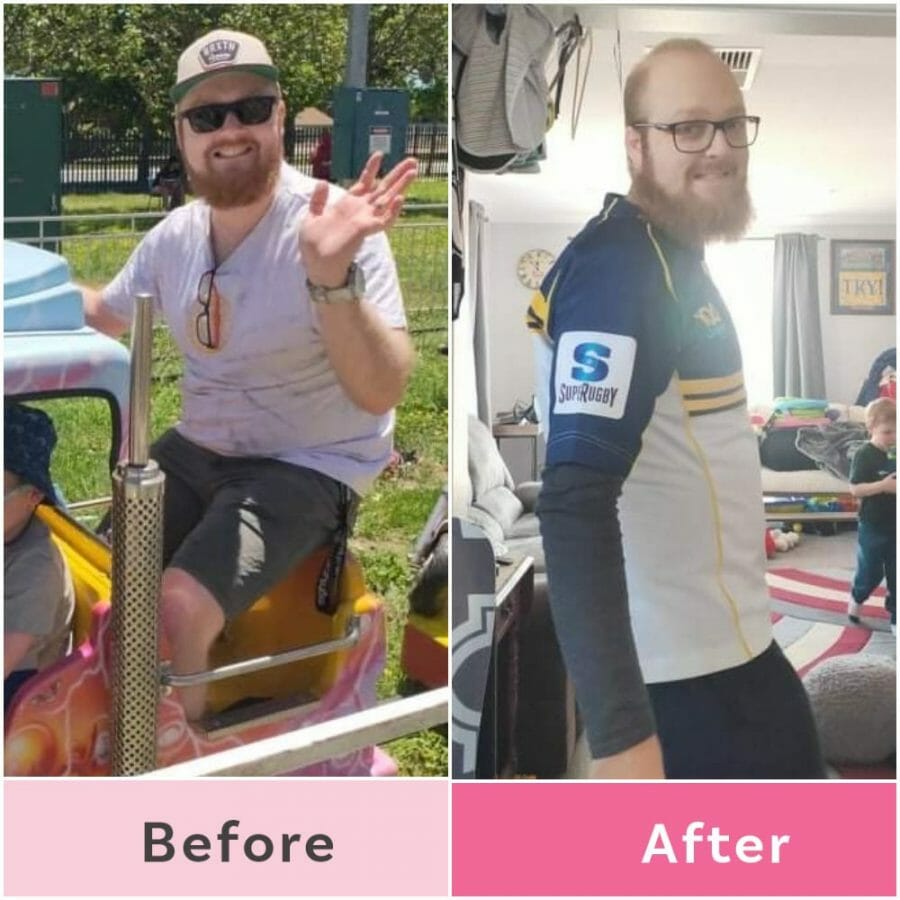 Best of all, Matthew reveals he's noticed heaps of health benefits.
"I am feeling much happier and enjoy running around with the two boys. I have noticed my fitness level has increased compared to the years previously," he says.
The benefits of losing weight with a partner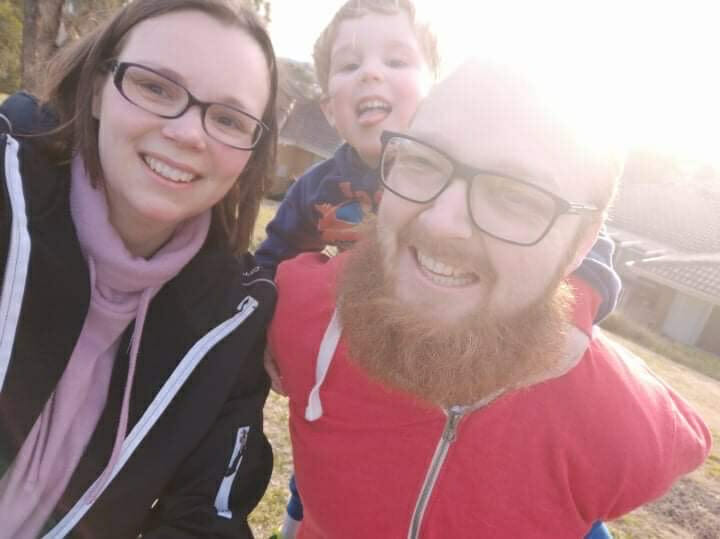 – Having support with you, another person who can keep you accountable for any weight gain.
– cheer you on when you get to a goal.
– Setting smaller goals more frequently.
– Using an app to track weight, exercise and calorie intake.
"My current goal is to maintain my weight till the end of the year less then 95kg, while increasing my weekly exercise," says Matthew.
"Currently, I am doing a few walks and one work out. Prior to kids I played rugby and trained 3-4 times a week.
How the Healthy Man Meal Replacement has helped
"I use The Healthy Man Meal Replacement smoothie powder two days a week. For breakfast I have 1 cup of full cream milk, with frozen fruit and the powder blended. I am able to make it through to lunch without feeling hungry and needing food.
"I used the meal replacement shake more often while I was trying to lose the weight, the shake flavours are surprisingly tasty, I have had many different types of protein powder for weight training and all had a really bad after taste."
Has your man tried The Healthy Man Meal Replacement?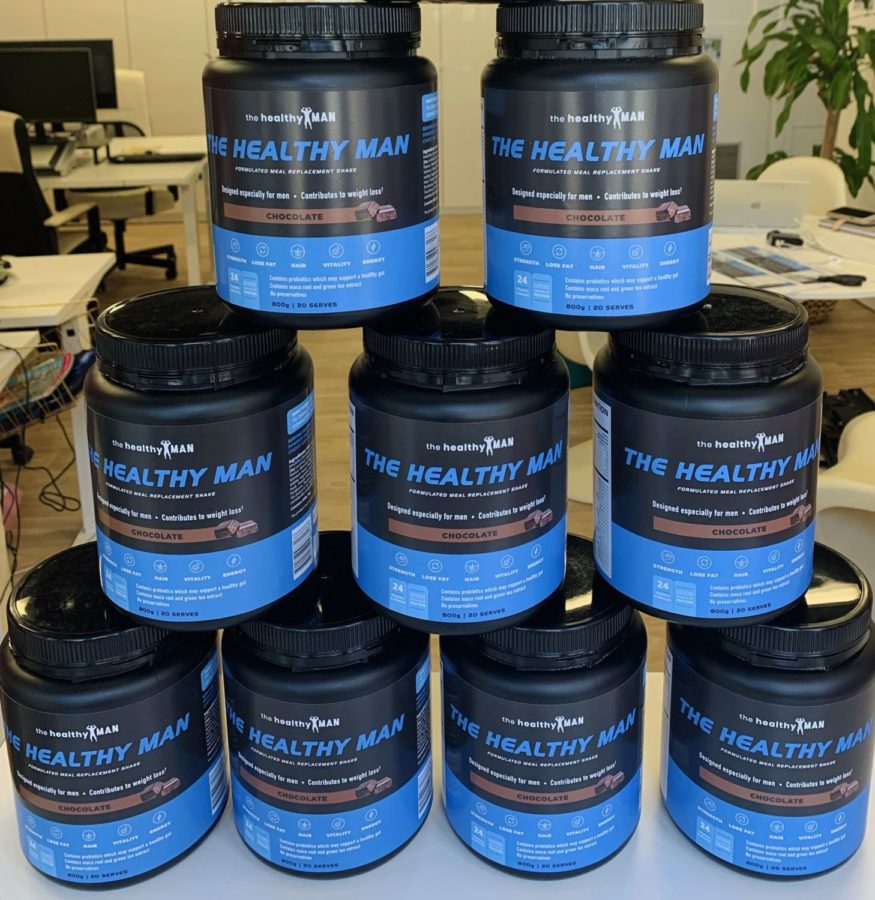 It's the perfect low-calorie meal replacement for busy blokes wanting to boost weight loss and improve overall health. It's full of whey and soy protein which means it'll leave you feeling full and satisfied and keep you going till your next meal.
If you want to shift some kilo's, look no further than The Healthy Man's Meal Replacement!
The Healthy Man Meal Replacement is available in Chocolate and Vanilla and will:-
Enhance fat-burning ability
Improve gut health
Reduce beer belly
Increase stamina
Increase muscle strength
Increase energy, vitality and overall health
Get your tub of the Healthy Man Meal Replacement here
Join the 28 Day Weight Loss Challenge TODAY!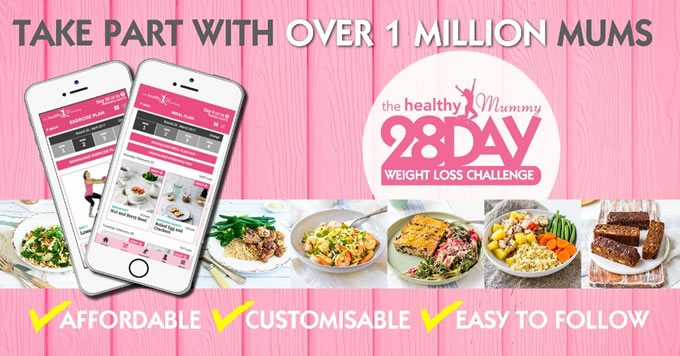 Want to shift your weight but feel like you have NO TIME in your day to exercise and eat healthily?
That's where the Healthy Mummy's 28 Day Weight Loss Challenge can help.
What do you get? You get access to:
28 days of at home exercise routines (no gym needed) – with video instruction
Customisable and breastfeeding friendly meal plans
Time-efficient exercises for busy mums – under 30 mins
Challenge combines Pilates exercises with interval and circuit training (HIIT)
Suitable for basic to advanced fitness levels.
Home to thousands of EASY-TO-MAKE recipes.
Find out more about joining the 28 Day Weight Loss Challenge.