Determined to live a healthier life, this mum has overhauled her lifestyle and lost 18 kilos in less than 5 months!
Kim is well on her way to better health after joining the 28 Day Weight Loss Challenge and losing 18 kilos in under 5 months.
Mum Kim has a very powerful incentive to lose weight and fight for better health.  Sadly Kim's dad passed away earlier this year after years of suffering from health complications and begging Kim to get on top her own health issues.
Now more determined than ever to follow his wishes, Kim is well on her way to better health after joining the 28 Day Weight Loss Challenge and losing 18 kilos in under 5 months.
See her amazing results so far below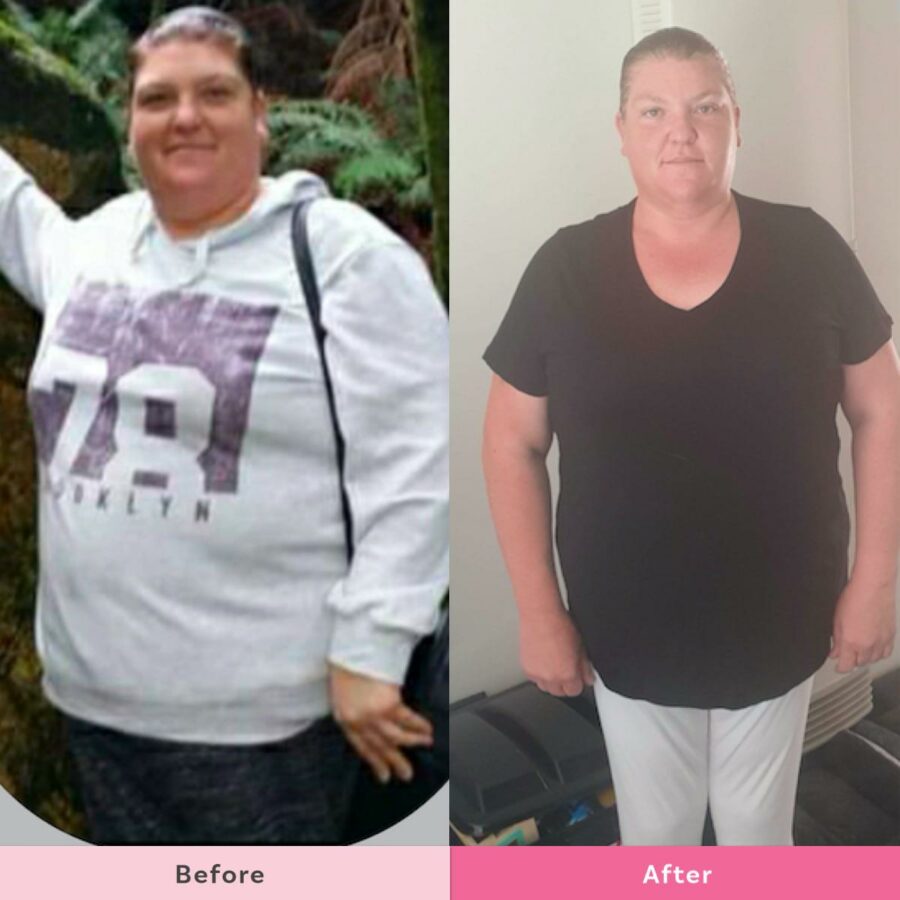 Kim's Defining Moment
Kim Hood is 45 from Albury with two grown-up children and six grandchildren and one on the way.
It was Kim's father who proved to be the defining moment that made Kim determined to lose weight.
Kim shares, "He was an obese man with type 2 diabetes. I also have type 2 diabetes. He developed many serious health conditions as a direct result of diabetes. It was kidney failure that took his life of June this year.
He had asked me repeatedly to get on top of my health so as to not have the same complications he did…and seeing his life deteriorate so rapidly and painfully in his final 3 years (as I was his carer and he lived with me) made me determined to make him proud as he looks down on me."
Kims Amazing Results – 18 Kilo's in 41/2 months!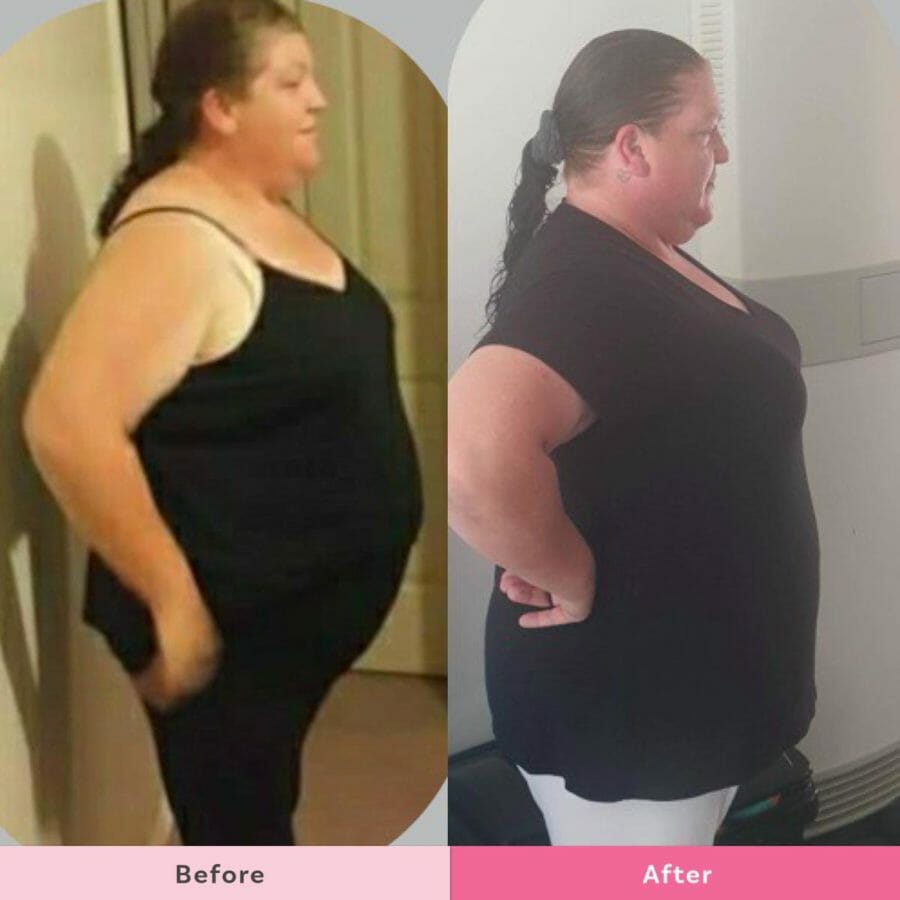 Kim is already seeing and feeling the health benefits from losing weight so far and has been been given more motivation from the doctor to keep going.
"My sugar levels have begun to decrease already, I'm not as fatigued and after a back injury rupturing one and bulging two other discs a few years back…the pain that I still experience with it has eased somewhat, which the doctor explains is because I'm putting less strain on my back as I carry less weight and assures me it will continue to improve the lighter I become."
"Feeling proud of myself"
Kim is seeing changes in her body and despite still not being totally happy with who she sees in the mirror, she's happier with her reflection than she was when she started.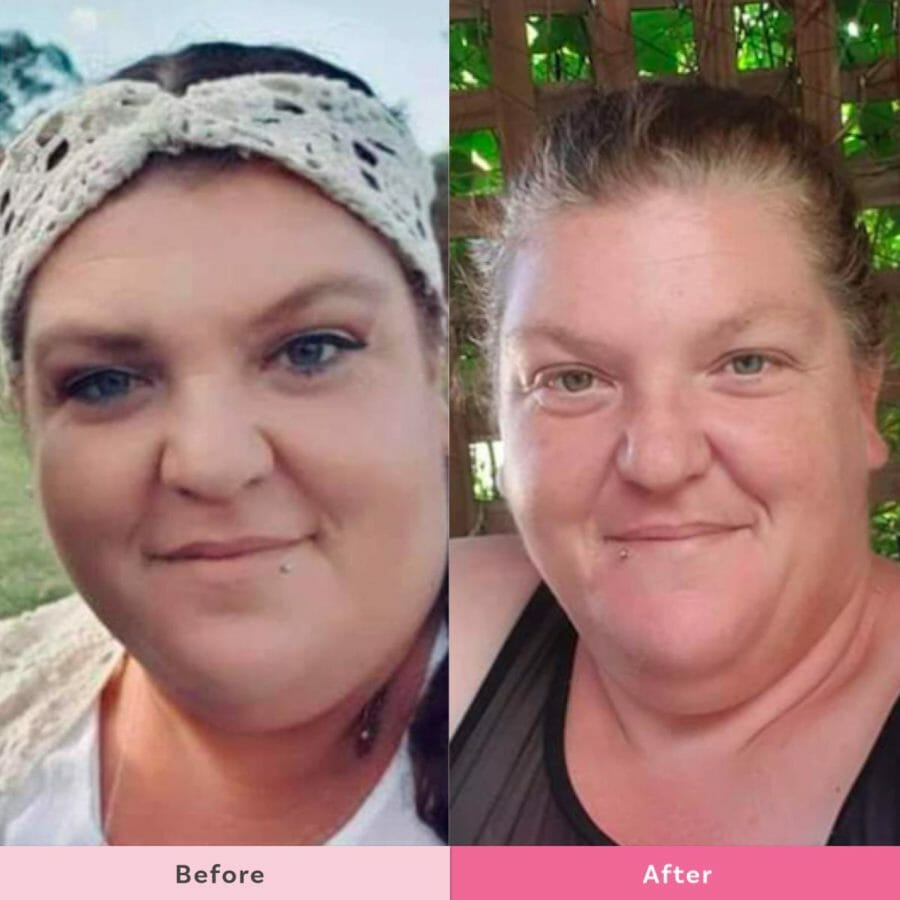 She says, "Mentally I'm more focused, driven and for the first time in 15 years, I'm proud of myself."
Kim has incorporated Healthy Mummy Smoothies into her routine along with meals and workouts from the Healthy Mummy App.
Kim's Typical Day on a Plate
Breakfast: "Healthy Mummy Smoothie with 1/4 cup of fruit"
Snacks: "My go to snacks are usually pre prepped foods such as muffins, hidden veggie sausage rolls or zucchini bacon muffins."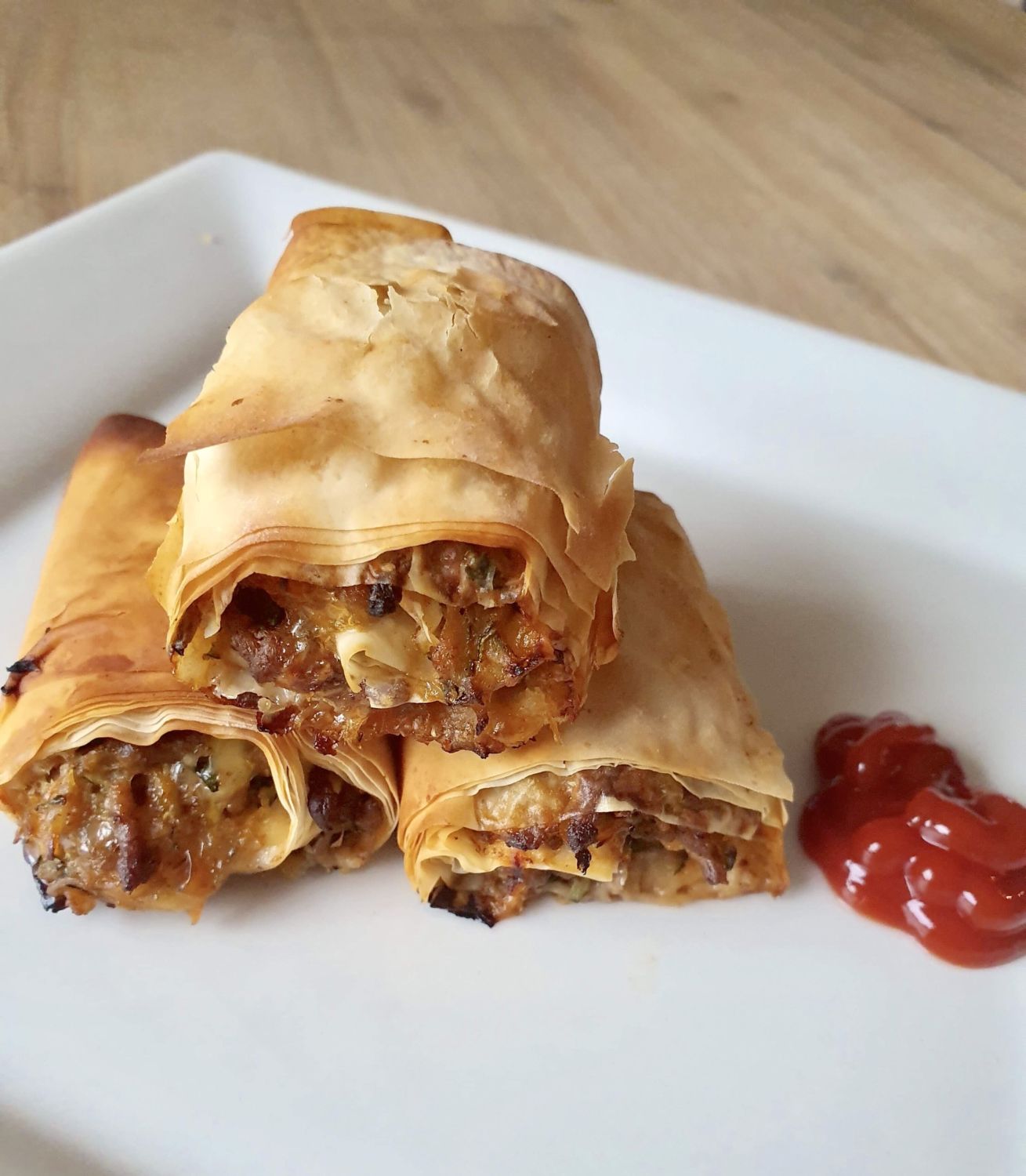 Lunch: "I tend to have my largest meal for lunch, simply because I work of an evening. And generally, whatever Healthy Mummy meal I have for lunch, the rest of my family will have for dinner. "
Dinner: "For me is often what most would have for lunch. A wrap, sandwich, hommus and veg sticks. If I have visitors when not working,they eat healthy mummy meals too (and love them). Favourites from the app are beef san chow bow, stove top lasagne and chicken and tomatoe penne.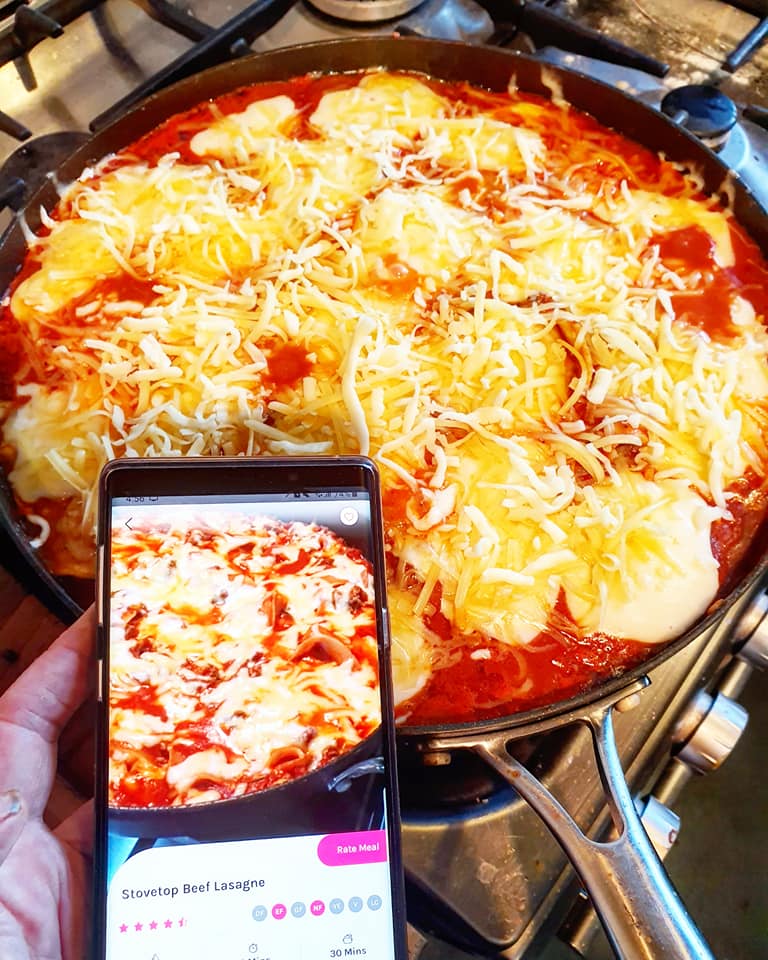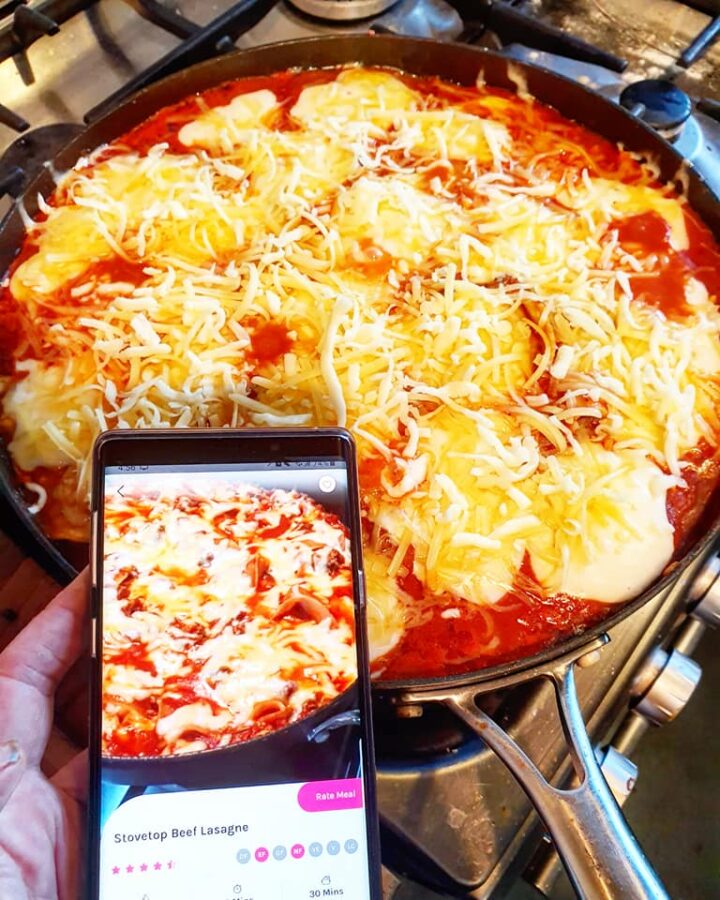 Dessert: 'Either fresh fruit, chocolate self saucing pudding (yum!!)"
Favourite App Workouts
"I'm still doing the beginner workouts, and currently focusing on the daily ones. Once my fitness levels improve, I'll start venturing into other routines…I love the workouts."

Kim's Three tips for success
Dont get discouraged, even when results don't reflect the hard work you've put in that week…consistency will yield success.
Smoothies!!! They are tasty, filling and easy
Meal prep, having healthy food options at all times helps for those lazy days when take out may have once been an option.
Kim's Advice
It isnt always easy, there will be days when you'll want to give up…but always remember…it took time and probably bad habits to put the weight on, it will also take time and changing those bad habits to lose it.
Thank you Kim for sharing your great results!
Join Kim on the 28 Day Weight Loss Challenge.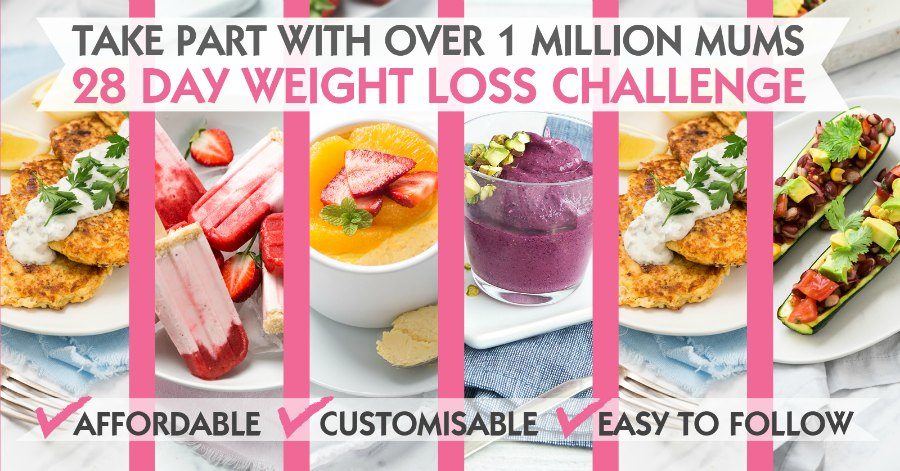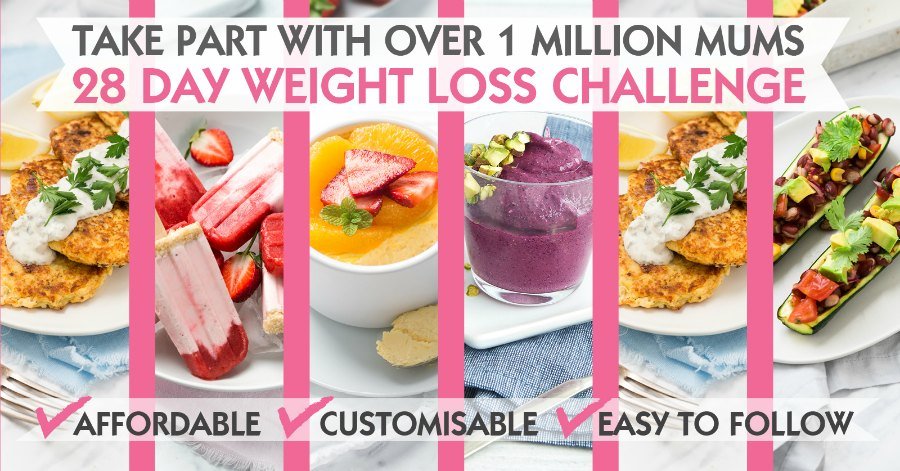 If you are wanting to lose weight and improve your energy – not to mention – help improve your overall health and wellbeing – our 28 Day Weight Loss Challenge is an awesome program to check out.Our 28 Day Weight Loss Challenge includes:
28 days of at home exercise routines (no gym needed) – with video instruction
Customisable and breastfeeding friendly meal plans (including 7 Day Cleanse)
Time-efficient exercises for busy mums
Challenge combines Pilates exercises with interval and circuit training (HIIT)
Suitable for basic to advanced fitness levels
Home to thousands of EASY-TO-MAKE recipes!
To learn more about our 28 DAY WEIGHT LOSS CHALLENGE CLICK HERE or purchase our breast-feeding friendly Smoothies